Options
I'm not a therapist, but my therapist straight face told me that "there are worse options than divorce".
Got divorced and it was the best thing that happened to me.
Choose for Us
One partner says they're seeking your services to help them determine if they want to stay together; the other partner says they're seeking your services to make it so they stay together.
Then it's about highlighting the points and allowing the person who is on the fence decide what they want, since the other person knows.
Edit: I am sorry to be reading about how many people experienced being the person who wanted to stay together when their partner was unsure. I hope that, whatever happened, you have found or are finding happiness again.
The Cousel
I saw a couple that was doing "retaliatory" cheating (and telling each other about it). When they got through their anger, they decided to call a truce and made peace. With their level of emotional maturity, I doubt it lasted. I don't know if I helped them or prolonged their suffering.
It was their decision to come to counselling, so I think it was the help they wanted.
Other clients realize what they really want is "divorce counselling". What's the best way to behave civilly and minimize damage to the kids while we go our separate ways?
They're Wrong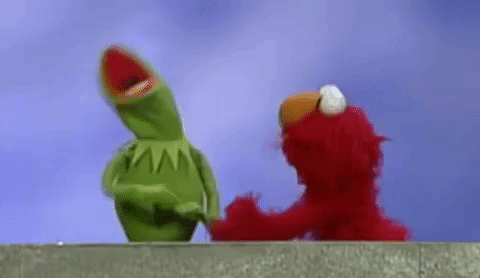 Argue Sesame Street GIF
Giphy
People who approach therapy with the idea that they must convince the therapist that they're right and their partner is wrong. Almost like they're complaining to a parent or boss to have them sort out the problems.
Remember When....
Relationship therapist here.
One of the biggest red flags I see when working with a new couple is when they've totally forgotten the good. Part of relationship therapy is reconnecting a couple with what they like about each other, what initially attracted them to each other, and what the positives are between them.
When people come in and they've been so unhappy for so long that they actually can't remember what it was like to be in love, or to even like each other, they're just about hopeless.
You don't have to be happy for therapy to work--but if you can't even reminisce about the good times, then the good times are probably over.
EDIT - This is clearly resonating with some folks, so I'd like to recommend a book. If you find yourself in this situation, check out "Hold Me Tight" by Dr. Sue Johnson. She gives some solid explanations of how people get into this cycle, as well as some suggestions on how to try and navigate it.
See One Another
When I see a couple in which one or both of the members are seeking to change something fundamental about the other person. We process where the need for the change comes from and the person with the issue evaluates whether it's a dealbreaker for them or not. We work on acceptance and tolerance of others. I also recommend my couples are also in individual therapy on their own.
Pleading the 5th....
I was in couples therapy. At the end of the first session, the therapist asked us to say one nice thing about each other. I went first, said something nice about him. Therapist asked him to say something, and he replied "My mother always told me if you can't say something nice, say nothing.
So I'll say nothing".
Felt so sorry for the therapist.
And yes, that's when I started planning my exit. I am now very happy in a new relationship and my "revenge" is to be living my beet life. Very happy now. :).
Lost Peace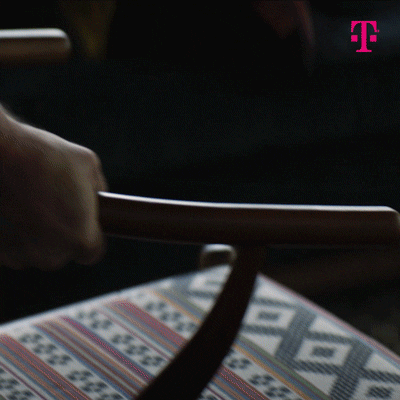 mad rainn wilson GIF by T-Mobile
Giphy
Contempt. When I experience true contempt from one in the relationship I know it is usually over. Look towards a peaceful ending at that point if possible.
The Fiancè
Not my client, but I had to watch as my own roommate dealt with her fiancè.
He was: A. controlling her (physically/activities/financials).
B. continuously dismissing her feelings/assessments/opinions (fiancè would revert to baby talk, speaking to roommate like she was an uneducated child, "daddy knows best" type of gaslighting garbage).
C. trying to hide his narcissistic tendencies behind his "good church boy" exterior.
This was all happening in my condo while she was waiting to move out and marry him. I usually tried to stay out of their issues, but one afternoon I softly encouraged her-- saying I agreed with her re: an argument I'd witnessed earlier in the day-- she came back that night after the fiancè convinced her that." I was jealous and was trying to break them up so I could have him..."
She barely talked to me again until she moved out. Sadly they did get married, have 2 kids, and she's a completely isolated stay at home mom. I don't even want to imagine what it's like for her at home.
Mean It...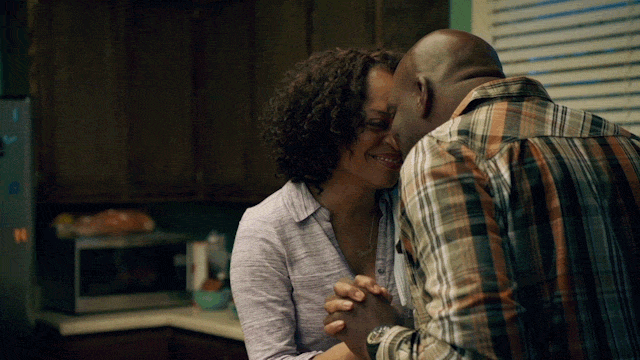 ava duvernay couple GIF by OWN: Oprah Winfrey Network
Giphy
It's very easy to work out when one person knowingly prioritises their own wants and needs over their partners. Relationships like this are often doomed because the person simply doesn't care enough to make any meaningful change.
Want to "know" more? Never miss another big, odd, funny, or heartbreaking moment again. Sign up for the Knowable newsletter here.

Keep reading...
Show less
Not a single thriving relationship has ever suddenly gone through a break up.
When things are ended, the deed comes after a slow creep, the confusing period of self-rationalizations, growing contempt, and willful denial.
After the creep swells for long enough, though, we begin to listen. Feeling unfairly irritable is not an example that you're a jerk, but that you need to listen. Avoidance does not automatically denote pure selfishness, rather forgivable distance or dissatisfaction.
The manifestation of the widening gap takes many forms, all of which Redditors have come across. One question beckoned a list of the great variety of signs that may arise.
FagnusTwatfield asked, "What are some signs that a relationship has run its course?"
Keep reading...
Show less