No one wants to be the bearer of bad news, but sometimes we have to be. It's difficult to communicate something that we know will hurt someone or make them feel upset. A Redditor wanted to know what that news was that people had to share.
Reddit user Necessary-Thought-91 asked:
What's the hardest thing you've had to tell someone?
Often times, these conversations are around death or people who are dying. It is a harsh reality that we often have to face, as it is apart of life.
Some people had to tell truths about themselves that ended up changing their lives for the better.
Here's a few of those moments.
Losing a loved one.
"I had to (separately) tell my two young boys, my sister-in-law, and mother-in-law, that my wife (their mother/sister/daughter) had died. It's been over three years and thinking about it is still devastating."
"I had to tell my sister that our mother died. Worst phone call I've ever had to make by a longshot. I'm so sorry you lost your wife."
"I had almost the same. Had to tell my sister our brother took his life. I don't think I ever cried so hard ever. Devastating. Sorry for your loss."
"I had to tell my grandfather that he wasn't going to come home from the hospital."
"I had to tell my 20 year old nephew that his grandma wasn't coming home from the hospital. I'll never forget the look on his face. He walked into the bathroom, shut the door, and cried his heart out."
"Had to tell my dad the same thing. He had leukemia and his platelets were so low he ended up getting a brain bleed. This happened while we were waiting for his count to get up high enough for him to have another bone marrow transplant. After the brain bleed everyone but him knew there was no chance of him ever getting better. It's been almost four years and I still burst into tears when I think about us having to tell him he'd never get to go home. I'm so sorry you went through that too, it's gut wrenching."
"When I was 14 I had to call my mother and tell her my eldest brother committed suicide. My dad could not call her because they were divorced and she had blocked him."
- jttdiana
A truly devastating Christmas.
"Firefighter/EMT here. Had to tell a family on Christmas Eve one year that their baby was dead."
"I don't wish it on anyone. I also had the unfortunate privilege of being surrounded by fire, within inches of reaching a child making his last cries, and failing to reach him in time. That haunted me more than anything for years."
"PTSD and mental health issues in first responders are very real, and for every story you might hear from one of us, there are 10 we'd rather never speak of again."
Helping loved ones with Dementia.
"Trying to explain to my mom who I was to her."
"Ugh, that's always so hard."
"My dad was developing dementia."
"He kept thinking I was my mom, reminiscing about old times, funny stories. But he looked like he also knew it wasn't right."
"It's hard to accept and understand how someone knows you your whole life then the brain just flips. It's unbearable."
"My heart goes to you, it's absolutely awful."
Foster kid just wanting a mom.
"I had to tell a 4 year old that i couldn't be his mum."
"Context, growing up my parents fostered. Just before I moved out we looked after 2 kids under 5. I was reading him his bedtime story and out of nowhere he just said 'I don't have a mummy. Can you be my mum?' in this teary voice. Both siblings have a really happy home now but I went to bed teary eyed that night."
The unfortunate truth of terminal illness.
"My breast cancer has spread to my bones. It's stage 4. At this stage, the doctors focus on management rather than cure. The average time between diagnosis and death is about five years."
"I'm sorry. That's so, so hard. Telling my husband and daughter that I was terminal was heart breaking. I think it is so much harder for them than for me."
- slhopper
Reaching out for help can be difficult.
"Telling my parents I was a heroin addict. I was in an abusive relationship and hard into drugs and worried I would die. I needed help. My dad sat with me through the entire withdrawal and I'll be 10 years clean this November. I tell him all the time that he saved my life."
"Congrats on your sobriety. We are strangers but I want you to know that it doesn't matter and I'm extremely proud of you and happy for you! Your life matters my friend!"
And here's one, just in case you needed a chuckle.
"Worcestershire sauce."
- jevic97
"woerchestershurshirechetureshiresurechire sauce"
The truth hurts, and it can be devastating to be the one to tell it just as much as the one to hear it. Though it is hard, sometimes the truth can set us free.
Want to "know" more? Never miss another big, odd, funny, or heartbreaking moment again. Sign up for the Knowable newsletter here.
Keep reading...
Show less
What are people thinking sometimes? Or are they even thinking at all? Everyone should really be required to use their "inside voice" as if they're in a library until vocals have been cleared by society. Or there should be punishment for people who speak out of turn. Too many people have utter things so deviant, Hannibal Lecter would be like... "Girl! You crazy! Just hush up!"
Redditor
u/InbredPutin
wanted everyone to discuss the times they've been left speechless by someone who should've been speechless themselves by asking...
Whats the creepiest thing someone has ever told you?
I've been left gobsmacked by so many people and what they believe is appropriate conversation or commentary; people that were strangers and acquaintances. Like, it's never ok to comment sexually in an aggressive matter. Flirting is one thing. Flirting is fun. But really think hard about the line between a compliment and a crime.
Weeping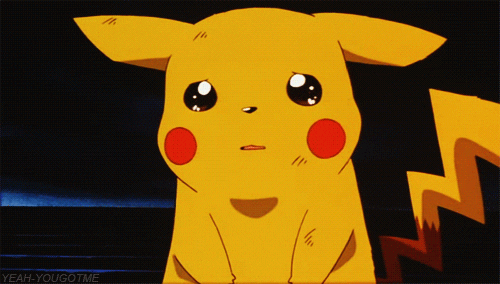 Sad Cry GIF
Giphy
When I was a child, an adult male family member told me he would get "perverse pleasure" in making me cry.
In my 30s now, and if I have to cry I still make every effort to do it in private.
How Much?
When I was at University, during the summer I go back home and work on farms, mostly picking up hay. Every year there'd be different workers. Some good, some bad. Some - well, one ‐ downright scary.
This one bloke had been in the Mongrel Mob - a gang in New Zealand. He, though, wasn't too bad a chap. Quite funny and hard-working. Just what you want on your team when you're spending 10 hours a day picking up hay bales.
One day, I was driving the truck to another farm with him riding shotgun. We started talking about one of the other workers. I knew him from Uni and he had come up for the work on my suggestion. At uni he seemed a decent sort. But he soon showed his true colours of being a racist pos.
I was complaining about the him, apologising for being responsible for him being there. I jokingly suggested maybe we could arrange a "farm accident". Tractor back over him, a stack of hay bales collapse on him. That sort of thing.
At this point the mongrel mobster casually mentioned he knew people who, for just $5000, would kill and dispose of anyone. Said they had a set-up out in the bush (NZ speak for middle of nowhere) where they'd feed the body to pigs then dispose of any remains (teeth, bones) in an acid bath.
The completely casual way he spoke of this was really unsettling.
The Ex
Towards the end of our marriage, my ex husband got really angry with me one day and began to explain in detail how he could murder me and get away with it. He laid out every detail and gave rationales behind each one to prove why his method would be fool proof and result in him never getting caught.
It really made me open my eyes to his abuse and fear for my life knowing he had been meticulously planning this out in his head. It made it worse that he had gotten to the point that he was comfortable sharing this with me, as if I wouldn't be around long enough to do anything about it.
"do you want to see it?" 
I went to middle school in a not so good neighborhood so lots of kids were involved in gang activity. this one kid had some anger issues but honestly wasn't a bad person and we got along well. one day in class he leans over and asks "do you want to see it?" and before i could reply he flashes a gun from his bag. immediately my face fell and he follows it up with "don't worry, you're good."
This could have VERY EASILY been a much worse situation. middle school me wasn't smart enough to tell anyone, but i told him to leave it home since the staff could check our lockers and bags. i wasn't worried about him using it in school, but i should have been. thank goodness nothing ever happened.
Hello Dateline NBC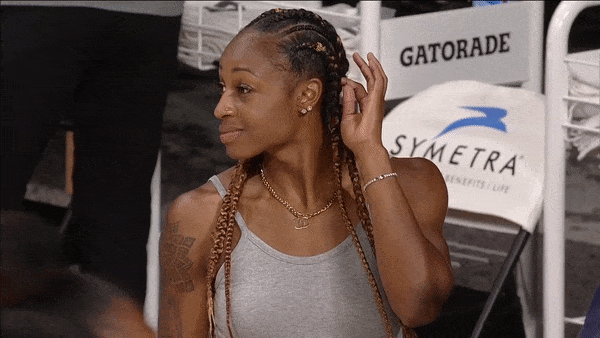 Tiffany Mitchell Idk GIF by Indiana Fever
Giphy
I had a co worker tell me "I Could probably just kill someone and not feel anything about it. Especially if they had it coming" mind you, this was after we got done chatting about his mutually toxic relationship...
Hi
Not told me but showed me. When I was in middle school this girl sat by me at the lunch table and showed me that she carved my name into her arm and then went on to tell me she loved me. I had never said anything more than hi while walking by her before that.
Foreshadowing?
In high school a girl a year older than me wrote "death waits for no one" in my year book. She passed away a few years later and I still think about what she wrote...
Edit: some of you have asked, she passed away in a car accident.
From Beneath...
I was staying with my friend, who has a 4 year old son. She informed me as we were going to bed that sometimes her son sneaks in her room at like 4 am, sits under the bed, and whispers to himself... I slept well that night hahaha.
For some reason this reminds me of an old dog I used to watch.
He looked like a gargoyle and smelled really bad. In the middle of the night he would walk over to my bed with his long nails tapping on the wood floor. He would just stand next to my face staring at me and smelling bad. He also has bulging white cataracts that would glow in the moonlight.
In the Back...
We were both high at a cabin in the backwoods somewhere, and my friend turned to me fully serious and said "I see people who aren't there. Even when I'm sober."
"Do you see them now?"
"No, but there were others with us in the hot tub earlier."
That messed me up for the rest of the weekend.
Cut to the exit...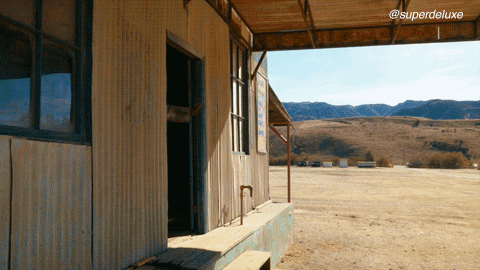 joanne the scammer running GIF by Super Deluxe
Giphy
This was stupid on my part.
Met up with a guy I knew from a video game, he gets in my car and the first thing he does is whip out a knife and tell me he likes knives. Knew I would never do that crap again after that.
This is why retail shopping is done. At least when we order at Amazon we don't have to worry about having to fend off freaks. Well... unless he's the UPS guy or girl. Being amongst the general public is just too much sometimes.
Want to "know" more? Never miss another big, odd, funny, or heartbreaking moment again. Sign up for the Knowable newsletter here.
Keep reading...
Show less
Motor mouths. Babblers. Jabber Jaws. Gossipmongers. Chatterboxes.
Whatever you call them, they're a rare combination of pointless information and undying persistence. And, like a vortex, they feel impossible to elude.
But lucky for us, Reddit was on the case recently.
A bunch of people on the site shared the most expedient ways to *politely* get a very talkative person to shut their traps, finally.
No_Photograph_4520 asked, "Hey people of Reddit, what's a nice way of telling a talkative person to shut up?"
So there you have it: a full list of helpful tips for the next time you found yourself trapped in an eternal, one-sided conversation.
Want to "know" more? Never miss another big, odd, funny, or heartbreaking moment again. Sign up for the Knowable newsletter here.
Keep reading...
Show less
After people-watching, overhearing random conversations has to be the next best form of entertainment.
Some of the most bizarre conversations are the ones you're not a part of and stumble upon without awareness of context.

Hopefully, you're not the subject of a backtabbing discussion.

Curious about the things people talk about, Redditor Armand-- asked:

"What's the strangest conversation that you've ever overheard?"
The wild responses that followed included conversations that took place at a hotel bar, inside an Uber, and while kayaking.
Breeder Praise
"On a plane, sitting near a traveling baseball team of boys about 14-16ish."'
"No dude, you don't understand, he's like the best chinchilla breeder in the country!'"
Conversation On Uber
"I used to drive Uber. I once picked up a guy and two girls from a house to drive to a restaurant. All of them were toasted. One girl appeared to be the guy's (much much younger) girlfriend, the other girl was her friend. The girlfriend ask the other girl 'Oh my god, you know what I'm really looking forward to?' The friend answered 'The threesome?' without missing a beat the girlfriend said 'No the spring rolls they are SO good.' All I could do was laugh to myself."
The Supportive Husband
"Not necessarily overheard, but when I was younger, I had neighbors that would sit in their car in their driveway with the car on for hours. They lived in their house alone, so it's not like they had kids or family to escape from."
"My mom eventually asked why they sat and talked in their car for hours and hours. The lady said, 'so our dog can't hear us.'"
"Ok."
"Honestly, I think she had some sort of dementia and her husband just went along with it."
Perpetual Scholar
"It was in the bus."
"There were two guys, one of them had birthday that day. Their conversation was something like: 'dude, you're 35, what do you want to do in life'?' 'well, I'm still at the university, I don't know' 'bro, that's your seventh major, you need help.'"
"I'm still laughing about it."
Oral Hygiene Preference
"My fiance and I were kayaking and a group of about 5 people ahead of us were talking. One man loudly says 'I can't keep her out of the toilet, she brushes her teeth with toilet water!' A woman then said 'what? You brush your teeth with toilet water?' and the accused woman responded with 'yeah it-' and I couldn't make out what else she said. My fiance looked at me and asked if he had heard all of that correctly and I confirmed that he had. This was this past Summer and I think about it all the time."
Morbid Proposal
"In a hotel bar:"
"Guy one says, 'How do we sell more caskets?' Guy two responds, 'Hope for a plane crash.'"
Here's The Scoop
"I worked as an Uber driver for a while and picked up a passenger who was speaking Italian loudly into his phone. Little did he know I studied in Florence for 4 years, so I understood most of what he was saying. At one point he uttered in a hushed tone "I don't know what to do, the spoon is still stuck in my a**."
...Puts Down Chocolate Milkshake
"After school I was sitting under a tree reading and these two little 3rd graders boys were chatting right next to me.. I didn't register what they were talking about until I heard 'watery poo' and 'it went in my mouth!'. His friend then said 'wow I wish that happened to me!'.. And I had to put my book down and stare at them, they looked so excited and I'm still confused about WHY poo in your mouth would excite them so much."
Hunger Deprivation
"My friend says he was once walking through the mall when he overheard an old man say 'Aghh, I haven't had real, human vagina in so long.'"
"I'm concerned about what he has had..."
Keep reading...
Show less
People who don't know when to stop talking can be the cause of much stress, especially for people who experience social anxiety. The internal dialog in these situations often goes something like this:
"Is it just that they can't figure out I'm not interested? How do I escape from this conversation? I could just tell them, but I don't want to be rude. I guess I'll just sit here and nod along until they're done."
It gets even more complicated if the talker is a customer or your boss.
In search of a way to disentangle themselves from these unending conversations, Reddit user u/unusuql_alien asked:
"How does someone politely end a conversation with a person who won't stop talking?"
If you, too, suffer through long conversations you would like nothing more than to escape from, you might find the perfect advice below.
10.
Mental health worker here. I see patients every day who will talk forever if you don't stop them. You simply have to interrupt and redirect/or end the conversation. I always politely tell them, "let me stop you there" or "Let me jump in there". Sometimes you have to be abrupt or else you will be held hostage by the one sided conversation.
9.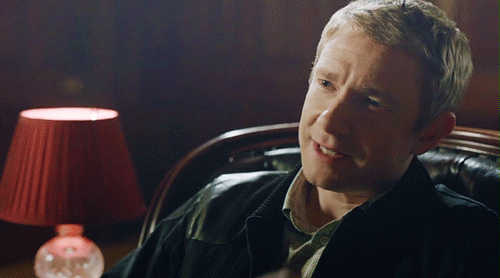 Giphy
I don't mean to interrupt but--
It's got to be done, so just do it. They need a break anyway.

This is the right answer. You simply need to interrupt them, apologize for doing so and let them know you need to do something else.
8.
I used to work on a team with a guy who had aspergers and some related issues processing social cues. He would get started on a subject and just talk at people for 30 mins plus without pausing for breath. He didn't get the cues that people were losing interest and would continue indefinitely unless you directly interrupted and told him to stop. He wouldn't be offended and generally appreciated being told he should have stopped.
It was almost a rite of passage in the office to endure an extended one way lecture about his choice of bathroom tiles or the benefits of all weather road tires over winter tires etc.
7.
We have a great line that we use in Ireland. I haven't heard it used abroad but it could well be used all over for all I know.
The person is rabbiting on and is showing no sign of stopping. You clearly and firmly say "I'll let you go". Then with the confidence of a person doing them a favour you turn on your heel and stride away.
This has the effect of making them think you are the one wanting to avoid wasting their time. If they figure it out they can't call you out on it because to do so would be to admit (at least to themselves) that they are wasting your time. In fact most people never allow themselves to think it might be them who is holding you up so they accept the "offer" of your leaving in order for them to get on with their important work.
In general if someone says "I'll let you go" to me (rare but it has happened), I smile and say bye and end the conversation. It is a social convention and I abide by it. They want out. No ego. Let them go and the best of luck to them. People appreciate that I imagine.
6.
I read one of those mildly interesting newspaper features recently with an 'etiquette expert', their advice was rather than make an excuse, you should be more direct that you are ending the conversation and say something like "I've really enjoyed talking with you, I'm going to circulate around the room now" as it's less likely to create an expectation you might come back. It does work too!
5.
​So this method is contextual but I have found it works in a lot of situations...especially in an office location...or more generally in a location where the offending talker has a place to go back to...so this is how it works...
Usually someone will come into my office and stand in the door way and start talking...I listen politely for a bit and then if they don't get the cues to leave..I do some obvious things...like start working on my computer...and then playing on my phone...just some physical social cues to let them know that this is over...BUT...some ppl dont get that...so in those cases where its happening...I casually stand up, let them continue the conversation, and sometimes I give them an uh-huh or yeah...and while walking out of my office...I walk to their office...and then...almost all of the time, they will go into their office first...and then they will sit down...that then gives me the ability to politely say something and leave their office.

I call this method the "Walking them home" method....again, it can work anywhere, if a sibling is annoying you in your room...stand up and walk them towards their room, and they will migrate to their space...and then you leave...if you are at work...walk them to their space and let them settle, and then you leave.
I use this method at least 3 times a week with some folks...and they LITERALLY have no idea.
4.
If you know them well enough, a hand on the arm or shoulder will get someone to stop talking long enough for you to make your exit. Not needed though. "It's been so great talking to you but I'm late for something something"
3.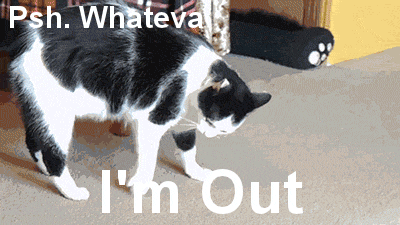 Giphy
It depends on the context, like most things. Who is the person to you?
Random person on the street? Just tell them you're busy and walk away.
Coworker? Politely explain that they need to stop talking so you can work.
Dude at the gym? Tell him you're going to do your set. If he still doesn't stop talking, just put your headphones on and start lifting.

Generally if it's someone you aren't going to see often, whether they think you're rude or not isn't really important. Just tell them you're busy and just walk away or continue what it is you were doing.
If it's someone you see often/can't avoid (friend, coworker, classmate etc) tell them that they need to stop talking so you can do what you're meant to be doing. They probably aren't aware that they could be annoying people. They'd probably appreciate the wake up call.
2.
I had a friend who I used to talk on the phone with a lot, before texting became more popular. When one of us got tired of talking, we'd say "Welp, I'm gonna let me go now." It should work with someone you're friendly with, or a coworker (if you say it with a smile). If it's a stranger and they think you're rude for saying it, what does it matter? In the grand scheme of things, not that rude.
1.
Fake a phone call. First, pm someone to call you. Then as your phone rings, just politely apologize and make your exit.
Keep reading...
Show less