Being the one to start a conversation can be pretty awkward if there's no context.
We're not all chatty Cathys and just walking up and saying "hi!" really only works if you're an adorable extrovert (or toddler. mostly toddler.)
So how are we supposed to, like, talk to people?
Reddit user Eviotie asked:

"What is the best conversation starter you know?"
I'm not saying the answers are all right here. Some of these might actually be awful ideas - we're not the experts.
All we're saying is Reddit is full of "creative" conversationalists.
Barbershop Bluntness
" 'So, you got any life regrets?' - my barber, the first time I walked in his shop."
- patoysakias
"My only thought to that would be:"
" 'Jesus does my hair look that bad!?' "
- Crying_Reaper
"I once had an old Italian guy for a barber that, upon the fourth or fifth visit, proudly informed me that he was Benito Mussolini's personal chauffeur."
"He would from then on tell me stories in praise of the man. This was around 20 years ago."
- GozerDGozerian
Exciting And Engaging ... Kinda
" 'Hey, you got anything you're looking forward to soon?' "
"Not only is it a great starter, but it is also really engaging because they're talking about something exciting."
- koolkai123
"I use this so often!!"
- seekingkindness
"I used to use this one, but so many in my small town are just taking life day by day."
- No_Storage6015
The Scott Pilgrim Method
"Did you know that the original name for Pac-Man was Puck-Man? You'd think it was because he looks like a hockey puck but it actually comes from the Japanese phrase 'Paku-Paku,' which means to flap one's mouth open and closed. They changed it because they thought Puck-Man would be too easy to vandalize, you know, like people could just scratch off the P and turn it into an F or whatever."
- whataboutschism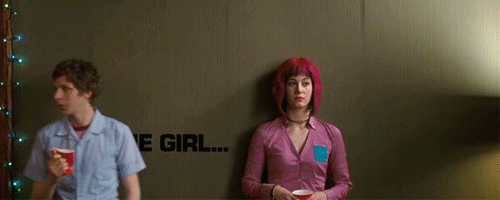 scott pilgrim gideon graves GIF
Giphy
Be A Pet Detective
"Actual answer: just ask about their pets."
"If they don't have any, ask if they'd ever want any."
"Even if they don't want any, they usually have a reason why."
- dancingbanana123
"Ask them if they have pets."
"If they do, they'll gladly talk about it till the cows come home. Or they'll talk about the pets they wanted as kids or still want. Or about animals they like."
"If it turns out they don't like animals, you dodged bullet and they wouldn't have been fun to talk to anyway 😂 "
- Acriciel
Know Your Audience
"Well, you have to know your audience."
"The best conversation starter for any millennial would be to use a SpongeBob reference."
"It's usually met with a resounding sense of familiarity and laughter and streams into so many other references from the show, which then spirals into all Nickelodeon shows from of our generation, then Disney… the nostalgia wormhole is never ending and will always be a rousing topic of discussion among our kind."
"Intense nostalgia for the years of our youth cripples us and we will never not take a minute to revel in our glory years and all the amazing content those years produced for the world!!! :') "
- seekingkindess
A Little Conditioning
" 'Give me some good news!' Works especially well with coworkers."
"Let them know the answer can be absolutely anything. Anything from the plans for the weekend to them enjoying the weather. Sometimes it's as simple as a song they liked was on the radio this morning."
"It puts people in a positive mindset of thinking when talking with you. Especially if you make it a habit of asking often."
"Once people get used to the question you can see them look forward to it when you walk in."
- GlumBridge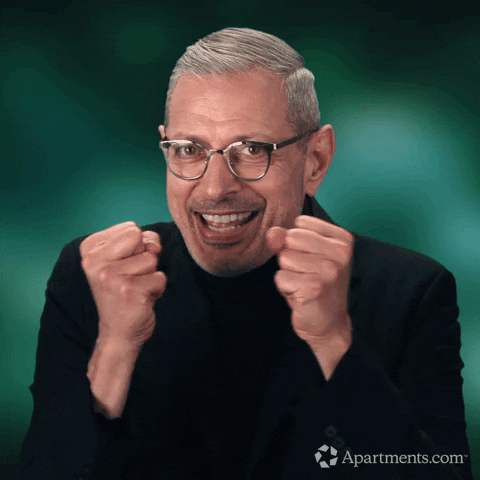 Jeff Goldblum Reaction GIF by Apartments.com
Giphy
You're Both Surrounded
"Talk about how they know the host of the party or which band they came out for or whatever."
"Just talk about the environment you're both surrounded by. What is the commonality?"
"It's a lot easier to transition into a natural flowing conversation from there."
- WhiskyAtNoon
Travel ... Maybe
"Actual answer: travel."
"Pretty much everyone enjoys travel and there are a lot of questions people can ask if you are planning a vacation or just got back from a vacation. Then you can ask them where they have been/want to go."
- acl2244
"Yeah this doesn't work with poor people. Where TF are we traveling to, the check cashing store?"
- [Reddit]
A Safer Route
"If I am meeting a person from a different culture, or race, or country, or religion, I ask one of two questions that cannot offend anyone."
" 'Tell me about your favourite food from your childhood.' "

" 'Tell me about the kind of music you listened to as a child.' (What instruments, singing style etc.)"

"People's childhood is often a safe topic, because there was no politics etc."
"But even if there was some awful thing that happened, if they choose to tell you about it, it is a sign that they trust you to understand, about the war, the earthquake, the loss of their parents, whatever trauma they endured."
- TheonAlexander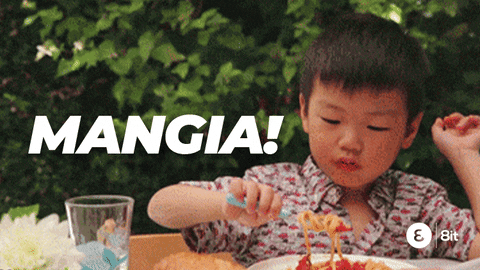 Hungry Italian GIF by 8it
Giphy
My Go-To Drunk Bathroom Conversation Starter
"If you're a woman who is trying to make friends with women: astrology."
"Doesn't matter how much or how little you know or how seriously you take it. Women use astrology as an excuse to talk to each other."
" 'Okay but I can't help but notice you have Leo/Aquarius vibes?' is my go-to drunk bathroom conversation starter with whoever has the coolest outfit."
"I've made 5 friends this way😁"
- brain_goal
Like I said, creative conversationalists, aren't they?
But what about you? What's your favorite way to start conversations? Or are you the type who would rather die than have to initiate a conversation with a stranger?
Tell us in the comments.
Keep reading...
Show less
My eyes (or rather, eye, in my case) are up here!
Alright listen, we get it. Boobs are great. They're fun, they look awesome in outfits, they make for great storage if you're packing enough heat for a serious bra.
But please, stop talking to them when you mean to be talking to the person the aforementioned dope rack is attached to.
We know they're awesome. We don't need you to remind us.
Reddit user Maleficent-Ad-190 asked:
"Women of Reddit, how do you feel when someone looks at your boobs while in a conversation?"
So here's the honest truth - straight from the source.
Quick and Innocent
"A subconscious glance is okay but don't stare"
-the_memedisease
"I hate it when I accidentally do this, so it's nice to be pardoned a bit."
-HikerGeoff
"For real. I feel such a perv if a girl/woman notices my accidental glance and pulls up her shirt mid conversarion.. Like I'm sorry, okay?!"
-Vincent541
"Usually that happens because I notice an innocent glance, and then I realize I'm hanging out more than I wanna be. It's not usually an 'Eww, gross, protect my boobs from their eyes,' move. If you're staring too long I'll just leave."
-StepdadLRAD
It's Involuntary
"Depends on how they do it."
"If it's a quick glance, it's fine. That's normal and feels mostly involuntary on behalf of the person looking. I notice but it doesn't bother me."
"If they stare at my boobs while other people are talking—or worse, while I'm talking—that makes me uncomfortable.
Fortunately, I've experienced glancing a lot more frequently than staring."
-TheDiplocrap
"The glance is definitely involuntary instinct. I had an elderly principal in junior high who still wore pretty low cut shirts and did a quick up-down shift every time, even when I didn't want to."
-mistertorchic
Reading Is Fundamental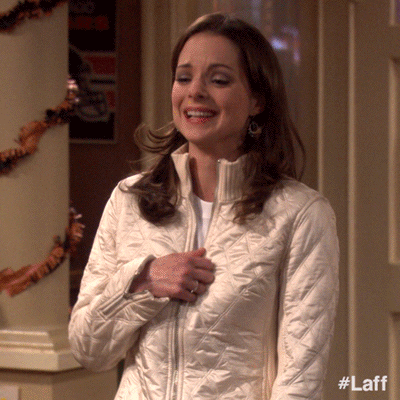 happy t-shirt GIF by Laff
Giphy
"When women wear graphic t shirts with writing on their chest I'm always hesitant to read it because I don't want to look like a jack@ss."
-Chythonic
"I can tell when someone is reading my shirt versus just staring at my boobs. I don't mind people stopping and taking a good look at the text, I know it's hard to read, I'll even turn and fully face them so they can read it properly."
"I don't mind this at all, if I'm going to slap a message on my tits I'm doing it cause I want people to read the message. No biggie! In fact asking a woman 'what does your shirt say?' is a really good way to break the ice."
"I've seen multiple people mention feeling uncomfortable reading name tags. It's always okay to read name tags! They're literally there to be read."
"I've seen some women put their name tags on their upper sleeve if they felt uncomfortable with drawing attention to their left tit so in that instance you'll know a woman doesn't want you staring at her chest."
"If you're really uncomfortable with reading a name tag that's okay, just introduce yourself and then ask their name."
-BurstOrange
Stains
"Well, I have tig o' bitties and dress like a mom, so I usually panic thinking that I spilled something on them."
-Dutchie420x
"This. It's probably because I got spaghetti sauce on my boxy striped button down shirt that 5 other moms at the park are wearing."
-Caris1
"So in this case it wasn't vomit on the sweater already, but it was mom's spaghetti?"
-lexievv
Mine, Yours, Hers
"I'm a woman who routinely gets distracted by nice breasts during conversations. Sometimes even my own."
-ally_mcgee
"Oh my God...the amount of women who look at my boobs while I'm talking astounds me! Lol"
-LusciousofBorg
"Straight women are worse about it than straight men lol it's the funniest thing"
--anidiotonreddit-
"Haha!! I like how you get distracted by your own boobs."
"Which, not gonna lie, I have definitely been distracted when I find my husband staring (he can stare! Lol) I look down my shirt to see what all the hoopla's about."
-LusciousofBorg
Please, No Eye Contact.
"I'm more comfortable with that than eye contact...."
-loulabelle20
"'Excuse me, my boobs are down here'."
-amanset
"I'm sorry! I was just reading your face mask!' "
-DiamondPup
"Looking in my eyes is way too personal, just look at my boobs. That way everyone is more at ease"
-loulabelle20
"I also fear eye contact. I also want to be respectful."
"So like, I end up staring at a lady's face with what I assume is an exaggerated interest, while trying not to look down, which my mind keeps asking me to do. Not to ogle, just to break eye contact."
"I can't resist for long, so...I usually end up looking down, then back up with intensity, and then back down, repeat until I make an awkward exit from the conversation thinking I played it cool, but we all know that it was a train wreck."
-kingfischer48
No Harm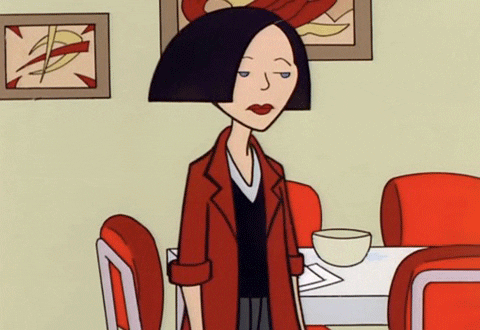 Bored Jane Lane GIF
Giphy
"Honesty, I'm used it. Unless they are gawking or being creepy about it I don't give it a second thought."
-AKBK2013
"In the '80s and maybe '90s, they'd sometimes say sarcastically, 'Take a picture; it'll last longer!'."
"I think they stopped saying that when cell phones started all coming with decent quality built-in cameras. I'm sure a few people responded by pulling out their phone cameras… and that was probably the end of that saying."
-brndm
"This. I'm not going to hide my body in shame, and it's not shameful to glance or gander…just don't stare or be a creep."
"Bodies really are eye catching, and pleasing to look at sometimes, but feeling like you're being oogled or fantasized in public is super unsettling."
"Take your dreams home bud."
-skippieelove
Eyes Are Closed!
"I am an ex hair stylist and when I would cut mens hair and would be standing in front of them cutting bangs or something of that nature I could just feel their eyes burning a hole into my chest."
"I did have one guy tell me straight up on the middle of our conversation 'I'm looking at your cleavage' and he did this weird chuckle. I had no words. He tipped well though 🤷🏼♀️🥴"
-Soggy_Physics452
"I will be honest. In that exact situation there really isn't anywhere else to look."
-Sarnick18
"I close my eyes"
-Brandon_The_Binosaur
"I generally would just close my eyes in those situations. It just seemed polite."
-Reaverx218
"As a man on the other end of this, I feel so bad when I catch myself staring off into nothingness and realize I'm staring at my barber's cleavage. She's so sweet and I feel bad lmao"
-sleekandskilled
Self confidence

Fan Heat GIF by T.I.
Giphy
"I don't care, boobs are boobs. I know they look good. It's nice to be attractive"
-IAmNotLookingatYou
"I wear stuff to show off my cleavage on purpose, I'd be slightly offended if no one looked"
-f**ktheroses
"I would go cross-eyed if I had a nice set of boobs of my very own to look at."
-Dason37
Magnets
"It depends."
"I had a boss that would glance down literally every 30 seconds. We wore baggy, ugly polo shirts that did nothing to highlight the area and yet he did it with every single female. Gross af."
"If it's a one and done, I notice but don't get offended."
-LeotiaBlood
"Some people talk like that. Sometimes when I'm speaking to someone regardless of their sex, I'm looking down at their chest, shoulder, neck, or off to the side if I need to think. When I'm listening, I'm looking at their eyes or somewhere on their face."
"Concentrating on speaking and checking out your boobs at the same time is not an easy task by the way."
-eggtart_prince
"Oh sh*t. There are so many conversations I've had where I'm trying so hard not to look at boobs and it's like I just can't make my eyes stay off them for longer than a minute."
"I always feel terrible because I desperately am trying not to look at them and give my full attention to the conversation but it's such a f-ing struggle."
-SocksofGranduer
Let's recap - glances are fine. They happen. It's natural.
In some situations you really can't help it - like if the person you're talking to is 4'9 (and three quarters) then you're probably looking down their shirt every time you try to talk to them. Or that barber situation.
But don't stare. Don't be a creep.
We totally notice.
Want to "know" more?

Sign up for the Knowable newsletter here.

Never miss another big, odd, funny or heartbreaking moment again.
Keep reading...
Show less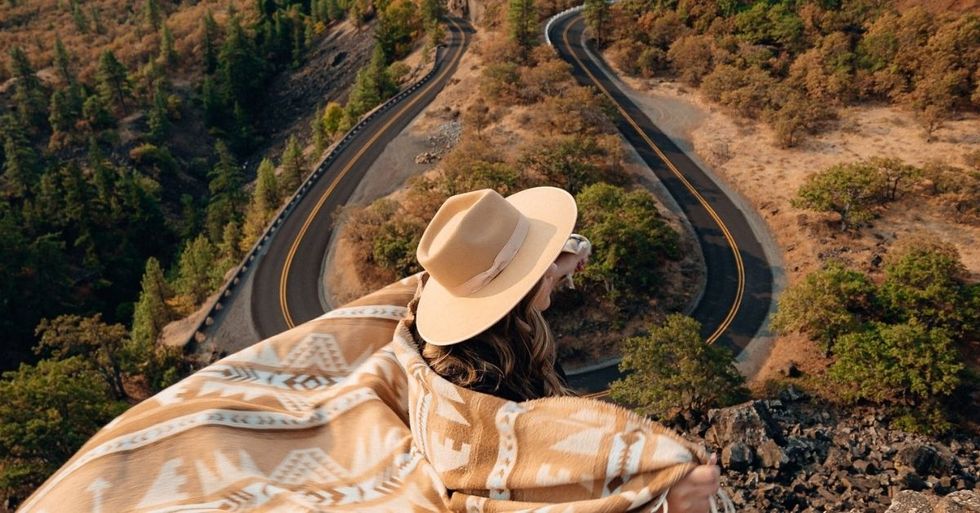 The workplace can often be a powder keg when it comes to conversation. No one knows what to talk about. And just when you're comfortable… BOOM! Issues arise. Case in point… Redditor justathrowaway7924 wanted to discuss her story for some feedback. So naturally she came to visit the "Am I The A**hole" (AITA) subReddit. She […]
More
Dating and the search for love and companionship... What a nightmare.
This journey plays out nothing like in the movies.
Every Prince or Princess (or everything in BTW) seems to have a touch of the psycho.
The things people say during what should be simple dinner conversation can leave a dining partner aghast.
Like... do you hear you?
Redditor detroit_michigldan wanted to discuss all the best ways to crash and burn when trying to make a romantic connection. They asked:
"You're on a date and it's going really great. What can another person say to ruin it completely?"
I once had a guy ask me if I was willing to follow him into the woods, depending on the price of the meal.
Yeah. No steak is worth that.
Plans After...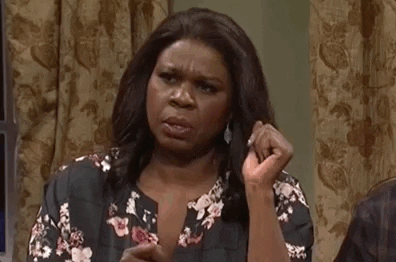 Wait What Wtf GIF by Saturday Night Live
Giphy
"Thanks for the ride but I have a date with someone else, I figured you wouldn't drive me if you knew I was going on a date with someone else and I really needed a ride."
"Online dating, talked to her for a while, finally got the courage to ask her out and then she said that as we got there."
iareyours
Mirror Image
"'You look just like my wife!'"
catalinachild
"I did have a guy tell me I reminded him of his son. I don't believe English has a word to adequately describe my feelings at that time."

UnicornMagicRainbow
"That would definitely do it."
chaotica78
Third Wheel
"'Hope you don't mind if my mother joins us.'"
ofsquire
"Actually had a girl do this on a first date because she had anxiety issues. Honestly wasn't bad except that 90% of the time she was silent and her mom talked over her."
"I didn't mind that much and wouldn't have minded trying again when she was more comfortable except that she was let go at the company we worked at and she deleted her social media profiles and she never responded on her number. Ah well."
Seightx
Liar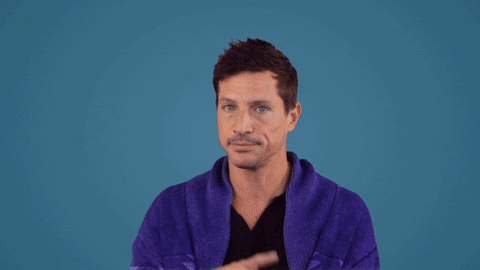 Lying Simon Rex GIF by Simon Rex / Dirt Nasty
Giphy
"'Hey bro aren't you gay? I made out with you last night.'"
"Random dude I've never seen before in front of my (f) date."
JHXC16
Filter Issues
"'You looked better on Tinder.'"
waqasnaseem07
"Isn't it basic knowledge that everybody looks slightly worse than the worst picture you can find?"
no_user_ID_found
The Past
"'My ex used to do that too.'"
xxIvyOF
"Yep. I've definitely had two otherwise-decent-guy date-situations sour because the ex-comparisons just would not stop flowing. No woman wants to be seen as interchangeable—I'm not here to perfectly fill that ex-sized hole in your life. Focusing on the present moment and a future we could build together is a courtesy we need to grant each other in earliest dates of dating."
LarkScarlett
Powerless
"'I'm an alpha, you cant handle my top energy.'"
Midnightgay28
"I actually left a dude in the middle of dinner, in part, for saying this. I ordered an Uber under the table while pretending to listen to him. Went to the bathroom, and never came back. That was when I was young. Now I'd just say, 'How about we enjoy this meal in silence, before we head our separate ways.'"
UnicornMagicRainbow
Mommy...
"'Mother says I should be back by 9.'"
"Saying 'mother says' just feels weird."
bunnyrut
"That gives me Norman Bates vibes."
Werewolf_lover20
"'Mother says alligators are aggressive because they have an overabundance of teeth, but lack a toothbrush.'"
sodaextraiceplease
Obvs...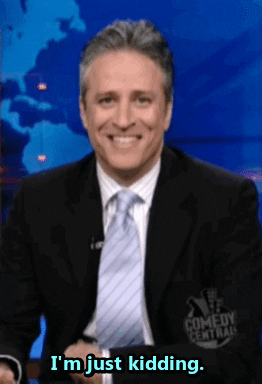 just kidding jk GIF
Giphy
"'If you were going to be murdered, what method would you prefer. Purely hypothetical. Obvs.'"
Specific_Tap7296
If it looks anything like a Dateline NBC episode... RUN!
Want to "know" more?
Sign up for the Knowable newsletter here.
Never miss another big, odd, funny or heartbreaking moment again.
Keep reading...
Show less
Be it on a blind date, at a party where you don't know anyone, or sitting next to someone on an airplane, starting a conversation with a total stranger is difficult.
As much as we'd all like to be friendly, far too often we find ourselves at a loss for words.
It doesn't help that we generally have no idea of what these people's various interests are, making it anyone's guess how they'll respond.
But some have this problem solved, finding a go-to topic which is always guaranteed to get a response, no matter who you're talking to.
Redditor Blugged_Bunny was curious to hear what people thought was the best way to begin a conversation with strangers, leading them to ask:
"What is your go-to 'small talk' topic with strangers?"
Did you check the forecast?

"We sure are having a lot of weather"- r_Ju_Tacular.
​
"As a British person, the conversation usually starts like this:"
"'You alright?'"
"Yeah you?"'
"'Yeah not too bad, weathers a bit sh*t innit?'"
"'Yeah"'.
"The end."- chelstippins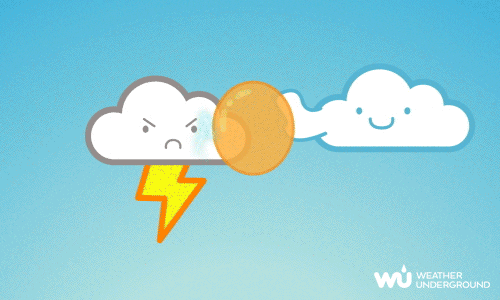 Cloud Storm GIF by Weather Underground
Giphy
Why beat around the bush?

"Straight to politics and religion."- Turd_Ferguson009.
Just let it happen.
"Make an observation."
"Literally anything."It helps if it's something about them like an article of clothing that catches your eye, something they're doing, anything that you can relate to or are interested in but it doesn't have to be."
"It can be something in the environment that is drawing both of your attention."
"People bullsh*t about the weather all the time."
"Make a comment about it, gauge their willingness to talk about it to you and build off of what you get from the response."
"If all you get is 'haha yeah', leave it."
"No shame in silence."
"Some people just don't want to talk."
I"f you're talking about the weather, 'Man it's a great day out today!'"
"'Yeah absolutely! I drove here with my windows down all the way here!'"
"Boom, you've got something to latch onto."
"They probably enjoy getting outside for some fresh air. "
"They probably enjoy driving."
"Ask about their car."
"Ask if they go on drives a lot."
"Ask if they do outdoor stuff."
"What kind of outdoor stuff?"
"Once you've got something to work with, the key is to ask."
"Let them do the talking."
"People love talking about themselves."
"You learn some light hearted things about the stranger, they feel more comfortable, and you can add bits and bobs of your own experiences in response so they get to know you too."
"It works in literally any situation."
"From an elevator ride to a first date."
"It's so easy to personalize small talk and it makes it so much less uncomfortable."- 1arrocknroll.
"But enough about me, what do you think about me?"
"Usually people love to talk about themselves, so a few questions about them and some follow up questions to their answers usually does it."- I_can_see_the_music.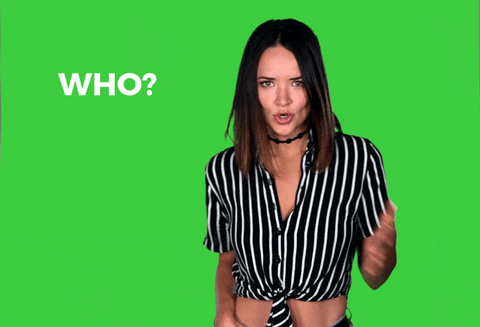 For Me GIF by Liz Huett
Giphy
"Food, glorious food..."
"Food."
"People typically love food."
"I mention I'm new/newer to an area."
"And ask them what they like, where they eat out."
"Usually works and people have their choices validated and I always know where to find good local snacks."- TheProfWife.
Outer space.

"You hear about Pluto?... that's messed up right."- Papitorres.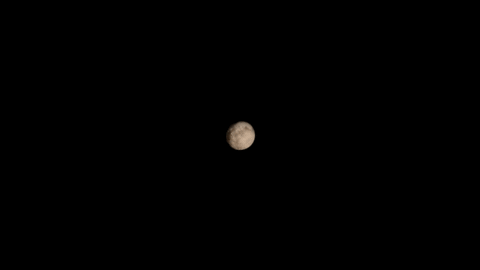 Pluto Flyby GIF
Giphy
Can you believe it?
"Did you see that ludicrous display last night?"- housemuncher.
Nothing!
"As a Norwegian - we leave strangers alone."
"No need to bother them."- neihuffda.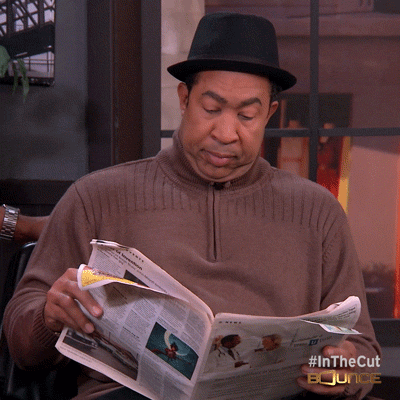 No Idea Reaction GIF by Bounce
Giphy
The sky's the limit.

"So, do you like stuff?"- Bwon669.
All of these seem like surefire ways to get a conversation started.
But use cautiously, as who knows how long it will take these conversations to end.
Want to "know" more?
Sign up for the Knowable newsletter here.
Never miss another big, odd, funny, or heartbreaking moment again.
Keep reading...
Show less