In this world, there are many things that don't have a rational explanation. Why is it we don't have any of the original footage from the moon landing? What happened to Amelia Earhart? How many of the things we believe to be true are really cover-ups?
Not having the answers to questions like these lead to conspiracy theories. I have always believed that the Bermuda Triangle sucks objects into other dimensions. Why else would there be so many disappearances in that area?
Some conspiracy theories are really crazy, but others are pretty plausible.
Curious about those theories, Redditor Meddling_Pickles asked:
"What conspiracy theory do you genuinely believe?"
It's All His Fault
"That Adam ate the apple first and blamed it on Eve, thus the Adam's Apple."
– keirden
Cause of Death
"Dorothy Killgallen, the only journalist who had an interview with Jack Ruby, was killed by the CIA in her sleep"
– crazeyawesomettv
"It wouldn't surprise me at all. It wouldn't surprise me if Jack Ruby turned out to be hired by the CIA. Or Oswald, for that matter."
– KidsTheseDaysYknow
"Marilyn Monroe was murdered, or it was involuntary manslaughter"
– PersonalityLost5228
It Was Rigged I Tell You!
"Ever since Alex Trebek left Jeopardy, there has been this sudden and convenient "rise of the superstars" where contestants are getting very long win streaks, far more than what we used to see on the show. I think Jeopardy is rigging their contestant selection process to artificially increase the likelihood of long win streaks in order to boost ratings."
– Firree
Dangerous Ego
"Trump never wanted to be president. Looking at it through the lense of a man who doesn't want to be there, but has far too much ego to admit it, makes the way he handled his time in office make waaaay more sense than any other explanation. And his ego is so big he'll still run again."
– chariotherr
Cookie Thief
"That despite what my roommate says, she's eating my food when I leave the house. I had 17 Oreos when I left, I came back to 15."
– Apprehensive_Oven924
Hard Truths
"gogurt is just yogurt"
– Thugger4L
"no. no….. i refuse to believe this. source? citations? please send me your bibliography in MLA format"
– TheGoddessHylia
The More You Use
"Chapstick provides instant relief, then makes you lips more chapped so that you have to keep using it."
– LorryToTheFace
"This is accurate and similar to pledge furniture polish that actually increases the amount of dust on the furni"
– Pow4991
Disney Is A Snowman
"Earth is flat"
"Just kidding"
"Probably the one I could believe is the one that says that Disney is frozen until they can find a cure for him, and that the movie Frozen was only made so if people searched Disney Frozen, the movie would appear instead of the theory"
– kcyccyck
Aliens
"Roswell New Mexico crash was in fact aliens."
"Only conspiracy I believe."
"But maybe cause it was the first one I discovered as a kid. And I loved aliens."
– Champion-of-the-Sun5
"Idk if this is a conspiracy theory, but I believe aliens could be real. After all, if our planet can support life why can't others? I think if they are real then we have a way greater advantage due to our advanced technology and stuff like that. But who knows."
– SpencerTheMenace
"That aliens exist. Now I know that makes me sound like some buffoon but hear me out. The Universe is 46.507 light years and there's still more out there, out of the trillions of planets in the universe we are the only life forms? Sound crazy to me."
– DarthGolrath
​The Never-Ending War
"Cold War has never finished and is still going on to this day."
– Mrgray123
"I believe that the Cold War never ended. Otherwise we wouldn't still be spying on each other. You think that the Russians hacked the election just for shits and giggles? No, they wanted us to get into a civil war, and Trump was the perfect candidate to divide our nation. Our military budget is the highest in the world and if Russia were to cause a rift between us, it would be that much easier to either take us over, or make sure we didn't interfere with whatever plans they have, including expanding its borders. If their plans for invading Ukraine and attacking Finland would succeed, there's the chance it will attack others until it eventually took over Europe. With their country getting bigger and bigger, we would get smaller and smaller until Russia delivers the killing blow. When they say, 'divide and conquer,' they mean divide and conquer!"
– N0nethelesser
That last one is so true to modern life!
The term conspiracy theory has a negative connotation, but they are around to explain the unexplainable. To give us an answer when no one else can provide one.
And who knows? These could all be true.
Want to "know" more?

Sign up for the Knowable newsletter here.

Never miss another big, odd, funny or heartbreaking moment again.
Keep reading...
Show less
Have you ever had an itching feeling about something happening, but no one else believes you?
All owing to the fact that you can't prove it.
It's a terribly frustrating feeling.
And while, more often than not, these suspicions we carry do not, in fact, turn out to be true, on some occasions they most definitely are.
Making it all the more frustrating that we were unable to prove our suspicions in the first place.
Redditor TheRedLego was curious of suspicions being held by other members of the Reddit community which they, at the moment, are unable to prove, leading them to ask:
"What's a suspicion you currently hold, but can't prove right now?"
I can smell it from a mile away.
"One of the upstairs neighbors is throwing dog sh*t out the their window at night."- ogresound1987
I'm telling you, Mom, my teacher just doesn't like me!

"That my English teacher didn't read essays, and based grades on how we were in class."- casshmg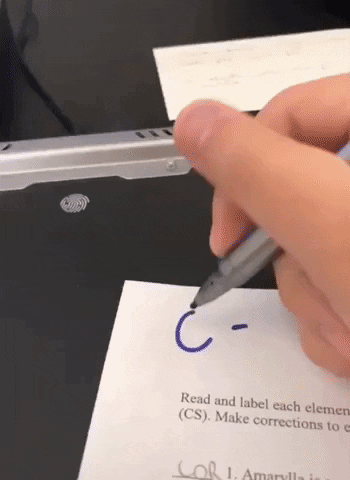 Giphy
It Just doesn't add up.
"My father's caregiver, she named herself as domestic partner in the will, but my father always referred to her as his caregiver, coerced him to change his will making her the executor and removing his children 30 days before she killed him."
"His death was ruled a suicide and everything went to her."
"Properties, banks accounts, valuable items, everything."
"My sister tried to fight it, but at the advice of her lawyer, she let it go."
"I 100% believe the people who signed as witness and the notary were in on it and paid off."
"I found 2 of them on Facebook."
"One witness retired the same month my father 'committed suicide' and the notary went on an elaborate vacation the following month."
"The other witness called my sister two days after my father's death while on vacation in Hawaii to tell her he was dead on behalf of the caregiver."
"It could all be coincidence and I could be drawing conclusions from coincidences, but I know my father."
"After all he had been through in life, he wasn't the kind of person to give up and off himself for no reason."- BrilliantInfamous807
"The circumstances surrounding the death of my grandfather."
"First, he died in September of 2020, but we did not find out until January of 2021."
"His so-called best friend pushed an un-notarized will through the courts in order to get his hands on my grandfather's estate even though my grandfather had rewritten his will so that everything he had would be divided between me and my brother."
"This first will cut my mom and her siblings out by name and there was no mention of us at all."
"Second, my grandfather was a stickler about his credit."
"He had the best credit score out of all of us, but when he was found there were tons of unpaid statements lying around his living room, which was incredibly abnormal."
"Third, I don't even know where this man is buried."
"I know he was cremated, but I don't know where his ashes are."
"There was no autopsy as far as I know either, his cause of death was listed as a heart attack."
"Lastly, that 'best friend' has a daughter, and I know she knows something."
"She spoke to my uncle and all she could talk about was how devastating the loss was to HER and HER family, and how she had such fond memories of coming over to play basketball and watch my grandfather put together cars in the 70s."
"My mom, her brothers, and my grandmother have absolutely no memory of these people."
"I don't care about the inheritance."
"It was never even about that."
"I just wanted to be able to say goodbye, you know?"
"Why didn't they call and tell us he died?"- User Deleted
It's all a scam!
"The ongoing construction on major city expressways is an embezzlement scheme."
"They've been doing construction on the same part of the expressway in Chicago for over 20 years."
"It's never getting done."
"They're just pocketing money."- oneder_them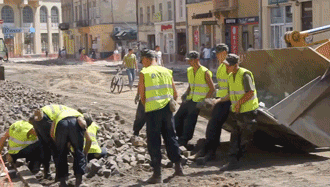 construction crew GIF
Giphy
Some people are too thin skinned.

"YouTube got rid of displaying dislikes for viewers because companies complained about being ratioed."- Hoppy_Croaklightly
A house of ill repute?
"My neighbor has 'friends' over every few days."
"They are all wealthy based on the cars they drive."
"I saw one guy pacing nervously before entering her house."
"I also saw a guy brushing his teeth by his car before going in."
"You know what I'm thinking."- lookssharp
We know what you're up to, Reddit.
"That over the past year or so, Reddit changed their algorithm to make sure more videos make it to the front page."
"And introduce their sh*tty video player."
"All of this just to increase key user engagement metrics to inflate their valuation prior to their announced upcoming IPO / stock market debut."- Volkovy.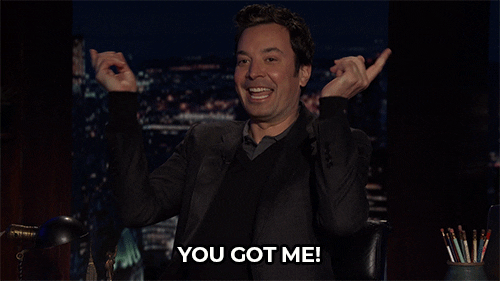 Jimmy Fallon Smile GIF by The Tonight Show Starring Jimmy Fallon
Giphy
A sad cover up.
"When I was 15 a kid in my class died and the cops ruled it suicide."
"I have just discovered some information which led me to believe he was murdered by his uncle but I can't prove it."
"And they are somewhat big shots so nothing is gonna happen."- More-Masterpiece-561
Taking what isn't theirs.
"I think that one of my relatives cashed my tax return check, which was about a week's pay for me."
"I've been dealing with one of my parents nearly dying for the last two months, so I haven't had the time to sit them down and ask 'Where's my money, honey?'"- OfficePsycho
Knowing something is amiss, yet being unable to prove it, is like having an itch that you just can't quite reach.
Hopefully these suspicions are way off base, and there's nothing to worry about.
Otherwise, one can only hope some evidence comes to light, and soon.
Want to "know" more?
Sign up for the Knowable newsletter here.
Never miss another big, odd, funny, or heartbreaking moment again.
Keep reading...
Show less
We've all probably heard of the "flat earth" conspiracy theory or something related to QAnon conspiracies. Well, some theories go far beyond anything we've heard before.
A conspiracy theory is defined as:
"A theory that explains an event or set of circumstances as the result of a secret plot by usually powerful conspirators."
Whether the theory makes sense or not, people who tout these theories have worked it around in their mind enough to believe it. Ask Reddit has shared some of the most outlandish conspiracy theories that people believe today.
Redditor mycarnage2000 asked:
"What is the single most ridiculous conspiracy theory you've ever heard?"
Some of these are lesser known but they have big followings.
Satan burned the dinosaurs.
"That Satan buried dinosaur bones to deceive humanity into believing the earth is vastly older than a couple thousand years."
"I have encountered people who wholeheartedly believe that."
- TheSmegmatician
"It's wild....I have a family member who is a born again Christian who used to be scientifically oriented. Now they truly f*cking believe the earth is only 6000 years old or some sh*t. Going with the morals and values in the Bible is one thing, but please use your f*cking brain!!!"
- throwingplaydoh
Dinosaurs aren't real at all.
"Idk if most ridiculous, but definitely favorite that I try to spread. The CIA invented dinosaurs to discourage people from trying to develop time travel."
- ColdHardPocketChange
"Dude. I'm MORE encouraged to develop time travel, and bring back a T-rex to guard my sh*t."
- CordialTrekkie
Sign language interpreters.
"The sign language interpreters at press conferences are actually brain washing us."
- Aloha1959
"🤛👆🤏🙌🤙🤛🤲"
- Azigol
Super soldiers on Mars.
"Secret Space Program - people believe that a Nazi group split off from the Third Reich and discovered super advanced technology in Antarctica. They then moved to Mars and have been fighting reptilian and insectoid aliens using time travel and genetic super soldiers. Most of the members believe that they are part of this super soldier group and have been alive for hundreds of years. It's absolutely bonkers."
- PocketBananna
"I wintered over in Antarctica with the US Antarctic Program. While I was there I had my Instagram set to public and would post cool pictures fairly often. You would be shocked how many people DM'd me legitimately asking if there were secret armies, secret blackout zones, etc down there."
- vocatus
"So they thought there was all this secret conspiracy stuff going on down there but also thought you'd just tell them it was there if they asked?"
- thylocene06
Earth is especially flat.
"Flat earth, all day."
- Jack_McFakey
"The craziest thing that blew me away was learning that there are some flat earthers who will admit that Mars is in fact..round as well as other planets. But Earth just...isn't one of them."
- justsound
"That's weird. The flat earther I knew simply claimed that space wasn't real."
- Trademark010
JFK Jr. is living.
"The one where JFK Jr. will rise from the dead in Dallas just to reinstate Donald Trump as the president."
"Actually these QAnon people believe that he never died in the plane crash and just lived in hiding for 22 years for unknown reasons."
- TheBassMeister
"My Gf's mom believes JFK himself is still alive and will be Donald's VP. I simply state 'wow I'm impressed he still has the cognitive abilities for such a role as a person who is 106 years old.'"
- cleatus_the_noodle
"Windmills cause cancer."
- chicken-bean
"Literally my local government believes this and a lot of the voters do. I've worked elections where other volunteers go on this conspiracy theory with the county auditor. I visibly shake my head whenever they go on the tangent cuz it's so ridiculous."
"The idea noise can cause cancer is like the whole backwards music thing and Satanism."
- Pfroggy1
The UN has a hidden army.
"A million man UN army was hiding in the mountains along the Idaho - Montana border getting ready to take over America."
"This was big after Bill Clinton was elected President; 'that a United Nations army was 'hidden' in different remote places all over America, training and getting ready to spring out and take over the country, thus removing all American freedoms and enslaving the American people.' It was supposed to be one of the final steps to create a One World Government - the New World Order. It was tied directly to the 'black helicopter' conspiracies."
- Viker2000
Vaccine's make you magnetic.
"The vaccine makes you magnetic. I thought this was stupid, but on my way home from getting dose 3 I got pinned to an old shipping container and I've been stuck for 3 days now... Please send help."
- Downvotecollectineur
"I feel like the conspiracy theories have been getting crazier and crazier over like the last decade or so. Flat earth, magnetic vaccines, 5G, etc..."
"I remember in the 90's reading about this theory that the big oil companies hire people [to] drive their cars slowly in major cities to cause traffic jams and make people burn more gas. THAT was just about the craziest thing I'd heard at the time. Sounds absolutely quaint in comparison."
- pm_me_your_taintt
A number of conspiracy theories have come true over the years, but it's not looking like the earth will ever be proven to be flat. And certainly none of the conspiracies in this list.
Hopefully, we never see a day where we see any of them to turn out true.
Want to "know" more? Never miss another big, odd, funny, or heartbreaking moment again. Sign up for the Knowable newsletter here.
Keep reading...
Show less
Let me make a quick point about conspiracy theories: Do people understand just how difficult it is for many of the conspiracies they claim to believe in to come to fruition? We're talking global levels of cooperation here, by the way, and it's clear the world can't even get itself out of a pandemic sooo...
But thankfully, there are some more innocent comnspiracies out there. For example, a former classmate once told me that he was convinced he couldn't remember all the items on his shopping list because of shopping elves distracting him to buy other things he didn't exactly need.
To be fair, he was a little stoned at the time and I told him he might want to consider just writing and referring to a shopping list.
People shared their thoughts with us after Redditor ConcentrateNext1734 asked the online community,
"What's a conspiracy that you believe, but the majority of people don't believe or know about?"
"Colonel Sanders..."
"Colonel Sanders puts an addictive chemical in his chicken that makes you crave it fortnightly."
artiallthings
This one is very specific.
Blink twice if you need our help.
"Netflix's marketing team..."
"Netflix marketing team releases memes about shows to give off the appearance that everyone is watching said show. Since people have FOMO they watch the shows to understand the memes until everyone eventually does watch it."
FriedBacon90
Honestly, is this even a conspiracy theory? It sounds like good marketing strategy.
"My parents have a sensor..."
"My parents have a sensor that tells them whenever a sex scene appears in a show/movie/game on my TV so they can always walk in at the most embarrassing moment."
DynamicPJQ
This one might actually be good. Parents are eerily good at this. I think my own mother might be in on the conspiracy theory.
"This is one..."
"This is one I believe because it doesn't really affect anything and I think it's fun: the Loch Ness Monster is the ghost of a dinosaur that now haunts the lake."
Snailpics
Okay, this is rather cute, I have to admit. I can get behind this, lol
"That cats..."
"That cats can see ghosts. And I don't even know if I believe in ghosts."
LordVonChill
Have you SEEN cats stare into space for no reason?? What are they looking at?
"Big companies..."
"Big companies use Reddit and other social media to normalise shady behaviour. It seems every time news breaks about a company doing something shady, the top comments on Reddit are always along the lines of: 'Well duh! We've known this for years!'
"So instead of outrage, the news are met with apathy, and there's a feeling that you can't change the system anyway."
ElectricalPotato21
Pretty sure this has been happening for a while – and not really a conspiracy. Look at how big companies are infiltrating online communities to undermine workers' movements.
"A bot..."
"A bot posts this question every once and a while to see how many conspiracies people know about."
ParkerTheCuher
Quite possibly. Reddit is sneaky that way.
"Toothbrush heads..."
"Toothbrush heads are purposely oversized to make you use more toothpaste."
neohelamay
Take this one up with the toothbrush head lobby, why don't you!
"All the stop lights..."
"All the stop lights in my home town are timed so that you get stuck at each one if you drive the speed limit. The stop light people got paid off by big oil!"
Dinkle
Whoa, whoa, whoa. Slow your roll, Erin Brockovitch. We can't have you digging much deeper.
"Trump didn't..."
"Trump didn't intend to win the Presidency."
pattyG80
You know, many people have suggested this and there is a contingent that believes he just got too drunk on the idea of all that power and felt he couldn't back away.
Well, let's be real: These conspiracies (or shall I say "conspiracies" are just a trifle bit healthier to believe in than Q-Anon related stuff.
Sure is nice to have people believing in the Loch Ness monster being a ghost than sullying its memory to overthrow constitutional democracy.
Have some theories of your own to share? Feel free to tell us more in the comments below!
Want to "know" more?

Sign up for the Knowable newsletter here.
Never miss another big, odd, funny, or heartbreaking moment again.
Keep reading...
Show less
Teen dramas on television are popular because everything is high stakes.
Through the lens of an angsty teenager, unrequited love, a cheating boyfriend or girlfriend, academic pressures, and not making an athletic team, are all big problems that make for compelling viewing pleasure.
And through it all, gossip is the accelerant that fuels the drama, regardless of whether or not rumors are true.

Curious to hear about the real-life rumors that ran rampant in school halls, Redditor Le_Bayou_Cochon asked former students:

"What high school conspiracy turned out to be true at your school?"
The following recollections sound as though the scenarios were right out of something from Riverdale.
Mental High
"I attended a newly opened high school that apparently used to be a school for troubled kids. Someone told me there were padded rooms somewhere in the school so I skipped lunch with a friend one day to walk the halls and find them!"
"They did exist, but by next year they were renovated into offices and storage rooms. I thought that was pretty interesting and seriously wondered what went on there before it was turned into a 'normal' high school."
– E-macularius
​Ex-Staff Member
"It was rumored a staff member helped a student run away and slept with him. Unfortunately it was true."
"Unfortunately this same staff member after she was fired, had a graduated student at 19 ask to be her roommate. The then ex-staff member agreed and ended up getting into legal trouble."
– clinicskeleton
Something Sinister
"There was a girl freshman year who went missing. She ended up being found dead in the river. There were rumors that she was seen on a bridge with her boyfriend the day she went missing. Nothing was ever found and they assumed it was suicide/ an accident."
"Fast forward 25 years and the boyfriend murdered his best friend of several decades, set a fire to cover it up, and went on the run. Couple days later he killed a woman at a rest stop in the bathroom to steal her car. They reopened the case about the high school girlfriend. That rumor was correct all along. He will be in prison the rest of his life."
– pomegranatepants99

Forbidden romance seemed to be a recurring topic.

Racy Romance
"That one of the cheerleaders was dating one of the teachers (in his 40s). A year after graduation, they got married and had a baby. Still together 11 years later."
– Trailmix99

The Music Teacher

"There were rumors about a music teacher and a student, but they were both pretty dramatic people and did very little to dismiss the talk. So half the school wanted to believe it for the salacious thrill and half just waved it off as attention seeking and sh*t-talking."
"Teacher got canned without explanation. Most of us just figured it was budget-related. A math teacher filled in on his music/theater roles."
"Years later I randomly caught up with the student and she said the rumors were true, she freaked out and tried to end things to shake off the reputation, and eventually the teacher showed up trashed and naked on her family's front lawn, in the rain, yelling out for her."
"Like a really f'ked-up version of John Cusack from Say Anything but with less boombox and more drenched wang."
– Dangercakes13

These Actors Were Perfectly Cast In Their Roles | George Takei's Oh Myyy
Sometimes an actor comes along that is able to reach the audience on a deeper level. The actor that immediately comes to mind is Robin Williams. Although it ...
Worse Than The Presumption

"We had a Student Teacher, so a reasonably attractive guy who was about 22 or 23. The rumor was that he was dating a girl in our class, a senior who was nearly 18. It turned out the rumor was wrong, he was dating her younger sister who was in 8th grade."
– Drulock

These troubled adults were former educators for our future leaders.
The Dealer
"For years before I got to my high school there was a rumor that the Admin Assistant (guy you went to when you got in trouble) was doing drugs, selling drugs, and confiscating from students without turning over to the police. Well about five years or so after I graduated he got busted a couple towns away for possession of cocaine with intent to distribute."
– TheBuschels
Conditional Promises
"There were stories about the music teacher having sex with some of his students, in exchange for solos, better grades, prestige, or jobs after graduation."
"They later turned out to be true. He was found guilty in 2018, and was given a six month prison sentence. He's barred from teaching, and lost his pension. The news his my dad rather hard, since they studied together at college, and were good friends. Dad had no idea."
– TedMeister88

The Trusted Role Model
"A good family friend of ours (knew him for over 10 years), went to tons of BBQ, painted our walls alot, did some housework, had tons of other mutual friends with my Dad and their work friends; ended up getting into drugs or something. He kidnapped a woman and murdered her."
"It was a huge deal in my hometown, and when they said they finally found the guy and the mugshot and name came up, we all were in shock and just couldn't believe it. We trusted him, I shook his hand a few times as a kid too, im sure my parents and everyone else would've trusted him with thier kids or family members or what have you."
"We still have no idea what led him down that path, but the mugshot looked brutal and its like his whole soul was drained from his face, it wasn't the same smiling happy face I remembered."
"Just goes to show how much you really know someone, and how close all humans are from a breakdown, anyone can change, It surprisingly doesn't take much."
– PandaCatGunner

The Inebriate
"That my high school history teacher was putting whiskey in the 2-liter bottle of Pepsi he carried around everyday. He was caught trying to buy liquor for some senior girls and it resulted in a car chase we all watched. The police had to pull out the spike strips to catch him."
– Tylerurby

Speculations and hunches were confirmed, and it didn't involve criminal activity for a change.
A Double Life
"My old math teacher was a WWF wrestler, i recognized him from my childhood days channel surfing and couldn't find anything about him on google, but i was so sure it was him I just asked. I was right lmao."
– TheTastySpoonicorn
Secret Underground
"That there were tunnels under the school that led to a hidden pool."
"Confirmed by my father who was a maintenance man for the school district. The tunnels were just utility tunnels, the pool is below the gym floor and was abandoned due to financial reasons."
– pondcypress

It's a wonder how students are able to focus on their studies when there's a lot of whispering going on about who did or said what.
Gossip and academic conspiracies can be distracting. But don't let those keep you from receiving your diplomas.
Stay focused, kids.

Want to "know" more?
Sign up for the Knowable newsletter here.

Never miss another big, odd, funny or heartbreaking moment again.
Keep reading...
Show less