For as long as law enforcement has been around, criminals have tried to find ways to outsmart them.
But one motorist in Southern California missed the mark big time with his laughably fake license plate.
Moorpark Police Senior Deputy David Anaya, a motorcycle officer, was helping out another motorist last month when he noticed a strange license plate on a big rig truck "with a host of mechanical violations" and pulled the driver over.
Sure enough, the license plate that was made to resemble a 1960s-era vintage plate with yellow writing on a black background was indeed a fake.
And not even a very convincing one at that: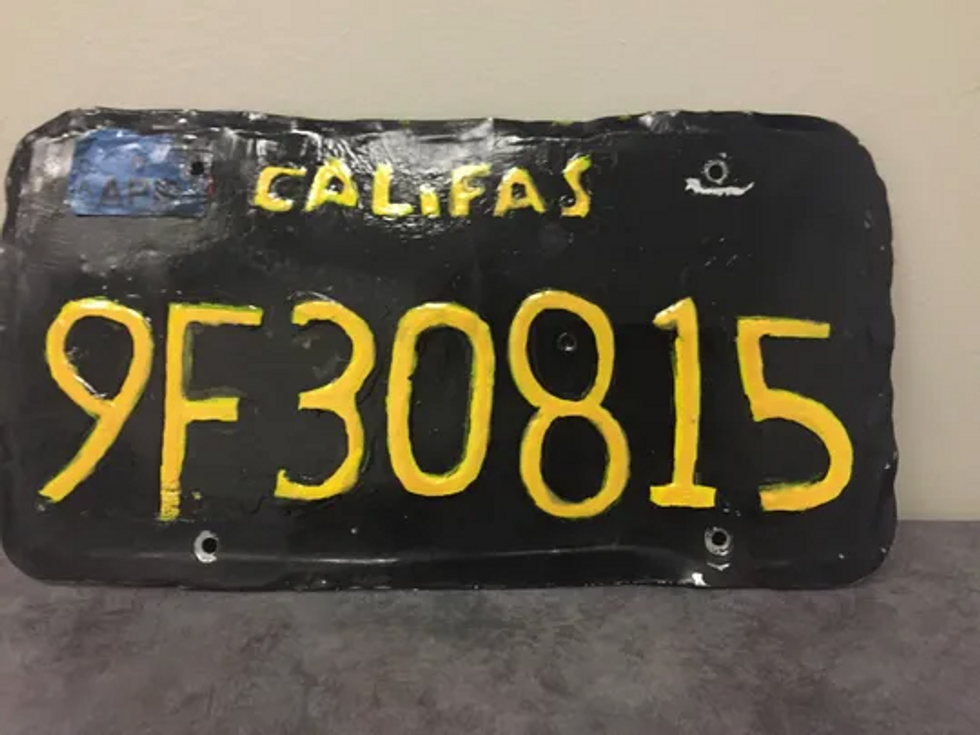 "CALIFAS"Ventura County Sheriff's Department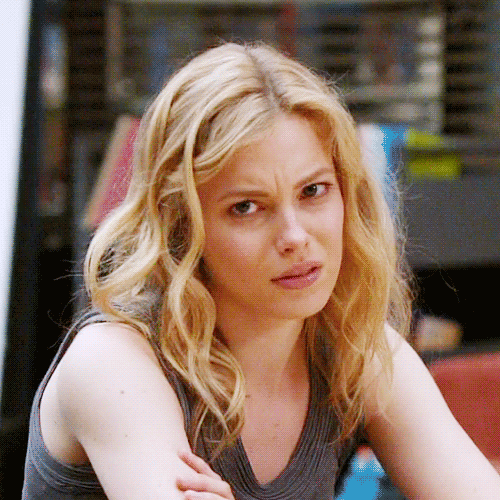 Giphy
Not only did the wobbly letters and numbers look very hand-painted, the creator of the license plate couldn't even bother to spell "California" correctly above the identification number, opting instead for "Califas," a Spanish slang term for "California."

It turns out the motorist, 41-year-old Jorge Salazar, already had a warrant out for his arrest following a hit and run.
According to Anaya, Salazar also appeared to be under the influence of narcotics, with a small amount of methamphetamine clearly visible inside the vehicle, and was an unlicensed driver.
After his arrest, the truck was towed away after being deemed unsafe to drive.
Anaya said it isn't uncommon for motorists to have fake documents, telling CNN:
"Some of them are pretty good and some of them are pretty obvious that they are fraudulent."
Once the story went viral, the internet definitely agreed:
@CNN Close but no cigar

— Allastair (@Allastair) 1560382035.0
@CNN https://t.co/AF0NPVt3DN

— Alex Austin (@Alex Austin) 1560381756.0
@CNN so close! I bet the next one they make will look realistic!

— Thom Fuhrmann (@Thom Fuhrmann) 1560382484.0
@CNN 🤦‍♂️ https://t.co/82qkyGg1Cs

— MaverickCtzn (@MaverickCtzn) 1560381832.0
@CNN Looks like a birthday cake lol

— Hat San (@Hat San) 1560382176.0
One would think that, with so many violations the man could be arrested for, maybe he'd try a little harder.
@AP_Oddities 'A' for effort... 'D' for execution.

— The Mind Unguent (@The Mind Unguent) 1560362908.0
@AP_Oddities He bought the plates off of Florida Man.

— Alexander III of Macedon (@Alexander III of Macedon) 1560362781.0
Still, kudos to the officer for his keen eye.

@AP_Oddities Good work detective

— carlial slongstofsky (@carlial slongstofsky) 1560428370.0
@CNN Give that officer a cookie

— Dalia (@Dalia) 1560382791.0
But hey, maybe it's actually a good thing.
If he ends up spending some time in prison, there's a chance Salazar could finally be able to perfect his craft.
@CNN How ironic! After he gets to prison maybe he'll be making the real thing

— Jeff Hall (@Jeff Hall) 1560383282.0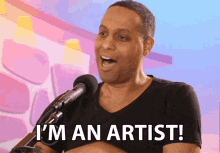 Giphy
Look out Bob Ross: we can't wait to see what this budding artiste comes up with next!
Keep reading...
Show less