"Reddit user U_PassButter asked: 'Let your Ex tell the story; why did your relationship end?'"
Breaking up is hard to do.
In fact, it's one of life's hardest things.
It sucks when love is over.
But the story is always interesting.
And there is always more than one side to the tale.
When couples retell the fall of their fairytale there is always different aspects and details mentioned.
Everyone has their own view.
And it's always best to hear both.
Or is it?
Redditor U_PassButter wanted to hear several sides of a break-up story, so they asked:
"Let your Ex tell the story; why did your relationship end?"
I don't want to know what embellishments my exes would say.
I was perfect.
Just Stop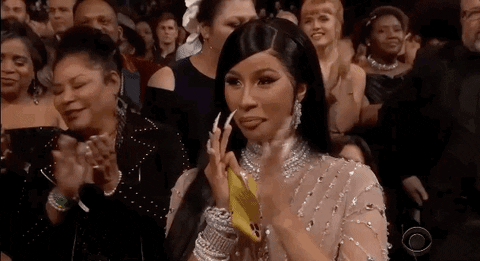 Cardi B Applause GIF by Recording Academy / GRAMMYs
Giphy
"He needs to stop being so possessive and controlling. If I wanna f**k my coworker after a shift and take him back to the house and have you catch us. I fully expect you to be okay with all of it."
Initial-Attorney-578
The Privilege
"Well, the real problem was that that a**hole, aknightwhosaysnope, didn't trust me. If he had trusted me, he never would have looked at my phone and uncovered the affair I've been having with one of his best friends, and I could continue to f**k that dude while allowing aknightwhosaysnope the privilege of paying my bills. What a d**k."
aknightwhosaysnope
In April
"'I changed my phone password because I felt like it. If you need to use it I'll open it for you.'"
"Cut to April she's living in NY with her new boyfriend and I'm being served divorce papers. They had been dating for 6 months while we were married."
"The pandemic definitely changed some people, some for the better, but not all."
PissyMillennial
On a Saturday...
"I deliberately picked a fight just like I do every Saturday, to force him to apologize and treat me like a princess for the rest of the weekend. But this time, when I suggested that he didn't love me and we should just break up, he actually had the nerve to agree! I couldn't believe it - that line had always worked in the past to at least get roses and a gift."
"He's such an a**hole - I even refused to leave for a while, giving him the chance to apologize to me and take it back, but he was so stubborn and just flat-out refused!"
"Even when I kept calling his phone over and over from my car, insisting that we spend one last night together, he wouldn't let me back inside his place. I still can't believe that. He owed it to me to at least hold me one more time. I even told him that, and he was still a stubborn jacka** about it."
The_Law_of_Pizza
Why can't people just go to therapy?
Find yourself in trouble.
That's where you're heading.
Not Loyal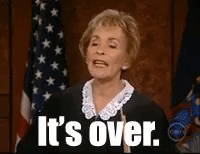 Its Over GIF
Giphy
"It was long distance, I avoided all girls as she said, stayed loyal, yet one day I felt she was down, asked what's worrying you? She told me she kissed her BFF and cheated on me, a day later she ended it."
lunar_pilot
Try
"I didn't try hard enough because I couldn't handle the pressure and stress of raising 4 children all under 9 years old, a full-time job, a part-time job, all household maintenance and upkeep, and an alcoholic partner who contributed nothing to the family or the household and drank his entire paycheck every week."
Feral_Attitude
Nothing Happened
"For some reason, he didn't like that I was cuddling with my best friend on the couch. He got it into his head that I was cheating on him (or close to doing it) and decided to end the relationship. Nothing ever happened with my friend, nor did I want it to. The fact that I immediately moved with him to another country was just a coincidence."
Tiny-Device-1127
10 Years Later
"My ex (34 F) after our ten-year marriage ended: 'He was a lovely partner, most of the time. But, his depression got a hold and he just quit enjoying anything at all, including time with me. He hated himself. I couldn't put myself through it anymore'...
"Thankfully, I've (34 M) done a ton of work and found a sense of peace, and I finally love myself. It's been a couple of years now, so, the hurt has (mostly) worn off. We have to co-parent anyway, but, I've found a new friend in my ex. She really did always care about me, even if we struggled to communicate this to each other, while we were together."
nickatnite511
Sins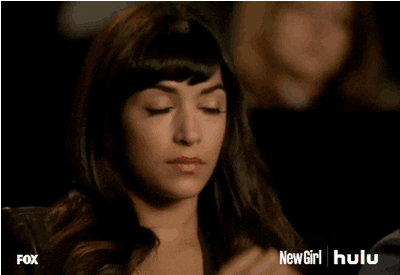 New Girl Facepalm GIF by HULU
Giphy
"Apparently being committed to one person while dating is obsessive and to care about them even a little bit after the fact is an unforgivable sin."
TooYoungToBeThisOld1
Dating will be the death of everyone.
And apparently, so will love.
Reddit user Quintowne asked: 'What do you regret telling your ex?'
Romance isn't easy and, sometimes, leads to regret.
A lot of times, those regrets are about something you said to or told your ex.
Sometimes, it's regret about the relationship altogether. Other times, it's regretting saying something that led to a breakup. And others it's regretting saying something when you should've just said nothing and left.
Whatever the case, we all have those regrets. Redditors certainly do, and they are ready to share what they regret saying to their ex.
It all started when Redditor Quintowne asked:
"What do you regret telling your ex?"
Cheater, Cheater
"Saying anything after finding out he cheated. Shoulda just left silently tbh"
– tornteddie
"I wish I had done this, too. Looking back, it would have been not only more satisfying but also reduced the trauma in general."
"Well over it now, but man, I wish I had just disappeared."
– eeEmmerich
"I found out my ex was cheating 4 hours into a 5 hour drive to a theme park when she gave me her phone to text her mum back."
She threatened to leave me there unless I got back with her so I wish I just hadn't said anything until we got home."
She still denied it despite overwhelming evidence and blamed me for all of it."
I literally showed her a text of her say to him that "thanks for letting me take you to the Xmas party as my boyfriend..." Her response to me was basically "lalalalalalala" every time I tried to talk or that I was taking it out of context."
This was a party she had said a ton of times that you weren't allowed to take a partner with you."
It was the most awkward day of my life, and once she had gotten over the part where she wanted to leave me there, she kept me there until 10pm until I said I would take her back after falsely "accusing her.""
"We only left because security in the car park said they would tow her car if she didn't leave. Then we drove 5 hours back with work the next day so I only had an hour or two sleep."
"I dumped her a** once I got it in a text that she admitted it and somehow her friends and family still took her side saying she wouldn't ever do that."
"She then stalked me for 2 years."
"Yeah my first relationship was a wild ride for years."
"I really wish I had just ghosted her and left without explanation."
– Interesting_Tone6532
Money For Nothing
"The combination to my wall safe. She took about $40,000 in gold and silver."
"Then I had to take her back and get her to trust me before she gave it back (which was a little over 3 more months). Then I had to dump her again. And then she broke all the windows in my house. But she got arrested since it was on camera. She spent 12 days in jail and had to do 100 hours of community service. As soon as it was done, she tried to set me house on fire. She ended up in jail for 3 years for attempted arson. And last I heard, she met a guy, got dumped, and tried to burn down the bar he owned. She's in prison now. Not sure how long. Don't care. I moved out of state. Hope she doesn't find me."
– Myzyri
Did You Know...?
"Opening up about anything. Turns out whenever I said anything to her, she would spread it to her friends and other lover."
– Goose_Gamer_26
"Mine as well, terrible people."
– AcanthocephalaAny78
Oof!
""Sure we can get a joint bank account.""
– Reddit
"Man I don't even have a joint bank account with my wife :-D haha. That's levels of crazy trust."
– Paratwa
Speak Now
""I do.""
– Hemenucha
"I regret asking "will you marry me?" more."
– MohawkElGato
""We both made mistakes", she said when she left me."
""We did. You, lied and cheated on me. I, married you.""
– daniu
Dumb Love
""I forgive you" (after the first time she cheated). - It was dumb, dumb, dumb - just f**king stupid - as in I should not be allowed out of the house without adult supervision stupid. Did I mention it was dumb? And that I was a f**king idiot?"
– Deleted User
"Lmao it's okay. Love makes us dumb, blind and basically incapable of functioning. We learn tho :)"
– the_ocean_in_a_drop
What's In A Name?
"My name."
"I wish I'd never met him."
– stardust591
Ouch!
"She told me that I was angry."
"I told her that I stopped being angry months before."
"She asked if I wasn't angry, what was I?"
"I told her that I was bored."
"We'd been separated for 6 months at that point and I was waiting for her to deal with some of her issues so we could actually move towards divorce. A year later nothing has changed and I'm still bored, but recognise that it wasn't a helpful thing to say."
– inactiveuser247
"The opposite of love isnt hate, its apathy."
– Trapped_Mechanic
A Heavy Loss
""I'll store my sh*t here for now and will pick it up later.""
"...crazy ex sells my pristine childhood collection of consoles/videogames and a bunch of sh*t after we breakup."
– loztriforce
"Old games and consoles!? And they were pristine!? Dude, you gotta sell her organs at that point."
– Goose_Gamer_26
Went On For Too Long
"I have a pretty weird one."
"I dated someone from out of country until COVID. But the thing is - we didn't really break up. She just tried to lure me to move to where she was.. during a pandemic... when I was newly unemployed.. and without health insurance in the US. Even with that, I said I would - and then I just didn't hear from her for months."
"I finally get an email response in mid summer indicating that she loved me and misses me, and her life is miserable and that she left Colorado for NC. I respond back. Crickets afterwards."
"We were "reddit friends", meaning we followed one another back then. A post comes up that November 2020 asking a mail related question, because her and her SO moved in together and were not getting mail for several weeks."
"My mistake was that I reached out to her and I told her exactly what I thought about what she did. That it wasn't wrong to break up with me, but it was wrong to not break up with me, keep me hanging, and then not tell me that she really just met someone else."
"What followed after that was several months of shoddy communication. She completely tried to gaslight me. But in actuality - she was creating a fake life story to cover up the fact that she basically just left me for someone else. In the end, she said some pretty nasty things to me, I said some pretty nasty things to her, and we haven't spoken since. But I could've avoided several months of emotional discomfort if I just let it be."
"She's now married to the guy she swore was just a figment of my imagination."
"If someone is going to lie to you like that, gaslight you, throw your feelings in the trash so callously - they don't deserve your time in any capacity."
– Fausto_Alarcon
I Can Hear You!
"That I am hard of hearing. The AH would use it to gaslight me by claiming I didn't hear him or his tone of voice accurately. His speaking voice was loud and he yelled a lot - I WISH I couldn't hear him."
– lawgirlamy
Talk about gaslighting!
Do you have any regrets to share? Let us know in the comments below.
There's a saying about needing to kiss a lot of frogs before finding Prince Charming. Most people date more than one person before settling on a life partner.
And even then it doesn't always work out.
Most of us have at least one breakup in our past. The reasons things don't work between people vary greatly.
But we all have our breaking point.
Reddit user pizzabagels1994 asked:
"What caused your last break up?"
Lack of Empathy
"I had just been diagnosed with Stage 4 metastatic cancer. All the attention I had been giving her I didn't have the energy to maintain while getting Chemo and avoiding Covid."
"My final straw. She yelled at me on the phone while I was in intensive care with pulmonary embolisms."
"Just that light bulb moment, and I was done."
"That was 3 years ago. All good now. I'm in remission, and thinking about dating again."
~ Owlflight317
Unhealthy
"I got into an argument with a crazy ex that was about 8 years older than me when I was 19 and we were screaming and chatting at each other and I remember she grabbed this vase that I had just bought her some flowers in and chucked it at my head and barely missed.
"It's hard to remember what kind of insanities I was yelling at her after that but she came around the corner with two brand new butcher knives from a knife set we had bought earlier that day and chased me around the house in circles."
"The house had bars on the windows and you had to have a key to open the front and back door it did not just have a manual lock."
"I ended up putting myself in the bathroom and holding the door as hard as I could and she actually stabbed one of the knives through the door."
"The whole knife did not come through the door only about two inches of it but that's plenty enough to still scare you."
"It was around 2010 and I had one of those prepaid phones in my pocket and I called her dad to come get her. He lived across the street."
"After her dad got her calmed down he took me on a ride to the duck pond at like 2 or 3:00 in the morning and was feeding the ducks old pizza and was just telling me that I needed to chill out and trying to give me some kind of a life lesson."
"He was probably pretty intoxicated himself but usually managed to hold himself together."
He really wasn't a great guy but came in during his daughter's mental crisis."
"The duck pond adventure started to end as the sun came up and I went and locked myself into the bathroom at the house and just went to sleep on the floor."
"I was going to get my things and get out that morning but she begged me to stay and at the time I thought that was what I really wanted."
"I think she kind of was mentally unwell at the time and I wasn't my best either."
"I did not call the cops on her and we reconciled for a time."
"Unfortunately I seem to have a pattern of not realizing I'm in a major mentally abusive situation due to growing up in one."
~ SnooCalculations8038
"Wife and I were attending couples therapy."
"The therapist said she was being literally abusive to me. My then-wife demanded a new therapist."
"Second therapist said she was being abusive to me. My then-wife filed for divorce.
"While my life right after was hell, it's come back around and I'm doing better than ever."
~ wjmacguffin
"My drinking, lies about drinking, and sh*tty finances because of drinking. 107 days sober today."
~ No_Step_4431
"Finally, someone who admits it was their fault. Me too brother."
"Past exes all was because of my drinking. Thankfully, I found someone who helped me quit."
"I'm 1yr 8m sober. We got this."
~ taizzle71
Infidelity
"She cheated."
"We had our home, our plans and were preparing to marry in about three months when we separated."
~ PGabrielSL
"Thank goodness you found out before getting married."
"I know it must really hurt and maybe even keep you from trying again with someone new but you really dodged a bullet."
~ krasavetsa
"Yep, my wife cheated and it's costing me about 100k between legal fees, buying out her equity in the house (which she paid none of), give her a chunk of my retirement and liquid cash."
"Honestly I think everyone should have a nasty infidelity clause in a pre-nup at this point."
"I can also look forward to sending her 70k in child support over the coming years. And I'm gonna take a wild guess that most of it won't be spent on the kid."
~ Throwawaysi1234
Something is Missing
"It took some time but we both realized that we weren't giving each other what we needed."
~ 2ByteTheDecker
"Same! He saw it first so he was the one to leave me, but thank God he did, we were so incompatible!"
~ Obvious_Ari
"Leaving my last relationship was rough—it was my first ever relationship and lasted 7 years—but I was so relieved at the same time when I got dumped."
"It was a very healthy breakup on both sides, and we kept in touch on and off for just under a year afterwards until she began seeing someone else and I felt it would be best to leave it be out of respect for her new partner."
"We honestly just both grew up (got together when I just turned 18; both young) and eventually fell out of romantic love."
"I still hold her to the highest respect and will always have a place in my heart for her, but I was so glad when she bit the bullet and broke it off. I would've felt too guilty to do so; I owed her so much."
"We had a very tumultuous relationship for the first couple years—we were very much in love but I had a lot of unresolved mental health issues, had a nervous breakdown, etc..."
"I still hate what I put her through but hope I was able to make it up to her in the last couple years of the relationship."
"Anyways, I wish her the best. My life and mental well-being has gotten SO much better in the last few years of being single; in a way I owe that to her too."
~ knoxollo
"He wants to get his life together."
"We still love each other and he thinks he needs to do this on his own but I want to be here for him, I promised him when we first started dating I'd be here for him as much as I can."
"It just hurts because he thinks I'm not strong enough to still love him and be apart from him when I am. It's complicated."
~ coffincowgirl
Not enough time
"Her not having enough time for both grad school and a relationship."
"She did make the right choice though."
~ Formo1287
"Oof, yeah. Grad school is a real drain, emotionally."
"Like, you need the support of a partner while you go through it, but you don't really have anything to give back."
"It's an awful time."
~ Economy-Mission6933
"Just broke up with a girl halfway through a medical degree. I couldn't do it. I had been supporting her financially for 8 years and even another four I couldn't do. She also wanted me to cook, shop more than her."
"I started telling her I wanted her to contribute more towards the relationship. She grew distant but then really leaned on me when she needed financial and emotional support."
"She gets through her exams gets admitted to the doctorate and then cheats on me on holiday with a Swiss rocket scientist."
"He's now supporting her finanically in a long distance relationship. Feels like I dodged a bullet. Still 8 years is a long time."
~ nevaehenimatek
It's complicated seems to be the mantra of relationships in the 21st century.
Are we no longer as loyal or loving as we were in the past?
Or do we just have more options and an unwillingness to settle.
Whether or not we want to admit it, we'd like to believe in love lasting forever and happily-ever-afters.
But some couples are not destined to last forever.
And perhaps not surprisingly, there are some tell-tale signs that a couple is doomed to fail.
Redditor ADTID asked:
"What screams 'we are not going to last long' for couples?"
An Accidental... Engagement?
"A recent personal experience I witnessed."
"The entire immediate family of one side of a wedding said it was a bad idea and less than a month into the marriage one of them stayed at their mom's house for the night because they were fighting."
"Also, they got engaged as a result of a failed breakup attempt..."
- UNCLETROUBLE24
"I had a friend that did this. He kept dumping her and the last time, she just told him she had enough."
"The next day, he came back, begging for her and swearing that he loved her more than anything in the world."
"And she told him to prove it."
"So he proposed. She didn't know what to do, so she said yes and it went downhill from there."
- minilibrarian
An Incompatible Future
"If they have strongly conflicted plans for their future. Either means they'll break up eventually or one or both of them will end up in an unhappy compromise."
- slinkocat
"Do not get married if one of you wants kids and the other doesn't. It is a whole mess."
"I have an aunt and uncle who I love dearly. He wanted kids badly and she did not. They almost divorced over it, but eventually worked through it. Traveled the world, had beautiful properties, the whole nine yards."
"Now she is in her 60s, and every time she drinks, she talks about how she should have had kids, and my uncle gets this look on his face that is difficult to describe, but it's not good."
- sanslumiere
On Again, Off Again
"Breaking up every few minutes and then back together again."
- Substantial_Pen_4445
"Especially in the first couple of months."
- SlapHappyDude
Obviously Controlling
"When the dynamic is super obvious to outsiders early on, that's a bad sign."
"Whatever is happening on the outside is always worse on the inside."
"I know a couple where the woman will just berate her man publicly. She'll talk to him like he's an actual child. She tells him how much he's allowed to do certain things, but twists it so it doesn't look as bad. It's as if she genuinely thinks he's mentally disabled or something, except she only does it when she's being controlling."
"For example, she hates when he plays video games. She thinks it's immature and a waste of time that could be spent hanging out with her or being productive. She thinks it's embarrassing that he plays video games."
"So he has to sneak around to play video games at other people's houses so that he can play it off as if it's the other person's fault that he was playing. Like, 'Oh, Mike wanted to play, and I just couldn't say no at his house.'"
"Now, I have seen this couple having a semi-private fight. They're very loud and literally go one room away from their guests to have fights."
"This woman will berate the way he talks during fights and literally mock him to his face in a baby voice like, 'Nanana, I'm a grown man and I still play video games,' instead of actually making real commentary on the argument. This breaks his spirit and he ends up just exhausting during the fight and succumbing to whatever she wants. And the things she wants are super inconsistent, so he can't win there, either."
"The public thinks she doesn't like video games and looks down on him for it. But privately she's completely broken this guy's spirit and he can't escape the cycle due to constant emotional exhaustion."
"And that's not even TRUE privacy. That's when I'm in another room. God only knows how bad it is when they're completely alone together. I hear some of it because this guy has come to my house when she kicks him out for the night, and he vents to me (while we play hours of video games of course, lol (laughing out loud))."
"This is shockingly common. I know, like, eight people who have at one point been in a relationship like this. Whatever abusive behavior is seen publicly is always ALWAYS worse behind closed doors."
"I've told him blatantly that he should leave her."
"He always says things along the lines of, 'You're right,' but then ends up back with her within a few days."
"They've been together for so long, I think it's a sunk-cost situation for him."
"I am doing everything I can by being a place he can crash for the night and voicing my opinions. We've tried to talk to the woman before, too, but that ends up just making the guy's life harder."
"Anyone who's reading this and thinks it sounds familiar, if one or two friends say your SO (significant other) sucks, maybe it's a fluke. If ALL your friends say they suck, or they think you might be in an abusive relationship, consider how you can't see it as clearly through your rose-tinted glasses."
- MomLuvsDreamAnalysis
The Fatal Attempts to Fix
"When one person wants to 'fix' the other. If your relationship is a repair project, you didn't fall in love with who they are. You fell in love with what you want them to be."
- jiff1912
Walking on Eggshells
"'Walking on eggshells' around your partner in terms of what you can and can't say. if you feel you can't disagree with your partner and/or voice your opinion without it turning into an argument."
- shelby75R
"That can be 'not going to last' or 'lasts several years too long.'"
- VanFailin
An Audience for Their Arguments
"The way they speak to each other when they're not alone."
"I noticed this after my divorce and I started dating again, because you speak to these new people with a lot of respect and kindness. Then we'd get around married couples and they'd say awful things to each other in nasty snappy tones, and it was jarring."
"Fast forward ten years and all those couples I noticed doing that are divorced now."
- SnoBunny1982
"When both make the atmosphere so uncomfortable when you are in their house."
- Big-Nerve-9574
Wedding Day Etiquette
"When he smashes her face in the cake at the wedding and she hates it."
- A_wild_Mel_appears
"I did the manly thing and asked my wife. She said no, she was spending hours doing makeup and didn't want to ruin it. So instead I gave her a tiny forkful to eat and it was great."
- MoobyTheGoldenSock
Very Public Relationships
"My cousin emptied out her bank account, her ex-husband's bank account, and borrowed from their relatives to fund a $25k wedding."
"They broke up about a year later. They were together for over 10 years before this."
"They also posted pictures the morning after while in bed still... It was just another sign they're insecure about their relationship, over posting about how great it is all the time."
- StainedBrain1997
"A childhood friend posts five or six photos of her and her husband every day. The lighting is always magazine perfect, there is good composition and depth of field. It must take an hour of every day."
"I just want to be like, 'Girl, are you okay?'"
- PreferredSelection
Lack of Communication
"Lack of communication."
"Discussing every disagreement means screaming over each other, exploding, shutting off communications, and/or running out of the room."
"So they won't be able to resolve anything in a constructive manner."
- Bebe_Bleau
Arguing Too Much, or Too Little
"If all disagreements end in arguments."
"My partner and I disagree about a lot of stuff. But we can talk, discuss, and even sometimes agree with the other person's side."
"It'd be weird if you saw eye to eye on 100% of stuff too."
- jayhitter
Open Marriage Solutions
"When they think opening their marriage will fix their problems."
- randomname196
"My wife and I had two different pairs of married friends who brought in 'a third' to spice up their marriage. We now have four separate friends who we can't hang out with together."
- DigitalZiggurat
Apathetic Reactions
"I was at a party one time, and there was a marriage counselor there that had been working for 20-something years in couples counseling."
"I asked her what the number one sign was that the couple wasn't going to make it."
"Without hesitating, she said, 'If one person shows contempt for the other's feelings, it's over!'"
- Marauder
"This is the answer, well, one of them. John Gottman calls contempt, defensiveness, being critical, and stonewalling the 'Four Horsemen of Relationships.'"
"In other words, they are the signs that things are deeply not okay between the two people involved."
"Looking at past relationships, contempt is the big one. Once that entered the picture from either side, it was all downhill from there."
- ifnotmewh0
Adding a Child to the Mix
"Having a kid to 'fix' their relationship."
- ThingsOfThatNaychah
"Being a kid with divorced parents is bad."
"But being a kid with parents that should be divorced but aren't is way worse."
- AvergeMortisEnjoyer
An Undeniable List
"In my experience:"
"1. Contempt / mockery."
"2. Lack of communication / respect / empathy for the other person."
"3. Glue babies."
"4. Having a wedding as opposed to making a marriage."
"With the exception of children, consistently and habitually prioritizing others over their SO (significant other)."
"Then there are the things that for me are default dealbreakers: any kind of abuse, cheating, financial dishonesty, violence, gaslighting. This criteria also applies to their treatment of my children where applicable."
- PugWitch
There are always going to be relationships that aren't going to work out, but there are some that are literally doomed to fail, and that latter group is pretty obviously on the path to ending to everyone outside of the relationship long before the actual couple is even aware of it.
The people you love can hurt you the most.
When a relationship is on the rocks due to an incompatibility awareness or an unfaithful lover, it can feel like all hope is lost.
But there are worse things to come when the inevitable breakup happens.

Ending a relationship is bad enough as it is, but the words said in the heat of the moment can be like twisting the knife after being stabbed in the heart.
Strangers online revisited their dating history to share their lowest point in a relationship after Redditor thedamned234 asked:

"What is the worst thing your EX said during the breakup?"
These Redditors were kicked while they were down.
​There are Options
"I can have any guy in this room, why would I want to be with you."
– wyoflyboy68
"No, you can f'k every guy in this room. It's different."
– PinceTancredi

Dispensible
"After I financially supported her for three years, I paid the travel expenses for American Idol auditions and one America's Got Talent audition. After I nursed her through her recovery after gastric bypass surgery, she said this,"
"You are worthless and I don't have time for you anymore."
– Elle12881
Actions Hurt The Most

"Abusive relationship for 3 years. Finally had enough and broke up with her after taking her to dinner. She got hostile (again) and I literally f'king ran out the restaurant. The worst was her screaming my name while driving in circles around the casino parking lot, honking the horn. She was not sad. She was angry as f'k."
– chaoticneutraldood

Trust issues were at the heart of these problematic relationships.
Hurting Before Getting Hurt
"Justifying her cheating because she thought I was cheating on her."
"I wasn't."
– TopTurtleWorld
"My girlfriend has been accusing me of cheating the last few months. I've been depressed and kind of distant, but I still only want her. My greatest fear in life is this. I don't know what that says about my relationship and self-esteem but here we are."
– VANY11A

Just Someone She Lived With

"My last ex left me for the person she was cheating on me with, after 3 years together. When she came to get the last of her stuff, she would only talk about how she was worried she'd screwed up things with her new partner, cause he didn't know she was with me at the time. She'd lied to him and just said I was someone she lived with."
"She wasn't even sorry about what she'd done to me, just that it was causing problems with the person she actually cared about. Been hard to feel good about myself since then."
– Cheesus333

These words sting the most.
Oof!
"I wish we never met."
– Skyx10
"I usually get something similar from enemies and my brother"
– thedamned234

Undesireable
"My 2nd two year relationship, 'I feel disgusted when I touch you' that ate at me for a while. Much healthier and happy spot now."
– khadmon
By The Way
"Well, it is better than 'I'm breaking up with you because Im getting married tomorrow, please leave or I'll file a restraining order.' After 5 years in a relationship."
– sam-sung
Father Figure
"You'll never be a great father (before I even had children)."
"No reason why she should have said that except I held off having children with her because she was a heavy smoker and lied about quitting. I am now a father of two in a happy marriage of 9+ years. My kids tell me they love me every night and I spend almost all my money on them making memories, not stuff."
– cubsfanrva79

Consolation Prize
"After 5 and a half years: 'I was just afraid I would end up alone, so I settled for you.' Immediately after the break up she had a new boyfriend."
– kokosnoot32
​Roommates With Benefits
"6 years and she used the same line on me as she did with the guy before me."
"We were just roommates who f'ked for the last 6 months"
"I'd bought us our firat house 3 months before."
"Over a year later and I'm still broken mess."
– accused_throwaway22
There's no way to soften the blow when it's time to breakup with someone–the worst of which happens when it's a unilateral decision.
Although I give compassion points for those who are not hostile during breakups, it doesn't help when they say, "It's not you it's me."
Like, that makes things so much better.
What do you think is the gentlest and honest way to breakup with someone?