Anyone who has experienced a kidney stone will know just how painful and horrible the passing process can be.
Not to mention, going to the hospital in those circumstances (or any, really) is never on anyone's list of to-do's.
Anna Kendrick recently had to experience just this.
The actress recently experienced her first kidney stone while in Atlanta.
She described the experience as:
"when [she] was at [her] most vulnerable and terrified."
However, despite the fear and discomfort she experienced, she made sure to thank the numerous medical staff who helped her through the tough time.
In a series of Tweets mid-day yesterday, the Pitch Perfect actress recognized the doctors and nurses she met by name.
So, I need to give a shout out to the Atlanta doctors and nurses who helped me through my first experience with kid… https://t.co/XmMiBlxo4N

— Anna Kendrick (@Anna Kendrick)1549044042.0
…the young woman whose name started with "L"?? I can't remember… in fairness, you were one of the people giving me… https://t.co/IWXCnkIjBP

— Anna Kendrick (@Anna Kendrick)1549044118.0
I was worried that my pain would turn out to be "nothing serious" or something that I should have been able to figh… https://t.co/NU45NSb2MO

— Anna Kendrick (@Anna Kendrick)1549044190.0
Kendrick named the personnel who particularly struck her during her hospital stay.
She also shared that when she was getting the "heavy shit right before [she] went under", she joked:
"If I die, clear my search history."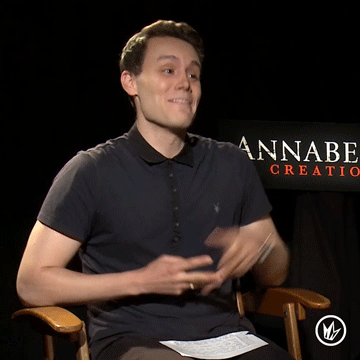 GIPHY
Last, Anna explained that she was afraid that her pain wasn't actually anything at all and that she was overreacting, but that the women she named put her at ease during the anxiety-ridden time.
People are in awe of the fact that the movie star took the time to not only thank her doctors and nurses, but that she remembered their names.
This is why we love you Anna! ❤️ Wishing you a speedy recovery https://t.co/D6I3vCtPlE

— Jennifer Long (@Jennifer Long)1549053330.0
@AnnaKendrick47 Awww, thank you for thanking your nurses. We deal with a lot of negativity and just a "thank you" r… https://t.co/kQl9lnS1CF

— Chasie Shoffit (@Chasie Shoffit)1549064587.0
@AnnaKendrick47 Good on ya!! For recognizing the wonderful nurses who cared for you—many of whom don't always get c… https://t.co/OXNRiRpMrl

— Jan Ennis (@Jan Ennis)1549056429.0
@people Those of us working in healthcare don't hear thank your very often. It was nice of her to acknowledge the nurses and doctors.

— TinaBW (@TinaBW)1549062685.0
Anna Kendrick. One of the good ones. https://t.co/HonAibstaC

— 🌱Cami Ryan, PhD🌱 (@🌱Cami Ryan, PhD🌱)1549056904.0
@AnnaKendrick47 And this is why we love you, Anna, because you aren't too proud to thank people for what they do fo… https://t.co/88faI2SQv7

— Courtney Birkbeck (@Courtney Birkbeck)1549051723.0
Others are sending the actress wishes of a speedy recovery.
@AnnaKendrick47 I've heard from women that a kidney stone hurts at least as badly as labor pains. So congrats on d… https://t.co/yG5vV3thum

— realEDdork (@realEDdork)1549056043.0
@AnnaKendrick47 Hope you're feeling better! In your defense...im pretty sure we would all want our search histories… https://t.co/1Lk2SD5jhB

— Jamie (@Jamie)1549044274.0
@AnnaKendrick47 oh my gosh poor baby ❤️ i hope you are okay, sending my love 😘🥰

— sam (@sam)1549046082.0
@AnnaKendrick47 Kidney stones are evil and terrifying! So painful. Hope you're feeling better!

— 💥💫Kristen Carter💫💥 (@💥💫Kristen Carter💫💥)1549065585.0
Be sure to thank your doctors, and especially your nurses, for all of their hard work and dedication.
Keep reading...
Show less