Sometimes when people speak, they leave you stunned.
You have to wonder what is running through people's minds.
Compliments are lovely until they sound like a reason for a restraining order.

Redditor dannydevitocuddles wanted to hear about the things people have said to others, thinking they were trying to make a person feel good, but just left bewilderment. So they asked:
"What's the weirdest compliment you've ever received?"
I lead with simple honesty when complimenting. Be me...
Umm...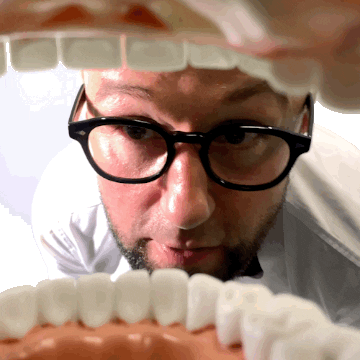 Dentist GIF by girardent
Giphy
"Your oral cavity is wonderful to work with! So spacious! - my dentist."
Fessir
Head Beauty
"Was told I have a beautiful brain while doing a paid MRI study."
Dylan619xf
"I guess seeing the brain is just really cool for that person. Maybe it was the fact that he was seeing a real life active brain and the person using it, when usually any other picture of a brain is from an unloved textbook. It's crazy to think that our whole world is stored in like five pounds of sentient flesh."
Piggus_Porkus_
From Behind
"My girlfriend in college once said that she wished she had legs like me."
HersheyTheBrownBear
"One of my daughters's classmates saw me walking into school. When he found out I was her mum he said to her, 'Man, your mum looks like she could snap someone in half with those legs!' Thank you, leg press machine!"
OneArchedEyebrow
Readers...
"You look like you read books for fun."
Thehoobywotzit
"Better than my friends husband saying to me 'I didn't know you could read' Lmfaoooo dude was such a jerk to me. I stopped talking to them. The really great thing is I remember before he said that to me he told us he doesn't like to read because it hurts his head… Lol."
Stoneybaloney111
And my Nose?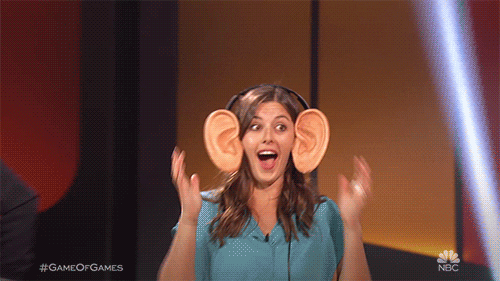 listen i can't hear you GIF by NBC
Giphy
"You have a cool left ear"
"All i could think was 'well wtf is wrong with the right one?' Lol."
bigkeef69
Are you writing these down? Just to make sure they're NEVER used again!!
Ok Hannibal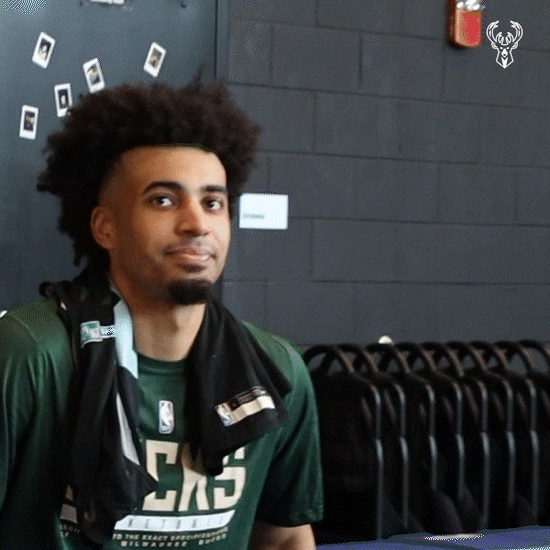 Nba Playoffs GIF by Milwaukee Bucks
Giphy
"Optometrist told me my eyes were physically perfectly healthy and they'd make perfect specimens."
onlyeverthus23
I can Run
"You are surprisingly nimble for a fat guy."
bigdaddy151025
"I've been chubby for years but when I was younger I was in gymnastics. Early high school I went to a friend's house for a little get together grill party thing. Some of the kids were dancing and tumbling and whatnot in the huge lawn they had. I proceeded to do a long a** string of cartwheels as I could still do it even as chubby as I had gotten. My friends were stunned. It was great xD."
Havik989
Sound Off
"I have a perennial baby face and am a pretty quiet/shy individual but have a deep voice. Someone in one of my classes held the door so I said thanks. The girl holding the door did a double take and shouted 'WAIT THATS WHAT YOU SOUND LIKE???' And honestly that'll stick with me for the rest of my life."
SchuyWalker
Look Away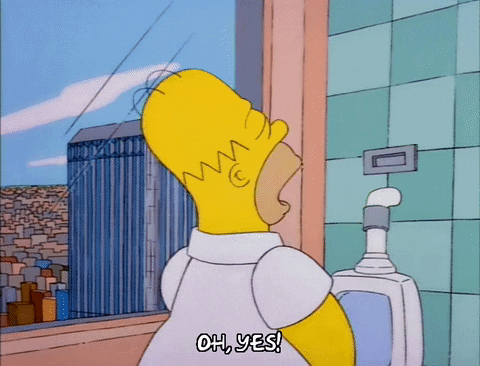 peeing feels so good GIF
Giphy
"Nice stream bro, while I was peeing in a bathroom at Chicago O'Hare."
CaptainChancla
People... y'all really need to think before you speak. Please. Oh my...
Want to "know" more?
Sign up for the Knowable newsletter here.
Never miss another big, odd, funny or heartbreaking moment again.
Keep reading...
Show less