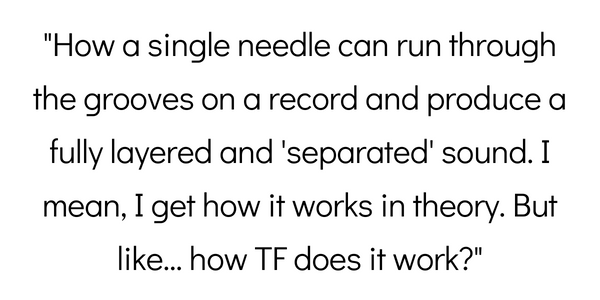 Life is a mystery full of mysteries.
Some we'll finally get, some will stay a conundrum forever.
Sometimes no matter how much we study or agonize over a piece of information, it just doesn't click.
But that's okay, we're all here to commiserate.
Redditor Dangerous_Mobile9188 wanted to discuss what aspects of life still leave confusion.
"What do you genuinely not understand?"
Life is full of quandaries that I give up on trying to figure out.
Everywhere?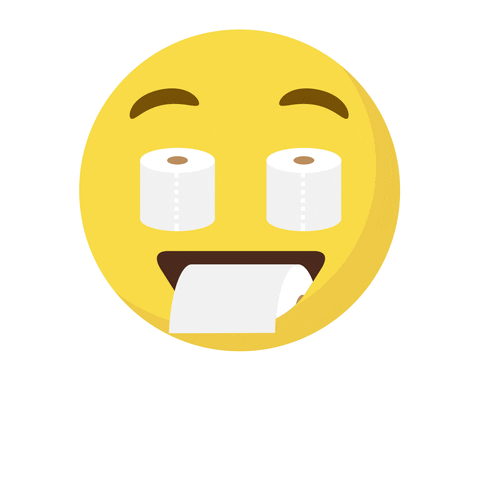 Emoji Corona GIF by Ballcom
Giphy
"Why people can't use a public restroom without literally pooping all over the freaking toilet."
Natural-School5690
Around the grooves...
"How a single needle can run through the grooves on a record and produce a fully layered and 'separated' sound. I mean, I get how it works in theory. But like... how TF does it work?"
LandofRy
"I know how it works, and I understand how it works, and I was gleefully trying to convey this knowledge to a friend when I realized that I am not able to explain how it works, which essentially means that I don't actually get how it works."
smelllikesmoke
Meow Team
"The thought process of a cat trying to jump on a shelf that is clearly filled with stuff and doesn't have space for it to land safely."
Mikrosarvinen
"The opposite, actually... how on earth does my cat jump on a shelf filled with stuff and somehow always land elegantly with all four paws between all the stuff without dropping a single thing? It surprises me every time."
WanderingArtichoke
"50% of cats have a 6th sense to avoid everything and 50% of cats are clumsy as hell. 100% of cats think they have the skill though."
KneeHumper
Clueless
"How consciousness works."
DarthDinDjarin
"I'm shocked no one has replied to this. Because yea. I haven't the slightest clue and i honestly don't think scientists know exactly how either. Such a complex system that turns into our thoughts and feelings, this is one of those things that REALLY made me appreciate the intricacies of our bodies."
r-Newbiedonthurtme
10/10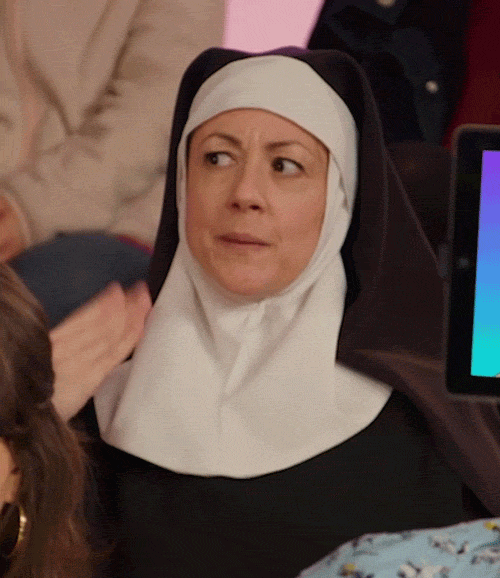 So Excited Reaction GIF by Originals
Giphy
"Every time my grandmother sees me, I seem to grow taller and more attractive."
JoeyMMuelle
I love grandmas. They understand everything.
S.O.S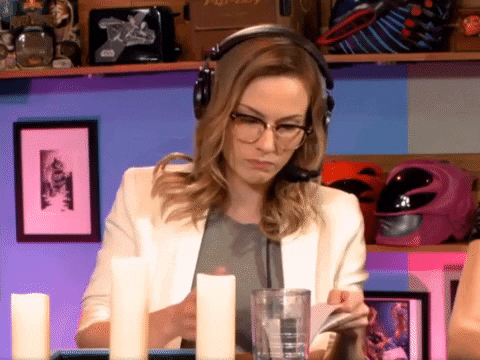 Role Playing Reaction GIF by Hyper RPG
Giphy
"How people can raise a functioning family at the age of 18 or 19? I can't even hold my own life together."
Radioactivocalypse
Staying Put
"Squatter rights! They confuse the hell outta me."
roomtempcoff33
"Right! So you're telling me, I can get evicted/foreclosed for missing some payments… but you can't get rid of squatters who declare a house theirs ? I should just become a squatter then haha."
violet-ack
"Squatting is basically the same. It's not that they just get to live there, but the landlord has to use the proper legal mechanism (eviction) to get rid of them. And sometimes, that can take quite some time."
banality_of_ervil
"Steps"
"How crypto mining works... like what exactly are these huge setups doing and why do GPUs matter so much? I've read several articles about it and I still don't get it."
Tripper-Harrison
"This is an oversimplification, but they're trying to solve a math problem. If they get the answer, they get rewarded with crypto. But the math problem is very very hard. There's no 'steps' to find the answer, it's just guess and check."
"So you need to make as many guesses as possible to see if one of your guesses is right. And it just so happens that GPUs are very good at making these guesses. So if 1 GPU can make let's say 22,000 guesses every second, then two GPUs can make 44,000 guesses every second. 10 GPUs can make 220,000 guesses every second, and so on."
PierogiMachine
I'm Lost
"The wave-particle duality."
FishySwede
"This is the one man. For me this is the biggest mystery. Look, I don't care how the universe came to be. I mean I do, but this is much crazier to me. HOW DOES REALITY REACT DIFFERENTLY BASED ON OBSERVATION ALONE I sear this haunts me at night. Do i even exist man."
yungbandido
"Long story short, observing something at the quantum level is not as benign as observing, say, a runner on a racetrack. In observing something so small, the mere act of doing so affects the behavior/outcome. Imagine having to knock the aforementioned runner over in order to know where they are on the track. That's more or less how it was explained to me."
BaronMusclethorpe
Magic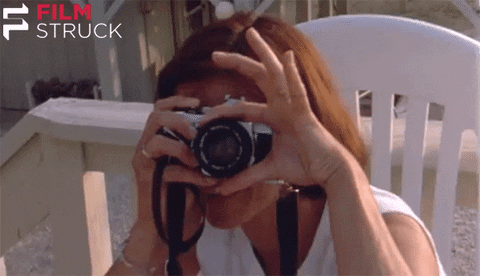 Ross Mcelwee Photography GIF by FilmStruck
Giphy
"Cameras, I've been explained and seen explanations 100 times. It's still magic to me."
Salty-Director538
Learning
"Willfull ignorance. Like, never in human history have we had the ability to find correct information so easily and so quickly. I love to Google things and research so I can learn new things every day."
"However, I occasionally encounter people who are proudly set in their incorrect thinking and don't care to learn the truth about whatever subject at hand. It blows my mind… like, why are you comfortable being wrong and not learning new things? I legitimately don't understand how someone doesn't want to learn and improve their knowledge."
I_Like_Thanksgiving
Everyone Sees Me
"The obsession with trying to become famous for so many people."
Tsujigiriforbeer
"Honestly i struggled with this and my music for a long time. I realized over time and I'm sure it is the same for others but I think it's just a human emotion to want to be adored and being famous can feel like an easy way of feeling constant admiration from others."
bitbbulldoggy
The Evil
"How have we not overthrown Ticketmaster?"
Moose-n-Skwerl
"We need to overthrow Live Nation, who owns Ticketmaster and many music festivals- including Astroworld. Live Nation is evil."
wehadbagels
"It's actually because they're funneling a lot of that money back to the artists but that way people hate live nation and not the artists."
yohannyong
The Machines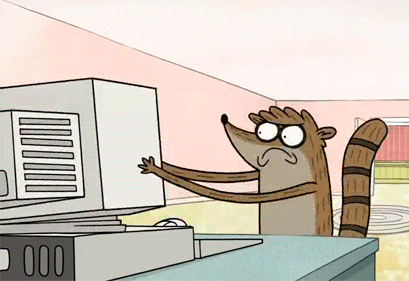 Giphy
"Computers. Electrical signals allow what amounts to a bunch of glorified rocks to have rudimentary thought. It drives me insane."
wafflesnores
Ok. Whatever.
"Why people get mad when you question someone at work. Like dude, I'm just verifying info to cover my a**, I'm not questioning your competency. I pull wire sometimes and we had a 3 hour drive and needed 1000 feet. They guy that loaded it didn't do the math to see exactly how much wire we needed and just guessed."
"It didn't look big enough and I asked him how he knew how much wire was on the spool. Dude got mad as hell, saying he knew what he was doing and that I was getting on his nerves. Ok whatever. Three hour drive later and guess what? 300!feet too short. Wasted basically 6 hours of driving and the entire day of work."
Cdchrono88
Pile On
"Where tire particles go. Millions of tires wear down but there's no giant pile of them somewhere. It HAS to be somewhere as a collective entity."
Locating_Subset9
"I read an article a long time ago that said we eat or ingest a credit card a year worth of plastic per person. A substantial amount of that plastic comes from micro plastics in our water and food chain. A lot of that plastic comes from tires. Here's an article I just found with a search but it's not the article I remember. It's just similar and equAlly as troubling."
"https://www.theguardian.com/environment/2020/jul/14/car-tyres-are-major-source-of-ocean-microplastics-study"
seanayates2
Opening Doors
"Master keys... especially for like schools and dorms. How do they open all the doors, but not every key works???!!"
Abject-Action43
"I was an RA in a dorm that had about 400 guys and girls in it. There were only 7 different keys issued to students. If they knew they could walk down the hall put their key in and open 1 in 7 doors, guys floor, girls floor, it didn't matter."
just4funloving
"The locks have several configurations for the pins to unlock the tumbler. the key specific to the door and the master key. Master keys are just keys that unlock many doors!"
IceFire909
The Miserable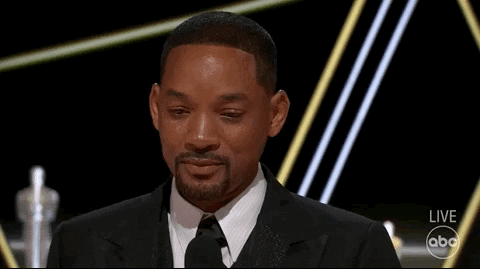 Will Smith Smh GIF by The Academy Awards
Giphy
"Narcissists. They will never admit to any wrongdoing, constantly believe the world revolves around themselves, and the butterfly effects are that everybody else's lives become miserable."
the_spiritual_eye
Maybe there are just somethings we're not meant to understand.
Keep reading...
Show less
Beauty is in the eye of the beholder, which basically means when it comes to someone's looks, everyone has their specific tastes and opinions.
And while everyone is entitled to the certain aesthetics that turn them on, there are some beauty standards that some people generally can't get on board with.
Curious to explore what those might entail, One Redditor asked:

"What don't you find attractive that society says you should?"
If it makes them confident about their appearances, people should have the right to enhance their look in any fashion.
But some observers prefer the look of natural, physical blessings you're born with.
Luscious Lips
"Based on what I've seen in Miami... lip injections...apparently."
"Looks horrendous... and yes, we can tell."
– ImBecomingMyFather
A Specific Sensation
"I don't like the look or feel of injected lips…I just recently kissed a girl with them and it felt like I was kissing jello 😑"
– TallestSiren
Being Full Of It
"Lip and cheek fillers. Please stop making us think we need these things, especially really young people who's thin lips suit their face perfectly."
– AngelicWooGirl

Fabulous Gnashers
"Super white, super fake veneers teeth."
– machoseatingnachos
Pulling Up The Rear
"And those huge a** butt fillers where it looks like you have 100 pounds of potatoes tied to your waist."
– PolyGlamourousParsec

Dramatically Defined

"Jaw lines so sharp that they make their heads look like a yassified Minecraft Steve."
– YeahSheIsALesbian

These examples don't involve procedures. But they do elicit "tsk tsk" responses.
"Brand culture. People spend way too much in the name of brands."
– Naik0n_

Voluntary Marketing
"Fashion items with the designer logo THIS BIG all over it. Cringe."
– wiredandtired1980

Body Baking
"Artificial tanning."
– little_thing28

Find Your Boundary
"As someone who works at a tanning salon, yes. It's very easy for people to over do it. That's why I normally don't recommend anything with a high intensity bronzer. We wanna make you look sun kissed, not sun f'ked."
– Catbuds123

Let's take a look at behaviors that are considered turn-offs.
Wild Fandom
"The obsession of famous people. Sure I enjoy art and athleticism in most forms but to be obsessed over someone who isn't even physically in your life is wild to me."
– 99bonanas
Pompous Punks
"A cocky attitude, I'd rather a genuine person who's awkward any day. At least you know they're trying to communicate rather than show off."
– TheTastySpoonicorn

Practically Begging For "Likes"
"The whole instagram thing in general. I do care about looks with a partner, but I care about every day looks, not making hair and makeup a personality replacement."
– gsfgf
Going For That Artificial Look
"Phone camera apps use so much processing AND THEN ON TOP OF THAT there's instagram filters and stuff like that. It makes everyone look weird and unnatural."
"I remember having to dig deep into the settings on my samsung phone to disable that crap because the selfies looked weird."
– Kyanche
Ditching The Natural look
"Filters on pics. They are getting so bad that they don't even look like they have real skin, more like mannequin skin. I'm a single guy in my 40's and looking for women in the same age range. I get turned off when I see a filtered pic of them. Like, you're older, don't hide it just to disappoint us later, have the confidence to show your true, non digitally altered self!"
– thefox47545
Desperate To Please
"I think it's more about genuine versus tryhard. A try hard cocky person is insufferable, but a tryhard cringe nerd also just makes you wish he'd stop talking."
– izactuallydolan

Bye, Felicia
"Fame. F'k that noise."
– SirPiffingsthwaite

The thing is, no one should be able to dictate to people what is or isn't "attractive."
If it makes you feel sexy, get those body enhancements and wear those designer logos proudly.
Those aesthetics may not appeal to everyone, but you doing you will get you noticed by someone who appreciates your confidence.
Keep reading...
Show less
Family members may think they know everything about you. But nothing could be further from the truth.
Parents especially have an idea of who you are based on their observations of watching you grow up
But just because blood is thicker than water, it doesn't mean they can easily relate to you.

Curious to explore family relationships, Redditor Belle_Artist_Jade asked:

"People of reddit, what is one thing your family will never understand about you?"
Being anti-social with family doesn't necessarily mean there's resentment.
Personal Space
"My desire to be left alone, I love solitude."
– Jimmy_Graphite

Setting Boundaries
"That having boundaries doesn't mean I don't care or love you. They are there for a reason because of how I was treated growing up, but I still want you in my life despite everything. Boundaries are not walls, they are bridges for you to maintain a relationship with me in a way that allows us to respect each other."
– theoriginalsmore

Not Trustworthy
"This is my parents but they assume I'm private and never tell anybody what's going on in my life. Nope, I just figured out around 30 that I can't trust either of you enough to confide in you. One of you is judgy and wants to advise on 'fixing' any problem I mention, no matter how small or unrelated to me, and the other files tidbits away to use against me in arguments in the future. So yeah, it's just you two."
– overcompliKate

Here's A Thought
"I don't know who said this but it's on the wall at my therapist's office: 'Boundaries are the distance at which I can love you and myself simultaneously.'"
– TreeOfLight
These Redditors don't have an identity crisis. They just happen to be more comfortable around friends.
Different Personality
"That I'm not always as quiet and boring as I am when I'm around them. It's just that they're so judgy and hateful of everyone and it makes me uncomfortable. So I don't behave the same around them as I do with my friends, etc."
– Anticyclonic_Comrade
Avoiding Conflict
"Same. I'm 17 and they complain that I don't talk to them anymore. I stopped talking to them because almost every time I do, they start a huge argument for no reason. So I basically just talk about what I have to talk to them about and in the most monotone voice I can."
– theacethree
Highly Suspicious Folks
"That I've literally never done anything that they've accused me of over the years. And now they don't understand why I don't like to be around them. Being the family scapegoat is a pain in the a**. It makes me sad."
– F'k_you_Reddit_Nazi

I'm Not Boring
"I so get you! My family has always been judgmental of my 'introvertedness' to the point that I'm anxious and can't be my normal self around them. This makes me boring in their eyes which makes them judge/lecture me more."
"It's a horrible cycle."
– Confused_Citron
"It Wasn't All Sunshine And Flowers"
"My mom doesn't understand why I'm so different than when I was a child. Why I don't smile so often anymore."
"Well, I stopped hiding my emotions. I don't know how to tell them that no, it wasn't all sunshine and flowers when I was young even if they loved me and raised me well."
"They f'ked up things, and it shaped me. Not always in a good way."
– Kanlhan

Just because they're your parents, it doesn't mean they're always right.
Learning By Example
"That the reason I have found success, both personal and financial, in life is because I watched them for years and do the exact opposite. Bad part is that they seem to reward and normalize bad decisions."
– gimme3strokes

The Successful Sibling
"It's so frustrating being the only sibling to pull themselves out of poverty when your parents are like that, because my parents simultaneously act like they know everything and override advice that I give my siblings, while also telling them to ask me because they haven't touched X in 2 decades.They take pride in the fact that I'm considered successful, but nobody learns from anything that I've done to pull themselves out - instead they spend every dollar that hits their account, burn bridges with their ego, and stay loyal to the wrong people."
– bumblingbirdy
The Passionate Traveler
"Not all of my family do, but some think it's very weird and a bad thing that I'm prioritizing travel and seeing the world while I'm young(ish). Left the US for the first time at 19, I'm 28 now and have been to 44 countries and 38 US states. I've worked my butt off, saved up, then travelled. Have done that 2 times now. Currently working hard again in preparation for my next trip."
"They all tell me to work now and travel when I'm retired. In the year before covid I backpacked asia, rode a motorcycle through 14 European countries, and lived out of a van in New Zealand. I don't think I'd enjoy those things as much when I'm 65!"
– dr_moonshot

Redditors with medical conditions talk about their frustrations.
Illness
"That I have young onset Parkinson's disease. They don't get that I can't write or balance things. Despite scans and specialists, they think I'm too young (36M). They keep telling me to breathe and it'll all be fixed."
– last_alchemyst

The Ringing
"Kinda depressing, but just how painful the ringing in my ears are."
– Gamma_Burst1298

​Sonic Assault
"That I don't always want to wear my hearing aids. It's exhausting to constantly hear sounds you normally never hear/understand."
– Ok-World-4822

Parents may think they got you pegged, when in fact, there's a lot they can learn about you.
And that depends on how much you want to open up to them and if they're subsequently willing to understand you on a deeper level.
This also makes me wonder–are there things about your family you just never understood? And are you willing to bridge that gap?

Want to "know" more?
Sign up for the Knowable newsletter here.

Never miss another big, odd, funny or heartbreaking moment again.
Keep reading...
Show less
The technology of the last 50 years is almost unrecognizable when compared with the technology of today.
To the point that today's children often just have no frame of reference for what things from our childhoods were like.
Whether it's older media formats, methods of communication, or the toys of yesteryear, things have certainly changed.
Redditor LastPoopOnTheLeft asked:

"Without revealing your age, what is something from your childhood that 'Kids These Days' wouldn't understand?"
Landline limitations
"Party lines."
- Consistent-Routine-2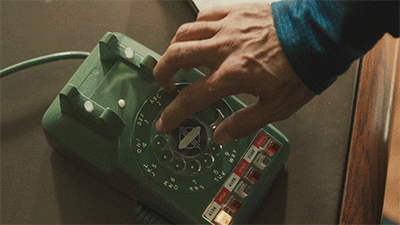 Giphy
"Not only did only 'rich people' have more than one phone or even just one with touchtone, most of us had a party line. It meant you and your neighbors had different phone numbers, but you all shared the same line."

"You could pick up the phone and listen to your neighbor's call. And if they were using the phone, you couldn't."
"If you had an emergency, you'd have to interrupt their call and ask them to hang up."
-LakotaGrl
Old School Music Piracy
"Recording music from the radio."
-AndNoc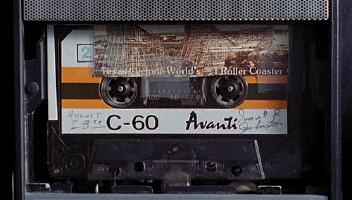 cassette tape GIF
Giphy
"Calling into the radio station to request your favorite song for your mixtape then waiting with your fingers over the record button to see if they play it."

-HazySnowDays
Who Was Going To Answer The Phone
"Calling a girl and her dad answers the phone. That sh*t was rough, kids."
-clydem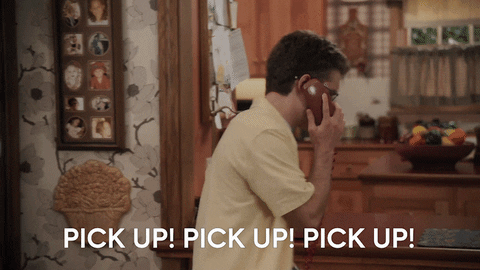 Giphy
"Calling a guy on the phone and his dad answers and they sound alike so you just start talking and then he cuts you off laughing and you realize you may have been a little too familiar and now he can probably guess you're banging his son on the regular."

-lolabythebay
TV Was A Lot Different
"I recently had to explain what 'changing the channel' meant to my small kid because he only knows streaming."
"We've already covered CDs, VCRs, and what it means to roll down a car window."
"It was a little rough (for me, not him). Edit: oh and we watched 'Turning Red' and I got to explain what a flip phone is."
-Proper-Emu1558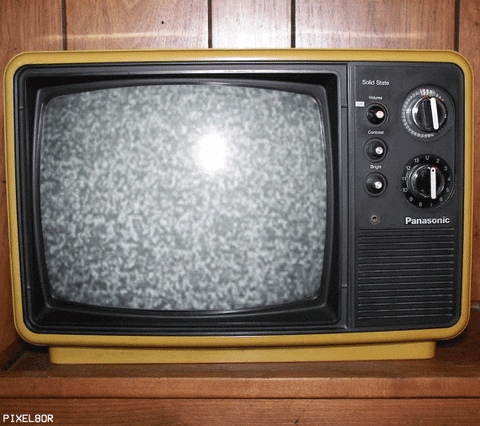 Giphy
"I was the youngest so I had to sit by the TV and hand turn the channels for my siblings. This was the 1980s."

-harlemhon
"It's not working, cuz it's not on Ch3"
-moridin82
Be Kind. Please Rewind
"Rewinding vhs or a cassette before returning."
-est1979
"Cassette tape rewind with a pencil ✏️ 😂"
-Sparkedmoon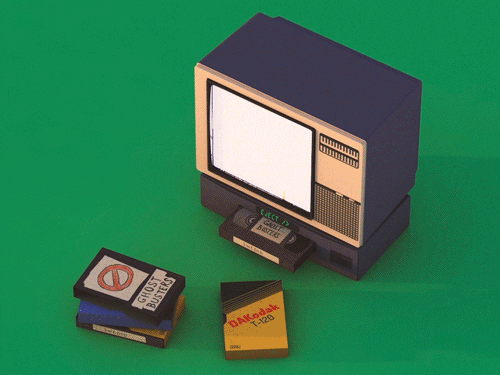 Giphy
"And those rewinders that looked like cars and were super fast."

-BussHateYear
"Lol I remember when we got our first DVD and DVD player, and my mom (bless her heart), was like 'how do you rewind it?' And my dad was like 'woman it's like a CD, you don't need to rewind!'"
-bcoftheimplication7
Chains Of Ignorance
"The things on Facebook that say repost this… they were called chain letters back in the day, and you got them in the mail."
-Plenty_Surprise2593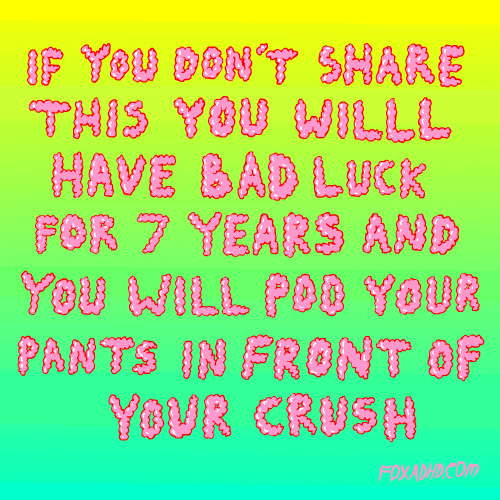 Giphy
"Chain letters! I'd forgotten all about those. 'Make ten copies and mail them within 10 days or evil will befall you…' Ha."
-BrnEydGyrl
No Saving It
"Playing the same level on a game over and over because there's no Saves"
-drevilishrjf
"Writing down codes after passing a level"
-Duochan_Maxwell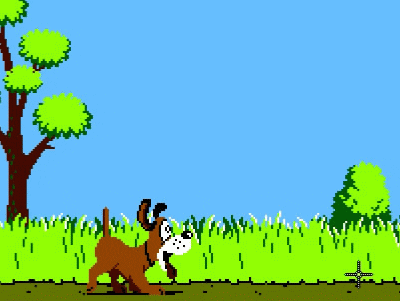 Giphy
"Got a PS1 and MGS1 (secondhand) for Christmas, little did i realise i need to buy a memory card to save my games. For months i got through the game by speedrunning it from the start to whatever level i last played."

"When i beat sniper wolf pt 2 the console tells me to insert disc 2, only had one disk lol. Never played the game again"
-blinky9021Flow
"KEEP ON PUTTING IN QUARTERS!!!"
-Pentacostal-Haircut
Saturday Mornings Were The Best
"The joys of Saturday morning cartoons"
-GallicPontiff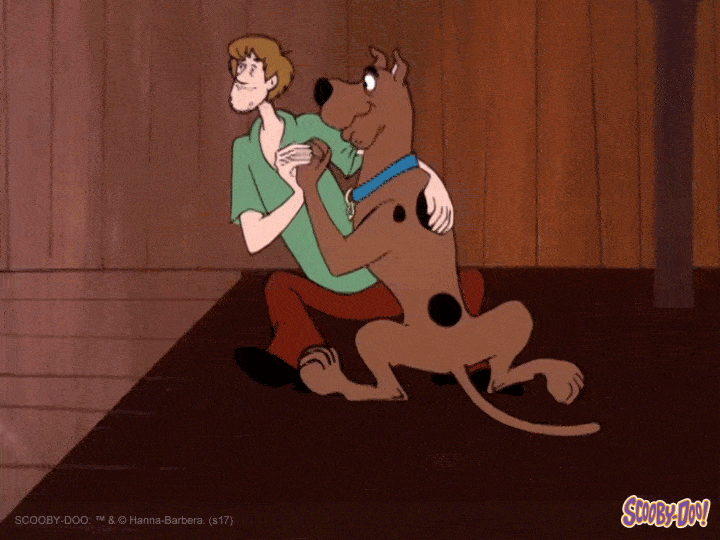 Giphy
"And your *ss better be up to watch them or you're waiting until next Saturday."

-Facelesspirit
"And god forbid the episode this weekend had any relevance on the following weekend."
-LazyTitan39
Art That Glows
"That Lite Brite was peak technology"
-shanecdotes
"Lite Brite IS the peak of technology"
-Lukas7088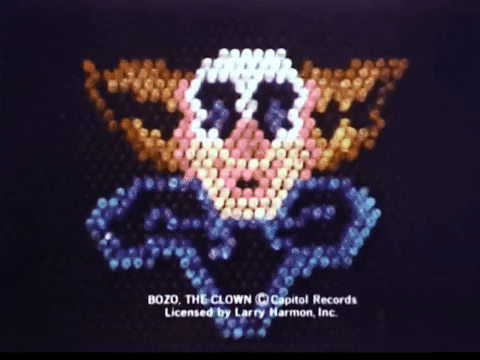 Giphy
"I still have the lite brite jingle stuck in my head."

'🎶lite Brite, making things with light!!!🎶'"
-F**kYouImFineThanks
It Wasn't Always On
"TV going off-the-air at night."
-J_David_Settle_1973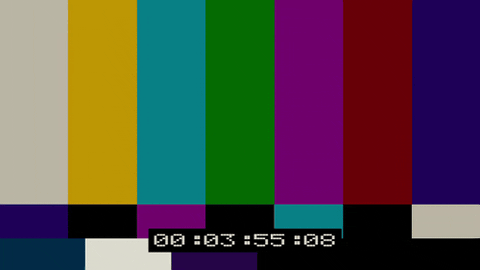 Giphy
"Yeah, and they played the national anthem before they did!"
"Then, it was the test image, until 4 p.m. on the next day, except during school holidays, when there was a special holiday program which started at 3 p.m. :-)"
-P44
Technology has evolved explosively over the last few decades, but some things have absolutely stuck in our minds.
Want to "know" more?

Sign up for the Knowable newsletter here.
Never miss another big, odd, funny or heartbreaking moment again.
Keep reading...
Show less
Women tend to be more compassionate than men. And whenever they see a guy in distress or conflicted about something, women might be inclined to say they understand what they're going through.

While their intention is good, they may not fully understand the gender-specific dilemma of the opposite sex.
Curious to explore examples of this, Redditor Gilvani_SB asked:

"Men, what is something a woman would never understand?"
Men describe an unpleasant experienced involving their toilets.
Deeper Toilet

"I wanted an tall elongated toilet when we remodeled our bathroom."
"She wanted a shorter round bowl."
"Trying to explain the need to wash my family jewels every time I sit on the toilet because it rubs the inside of the bowl was futile."
– makenzie71

Bad Contact
"Having a boner touch the toilet seat."
– MemeHacker101
"Ahh, the Witch's Kiss."
– DaMonkfish
Never Tapped Out
"No matter how many times you shake it you never get it all."
– lat46n2

Men discussed some of their physical challenges.
Cupping For Comfort
"Sometimes i want to hold my balls when I'm relaxing. I'm not going to rub one out right in front you."
– naipmylO

About Size

"Shrinkage."
– Northman67
"I would also like to expand on this. It's not just shrinkage. Guys don't have two sizes: soft and hard. Depending on what kind of underwear we're wearing, the temperature, how we're sitting, time of day, our mood, it can be soft and still look impressive like a shower, or, yes, like sometimes we don't even want to look at it."
"Boners also have 'two modes' so to speak. Regular hard, and maximum overboner. Like it's too powerful for its own good."
"tldr; a man's size is a spectrum. just cause you see him on a bad day, is not indicative of what he's capable of."
– Takanar

Discomfort
"Balls basically just sticky hand to your leg on a hot day. Like a fried egg nailed to the wall."
– SomeYoungOldDude

They're Very Delicate
"How sensitive testicles can be. Sure, you sack-tapped me last weekend and I didn't feel a thing, but when you grazed me 2 seconds ago you hit JUST the right spot, and brought me to the floor. It just happens."
– perpulstuph

Men talk about a stiff situation.
It's A Challenge
"Trying to pee with an erection."
– Klaus_Heisler87
"The harder it gets, the harder it gets."
– PhantomDeuce
Random Surprise
"Especially when younger, random boners."
– DavosLostFingers

Wetting The Bed
"The panic immediately after your first ejaculation. I didn't know what happened, but I knew it was a crime."
– cavemanfitz

These guys proved men do have feelings, even if they never profess to having them.
Some Positivity
"How long compliments stick with us. We remember forever because we rarely get them."
– throwaway224456789
"Bro for real I was extremely skinny in high school and got made fun of because of it and have been on and off working out for YEARS and during my last bout of working out I hit my highest weight ever and one of my friends said I look really good and noticed I've put on weight and that alone has kept me going for months."
– KrispyTrades
Responding To Perceptions
"People being afraid of me because I'm a big guy. I can give off an intimidating aura so if I'm walking behind a woman, she is often looking over her shoulder every now and then. I try to make a show of tying my shoe or slowing down so she gets some more distance. Sometimes I'll cross the road."
"I know why they are afraid of me. And I don't blame them in the slightest. It just hurts sometimes is all."
– ktbh4jc
Talk To Me
"When I take my toddler to the playground without my wife, I too would like to chat with the other adults."
"I feel like I am barely even tolerated, being around their children to make sure mine's OK and having good fun."
"F'king.. we can talk about cooking! Daycares! Just f'king TALK TO ME I AM NOT EVEN WEARING A TRENCH COAT AND YOU DON'T KNOW MY REDDIT NAME!!"
– frugal_masturbater

And there you have it.
For the ladies who've been curious about what it's like having a kickstand between their legs, men covered it all.
But in addition to testicle sensitivity, men can also be emotionally vulnerable. You just never hear some of them opening up about their feelings, because they've been socialized to associate it to weakness.

Want to "know" more?
Sign up for the Knowable newsletter here.

Never miss another big, odd, funny or heartbreaking moment again.
Keep reading...
Show less