There is nothing wrong with being filmed while naked.
But the rules have to be followed.
#1- Everyone must give consent.
#2- Private is private if anyone involved wants it kept private.
Pretty simple rules. And if those rules are broken? That's called... a FELONY.
In this day and age of hackers, thieves and internet access, it's just easier to skip filming.
Or find a way to buy VHS.
Redditor Downtown_Put8673 wanted to see who was willing to share stories about one of life's most harrowing experiences. They asked:
"People who had their nudes leaked/sexually exploited, how did it affect your life?"
WARNING!! This piece is intended for mature (over 17) audiences.
Also... if you find yourself victim to this crime or a similar crime... call 911.
I'm hyper vigilant about cameras now. I do scans of rooms. You can't be too careful.
Votes In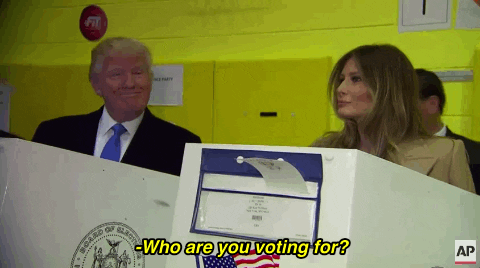 Voting Donald Trump GIF by Election 2016
Giphy
"Realized I can never run for political office, figured that was good and moved on." ~ Pandoras_Fate
No Face
"I never showed my face so when word got around I just had to say they wasn't mine remember team no face no case." ~ hiddenkittenkitchen
"Oh there's a joke I remember: A Christian Priest and a Rabbi go bathing naked in a remote lake. As they go out again a group with 50 local people appears."
"In shame, the priest covers his private parts and the Rabbi covers his face. Covered, they run in the bushes to put on their clothes. While doing so the Christian Priest asks the Rabbi: 'Why did you cover your face?' The Rabbi replies: 'I don't know about you, but my people recognize me by my face.'" ~ mumpped
Hackers
"Someone stole my husbands phone, broke into it and uploaded all the pictures he had of me onto my husbands own Instagram. So it wasn't some random strangers seeing these pictures, it was our own friends and family."
"It was so embarrassing, I must have got 50 phone calls that night asking what was going on and why would my husband post all these naked pictures of me 🤦🏻♀️."
"I was pretty embarrassed for awhile and it was awkward running into some of the people I who saw them. But thankfully none of them were to to crazy and now it's just something we can all laugh about." ~ Shelby2255
The EX
"Haven't had this done to me personally, but had an employee's vengeful ex send photos of her doing very explicit things to me. I had to pull her in to my office and tell her. She was mortified. I reassured her she did nothing wrong, he was a fool and that she had nothing to be embarrassed of."
"I think she was worried it would have a professional impact but I never said anything to anyone and it never changed my opinion of her."
"ETA: the ex sent photos to me of her doing very explicit things. I realize now that was a bit confusing." ~ BeeboGodOfWar
Leaked
"My journal wasn't 'leaked' but my gf's sister and her friends (one was a ex) all knew about it and told my gf. Had no idea how long they knew about it but you do lose a sense of privacy. I found out they knew when I wrote that I a girl I was friends with was hot and my gf phoned me in hysterics but wouldn't tell me why." ~ Norfsouf
Wow. Some people really suck. Why would you do this to another person? Again... FELONY!
Triggers
"PTSD and dropping out of college... looking at my own face in the mirror is triggering, showering is triggering, changing clothes, even just trying to go to the bathroom (i subconsciously started skin picking bc i was terrified to go to the bathroom)."
"When I'm not having flashbacks I'm stuck with brain fog. I was left unable to comprehend my classes, which led to me dropping out. There probably won't be an arrest, it's an international case so it's out of the FBI's jurisdiction, no way to say how long it'll take before there's some 'resolution.'" ~ dissociatingginger
Being Nude
"Finally a question I can answer... I had an ex send out nudes of me after I broke up with him. We were a gay couple, so you can imagine the pictures he took of me during various times. Anyway, instead of getting mad or pretending it didn't happen, I invited my friends over to makes jokes about it."
"I poked fun at myself, my average member and let them also have at it. I feel like that really cleared the air and I moved on with my life. Being seen nude is really not a big deal, we all basically look the same. I was not going to let that bring me down." ~ Samisoy001
Damn Friends List
"Male here. What I thought was a mutual tinder match-turned-zoom call-phone-sex turned out to be a scammer who threatened to release my half of the video to all my Facebook friends. At the time my FB was fairly public, so they did indeed have access to my friends list, which they showed me."
"And also showed me a link to the video. I ended up paying their ransom of 200 USD to a western union account in the Philippines. To their benefit, nothing happened with the video and to this day they have kept their word to not send it to everyone on my FB."
"I have now made my entire FB private so only friends can see anything including my info and friends list. My one friend that I told got a good laugh out of it, because when I told him of my successful zoom-sex he's like 'wait til you find out it was a scammer lol' and he was right."
"The worst part about it was that when I woke up the following day to their demand texts, I had to get to a dentist appointment. So i was very rushed to turn on my computer, set up a WU account, and send it. And then head off to my dentist like I wasn't just the victim of a sex crime." ~ germanfinder
Thief
"I had a phone stolen which contained very explicit videos of my very hot girlfriend and me (average looking male). The person who stole the phone was someone we knew, and she made the video public. Turns out no one cared, and the video didn't even get many views. It still affected my girl for a while, and she broke up with me because she blamed me for it, but she came back and nothing happened in the end." ~ Kriskao
Bad Quality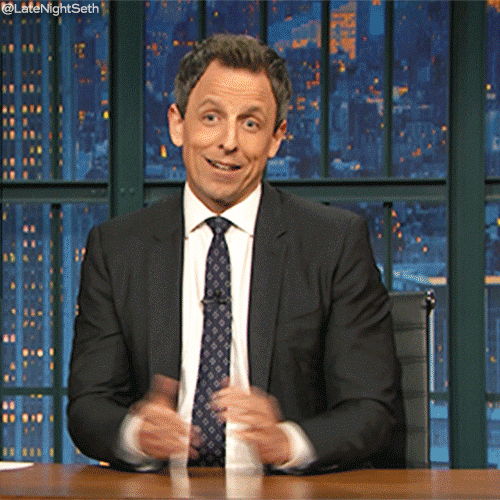 Seth Meyers Whatever GIF by Late Night with Seth Meyers
Giphy
"I'm sure i have a sextape out there. When I was 22 I had a phone where I recorded myself having sex with my ex-gf and other girls that were okay with it. Someone stole it and I didn't have a passcode in there. The video quality was really crappy back then so i think its fine." ~ alpacameat
The Ex Helper
"So its not something personally experienced but someone about 2 year ago slid into my DMs asking about my ex gf went something like this:"
"Hey man are you X's ex BF?"
"Uhh yea who is asking?"
"Cool I was wondering if you had any pictures of her i can buy off of you?"
"Wtf no f**k off"
"Proceeded to send my ex the screenshots letting her know one of her followers knew me and asked this. She thanked me and i didn't speak to her for another year and a half." ~ Big_Management2375
"lockdown"
"Not me but a classmate was dating another classmate and he was a real piece of crap to her. He ended up pressuring her into sending inappropriate photos to him. (This was circa 2008 or so, when camera flip phones were the peak of cellphone technology and most of us had one as high school students in rural Midwest)."
"Well, since this guy was/is a horrible person, he obviously shared these photos with some of the other equally crappy boys in our class during school, and I'm not sure how but administration found out. They put the entire school on 'lockdown' and did a phone search, confiscating any phones that were on or in our pockets (school policy at the time was no cellphone usage during school hours, had to be turned off, not on silent, and in our cars or lockers)."
"I think they were able to stop it from going school wide but he ended up getting in huge trouble. I felt awful for her, and she was not the type that would do that, but this guy also convinced her she was not skinny enough so she'd eat 1 or 2 saltines for lunch. Happy ending for her: she's married to an amazing guy now and they have a few kids." ~ shrimpsauce91
Topless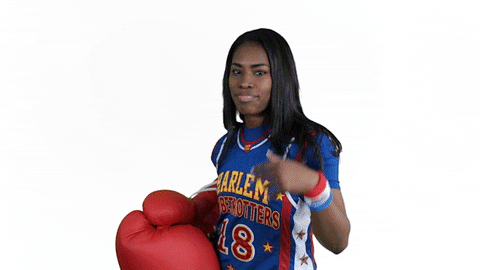 Fight Boxing GIF by Harlem Globetrotters
Giphy
"I went to Sandals Jamaica with someone I work with and he released a top less photo if me to everyone in my company." ~ milenpatel
Last order of protection...
"A guy I dated for 6 months ended up stalking me for 10 years, mostly through the internet. Bizarrely (he is an insane person) he would threaten to leak a video we made together to the lawyers who were building a case with me, against him. Essentially threatening to commit an illegal act to the court. Last order of protection- my lawyer asked me to confirm the person in screen shot was me. I was 8 month pregnant, tears streaming down face, 34 years old, literally 15 years after I met this person and the shame was overwhelming." ~ cocofix6
I Hate Him
"My ex-husband sent around my nudes when he was angry with me. I didn't find out until a year later. I was devastated that none of the people who received them told me what he'd done, or even told him how messed up it was. I ended a lot of friendships because of it, which was sad for me, but those friends were toxic and I'm better off. This was 7 years ago and I still have a lot of anxiety about it, because I really don't know and never will know how much those photos got around."
"I all but completely dropped out of my favorite hobby, too. I was a competitive bridge player, traveling to dozens of tournaments a year and competing at an elite level. My ex works for the league, and most of the people he sent the photos to were other bridge players and coworkers of his. When I asked the league to help keep him away from me so that I could continue to play, they said this was a personal dispute and they wouldn't get involved."
"That infuriated me because he had sent the photos to coworkers while he was working, and admitted doing so. I wasn't asking them to fire him or relocate him, just to schedule him in places and events that I don't play. It wasn't a big ask at all and they completely blew me off. I let my membership lapse and haven't played competitively since 2017. "
"Bridge used to be my whole life. I'm absolutely, unquestionably better off now, living my best life away from that scene, but I'll always hate that I didn't get out on my own terms. I am mostly emotionally healed, but every time there is a celebrity leak, I get really triggered, and I lose respect for anyone who shares stuff like that." ~ jianantonic
My Scribbles
"Male here. Didn't have nudes leaked, would've preferred it honestly, but had my journal in Apple Notes leaked onto social media. Completely took away my sense of privacy." ~ Vic_FriesFriesFries
Sex Positive
"They ended up on all sorts of sites and I ended up spammed with friend requests from random people from it. People I know have stumbled across the leaked ones and very few judged me for them, they only judged my ex. I'm lucky to have a lot of sex positive people around me so there was no shame for me. My employers also couldn't care less." ~ mzblueberryk
Maybe Vice?
"Got catfished years ago when that crap was new. Videos of me (M) were put up on a gay site. The person that put them up also showed me they put them up. I sent in a notice to have them taken down but I'm sure there are plenty still floating around. Tbh it was a little flattering but I still would prefer for them not to exist. Can't run for President now I guess." ~ uberjam
Life Change
"Actually helped me in the long run. Got me fired. Which got me to reevaluate my life and get back in school. Happier than I have been in years." ~ notpornforonce
Power
"It did not. Once you show people they have no grasp on you, they can't use anything on you." ~ RevolutionaryHair91
"Probably the only thing we should learn from Jeff Bezos. When a sleazy magazine tried to blackmail him over NSFW texts between him and his mistress, he slammed them in public." ~ Sphereian
Want to "know" more?

Sign up for the Knowable newsletter here.

Never miss another big, odd, funny or heartbreaking moment again.
Keep reading...
Show less