Finance and financial management really needs to be a part of all school curriculums. Seriously, who needs PE every single year?
And what in the world is the point of a free period? Also, trigonometry... just no. Learning about how to make and properly handle money would change the outlook for everyone.
Learning that it doesn't grow on trees or that one day we'll have to make our own and turn on into survival... that seems like a more dire and useful life lesson.
Too many people make far too many stupid mistakes that keep them in debt and unhappy, and that can be avoided.
Redditor u/viKiKing0 wanted everyone to own to some mistakes involving money by asking:
What was the stupidest financial decision you ever made?
Talk about hindsight, I cry when I think about my past financial mistakes. And it all started with those damn CD deals... I hate you Columbia House!! Also, I believe several libraries have me on a watchlist, should I ever dare to rent another book without settling my debts.
No Thanks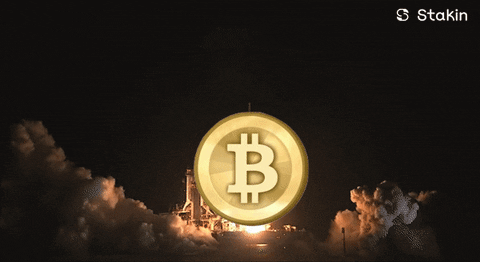 Lift Off Moon GIF by Stakin
Giphy
"My friend: hey you should buy these bitcoin things, they're only 20 cents each and it's sort of an interesting idea."
"Me: oh, yeah, sounds interesting... I'll look into it."
"Never looked into it."
- dedokta
Tasmania
"My now wife and I were renting a terrace house for $50 a week. The landlord who was a very strange cat offered to sell us the house if we paid the weekly rent for 10 years. Rent per year was about $2600 so for $26000 we would have owned a house. We were 20 years old and ten years was forever so we said no. That was my BIG mistake."
"To people who have asked: The house was in Tasmania. About 40 years ago. At that stage I was earning about $250 per week. It was double story, 2 bedroom terrace house. We bought a house about 6 years later for about $75000. We knew the landlord, he was divesting a lot of properties he owned."
Peanuts
"Was a 10-99 day trader out of college. Didn't pay taxes for a year or two. Making peanuts, IRS won't notice, right? The penalties were more than the original amount owed. Had to put $6,500 on a credit card (bad choice #2). Sent me on a 20 year whirlwind of credit card crappiness. Should have paid my taxes. Should have set up a payment plan with the IRS."
"Turning down the only 6-figure salary I've ever been offered because the job required travel for 6 months of the year. I could've spent a year or two there and then gone on to bigger and better things, seems like a reasonable sacrifice in retrospect."
- libra00
Be Smarter at 22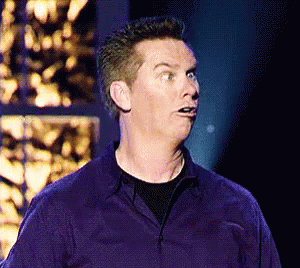 Dummy Feeling Dumb GIF
Giphy
"Getting a payday loan when I was 22. It was small and I got out of it, but I can get definitely understand how someone can get caught up it it and not get out."
These Are The Worst Job Interviews Ever | George Takei's Oh Myyy
I'm so confused about this Bitcoin. Yay or Nay? Someone let me know. And lesson one for the youth, read all the fine print when signing off on loans. You'll never escape them.
Kim K Coin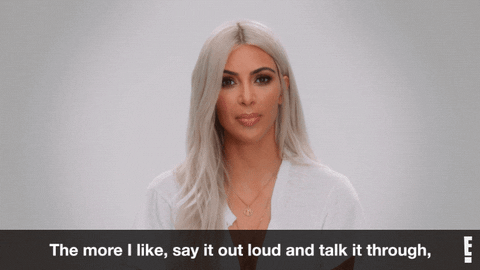 Kim Kardashian GIF by KUWTK
Giphy
"Gotta be the Kim Kardashian app. I quickly established the need to delete it. As I was spending actual money. For fake clothes."
Years Later
"My ex and I moved in together. Paid half each for deposits and all the bills etc. I took out a 4k loan in my name and bought furniture with it, I also bought us a 1.5k bed on finance. My mistake was not getting it in writing that as I was paying the loans anything purchased with that would be mine. I walked away with an £800 telly and nothing else and was still paying the loan off for 1.5 years after I moved out. In the future, I will be keeping receipts and written agreements!"
Mismanagement
"Taking the advice of a financial advisor in 1996 to invest $5000 into a labor-sponsored mutual fund rather than buying Apple stocks like I wanted. Current value of mutual fund: $200 and in litigation for mismanagement Calculated value of Apple: $5,800,000."
- milesmac
Maxed Out
"I took out the max on my grad school loans because it was important that my ex was able to stay home to take care of our 2 year old daughter. It was a great decision for my kid, don't get me wrong, but I now have a mountain of loans that I thought we would use both our incomes to pay off. Instead she left me for a dude with more money."
- timp_t
Bad Baby
"A friend convinced me that Beanie Babies will continue to rise in value. I've lost over 25 thousand dollars I had "invested". Plus, I still pay every month for a storage unit to keep these toys."
Deep Cuts
"Joining Cutco. I only ever sold a few of the damn knives. However, I will admit that I like their products. I still use one on a regular basis and it's held up well."
Life lesson? Be smart. Enjoy your money but don't outspend your means. You're not a Kardashian. And be thankful for that. Also, money is never free. There is always a catch. Be aware!
Want to "know" more? Never miss another big, odd, funny, or heartbreaking moment again. Sign up for the Knowable newsletter here.

Keep reading...
Show less