We all have our gripes about inconsequential things that become so increasingly annoying, that they drive us over the edge.

Unfortunately, these inconveniences in life–whatever they may be–will continue pestering us because they have every right to be there.
Ah, but what if there are legal consequences for the things that irk us the most?

Seeking to make our world a better place, Redditor mystic-savant asked:

"If you could make something illegal, what would it be?"
These continued interruptions are enough to make us erupt into fits of rage.
Our Common Hang-Up
"Spam calls."
– mettedraq

Ixnay To The Exnay
"Small 'X' buttons on mobile ads. I hate the kind where unless you have dainty fingers you get redirected to a website."
– Bridgtecmilen
Too Many Trees Die For This
"Junk mail. Think of all the 'You're pre qualified for a credit card!' mail people get and how much of that goes straight in the trash."
– TheSchoeMaker
Staring At The Void
"Reporting an ad to google for covering content and them removing the ad, only to leave a large empty gray box over the content where the ad used to be."
– spade13F

People could do without these sonic assaults.
So Alarming
"Police sirens in radio commercials."
– ilumewey

No Honking!
"And car horns. I'd like to get to work without having a heart attack on the way."
– perkiezombie

A Close Call
"This almost caused me to crash because it was timed as I went through an intersection that was at an angle so oncoming traffic aims at you for a time before they turn. I swore to the Nine Hells that I was about to be slammed into and nearly jerked by steering wheel to the right and into another car. Only reason it didn't happen was triage; I decided that if I'm being hit steering away wasn't changing that. Then nothing happened."
– NoobSabatical

Disturbing The Peace
"Listening loud music from phone without using earphone in public places, especially in public transport."
– SuvenPan

Corruption gets casually overlooked. It's time for some changes.
Shady Transactions
"Politicians buying/selling/trading stock while in office."
– Sudden-Cat5805

No More Advantageous Incentives
"Honestly, politicians receiving any kind of additional income or donations, monetary or otherwise, while in office."
"No stock trading, no second job, no donations to their campaign fund, no gifts from supporters, nothing. If you work in government, and have financial ties to other entities, then your loyalty is being bought, whether consciously or not as you will use your power to support your other forms of income in the name of self interest as to ensure to still receive those forms of additional income."
"A politician's only form of income or compensation should be via taxpayers from the people they represent."
– Conchobhar23
There Ought To Be Consequences
"Politicians getting any pension , insurance , security , or anything after getting convicted of anything connected with their office ."
– crowman006
Thing About Per Diem
"Representatives/senators started out making a $6 per diem and were only paid for the days they actually showed up."
– Haunting-Ad-8619
Driven By Greed
"Price gouging on life-saving medicines."
– gaomeigeng

People just found these incredibly annoying.
Bad Template
"I would make it illegal for recruiters to not give some kind of response after applying for a job. At least say "yes" or "no" instead of _____."
– I-Care-for-all

Closed For Business
"Leaving your 'OPEN' sign on when you're not. I used to work midnights and I can't tell you the number of restaurant doors I've pulled on at 1am because their sign said they were open. If I were King of the world restaurants would be fined $1000 an hour for allowing this to happen. I'M LOOKIN' RIGHT AT YOU Steak-n-Shake!"
– Oph5pr1n6
Now, Scoot!
"Leaving e-scooters in the middle of the sidewalk."
– mossadspydolphin

I personally think there ought to be clear a distinction between factual news reporting and opinion.
The lines are so blurred these days, people will forgo doing the research to educate themselves on the facts and wind up disseminating propaganda and unsubstantiated information, which can mobilize a harmful movement.

The question is, which party should bear the consequences of their indiscretion? The reporting agency or the audience?

Keep reading...
Show less
Have you ever been arrested for something and thought... "well this is just silly?"
Yes we need laws and rules, but let's be honest a lot of "crimes" need to be re-examined.
Or maybe I just want to be naughty.
All kidding aside, too many people are sitting in jails for crimes that make no sense.
It's not right.
One Redditor wanted to hear about what illegal activities we'd love to indulge in. They asked:
"If you had to legalize a crime, what would it be?"
Shoplifting and weed. Let's start there.
Fishy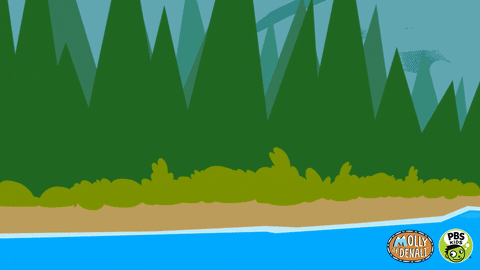 Big Fish GIF by PBS KIDS
Giphy
"Being able to walk with a salmon suspiciously."
YorkshireCat
"The Salmon Act of 1986 made it illegal in England, Wales, and Scotland to 'handle salmon in suspicious circumstances.'"
water_fountain_
Exercise
"I'd legalize putting bikes in pools in California."
Wolfiye11
"Honestly, water biking is a great exercise and should totally be legal everywhere."
TheTrueGoldenboy
"Ding ding ding! you win!"
alemini_
Hey Spud
"Selling Unlicensed potatoes."
williamfvirgil
"As a potato myself, I agree."
CaliforniaPotato
B4TTLESNAKE
Speak Loud!
"The UK government has effectively banned protests so I'm gonna go for that."
YumYumFunTown
"here's an article that explains it a bit. basically over here the police will now have more power to control protests. they can impose more measures, make sure people are 'not being loud' etc."
scseven
"Yeah super glad America doesn't have that. Right to protest is in our DNA. No matter how annoying, it's necessary."
MRmandato
by death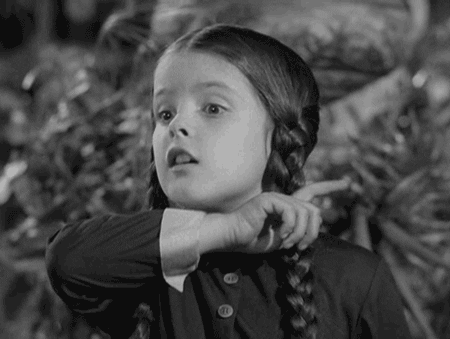 death GIF
Giphy
"Executing politicians for treason for any crimes or abuses of power while in office. Iirc treason and sabotage are both punishable by death according to the constitution."
moldyhotdogs
Salmon? Really? Can I carry tuna or a nice cut of mahi?
Cheers all Day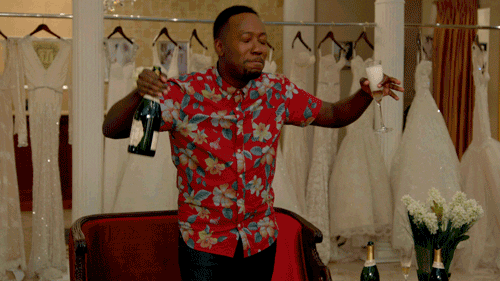 Happy Hour Reaction GIF by New Girl
Giphy
"The ability to purchase alcohol at any hour of day, on any day of the week. How many of you have gone out late at night to buy beer only to be turned away because the alcohol section is closed, or not being able to buy any at all on Sunday? (in some places)."
isabellemwilliams
It's Food
"Feeding homeless people."
Breadflat17
"I am guessing it is to discourage some psychos from feeding them sh*t (both metaphorical and literal). Reddit taught me about a cop, who gave a homeless guy a literal crap sandwich."
Sandybat
"It keeps people from poisoning them."
derpygamer2142
Incredible
"Magic mushrooms."
ReallyDontWant2Argue
"I was enrolled in a clinical trial using psilocybin as a treatment for depression. After decades of treatment resistant depression, I'm depression-free. Even if it's temporary, I'm so grateful and I can't wait until everyone has access to this incredible drug."
Torontopup6
"I am hoping that weed legalization can open the doors for mushrooms."
MusicianMadness
Bringing the End
"I know it's controversial, but I would say Euthanasia (for very bad illnesses and elderly, if they're miserable and don't want to go on anymore). Afaik it is legal in some countries, such as Switzerland. Just wanted to add I'm not American and therefore can't relate to all the comments telling me about situations in US states, but don't get me wrong, it's interesting nonetheless. :) "
wurzlsep
Sex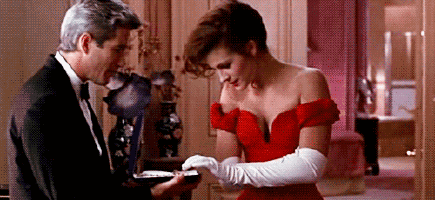 Julia Roberts GIF
Giphy
"Sex work. I'm not interested in it, but it appears to be an arbitrary law that would be a waste of time to enforce."
"Adults can have sex for money in front of the camera for all to see, but once the camera is removed, it becomes illegal? It doesn't make much sense. The only reason it's illegal, I believe, is that the government hasn't found a method to tax it."
corneliatdyer
Sex work is real work. Let these people be.
Want to "know" more?
Sign up for the Knowable newsletter here.
Never miss another big, odd, funny or heartbreaking moment again.
Keep reading...
Show less
"How did they get away with that?", one might ask about something they witnessed a person did they thought was contemptible.

But the neighborhood watchdog would be in for a rude awakening after discovering the very thing they had strong objections to was perfectly legal.
What are such examples of these questionable practices?

Fortunately for us, we got some sobering instances from strangers online after Redditor Drex678 asked:

"What is immoral but legal?"
No wonder there's so much drama in the courtroom.
Sneaky Tactic
"Tying up court cases for years because you can outspend the other party."
– snykun

Making A Case Out Of Spite
"Related is suing to punish someone knowing that the law does not support you."
– mechanab

The System
"Allowing a system where that strategy pays."
– Credible333

We are often led to believe one thing or another. Who do you trust?

Alternative Facts

"Lying on the news."
– bivalve_connoisseur
"I'll add to this ... instead of stating facts ... stating an opinion on facts."
"Like instead of saying 'The President raised taxes on gas' you say 'Once again, President Shmudly has stuck it to the little guy by raising the price of gas to the applause of his oil baron friends.'"
"Like just tell us the facts and let us decide what to think of it."
– ClownfishSoup

Retail Ploy

"selling me a frying pan with lifetime guarantee and it only lasting 6 months."
– AnotherDumbB*tch

What It Really Means
"'Lifetime guarantees' are intended to be for the reasonable lifetime of the product, not your lifetime. I think this isn't ever made clear enough."
"I am that girl who recently took a Tefal frying pan back to a store because the nonstick coating peeled off. I got a replacement in the end, but you know what they tried to convince me? That I shouldn't let the pan get too hot. Just use it on low. A FRYING PAN. 🤣"
"Edit to add: Yes I do use both stainless steel and cast iron in the kitchen. We have one Teflon pan for eggs and it is unreasonable to only use a pan on the lowest setting. Obviously I wouldn't fry a steak in it! (Who the f'k can afford red meat anymore am I right??)"
– Box-Weasel
Gym memberships are something else.
Contract With The Devil

"Difficult to cancel gym subscriptions."
– cakemixtiger

Jumping Through Hoops
"I tried to cancel a membership well after the amount of time I signed on to be a member for so I wasn't breaking a contract. I had to write multiple letters and make multiple phone calls then got charged a random $200+ fee that I called customer service for. The woman who I talked to was actually really nice and couldn't figure out why I was getting the random fee (didn't have to pay it) and apologized to me for all the hoops I had to jump through. She probably didn't last long at that job but it was nice to talk to someone who didn't have an attitude and make me feel awful for canceling a membership. Also, i have a theory the random fee was probably a dick move on their part because my last letter stated I would get a lawyer involved if they continued to charge me because I wasn't breaking a contract."
– UltraDucks895

The Added Insult
"When I found out i was pregnant with twins i called to cancel my membership and they told me i had to go in to cancel. So i went in and the guy working there told me to hold on and went to grab someone else who worked there. He started interogating me and when I told him I was pregnant, I'll never forget what he said, 'Well after you have the baby you're going to need to lose the baby weight. We can put your membership on hold' I almost slapped the sh*t out of him."
– TwinMamaRnR

The Ridiculous Accusation
"I had an issue with any time fitness. I was sick with COVID and my lungs were f'ked so I didnt go for like a month. Got a call from the owner or manager not sure who he was call me and say 'we noticed you havent been in lately. Not sure if its just you being lazy or-' I cut him off and told him I don't owe him an explanation and told him to cancel my membership. Told me to come in person if I wanted to cancel during staffed hours which I told him was impossible due to my work schedule. He basically told me too bad that's the only way theyll stop charging me the monthly fee. I hung up on him before I tore him a new one, told my bank I lost my card that they were charging it to, got sent a new one, blocked every number they tried calling me from. Haven't heard anything since and this was like a year ago 🤷🏻♀️"
– ahgasearmy

There is corruption all around us, but people turn a blind eye to them.
Politicians Get Away With Everything
"Apparently insider trading if you're a politician."
– jbase1775
For Show
"Child beauty pagents."
– EnigmaCA
"It's creepy as hell. Talent shows and spelling bees are cool, but grown a** adults judging which kid looks the best? Nah."
– kindchains

Celebrity Exploitation
"Paparazzi, straight up legal for-profit stalking."
– SJS69

Power In Pharma
"the price of epipens."
– oofie1289offtherails
Let The Sick Suffer
"Withholding medicine from sick people is 100% legal of their insurance provider allows it witch is most of the time."
– CatTomNG

The Cheap Swap
"Firing an old employee who's about to retire and putting an intern who works for peanuts in his/her place."
– ofsquire

Turns out there are far more than we thought!
Do you have a similar experience? Share it with us in the comment section.
Want to "know" more?
Sign up for the Knowable newsletter here.

Never miss another big, odd, funny or heartbreaking moment again.
Keep reading...
Show less
Many Americans work multiple jobs for a variety of reasons–including but not limited to–raising a family, saving up for a vacation, or living comfortably enough to go out for dinner every now and then.

A majority of these second jobs are freelance work or part-time gigs to supplement one's income.
While they may be hard to come by, having connections is a huge advantage.

Curious to hear from those who've held side hustles that seemed too good to be true, Reddit zackmann08 asked:

"What is the easiest, LEGAL way to make money on the side?"
Need someone to look after things in your stead while you're away? You needn't look any further.
Looking Over A Domicile
"Housesitting. No, seriously; people will pay you to just sit in their house while they're on vacation even if they don't have any pets to take care of"
– CNRavenclaw
It's Ruff Work
"I dog sit once a month, at least. If you're good with dogs, than it's an easy gig. Plus the last time I dog sat was closer to the ski hill so I rode a few hours every day. I've never worked with Rover on this side of the coin but it might be worth looking into. All I have to do is mention that I dog sit and people are asking for my number. Just be respectful to the dogs' people, be good to the dogs, and word spreads and more work opens up."
– jovial_finn

Be A Nanny
"Babysitting. I sh*t you not, if you watch people's kids you can make easy money. I watched two 8 year olds a couple times a week and it was great. Cooked a meal, hung out with some good kids, helped with homework, put them to bed and did my own thing/cleaned until parents got home."
"I made $20-25 an hour. Less if it's just one kid."
– User Deleted

These resourceful Redditors found a way to manage their time to do extra work.
Call As Needed

"I am an electrician and generally handy, have a truck, and I work off the task rabbit app. It has really helped fill the gaps in-between pay checks."
– PBRpleez

This Takes Dedication
"If you have the space and the means of transport, get free/cheap furniture on Craigslist/marketplace/etc and refinish/fix and resell. I did this through college on top of having a part time job, so it wasn't the most consistent based on how much free time I had, but on good months I could make a couple thousand bucks with not all that much work."
– AggravatingDot6

Part Of The Early Morning Rush
"Uber, crap full time, but good way to make extra money p/t. I just worked M-F mornings 6am - 9.30am, no drunks, no one wants to talk, everyone just wants to get to work or the airport."
– greedyboy61

Started As A Hobby
"My buddy tried scuba diving and thought it was a really cool hobby. So he spent like 2-3k on equipment for his weekend hobby. He started selling his funds online. Fast forward 6ish months and he quits his job because him scuba diving every other week and selling shark teeth he finds on eBay and to bulk buyer companies was making him more than his job as an EE. Last year he made over $100k doing this."
– pro185

Caveat For Delivery Service Work
"Food delivery depends on your area, for those scrolling through here."
"Doordash, Instacart, Ubereats, etc. will all earn you NEGATIVE INCOME if you live in a sh*tty area that doesn't tip. Last summer I tried all three in the metro Atlanta area, and each one of them after weeks came out to negative income after gas mileage and packing lunches."
"If the people don't tip, you only make six to nine dollars an hour before gas money. Where I live, most orders didn't tip."
– brannanvitek

Sell It
"Selling sh*t on eBay or similar online market place. It requires little skill so anybody can do it and you would be surprised at the junk some people are willing to buy or the stuff you have sat around your house gathering dust. As long as you check the postage first and put the minimum price as more than postage then you are golden."
"I'm only talking about this to make a little side money like the OPs title. Obviously if you are going to be a full time Ebay trader its a different ball game."
– JavaRuby2000

Be In The Background
"Being an extra."
"You essentially get paid a couple hundred for essentially doing nothing."
– sawinnz
Who knew these jobs existed? These Redditors, that's who.
​Working With Student-Athletes
"Officiate youth/high school sports. I generally make at least $30/hour and it's good exercise."
– myjunkermail

Be A Guinea Pig
"Right now I'm in a paid medical study. I'm gettin $10k for 3 weeks of my time. You take drugs that are going through the whole approval process. If the drug gets this far, it's generally known to be safe already. They are testing for how long it lasts in your system with various dosage amounts, fasted vs unfasted, etc..."
"Edit: Lots of people are asking where to find out about these. I'm at a study for PRA Health Studies/ICON. PM me if you're interested, I get a fat bonus if you list me as a referral ;)"
– Sabiann_Tama
Niche Writing
"If you have even the slightest amount of writing talent, you can get commissions from weird furries (or other niche fandoms) to write pretty mediocre stuff for a fat pay check."
"Eg; I know this guy whose paid (on multiple occassions) 70USD a pop for poorly formatted, more or less amateur short stories (under 5 pages) about furries and pokemon or whatever."
"Seriously, these people will gladly pay mad cash for literally any quality of writing as long as it indulges their interests"
"edit:
Useful list I can think of thus far:
Furaffinity.net
Smashwords
r/eroticwriters and other erotica subs
LitErotica and other such websites
Any writing/art discord server, any furry server - especially useful cuz its straight to the source and direct
Amazon if you're looking to publish/set up a rep (Wouldn't recommend if you're only making it a side hustle)
Word of advice here though, use a damn alt - for everything but your paypal/fiver, if you dont care about starting your rep from scratch (eventually), then use an alt and spare yourself from some weird person who keeps dming you or trying to force you into doing more."
– HellOfAHeart

Want Plasma?
"Donate plasma. Especially right now. New donors in my area are getting 100-175. Ubereats or doordash. For me, I prefer Ubereats."
– Mourningair-

Furry Artists
"Well, I heard that the furry community pays artists pretty well. If you're goot at art, it might be worth looking into."
"Speaking of art-related things, virtual streamers are kinda big right now, so assets like Live2D models and backgrounds sell for quite a lot."
– LtAgn
Forget Laundry
"I know someone that sold 'used' underwear online."
"They had an ad in an adult magazine, a PO Box where they got requests and gifts and got a lot of money from it. Just get some cheap underwear and an open can of tuna and that makes a lot of happy clients."
"Not illegal where I'm from and super easy."
– Rwhitechocmuffin

If you're ever worried about landing a job, at least some of these side hustles mentioned above could help you through a slow period until you get lucky.
And even after finding a full-time job and you feel like you need more cash for that cruise in the Bahamas someday, you can always pen a furry story before going to bed for some extra cash.

Want to "know" more?
Sign up for the Knowable newsletter here.

Never miss another big, odd, funny or heartbreaking moment again.
Keep reading...
Show less
Did you know that there are many people out there who believe that driving barefoot is illegal?
That's just a rumor, by the way, and it likely started because many states have a law saying you must be wearing unobstructing footwear that won't get in the way of operating the pedals.
The more you know!
Also, can you imagine being arrested for going barefoot? Sounds ridiculous, doesn't it?
People shared more with us after Redditor MoneyBonus8979 asked the online community:
"What is something the average person thinks is illegal that actually isn't?"
"Counting cards..."
"Counting cards at a casino black jack table."
wootpro
It's just a strategy, nothing illegal about that. If casinos catch you, they can bar you from coming back, but you cannot be arrested.
"Cops lying to you..."
"Cops lying to you. (U.S.) They don't have to tell you they're a cop. They can say literally anything to extract information."
[deleted]
Especially during interrogations. Anything to get you to incriminate yourself. Always request a lawyer and don't say anything else.
"Doesn't mean..."
"Giving cops the middle finger. It's protected under freedom of speech. Doesn't mean it's smart to do and they won't find some reason to make your day hell. But it's legal."
leapdayjose
Profanity is indeed generally protected per the First Amendment. Though yes, you might want to be mindful.
"Piracy if you download..."
"Piracy, if you download in most countries. It's illegal to distribute pirated material but not to download it, mostly because the laws are a decade or two behind."
"Here in Canada, for instance, a copyright owner can send a warning notification to the internet provider and they're legally obligated to pass it on, but they have no obligation to punish you for it. I don't think any major providers here ban people, it doesn't affect them and you're still paying them."
nickdude96
You wouldn't download a car, would you?
Sorry, couldn't resist.
"It's completely legal..."
"It's completely legal for a woman to be topless in public in New York City, and I believe total nudity in public is legal in Washington or Oregon or possibly both."
Jon_Snuh
Meanwhile, I know in Seattle they have this spring time thing where a lot of people ride bicycles naked like a big naked parade of bike riders.
"In my state..."
"In my state, turning left on a red light when you're on a one-way and turning onto another one-way. Nobody knows, nobody goes, and it drives me bonkers."
TrustYourTingle
You see, this is why I just wouldn't want to get behind the wheel anytime soon.
"Discussing wages..."
"Discussing wages with your fellow employees."
[deleted]
Not only is it legal, your right to do so is protected by the National Labor Relations Act of 1935. It's actually illegal to tell your employees not to talk about wages with each other.
"Driving with..."
"Driving with the interior light on in the car."
megagirlyguapapol
If you're a dad driving, its both illegal and a death sentence.
"Tax avoidance."
"Tax avoidance. Perfectly legal. Tax evasion is a completely different story."
aceh40
Many people don't understand the difference, while at the same time engage in tax avoidance every year with their 401k plans, IRA investments, Healthcare Savings Accounts, Commuter Benefits, Flexible Spending Accounts, Mortgage interest deduction, etc.
"In Canada..."
"In Canada, women can be shirtless wherever men can though women still get arrested for this."
RevolutionaryRoad19
Most of the USA, too. As long as you're just going about your business and not "attempting to arouse prurient interest" or words to that effect you're legally–LEGALLY–fine.
Surprised by any of these? Feel liberated, maybe? They say you don't know what you don't know... and now you know. So get out there and let your freak flag fly (or not).
Have some observations of your own? Feel free to tell us more in the comments below!
Want to "know" more?

Sign up for the Knowable newsletter here.
Never miss another big, odd, funny, or heartbreaking moment again.
Keep reading...
Show less