Laws exist to maintain order. However, they do not prevent crimes from actually happening, and before any punishments are made, the damage is already done.

But perhaps what is even more confounding is the fact there are some activities that should be considered completely illegal, yet have no laws enforcing them.

Injustices like line-cutting may seem like minor offenses, but when not regulated, inconsiderate individuals will do whatever it takes to serve their own selfish needs in the absence of consequences.

Curious to hear about some of the more creepy indiscretions people get away with, Redditor Flytechofficial asked:

"What is perfectly legal, but creepy as hell?"
These things that happen in public restrooms can be considered criminal.
Respecting Splash Zones
"Using the urinal next to me when there were plenty of other choices."
Nightmare For The Pee-Shy
"hanging out in a public bathroom timing how long people pee."
Bad Timing
"I swear to God. I did a lot of work in hospitals for a while, big f'king hospitals with tons of bathrooms all over the place. For some God damned reason, regardless of what time or bathroom I selected to take a sh*t in not 30 seconds after I sat down a janitor would knock on the door to clean the bathroom. It's not as if it was one janitor, just some random janitor would inevitably need to clean whatever bathroom I was in as soon as I got comfy. It's like I was being stalked by the janitors."
"So now I'm trying to take a sh*t knowing full well there's somebody out there actively timing how long it takes."
Looky-Loo
"I was drunk in a casino and went to use the washroom. The floors in there were a polished marble or something. Sitting on the toilet, pants down, my stall neighbour made eye contact with me on the reflective floor tile."
The following examples involving minors have no legal repercussions.
Kids For Show
"Child Beauty pageants."
– M-Yu

Outside Watchers
"Technically, you can stand on the sidewalk and stare into someone's house through a window. It's not illegal as long as you stay off of their property, but it's really freaking creepy."
Keeping Tabs On Someone's Age
"A national newspaper having a countdown for when a child actress becomes 'legal' for sex."
"Answers to questions that will surely come. ....Yes. The Sun (UK). Emma Watson."
– pdirth

The Young Subjects
"When I was a child, we had a creepy horrible neighbor that would harass my family constantly. One of the things he did was stand at the corner of his yard and videotape me playing in a pool with my friends (we were around 8). My parents called the police but were told that it's legal if he's on his property."
These perfectly harmless examples can give you goosebumps.
Macabre
"Hanging your doll collection from the trees in your yard using string made from human hair."
People's Taste
"I believe the act of cannibalism itself is legal so long as you didn't murder anyone to do it. If your homie gives you his arm to gnaw on, it's fair game."
The Non-Conformist
"Facing the wrong way in an elevator."
I recently treated myself by going to a movie theater after what seemed like a long hiatus for much of the year.
Streaming blockbuster movies from home, while convenient, has never made as much of an impact when compared to the moviegoing experience.
But after my recent trip to our local AMC, I'm beginning to think watching entertainment from the comfort of my quiet home is a much better option.
I forgot that a good majority of audience members are disrespectful and pretty much ignore all the rules—including no texting or talking during the movie.
The normal volume conversations and the number of lit screens from people's smartphone's in my peripheral vision throughout the movie were huge distractions.
Maybe as I'm getting older, my patience has worn thin, or I happened to have a particularly unpleasant experience. But seriously, how can anyone enjoy going to the movies when people are constantly updating their status inside a darkened auditorium?
It should illegal. Rant over.

Keep reading...
Show less
At one point in time, we've had the misfortune of living near a neighbor who is anything but discreet and considerate.
You're familiar with at least one of these scenarios – the loud music at late hours of the night, the frequent parties where guests spill out over onto your lawn or driveway, or the upstairs neighbor who refuses to lay down carpet on their hardwood floors and subject you to their stomping around the apartment.
Don't you want to take action but one without legal consequences?

Curious to hear of stealth tactics, Redditor JazzmanRob asked:

"What is the best LEGAL way to annoy your neighbors you can think of?"
Keep reading...
Show less
My favorite movie of all time is Willy Wonka and the Chocolate Factory. That movie slaps, aside from the presence of the evil Grandpa Joe. But I can't help but think of the number of lawsuits that would've taken place after the movie. Despite the fact that Wonka had all of the kids in his factory sign a contract, there definitely would've been a legal case involved after a kid almost drowned in a chocolate river, right?
Luckily, I'm not the only one who speculates the legalities of fictional universes. Thanks to Reddit, we can have discussions like this without looking like a weirdo at every party you go to. Because trust me, most drunk people don't want to hear about your Golden Ticket conspiracy theories. Trust me.
U/Yuuhxyuuh asked:
What fictional character should have been hit with a huge lawsuit at the end of the story?

​Why is it that most children's movies come with some truly awful adult characters? They would've been the first to be slapped with a lawsuit.
I feel like this goes for most superheroes.
"The Power Rangers, they're a paramilitary group and are (almost) never officially sanctioned to operate by their relevant municipalities. They cause massive amounts of destruction from their fights and by not warning anyone about the enemies they battle."
​The poor Baudelaires.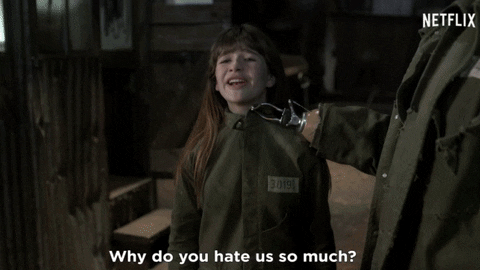 Why Do You Hate Us So Much Neil Patrick Harris GIF by NETFLIX
Giphy
"Pretty much every adult in A Series of Unfortunate Events."
"Given that the in universe legal system of ASOUE allows a man to marry his adopted 13-year-old daughter, coerced by a threat to her baby sister's life, under the guise of a fraudulent play, presided over by a judge unaware she is acting in an official capacity, and absolute none of this legally invalidates that marriage and the only thing that saved Violet was a loophole that a signature doesn't count if written with one's non-dominant hand, I don't have high hopes for the Baudelaires in civil court."

Do you feel it, Mr. Krabs?
"It's still running but, I can only imagine all the labor laws Mr. Krabs has broken."
I remember the episode where Patrick wanted to win an award Big Pink Loser and so he worked for Mr. Krabs with SpongeBob. The conversation was loosely:

Patrick- I can get my award working for Mr. Krabs
Spongebob- Yeah and at $50 dollars an hour. When I started working here, I had to pay Mr. Krabs $100 dollars an hour.
I always thought it meant Patrick was being paid that much until I realized what it really meant.
Hogwarts was a death trap.
"Vernon Dursley from Harry Potter. Child abuse, both verbally and possibly physically."
"Also, Hogwarts would have been sued I'm certain by multiple parents on multiple occasions if it were an option in the Wizarding world. That place is a security nightmare! (credit, mugglecast for fully convincing me that security nightmare is an accurate description)."

"Cerberus chilling in a closet, basilisk wandering the pipes, ferocious textbooks that can bite, dementors wandering around, very questionable teachers including a host to Voldemort, a death eater on polyjuice, a werewolf (despite that he was a good teacher), and a ministry official that used physical (permanently scarring) punishment on students. Totally acceptable place to send your kids every year, for sure."
​Weird, the movies you loved without question as a kid kinda shift your perspective as you get older.
​That deleted scene would've helped with context.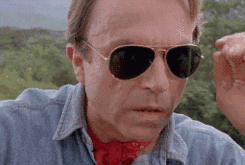 shocked jurassic park GIF
Giphy
"John Hammond from Jurassic Park. His legal team would spare no expense."
"From memory, there's a deleted scene from The Lost World: Jurassic Park where that happens. It's a boardroom discussion about payouts to the families of the workers who died and to the British family that accidentally stumbled upon Isla Sorna. Because of it, the board agrees to sack Hammond and make Ludlow head of Ingen with immediate effect. Ludlow then comes up with a plan to get their money back by opening up the park in San Diego using dinosaurs from Isla Sorna. Come to think of it removing that scene kind of removes a ton of context from the rest of the film."
Hell, I wanna sue this movie for messing me up.
"The dude who ran the Truman Show"
"Funny that movie was on tv and I just watched it again. Truman would have been able to sue for hundreds of millions. Then the money and fame would get to him. I think Truman would have had a mental breakdown after leaving. He would have been one of the most famous people ever. He wouldn't understand the hounding, everyone using him wanting him to do business with them."
"Everyone knowing every single intimate detail about you. Trying to come to terms it was all fake. He would be extremely paranoid his entire life and have a complete existential crisis"
Different rules for the John Hughes universe.
"Ferris Bueller."
"Everything that goes on with the car, hijacking a parade float, or trepassing throughout the neighborhood. Man the 80s we a different time."
It's so wild what fictional characters ​get away with. It almost makes me mad, before I realize that they're fictional and that I've had too much wine while bingeing these shows.
They should all be in jail.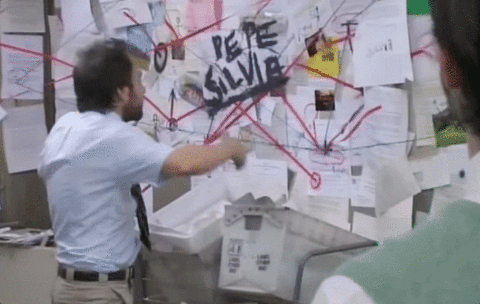 Always Sunny Fx GIF
Giphy
"The gang from It's Always Sunny in Philadelphia should be bankrupt from lawsuits and/or in jail by now from all the stuff they've done."
"I'd say almost 1 in 3 episodes should land one of them in jail for a couple years. With at least 1 season landing all of them in jail."
I can't watch The Office for this reason.
"Michael Scott."
"I like the episode where they hired an ex-con. He had been convicted of insider trading. Kevin later quietly confesses: 'I had him explain it to me three times. Because it sounds a lot like what I do here every day.'"
​Doctors would never get away with what they do on this show.
"Every character in Grey's Anatomy."
"The amount of HIPAA violations on that show was extremely distressing I have often said I would never ever want to be a patient in that hospital."
As for Willy Wonka, I'm pretty sure the only reason why he wasn't sued was that he had to live with Grandpa Joe. And that, my friends, is a punishment worse than death

Let it be known--if you ever find yourself in a fictional universe, you can basically do whatever you want without consequences. Best of luck, and godspeed.
Keep reading...
Show less
Nothing lasts forever. That is a sobering fact about life. That and all good things must come to an end. As the world progresses and as society evolves, things change fast. Have you ever thought about which "things" we all take for granted on the daily? Certain parts of life tend to become obsolete and it can be a shock. Like back in the day, they put lead in paint and thought it was a good idea. Now it's illegal. Bet they never saw that coming. What else do you think the law has to catch up on?
Redditor
u/Mazer_21
was wondering what is going to change the most over the next decade by asking...
What's legal now, but probably won't be in 10 years?
I have a laundry list of things I'd love to see abolished. Starting with loud children being loud on planes. I've been grateful for a decade that indoor smoking was stopped. I never thought I'd live to see the day where we can eat in a less cancer causing environment. Makes me smile.
No Promo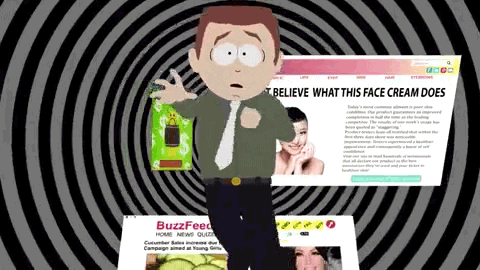 comedy central advertising GIF
Giphy
Mobile games ads not showing actual gameplay and being super sexual.
Lists
Getting away with listing "colour" or "artificial flavour" on ingredient listings and not getting to know what exactly those additives are.
This is a pet peeve of mine. I had an allergic reaction to a particular sauce.
All of the known listed ingredients I have regularly with no issue. We strongly suspect it is something in the "other herbs and spices" clause. Had my doctor do an allergy test, but it did not come up on the general list.
Let's Hope
Child/Teen pageants.
God, I hope so. Those things are SO monstrous. How the hell is that anything other than child abuse and borderline (if not outright).
Teen ones are creepy, the baby ones are mostly moms going crazy... idk how someone could be turned by that
Imagine those babies in 5 years.
Gamble Box
EA's "surprise mechanics".
EA is infamous for loot boxes. and in a hearing with the UK parliament they called them "surprise mechanics" to make it sound better. It's essentially gambling but it slides because you're at least guaranteed something. It's pretty scummy.
Secret Stash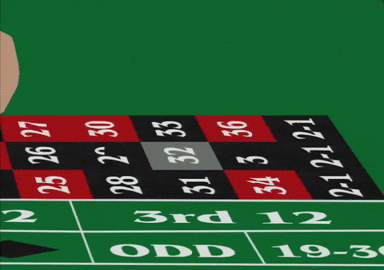 gambling GIF by South Park
Giphy
Gambling being quietly concealed in a video game (eg: FIFA ultimate team).
Now those are definitely somethings I never thought about. Of course I don't gamble already so that's no loss for me. But a few of those other ideas I can get behind. I wish some of them were already taken out. Let's keep compiling...
Thieves
Members of Congress buying and selling stocks.
Congresspeople were profiting from stock moves before GME. There were literally congress fools that used their knowledge of coronavirus to buy/sell stock to their advantage before the general public knew of the same info. If this sounds fishy, it is LITERALLY insider trading.
Faceless
Deepfakes.
That's already a thing. You can commission deepfake videos, anyone with a high end graphics card and some practice can make and sell them. Legally murky not practically difficult.
Medications
Drug commercials.
I always thought it was weird. Do people actually go to their doctors to ask for a specific brand of prescription drugs because they saw it in a commercial?
Doctor here. Yes, they do. And then I have to explain to them why they don't need the medication. Often the commercials are so vague, the patient doesn't even know what the medication is or does. I will say most people respond well to "This drug does X, and is used to treat Y. You don't need it because you have Z, which this drug doesn't treat."
Hang Up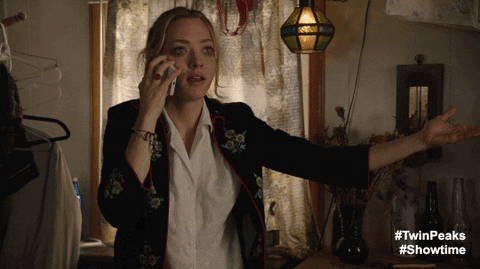 angry amanda seyfried GIF by Twin Peaks on Showtime
Giphy
The telemarketers and scam artists who are now able to use any phone number they want to call you, so you pick up the phone thinking it's your local bank.
Lay of the Land
Gerrymandering, if there's any justice.
Yeah, it's actually really hard to enforce the no gerrymandering rule. It's illegal in my state but to some degree it always happens. It can never be perfect. My county in particular is really screwed over. I live in a county with about 20,000 people and it's in the same district as a county with around 700,000 so my vote basically means nothing.
Not too shabby. I would say that a large majority of this list will lead to enrichment for the greater good of mankind. Let's just do away with telemarketers now! PLEASE!!!!
Want to "know" more? Never miss another big, odd, funny, or heartbreaking moment again. Sign up for the Knowable newsletter here.

Keep reading...
Show less
The world is full of swindles and scams. They lurk at every turn and sometimes jump right up in your face. It use to be that we only had to keep our spidey senses up when it came to things like a Ponzi scheme or a chain letter but thanks to technology and the internet, the reach is wide and vast and often times.... legal. You'd be surprised by the amount of "valid" tomfoolery is running amok. Don't feel bad, we've all fallen victim.... I'm still waiting on my returns from my 1999 chain letter. I want my dollar back!!!!!
Redditor u/EdgelordOfEdginess wanted everyone to get a heads up on some swindles we need to be aware of so that we're not bamboozled by asking....
Want to "know" more? Never miss another big, odd, funny, or heartbreaking moment again. Sign up for the Knowable newsletter here.

Keep reading...
Show less