911 operators have a front row seat to the moments when people are most stressed out.
These are the professionally calm voices on the other line when somebody calls in the midst of total catastrophe, a sudden tragedy, and imminent danger.
With one call coming in after the next, all shift long, it's not difficult to see how draining that job could be.
But there are occasionally calls that leave an operator chuckling. Some people choose to call 911 for the weirdest things.
Thankfully, a good 911 operator can sift through the the true emergencies and the strange, unnecessary call. Lucky for us, however, those ones ended up on a recent Reddit thread.
Abrera asked, "911 Operators of Reddit, what are some of the funniest things someone has called in for?"
So if you can, try to take a breath and double check to make sure it's a reasonable time to call 911. Although you can rest assured that if it's really out there, you just might make someone's day.
Want to "know" more? Never miss another big, odd, funny, or heartbreaking moment again. Sign up for the Knowable newsletter here.
Keep reading...
Show less
Unless you've just realized a lifelong dream of becoming a doctor, finding yourself in the hospital is not a joyous occasion.
Whether you are patient, employee, or concerned loved one, the hospital is a place known for its high-stress elements, morbid realities, and involuntary bodily functions.
All of those common elements can be quite scary, especially while you're in that heightened state of mental stress.
Plenty of Redditors know that full well, and from personal experience. They shared their stories.
le_kif420 asked, "What was the most terrifying thing that you've experienced while staying in a hospital?"
Many Redditors found it scariest to wake up in a hospital bed. Often disoriented, under the influence of drugs, or generally worried for their safety, the moments after the eyes open can be full of panic.
The In-Between World 
"I was strapped down and on a ventilator. I woke up and I was on heavy drugs so I kept thinking I was in a very bad dream and and trying to get out."
"I only did that a couple times but I remember having to be told it was real and not a dream. Whatever I think is real is the dream. And after a few seconds it would clear up."
A Regular Refresher
"When I woke up in the hospital buckled to the bed and didn't know why I was there. Happened more than once because it was for a brain injury and I couldn't remember why I was there so I kept trying to escape."
"They ended up writing on a whiteboard at the end of my bed that I'm supposed to be there and stuff."
-- Zeliv
Way Too Public 
"I had intestinal surgery when I was about 13. Recovery was about 7 days to be sure that all the plumbing was working properly."
"Well about the 5th day I had woken up to a fairly large wet spot covering my crotch and gown."
"Turns out I had a wet dream and was still unable to move easily to clean myself so I had to inform the nurse. I know it's not much compared to these others, but to a 13 year old it was a nightmare!"
-- 19rotuken84
Too Many Tubes 
"It really wasn't that bad but I was 5 and very very scared. It was after waking up from anaesthesia after having my tonsils removed. Due to a genetic thing painkillers or anything anesthetic doesn't really affect me."
"So I wake up and I am in a huge amount of pain, I'm surrounded by strangers and I can't talk. And then I see the bandage on my arm from the IV and start crying."
"It felt like forever until my Dad and Mom were there. But definitely being alone, in pain and unable to voice it was the scariest thing for me."
For others, it was all about the screams.
The other people around them in the hospital were in far more pain or anguish than these Redditors, but there involuntary outbursts were enough to make them shutter.
A Lot for a 12-Year-Old to See 
"Was about 12 years old got bit by a poisonous spider. In ER for it. The guy in the next curtain was apperently shot and stabbed with knife still in him."
"Nurses opened the curtain didnt realize me and my dad were in the next area over and so I saw a guy scream and holding in a knife in his gut."
A Tragic Twist 
"I was in a car accident with my mom back in 1999 here in Texas. A large van ran the red light at a four way intersection and t-boned us. The accident was so bad they took us all by ambulance to the emergency room."
"The people who hit my mom and I were in the room next to us. The woman was heavily pregnant but explained to the doctors something felt off for many, many weeks but that her doctor in Mexico said the baby was fine."
"The ER doctors did an ultrasound and determined her baby was dead and that it wasn't due to the accident - they figured the baby had been dead for WEEKS."
"I'll never forget that woman's screams. It was heartbreaking. She kept screaming 'get it out of me, get it out of me.' "
"I'll never forget that moment."
A Pop and A Scream 
"I spent some time in a psych ward as a kid. It was a bad place and pretty abusive. One of the staff members broke another kids arm and I remember hearing the boy screaming as it happened and afterwards."
"It was scary especially because we had no agency between being kids and psych patients so the staff had total control."
-- Heartlast
Others recalled the procedures they themselves endured. At the time, they were concerned, in pain, and frantic. They hope to never find themselves in that spot again.
ER Trip
"In the ER and was given an IV push for pain and left alone in a treatment room. I had a bad reaction to the medication (found out later, I can't have any form of opiates, real or synthetic, as I have a bad reaction.) In short, I tripped my fu**ing A** off, while bleeding heavily, and whatever they gave me seriously slowed my HR and my BP tanked."
"I'm not sure what was more terrifying: being fully conscious and aware in a body that is slowly shutting down, or being convinced there's a 7 foot tall shadow demon standing at the foot of your bed to take you to Hell when it's over."
-- geminiloveca
AHHHH
"It wasn't terrifying but the most awful thing I've ever felt. I had a drain put in after having my gallbladder removed and the next day the nurse came in to take it."
"That things was in there about 6/7 inches, right up into my stomach and she just slowly pulled it out. Oh a still shudder thinking about it."
-- thatisyucky
Close Call 
"Giving birth. I lost a lot of blood, I was lying in bed and feeling really weak and cold when someone from the staff came to check on me."
"I asked if that's what it feels like to die, she didn't seem to take it seriously until she had checked some stuff at which point she got others there and then last thing I remember is them putting some mask on me, thinking I was going to die."
"Reading the journal it was initially estimated to be 0.8L blood loss but it was more than double that I lost. If she had checked on me later, I probably would have lost more blood."
-- jpesj
Hopefully, you never find yourself in the hospital facing such concerning moments like these ones. But if you do, know that you're not alone.
Want to "know" more? Never miss another big, odd, funny, or heartbreaking moment again. Sign up for the Knowable newsletter here.
*The following article contains discussion of suicide/self-harm.
The person on the other end of a 911 call has a truly remarkable job.
For those who don't play that professional role, we hope to never encounter the 911 call interaction. But if we do find ourselves making that call, the moment is an anomaly in our lives.
The chaos, the panic, the racing heart, and the desperation are all emotions we, ideally, don't experience on a regular basis.
But for the operator on the other end, our call is one in a long line of calls they've received all day, and all the workdays before that one.
It's difficult to imagine being embedded in those uniquely urgent, emergency moments all the time.
Some Redditors who are on the other end of that call shared their experiences on the job.
WhimsicalxxButcher asked, "911 dispatchers what has been your most creepy/unnerving call?"
If you or someone you know is struggling, you can contact the National Suicide Prevention Lifeline at 1-800-273-TALK (8255).
To find help outside the United States, the International Association for Suicide Prevention has resources available at https://www.iasp.info/resources/Crisis_Centres/
Again, we hope you never have to use the 911 call in your life. Nobody wants to be involved in a sudden emergency or a tragic incident.
But hopefully, if you do, an operator like one of these thoughtful, sensitive Redditors is on the other end.
If you want to be ready when an emergency strikes--or isn't far away--it's so important to have a developed foundation of preparedness.
In the midst of a sudden crisis, blood pumping and heart racing, devising what to do out of the blue is just about impossible.
But if you've studied ahead of time, and even practiced if you're really good, you won't have to devise anything. You'll just act. And you'll act correctly.
You might even save a life.
Some Redditors offered a head start for emergency preparedness.
zephaniahmesfin asked, "What are some facts that can actually save someone's life?"
A good amount of Redditors pointed out the subtle occurrences that look relatively harmless but call for a serious emergency response.
Often, these tips involved going straight to the hospital. But knowing when it's time to go there is often the pivotal variable in saving or losing a life.
Don't Count Anybody Out 
"If people stumble for no reason and sound drunk but haven't had alcohol, ask them to smile. If it looks weird/ one side is drooping, get them to a hospital ASAP. High chance it is a stroke."
"Plus people of every age can have a stroke."
Know What to Look For 
"The symptoms of a heart attack are slightly different for men and women. This is one of the reasons women sometimes get diagnosed too late."
"Men: Cold sweat/ nausea; Chest pressure/pain; Shortness of breath; Pain in arm(s), back, neck, jaws, stomach"
"Women: Fainting/ extreme fatigue; Chest pressure; Shortness of breath; Upper back pressure; Light-headedness/ dizziness; Pain in arm(s), back, neck, jaws, stomach"
YOU WILL NOT GET IN TROUBLE
"If you are taken to the hospital and the doctors ask you if you have taken any drugs don't just think about the illegal stuff also tell them if you've had small things like Advil or Tylenol it could save your life." -- Atomicwaffle117
"Frankly this needs to taught in schools. I've known people who took stuff and didn't tell the doctor's, they either went into withdraw which prolonged there stay, or the doctor's have them stuff which interacted with drugs and they nearly died cause of it" -- xxluisvrewxx
Warning Signs 
"If your vomit looks like coffee grounds, you may have internal bleeding. Head straight to the hospital." -- Long-Cupcake
"Additionally, this kind of internal bleeding is further down the digestive tract and has a higher chance of being a more serious issue."
"coffee grounds means that the blood has been digested by your stomach. if it was just a tear in your mouth or esophagus (like from vomiting too much) it would be bright red." -- elaerna
Other people offered advice geared toward sudden emergencies that strike out of nowhere. These are the situations where the right knowledge, held deeply in the brain, can turn you into a first aid life-saver.
Hopefully you'll never use these skills. But it's best to be ready.
Get Low 
"Crawl out of a burning building, breathing as close as possible to the floor as you move."
"Toxic smoke rises while air remains more breathable nearest the floor."
-- Back2Bach
Not Over Yet 
"There's something that's called gasping. It's the fake breathing that occurs when you're performing CPR on someone that has water in his lungs (i.e. because of drowning). It looks like a fish that's trying to breath when it's out of water."
"The person is not back alive then, and you should not stop the CPR."
Quarterback the Response 
"In an emergency around any other people, be intentional and specific with people. Do not shout into the void 'someone call for help!!!' "
"Make eye contact with someone, make sure they know you are talking to them, tell them what you need: 'Sir in the blue shirt. Call an ambulance.' 'Ma'am with the green jacket, go ask the barista for a clean towel.' 'You with the hockey mask and machete, watch this baby!' "
"Studies have shown that the assumption that someone else will do something is ingrained within people and often they will not help without specifically being talked to."
-- Goosfrabbah
Finally, some people took the preventative approach. They highlighted either moments or longer term dynamics that clearly indicate a looming crisis.
Knowing what comes next can help prevent things from ever getting there.
Deprive the Oxygen 
"Don't pour water on a burning pan/oil/grease in the kitchen, cover it with a damp cloth or towel. Water will make it explode like a bomb."
"Same goes for gasoline I believe - the burning gasoline will just float on top, still aflame, but now spreading more easily to something else flammable."
-- bodhi85uk
Ya Never Know 
"If you have to eat crickets or similar insects, chew them. DO NOT EAT THEM ALIVE. They have spines on their legs which can cling to your throat and are very difficult to remove without a decent amount of force (i.e. you cant "shake" your throat like you would your hand to remove them)."
"If they block your wind pipe, you'll asphyxiate."
"I used to work at a pet store, I've had to explain this to quite a few people who wanted to do "Fear Factor" parties or dares or pranks."
-- AzoriumLupum
Counter-Intuitive Warnings
"If one of your depressed friends suddenly starts acting really happy or peaceful, don't leave them alone."
"When suicidal people have a plan and are about to kill themselves, it can make them feel relieved which can make it look like their depression is getting better."
Do yourself a favor and study each and every one of these.
If you hold them deep enough in your head, you can "forget" them for as long as you want, and you'll be surprised when they leap back into view right when you need them.
Want to "know" more? Never miss another big, odd, funny, or heartbreaking moment again. Sign up for the Knowable newsletter here.
Keep reading...
Show less
Sometimes it's a knee-jerk reaction to call 911. Once an emergency emerges, often the mind begins to splinter. You want to be helpful and superhero-like but most of the time, we're all just grasping for a bit of sanity. That isn't a judgment. It's harder than you think to keep your cool in an emergency situation. But... just make sure it's an emergency. Too many people are commandeering 911 for things that are not dire. That's why there is 311... try it.
Redditor
u/FormerLongTimeLurker
wanted to emergency workers out there to share with us about their daily headaches by asking them...
First responders of Reddit, what is the stupidest reason someone called emergency services and what happened?
I have to admit the last time I called 911... it was a non-emergency. But my roommate and I didn't know that. It was Halloween and a massive "something" slammed against our door. When we opened it the "something" was gone. Then all of a sudden I heard screaming and gunshots. And... I smelled an immense amount of pot. Turns out the massive something was our alcoholic neighbor who visited the roof and feel down the stairs on the way back. He quickly picked himself up and hurried off before we could catch him. The gunshots and screaming were our downstairs neighbors watching "Scarface." Their sound system is state of the art. I told the police someone had been murdered. So you can imagine how thrilled the neighbors --who were innocently watching a movie and smoking copious amounts of pot-- felt when answering the door to detectives at 2am. We all had a good laugh about it later. Well, my roommate and I did. The neighbors who give me side eye. I think the people on this chain can sympathize with my mistake.

Good Luck Goldilocks...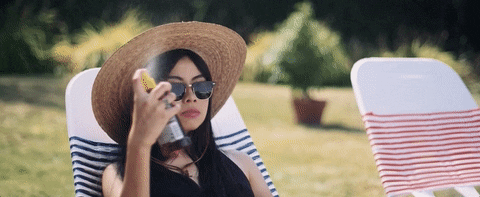 summer sunglasses GIF by Topshelf Records
Giphy
Well, I once sprayed myself in the eyes with bear spray as a kid and wound up calling the fire department. My initial perception was that you put bear spray on yourself, not the bear. It was an incredibly rude awakening. The fire department got a good laugh about it while I vigorously poured water into my eyes as I continued to cry. Makes for a good story now though.
Not my Legos...
A kid called 911 because he wanted us to come arrest his brother for not sharing the legos from the lego bin.
You see, they were supposed to share, but his brother wasn't sharing. The caller's mom even told his brother to share, but alas, the brother declined. The bin had enough legos for both of them, but the caller's brother said that he was playing with all of the legos. This wasn't reasonable to our caller. There were too many legos for one person to play with at the same time. Therefore, our caller's brother was a liar, a turd, and he definitely wasn't sharing and Mom said he had to share so we needed to come arrest him.
While hilarious, we wanted to do a quick check to make sure there wasn't something else going on. We had a high degree of confidence that this wasn't a coded request for help, so we asked to speak to an adult. After confirming that there was no actual emergency, we ended the call and recommended no action.
Share your legos, kids.
Nana's Phone
My cousin was learning about emergency numbers. She stole my nana's phone, ran to my nana's room, gathered my siblings and called 911. Of course someone answered and she flipped out. She immediately hung up without saying something. The operator calls back but nobody answers. 10 minutes later, the police arrive. They said that they got a phone call from this location.
My cousin immediately starts wailing in the background. My nan'a calls for one of my siblings who tells her that it was my cousin who called because she wanted to see if anyone would answer. My nana apologizes and the police start laughing, saying that it happens all the time.
Sometimes kids are adorable. The next group of people just found themselves in the wrong place at the wrong time. Who hasn't right? More often than not, lonely people will try to find connection anywhere and everywhere, like an ER at night, so once and awhile we innocently find ourselves as accomplices in a stranger's story. And some of us just get stuck due to our own malfunctions.
Just Visiting?
Former er nurse here. My absolute worst was a lady who called 911, claiming she couldn't breathe.
She had a pimple on the inside of her nose and it hurt to breathe through her nose. I rubbed some bacitracin on her pimple, gave her a bus pass, which she refused, demanded a cab voucher, accused me of calling her poor, then called an Uber.
Super strange encounter.
I need to be BALED out...
Obligatory not a first responder... but the dumb caller. Climbed up into the hayloft of my barn, and while I was moving bales around I accidentally jammed the door to the ladder closed. I didn't have any tools with me to wedge it open, and I couldn't pry it up with my fingers. But I had my cell phone with me, I always bring my cell to the barn. None of my neighbors answered their phones, so... yeah.
"911, I'm stuck in my barn. Can you send someone to climb up the ladder and open the door?"
The worst part? I work in the hospital. I KNEW every single person (and they sent two cop cars and a fire engine for some bizarre reason) that showed up at my house. To this day, I've yet to live it down.
Can I hitch a Ride?
Got a call for chest pains, patient gave a really generic story, got to the hospital and when the triage nurse asked what was wrong I start telling her about the patient's pain. The patient cut me off to explain she wasn't having chest pain, she just wanted a ride to the hospital because she liked the socks she got in the emergency room last time she was there and would like another pair.
Who can't help but be frantic when things we hold near and dear go missing. I have a small, black dachshund, her name is Juliet. Over the course of our ten years together she has sent me into panic mode several times. She either is doing it innocently or she 's the devil. (Still so cute either way) Every once and awhile she'll hide. The problem is she is compact and easy to miss in poorly lit spaces. More than once I've torn my apartment apart in search of her, only to find her asleep in my laundry. One time I was sure she was taken from my open window. So I called the police, right before they arrived, I turned around to find her staring at me form under a pillow. I believe with a smirk. There were no treats that evening.
Quack
Elderly lady calls and reports that out of her 200 ducks, 3 were just stolen.
Arrived to see an enormous mass of ever moving ducks and elderly lady says, "See there's 3 missing, just count them." Needless to say, you could count to about 10 ducks at most before you lost track of the ducks that were either counted or uncounted.
Me Again...
Not a first responder but my previous phone had a virus and would randomly call emergency services twice a night while I was using it. Few times I couldn't disconnect in time and would awkwardly tell the responder it was a mistake. I still feel bad for wasting their time.
Cruella?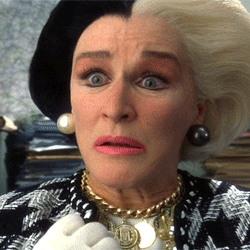 101 dalmatians GIF
Giphy
Young couple calls and reports that out of their 17 dalmatians, 15 were just stolen.
There wasn't much SY could do besides put up adverts in all the papers. After a rather unorthodox escape by the dogs themselves, an officer arrived for a followup to see an enormous mass of ever moving dalmatians - many more than the original 17 - and the young husband exclaims, "It's a dalmatian plantation!" Needless to say, you could count to about 10 dalmatians at most before you lost track of the dalmatians that were either counted or uncounted.
Hot Water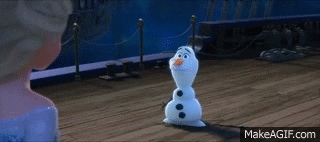 olaf GIF
Giphy
Local lady made the news for calling emergency services because her snowman was stolen.
Guys and gals, let's all save emergency response for emergencies. Can you imagine a "please hold" response while someone is breaking into your home so that the person hogging up the line can get a police escort for a missing Scooby-Doo sweater. (Yes I've lost mine before) When in panic mode... stop, breathe, assess then choose action. Calmly. Call 311. Or learn your local non-emergency number.
Want to "know" more? Never miss another big, odd, funny, or heartbreaking moment again. Sign up for the Knowable newsletter here.
Keep reading...
Show less