Eccentric people tend to give the impression they are always outgoing and don't have a problem being the center of attention.
But that's not always the case.
People have complex personalities that can't always be categorized strictly within either of the binary classifications of introvert or extrovert.
Sometimes, those who are perceived as eccentrics might actually prefer their solitude but adapt to varying social situations like myself–though my friends may never be cognizant of it.

Curious to hear from strangers online about this concept, Redditor PrimaryRun7955 asked:

"People who enjoy being alone, why?"
Preferring Chill
"Honestly, I like peace and quiet. People talk too much."
– knighttimedragon
Introverts Rule
"Yep, most people are exhausting after a while. It's why my favourite people are all quiet introverts."
– hauteburrrito
Break From The Family
"I live in a family of 6. Any moment of being alone is the closest i can get to silence and peace. And chilling while watching a good series or reading my fav books."
– crazy_not_but_lazy

Some people like the luxury of not having anyone around influencing them.
I'm In Control
"Because I'm in control and can do whatever I like without being dominated by the ringleader."
– SeladorSmith

Party Of One
"Same. One time I went to a convention alone and it was such a great experience. I got to enjoy the panels I wanted and come and go at my leisure, rest when I wanted. I went with a group in the past and have one friend who dominates and makes wherever they want to go the priority. When I finally did get to decide on a panel, they complained the whole time."
"Going to events alone is superior."
– SluffyBound490

No More Accommodating
"Haven't seen this one mentioned yet: Not compromising. Might come off as a bit direct or selfish but balancing the social needs or expectations of others constantly can be exhausting."
– kraljaca

It's Habit-Forming
"Unaccountable autonomy is addictive. Solitude is a luxury if you get used to it."
– tickle_mittens

It's Not That Selfish

"I have my own interests and stuff I want to do. Being around other people means you have to deal with them and do stuff together instead of just doing what I really want."
– BigDumbGreenMong
It's about not no longer becoming exhausted.
Dropping The Act
"I get tired pretending I am paying attention when people talk."
– Otototototototoi

Self-Love
"Because I like myself."
– bread_makes_u_fatt

At the end of the day, I want to enjoy peace and quiet time and indulge in my own interests not shared by those closest to me.
I want to play my 80s music without being judged. I want to read without distractions. I want to watch my shows without running commentary.
But trust, I also have my itch for other human interaction to share laughs, ideas, and inspiration.
I'm not exclusively an introvert, nor an extrovert.
But I find that finding the right balance keeps me sane, and when I get asked if why I'm such a homebody sometimes, I tell them it's nothing personal.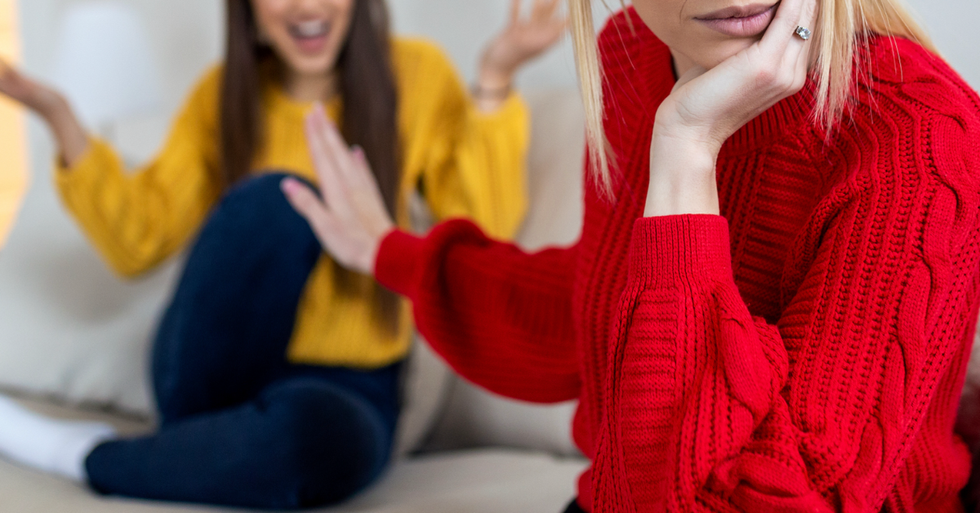 No two people respond to nicknames the same way. Some nicknames are bestowed on people out of ridicule or mockery, and as such, people tend to wish people would stick to addressing them by their given name. Other times, nicknames are given to one another out of love and affection, resulting in people having trouble […]
More
Sometimes learning about us humans is downright scary.
The things we're capable of... or the things we're too stupid not to be aware of, is mind-boggling.
And the more we know, the better we can cope and maneuver.
Redditor rui_xox33 wanted to discuss some of the darker aspects about this mortal coil, so they asked:
"What are some creepy facts about human nature?"
Get Naked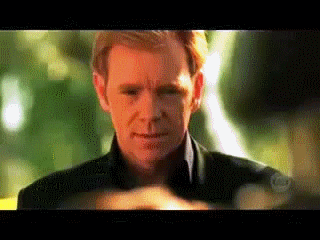 csi miami GIF
Giphy
"On a recent date with a CSI agent I learned that a lot of people die naked on or near the toilet. Apparently people get very hot and try to strip down when close to death."
KingPnutticua
Like a Starfish
"We possess the genes for regeneration similar to starfish and salamanders. They are on the same chromosome as the genes for scar tissue formation. However they are not turned on whereas the scar tissue genes are."
"So technically, we could pull a Piccolo and regenerate limbs like a starfish."
"But we don't because it's waaay too metabolically demanding on energy. If we could do it, you'd likely shave years off of your life in exchange. Instead we make scar tissue to reinforce the injured area."
StopFool
Moving Parts
"After a back surgery, your organs might have been moved to perform certain parts of the surgery. The doctors don't move your organs back to their original place. This funny feeling you get after the surgery is your organs moving themselves back to their original place. Yes, they are capable of that."
VetreeleekYT
Separate Systems
"The eyes have a separate immune system than the rest of the body. If your body's immune system realizes your eyes exist, it'll attack the eyes and reject them from the body as it would a virus."
berripluscream
"I also have a fun (?) fact about the eyes: The retina isn't really fixed in the eyes."
"The part where the nerves leave them is quite inflexible but towards the outside/lens the retina is staying because of osmotic pressure. I know because I had a blood vessel that somehow leaked and a couple of months later the retina in that eye detached in a big way. It's not so funny when several doctors say something like, 'that doesn't look good' when examining your eye."
Awkward_Volume5134
Object Around You...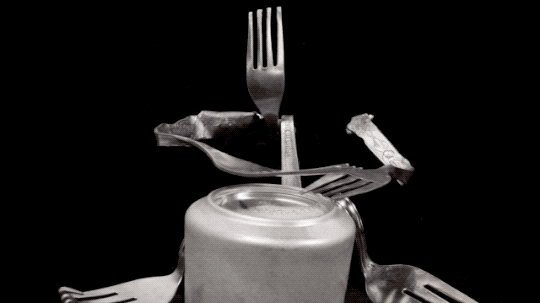 drumming sub pop GIF by Sub Pop Records
Giphy
"If you happen to have brain injury, there is a condition that makes you unable to recognize objects around you. Like, you will see a fork, the colors and the shape of it, but you can't know how to use it, if it's edible or not, etc. Pretty scary thing to imagine."
Big-Bridge-6142
Brains and forks, not always a great combo.
From the Top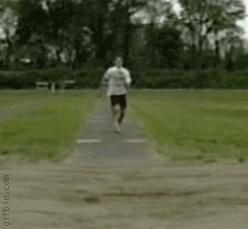 Fail Long Jump GIF
Giphy
"The call of the void. This occurs when humans are on high places, like rooftops or cliffs, and get the urge to jump. It's actually pretty common."
jstclair08
'Clearly Remember'
"Learned memories, i.e. people 100% sure they remember things which actually never happened but were told many times by media/memes/others. I observed this for certain episode which happened less than 10 years ago and which everyone whom I asked witnessed themselves personally, but they all 'clearly remember' it in a way it was presented in memes and jokes and not how they actually saw it happen."
p17s82
Head Issues
"Risks during birth are abnormally high compared to other species. Because of our upright gait (mother's narrow pelvis) and big heads, fetuses cannot 'fully' gestate until being born. Humans have to be born prematurely while the head is still tiny and squishy. Otherwise, childbirth would not be survivable at all."
deepestfish
"Gives Out"
"Most people that die due to hypothermia get naked before dying."
"This is because, blood stops flowing to your extremities, so you don't lose body heat. Just before death, the brain kinda 'gives out' and allows blood flow to return to normal. This sends warm blood to your cold limbs, making you feel very hot and sweaty, so you strip."
diamondhound2509
Evil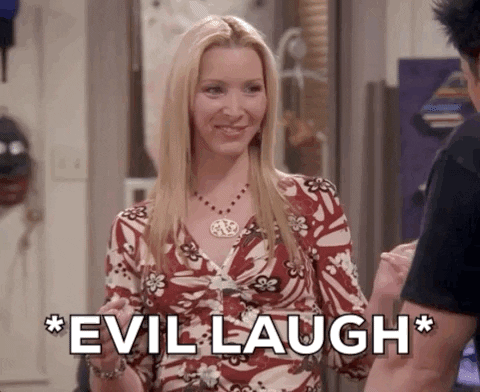 Season 9 Phoebe GIF by Friends
Giphy
"That pretty much everyone has the capacity for extreme evil given the right circumstances."
Affectionate-Goat896
Humans are weird. I wanna be a spider.
How about you? Do you have anything to add to this list? Let us know in the comments.
A breakup can really reveal a person's true colors.
Whoever in the relationship initiated the heartbreaking news that "this isn't working out anymore" or for any other reason the significant other didn't see coming can elicit irrational behavior.
Can they be blamed for going into a blind rage? Well, it depends.

Curious to hear just how someone whose had their heart broken reacted, Redditor No-Feeling865 asked:

"Whats the most f'ked up thing your ex did after a breakup?"
Some people just can't accept the fact that love has died and they resort to revenge.
Fake Pregnancy Alert
"Said she was pregnant and sent me a positive test. I searched positive pregnancy test results on Google Images… it was the first one to pop up."
– SpaceShipET

Public Announcement
"Had an ex make a MySpace page about how I'm a f'king loser. I already knew that, but I just thought it was rude."
– EssEyeOhFour

The Expensive Guilt Trip
"Take out a credit card in my name, go to Greece, and rack up $6K in charges in my name the stick me with it."
– soon_zoo55

Based on these cases, divorce seemed a logical next step.
Expensive Waste Of Time
"Cheated on me, refused to sign the divorce papers, so I had to pay an attorney thousands more to show up to court."
"Showed up to court, judge asked: kids? No. Shared property? No. Bank accounts? No significant money in them."
"Judge literally asked, 'why are you here?' I pointed at her, he sighed, signed the divorce and said 'next case'. Thousands of dollars for literally two minutes of court time."
– Shoddy_Emu_5211

No To Makeup Sex
"I left my wife when she threatened me with a 6' kitchen knife because she was stressed by our 11 year old son's homework. 4 weeks later when I collected the last of my things from our house she looked upstairs and seductively said 'do you want to come upstairs for a f'k?'"
"In the 18 years we had been together she has never said anything like this before."
"That was a definite 'No!'"
– Elegant-Ninja-8166
Actions spoke louder than words verifying these were not the kind of people you'd bring home to meet mom.
Truth Comes Out
"Immediately started dating the girl he swore he wasn't cheating on me with."
– emshlaf

Animal Cruelty
"Hung my dog off a balcony. He is okay now."
– easygoinggirlie
Sometimes, there's a happy ending.
Blessing In Disguise
"I had an ex who cheated on me multiple times, and just generally manipulated me emotionally. Always lied to me and never actually came clean about the cheating, even when I had evidence, or when her best friend came to me because she thought I should know."
"We finally break up after 8 years, and I get back out there and start hooking up with someone else, ended up getting her pregnant, and it was her choice to keep it."
"My ex heard and called my Mom to tell her before I had decided to tell anyone in my family, totally blindsided me when I started getting calls and texts from my parents."
"Anyway, the other woman ended up being the most amazing mother, friend, and partner you could ask for. We've been married for 4 years this summer, and our son will be 5 in the spring!"
– Cristal_Lizard
The horrific behavior mentioned above just further cements the fact that some people were never meant to be in your life.
That's the thing about a person's true colors–you don't see them until in hindsight when the relationship becomes comfortable.
Love makes jilted people do crazy things, indeed. Like slashing an exe's car tire in a parking lot with surveillance cameras catching all the angry action.
Yeah, that may or may not have happened.

When it comes to certain behaviors, it's a gender thing.
Our different anatomy makes men specifically do things–like adjust their crotch area in public or just give up altogether and spread their legs while sitting on a subway train to make themselves comfortable.
But it's not just about moving a stuck testicle.
There are other peculiarities exclusively associated with men.

Curious to find out more about what else men typically do, Redditor Sythanytx asked:

"Guys of Reddit, what is one thing that all guys do?"
Here's some behind the scenes examples of what guys do concerning what's between their legs.
Adjusting Period
"Pretending to put our hands in our pocket when actually we're actually trying to untangle our underwear."
– 0MrSoap0
Hands-Free Method
"The side step to unstick your junk from your thigh."
– decorativesofapillow

Here's what happens in the men's room.
Respecting Boundaries
"Give each other space at the urinals. 9 times out of 10, the only time you will see 2 guys using directly adjacent urinals is when there's no other choice. Otherwise, the rule is every other urinal, and we're pretty good at it."
– callingallcomas

Focus On The Task At Hand
"The stare blankly at the wall when peeing at a urinals."
"Looking to the side is punishable by death."
– barronelli

These behaviors occur before accomplishing a task.
Sound Check
"Pressing the trigger on your drill a couple of times as soon as you pick it up."
– bisquickvic

The Pat-Down
"What my brother calls the 'guy check.'"
"We slap our pockets to make sure we have our wallet, keys, and phone."
– yamo25000

Clearing The Path
"Kick rocks off of the sidewalk or down the street."
– blueduck9696

A Boulder Move
"enjoy dropping big rocks into water etc."
– Wetvv
Hear Him Roar
"One time I was in a walking path that crosses over a lake. Two little boys were running to the shore and back up to toss in rocks. I walked down to the shore picked up a bowling size rock and threw it off the bridge for them. I was a god in their little eyes. Lol."
– 10_Virtues
Selective Knowledge

"I have no idea wtf is going on in most of my friends personal lives... Known them for years."
– KingYondu

How Presumptuous
"Critically think if the next woman that talks to us is flirting with us or is trying to be a friend.... usually we fail anyways."
– Hack3rsD0ma1n

Here's a twist, if you will.
It's no secret men have an advantage with peeing while standing.
But here's my personal secret, and it's not something all men do.
At home, I pee sitting down. It's for a sanitary reason. I don't want to make a splash and have micro droplets accumulating on the bathroom floor, because, gross.
I wish my husband felt the same; but, I can't complain.
He always puts the seat back down for me when he's emptied out.