Some people are far more conscious of their health than others.
Be it out of obligation or self-interest, many people make a point of avoiding certain foods and products, and partaking in extreme diets and exercise plans.
Which doesn't mean they avoid unhealthy habits or products altogether.
Indeed, all of us are probably unaware that we all likely partake in eating food, using products, or even performing what might seem like everyday activities which could be harmful to our health.
Be it by happenstance or obligation.
Redditor BoBonkk1 was curious to learn the things which people might not realize are, in fact, extremely unhealthy, leading them to ask:
"What's something that is incredibly unhealthy that most people don't even realize?"
Having Friends Is Good For Ones Health!
"Loneliness."- CaptainGrabality
Always Good To Get On A Routine
"Shift work."
"Nights, followed by lates, followed by earliest."
"Physiologically so destructive."
"I work for the emergency services so it's essential 24/7."
"The management are pretty good but we've been shafted on pay at a national level."
"Still attritional on the body."- PhatNick
Always Try To Get Those Eight Hours

"Chronic lack of sleep."
"Sleep deprivation."- CoolPotatoTomato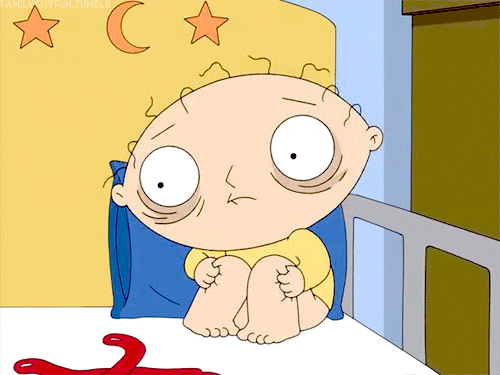 Tired Stewie Griffin GIF by Family Guy
Giphy
Not The Kind Of Energy You Want

"The amount of people who drink soda or Mountain Dew or energy drinks 24/7 and say 'I feel fine so it must be fine' is INSANE." - WildFemmeFatale
Get Up And Stretch Those Legs
"Sitting for long periods."
"Both unhealthy and as you get older dangerous."- JoeMorgue
Careful What You Breathe In

"Honestly, most cleaning supplies."
"They're fine to use in your house, but if you can smell it and your lungs aren't happy smelling it, you should be wearing an n95 or respirator."
"Bleach is a big one."
"Anything that makes you cough in a small room."
"I know everybody kind of goes crazy about shower stains but your bathroom is too small of an enclosed space to be using strong chemicals without some type of breathing protection."
"Turn the fan on, open the window and use a damn mask."
"Your lungs will thank you in 20 years."
"I never even thought about any of that until I started glassblowing."
"Glass blowing works with a lot of stuff that we have to wear masks for, cold working like sanding down glass, the colored powders, mold materials, enamel paints, asbestos pads, etc."
"Once I got into the habit of protecting my lungs, I realized just how much stuff at home is probably pretty bad to be breathing in also."
"Good news is, a reusable respirator is pretty cheap at any hardware store, the filters aren't crazy expensive, and it's surprisingly useful to have."
"Painting, cleaning, replacing 50 year old carpet, any stinky job like when a 70lbs dog has diarrhea all over the house, etc. It's just handy to have."- huskeya4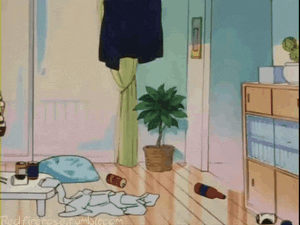 clean sailor moon GIF
Giphy
It's Important To Have a Little Fun Every Now And Then!

"Stopping yourself from enjoying/doing anything just because other people might not approve of it."
"It can end up being one of the most detrimental things you can do to your health, physically, mentally, spiritually and emotionally."- LustxInfinity·
Just How Much Fruit Exactly Is There?

"A lotta name brand fruit juices have lot more sugar than folks like to pay attention to."- TeriosNaija
Use Those Vacation Days!
"Working so much w only 2 vacation weeks (10 days) a year."- skoldane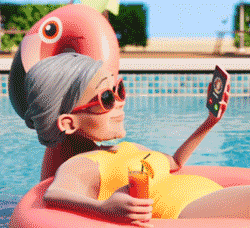 Out Of Office Summer GIF by Merge Mansion
Giphy
So, next time you find yourself sitting at home, alone, with nothing to do, take yourself for a nice long walk, or even just a short walk around the block.

Your mind and body will be very grateful for it when you get home.
As a little escape is just what the soul needs, every now and then.
Keep reading...
Show less
Between articles on the internet and advertisements on television, there are enough claims about the latest, greatest healthy option to make your head spin.
And of course, many of those are obviously fake. They clearly rely on pseudoscientific claims pedaled purely in service of an overpriced, obscure product.
But beyond those obvious scams, there are some more accepted myths too. These off-base claims of healthiness were the subject of a recent thread on Reddit.
Redditor player11123 asked:
"What is something that people say is healthy but it's not?"
Many people talked about how a few healthy ingredients can't necessarily stand up to a slew of other detractors.
"Naturally" Horrifying
" If it's natural, it's good for you.' I want to scream every time someone says this to me." -- CrunchityFrog
"Give them a nice tall cup of 100% natural, gluten-free, zero fat, no added sugar, non-GMO, activated Central American dart frog poison. Makes a great juice cleanse." -- Symnestra
There's An Apple In There Somewhere
"Many breakfast orientated drinks, while the packaging is green, shows fruit and uses the word 'fresh,' it is filled with sugars and/or calories."
-- DrVagax
Doused In Oil
"Salads in restaurants. Some are worse in calories, sugar and fat than a burger." -- Chola0921
"THIS. I was at an IHOP (surprise surprise) one time and their seemingly innocent spinach salad ended up being worse than the majority of their menu items." -- blukirbi
Others pointed to the dietary fads that, for some reason, still sweep the nation.
Well That's a Relief
"Anything that calls itself a 'cleanse' is bullsh** unless it's claiming to clean the outside of your body."
"Also, you do not have any amounts of poop rotting in your bowels. If you did, you'd have diverticulitis and you'd be going to the doctor or hospital."
-- FatherPyrlig
Purging Something, At Least
"Activated charcoal. You put it in your toothpaste and you're stripping the enamel, you drink it and any supplements or medications are out the window. You only need to ingest charcoal when you are heavily poisoned!!"
"Also, anything that claims to 'purge toxins' or 'clean x organ' is just a laxative."
Puzzling This Is Even An Issue
"URINE THERAPY IS NOT OK"
"And no, collecting your pee in a tupperware, and soaking your foot in it did not cure your infection."
More Issues With Urine

"Cow urine. I'm from India and politicians/leaders have supported campaigns claiming that cow urine can cure diseases, cancer, COVID, and much more."
-- NitroJ7
And some people took the question in a different direction. They identified the "healthy" life behaviors and outlooks that we're spoon-fed from a a young age.
Confrontation Does Not Equal Abuse
"Fighting with your significant other. Obviously having disagreements or occasionally arguing is fine but I've seen so many people who think completely disrespecting their partner during an argument is a normal part of a relationship"
Sprinting to Nowhere
"The grind. Hustling. Getting that bread. It's an unending strive for the impossible. You are wasting your life away on the impossible. Take a step back and realize what you're missing out on."
"You don't need to be rich to sit bad and relax."
-- Gausgovy
So Hard to Accept
"Couples who want a divorce but stay together for the kid, having divorced parents would be so much better for the kid than growing up with parents who always fight/ don't love each other."
So if any of these are a trusty dusty approach to health and well-being for you, maybe it's time to think twice.
Want to "know" more? Never miss another big, odd, funny, or heartbreaking moment again. Sign up for the Knowable newsletter here.
Keep reading...
Show less
There is a clear reason why the insanely unhealthy--and inhumane--food of McDonald's continues to draw long lines at the drive-thru and entire sports teams on the bus ride home from a game: MARKETING.
The McDonald's brand is synonymous with comfort, consistency, and even family.
Nowhere is that core essence reflected better than in the "Happy Meal."
Introduced in the mid-70s, the "Happy Meal" was conceived as a way to drive business in one of the most effective ways imaginable, by making kids love McDonald's so much that they scream at their parents about it from the back seat of a car.
A complete fast food meal with a little toy thrown in, all served in a fun cardboard box that looks like a little smiling face, the "Happy Meal" has stood the test of time, albeit with some healthier changes in the recent years.
But a recent Reddit thread ran a thought experiment. They imagined a 180: a "Sad Meal." People from far and wide offered interpretations of the very opposite of fun, family, and delicious.
lukeamotion asked, "If McDonald's sold a 'Sad Meal,' what would be in it?"
Some people offered up ideas that still had a foot in the McDonald's universe.
They imagined what shocking preparation faux pas might be at hand, or they modified existing meal choices to be only composed of their very worst elements.
Bad Toys and Worse Food 
"Cold fries, an apple pie that's been under the heat lamp so long the filling has dried out, and a warm flat coke. The toy is a used game pass code." -- score_
"Same stuff just the stuff that's been sitting a couple hours under a hot lamp, with a broken Jar Jar Binks toy." -- adanipse
"Nuggets are burnt, fries are cold, unsalted, and the bag is only half-filled. Soda has too much ice and the toy is just a note that says :(" -- Avicii_DrWho
All About the Buns 
"Two buns that hold nothing but a fat slop of mayo" -- turquoisepurplepink
"Just the weird middle bun from a Big Mac" -- octupleunderscore
"and the juice from a mc rib lol"
"I'll take one to go. But idk if I want it stale or still frozen, or maybe just untoasted. and a moldy frape for the drink" -- Idabro
Repulsive Imagery
"A large container crammed with french fries and chicken nuggets that are lathered in ketchup."
"It doesn't come with any utensils - you'll have to place the container on the floor, get on your knees and eat it like a dog."
Other entries left the boundaries of the McDonald's food world. They imagined other foods that kids--and even plenty of adults--would hate to receive at a fast food joint.
Brace yourself for healthy boredom and truck stop favorites.
Quinoa Quips 
"A container of plain quinoa, and a cup of heavily chlorinated, room temperature water" -- D3vilUkn0w
"'Ever snorted up a big loogie that had some weird hard bits in it? Quinoa is pretty close' -original quinoa marketing campaign" -- loptopandbingo
All Enjoyed While Cruising Down the Highway 
"A cup of water served at room temperature, fruit slices, onion nuggets, and a mislabeled sauce packet." -- ReadingReddit66
"Natty Ice and a slim jim" -- tmcg6
And then there were the entries that took a broader approach.
These Redditors put the "Sad" in "Sad Meal." But for them, sadness relied on an extensive context surrounding the meal. They developed character sketches and relied on tropes of middle age apathy.
The Decisions That Led There 
"Exactly what's in a Happy Meal but you're 36, divorced, and ordered it by accident when you forgot that you don't have the kids this weekend." -- wanderweather
"Hey, what's wrong with someone in their 30s wanting a collectible kid's toy? ;)" -- Some_Random_Android
"I was gunna comment something but yours blows mine out of the water" -- I_Nocebo
Bombshell To Go 
"A 23andMe report showing your real dad never loved you." -- wheniwascake
"How does McDonald's know this?" -- strangehitman22
"The fact you're in McDonalds is proof enough." -- wheniwascake
Earning Your Meal 
"The cashier would ask you what happened and caused you to buy it."
"And then gives you a note inside the sad meal box that roasts you about the problem that you told the cashier that caused you to buy it."
-- Arvindjor
We're happy to report that you don't have to worry about receiving anything quite like this the next time you swing by the McDonald's drive-thru.
Perhaps it might make you feel a touch more grateful to have that 1000 calorie beast in a bag.
Want to "know" more? Never miss another big, odd, funny, or heartbreaking moment again. Sign up for the Knowable newsletter here.

Keep reading...
Show less
Over half of Americans are cheating on their partners — with food, according to new research.
A poll of 2,000 Americans in relationships found 71% make unhealthy choices behind their partner's back and 55% have hidden food in their home from their partner.
In fact, seven in 10 actually lie to their partner about their unhealthy eating habits.
SWNS
The study, conducted by OnePoll in conjunction with Sabra, examined the eating habits and behaviors of 2,000 Americans in relationships and uncovered 64% of Americans say their relationships are not as healthy as they could be.

A staggering 68% say their partner negatively influences their eating habits.
But what would encourage healthy relationships? Fifty-four percent say eating well is one way to improve the health of a relationship.
Another 54% say they believe eating well can contribute to improving the health of their relationships – almost identical to those who think more sex can improve the health of a relationship.
When it comes to eating healthier, though, Americans are turning to others to hold them more accountable.
Nearly half (49%) say they trust their partners the most to make sure they're sticking to their healthier eating goals.
And it works: Three in four respondents say they've successfully influenced their partner to be healthier overall.
Seventy-seven percent say their partner has positively influenced their overall life and well-being.

SWNS
This positive impact has encouraged 62% of respondents to eat healthier while a further 59% have been encouraged to exercise more by their partner.

But it's not just partners they trust to keep them in line when it comes to healthy habits. Thirty-four percent rely on a best friend to hold them accountable for their healthy eating decisions while a further 28% entrust a co-worker to make sure they make healthy eating habits regularly.
Besides eating better and working out more, partners are encouraging one another to save money (54%), love themselves (53%) and have a general positive attitude about life (41%).
But despite all their efforts when it comes to healthy eating, 42% say Valentine's Day is a "cheat day" for them when it comes to food.
Is your relationship as hot as your favorite foods? When asked to compare their relationships with a variety of different foods, Americans' top choices were melted mac and cheese or spaghetti and meatballs.
The top plant-based comparisons were PB&J and creamy hummus and warm pita.
"Valentine's Day is a celebration of romance and relationships, but let's face it, not every relationship is as healthy as it could be," said Jason Levine, Sabra CMO.
"Enjoying foods you feel great about eating with someone you love may be just what you need to smooth things over and swipe right."
TOP 5 ASPECTS OF LIFE THAT PARTNER'S HAVE POSITIVELY IMPACTED
Eating healthier 62%
Exercising more 59%
Accepting myself/loving myself 53%
Saving money 54%
Attitude towards life and others 41%
*A version of this story originally appeared on SWNS and was written by Zoya Gervis
Keep reading...
Show less