In this day and age of advancement, it's crazy how so many things leave our heads scratching.
Like how in 2022 is such and such still around?
Everyone in New York wondered that for the past decade until they took the final payphone.
I always wonder about companies that still make you send a fax.
Y'all have heard of email right?
Redditor Pineapple_WarpDrive wanted to compare notes on why we think certain things and parts of life are not yet obsolete this late in the game of time. They asked:
"It's 2022, what shouldn't exist now?"
I feel like the list will be longer than we expect. We are still behind in certain ways.
lazy...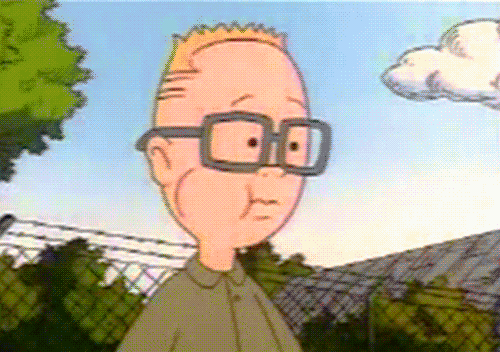 Bubble Gum Cartoon GIF
Giphy
"People sticking gum on random surfaces instead of at least throwing it towards the trash can a few feet away."
iesharael
How is this allowed?
"'Convenience' fees to pay bills online."
Rude_Yam_9962
"Yeah or any 'additional fee' that's required to buy the product or service. Advertise $100 but then at check out they add in service fee $25, convenience fee $10."
"Always at the last second too, usually right before you enter your credit card info. Wtf? How is this allowed? Just advertise $135 if that's the price the customer is paying. Should not be allowed to bait a low price and switch with a higher one once the customer is already invested."
REDDIT
Can you hear me now?
"Not being able to get cell service is spots in my own home."
Haunting_Spot_8002
"A friend worked in Africa building homes for the people. He said there were bush men with spears and loin cloths with a cell phone clipped on the side. Middle of nowhere yet reception everywhere."
RedLeader7
"Most of Africa skipped land lines altogether and went straight to mobile. In the west, cell phones and mobile internet are a luxury, in less developed regions it's often the only way to communicate."
pixelbart
System Collapse
"Companies that create problems and sell solutions instead of solving existing problems."
draconic_oxalis
"This was the inevitable outcome of an economic system in which only those doing labor are allowed to have food and shelter, yet technology is constantly reducing the amount of labor that is actually necessary."
"We only get money for food if we are seen to be working on problems. Now we're having a shortage of actual problems so we must make artificial ones to keep surviving. If only we had UBI, all of these pointless industries would disappear overnight as no one wants to keep working these jobs they know are pointless."
snapwillow
Hang Up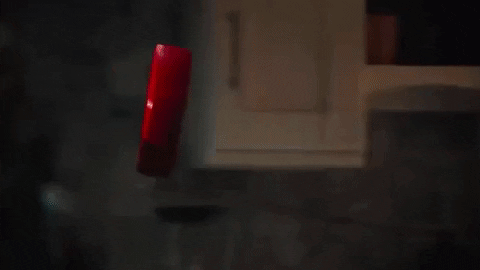 Call Me Hello GIF by IDK
Giphy
"Spam calls."
mstrss9
"I literally had spammers somehow dupe the phone number of my local council, it's scary just how close they can get."
Hazbro29
I HATE these SPAM calls. All hours of the day and night. I hate you!
Speed Up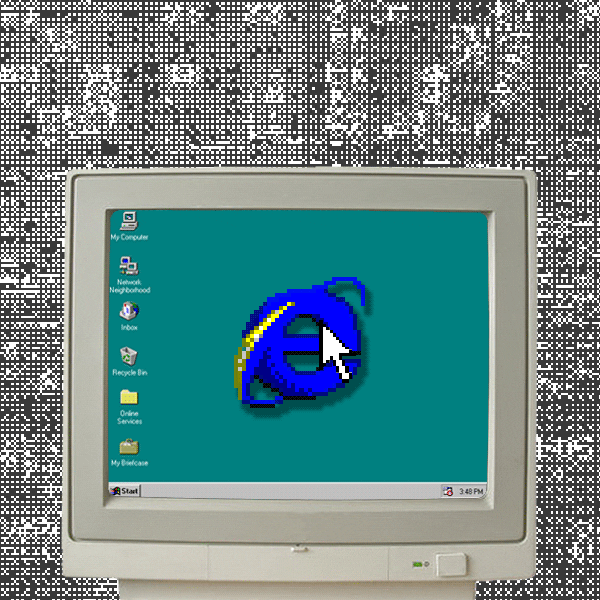 Internet Mouse GIF by kotutohum
Giphy
"Slow internet."
Necessary_Rule_8485
"We figured it out. Just that the companies are greedy and keep the money for themselves instead of upgrading infrastructure."
Unlucky_Clover
Paper Trail
"Junk mail."
furryShambler
"I know! Whatever happened with the Paperwork Reduction Act?"
Julie-Andrews
"in the U.S. you can reduce your junk mail a lot by going to.DMAChoice.org and OptOutPrescreen.com and filling out the forms for your address. I have reduced my junk mail by about 90% : FTC source"
FSMFan_2pt0
car-centric
"Having to spend 3 hours in traffic everyday."
CampaignAlternative3
"Because North American cities have over restrictive zoning laws that segregate cities based on type of usage and they build to a very low density and with car-centric development that makes it so everyone has to use a car to get anywhere."
houndog129
"It's not so easy to just 'find a job closer to home' for example I'll search on Indeed and the closest job in my line of work is like 2hrs away."
PhatShadow
It's Round
"Flat Earthers."
da_sylent
"So everything but earth Is round right? (according to flat Earthers) So as some members say it's like a frisbee in space. What if, bear with me... the reason the world will end is because a giant dog will catch us and kill everyone on earth by shaking the frisbee too much and cause floods and crap. Because if so, that's how I wanna die, letting a pupper have some fun with a fisbee."
viber223
Gross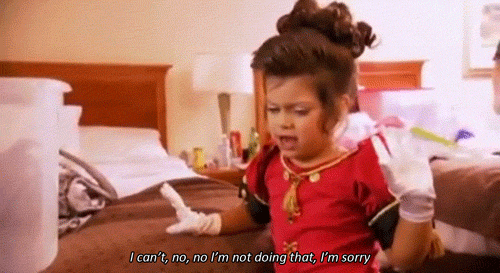 understand john boehner GIF
Giphy
"Child beauty pageants."
Heliouse66
"If I see a mother make her child do one of those, I WILL judge her."
EarwaxWizard
Can we work on eradicating these things? It's all well past expired.
Want to "know" more?
Sign up for the Knowable newsletter here.
Never miss another big, odd, funny or heartbreaking moment again.
Keep reading...
Show less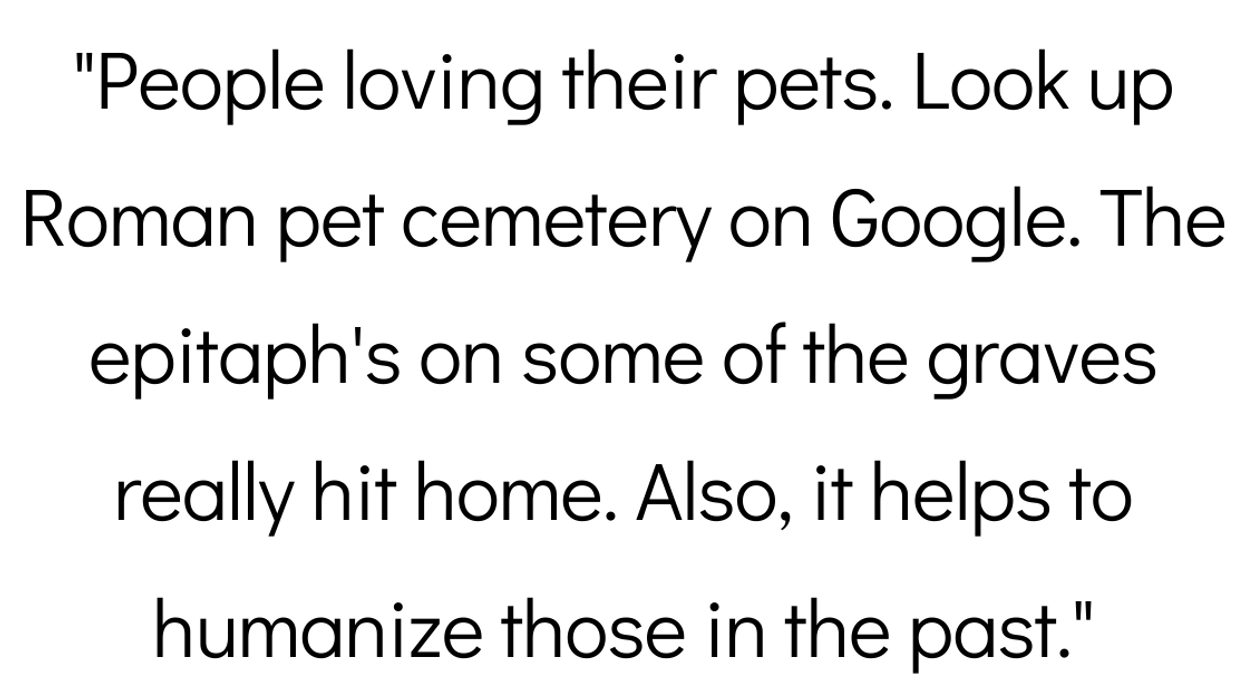 Each new day brings change.
It's pretty remarkable to think just how much our world has changed over the course of time.
Even in the span of a few years, we continue to see remarkable changes in architecture, technology, even in socializing.
But, as the saying goes, "some things never change".
Redditor sexykaren was curious to learn about the things which have remained constant with the passing of time, leading them to ask:
'What hasn't changed in the past 1000 years?"
Sturdy and steady.
"Bricklaying."
"The materials and techniques are remarkably static over the centuries."- fysicks
Eternally funny.
"Even in Rome they had 'yo mama' jokes scribbled on the walls."
"As well as stuff like 'Aranicus has a fat a**."
"Gives me some comfort to know that humans don't change that much."- momogirl200
"People still find toilet humor and dirty jokes funny."
"We probably always will, tbh."- Demonkitty121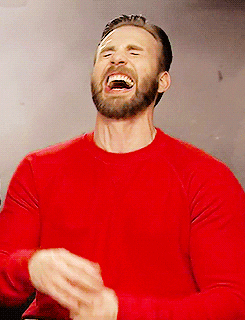 Captain America Lol GIF by mtv
Giphy
High Rollers.

"Dice."- Jedibri81
Timeless beauty.
"I work as a hand embroiderer in the fashion industry and often think if I was born 1000 years ago I could literally be doing the exact same job."
"Shame I need glasses though."- PrickStitch
Creepy, but practical.
"Using bone to scrape hide into leather."
"Plastics, metals and wood have been tried, but bone is still the best."- ironmcheaddesk
A Mighty Whack.
"The humble axe."
"While the axe did go through several major design shifts over the course of human history, by the time we get to 1022, we had already settled on a more or less straight shaft with a head made of iron/steel, with an opening or 'eye' that the haft goes through."
"If you walked into any big-box hardware store and bought a Collins axe and then took it back to 1022 and showed it to someone, they'd think the style was strange and they'd be astonished to find that the whole head was made of steel, but that's it."
"They'd be all, 'yeah, that's an axe'."
"'Obviously from some foreign country where everyone's rich, but it's just an axe'."- Glasnerven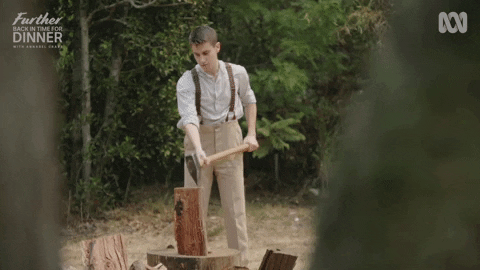 Back In Time For Dinner Reaction GIF by ABC TV + IVIEW
Giphy
The best friend anyone could have
"People loving their pets."
"Look up roman pet cemetery on Google."
"The epitaph's on some of the graves really hit home."
"Also help's to humanize those in the past."- Ralife55
When you need to sit down for a moment
"I was very stoned a while back and I walked past my kitchen table and I was just marveling at the chairs."
"'Wow'."
"'1000 years ago people were sitting in chairs just like that'."
"'Here I am...still doing it'."
"'Amazing'."- DurtyKurty
A beach fixture.

"Horseshoe Crabs."
"My understand is they have been pretty much the same for a LONG time."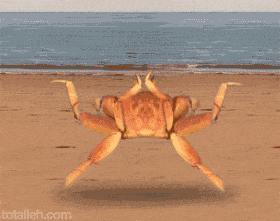 Giphy
Change is good, there's no doubt about that.
But it can be comforting to know that with each passing year, some things will always be the same.
Want to "know" more?
Sign up for the Knowable newsletter here.
Never miss another big, odd, funny, or heartbreaking moment again.
Keep reading...
Show less
New technology seems to be introduced at a faster and faster rate all the time.
It's only natural not everyone will be conversant in all the latest tech.
But some people really struggle.
Redditor NanoPope asked:
"What's the most ridiculous thing you saw a computer illiterate person do with a computer?"
Mice
"I have two coworkers who aren't sure how computers really work. Both have wireless mice."
"Coworker A's mouse stops working and can't figure out why. Coworker B takes his mouse and walks over to her desk, puts his mouse down and jiggles it around, remarking 'Huh, mine isn't working either here. Must be your desk or something'."
"Meanwhile his cursor is doing a dance around his screen back at his own desk."
"All I could do to keep a straight face."
- SecretlyHistoric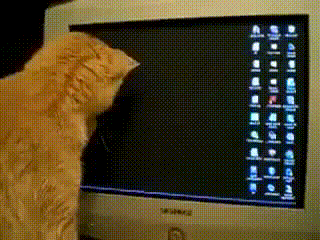 Giphy
"I was born in the early '80s, but I grew up with computers (Atari 800XL, followed by Atari ST, before we got our first 486 "IBM Clone" PC), so I was pretty computer literate from an early age."
"When I was in elementary school, my grade took a field trip to a temporary pop-up dinosaur museum. There were several hands-on exhibits set up, some of them involving computers."
"I remember seeing a group of students and a teacher crowded around one of the computers trying to figure out how to get it to work. The teacher had the mouse in her hand, turned upside down, and was trying to move the cursor by rolling the ball around (this was before optical mice)."

"Also, this was NOT a trackball, but an actual rollerball mouse with a mousepad."
- drummer_who_codes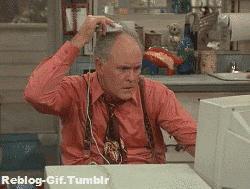 Giphy
Keyboards
"My father in law one day rearranged just the keys on his keyboard in alphabetical order."
"A was still Q, B still W and so on."
"In the end he smashed that keyboard and bought new one."
- lemonedpenguin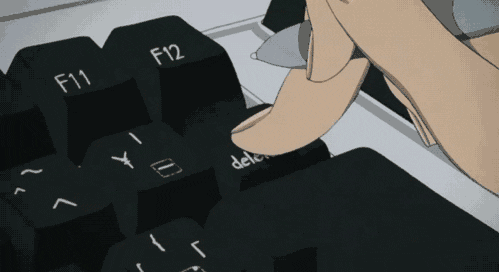 Giphy
Email
"Early 2000s, I opened an email account for my parents. I set it up on their work computer since I was waiting for them to finish work when I set it up."
"Everything worked great until one day I told them to open an email I sent them and they kept insisting they'd do it the next day when they were at work."
"Long story short they thought their email lived in the work computer and they couldn't access it from other computers. A quick lesson in email and suddenly they got much more responsive to emails."

- cybergaleu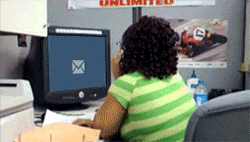 Giphy
"When I was the computer support person at my local library back in 04 an elderly lady was at a machine with an envelope and a confused look on her face."
"I approached and asked if she needed help and she said, 'I'd like to send this letter to my daughter in email, but I don't see anywhere to put it in'."
"She was holding a sealed envelope with her daughter's email address as the address and her return address in the regular spot. No stamp though."

"The look on her face was so earnest that I couldn't even be angry. I patiently explained what email was and helped her set up a Gmail account and typed up the letter in the email for her to send."
- Lobsterbib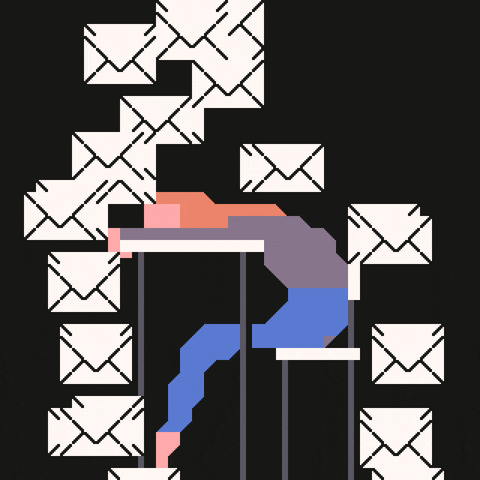 Giphy
Picture This
"My mom wanted to paint a picture of the Pope, so in a Youtube video that showed a picture of him she took a picture with a camera, developed the picture into a 4x6, and gave it to me to enlarge."
"So I just searched for the original image and hit print..."
- 3-DMan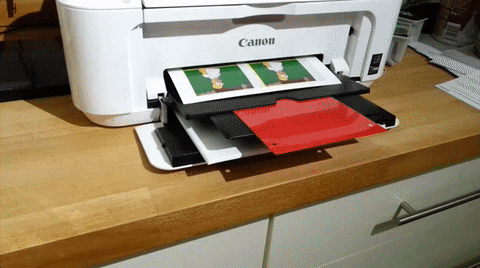 Giphy
Disk Drive
"Back in the days of the original Apple Macintosh (beige case, black and white display, new-fangled 3.5" floppy disk drive), one of the secretaries where I was working managed to force 2 floppies into the single drive at once."
"'It kept asking for disk 2,' she explained."
- corndogco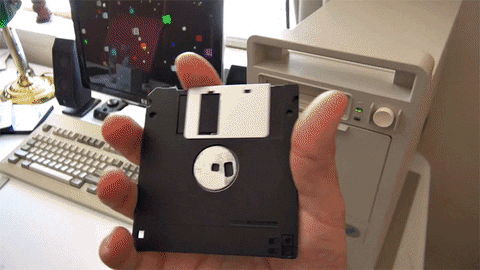 Giphy
Don't Turn It Off And On Again
"Back around 2000 I did IT for a country club. Every Friday and Saturday night, without fail, the server which was in a locked room would crash."
"This caused the food and beverage ordering system to go down for about 20 minutes."
"One weekend, I stayed late on a friday and sort of camped out."
"At about the time the server normally crashed, at the height of the dinner rush, the food and beverage manager walked in and unplugged the server from the ups, then plugged it back in."
"I asked him why. He said it 'made everything run faster' and further said this was a normal weekend routine."
- -Blixx-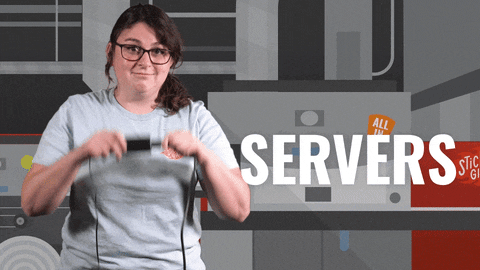 Giphy
"I used to be sort of a sysadmin for remote signals intelligence sensors for the Army. A few times a week for a few hours, an entire region of a specific network would go down and we'd just go kinda dark for a bit on that platform."
"No one could figure out why, and we normally have near 100% uptime. Colonels are calling asking wtf is up, teams are dispatched to check the sensors, no one could give an answer."
"Then we noticed they were only in hours that fell between 7am-3pm local time, Monday-Friday... hmm okay. Let's check everything again, teams go out to reboot each sensor individually, every node and server between us and the sensors, physically reseat cables... nothing, still goes out randomly for hours."
"Then one day during an outage the techs forward go check out that specific server room."
"There was a lone Navy Lieutenant Commander in there doing office work (even though he had a private office) and he didn't like how loud the servers were so he just powered them all down when he wanted to work in his hideaway."

"This dude just casually blacked out a bunch of national security missions for a whole a** country instead of you know, closing his office door."
- napleonblwnaprt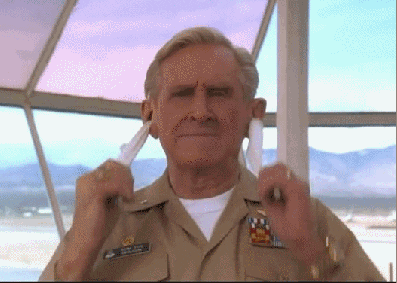 Giphy
We Don't Know How To Use Their Tech Either
"My grandmother has complained to me that store clerks are shocked and confused when she informs them she doesn't have an email address to provide, or a computer to make one on."

"She was born in 1929 and is 93 years old. The most modern device she owns is her TV, which has a VCR attached to it."
"She listens to music on a radio with a tape deck in it. Her phone hangs on the wall of her dining room. She doesn't even own a microwave."

"I think someone who was almost an adult when WWII ended can be given a break for not having an email address."
- Chris_Buttcrouch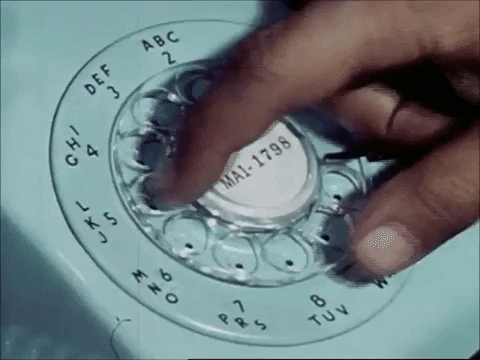 Giphy
So, are you the tech savvy one or the one who says "oops, my bad"?
Share your tech troubles in the comments.
Want to "know" more?

Sign up for the Knowable newsletter here.
Never miss another big, odd, funny or heartbreaking moment again.
Keep reading...
Show less
Look, us here at George Takei Enterprises (not our official name) in no way support or endorse the actions described below. It would be ethically wrong and potentially incriminating to say that any actions describe thereafter are acceptable or endorsed by us, or society as a whole.
Still, you do what you gotta do. Life is hard. Get what you can out of it, right?

Reddit user, IFeelSorry4UrMothers, wanted to know what to keep their sticky fingers ready for when they asked:
"What's okay to steal?"
The thing is, sometimes the thing you're supposedly "stealing" is not really being stolen, per say, in that if the people who knew you were taking it would file charges or anything.
Sometimes they just don't care.

Getting The Work Done No Matter What
"WiFi from the Jack in the Box by my house."
KittenPics
"Got through grad school leeching from an unsecured signal"
cavegoatlove
"My first apt in 2010 didn't have wifi and there was no way 19 year old me could afford it. Luckly back in the day most people didn't secure their wifi so I had ~8 options."
pokemonprofessor121
We're All Under One Together?
"Living over a decade in Japan, I've come to the conclusion that umbrellas are fair game."
PM_ME_ALL_UR_KARMA
"Take an umbrella, leave an umbrella"
AZBreezy
Take As Many Pacifiers As You Can. Trust Me.

"After giving birth, anything in the hospital room that's not nailed down."
MamaRebbe
"Kid was in NICU for two weeks after birth. The nurses would give me a new pack of preemie diapers every time I used more than 2 or 3 from a pack of 20, same for those Similac nursettes that came in six packs. I swear I went home with hundreds of diapers and formula bottles. Bless them."
Palolo_Paniolo
"It gets thrown away when you leave so…take it!! Less work for us. Also, formula and diapers are given free to hospital to create new consumers for that brand. We hand them off like hot cakes to help families but also, to screw the mega corporations. We are like drug dealers getting you addicted to pampers or Huggies, lol!"Sol_Luna70
The Office Space Is Entirely Open For Grabs
"Honestly? Where my fellow corporate office supply kleptos?? Don't lie…"
C-O-double-M
"When I was getting out of the Navy packing up to move. I found about 150 black "For Official Use Only" pens. I kept 10 and took the rest back to the shop."
EducatedEvil
I Mean, Yeah, Sure
"2nd, 3rd, or home in a baseball game."
ElGrandeRojo67
"Stealing 1st would look hilarious because you know the pitcher would just be standing there like "tf do I do?""
orionthehoonter
"You can if the catcher misses"
Zkenny13
"For those not as well versed as u/Zkenny13, if the pitcher throws strike three and the catcher doesn't catch it, the batter may attempt to "steal" first. It doesn't happen often, but it does happen."
"If it does happen, the pitcher is still credited with the strikeout, but it ruins any perfect game attempt."
DasPuggy
It's Build Into The Price
"I have few,"
"Soda from McDonald, ask for water (free) and drain it or drink it and pour soda on it"
"Napkins from any restaurant"
"Ketchup"
"Plastic spoon and fork"
AllenProduction
That Ol' Moral Quandry
"Food. I feel like if someone is desperate enough to steal food they really need it."
DonAskren
"Sanitary products, diapers, baby food. If you ever see a poor-looking/homeless person stealing these expensive necessities, please do not report them to the store manager. These are essentials, most of which happen to be expensive. And if it's baby-related, don't report it for the sake of the baby :/"
Ligma_ballz973
It's "The Code," Apparently
"I'm a young female and one " girl rule " I would say is common to know is if you see a woman steeling period products( such as pads or tampons ) or baby products like milk or diapers, you do not say a word. You don't know if that might be a mother who can't care for her child because of financial problems or mental health. It could be a woman who can't afford menstrual products. Even if it's neither of these you never know a person's situation and it's better to stay silent."
Cheesefan1
Weird Some Places Put Laws On This

"Trash. It was thrown away, so no one needs it anymore. Stealing trash is actually illegal in my home country, Germany."
DartmitBart
The information super highway is a glorious thing, allowing you access to a myriad of products with a click of the 'Purchase' button...
...most of the time.
Where All My College Students At?
"Academic papers and textbooks. The actual authors don't see a cent of it, it all goes to the publisher who gets to charge like 40 bucks to read it once. Oh and also in order to submit to those journals, you have to pay for it."
Inkuii
"Definitely don't ever type "sci-hub.se" into your browser of you're looking for access to a paper. It certainly doesn't have a database of pirated journal articles, or really practically anything with a DOI..."
"ETA: you also definitely can't download the file as a PDF. And clicking the source on the left side will NOT copy the citation to your clipboard. And it's absolutely NOT mirrored at sci-hub.st or sci-hub.ru if your ISP blocks it........."
Lestalia

"For academic articles, if you email the authors they'll almost always send you their paper for free and be really happy about it too"
fluffytedy54
Higher Learning Should Never Be That Much
"E-Textbooks"
-ImpliedConsent
"Pearsons can go f* themselves."
lorenzomofo
"YES. The online textbook viewer is awful too."
"Once I had to buy a $230 Pearson math textbook, I hated it, and it had multiple wrong answers in the practice question answer key... I returned it 2 weeks later and just found a pdf online"
Taco_Guy3
Up, Up, Down, Down
"Old Nintendo games. If they refuse to maintain their old game systems then there's nothing wrong with emulating them."
User Deleted
"Yeah if you can't even buy a game anymore, there is no ethical argument against pirating."
"Technically you can track down an old physical copy, but at that point you're only benefiting some reseller, not the people who actually own the rights to the game."
itsamamaluigi
When You Absolutely Have To Edit A Picture
"Adobe products"
dansla116
"I'm still using a copy of Photoshop 6 that fell off a truck back in 2000."
mandobaxter
"I'm in my 40's and pirated my fair share of adobe products over the years. A few weeks ago my teenager was trying to find an old pc game on steam etc. and couldn't even find a way to buy it. I showed him how to sail the high seas and find it. Today he came to me and said "dad, I found cracked adobe premiere and got it to work". Don't think I've ever been prouder"
Trill_McNeal
This "Stealing" Is Certainly A Lifestyle Choice

"i think its okay to steal anything. the punishment you get for stealing shouldnt be because you stole. i think it should be because you got caught. think about it, if you steal a twix bar no one is harmed by it. there are millions more being made and thousands more at stores. as long as you dont get caught stealing or harming anyone, ANYTHING is okay to steal."
waq_lol
Just a reminder: The law is there for a reason.
But, you know, be smart about it.

Want to "know" more?
Sign up for the Knowable newsletter here.
Never miss another big, odd, funny, or heartbreaking moment again.
Keep reading...
Show less
Technology advances so fast that odds are the device you're reading this on was most likely obsolete before you even took it out of its packaging. That's okay though, because the world needs new tech to keep up with the new demands.
Most of the time.
Turns out, there's a lot of old, outdated, outclassed tech still floating around out there, and some people are forced to use them every day.
Pity them.

Reddit user, nathan_thinks, wanted to know what tech should be relegated to the bin when they asked:
"What is a severely out-of-date technology you're still forced to use regularly?"
Sometimes, even though the technology might be old or outdated, it works just as well as anything we use today. No need to change what still works at the level it's required. ​
If It Ain't Broke...
"Kinda boring but I guess the oldest thing I regularly use is my alarm clock, same one has been next to my bed for over 30 years. Just a basic 80s clock radio."
BrandonTaylor89
Heavy Audio Requires A Heavy Mixer
"My quarter million pound audio mixer was built in 1998. It runs on Windows NT and a Pentium III with a 256Mb memory stick. We added an SSD a while back and changed all the fans. Our satellite uplink dish runs on two very old Mac's."
John5247
"I have a Wheatstone broadcast mixer in my home studio. I have to run a virtual machine with windows '98 to work the software for it. Luckily the software is really just needed to re-configure, and set things up initially. I'm not doing music, so inputs rarely change. It works well though. Each channel strip has a little screen on it that tells what the input is. It's one of the first consoles that did that, and I just put in a new SAS console in a cluster build and the little screens on it look the exact same as my Wheatstone. Rarely digital stuff ages well, but this has done great."
TravisGoraczkowski
Ever Seen A Movie About Reporters In A Library?
"Wouldn't say forced because I love it but microfilm. Work at a library. Super cool to still have this stuff. Lots of history would be lost without this."
turducken19
"I work in government records. Microfilm is the sh*t. The only thing that really worries me about it is what we'll do if one of the microfiche readers breaks beyond repair….."
Karnakite
"My state's archivist said that the reason for microfilm as an acceptable archiving material is because all you need is a light and a magnifier. It would suck to lose the machine that makes it easy, but we could still read it."
Available-Love7940
Won't Break As Easily
"I'm way off base from the other comments, but the only thing I can think of is the 'thumb breaking' can opener. The battery ones just don't cut it (hee hee), so I resort to old faithful. It works, but it's a bit hard on the hands. :):)"
MamaKitty28
Sometimes it takes old technology to get the job done.
That would be the only sane reason why you're still tearing small strips of paper off of the sides of your sheet after it's done printing.
Electronic Mail Must Seem Like Witchcraft To These People
"Fax machine"
f-ckitweredoingitliv
"Fun fact: The fax machine predates the telephone."
mprecup
"Swear to God, some of the older people at my work still ask me how to use the fax machine....are you kidding me."
throwingplaydoh
"Fax machines. Dear lord why do we need fax in 2022. Most businesses don't even have a copper landline. And why pay for an online fax service?"
RoadOk3108
When You Have To Schedule Time In Your Day To Print
"At work we still use a dot matrix printer with the strips you have to tear off. We've been told that when it breaks next time that's it. So we are all waiting on it to die."
Edrock627
"Does it go "SKKEEEEEEEER SKEEEEEEEEER SKEEEEEEEEEER" every time it prints? I gotta admit, I have a lot of nostalgia associated with that sound."
Karnakite
Code: Blue, No Matter Where You Are
"We still have a pager for our on call. It's ridiculous!"
Wiccataz
"I've heard the reason that hospitals still use pagers is that they are much more likely to have a signal than a phone in certain parts of the hospital."
ichliebekohlmeisen
And then there's these, tech maybe better suited to be a paperweight than what they were intended for.
So Much More Sanitary
"TP instead of a bidet. I've never used one but the sounds cool and cleaner than TP"
FluffyPancakes90
The Peak Of "Why?"
"How they still charging $100 for the TI-83???"
UndressMyBoner
"I started working for TI at the end of last year and during the info session the first thing they said was "no you don't get a free calculator"."
"We are actually having a fundraising auction right now to support United Way and tons of employees are auctioning off their rare TI calculators within the company. It's wild."
kpidhayny
Pray For Those In The Classroom
"My school computers. They have 4GB RAM and Intel Pentium processors from 2012, plus Windows 10 bloated with school security stuff. It takes half an hour to have it running, then the other half waiting to do stuff because it freezes"
Lollooo_
While You're At It, Pray For Those In The Medical Field
"Windows XP on a 20 year old computer. Scientific instrument that we can't upgrade."
Mica_Dragon
"We still use windows xp for our X-ray fluorescence spectrometer 😩. I know the pain"
liberalvenery
Seriously, Does Anyone Use Internet Explorer If They Don't Have To?
"Internet Explorer, I do programming as a mechanic whenever we install a computer on a car and many of the programming softwares need to run on IE to work correctly."
Sergio-14
Laws Keeping Old Machines Running
"In these parts, property titles MUST BE type-written using a REAL TYPE-WRITER. Which means a document that could be shot out of the laser-printer in 6 seconds needs to wait for 43 days while the type-writer person gets through their pile of other documents from 8 other counties."

"There exists some silly statute from colonial times (50 yrs ago) to this effect."
tastes-like-earwax
We're Totally Paperless....Kind Of...
"Paper bank statements as part of proof of address/identity. It's dumb especially in today's climate."
"I use online banking, my bank has no buildings and doesn't use paper. It's all done via an app. My statements are all online and are not acceptable forms of identity/address for some stupid reason, even though my name and address are there along the official bank stamp."
"I was forced to open an account with £1 at a brick and mortar bank and print off half a tree, get this… to take and upload photos of them and send them via email. And this bank is 8 miles away from me so I had to drive there and use fuel."
"What a wasteful and time consuming process."
MeMuzzta
We can only keep working towards the future. Sometimes that's a little harder when seemingly everyone is set on hanging out in the past.
What old technology are you forced to use every day? Tell us about it in the comments!

Keep reading...
Show less