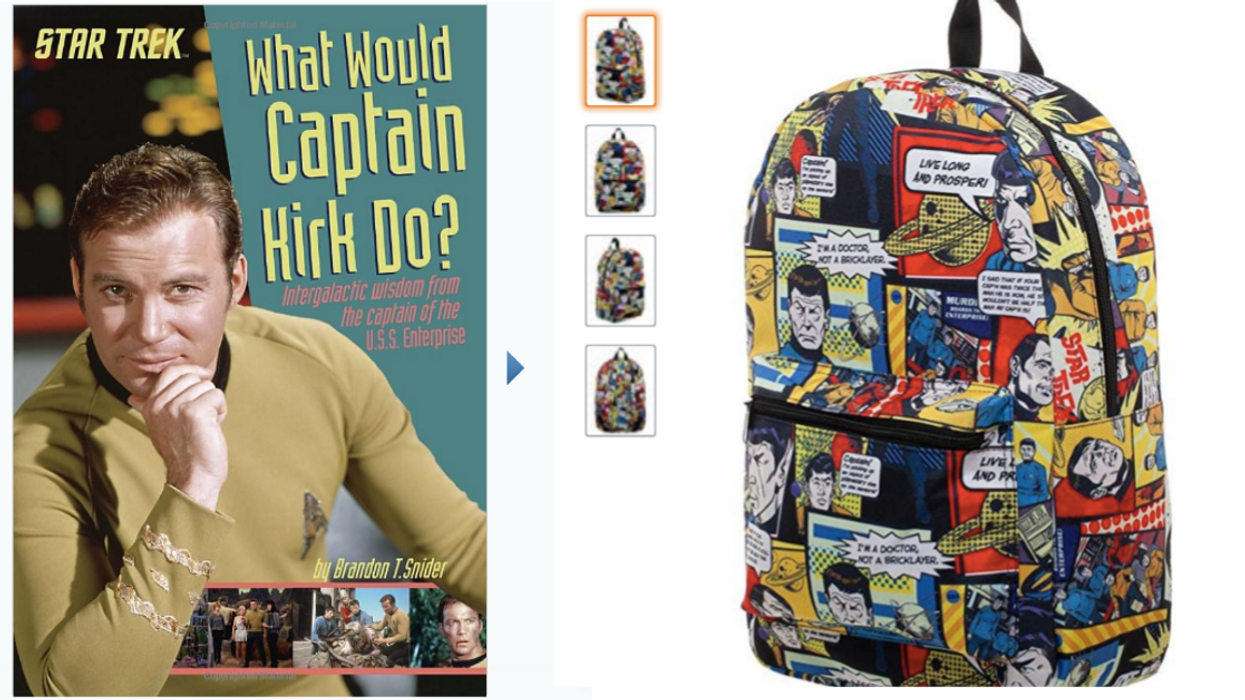 'Tis the season to be jolly and Trek the halls with Spock and Tori. Sorry, I'll stop with the Christmas puns. The point is, we have the ultimate gift guide filled with Star Trek gift ideas for the fan in your life.

Go beyond the expected and get them something that fits a Trekkie's personality better. From hoodies to mugs, these gifts should give your besties a Starfleet Christmas to remember. You don't even need to celebrate Christmas to use it as an excuse to buy this fresh Star Trek merchandise.
Serious question though, do you think they celebrate the holidays in the USS Enterprise? I can't picture Spock caroling, but it would certainly be entertaining.
Either way, these will be perfect for the white elephant, secret Santa, or the Yankee swap.
Keep reading...
Show less