Money makes the world go round.
It contributes to the betterment of society.
Well, that is what we're led to believe, right?
That is why so many of these big billion-dollar companies get fabulous tax breaks.
But sadly so many big-money jobs only help themselves.
In fact, a lot of fancy, money careers only focus on the green and not the people.
Redditor ThurnisHailey wanted to discuss the careers that leave little to help the world, so they asked:
"What high-paying jobs contribute very little to society/humanity?"
Anti-Robinhood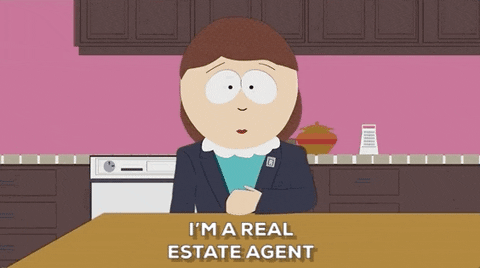 Real Estate Realtor GIF by South Park
Giphy
"My sister makes a lot of money in real estate. She helps rich people get even richer."
Ieatalot2004
"To be fair, most jobs are helping rich people get richer."
nBrainwashed
Useless
"As a marketing manager, I can tell you I have one of the most useless jobs in the world."
erose994
"What do you actually do as a marketing manager? I'm just curious."
bertolintus
"Mostly wrangle the opinions of 8,000 people who all think a project should be executed differently and all feel like it needs to be done yesterday. And pass that project through a complicated and overly bureaucratic system of approvals until it inevitably stalls out in a VP's inbox, and you have to send them 3 reminder emails just to get it done."
"Other than that... Talking to agencies (at least where I work, we outsource our graphic design, social media, and advertising work to third parties), building annual strategies, planning social media and email content, and occasionally getting to do something fun like writing a blog post."
"Oh, and managing budgets. But it's budgeting season right now so that's a touchy subject."
erose994
Data Collection
"Some of the best-paid people are figuring out how to collect as much data about you as possible to show you the best adverts. Or how to shave off milliseconds off a trading decision and build better arbitrage strategies to buy and sell the same thing millions of times."
Weak_Commercial_7124
The Middle
"IT middle management. I always thought they did nothing, then I was promoted to one and now I can actually confirm it."
"Do nothing, contribute nothing. Worthless."
RedditWhileImWorking
"I honestly think middle management is all about what you make it. If you're motivated and WANT to make things happen for the better, I think you generally can, but it's also very easy as a middle manager to just maintain the status quo and literally do nothing but collect a paycheck."
TinaBelchersBF
Complicated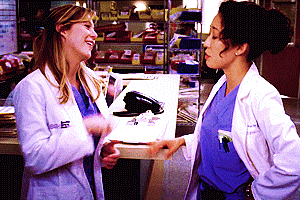 people love GIF
Giphy
"Hospital administration. Obviously, hospitals are important and are complicated systems that need proper management, but any doctor, nurse, etc. can tell you that hospital admins aren't exactly looking out for your health and safety."
dancingbanana123
It's sad to learn hospitals are a scam. Tragic.
Office Time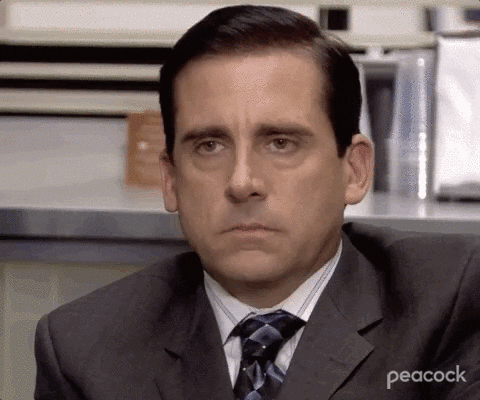 Staring Episode 2 GIF by The Office
Giphy
"Administrators who spend a lot of time inside an office in calls or meetings but have very little to do with the hands-on work that actually advances stuff."
Ukhupa
Dirt
"I'm using a burner account. I'm a political strategy advisor which is code for opposition researcher. I work for a federal government party in my country. I research for gossip or dirt on our political opponents and feed stories to the media to disparage them and have us win elections. I feel all I do is make people more disenchanted with politics."
Clean-Elephant9363
Moochers
"During the pandemic, didn't you notice that the 'essential workers' were often paid minimum wage? Seems like the important jobs that actually keep everything running are not being paid much at all, most of the time. All the value of their labor is being sucked out of them by the wealthy moochers who just happen to own the company but never do any work."
Pipboypipboycheerio
Liars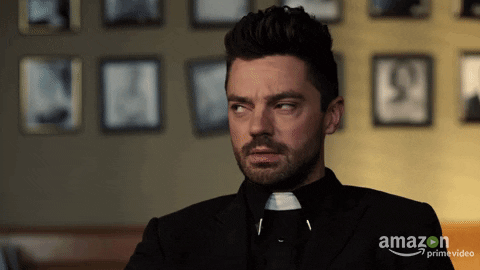 dominic cooper preacher GIF by Amazon Prime Video UK
Giphy
"Megachurch preachers are evil AF."
MpVpRb
"The fleecing of gullible sheep is a story as old as humanity."
wittie2
Well, people certainly had some feeling about these career paths. What do you think? Do you have anything to add?
No matter how positive each of us may try to be, there are moments when it's easy to feel hopeless about how the world looks.
Some have become fairly certain of society's demise because of a specific event they witnessed.
Redditor FlyingStudio22 asked:
"What's the best example of 'Welp, society is f**ked'?"
Work Comes First
"When I lost three of my closest family members to a drunk driver accident, and I couldn't get time off work to plan and go to their funeral because, 'you need to find coverage and if nobody will cover for you… you have to come in!' Yeah, none of my coworkers wanted to cover my shift. This happened very recently also."
"After I posted this, a lot of people asked if I went to the funeral. I did, and I'm so happy I did. It really helped me find some closure and take some time with my family. I'm going to request time off to see the motherf**ker who hit them get sentenced, and if they won't let me go… I simply won't show up again.)"
"(I also politely told my manager to f**k off and that he can fire me if he isn't happy with my decision to attend… still not fired.)"
- Beneficial_Cat9225
The Story That Should Have Been
"​I saw a news story of a high school student paying off a teacher's student loans."
- greenaidsdaog
Student Loan Problems
"There was a game show where the contestants played for the show paying off their student loans. If that doesn't scream, 'we're f**ked,' I don't know what does."
- Stillwater215
Poor Medical Care
"Pretty much any ER in any major city. Spend a few days in one and see just how incredibly f**ked up a significant percentage of the population is."
- Stock-Bid-9509
Stress's Impact
"I think about my friends, family, and colleagues, and I cannot name a single person who does not have a malady or six. Depression, anxiety, stomach ulcers, heart issues, etc."
- neomattlac
The Price to Pay
​"How people with illnesses have to pay hundreds of thousands of dollars just to survive. I swear, it's so messed up. 'Oop, you don't have enough money for a heart transplant that will save your life?… well, not our problem, say goodbye to your family.'"
"Like, if you don't have money, they will let you die. Literally. And then they'll be like, 'There's nothing we can do about it, sorry.' YES, YES THERE IS. This is someone's life and you're gonna let them die because they don't have enough money? It really shows you how people don't care about other people's lives."
- nilyat07
The Rent is Too Darn High
"Stagnation of wages since the 1980s combined with the increased cost of living in the 400% mark in key areas such as rent and food."
"Future's pretty bleak."
- uredoom
Distributed Wealth
"2/3 of wealth created throughout the pandemic went to the top 1%. Income inequality is going to be the downfall of civilization eventually."
- Crime_Dawg
Unconfirmed Sources
"People mindlessly believing propaganda that is easily disproven by a ten-second google search."
- Wild-Striker
Environmental Crisis
"The fish fillets are getting smaller, but staying the same price."
"If ocean ecosystems are no longer able to sustain consistently harvesting large fish, that shows deep problems that cannot be covered up. Couple that with the cost of the poorest, staple foods increasing while wages stagnate, and you have a perfect recipe for societal collapse."
"People are kept docile by all governments with bread and circuses. Well alas, the bread is getting more expensive and has for decades, while the circuses kinda suck and are rapidly going bankrupt."
"I have been recently re-reading Asimov's 'Foundation,' and his discussion of how powerful empires collapse through a gradual shrinking of ambition and will until all that the smartest are trying (and failing) to achieve is the maintenance of the status quo was rather disconcerting. Sound familiar to anyone else working in the public sector?"
- e-girl
No Teamwork
"When I saw how everyone reacted to the pandemic outbreak. Turning health issues into political ones. That basically cinched it."
- sharpshooter188
Lack of Priorities
"I know the exact moment I realized this. It was during the republican debate in 2015. I forget who made a comment about trump's hand size in a suggestive manner, but Trump responded by saying there's no problem there."
"Think about that, during a presidential debate, arguing about literal d**k size, and no one batting an eye. That's when I knew."
- Manimal31
Politics Aside
"I knew when they booed McCain simply for saying Obama was a decent family man."
- DogsAreOurFriends
"Negotiable"
"The fact that human rights are 'negotiable.'"
- teddyslayerza
All of the Above
"gestures broadly at everything all the time"
- nude-rater-in-chief
Many of the points made here are deeply troubling, and it makes sense that some people would view them as signs for societal doom.
Unfortunately, it's all about perspective, and what may be perceived as terrible today may seem slight in comparison tomorrow.
When the global pandemic hit in march of 2020, countless companies saw themselves going under.
Sadly, some companies, from a wide variety of businesses, simply couldn't adapt to working under the parameters of social distancing, or couldn't adapt in time, resulting in them permanently closing their doors.
Many people were sad to see these companies close, while many others were even sadder that some companies managed to pull through and stay open.
Indeed, long before Covid-19 wreaked havoc on the world, some companies and corporations people felt were actually detrimental to society would be doing the world a favor by going out of business.
Redditor param_T_extends_THOT was curious to find out which companies people fell into this less than prolific category, leading them to ask:
"Which company could go out of business tomorrow and it would be to the betterment of this world?"
Nothing Express About It
"Express Scripts."- BadDadJokes
Wildly Different, Yet Equally Unnecessary

"Privatized prisons."
"Glitter manufacturers."- Sped-Connection
Where To Even Begin?
"The church of Scientology?"- dipshipsaidso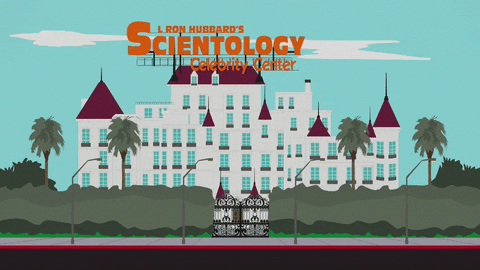 church building GIF by South Park
Giphy
Beware The Pyramids
"Any MLM bullsh*t."- Work-Alone
Taylor Swift Would Probably Agree
"Ticketmaster."- Tynesand
You Really Want To Trust Them With Your Money?
"HSBC, one of the largest banks in the world, is a criminal enterprise:"
"In 2012, the bank paid $1.9 billion to settle charges brought by U.S. authorities that it had failed to prevent money laundering by Mexican drug cartels."
"In 2013, HSBC was fined $1.92 billion by US and UK regulators for its role in the manipulation of the London Interbank Offered Rate (LIBOR), a benchmark interest rate."
"In 2014, the bank was charged by the U.S. Department of Justice for violating sanctions against Iran, Sudan, and other countries."
"In 2018, the bank was charged by the US Department of Justice for violating the Bank Secrecy Act and anti-money laundering regulations."
"Also, Nestle."- alecsputnik
Amen!

"Joel Osteen's ministries."- ststeveg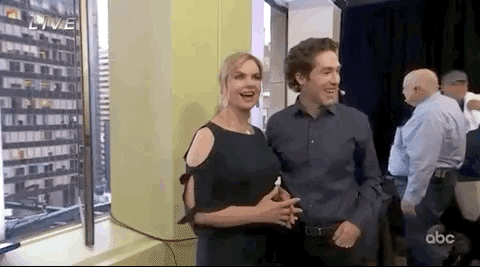 Joel Osteen Highwire Live GIF by Volcano Live! with Nik Wallenda
Giphy
Maybe All Big Pharma?
'Seems like the general consensus is Nestle, but I'll be weird and say DuPont."
"They're the reason every living human on the planet has Forever Chemicals running through their bloodstream."-poppidypoppop
"Blinded By The Light"...

"Everyone one that makes blindingly bright low beam bulbs."- RetinaMelter9000s
One Bad Experience Can Ruin It Forever

"Mark's plumbing."- GreenieMachinie93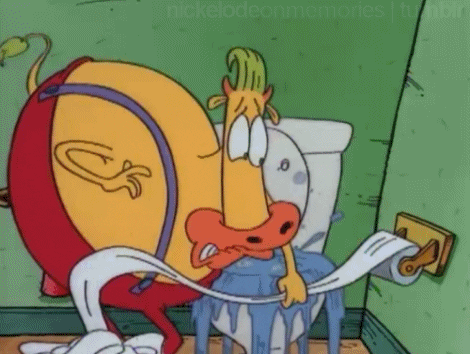 Rockos Modern Life 90S GIF
Giphy
"Oh The Wells Fargo Wagon Is A Comin' Down The Street..."

"Wells Fargo."- Itchy_Focus_4500
Honestly, Can't Agree With This One
"F*cking TurboTax."- camilofl20
Absolutely Frightening

"Wagner Group.'
"Dirty mercenary army with soldiers for hire."
"They have caused chaos where ever they have gone."
"Syria, Central African Republic, Madagascar, Libya, Venezuela, mali, Mozambique and a few other places, they have no desire to see a peaceful world as that would financially cripple them as a organization."
"Look at what they are doing to the Ukrainian people."
"Despicable organization and they have zero moral compass."- Weary_Violinist_3610
Maybe all Credit Reporting?
"Experian, Equifax, and/or Transunion."
"Leeches on America."- compusmack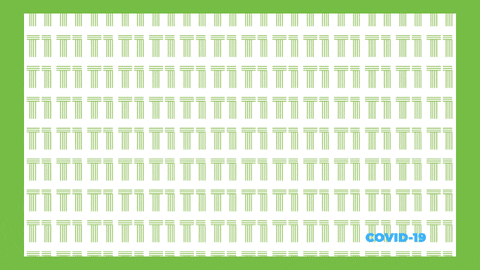 Smiley Face Thumbs Up GIF by Tier One Credit
Giphy
Can't Help But Say It, Did She Really Think "goop" Was An Appealing Name?
"Comcast & goop."- celeresaharano·
Be it poor customer service, questionable business practices, or just plain fraud, it's hard not to agree that any or all of these companies would not be missed should they close their doors.
After all, when a health and wellness brand openly tells you that some or all of its products may not actually improve your health or wellness, that just about says it all.
...even if Shakespeare in Love remains a romantic gem...
The world is ever-changing.
One need only look at the evolution of home entertainment.
First, we had to go to the video store to buy or rent video cassettes, then video cassettes were wiped out by DVDs until video stores became obsolete owing to streaming services.
Making the one-season failure of the Netflix series Blockbuster painfully ironic.
However, those of us who grew up rushing to Blockbuster, hoping the last copy of Jurassic Park will still be there, can't help but wish we could relive the experience.
On the other hand, we are glad to see other things from our childhood have become extinct.
Redditor AnalysisFrequent was curious to hear about things that people used to see all the time in their childhood which have all but vanished leading them to ask:

"What was normal when you were a kid, but you never see anymore?"
Honestly... Rude then, Rude Now!
"Showing up to someone's house without a text or call."- lpkrew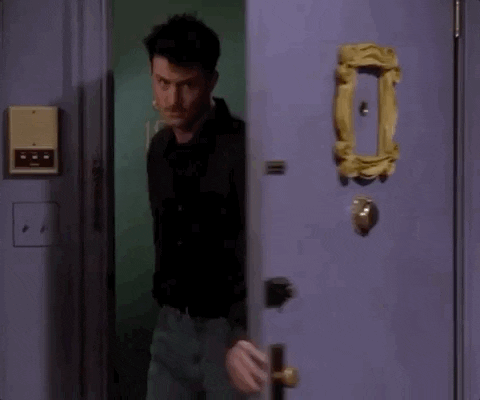 Walking In Season 2 GIF by Friends
Giphy
Before There Was Bluetooth...
"Cassette tape innards strung out along the highway, glimmering in the sunlight."- bigolfurryhead
No More Second Hand Smoke!
"Parents smoking in a car with kids with the windows rolled up."- WonderfulEmergency77
"Everybody smoked everywhere. At restaurants, the office, airports, everywhere."
"There's a picture of my grandma holding me as a baby in one hand and a cigarette in the other."
"Nobody thought that was the least bit strange."- MeghanFI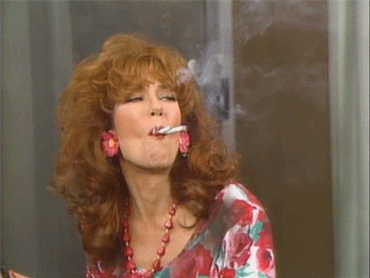 mothers day smoking GIF
Giphy
Now We Have Google!
"Using a set of 20 y/old encyclopedias as reference for my homework."
"JFK is president!"- ResplendentAmore
It Got Them Off Shelves...
"Toys in the cereal box"- NightDreamer73
How Sad...

"Fruit bats."
"There used to be a *ton* of them in my neighborhood as a kid and every evening you could look at the sunset as twilight set in and see flocks of bats flying around."
"Apparently, around the time I was in middle school, a fungal disease ravaged the local bat population and they never recovered."
"You never see them anymore."
"Funnily enough though, at the time, a local high school girl had this huge campaign to set up bat feeders to help bolster the local bat population and help them survive the fungal disease by giving them easy access to food."
"Said local girl has since become a federal Park Ranger as an adult and currently works for a state fish and wildlife service."- DoctorWatchamacallit
Now They'll Just Send Them A Text...
"Moms yelling from the front door to their kids to come home for dinner."- sflogicninja
Depending On Your Circle
"People talking about the Bermuda Triangle."- GarconMeansBoyGeorge
Best Not To Give Them Bad Ideas
"Candy Cigarettes."- Mechhammer
They're a dying breed indeed...

"Pay phones and answering machines."- Mondayslasagna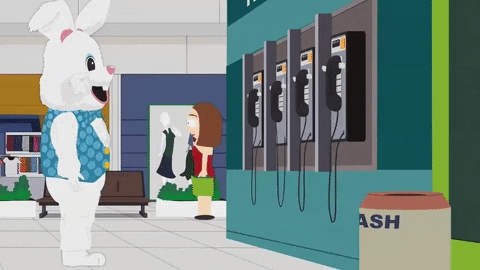 phone call mall GIF by South Park
Giphy
Even Printers Are Uncommon, Thanks to PDFs...
"Computer paper filled with lightly printed numbers and it had tear-off sides."
"My dad used to bring lots of it home for us kids to draw on."- reverendgrebo
...what were you watching?...
"Quicksand in movies and TV shows."- kzab81
Well That's Poignant
"Fireflies."
'I swear I saw them every year, in our back yard or when we went camping etc."
"Now I never see them no matter where I am, except for a few nights in the summer of '21 after I moved to a new house."
"It was so nice to see them again."- ModernCivilWar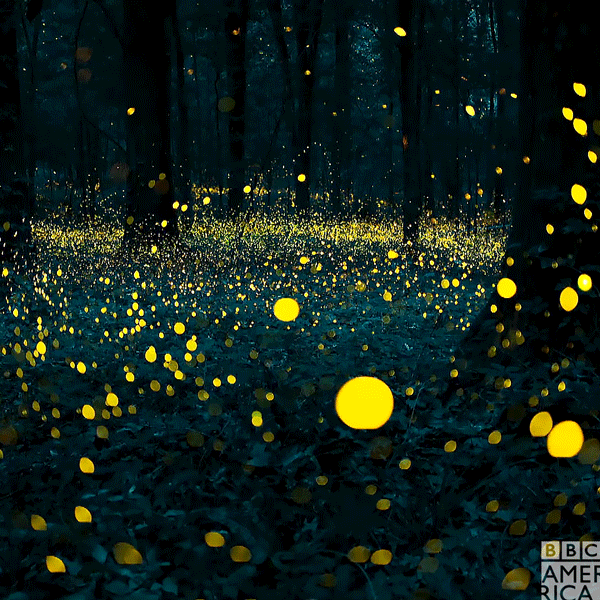 North America Lights GIF by BBC America
Giphy
Sadly, Not Because People Started Reading Maps...

"Printing out directions from Map Quest."- Keone_710
To think there was actually a time when we couldn't say "I'll text again when I'm close" and had to ask a friend to record a movie or tv show we wanted to watch.
Simpler times...
Why are we still putting up with societal and cultural BS?
Seems like society has backslid into allowing behavior we proved was unacceptable.
I guess the learning was only temporary due to the pandemic.
We make excuses for the worst people.
Call out bad behavior.
It's the only way we'll grow.
A deleted Redditor wanted to have a discussion about what we as a society need to eradicate, so they asked:
"What toxic behavior does society still make excuses for?"
Being rude to waiters, because I'm 'just demanding.'"
If you are... you're evil.
Doctor's Note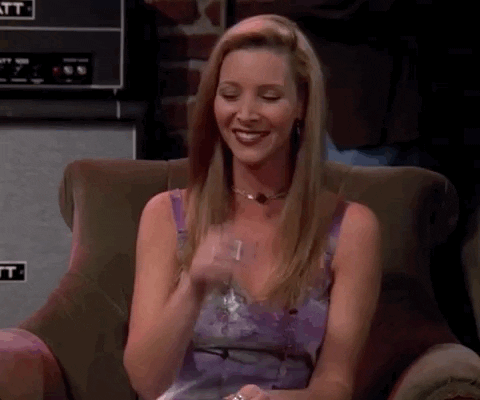 Sick Season 4 GIF by Friends
Giphy
"Looks like we are quickly returning to the 'go to work even when you're sick' way of thinking."
tickingkitty
Gimme Space
"That Family is allowed to not respect boundaries. It's something I see a lot and often trying to set healthy boundaries with them makes them treat you like the bad guy. And media and society tends to promote this behavior as love, when it's often actually dysfunction."
"There's a difference between being close and taking care of your loved ones and being expected to give up reasonable rights to personal space or to self sacrifice for them."
thrashmetaldinosaur
Not so Bad
"White collar crime. And it often appears that the more money involved in the crime and/or fraud, the less likely commensurate repercussions will be brought. The consequences of big money financial fraud are widespread and significant. It ruins many lives and often leads to the death of innocents."
NoHedgehog1650
To the Bone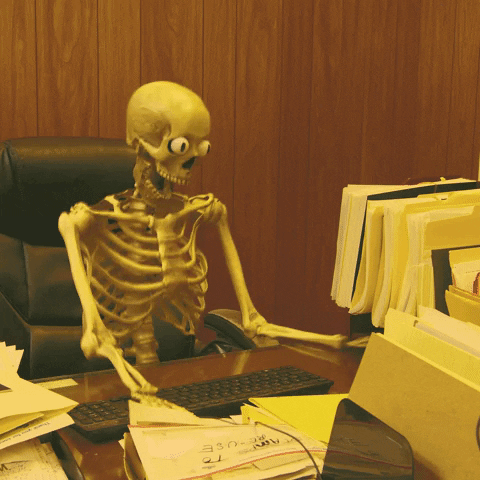 Working Out Of Office GIF by This GIF Is Haunted
Giphy
"Overworking and lack of sleep."
sesameball
"Plus missing meals to work more."
The_Hot_Stepper
Work. Work. Work. All the way to death. Welcome back to the office kids.
Hot/Crazy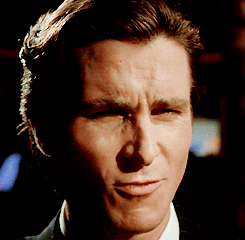 Christian Bale Oooo GIF
Giphy
"The 'cute but psycho'; mentality. It's not cute to be toxic or treat people like crap because you think it's 'cute' or acceptable because of your attractiveness."
lemonlady7
Bandwagon fallacy
"That if you agree with a majority of people, you are correct."
saltysaltedsal
"Not even the majority of people. If you can find people who share the same belief as you, it makes that belief even stronger. The internet has exasperated this problem."
"It use to be if you were into a niche taboo or out there conspiracy theory, you were pretty isolated. Now there are thousands of others who share the same thing connected from all over the world, so it's no longer weird. In fact, it's normal and everyone else is wrong. And they now have a thousand other people who will back them up on that!"
tie-dyed_dolphin
Calm Down
"Hustle Culture. You don't need/have to monetise every moment of your private life to make more money - you don't need a side gig or to start your own business or to turn your hobby into a job to be happy."
"It's actually really scary that so many people get drawn into this way of living and don't realise they're literally missing the living part of their lives."
Action-a-go-go-baby
"Not to mention, turning it into a job can destroy it as a passion. I've talked to so many artists who, once they turned that hobby into a job, couldn't even enjoy it anymore cause it felt like they were always working, even if they were just at home late at night doodling for fun."
Propain98
No Susan...
"Mistaking partner's possessiveness for love/caring."
SailorLuna41518181
"Sooo true many girls of my age think that he is possessive of me because he cares about me. No Susan he isn't possessive because he loves you he is possessive because he sees you as an object solely accessible/unique to him."
No-Possible4124
Misdemeanors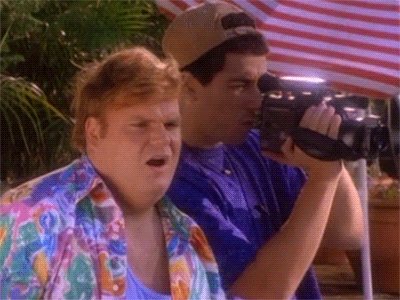 Check This Out Saturday Night Live GIF
Giphy
"Filming someone making a mistake (not crimes) and posting them on the Internet, without censoring their names and/or faces, for them to be judged and humiliated."
NoUsername817226
Snoops
"This weird culture where couples go behind each others backs and snoop through their phones is really weird to me. Especially when they get mad for not finding anything. Or when asked to see their phone they get defensive. Its very childish imo, especially when it's 30+ year olds doing it."
woahts
Production Abuse
"How corporate America looks down on pregnant workers and having kids. All they see is decreased productivity instead of treating new parents or parents-to-be as humans. I know we've gotten better, but it's still bad out there for a lot of people."
ryoon21
As usual, society falls backwards.