You know what would be great?
If society could just stop with arbitrary dress codes. If you're not working with the public, why should you have to dress up so much? If you're a police officer, then it makes sense that you'd wear a uniform that identifies you as a police officer. If you're Ted from IT who sits in the backroom all day, I really don't see why you have to come in every day in a suit and tie.
Let's just toss them out, shall we?
People shared their thoughts with us after Redditor Levels2ThisBrush asked the online community,
"What should be socially acceptable but isn't?"
"Leaving the office..."
"Leaving the office whenever you've finished your tasks for the day."
misringuette
This is why I'm so glad remote work is the new office.
"And yet, I get it!"
"Taking off sick from work, WITHOUT giving an invasive reason. I supervise a small team and so I see all the OOO emails, and for gods sake I want people to PLEASE not feel the need to explain in detail what kind of diarrhea is afflicting them, or how bad their period cramps are, or how much bad sushi they ate the night before. Just say "I'm under the weather, I won't be online today.""
"And yet, I get it! I do it too! I feel guilty or like I'll be looked at with suspicion if my reason for taking off isn't sufficiently debilitating enough!"
"But… we need to stop this. As a manager I don't care, I don't THINK the people above me who are also on these emails care… let's just all agree to take sick days without any details from now on!"
imnotwallaceshawn
I do not miss my retail days where I had to organise someone to cover me and beg on bended knee.
"Cashiers or workers who don't need to be standing all day not having a stool or chair."
Lavatories
Another thing I do not miss from my retail days. Having to stand for hours and hours only to come home with my feet killing me was not fun.
"Prices on apartments..."
"Prices on apartments and their respectable reasons for such price directly on their websites or advertising without the need for a tour or any secrecy."
Spiceinvader3124
I always assume if I have to ask the price I probably can't afford it.
"Being quiet..."
"Being quiet/not wanting to engage in conversation all the time."
[deleted]
In Finland, if somebody tries to talk to you, they are probably a tourist.
"Choosing not to..."
"Choosing not to have toxic family members in your life."
[deleted]
It feels very liberating once you accept that you don't have to put up with it.
"Employees..."
"Employees calling customers out in public for being a**holes."
gameboy1001
Absolutely. Many customers get away with treating employees horribly because they know they can do it without any pushback... most of the time.
"The fact that I sometimes..."
"The fact that I sometimes need to take my insulin in public. No, Karen, I am not doing drugs, I need to live."
blubberwinx
You're getting that sweet sweet insulin high… the high of being not-dead.
"Afternoon naps."
"Afternoon naps. I'm on team nap. Give me 25 minutes to charge up and I'll give you back 3 hours of high quality work. Everyone wins. Plus I go home with extra energy instead of dead tired."
Governmentwatchlist
Short naps don't work for me. I can't do a 25 min recharge. When I take a nap it needs to be like a solid 2 hours
"Speak up!"
"Salary transparency. For some reason, in the US, there's a taboo or stigma around discussing one's salary. This should be done openly and freely, with zero embarrassment or judgment. The only winners from avoiding these conversations are the corporations that are able to pay people differently for the same roles. Speak up!"
Jumping_Bear
The "for some reason" you're referring to is simply propaganda on behalf of corporations.
It's evident that something's got to change around here, and we're mad as hell and we're not going to take it anymore!
Have some observations of your own? Feel free to tell us more in the comments below!
Keep reading...
Show less
How many of us heard the old saying "an apple a day keeps the doctor away" as a child?
Or were told by their parents that watching too much television would make your eyes fall out?
Needless to say, these, as well as other sayings and superstitions, were not 100% accurate, possibly even having no truth to them whatsoever
Rather, these were merely a way to encourage, or scare, children into better eating habits, or getting away from the TV once and a while.
Some however, have, took these and other unsubstantiated pieces of information literally, and continue to believe them to be true.
Redditor wste96 was curious to believe what other falsehoods people continue to believe, in spite of proof to the contrary, leading them to ask:
"What's the biggest lie ever told that we, as a society, still believe in?"

Justice will be served... won't it?

"What goes around comes around."
"Sometimes it doesn't."- Recent_View6254
"That people get what they deserve, or must deserve what they get."- HugeMcAwesome
It's just a phase.... or is it?
"That acne will go away after your teen years."- One_Arachnid_1256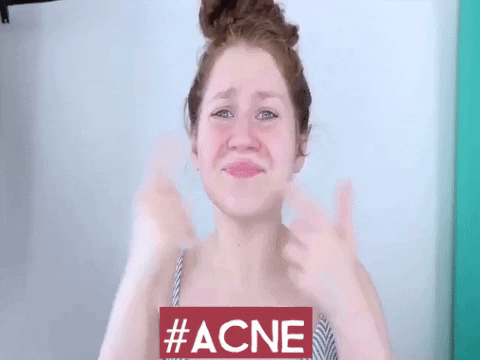 Scared Freak Out GIF by Lillee Jean
Giphy
Better cut back on those TV dinners...
"Microwaves give you cancer"- Salt-Significance702
Absolutely no justification.
"That torture is an effective method of extracting information."
"Every ten years or so, some three letter agency or another is forced to admit that their torture program yielded nothing but false leads and wrecked lives."
"Then goes straight back to doing it."
"The general population shrugs and says 'if it's the only way to get intel' as if they weren't just told point blank that it doesn't work."- barnfodder
A little kindness goes a very long way

"That being nice and accommodating is a sign of weakness."- AidilAfham42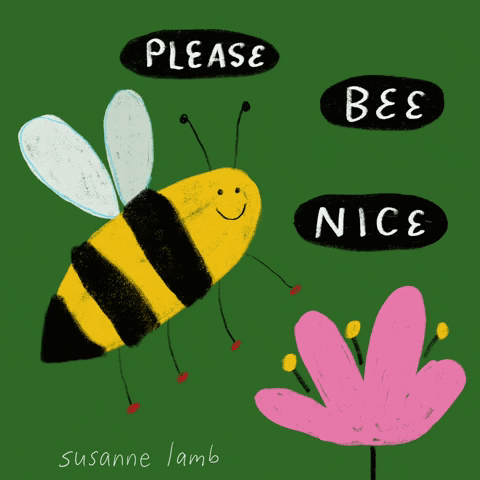 Be Nice GIF by Susanne Lamb
Giphy
"Square cut or pear shaped, these rocks don't lose their shape..."

"Diamonds are rare which us why they are expensive."
"They're very very common, their price is kept high by controlling how many enter the market by the De Beers group, which basically has a monopoly on them and hoards them."
"Synthetic/lab grown diamonds are the exact same as natural and even cheaper to make, but people are still convinced they're not as good as 'real' diamonds."- no_ps_wow
Unrealistic expectations on society

"That we need to work tirelessly and wear ourselves out in order to have a good future and stay happy."- iambigego
"Go to a great college and get a great job and have a great life."- MewsikMaker
When you just can't hold it any more...
"That there is a chemical you can put in pools that turns blue when you pee."- Sad_Cherry2884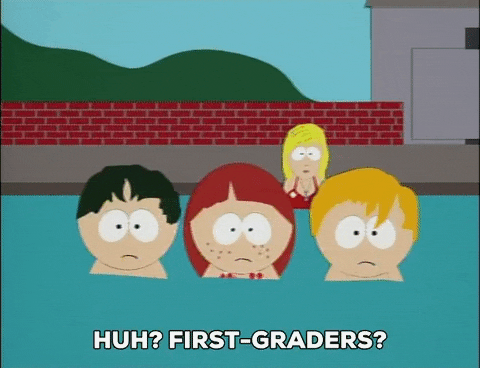 GIF by South Park
Giphy
As the saying goes, you can't believe everything you read.
But for the sake of others, still best to avoid peeing in pools.
Keep reading...
Show less
Beauty is in the eye of the beholder, which basically means when it comes to someone's looks, everyone has their specific tastes and opinions.
And while everyone is entitled to the certain aesthetics that turn them on, there are some beauty standards that some people generally can't get on board with.
Curious to explore what those might entail, One Redditor asked:

"What don't you find attractive that society says you should?"
If it makes them confident about their appearances, people should have the right to enhance their look in any fashion.
But some observers prefer the look of natural, physical blessings you're born with.
Luscious Lips
"Based on what I've seen in Miami... lip injections...apparently."
"Looks horrendous... and yes, we can tell."
– ImBecomingMyFather
A Specific Sensation
"I don't like the look or feel of injected lips…I just recently kissed a girl with them and it felt like I was kissing jello 😑"
– TallestSiren
Being Full Of It
"Lip and cheek fillers. Please stop making us think we need these things, especially really young people who's thin lips suit their face perfectly."
– AngelicWooGirl

Fabulous Gnashers
"Super white, super fake veneers teeth."
– machoseatingnachos
Pulling Up The Rear
"And those huge a** butt fillers where it looks like you have 100 pounds of potatoes tied to your waist."
– PolyGlamourousParsec

Dramatically Defined

"Jaw lines so sharp that they make their heads look like a yassified Minecraft Steve."
– YeahSheIsALesbian

These examples don't involve procedures. But they do elicit "tsk tsk" responses.
"Brand culture. People spend way too much in the name of brands."
– Naik0n_

Voluntary Marketing
"Fashion items with the designer logo THIS BIG all over it. Cringe."
– wiredandtired1980

Body Baking
"Artificial tanning."
– little_thing28

Find Your Boundary
"As someone who works at a tanning salon, yes. It's very easy for people to over do it. That's why I normally don't recommend anything with a high intensity bronzer. We wanna make you look sun kissed, not sun f'ked."
– Catbuds123

Let's take a look at behaviors that are considered turn-offs.
Wild Fandom
"The obsession of famous people. Sure I enjoy art and athleticism in most forms but to be obsessed over someone who isn't even physically in your life is wild to me."
– 99bonanas
Pompous Punks
"A cocky attitude, I'd rather a genuine person who's awkward any day. At least you know they're trying to communicate rather than show off."
– TheTastySpoonicorn

Practically Begging For "Likes"
"The whole instagram thing in general. I do care about looks with a partner, but I care about every day looks, not making hair and makeup a personality replacement."
– gsfgf
Going For That Artificial Look
"Phone camera apps use so much processing AND THEN ON TOP OF THAT there's instagram filters and stuff like that. It makes everyone look weird and unnatural."
"I remember having to dig deep into the settings on my samsung phone to disable that crap because the selfies looked weird."
– Kyanche
Ditching The Natural look
"Filters on pics. They are getting so bad that they don't even look like they have real skin, more like mannequin skin. I'm a single guy in my 40's and looking for women in the same age range. I get turned off when I see a filtered pic of them. Like, you're older, don't hide it just to disappoint us later, have the confidence to show your true, non digitally altered self!"
– thefox47545
Desperate To Please
"I think it's more about genuine versus tryhard. A try hard cocky person is insufferable, but a tryhard cringe nerd also just makes you wish he'd stop talking."
– izactuallydolan

Bye, Felicia
"Fame. F'k that noise."
– SirPiffingsthwaite

The thing is, no one should be able to dictate to people what is or isn't "attractive."
If it makes you feel sexy, get those body enhancements and wear those designer logos proudly.
Those aesthetics may not appeal to everyone, but you doing you will get you noticed by someone who appreciates your confidence.
Keep reading...
Show less
There are many things in modern society that are generally accepted but would have been considered taboo as little as ten to twenty years ago.
But even in our supposedly progressive modern age, we still have a long way to go.
Far too many people are still hesitant or afraid to be open about elements of their life, fearing too many people wouldn't consider it "normal."
This idea piqued the curiosity of Redditor Sham-da-man, leading him to reach out to the Reddit community on what needs changing in modern society by asking:
"What needs to be normalized?"
Finding that work/life balance.

Choosing to leave a job during your probation period. The probation period is not just for the company to see if you're a good fit, but for you to assess the company and see if you actually like it. A lot of employers tend to forget this, and then it is sometimes looked down upon on your CV unfortunately. - User Deleted
"Taking time off work when you're sick."- HuffleSlut_.
"Being able to go home from work if your tasks are completed."
"Not at 10am because you don't have anything on your plate, but say at 3:45pm after you've busted it all day, completed your items, helped a few co-workers with some things outside of your scope, and are now browsing reddit because you're waiting on people to get back to you before you're able to proceed."- xLenny3x.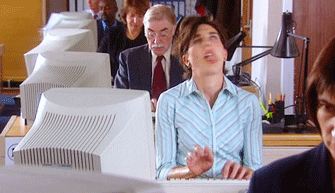 Work Working GIF
Giphy
It takes a real man to know...

"Men actually having feelings and not have to 'take it like a man'."- Gifigi600.
Sorry, can't help you!
"Not being available at all times."- INTPhoenix.

Saying 'I don't know enough to have an opinion on this issue' or 'I don't know'.- LiquidPenChamber1019.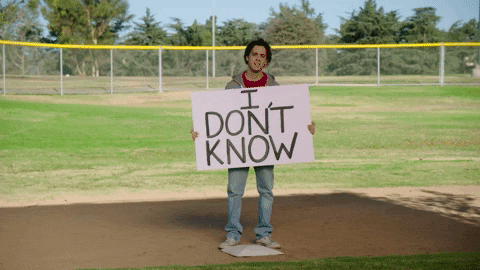 The Goldbergs Idk GIF by ABC Network
Giphy
Table for one.
"Eating alone."- -lmayonnaise.

What are you up to?

"Taking time to do nothing!"- Liquidmetal7.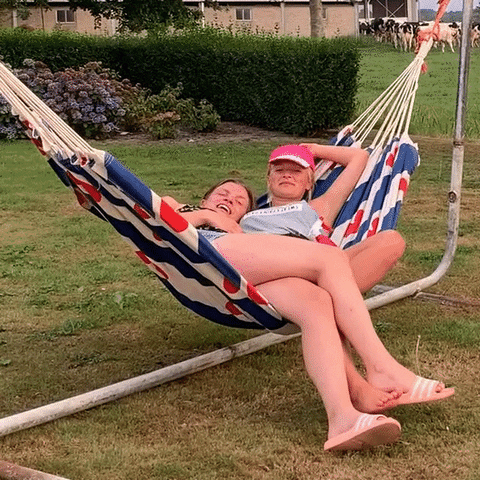 Weekend Sleep GIF by VPRO
Giphy
That might be what YOU think, but...
"Being allowed to disagree with people in your community, and being allowed to agree with people outside your community."
"We are so polarized and political these days."- 604jmv.
Not ashamed to admit it.

'Mental health struggles.'
"Society has come a long way but we still have progress to be made."- JBAnswers26.
Arguably, there's another very pressing issue which needs to be normalized more than anything.
The overuse and expectations of the word "normal."
Want to "know" more?
Sign up for the Knowable newsletter here.
Never miss another big, odd, funny, or heartbreaking moment again.
Keep reading...
Show less
People who grumble about the small things in life are often frowned upon by those who just can't seem to catch a break.
How can we blame them?

Most often, a person who is blinded by their privilege takes many things in life for granted while someone who is disadvantaged–due to their race, gender, or status–always seems to get the short end of the stick.
In an effort to expose prejudices that are casually hidden, Redditor corkystclaire asked:

"What's something obviously discriminatory yet broadly accepted by society?"
Much of society views the world with a binary perspective–or they are just very closed-minded.
"Not having baby change facilities in the men's toilets."
– PloppyTheSpaceship

Men In Service
"mandatory military service only for men in a lot of countries."
– Zewarudio
About Hair
"Not letting people wear their hair the way it naturally grows out of their head (at work)"
– SoyAmerinic

The Coworkers
"My last job was supposedly progressive when it came to workplace apparel. I'm white passing and was constantly complimented and revered on how 'creative' my hairstyles were."
"My non-white passing coworker however was always being told how inappropriate, unprofessional, and distracting their hairstyles were. We even planned out the same hairstyles for a few months to prove a point to our boss and all we got at the end was that mine 'look professionally done and cleaner.'"
"I can guarantee you that my hairstyles did not look professionally done and our hair was the same amount of cleanliness."
– 2baverage
Historically Damaging System
"Caste system in India where people were segregated into groups based on their occupation which later got translated into segregation on the basis of birth. Based on this difference, hierarchy was formed which provides different rewards and punishment for different groups. This system is now almost 3000 years old though it's ill effects of discrimination was made illegal through constitution of free India, it still persists in an evolved form."
"In some areas lower castes are still treated as untouchables. Extreme case of it can be seen in southern parts where some of these people announce their arrival while entering into high caste society so that these higher caste people can easily maintain distance from them."
"Though such extreme cases have now decreased due to urbanization and the anonimity that comes with it but it still persists case in point is caste endogamy where marrying outside the caste is considered such an impure task that sometimes it even leads to murder of those who were involved in the act in order to save the family honour and it is famously called honour killings . Things have changed but the equality and zero discrimination that our constitution provides for is still a far fetched dream."
– vats_upp
People who are physically disadvantaged additionally have to worry about other things.
The Cost Of Being Disabled
"The extreme expense often accrued when a person happens to become/is disabled."
"Everything from having to get the correct mobility aids if necessary, to the labour spent trying to find an accessible/adapted house. Nvm lifelong managements and healthcare (specifically monetarily in the US), and the social barriers that disabled ppl (specifically those with physical or notable impairment) deal with on a daily basis."
"When I became physically disabled, the whole word became a mess of inaccessibility with cultural, infrastructural, physical and medical issues I'd never before even considered becoming sometimes impassable barriers."
– cripple2493
Benefits Of Not Living In The US
"Being disabled is still very expensive but I thank the heavens I wasn't born in America when I think about things like that. The ESA (employment support allowance) savings limit here in Britain is £6,000, my medications, my wheelchair, my basic mobility aids, my treatments, my doctors appointments, are all free, and if I live in my own place my rent will be covered. It was an awful and fairly traumatic process to prove I was eligible for these provisions but I'm so grateful for them and the fact that I live in a place where I can get this much help."
– ViSaph
When My Daughter Grows Up
"My child is legally blind, there is no chance of it worsening, she has no medical problems because of it yet she definitely 'costs' more than our non blind child. Appointments, parking costs, petrol to the Appointments, days off work for the Appointments. Then add in the tech she needs/digital magnifiers, monoculars, yes her educational needs are looked after by the state to some degree but alot of it is covered by the family. All these little things add up"
"As she gets older she will completely rely on public transport which mean she'll probably need to live in a better serviced/higher rent area."
"I really had no idea until she came along!"
– niamhweking

Life After An Accident
"My mom was in a severe accident late last year, permanently quadriplegic. I don't think I have a read a truer statement all freaking week. Everything is a battle for her to get anything she needs."
– ThatDadTazz

When it comes to college entry, it's a rigged system.
No Connections
"Legacy college admissions."
"Nepotism."
– flatlyoness

Anti-Asian
"Especially if you're Asian trying to get into an elite college. Harvard was actually convicted of discrimination against Asian applicants"
"We know you got a 1590 on your SAT, and you participate in 4 extracurriculars, and you tutor other kids in your class, but we think you're just too shy so we should admit this senator's dipsh*t kid instead."
– Tacky-Terangreal

Forever In Debt
"Got the same degree as my buddy did. I went to community college he went to a university. The total cost to get my degree was the same as just his room and board for all 4 years."
"Guy made fun of me the whole time. He will be paying back his loans for the next 40 years. Its crazy the mindset people have."
– jcowurm

Societies that don't acknowledge the lack of equality among groups of people are doomed to perpetuate injustice.
But for those who choose to live in the past, it's an inconvenient problem if there is a courageous voice that inspires others to come forward and amplify their demand for progress.
Only then can there be change for the good of humanity.
So let's live out loud!

Want to "know" more?
Sign up for the Knowable newsletter here.

Never miss another big, odd, funny or heartbreaking moment again.
Keep reading...
Show less