The world has changed significantly in the last twenty years. Back in the day, you could just step out of the house and be gone all day and no one could contact you unless they were back home or used a payphone.
Nowadays, people expect us to be connected all the time, which is super frustrating in its own way. But it's hard to imagine the world as it was before, right? And it's pretty wild that we just accepted it for so long, that is until technology advanced enough!
Society has changed... for better or worse. People shared their observations after Redditor Silkhide asked the online community,
"What was the most f**ked up thing that was generally accepted twenty years ago?"
"I was knocked out cold..."
"No care or concern for concussions in sports. I was knocked out cold for two minutes on the football field, nobody told me, and when I came to we just resumed the game like nothing had happened."
"I didn't even know I was out for those two minutes until a year later when people were telling football stories. I thought I had just gotten knocked down and got back up right away. I thought it was weird everyone was making such a big deal about it."
"My first ever depressive episode started almost immediately after that game."
ElbowStrike
Thankfully, knowledge about chronic traumatic encephalopathy (CTE) is much more widespread.
"That Oxycontin..."
"That Oxycontin wasn't habit forming and it was a miracle drug."
jm6398
Required reading: Empire of Pain: The Secret History of the Sackler Dynasty, in case you want to feel even more enraged about the ongoing opioid crisis.
"My high school..."
"My high school had an area that we were allowed to smoke. A designated smoking area for kids under 18."
Blitz-99
Ha! That would absolutely be met with shock and horror these days.
"Being at home..."
"Being at home at your TV at a certain time to catch a show, and expecting everyone to leave you alone so you could watch it with no interruptions."
"You could be out with friends and you'd look and say, "Oh, it's 7:30 I got to get home to catch my show!" And nobody looked at you like a strange social outcast."
prelegalalien
Ah, those were the days. The way we had to plan for all of these things, actually plan! Remember TVGuide?
"People dying..."
"People dying of Chronic Myloid Leukemia. 20 years ago it was 100% fatal in less than five years. Now it's treated with a once a day pill with no side effects for most people... miracle science right there."
Mandorrisem
Modern medicine is indeed amazing–and changes lives!
"Female celebrities..."
"Female celebrities and actresses with eating disorders such as anorexia and bulimia. It's less prevalent now, but dang was it brutal back then."
spicedshrub
Karen Carpenter, anyone?
Talk about an emotionally devastating story.
"There's still a lot of trouble..."

"25 years ago, I had a gym teacher who did not think asthma was a thing and wouldn't let me have my inhaler at hand in class. I walked every mile because I didn't want to die."
"There's still a lot of trouble for the undiagnosed, but tons of physical and mental health issues that were downplayed or outright ignored at least have some kind of support system or protocol now. It's not perfect, but at least we know they're real and are starting to do something."
Pookajuice
A teacher who would have the nerve to mock a student for their disability or health problems today is in for a real wake-up call.
"Nobody said anything..."
"In middle school a student dressed up like an SS Nazi for halloween. Nobody said anything until my choir teacher told him that some people may find it offensive. Teacher was Jewish."
ExplicitTech
Yeah... that sounds like something that would warrant an immediate expulsion.
"I worked in restaurants back then..."
"Sexual harassment in the workplace. It was just starting to become a topic of conversation around the early 2000s but very little progress had been made."
"I worked in restaurants back then and the amount of harassment I and my other female coworkers endured was unreal by today's standards. We all just learned to laugh it off because no one took it seriously."
dsw1219
Grateful to see the culture change for the better where this is concerned, though there is still so much work to be done.
"People would go to carnivals..."
"People would go in carnivals and shove their face in the same water barrel to grab an apple with their mouth. Completely bonkers in 2021."
iaml3roux
If COVID-19 had a Facebook, it would love, love, LOVE this.
For any of you reading... 2001 was 20 years ago. Take some pills for your back. It might hurt.
Have some observations of your own? Feel free to tell us more in the comments below!
Want to "know" more?
Sign up for the Knowable newsletter here.
Never miss another big, odd, funny, or heartbreaking moment again.
Keep reading...
Show less
We like to make big deals of things, don't we?
While not always about sex, there do seem to be certain actions and words that bring the act of sex to mind. Call it pop-culture osmosis, as we've all been exposed to the same shows, same movies, and same jokes, that allow this idea to filter out. Now, whenever someone says the word "nut," we do everything in our power to keep the giggles down.
See? It's happening right now.
Reddit user, szMacias, wanted to know what we should dial it back on when they asked:
What is a common everyday-thing that's overly sexualized?
It doesn't have to be anything big. It could be a word, a way you dress, or a simple act, that gets you all kinds of unwanted attention and teasing for being too "sexual."
Children Of The 90s Really Messed This One Up

"Literally anything involving a type of nut or a ball." ~ ThePlagueDoctorBoi
"I do the online grocery order fulfillment at my store and I had to get a product called "Nut Pods" which is some sort of alternative milk creamer." ~ Daisy716
Bend, And Snap!
"Bending over to pick something up" ~ MaronJohnstone
"Another reason to lift with your knees" ~ Poorly-Drawn-Beagle
Madame! Cover Thy Shoulders!
"Ask any school dress code and shoulders are clearly the most dangerous." ~ lextherex69
"At my high school guys weren't allowed to wear tank tops at all. Funny side story, albeit a little unrelated; when I was in high school, they tried to ban yoga pants and leggings for girls for being too provocative, but for whatever reason guys weren't officially included in the ban, as I guess they didn't think guys would wear leggings to school. Well, they were very very wrong."

"To protest the ban, a bunch of guys wore their compression leggings, including almost the entire football team, for which I heard they got run real hard for that stunt, but ultimately, it was the angry letters from parents that got the ban overturned." ~ mildewmoisturizer
"Yoga. It's a spiritual practice and form of exercise. People always make silly sex jokes about being able to bend into positions" ~ trinaoflimbs
How American...
"Ad campaigns for food that try to make it about sex." ~ Swimming-Chapter9857
"Well now I just want a hamburger. While washing my car." ~ BrittaForTheWinnn
Some acts are so simple, so mundane, you may not be aware you're doing them. That is, until someone comments on you saying something you probably shouldn't have.
Maybe Start Eating From The Middle?
"Bananas. I stopped eating them in public, because someone always compares it to a phallus." ~ YippeKiYote
Oh Father, What Have We Wrought?
"Probably the word "daddy". When my kid starts talking it's going to have to be "Dad" or "Da". ~ CommunityHot9219
"My kids are gonna have to call me bro, or dude or some sh-t the way this is going" ~ RedLightning259
Eyes Down, No Problems
"Walking up stairs (especially in high school) behind women and NOT inspecting the stairs." ~ OverlordTwoOneActual
"Mmm, yes, these stairs are made of stairs" ~ dank_bonkripper79
There does seem to be a reflective nature to some of these "oversexualized" practices, doesn't it? Feels like it says a lot more about the person doing the teasing than the person committing the act.

Making Something Of Your Family

"Step-siblings" ~ mcnugs98
"seriously, i was best friends w my stepbrother and people always had nasty sh-t to say" ~ clairbby
Unable To See Past Preconceived Ideas
"A female and a male that are very close but don't have anything between them" ~ calikov
"What's worse is if something develops between them suddenly."
"My wife and I were completely platonic friends for almost 15 years. Even lived together as roommates for a while. Then suddenly [out] of the blue something changed and we both fell for each other at the same time."
"Now we get all of our friends saying "told you so" and usually assuming that I nursed a crush for years while wearing her down." ~ dead_wolf_walkin
Username Aside, Good Point
"I'd say women's breasts, at least in the US. They certainly are secondary sex characteristics and are attractive to the opposite (or sometimes same sex), but I feel like American culture really makes a bigger deal about than it should."
"Like, for example, women are often shamed for breastfeeding their babies in public. Or that a nip slip on TV is seen as some kind of catastrophe, but all kinds of violence is totally fine." ~ PMME_ur_lovely_boobs
Nice.
"The number 69." ~ horny_underdog
"Nice." ~ AKeeneyedguy
Not everything has to be sexual. Not everything needs some kind of secret innuendo about it. Sometimes, a thing is just a thing.
That's what she said.

Want to "know" more?
Sign up for the Knowable newsletter here.
Never miss another big, odd, funny, or heartbreaking moment again.
Keep reading...
Show less
Sometimes, it's not that complicated.
Sometimes, you wish the whole world would just take a second and chill out and really just look at something in its barest essence.
Humans are career over-thinkers and over-complicators.
We love to insert our own storylines and our own hopes and dreams into other narratives so that we can attach to them—even if the narrative we've affixed to is false.
Redditor NeRo447 asked:
"What simple fact do you wish more people understood?"
Here were some of those answers.
On The Brain
"Not everyone likes you. Not everyone dislikes you. Not everyone so much as thinks about you at all, and that's okay."
"Spending your time worrying about what everyone else thinks will make absolutely no difference in your life, except that you'll spend your time worrying instead of enjoying yourself."-ThomasAHarper
Science Ain't Religion
"Science is a process of discovery, not a set of beliefs."
"When scientists change their mind it's because they're impressed with better evidence. It doesn't mean they're lying or they can't keep a story straight."-doublestitch
What's Right Or Wrong?
"Disagreement doesn't mean competition. What may work for you, may not work for me. We are still both valid individuals, we don't have to try to prove a point. People tie being right in with their self esteem."-Rainalikesit
"It's so mind blowing that some people will come up with a whole slew of reasons why you're wrong when you express an opinion that they don't agree with."
"One time I said that I liked pallet bed frames (when people just take old wooden pallets and put a mattress on top) and an old friend went off about how it was wrong and ugly when you can afford a regular bed frame. Geez just let people like things."-shelluminati
The struggle and mental energy it takes to be around and explain these concepts to people who don't understand them is truly unparalleled.
Dying On A Hill
"There are many hills that are just not worth dying on. You're better off considering the bigger picture than the moment."
"I have this thought during many AITA readings."-ThrowRARAw
"When you pick your battles you don't die on hills. It's just not productive."-Puppy-Zwolle
A Waste Of Energy
"Nothing can be truly solved by argument/attack. People naturally resist aggression it and will shut down in a multitude of ways including fight, flight or freeze."
"Even when you 'win' an argument (I'm talking about yelling type, not a discussion) you most likely just wore the other person down and created resentment and/or future retaliation."-iceisniceLazlo
None O'That
"'Can I use the restroom?"'
"You should've gone during lunch."'
"Oh, I'm sorry, lemme just hold it in. Kids can't control their bladder, schools shouldn't withhold a second or third grader from using the restroom. Middle and high school is even worse, especially for girls."-queenettaa
And YouTube Isn't Research
"Research is a really, really tedious and difficult process. Smart people with phd's try as hard as possible to get it right and still sometimes make mistakes that's why it's important for the conclusions to be repeatable."
"You didn't do research and have probably never done research in your life. You have just read other people's research."-discostud1515
It's especially disarming to see some of the greater issues at hand in the world showing up in these "simple concepts we wish you understood" page.
This Is Just My Face
"Just because I'm a quiet person doesn't mean something is wrong. And stop telling me to smile or cheer up, it's incredibly patronising."-bonster85
"I feel these are the same people that are the reason zoos have signs 'Don't tap on the glass.'"-ToastAndASideOfToast
"Every time someone told me to smile, I would look at them, hold out my hand and say, '50 bucks.'"
"Then they start stammering and stuttering, I leave with, 'you got nothing? Then piss off! I don't do jack-shit for free.'"-The_Book-JDP
Set Up For The Wealthy
"The US tax code is progressive. You are not penalized for making more money. The first $x you make are tax-free. The next $y you make are taxed at z% up to $a, etc, etc, etc."
"There is no point where you make less and the money you made up to $x or $y or $a are taxed at a higher rate because your highest earnings are in a higher tax bracket."-DumDumGimmeYumYums
Just Tell The Doctors
"That if you come into the ER clearly high on drugs, we don't give a sh*t. We're not going to bust you, judge you, or refuse to help you, but we DO need to know what the f**k you're on, how much you took, and how long ago it was."
"So, don't lie to us, because we can obviously tell, and don't refuse to give us piss. Sure, were gonna drug test it, but only because your tweaker a** lied to us!"
"There are about 400 other reasons why we need your piss, and trust us, drug testing it is LOW priority, and as it turns out, we are way too busy trying to keep you from dying to call any cops, ok?"
"THIS WHOLE THING will go way easier, faster, and safer if you just tell the truth and give us piss."-Ghost_on_Toast
Part Of A Balanced Breakfast
"The only truly good diet is the balanced one, coupled with not overeating and being physically active. All other diets are unsustainable and useless at best or dangerous at worst."
"Some diets like keto are also designed for people with specific medical conditions (diabetes in this case) and if you don't have those, do not try those diets. You can actually mess up your health by fixing what ain't broken."
"Also, just because a certain diet works for you does not mean it's suitable for everyone else."-puella_
These things have been needlessly complicated by capitalism; by your peers and family; by society; and so many other things that the simplicity of them has truly gotten lost over time.
If we find it again, who knows what other magic lies there?
Want to "know" more?
Sign up for the Knowable newsletter here.
Never miss another big, odd, funny, or heartbreaking moment again.
Keep reading...
Show less
There is so much we as civilians don't know or understand about everyday life. The law is far more complicated than we could ever comprehend. But we need to get on top of it.
There are some laws on the books that would leave you stunned. In fact, in some states, we're constantly breaking the law. And we never knew.
The truth is many of our laws were constructed when our founding fathers were not thinking clearly. Thanks moonshine... let's dive in...
Redditor u/Krallorddark wanted everyone to get educated about dealing with society's "rules" by asking:
What is illegal but most people don't even know it?
Part of me doesn't even want to know about some strange, never known law I maybe breaking. That way I can play dumb and it would be truth. Is dumb a proper plea in court? At this point it should be.
Landlocked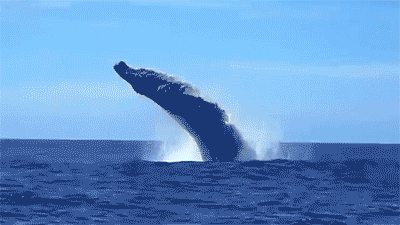 whales GIF
Giphy
"In Arizona it is illegal to hunt whales. (Arizona is a desert and landlocked on all sides)."
- Kang0519
Whispers
"In Alaska it's illegal to whisper in someone's ear while they deer hunt."
"hey honey, tonight I wanna doo some "ogie doogie" with you.."
"accidentally shoots someone"
"Now I can't stop thinking about this scenario."
Tie It Up
"In Florida it's illegal to tie an alligator to a parking meter unless you pay for parking."
"Edit: Apparently it was passed for elephants because of discrimination against circus workers according to u/Carrotcake1988 and u/DaveTheNotecard"
"It has to do with the fact that Florida was where many carnival and circus troops spent the winter months when not traveling. Many of them had exotic animals that they brought with them. The town of Gibsonton, FL is one the places where a large post circus population remains."
Nuclear
"Chico, CA, it's a $500 fine to make or have a nuclear weapon within city limits. No person shall produce, test, maintain, or store within the city a nuclear weapon, component of a nuclear weapon, nuclear weapon delivery system, or component of a nuclear weapon delivery system under penalty of Chapter 9.60.030 of the Chico Municipal Code."
- breals
Poison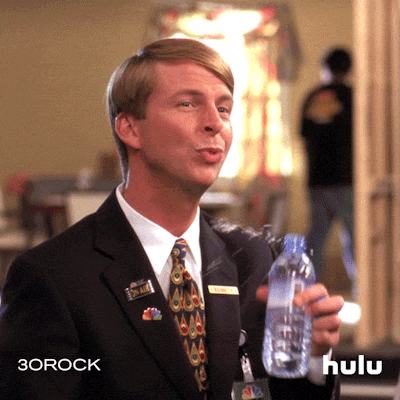 Scared 30 Rock GIF by HULU
Giphy
"Washing oil paint down the sink. It can contaminate drinking water."
What in the world? Whales in Arizona? Well that I'd like to see. But I guess they're making sure, which is always a good thing. American laws are funny. Let's keep laughing...
Fingers Off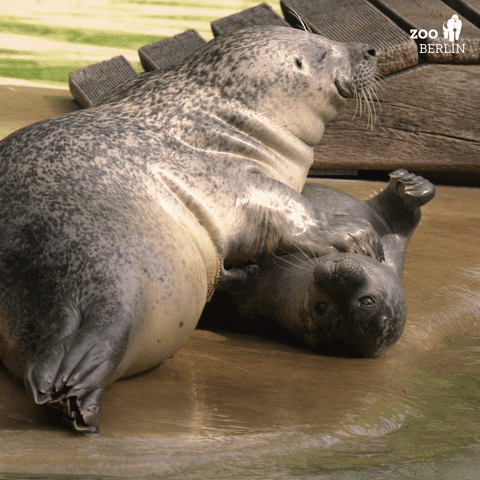 Fun Tickling GIF by Zoo Berlin
Giphy
"Tickling someone without their consent is a form of assault. But yeah."
being a mule...
"There is a long list of over the counter medication you can legally purchase, but cannot take it into another country."
- cisco54
"You can't legally transport drugs in containers other than their original ones with original labels so transporting drugs in those pill sorting containers is technically illegal. That being said I do it all the time so."
- viktor72
Down South
"In Texas, there is still a law on the books that it is a crime to carry bolt cutters around. It is a leftover from the days of cattle rustlers, when the bad guys would use bolt cutters to take down barbed wire fencing. Pretty sure it hasn't been prosecuted in a hundred years."
Practice, Practice
"The failure to spend 2 hours a week practicing with a longbow. This law was setup in the middle ages and it required ever male over the age of 14 to practice with a longbow every week. The laws still in place but has been massively overlooked and forgotten."
Signoff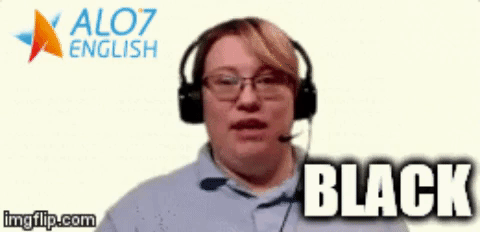 marker total physical response GIF by ALO7.com
Giphy
"Carrying a permanent marker or other permanent-staining stationary is illegal in many countries under graffiti laws."
Now I've heard it all. Literally. This thread is too ridiculous. And we need to hire a fleet of people to start reviewing and rewriting the paperwork. I always have a permanent marker... don't ask. I better be careful.
Want to "know" more? Never miss another big, odd, funny, or heartbreaking moment again. Sign up for the Knowable newsletter here.

Keep reading...
Show less
Wherever we go, there are social norms and expectations being jammed down our throats.
The people around us, all exposed to similar media messages and massive, powerful institutions, internalize these norms and police each other without even realizing it.
These constructs are so plentiful and subtle that they can be hard to even notice.
But once in awhile we take a step back. We zoom out. Then we see just how arbitrary and one-dimensional so many of those norms are.
Those epiphanies can be disorienting, but so empowering, too. A recent thread on Reddit asked people to share their biggest gripes about all the things forced on us.
Redditor Snoo79382 asked:
"What should society stop forcing on us?"
The internet, as it has many facets of modern life, has accelerated the rate at which things are jammed down our throats. Not a day goes by that we're not on the hook for one thing or another.
Like Clockwork
"Subscription based services. Everybody out here wants your money now on a monthly schedule."
Unsought Publicity
"The need to create an account for EVERY website or software. Wtf, I just want to install my graphics drivers! There's no reason for you to know who I am, you already have many thousands of my monies."
-- shaka_solo
Others discussed work and work culture. It's such a large portion of our lives, and, according to these folks, the whole thing can be handled better.
Resist the Urge to Monetize
"The idea of hobbies becoming 'side hustles.' Why can't a hobby just be a hobby" -- Electrical-Mammoth44
"Like my father always said: Don't turn your hobby into your work, because you'll have to find a new hobby." -- JustAGuy401
Disproportionate
"Having to constantly be busy and only have 2 days to recover from it." -- Octo-Fishy
"I find the whole 5 days a week on, 2 off thing pretty infuriating. I work a 9-5 and would easily be done everything in way less time but I am required to drag it out for no reason." -- condor1111800
Passing the Buck
"Donating your vacation time to coworkers because the company you work for is shi**y. There was a natural disaster and one of the stores in the chain I worked for got flooded."
"Instead of just giving people time off because they literally couldn't work they asked everyone to give up the few paid days off we got a year. Most of us got less than a week off a year."
-- Jerkrollatex
And others talked about the social expectations pushed on us by our friends, family members, acquaintances, and everything in between.
Aren't There Plenty Already?
"Well no one is forcing anyone, but everyone assumes you want from have kids. And if you don't everyone has a lot of questions and they start judging and trying to change your mind."

-- leaphu
Things That Are Normal Where You Live But Crazy Anywhere Else | George Takei's Oh Myyy
Take Your Time
"The idea that people should have their sh*t together and their life planned out at the age of 20. I'm 19 and still wanna play my pokemon games and the future scares me :')"
-- ElGringo1011
Flying Solo
"The belief that you HAVE to date, have sex, and get married. Some of us don't want to do any of that and there's nothing wrong with it. I'm sick of the social pressure to date."
Racing Against Fantasy
"There should be laws about how heavily photoshopped pictures are meant to be to sell anything beauty related."
"Being constantly surrounded by images of perfection is seriously damaging to people's mental health, and the implication that a product will make you look Like This is simply false advertising when the model doesn't actually look Like This and has been heavily airbrushed at the very least."
And so, taking a cue from these Redditors, it's a good time to remember that we don't have to cave to any of this stuff if we don't want to.
Want to "know" more? Never miss another big, odd, funny, or heartbreaking moment again. Sign up for the Knowable newsletter here.
Keep reading...
Show less