There is so much we as civilians don't know or understand about everyday life. The law is far more complicated than we could ever comprehend. But we need to get on top of it.
There are some laws on the books that would leave you stunned. In fact, in some states, we're constantly breaking the law. And we never knew.
The truth is many of our laws were constructed when our founding fathers were not thinking clearly. Thanks moonshine... let's dive in...
Redditor u/Krallorddark wanted everyone to get educated about dealing with society's "rules" by asking:
What is illegal but most people don't even know it?
Part of me doesn't even want to know about some strange, never known law I maybe breaking. That way I can play dumb and it would be truth. Is dumb a proper plea in court? At this point it should be.
Landlocked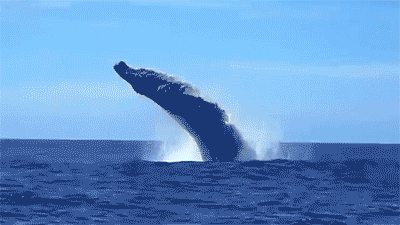 whales GIF
Giphy
"In Arizona it is illegal to hunt whales. (Arizona is a desert and landlocked on all sides)."
- Kang0519
Whispers
"In Alaska it's illegal to whisper in someone's ear while they deer hunt."
"hey honey, tonight I wanna doo some "ogie doogie" with you.."
"accidentally shoots someone"
"Now I can't stop thinking about this scenario."
Tie It Up
"In Florida it's illegal to tie an alligator to a parking meter unless you pay for parking."
"Edit: Apparently it was passed for elephants because of discrimination against circus workers according to u/Carrotcake1988 and u/DaveTheNotecard"
"It has to do with the fact that Florida was where many carnival and circus troops spent the winter months when not traveling. Many of them had exotic animals that they brought with them. The town of Gibsonton, FL is one the places where a large post circus population remains."
Nuclear
"Chico, CA, it's a $500 fine to make or have a nuclear weapon within city limits. No person shall produce, test, maintain, or store within the city a nuclear weapon, component of a nuclear weapon, nuclear weapon delivery system, or component of a nuclear weapon delivery system under penalty of Chapter 9.60.030 of the Chico Municipal Code."
- breals
Poison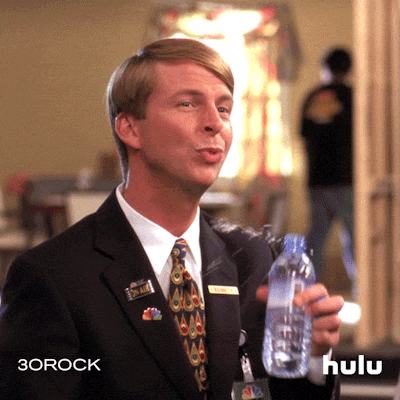 Scared 30 Rock GIF by HULU
Giphy
"Washing oil paint down the sink. It can contaminate drinking water."
What in the world? Whales in Arizona? Well that I'd like to see. But I guess they're making sure, which is always a good thing. American laws are funny. Let's keep laughing...
Fingers Off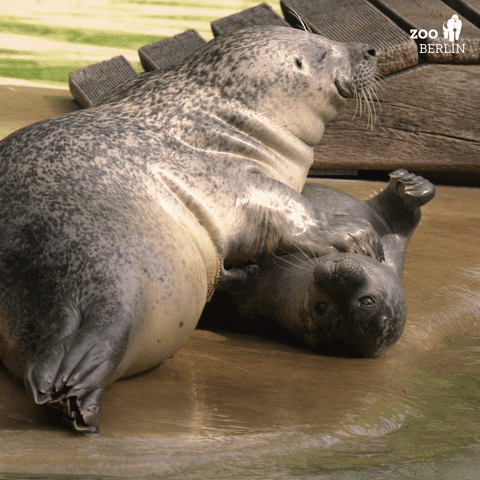 Fun Tickling GIF by Zoo Berlin
Giphy
"Tickling someone without their consent is a form of assault. But yeah."
being a mule...
"There is a long list of over the counter medication you can legally purchase, but cannot take it into another country."
- cisco54
"You can't legally transport drugs in containers other than their original ones with original labels so transporting drugs in those pill sorting containers is technically illegal. That being said I do it all the time so."
- viktor72
Down South
"In Texas, there is still a law on the books that it is a crime to carry bolt cutters around. It is a leftover from the days of cattle rustlers, when the bad guys would use bolt cutters to take down barbed wire fencing. Pretty sure it hasn't been prosecuted in a hundred years."
Practice, Practice
"The failure to spend 2 hours a week practicing with a longbow. This law was setup in the middle ages and it required ever male over the age of 14 to practice with a longbow every week. The laws still in place but has been massively overlooked and forgotten."
Signoff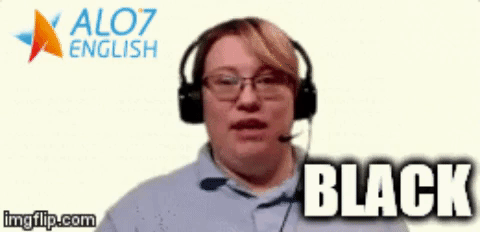 marker total physical response GIF by ALO7.com
Giphy
"Carrying a permanent marker or other permanent-staining stationary is illegal in many countries under graffiti laws."
Now I've heard it all. Literally. This thread is too ridiculous. And we need to hire a fleet of people to start reviewing and rewriting the paperwork. I always have a permanent marker... don't ask. I better be careful.
Want to "know" more? Never miss another big, odd, funny, or heartbreaking moment again. Sign up for the Knowable newsletter here.

Keep reading...
Show less
Wherever we go, there are social norms and expectations being jammed down our throats.
The people around us, all exposed to similar media messages and massive, powerful institutions, internalize these norms and police each other without even realizing it.
These constructs are so plentiful and subtle that they can be hard to even notice.
But once in awhile we take a step back. We zoom out. Then we see just how arbitrary and one-dimensional so many of those norms are.
Those epiphanies can be disorienting, but so empowering, too. A recent thread on Reddit asked people to share their biggest gripes about all the things forced on us.
Redditor Snoo79382 asked:
"What should society stop forcing on us?"
The internet, as it has many facets of modern life, has accelerated the rate at which things are jammed down our throats. Not a day goes by that we're not on the hook for one thing or another.
Like Clockwork
"Subscription based services. Everybody out here wants your money now on a monthly schedule."
Unsought Publicity
"The need to create an account for EVERY website or software. Wtf, I just want to install my graphics drivers! There's no reason for you to know who I am, you already have many thousands of my monies."
-- shaka_solo
Others discussed work and work culture. It's such a large portion of our lives, and, according to these folks, the whole thing can be handled better.
Resist the Urge to Monetize
"The idea of hobbies becoming 'side hustles.' Why can't a hobby just be a hobby" -- Electrical-Mammoth44
"Like my father always said: Don't turn your hobby into your work, because you'll have to find a new hobby." -- JustAGuy401
Disproportionate
"Having to constantly be busy and only have 2 days to recover from it." -- Octo-Fishy
"I find the whole 5 days a week on, 2 off thing pretty infuriating. I work a 9-5 and would easily be done everything in way less time but I am required to drag it out for no reason." -- condor1111800
Passing the Buck
"Donating your vacation time to coworkers because the company you work for is shi**y. There was a natural disaster and one of the stores in the chain I worked for got flooded."
"Instead of just giving people time off because they literally couldn't work they asked everyone to give up the few paid days off we got a year. Most of us got less than a week off a year."
-- Jerkrollatex
And others talked about the social expectations pushed on us by our friends, family members, acquaintances, and everything in between.
Aren't There Plenty Already?
"Well no one is forcing anyone, but everyone assumes you want from have kids. And if you don't everyone has a lot of questions and they start judging and trying to change your mind."

-- leaphu
Things That Are Normal Where You Live But Crazy Anywhere Else | George Takei's Oh Myyy
Take Your Time
"The idea that people should have their sh*t together and their life planned out at the age of 20. I'm 19 and still wanna play my pokemon games and the future scares me :')"
-- ElGringo1011
Flying Solo
"The belief that you HAVE to date, have sex, and get married. Some of us don't want to do any of that and there's nothing wrong with it. I'm sick of the social pressure to date."
Racing Against Fantasy
"There should be laws about how heavily photoshopped pictures are meant to be to sell anything beauty related."
"Being constantly surrounded by images of perfection is seriously damaging to people's mental health, and the implication that a product will make you look Like This is simply false advertising when the model doesn't actually look Like This and has been heavily airbrushed at the very least."
And so, taking a cue from these Redditors, it's a good time to remember that we don't have to cave to any of this stuff if we don't want to.
Want to "know" more? Never miss another big, odd, funny, or heartbreaking moment again. Sign up for the Knowable newsletter here.
Keep reading...
Show less
Beware the scams. That should be a mantra for everyone. There are so many scams out in the world we have to be ready for.
So many people have figured out ways to fleece the innocent of their money, it's sickening. And a large reason behind the success of the malevolent is gaslighting.
We the people have been swindled by simplicity and delicate conning. Lesson #1: "If it looks too good to be true... IT IS!"
Redditor u/MR_COOL_ICE_ wanted to discuss the ways in which we've witnessed humanity being bamboozled by asking:
What do you consider to be the biggest scam that is completely normalized by society?
A big problem has been the fact that a lot of the dubious doings are in fact, legal. That is why we have to pay attention to the fine print. I wish I had paid closer attention when ordering those CD packages all those moons ago.
Cancelled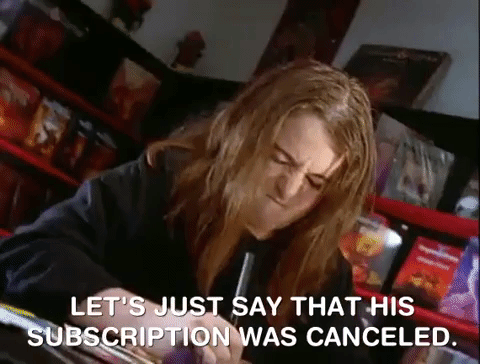 Giphy
"The easy-to-join, difficult-to-cancel subscription model."
"California is actually passing legislation to ban this in the state."
Just add Water...
"Detox drinks."
"You need to detox your body from unnatural chemicals". Every single thing in nature is a chemical Susan. If your liver relied on your juices to metabolize compounds you'd be long dead by now."

In Death
"Funerals. Paying for things like caskets for your loved once when you're at possibly the most emotionally vulnerable that you could be."
"The funeral industry is ridiculous. Parlours deliberately try to sell you more expensive coffins because that's somehow more dignified. They are the worst kind of swindler."
Music Scam
"Ticketmaster. I hate Ticketmaster."
"Bought by Live Nation... Ticketmaster has been owned by Live Nation for just over 12ish years now. Live Nation is the driving force behind all the bullcrap in the last decade. But they get to use TM as a scapegoat to drive best away from them."
Thieves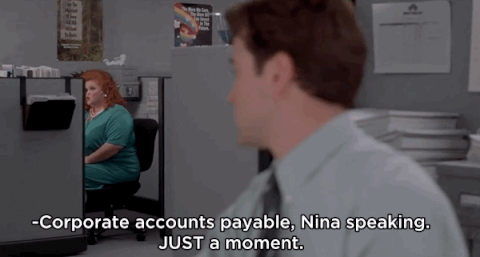 office space nina GIF
Giphy
"Companies not disclosing salaries on job listings and encouraging staff not to discuss pay. It only benefits the employer, but everyone goes long with it."
- R1ven36
Who knew death could be a con job? Tragic isn't it? Why does it cost that much money to bid farewell to a loved one? And now that I think about it, what the vet charges for animal cremation is also a swindle.
Hot Wheels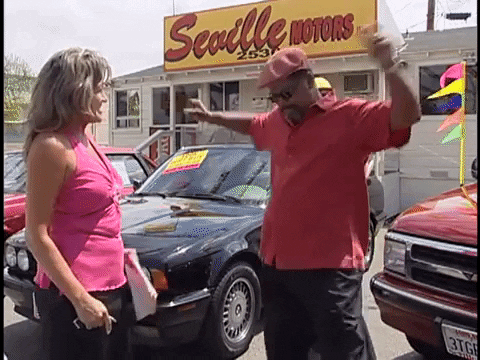 Car Sales Dance GIF by Quickpage
Giphy
"The way we buy cars in general (with some exceptions)."
"Good lord, yes. Forget this nonsense of negotiating; what is this, a bazaar on the silk road? Just freaking give me a take it or leave it price, and either I'll buy it or I won't."
Inked
"Printer ink. Every single company that sells printers sells them at a loss. They then make up their profits my making their ink cost an arm and a leg. They even put special chips on each cartridge that will tell the printer not to work if it has been refilled."
Lives on the Line
"Insulin prices in USA."
"I did a research project for my science class, and learnt that the man who discovered insulin didn't patent it, because he wanted everyone who needed it to have it."
Death Industry
"The funeral industry. You have to spend thousands of dollars to get rid of a body because otherwise you're "disrespecting" it. My parents have told me "whatever is the cheapest way to dispose of the body, do that, and then invite the friends to a party to remember us."
"That's exactly how I feel. Would be happy to donate any organs if they're viable, and/or become a medical cadaver, but then just dispose of the corpse as medical waste. If you find this disgusting or disrespectful, that's because preserving a corpse with toxic embalming fluid and then putting it in a concrete vault under the ground has been, as in the question, "normalized by society."
Environmental Lies...
"The majority of plastic "recycling" in the US. Not only did corporations pass off the burden of dealing with it to the consumer while they just produce more and more every year, the majority of plastic beyond pop bottles isn't even actually recyclable and will end up being shipped to small South Asian countries where it will be burned. Its a huge scam. Metal and glass recycling still kind of works in some areas but where fresh water is scarce everything is net negative environmentally speaking, even paper."
"Please do your best to conserve, reduce, and do what makes sense environmentally for your specific region. Sometimes the best thing you can do is to conserve fresh water. The environmental costs of the impending/upcoming fresh water shortage in parts of the world will far outweigh any impacts from lack of recycling."

Gotcha...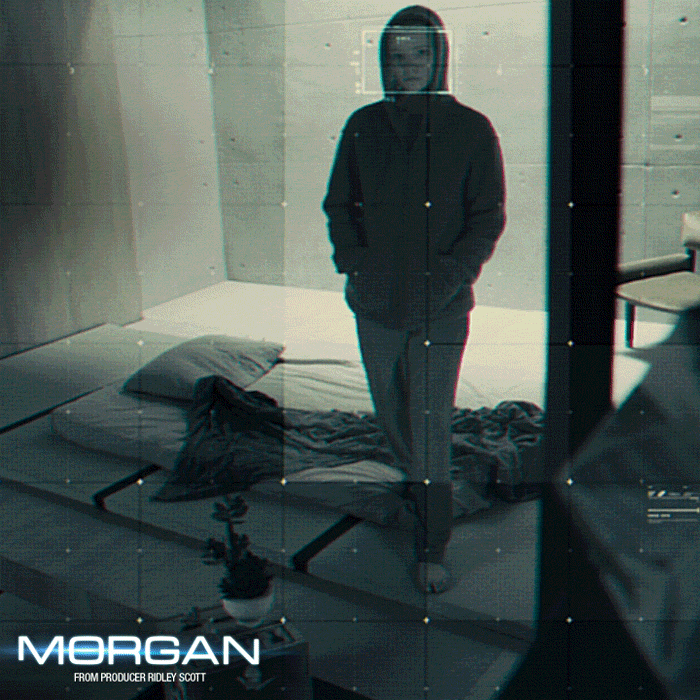 face scanning GIF by 20th Century Fox Home Entertainment
Giphy
"All this tracking happening with everything on the internet. Social networks, ads, our banks, our phones with all those sensors. Everything is tracking us and collects information about us and they use it in some spooky ways."
"Either way I'd be happier if I at least could have more control over it or even maybe could make money from the data about me myself. When you really see how deep this goes it kinda feels like something from 1984. Oh and also the ever growing attempts of companies to go against ownership and to keep control over everything even after we buy it."
When money is involved, pay closer attention. There are ways to swindle the swindlers. Haggling is an art, take a lesson. That's the best advice I got.
Want to "know" more? Never miss another big, odd, funny, or heartbreaking moment again. Sign up for the Knowable newsletter here.

Keep reading...
Show less
Speaking truths and being transparent in social and work situations are key to effective communication.
But I believe there is a line.

If your opinion of someone or what they do is something you find completely objectionable, there is a way to say it. You know the saying, "if you don't have anything nice to say, don't say it at all?" I stand by it.
If what you have to get off your chest is something that will ultimately hurt their feelings, I personally think it's best to just let it go. Of course, every scenario depends on the situation but it's good to examine it before acting accordingly.
But too often people normalize their behavior of insulting someone and then saying, "I'm just being honest," as if they've exonerated themselves of guilt.
Speaking of normalized behavior, Redditor handful_of_prozac asked:

"What shouldn't be considered as a normal thing in our society?"
The following are just bad business models, wouldn't you say?
Toiling Away The Hours
"Working 5 days a week for majority of our lives to retire sore, old, broken and financially strapped."
Marketing Fail
"Advertising products with pictures that do not accurately represent the product's manufacturing."
A Sweet Trap
"Also advertising sugary junk to children. It's insane when you think about it."
"In the UK there's actually rules against exactly this. The ASA (advertising standards authority) has all sorts of rules around what you can and can't do in advertisements. It's not a law per se but it's an industry guideline that all major channels follow, breaking the guidelines means your ad gets pulled."
Contagious Co-Worker
"Having to work while sick because you need the money."
– Embe007

These bad public behaviors need a serious reckoning.
Missing The Receptacle
"Littering."
"Yeah, I don't think people that litter realize that it's a crime to litter."
They Smell And Stick
"F'k everyone who throws their cigarette buds to the ground."
"and chewing gum. going to train stations most of the floor is filled with ancient black gum that just became part of the pavement."
– pgp555

A Public Forum
"Using speaker phone whilst in public. Nobody cares to hear your conversation."
Keep It In Your Ear, Bud

"And music. I will freaking give you earbuds if you can't afford them, just don't make 40 ppl listen to your music because they were unfortunate enough to ride on the same tram as you."
Many people are prone to committing these social behaviors and they are either unhealthy or potentially dangerous.
Blind Faith
"Politician worship is unacceptable. If you support someone then fine, support them enthusiastically if that's how you feel but when you refuse to admit their faults then you can't hold them accountable."
Living To Work Or Working To Live?
"Or just in general: The Hustle Culture. This idea that working hard, sacrificing all your time with family and friends just because you believe one day all your hard work will magically pay off and you never have to again."
"It's toxic in the end because it doesn't account for people's mental health, let alone physical health. You can't just keep working 24/7 six times a week and not expect burnout."
Pink Or Blue?
"Gender-reveal parties with ever escalating stunts. Send this cultural trend back into the abyss from whence it came."
– Berkamin

Going back to what I touched on earlier, I believe people should keep their brutal honesty to themselves.
A good theater friend of mine worked hard on a passion project that did not earn rave reviews on opening night.
Her friend saw the show and told her afterwards about all the things she thought was wrong with the production without sharing any positive points on her bulleted list of critiques.
Needless to say, my friend was gutted.
The pride she had working with a dedicated cast and team shattered after listening to her friend's scathing review that was irrelevant to her wonderful performance.

Still, if her "friend" was considerate enough, she would have kept her negative opinion to herself instead of wearing her virtue like a badge of honor.

Keep reading...
Show less
People do weird things for clout these days. And social media doesn't help at all: "Do it for the Vine" seems to be making a resurgence, despite the fact that Vine no longer exists (RIP). The fact of the matter is, some social trends are just infuriating.
Here are a few of the most annoying social trends that currently exist. I'm sure you all will find them relatable as hell.
U/jimjoe1 asked:
What modern social trend pisses you off the most?

​Honestly, most of the time social media is the culprit to these weird phenomena.
Looking at you, family vlogs.
Posting your kids' entire lives online.
I massively fail to understand why people are comfortable sharing their intimate family moments with strangers, saw a clickbait title for a YouTube video of one of those generic blonde clone woman telling her fella she was pregnant. It's depressing.

​We stan.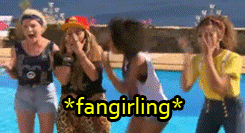 little mix fangirl GIF
Giphy
Glorifying celebrities and treating them like gods. Like, I understand being a fan of someone, but you don't have to create an entire livelihood around them or try to emulate them. This is also how people get into positions of power when they shouldn't be.
These get to be old.
The reaction that provokes on me is more cringe than pissing me off but I am SICK of the "XXXX reacts to YYYY" videos.
It´s just so embarrassing to see these people acting out a reaction just to satisfy the actual consumers of the product that is being reacted upon.
These trends can genuinely hurt large groups of people, whether by them acting on the stupidity they see online, or just making them dumber.
​Don't be the villain.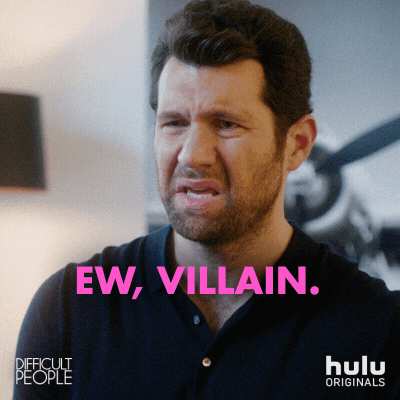 You Suck New York GIF by HULU
Giphy
The celebration of bad attitudes, habits and toxic traits.
People would rather be praised for being a villain than to be obscure.
People would rather give praise to a villain than to spend a moment not entertained.
​This was disgusting.
I'm just so glad the "licking things at the store" trend is over. It is over, right? Please tell me that's finally done.
The idiot who started it got caught and arrested. I think she went to jail.

I'm pretty sure it's over. Haven't seen anything like it popping up.
​Children do not need Facebook.
Letting little kids have social media (unsupervised). They are not equipped to handle any of it. So many conflicts spawn out of it.
And the parents refuse to deal with it so often teacher are stuck handling conflicts that started outside school.
​Unfortunately, some social trends just lead to complete rudeness. When did this become the norm?
This makes me so angry.​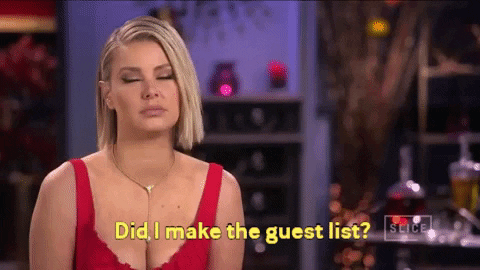 GIF by Slice
Giphy
This obviously hasn't been as big a deal for the last year or so, but the lack of basic etiquette around invitations or even just making plans.
People feel absolutely free to not respond until the last minute while waiting for something better to come along, and they don't think it's rude to cancel last minute or just not show up without letting you know.
I learned that if you respond positively to invitations and then show up on time, you get invited to a lot more things. It's a pretty good strategy if you like getting invited to things.
This is disturbing.​
Advertising slowly taking over every single aspect of our lives. I'm not really exaggerating when I say over 90% of the mail and phone calls I get are junk or scams. Data we generate simply by being online being sold to the highest bidder without any real way of stopping it, which in turn fuels more ads. Went shopping more than once at a larger grocery store? Congrats, you now get suspiciously tailored coupons mailed and emailed to you even though you don't remember ever giving them your addresses, meaning it's probably linked to your credit card and banking info.
The internet is great for knowledge if you look in the right places and allows discovery of fascinating things, but it does sometimes feel like we sold our souls to somebody for it.
​Don't call and drive.
Driving while on a cell phone.
Driving has always been a little frustrating but now it's gotten insane. My girlfriend and I can call out with at least 90% accuracy who is on their phone.
Abrupt Lane changes, 20mph under the speed limit, swerving, looking at phone and missing a green light for 5+ seconds, and - my personal pet peeve - stopping 50' short of a light in a busy intersection during rush hour.
Not only is the use common, but the entitlement that comes with it is across the board. Someone waiting at a green light 5+ seconds, I do a short honk to alert them - they give me middle finger. Like, yeah, I'm the idiot here (I can see you playing on your phone through your back windshield).
The other day I had a girl pull across two rows of parked cars in a lot and had to slam on my brakes to not smash into her. Instead of saying sorry, she got out of the car (still in the middle of the lane) while still on FaceTime to film me.
When did it become so trendy to be an a**hole? That's what I'm gathering after reading all of this. I don't want to sound cynical, but it is depressing to see all of the harm that these trends cause. Hopefully, society progresses beyond this.
Also, stop doing things for social media clout. You're gonna get burned.
Keep reading...
Show less