A man's recent TikTok video post tipped off some of his followers to a very unusual looking mole on his back.
The life-saving video in question featured newly married Alex Griswold and his wife.
The 23-year-old was so stoked about being married that he put together a quick supercut of his favorite aspects of married life.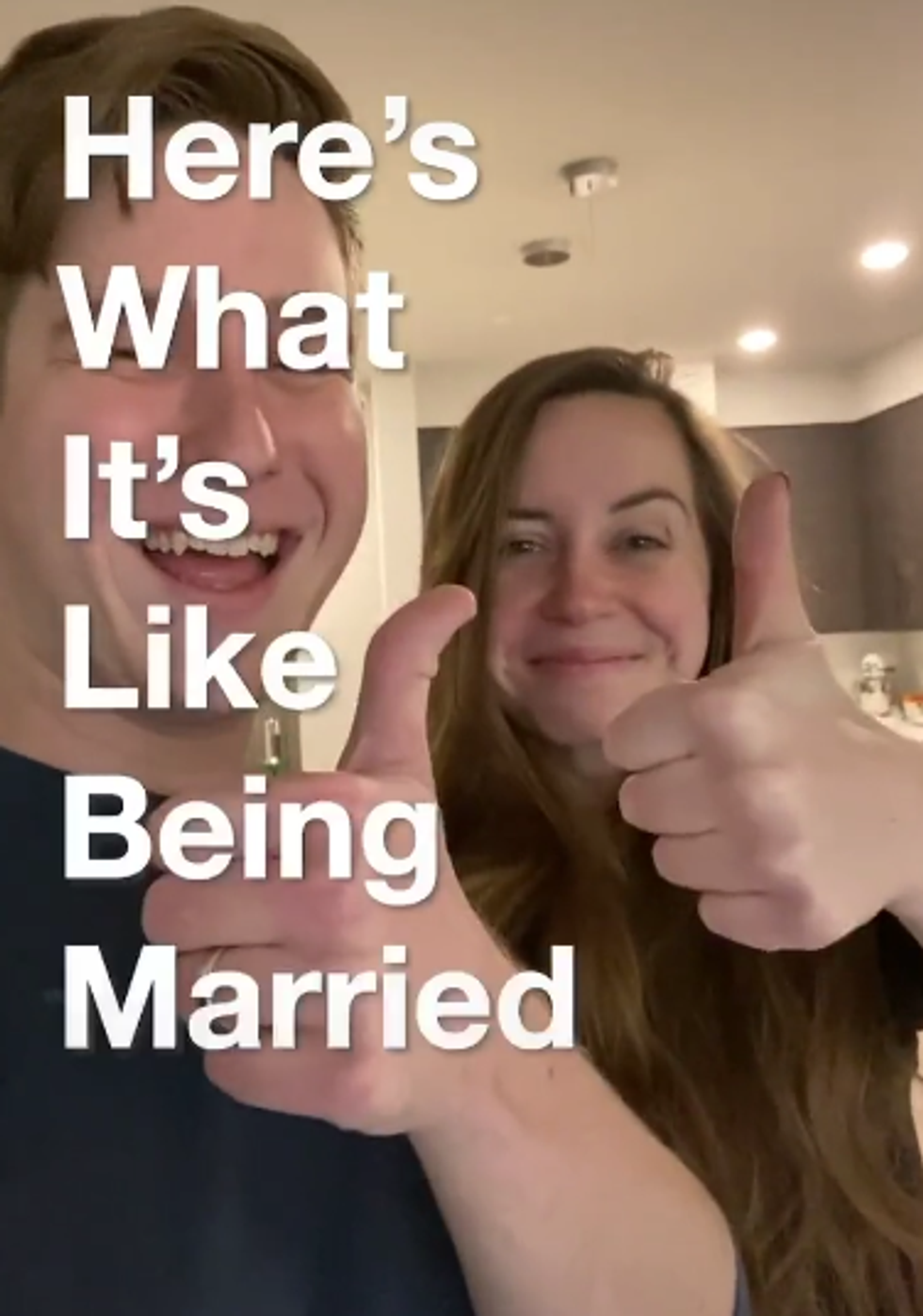 @alexgriswold/TikTok
The video highlights some prime domestic minutiae.
"You have a built in best friend that you get to have sleepovers with."
"You compliment each other's farts."
But it's Griswold's mention of his wife's EXTREMELY selfless grooming approach that features that diabolical mole.
"Back scratches always become pimple popping sessions."
As that goofy caption rolls across the top of the screen, an intimate shot of Griswold's pale, evidently defiled back looms below.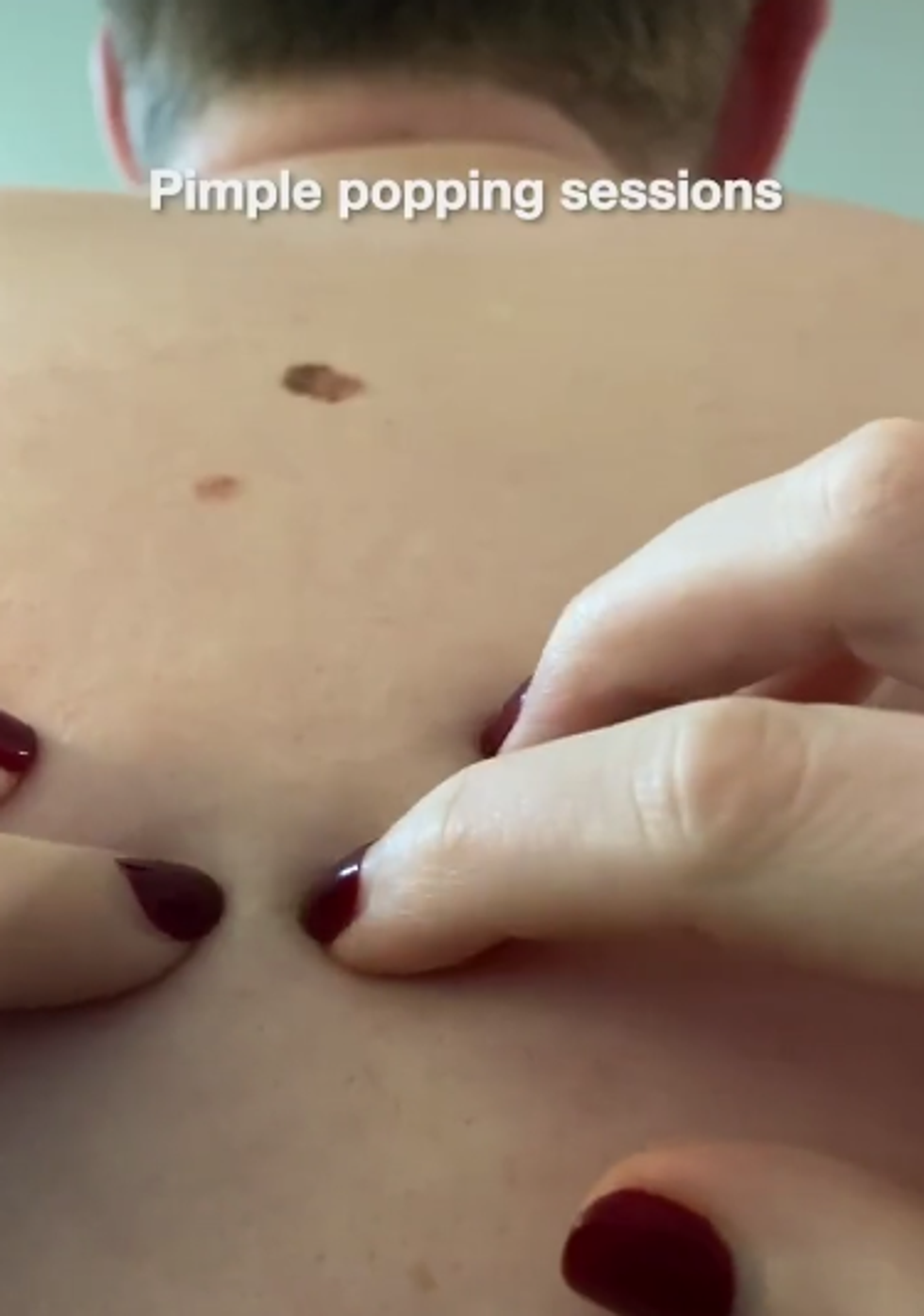 @alexgriswold/TikTok
In the post's caption, Griswold even called attention to the back footage, though his mind is far from concerned for his own safety.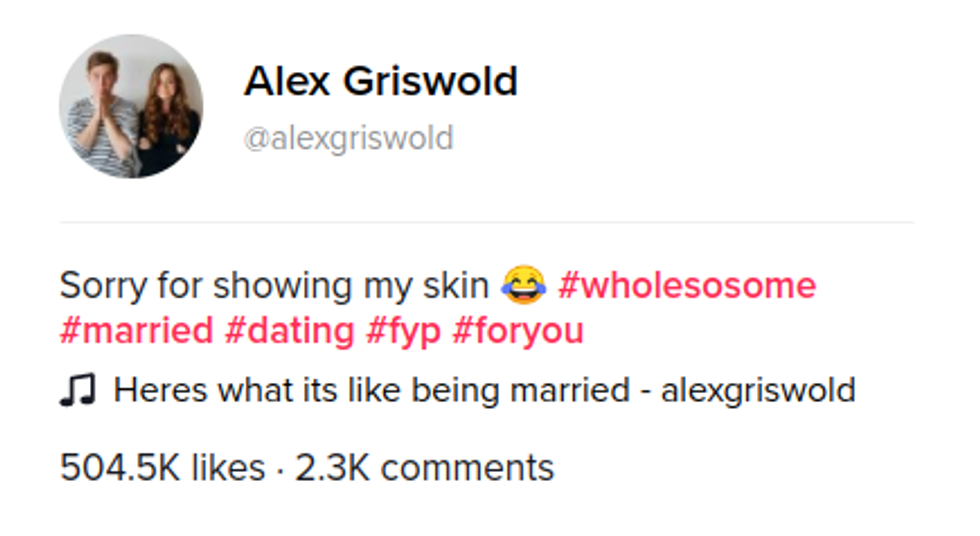 @alexgriswold/TikTok
It wasn't until a concerned user reached out to Griswold via email that Mr. Newlywed decided to book an appointment with a dermatologist and take a look see at that mole.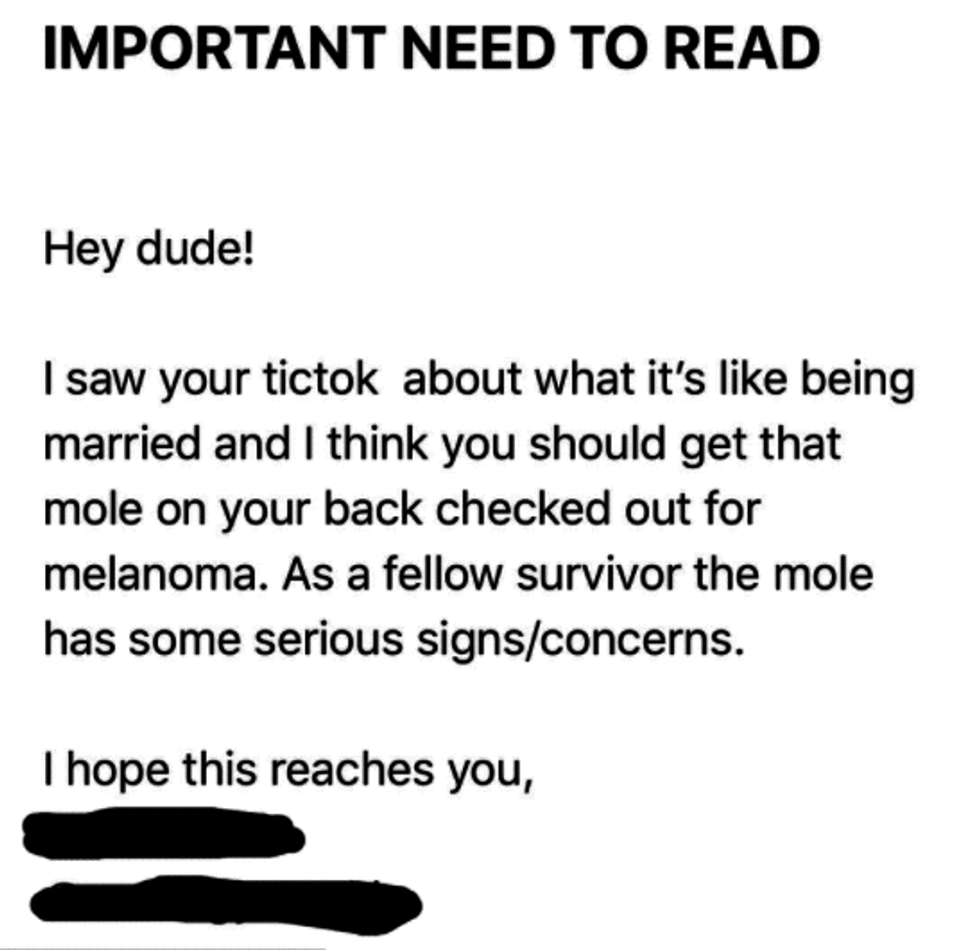 Alex Griswold
Griswold told Buzzfeed just how far off his radar checking that mole would have been without the email.
"I had never been to the dermatologist before. I probably wouldn't have gone for years and years."
The dermatologist even told him that whoever the stranger was who reached out after seeing his TikTok "probably saved his life."
After the appointment, Griswold checked back in on TikTok to give the entire play by play from that initial 'Just Married' post to major back wound without any more Melanoma danger on it.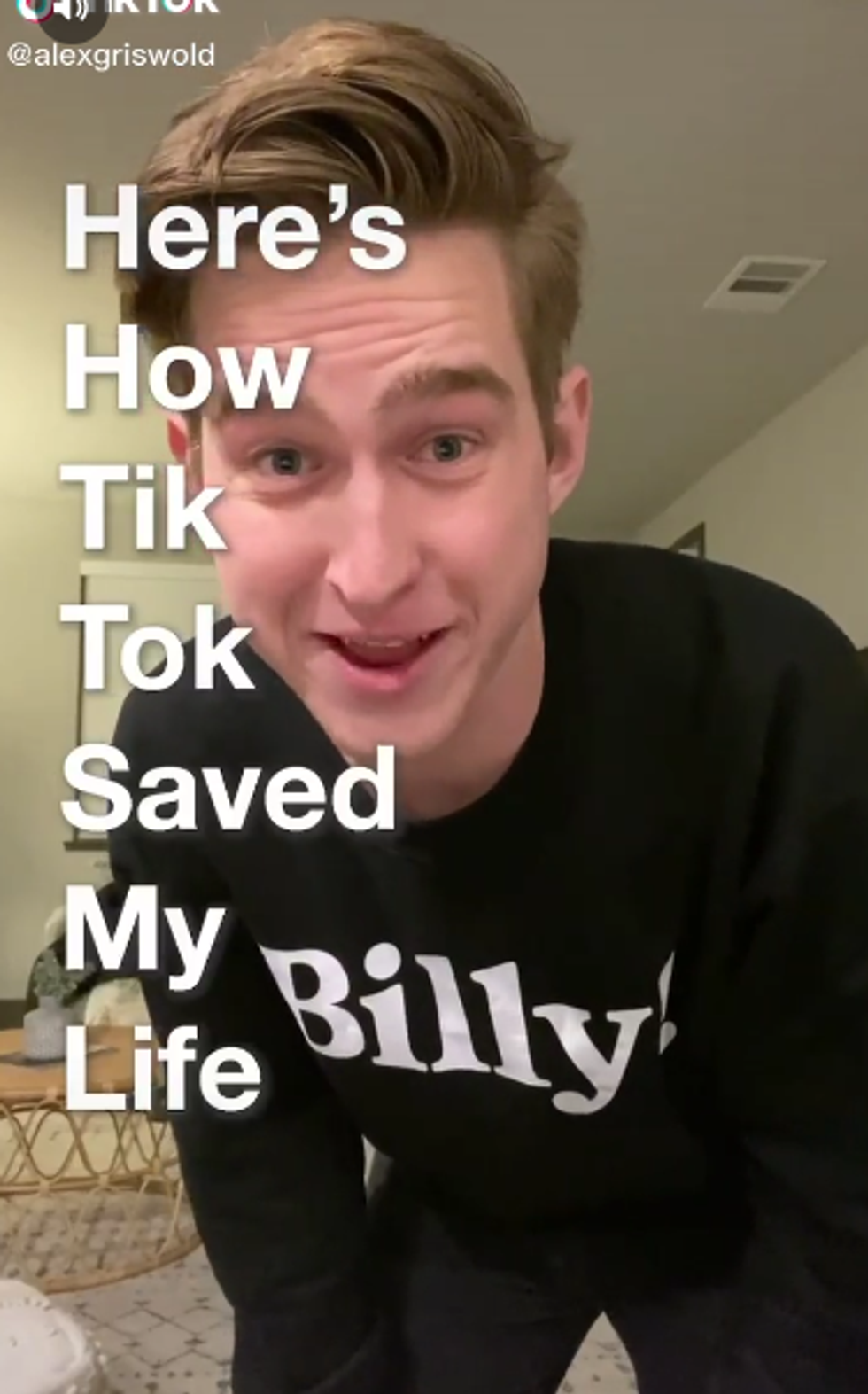 @alexgriswold/TikTok
He tells followers that during his appointment the dermatologist said the mole "might be skin cancer."
So the dermatologist removed the mole and sent it off to a lab.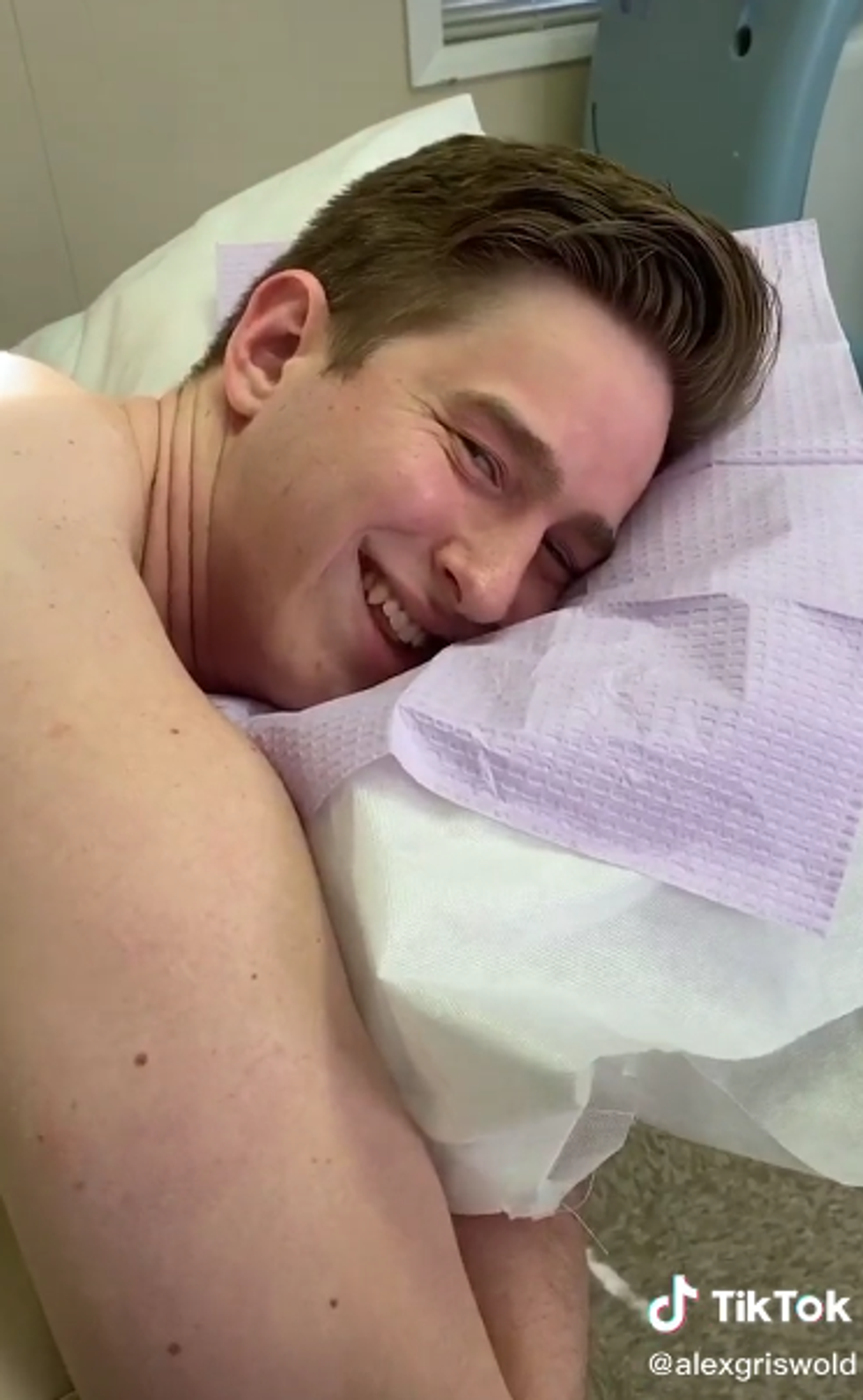 @alexgriswold/TikTok
The lab's results? In Griswold's words: "Dude, that IS turning into skin cancer."

So he went back to the doctor and the whole 'moley' area was excavated of any trace of the cancerous tissue.
And the dude had a HUGE wound. Because Griswold is apparently very open about posting, he gives us some excellent wound content.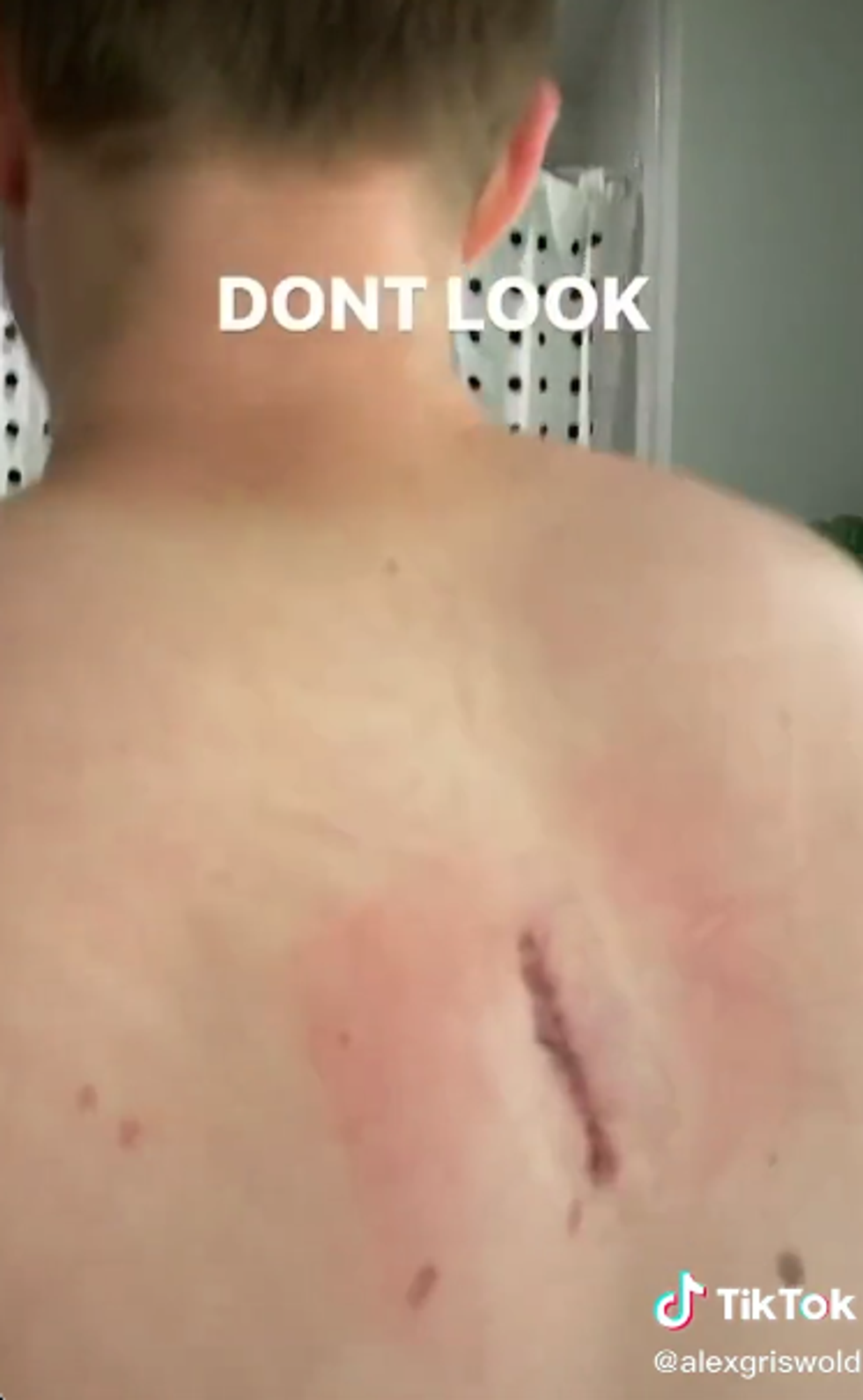 @alexgriswold/TikTok
Shine on, Mr. Griswold.

As the end of his TikTok follow up video suggests, the internet really can be a tool for positive community-building and social connection.
Keep reading...
Show less