No matter how much someone loves their spouse or partner, the inherent challenges which come with sharing a bed often go unspoken.
Blanket hogging, snoring, spreading, and kicking are only some of the challenges people endure.
Annoying as all of those nocturnal habits are, none of them are quite as unsettling as having a partner who talks in their sleep.
If the fact that they're talking wasn't enough to stop you from drifting off, what they're saying will only get you more distracted and scared.
As the 1993 comedy classic So I Married An Axe Murderer demonstrated, one simple phrase uttered in one's sleep could be the beginning of a long, macabre winding road of secrets.
Redditor flyingbeetlekites was eager to hear the most spine-tingling things people have ever heard their partners blurt out in their sleep, leading them to ask:

"Redditors with SOs who talk in their sleep, what is the creepiest thing they've said?"
Double Entendre Maybe?
"'Steven'."
"What?"
"'He's coming out of the faucet'."
"What?!"
"'STEVEN'S COMING OUT OF THE FAUCET!"'- pinnietans
You Get Used To It After A While
"I talk in my sleep."
"My wife has told me many stories."
"the best one hands down has to be when she was pregnant, she woke up with really bad heart burn and nausea."
"She tried to wake me up and tell me she's not feeling well."
"She tells me I legit said 'you know those feelings you are feeling? just turn them off' and fell back to sleep."
"I'm really lucky my wife knows I sleep talk and loves me."
"She doesn't hold anything i say like that against me, just teases me a lot."- CubbyNINJA
Speaking Metophorically?
"My SO informed me one morning that he had woken up in the middle of the night with my face inches from his, my finger in his ear and I was apparently whispering, 'I just need to get in, let me in!''- veenabaneena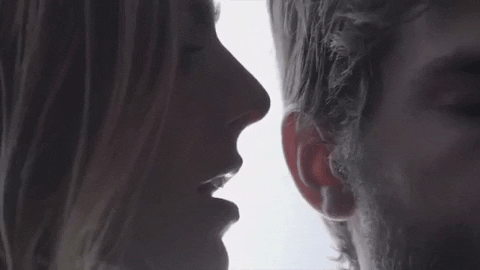 Movie Love GIF by Lauren Jenkins
Giphy
Surely They Think They're Worth More Than That?

"She said 'Don't leave me for $3'."- bf0caiig
... Be More Specific?

"My boyfriend once cupped my crotch in his sleep and said, 'Two out of five stars'."- irish-ygritte
"Bug"ing Out...

"I come in to go to bed, lay down and am about to turn the bedside lamp off."
'Cue him turning over, eyes still shut, obviously still asleep."
'Don't turn the light off'."
"I'm confused now, 'why?'"
"'They need to see."
"'Now I'm freaking the f*ck out wondering who is in our bedroom that I haven't noticed."
"'Who needs to see?'"
"'The bugs.'"
"'Why do the bugs need to see?'"
"'To read'."
'This happened months ago and I still haven't let it go."- BoldBupropion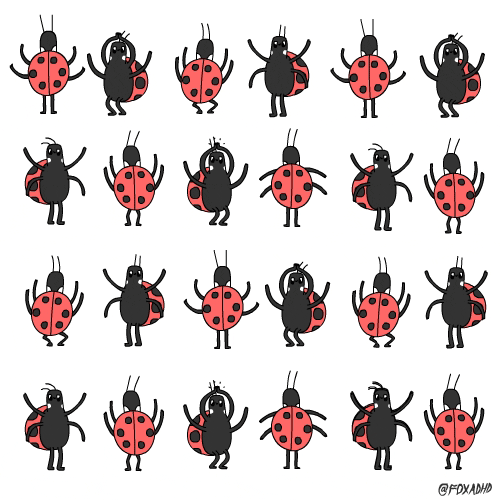 Fox Artists On Tumblr GIF by Animation Domination High-Def
Giphy
As Long As He Could Laugh About It.
"He did that sit straight up in bed thing that I thought only happened in movies then shouted 'they're coming for my skinnnn'."
"Chuckled then fell back asleep."- visionsofk
Not The Answer They Were Expecting
"My mother loves to still bring this story up, happened back during my 8th grade year of school."
"One morning she walked in to see if I was awake, so she asked 'are you awake?' to which I apparently said 'f*ck, I don't know is it meteors' all while dead asleep."- schrack
So Many Questions...
"Not SO, but a roommate, woke up the whole house shouting 'Where is the head?! Where is the head?!'."- lotnia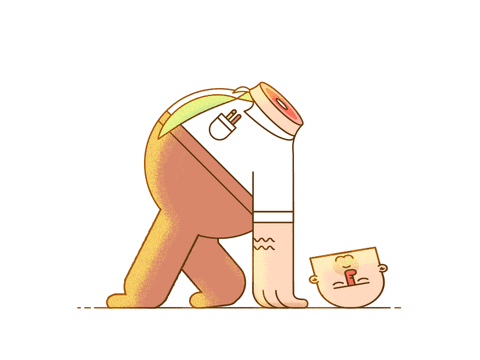 animation monday GIF by Tony Babel
Giphy
Who knows what's going through our partners minds when they begin talking in their sleep.
More often than not, they're probably in the midst of an intense dream or nightmare, and it's nothing to worry about in the grand scheme of things.
Should you ever hear your partner call out for "Ralph" however, you may have legitimate cause for concern...
Keep reading...
Show less
Affairs and infidelity are sadly a more common part of life than we care to admit.
People cheat. it seems to be part of the human condition.
Are we meant to be monogamous?
That's a story for a different article.
I say though, if you're going to cheat... have some basic human decency.
Don't cheat with people you all know.
And how are BFFs not automatically off limits?
Redditor Gifwii wanted to hear all the ways we'd all react when betrayed by the ones we love.
So they asked:
"If you caught your best friend having sex with your wife, what would you do?"
How can people betray one another like that?
Gross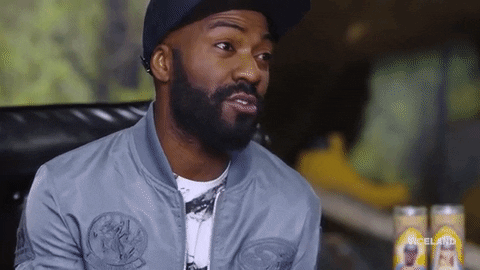 Say Word Lol GIF by Desus & Mero
Giphy
"Be weirded out because they are brother and sister."
roadkilled_skunk
"Haha... I'm also dating my best friend's sister."
Alcoholic__Engineer
Ok Dateline...
"I'm more concerned on how he found her body."
Smiddy3663
"If he's really your best friend, he helped bury it."
Inside-Effective-353
Hey Bestie
"I don't think he would. I had him neutered as a puppy."
a5redwing
"This reply was made extremely funny (or concerning) by the fact that I took it as someone neutering an actual person when they became friends."
DuCKDisguise
Never Cry Wolf...
"Take his car keys and drive to his place. It's all yours now buddy."
gerbageman
"Hol' up, remember to make it official. You have to p*ss a border around your new acquisition like in Never Cry Wolf, and if any relatives of the former owner are present you need to mark the ones you can't mate with, and you know, mate with the others."
SuboptimalButHopeful
"With that logic, I guess his house and and family are mine now? That's okay with me, his wife is pleasant to be around."
Savageturtles
Betrayal...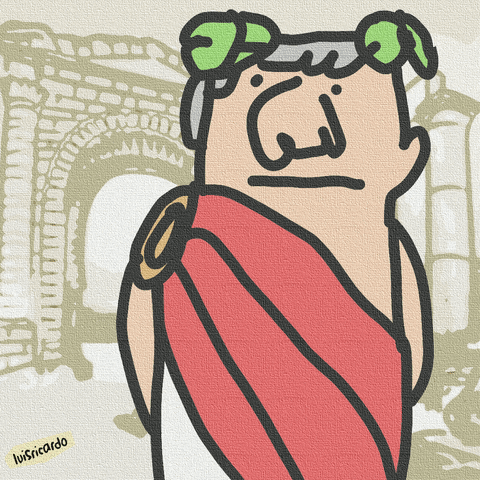 Julio Cesar Rome GIF by Luis Ricardo
Giphy
"That happened to me 30 years ago and I haven't been able to fall in love since."
TalboGold
"I'd be more unwilling to make best friends than rather than unable to develop a crush."
Equivalent_End5
An Assist?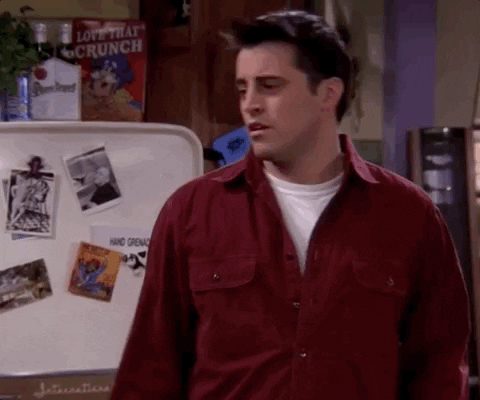 Season 4 Flirting GIF by Friends
Giphy
"Ask if she wants help..."
"Since they're the same person."
null640
Revenge
"Have sex with his wife. It's only fair."
ami2weird4u
"My ex fiancée had an affair with a married man. Talked to his wife, she and I made a sex video and sent it to them."
Solid-Acanthisitta86
"I'm not a vengeful nor petty person but this kind of turned me on."
dipstyx
Evidence
"Record it for evidence then talk to a divorce lawyer on how to get a divorce without losing anything."
"Thank them both and move on with my life."
Wraisted
"In most states, the fault isn't a thing that matters beyond the reason. It just may waive the cooling off period... at fault divorces mattering in regards to separation of property ended in the 70's for the vast majority of the country."
"Apparently they discovered that people lie, and it is rarely a clear cut 'this person is the only one guilty.'"
Dredly
GO!
"I'd have to leave, or else I'd commit murder. I would then leave forever, I think I would just leave everything behind and become a nomad at that point and never look back."
AlavarTheBlue
"Also my first thought. Never a more compelling moment to finally hit the road and live every day like it's my last."
yes_yup_uh_huh
"Maybe tomorrow I'll wanna settle down..."

getbeaverootnabooteh
Lost to Me
"Well, it is an extreme level of cheating. One thing is to find your wife in bed with a lover but whole other to find her with your best friend. It is multi-level betrayal and that would leave a huge impact on my future life. Not that I would be sorry for losing that person but because it would make me hard to trust anyone after that. Hope that never happens to me or anyone I know."
Didytz
LOL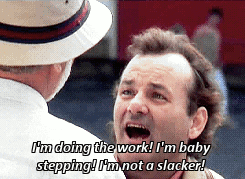 bill murray nw GIF
Giphy
"Exclaim, 'Bob! What the hell? I HAVE to sleep with her, but you??!!'"
Slartytempest
This is more common than you think. Watch Dateline.
How would you react in this situation? Let us know in the comments.
Keep reading...
Show less
There's nothing worse than finding out that your significant other had been unfaithful.
Actually, there is something worse.
That is, walking in on the person with whom you have been romantically involved engaging in sexual intercourse with someone else. In your bed.
Sound familiar?
Unfortunately for many couples, this is a reality that inevitably contributes to the demise of a relationship that was never really a healthy one to begin with.

Curious to hear how couples ended up going their separate ways, Redditor pugsarelife2 asked:

"Men and women of reddit who caught their significant others cheating, how did you do that? And what was your reaction?"
These Redditors had tasks that uncovered a very unpleasant surprise.
The Errand
"My ex husband and his family smoked a lot of pot, still do. His sister, kids, and nanny were visiting from out of state for a few weeks. When it was time to fly home they left their stash at my ex MILs house because they didn't want to take it on the plane. My ex asked if I would pick it up because I was nearby. Stupidly I agree. I don't smoke and I was willing to carry it in my car for him. To my surprise I found a note from the nanny to my ex saying she was in love with him and she was so happy for the time they had together. Obviously she thought he would get the weed instead of me. While it was incredibly painful at the time I am definitely living my best life 15 years later."
– mycatsnameisjanet

Unpleasant Surprise
"Me ex-husband was an early adopter of sending d*ck pics. I got his phone to get the numbers of his friends to invite them to a surprise birthday party while he was sleeping off a hangover, and there they were in his outbox."
"ETA- this was more than 12 years ago. When camera phones were barely functional."
– BooksNShizzz

How long has this been going on? That's what these Redditors were left pondering after making their shocking discoveries.
Keeping It In The Family
"Worst one I know of is an acquaintance of mine, came home from work one day and found his missus having sex with his dad."
"That blew up all over Facebook, and became a local drama fest where people tried to organise a shunning of the dad and missus."
"I remember it well because, well... I know people cheat, but with your partners father? Come on..."
– OdaNova
Alone Time

"Wife was acting unusual for a few weeks. She would want to spend time by herself on the weekends and when she came home at night from work she would often sit in the driveway for 20 minutes on the phone."
"I'm not dumb."
"I bought a voice activated digital recorder and stuck it in her car. I knew what I needed to know in less than 24 hours."
– joecooool418

The Twist
"I was in the Navy and was out on deployment for 6 months after just recently getting engaged (it's one of those stupid things that young military guys do). One day i get a letter from my fiance's best friend telling me that she caught my fiancee and her BF together (this was years before email and smartphones were common). We write back and forth several times and eventually it comes out how she caught them, how my fiancee begged her not to tell me, and that the fiancee didn't know that we were corresponding."
"I eventually get back to the States and planned to play it off as though I didn't know, but too many of my friends intercepted me with the news that is wasn't just the one guy, but several, and let me know that she knew that I was aware. Eventually we met, and the confrontation was minimal and tame. We broke off the engagement without a lot of drama - she kept the ring."
"The best friend and I ended up hooking up, at first as sort of a revenge-f'k kinda thing, but turned serious."
"We celebrate our 32nd wedding anniversary this year."
"Edit: maths. This year will be 31. After 20, it's all a blur."
– HippyGeek

No matter how hard these significant others downplayed their predicaments, it was painfully obvious they were being unfaithful.
Revealing Text Thread
"My ex was a big drinker and I wasn't. She would frequent this bar close to our place pretty often with friends. I rarely went because I just wasn't a fan of bars or her drinking friends. One night she went out with a couple that I didn't mind that much. I was bored at home so I decided to head over for a little bit. As I walk in I see my ex sitting at the bar with the couple. The bar was packed and as soon as I made eye contact my ex she had this strange look on her face. She turns to this guy sitting next to her, and he immediately gets up and leaves.
"I felt something strange right away, but I brushed it off as me being irrational. I stayed for like an hour and headed home. I couldn't shake the feeling I had though so I checked one of her friend's Facebook page to see if there was any connection that existed between my ex and this random dude. Sure enough he was friends with one of my ex's friends."
"I knew his name now and that I wasn't as crazy as I thought. I sat on the information though. The next weekend she goes out drinking again and still had not returned home at 4 am. I tried contacting her multiple times and I got no response. I woke up to her coming home at 7 am and jumping in the shower immediately. I decided to check her phone while she was in the shower, and she kept all of the messages with this same guy."
"Some pretty telling information in the text thread. While she was still showering I grabbed a fresh pair of clothes and headed to my best friends house. 20 minutes later I get a phone call with her going ape sh*t about me leaving and not saying anything. I laughed at the projection, told her that if she wasn't moved out by Monday the police would be there to force her out. She wasn't on the lease and her parents lived 10 minutes away from me. That was that."
– HagBolder11

Unwelcome Guest
"We were together for 5 years, living together for around 4. I came home from work early. When I got out of my car I saw her peek through the blinds to see who was outside. I walked in the door to her coworker on the couch, obviously uncomfortable and clothes messy and her locked in the bathroom."
"I wanted to pummel the sh*t out of him then and there, but he was a trained MMA fighter, and I woulda left the house that night with more than a broken heart. Went to a friends house for a while."
"They started dating the next day."
"Sh*t sucks. It took a while for me to get trust back in relationships."
– PM_ME_PINK_PANTHER

Side Effect Of Cheating
"Went for my yearly check up and tested positive for chlamydia. Turns out my ex was sleeping around."
"Edit: apparently false positives are common with these types of tests so have your SO tested as well. I hope you're in a relationship where you can openly talk about such things."
– needsmoreusername

The Instagram Clue

"It wasn't a big dam-breaking moment. It was a lot of little things. Like how she'd cancel plans at the last second. Or the random phone calls from unknown numbers she'd get (this was back before spam calls were an epidemic), or how her phone was mysteriously off one night when I needed to get a hold of her."
"I had my suspicions and then finally it clicked into place when I did some Instagram snooping and found a guy who followed her who posted a selfie wearing a very unique jacket that belonged to her."
"I confronted her the next day. She denied it. Tears. Begging. All of that. I dumped her and walked away. The next day I messaged that guy on Instagram and he confirmed everything. Had no idea I existed. He dumped her too."
"Last I heard she's an EMT in Utah Wyoming. Hope she figured out how not to be a garbage person."
– guiltyofnothing
Monogamy is tricky. Every couple on the surface endeavors to be faithful, but having a wandering eye is a normal and very natural instinct.
But acting on impulse to knowingly hurt a significant other through infidelity is cruel and it is what separates the looky-loos from the cheaters.
Is it better to have an open relationship? Or is it better to assume your significant other will always be on their best behavior and respect you and the relationship?
Because when you find out your lover has been cheating on you, it's clearly an indication that something in the relationship wasn't working.
While I'm no love expert, I know that having painful but honest conversations with the person you love can prevent a lot of heartache down the line.
Are you willing to have these discussions? What prevents you from communication? We'd love to hear your thoughts.

Keep reading...
Show less
There is little more nerve wracking than the first time someone introduces their partner to their parents.
For everyone involved.
Both halves of the couple worry that the parents will judge their every move, disapprove of the partner's choice of profession, or decide that they aren't good enough for their son or daughter.
Making both the child and significant other wish more than anything that they knew what was going through the heads of the parents.
Redditor Umikaloo was also curious to know what parents are thinking the first time they meet their children's new partner, leading them to ask:
"Parents of reddit: How do you feel when your kid brings back a girlfriend/boyfriend? How do you decide whether you like them or not?"
If They're Happy, I'm Happy...

"It's not up to me to like them, it's up to her. If she does, then I do."
"I care that my daughter is, safe, happy, motivated, handling her own business."
"Apart from that, I'm just enjoying watching her experience things, and hoping she includes me in some of that."- Mahhrat
It Can Be Just As Nerve Wracking For Them.
"Met my daughter's boyfriend the other day.'
'First boyfriend."
"She's 17."
"He's 18."
"I must admit I was a bit nervous and I remember very well being 18 and what I was thinking/wanting, but had a word with myself to be welcoming and warm and to treat him as an equal, my daughter's friend, and therefore my friend."
"Anyway, he's a nice young man so it's all good."
"But to answer your question I guess if he's nice I'll like him if he's a d*ck I won't."
"Either way as far as my daughter is concerned I'll like him."- dou8le8u88le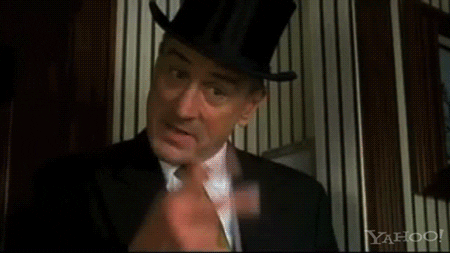 watching you meet the parents GIF
Giphy
Just Give It Time
"I come from a middle class Indian immigrant family and my parents were never cool with us kids having boyfriends."
"So when at the age of 25 I brought my boyfriend home, they were a bit hesitant and took a long time to open up to him."
"My mom went all mother-in-law mode and felt she had to keep up appearances."
"If he came over and she was laying on the couch, she would get up and act all formal."
"The first day he met my dad, I asked my dad afterward what he thinks of my boyfriend, his response was 'don't lose him, that's all'."
"Now he comes over and hangs out with them without an ounce of formality."
"They all have little inside jokes with him, my siblings included."
"My parents went car shopping and I didn't get to go so my dad asked if the boyfriend and I would go take a look at the car one day after work."
"They just really wanted him to check it out too, which felt so special to me because they value his opinion and he's part of the family now."
"I never would have imagined that my family would welcome him like this."
"Melts my heart."- annnabear
Parents Have A Way Of Surprising You

"Not a parent, but this was my experience with my mother when I was a teen."
"So, as a teen, my mother pulled me to the side and gave me the 'gay talk'."
"You know, the ''I'll still love you even if you were gay' talk."
"I asked her why she thought I was gay and she said it was because I never bring any girls to the house."
"Guess what I did within the next few days?"
"I brought a girl in the house."
"Guess what my mother did?"
"She kicked her out and gave me a lecture on how inappropriate it was to bring girls to the house."
"Yes, it makes no sense."- Mr-Klaus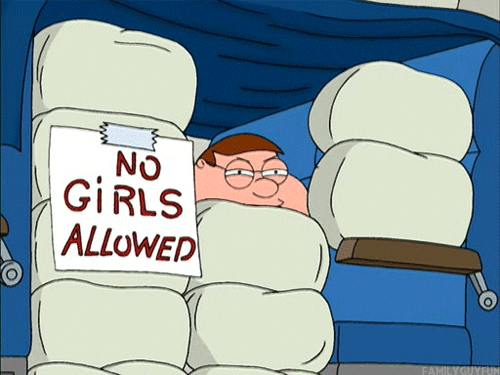 family guy no girls allowed GIF
Giphy
Young, YOUNG, Love
"My 4yo daughter introduced me to the 5yo neighbor kid as a bf."
"She told me he's really good at running fast and he appreciates snails as much as she does."
'Needless to say, this is a keeper."- LittleMissEmmet
What Does This Even Mean?
"My daughter just started dating."
"She was mortified when I picked them up and asked if everything was Gucci."- raynbowz13
Just Be Polite, And Wait It Out...

"My daughter, 13, wanted me to meet her first 'real' boyfriend."
"I was nice and pleasant, but I knew it wouldn't last cause he was all looks and no brains."
"Of course, as jr high relationships go, it was about a 2 month ordeal."
"I think all parents should try and be cordial, unless the person feels like a serial killer or something."- littlecakebaker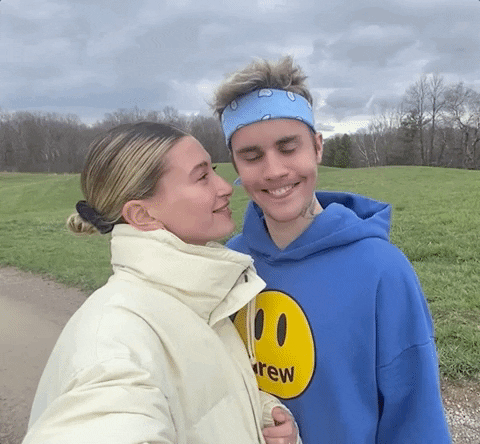 Ariana Grande Couple GIF by Justin Bieber
Giphy
That Feeling
"I have always instinctively known within seconds of meeting them. I've liked all but one of my son's partners, and the one I didn't feel right about was the one who screwed him up."
retailface
"I've given my daughter the best advice I can give her and she's leaps and bounds better at relationships than a lot of older adults I know (she's nearly drinking age where we're from)."
"That's not to brag though as a lot of what I told her was don't do the same dumb sh*t I did. Well that and to always know her worth."
"The moment someone makes her feel less important than they are they get the boot."
"She doesn't try to fix people she dates. You are who you are and if you're not right then oh well (a direct quote)."
"Honestly it's something she said to me once that helped me be better off when dating (married now)."
"I'd made the remark that I hadn't understood some sappy things people do when they're in love."
"She looked me dead in the eyes and said "That's because you've loved but never been in love." She wasn't wrong and as much as I sometimes hate to admit it she rarely is."
"That caused me to examine the relationship I was in under closer scrutiny than I ever had before."
"My husband today is the most amazing husband and father we could have asked for but never realized (until now) that we deserved."
Buttercup_Bride
Give Me A Reason Not To
"Not a parent so I called my mom. She stated and I quote:"
"I like all of them until they give me reason not to. Then I never tell you whether I like them or not, so I don't influence your own judgement. I cannot choose for you, although sometimes I wish I could." - Mrs. UnappreciatedSon
UnappreciatedSon
Act Natural
"It's about respect, if she treats him right, and compatibility."
"On the other end, not her dad, but my girlfriend's roommate is this old grizzled marine dude. She told me that he liked me because I didn't try to get him to like, which apparently most people do. I was just myself and acted naturally, which he appreciated. Just be yourself and the people that will like you will like you, and the people who won't won't. But always be respectful."
HippyKiller925·
Principals
"My stepdaughters boyfriend came into MY house and we were talking about computer games and he had the audacity to tell me why red dead 2 was better than god of war. IN MY HOUSE!! But respect to the lad for that, he stuck to his principals and a year later still argues with me about gaming stuff."
teksti-tv666

Same Brand of Weird
"My eldest is 15, and boys in high school can be....gross. The way they speak to girls (and girls to boys) is just so far out of line it makes me ill. But her boyfriend is respectful to her and her family. Most importantly they're the same brand of weird. They facetime 19 hours a day I swear, but yesterday they had an entire conversation about penguins both using the same weird fake Russian type accent. He's her safe place and without very good cause, I'd never get in the way of that."
EmptyBobbin
Blown Out of Proportion
"Here's my dad's take. He liked my ex-BF at first because he was initially polite and friendly, and I was very happy with him. However, my dad started to notice red flags later on and his opinion of him changed. For example, when we came back to my place from a day trip, he had sulked because I didn't show the enthusiasm he wanted about his favorite landmark. My dad told him that he should forgive me, but he still would not stop whining. My dad later told me that his reaction was blown out of proportion. Basically my dad would decide whether or not to like any guy I bring home based on the way he treats me."
"Edit: I did not show zero interest in what my ex liked. I just wasn't as over the top excited as he wanted me to be."
smalldoggobigpupper
Reflection of Parenting
"I love to meet his girlfriends. In a very self-serving way, I think his ability to attract charming ladies reflects the quality of my parenting."
"On one hand, I like whoever brings joy to his life. On the other hand, I prefer to be around polite and well-spoken people. A bit of nervousness on her part indicates that meeting me is important to her."
3MTAE
It's ingrained in parent's DNA to worry about their children.
And all parents have an idea of how they want their children's lives to turn out.
Hence their immediate trepidation when they bring their first significant other home.
Of course, their trepidation doesn't always come from a place of judgment, but rather a place of sadness.
As the first partner is a bittersweet reminder that their children aren't children anymore.
Keep reading...
Show less
It's never fun to be lied to, particularly by your significant other.
Sometimes we discover that they were lying to us in order to surprise us for our birthday or anniversary, making the dishonesty easily forgiven.
In other instances, however, their lies were all to cover up something much less celebratory.
For better or worse, some people's partners are very convincing liars.
Others however are simply unable to keep a secret, and their stories or explanations to cover things up only make things worse.
Redditor CanadianKiss was eager to hear the most absurd and ridiculous lies people ever heard from their significant others, leading them to ask:

"What was the most insane lie an S/O told you?"
Keep Your Panties On!
"After I found out my wife was having an affair, I snooped through her email, saw she bought 5 pairs of lingerie over the past several months that I had never seen."
"When confronted about it she said she liked the progress she has been making in the gym and just wanted to see how she looked in them and threw them away after she tried them on."- DrMilzie
False Credentials
"Told me she was a veterinarian and even had a degree hanging on her wall."
"My parents own a small farm so I asked her for advice and the answers were always questionable."
"My gut was telling me something is off."
"Googled her school and asked some basic questions that anyone who went should know."
"She didn't."
"It was all a lie."- Auditory_Whiplash
The Worst Kind Of Lie

"That the baby was mine."- shilling70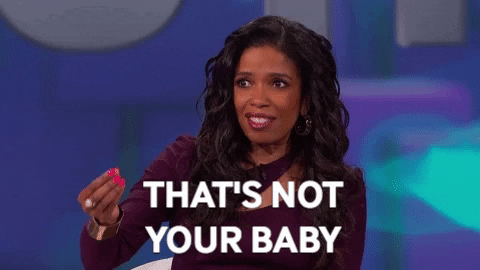 baby daddy GIF by Face The Truth
Giphy
It's All About The Anticipation...
"That there was spaghetti waiting for me when I get back."
"There was no spaghetti waiting for me."- IWannaBeMade1
Why Bother?
"That he didn't like honey when he did."
"It's insane to me because what's the point?"
"lmaooo."- astroqualityyy·
Some People Don't Even Try...
"'I got gonorrhea from cutting myself on a broken bong'."
"Survey says, that's a lie!"- CautiousOwl02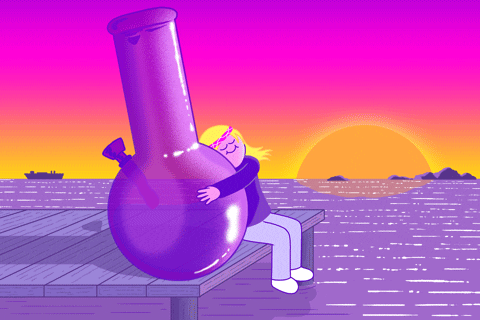 True Love Weed GIF by GIPHY Studios Originals
Giphy
Gaslighting 101
"That I was the one who was destroying our marriage for being suspicious all the while she was the one cheating."-shenanigansgalores
Faking Cancer? Seriously?

"I broke up with this dude after only a couple of dates."
"A week later he hits me up asking to take me to lunch bc he just found out he had cancer."
"He tricked me into a year-long relationship based on a cancer lie."
"I believe karma is a b*tch though."- crunchyleafs_
"She called me three months after we broke up to tell me I was right."
"'All that tanning has given me skin cancer'."
"I asked which kind."
"She couldn't remember what the doctor called it."
"I asked, 'Is it lymphoma?'"
"She said, 'Yeah, that's the one.'"
"I hung up."- Spodson
Family Issues...
"That she was an orphan."
"Her family was very surprised."- Garlic_Bread_865589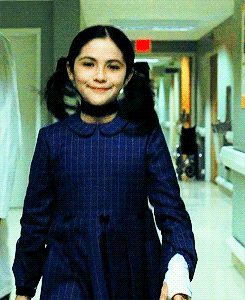 orphan GIF
Giphy
The key to a healthy relationship is honesty, barring of course covering up a surprise which will make your partner happy.
And when the only way to stay in a relationship is through lies and deceit, it's probably time to start re-evaluating how well things are going.
Ironically, that's when it becomes time to really be "honest" with yourself.
Keep reading...
Show less