L-Photo by Eugene Gologursky/Getty Images for Stacy's Pita ChipsR-Photo by Dominique Charriau/Getty Images
Ah yes, microaggressions are still alive and well in 2019.
For those who don't know, a microaggression is:
"a statement, action, or incident regarded as an instance of indirect, subtle, or unintentional discrimination against members of a marginalized group such as a racial or ethnic minority."
A common microaggression many people of color face at some point?
The assertion that all people that share their race or ethnicity look alike.
You likely know author, actress, model, television host and executive producer Padma Lakshmi best as the host of Top Chef, a competitive cooking show between professional chefs.
Top Chef Season 8 - Richard please pack your knives.... www.youtube.com
Our hearts practically stop whenever she says:
"Please, pack your knives."
This is Priyanka Chopra—actress, singer, film producer, winner of the Miss World 2000 pageant, star of Quantico, Baywatch, Isn't It Romantic? and wife to Nick Jonas.
Everything Priyanka Chopra Does in a Day | Vanity Fair www.youtube.com
It appears The New Yorker cannot tell the difference between the two women.
When they were promoting Padma Lakshmi for their "Celebrity Cartoon Takeover," they tagged Priyanka Chopra in the post.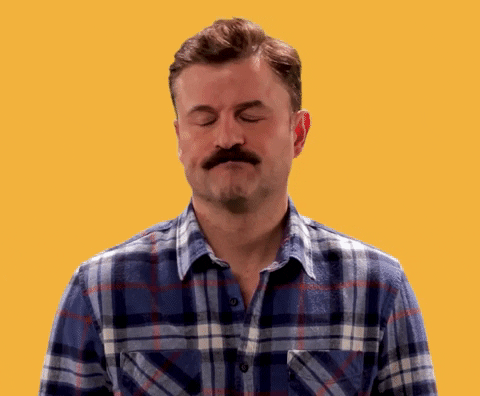 Giphy
The magazine eventually took down the post, but not before Padma screen-shotted the mistake.
And absolutely roasted them.
The roast she threw in was perfect.
"Thank you to the illustrious "@nydailynews" for the shoutout 😉 I know to some we all look alike, but 🤷🏾♀️... #desilife #justindianthings"
Mixing up The New Yorker with the New York Daily News?
Genius.
Chopra has not yet commented on the mix-up herself, but Lakshmi's fans are all cringing with her.
Lakshmi has retweeted some of the comments she found the funniest.
In general, Lakshmi produces some really amazing content on her page.
So for more excellent roasts, head over to her page and give her a follow.

You can see Lakshmi outside the Top Chef kitchen in her series Planet Food. Get Planet Food - India here.
Keep reading...
Show less
Priyanka Chopra—Bollywood and Hollywood star and former pageant queen—is now speaking up about her experiences with racist bullying in hopes of creating dialogue.
The former Miss World recently opened up regarding her experiences as a Person of Color (POC) in American high schools.
Originally from the state of Bihar in India, Chopra moved to the US at age 13, where she attended schools in Massachusetts, Iowa and New York. The main thing that all of these schools had in common was the way Chopra—as someone of Indian descent—was treated by her classmates.
"I was treated differently because I'm brown," Chopra said in an interview with Associated Press.
"I had, you know, really racist behavior when I was in high school in 10th grade. I was called 'Brownie,' 'Curry,' [told to] 'go back on the elephant you came on,' and that really affected me when I was a kid and affected my self-esteem."
More power to her! @priyankachopra opens up about racism and gender discrimination. https://t.co/i8XIdsiCYY

— Filmfare (@Filmfare)1523463300.0
Lady Superstar for a reason 🙌👏👏💝 . @priyankachopra shares her experiences with racism when she first came to the U… https://t.co/XLDAYJzjYg

— Priyanka Chopra (@Priyanka Chopra)1557546996.0
Chopra believes that racism is a learned behavior. The "cultural subliminal messaging" in modern media is a main reason why people treat each other the way they do.
She is now speaking out, in hopes to foster communication and prevent this from happening in future generations.
"I do want to create a world for my future kids where they don't have to think about diversity, where they're not talking about it because it's normal."

However, the Quantico star is optimistic, and stated that she is already noticing many "positive signs around the world" that are indicating change.
"I really decided that I'm not going to feel like that anymore, I'm not going to allow anyone to feel like that anymore."
Priyanka Chopra shares her experiences with racism when she first came to the United States as a teenager. https://t.co/pEO6x3sAUH

— HuffPost Asian Voices (@HuffPost Asian Voices)1557520200.0
On May 8, 2019 she shared news of the #SKINCLUSION initiative on Twitter.
I am so excited to join @ObagiMedical in a global awareness initiative called #SKINCLUSION, dedicated to empowering… https://t.co/bZtXJoLOqe

— PRIYANKA (@PRIYANKA)1557354068.0
Chopra married Jonas Brothers band member Nick Jonas in 2018 in a series of lavish events in India.

The pair recently attended the 2019 Met Gala together.
Met 2019 #MimiCuttrell @PatiDubroff #BokHee @PattieYankee @Chopard @Dior @voguemagazine @metmuseum https://t.co/cnhMpq3wTH

— PRIYANKA (@PRIYANKA)1557208783.0
CAMP: Notes on Fashion #MetGala2019 #MimiCuttrell @PatiDubroff #BokHee @PattieYankee @Chopard @Dior @voguemagazine… https://t.co/TxhsEzxNGi

— PRIYANKA (@PRIYANKA)1557254999.0
Full circle ⭕❤ #MetGala2019 @nickjonas #MimiCuttrell @PatiDubroff #BokHee @PattieYankee @Chopard @Dior… https://t.co/A3BeZ5teHQ

— PRIYANKA (@PRIYANKA)1557256214.0
They first walked the Met red carpet together in 2017 as guests of Ralph Lauren.
Chopra told People:
"The first time when we went together was sort of like… so awkward. We didn't know each other. We were vibing, we didn't know … 'This is all weird'."
Chopra—who also sings and produces—teams up next with Indian-American writer and actress Mindy Kaling for an as yet untitled comedy project. Chopra's wedding to Jonas is said to be the inspiration.
As the saying goes, success is the best revenge.
Chopra's school bullies can now see her shine.
Keep reading...
Show less
In case you haven't heard, the Jonas brothers are back! They released a new single, "Sucker," on March 1st; unsurprisingly, it made it to the top of Billboard's HOT 100 shortly thereafter.
Many people have been waiting for the Jonas brothers' return to the music world, and were more than excited to listen to the new track.
According to BuzzAngle Music, in addition to playing on the radio, "Sucker" was listened to on 30 million audio streams, 16 million video streams and 88,000 digital sales in its first week alone. An impressive debut for a song from a group who hasn't been active in five years!
You can view the video for "Sucker" below:
Jonas Brothers - Sucker www.youtube.com
Priyanka Chopra Jonas, Indian actress, singer and producer, has been married to Nick since December. They celebrated their union with both traditional Hindu and Christian ceremonies at Umaid Bhawan Palace in Jodhpur.
In celebration of this milestone, Nick Jonas decided to get a very expensive present for his wife: a Maybach.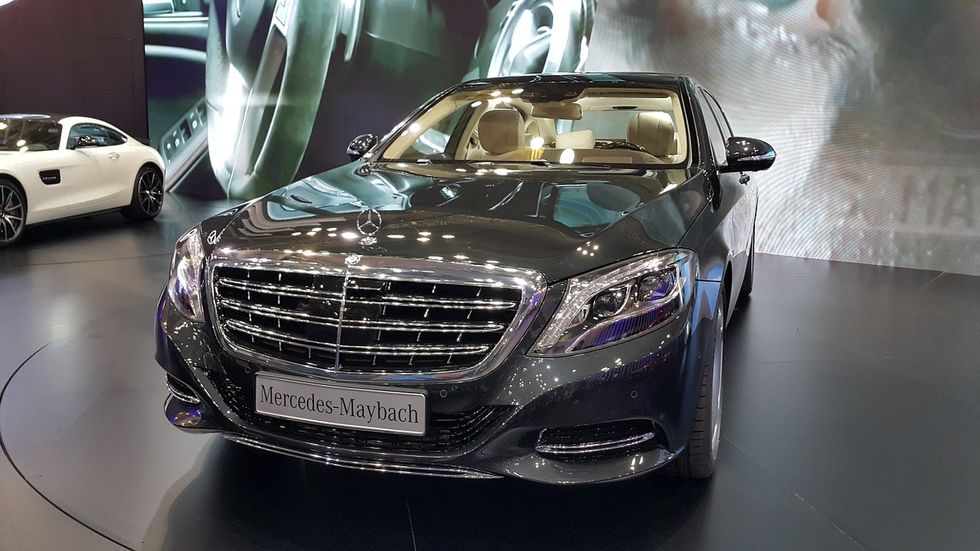 khykhan10/Pixabay
The MSRP for 2019 Mercedes-Maybach S 650 starts at $199,000. Not an insignificant investment.
Priyanka shared a congratulatory message to her husband on Instagram shortly after the song hit number one, showing the shadow box sent from Billboard to commemorate the achievement.
Shortly thereafter, she shared another post showing the couple and their dog, Diana, in front of the new car with a celebratory bottle of champagne.
The car's name? Extra Chopra Jonas. A fitting name for such an extra gift.
Most Instagram users were loving the gift, and the feelings behind it.

zainab_khan_1212/Instagram

nfocus_holland/Instagram

kunle_mon/Instagram

samantacanalis/Instagram

rosenandinibramhcharya/Instagram
Some were a bit critical of the exorbitant display of wealth, though.

wendigrable/Instagram
Nick's excitement at the achievement is understandable, and it makes sense that he would want a tangible way to share that excitement with his lovely wife.
Keep reading...
Show less