Everyone has their own interests, and it's fulfilling and fun to find other people who enjoy the same things, too.
But sometimes when we don't like an activity or TV show that is super popular, it can be especially validating to find someone who doesn't "get it" just as much as we don't.
Redditor Callum_BTW asked:
"What is something you simply can't understand why people enjoy?"
Enough Said.
"Child beauty pageant events."
- SuvenPan
Reality TV
"TV shows like 'The Bachelor,' 'The Bachelorette,' or all reality shows."
- herefortheparteee
In Need of Volume Control
"Videos of people being obnoxiously loud in a pathetic attempt at being funny. Loud is not funny."
- Ivymorrigan666
Pranking Videos
"Videos of YouTubers annoying, harassing, or terrorizing random people."
"To me, pranks are supposed to have a tongue-in-cheek element to them where both people leave with mirth about what happened."
"I don't understand the mindset of enjoying a situation that just left the victims stressed out and upset. It just makes the world worse, and more often than not the guys making these videos just seem like bullies to me."
"The comments are already 90% pointing out the fact that people are not your props and that if something happens to the YouTuber, they have it coming."
"But people still tune in. Go f**king figure."
- Ebvardh-Boss
Cave Diving
"So much claustrophobia plus a limited oxygen tank. F**k that."
- Yak-500
It's Not For Everyone
"Being pregnant. I've heard many women talk about how wonderful it is."
"I myself am not a fan of the experience at all. The amount of discomfort and pain I experience daily, along with the nausea, and how my entire lifestyle has had to be adjusted."
- maya_star444
Begrudging Self-Care
"Exercise. I'll do it for my health, but I never understood why people enjoy it (especially early in the morning, what the f**k) or the 'runner's high' phenomenon. It's a pain in the a** and it's never been fun."
- catching_highs
No Tea for Me, Thanks
"One word: Drama."
- theyusedthelamppost
TikTok Dances
"We've all seen the videos of people doing their dances for Tiktok in random places. Shopping malls, aisles in Costco, parking lots, on the beach, in the hotel lobby, etc."
"I do not understand who this content appeals to. Who is going online and then watching people, even their friends they know, do a random dance in a random place? What do you get from that content?"
"It isn't funny because they are being serious about the dance. It isn't creative, because it's a dance that they have memorized."
"What is the appeal? I really want to hear from somebody that watches this stuff. I mean, it clearly is one of the most popular things to do on that app. What are you doing?"
- rity5yender
Gory Movies
"I don't mind some gore when it's well done, but some things just have gore for the sake of gore and it's stupid."
- cjlutera
Second Opinions
"I can't understand why some people go to the doctor, get a diagnosis and a prescription, then decide the doctor is wrong and whine about it on Reddit. Get a proper second opinion!"
"And yes, they do seem as if they enjoy doing that."
- EspressoBooksCats
Bullying Tactics
"Bullying or being mean to others, especially unprovoked."
- NotConsistentCalc
Gossip
"Who cares what Shelia did. Or what Brad's kids are doing. Mind your own business."
- DefinitelyNotADave
Celery
"Celery has a power of flavor that works when it's lost among much better tasting stuff, works best when you can't pick it out, but if it wasn't there you'd miss it, AKA most stocks."
"But celery on its own, f**k that s**t."
- CurvedStew
Different Dating Interests
"Casual sex. I hear a lot of stories from my coworkers, and everything about it sounds awkward and unfulfilling at best."
- MotivationalSpeaker
This discussion serves as a reminder how different all of our interests are, and even when something is really popular, there will always be someone out there who isn't a big fan of it.
No matter how old we get, we still find ourselves keeping up with the latest trends.
Binging the show everyone's talking about, downloading the newest app, and partaking in the latest social media craze, all in an effort to appear cool to our friends and colleagues.
Of course, not all of these trends are "cool" to us.
In fact, sometimes we grudgingly partake in these trends, no matter how idiotic they seem to us.
While others have no concerns about being cool, and won't even think about joining in with everyone else, choosing instead to gleefully look down on them.
A recent Redditor was curious to hear about all the popular fads which ignites an instant eye-roll in some people, leading them to ask:
"What's something extremely popular but you just can't give a f*ck about it?"
What Exactly Are They Trying To Influence?

"Influencers."
"They have a different vibe than I have/aspire to have, different ways of expressing themselves, different values, different beauty standards, etc."- smieklinsh
"So-called influencers."

'My personal opinion."
"If you like them, cool."
'No harm done."- queen_tabby
"Elon Musk.'
"Isn't aren't part of my life, so why should I take time from my life to think about the crap they're doing?"- attention21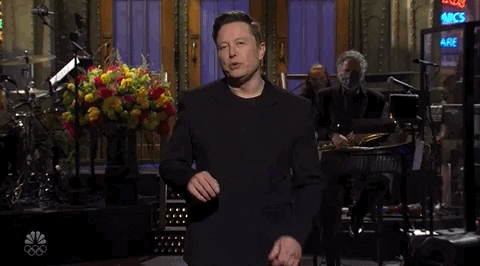 Elon Musk Reaction GIF by Saturday Night Live
Giphy
Isn't It Good News Either Way?
"Gender reveal parties."- Back2Bach
Just Another Distraction

"TikTok never got into it."- thneakythnake660
How Many Strangers Are Looking At Your Pictures?
"Followers on social media."- Single_Goat3138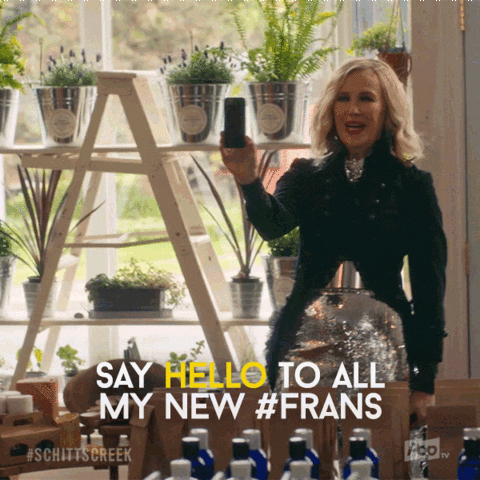 Pop Tv GIF by Schitt's Creek
Giphy
"Figure" Heads being the operative word

"The Royal Family."- Natasha_JB
Comfort Over Quality
"Sneakers."
"Like, I'll indulge and buy a pair I think are really cool."
"But other than that, why tf would you spend $2000+ on a pair of shoes that actually cost less than $10."- eggtada
All Of Them!
"The Kardashians."- BeeImpressive7749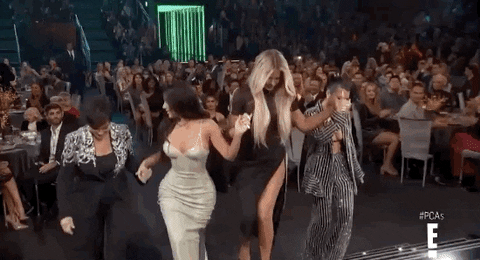 Kim Kardashian GIF by E!
Giphy
Fame Is Seldom The Same As Qualified

"I'd say entertainers who are so wealthy and think they are the voices of normal people."-mayoinstrumentalz
Or Anything Else About Him?
"Ye's Opinion."- SlimePrice
Just How Real Was It?
"Reality TV."- brycebrycehayeshayes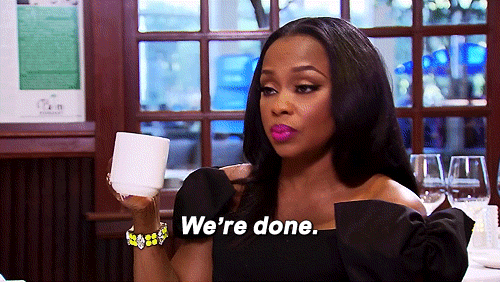 Phaedra Parks Reality Tv GIF by Real housewives of Atlanta
Giphy
Can It Even Be Considered A Chat?
"SnapChat Streaks."
"Since when was a fire emoji and a number a symbol of popularity and friendship?"
"I just don't have the time for this sh*t."- Yes-I-Have-Arrived
Quality Over Quantity

"Starbucks."- Maleficent_Insect71
The best thing about opinions and personal taste is that they are unique to every individual.
No two people have to like the same thing, nor should we judge those who dislike something we like and vice-versa.
Even if it's hard to say it's unreasonable that not even two people should give Elon Musk or Ye any time of day.
Though again, that's just an opinion...
Trends. They will always happen.
And there will always be followers.
But these fads come and go, and the followers go on to follow something else.
We've seen tons of popular movements that had their fifteen minutes, and they can bring up some nostalgia.
But we can be glad to wave goodbye to plenty.
Redditor Animeking1108 asked:
"What fad are you glad died out?"
All fads die. I'm glad shoulder pads are out.
Looped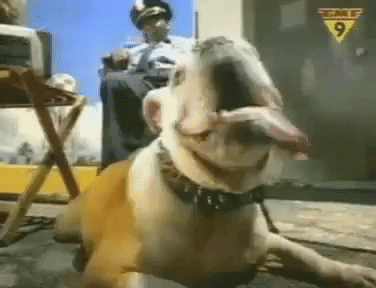 who let the dogs out GIF
Giphy
"There was a two-year period in the late 1990s when 'Who Let the Dogs Out' was featured on the soundtrack of every single motion picture."
DawnJGoodwin
Game Over
"Those Facebook games from like 10-15 years ago and the constant onslaught of invites. I guess people would get extra points or some crap for inviting as many friends as possible and my notification box would be full of fifty invites saying; 'Tim needs goons for his mafia. Join mafia wars now!', 'Susie needs seeds for FarmVille'!, 'Tyler sent you five hundred silver tokens', 'Keith needs sixty bucks for a gram of blow!' (that one may have been a legit request, but I just couldn't take the chance on it being another game.)"
dum_spir0_sper0
Just Once
"YOLO culture. Not like the YOLO where you take a vacation that you've always wanted, but doing stupid crap because 'YOLO.'"
signaturefox2013
"There was a solar eclipse on my 21st birthday, and I was at an Irish pub, and one of the bartenders, in a very thick Irish accent said, 'Well you only live once, right?' and went outside and looked up."
Yochanan578
"As you said, YOLO was supposed to promote the idea of doing adventurous things to broaden your horizons, because life is short. NOT shorten it even further by downing a keg of vodka while skydiving without a parachute."
Drakeskulled_Reaper
Food Poisoner
"That short lived fad where people were licking food and putting it back at the stores!"
LookMa_ImOnReddit
"Some chick filmed it and got arrested for this."
OriginalDarkDagger
"I don't know how much time she ended up serving, but she was facing up to 20 years in prison for food tampering. A guy in Texas spent 30 days in jail and ended up having to pay the ice cream company for all the stock the store had to throw away."
WitchInYourGarden
Bad Pop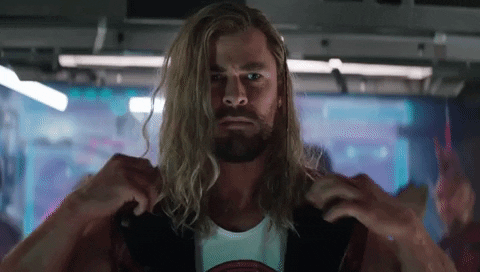 Marvel Cinematic Universe GIF by Leroy Patterson
Giphy
"Double polo shirts with the popped collars."
Free0rDead
"It was worse when they started to make regular shirts with 3 popped collars. Same look without the body sweat."
oystersaucier
I hate those shirts. So pretentious...
Boo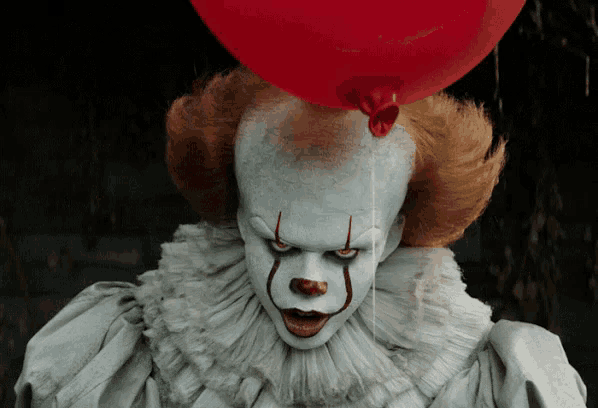 pennywise it 2017 GIF
Giphy
"The freaking Clowns standing in the middle of the street or in the woods. Glad that crap is over."
MichelleEPhillips12
"Yeah, you don't see clowns outside their spawning grounds after the government announced that cull a few years ago. Course that just caused the mime population to explode due to lack of competition."
bumford11
Not Fashion
"Teenage boys wearing their basketball shorts so low that their butts literally hung out the back. Had a couple of geniuses at my school that avoided the wrath of the teachers by wearing three pairs of basketball shorts layered in various stages of pulled-down-ness, so they could still get their low pants vibe without showing everyone their undies. Looked more ridiculous than the original iteration."
zoomlentil
This is a Thing?
"Toddlers and Tiaras. Shouldn't have been a thing in the first place."
KingZaneTheStrange
"When I first heard of child beauty Pageants as a teen, I was expecting something completely different. I expected really cutesy outfits like princess dresses and fairy themed etc. you know stuff that kids would love to wear and dress as."
"I was very shocked that they dressed them and put makeup on them like an adult. It's not acceptable in normal everyday life and shouldn't be acceptable for pageants either. They are kids and shouldn't be dressed in anything like what they show."
Yandere_Matrix
Yum. Not.
"Kale in EVERY FOOD for 'health.' I am mildly allergic and it causes my entire mouth and throat it itch as if I have eaten a cactus... Even fast food was adding 'healthy kale' to their salads and sandwiches...!"
LikelySuperBored
"As an old person, I can tell you that superfood fads come and go just like clothing fads."
"In the 80s, someone decided that oat bran was good for you. Next thing you know there's oat bran in everything you can imagine. I still remember a New Yorker cartoon depicting an office worker in front of the water cooler, which bears a sign saying, 'Now with added oat bran!'"
sirdigbykittencaesar
Gotcha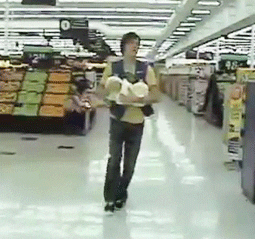 Grocery Store Falling GIF
Giphy
"A**holes filming themselves and friends in grocery stores pretending to slip and throwing gallons of milk in the air."
YourStolenCharizard
"Remember that one guy who slipped and fell on his face and broke his jaw doing this? That video was some karmic beauty."
Broken_castor
Karma always finds a way. Injury can follow. Be safe out there.
Do you have any fads to add? Let us know in the comments.
Remember when McDonald's sold pizza... or rather "McPizza"?
If you don't, it's fairly understandable, as it was generally reviled, and today there is exactly one McDonald's in the USA which continues to serve it.
As a result, not many people go to McDonald's wishing the McPizza would make a comeback.
But there are other items once seen on the McDonald's menu which people do wish might return to their menu, such as the McRibb sandwich, or the adult oriented Arch Deluxe.
Indeed, almost every fast food restaurant in the country must have at least one item which has since disappeared from their menu which at least one loyal customer is campaigning for a return.
Redditor Sudden-Equipment3281 was curious to learn which retired fast food dish people are wishing would make a comeback, leading them to ask:
"What's your one discontinued fast food menu item you want back?"
Not Your Grandmother's Burritos
"The Volcano Burritos from Taco Bell were my fav fast food item ever."- kefefs
"Taco Bell Chili Cheese Burrito."- insertcaffeine
The Perfect Alternative To A Big Mac...

"McDonald's Snack Wraps."- MadisonPearGarden
"McDonald's chicken snack wrap ;(."- Ok_Moonlight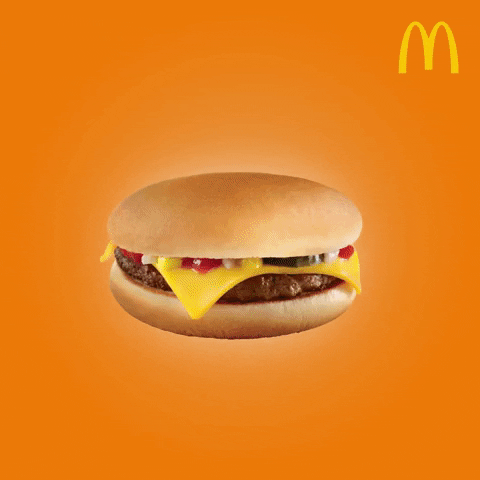 Food Burger GIF by McDonald's Paris
Giphy
If A Taco And A Quesadilla Had A Child...
"Meximelt."- Canesfan2718
For Those Who Needed More Than McNuggets...
"The original McDonald's Chicken Select Strips."- H0D00m
...Or Couldn't Settle For An Egg McMuffin...

"Mcdonalds Steak, Egg & Cheese bagel."- TheRealSzymaa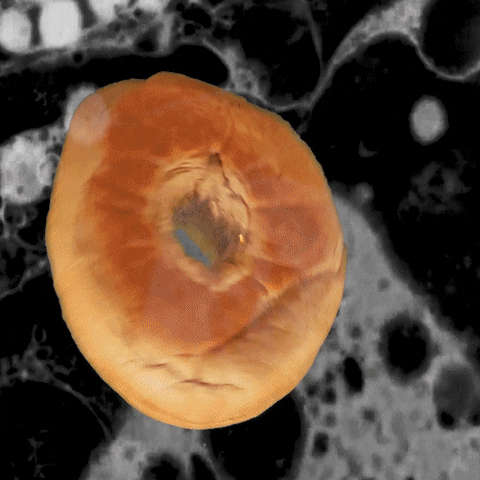 National Bagel Day GIF by BagelNet
Giphy
Who Doesn't Love A Handheld Pie?
"McDonalds fried apple pies."- NoOneEscapesTheFury
Don't Leave Any Consonants For Anyone Else!
"McDLT."- ManimalBestShowEva
Desert Empanadas? Yes Please!
"Taco Bell's carmel apple empanadas."
"They dropped them like a couple years ago."
"Plus side is that I very rarely ever go there anymore."
"Maybe twice a year now."- Pragmatist203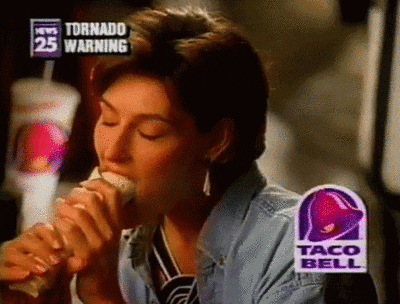 Hungry Taco Bell GIF
Giphy
We generally don't go out for fast food to expand our palettes and try new things, but rather to get a reliable and comforting favorite.
Which makes the disappointment of discovering that old favorite is off their menu all the more bitterly disappointing.
Though, one can only assume that anyone who actually misses the McPizza might not actually understand what pizza is supposed to taste like...
In every generation, there are certain behaviors that are popular among many people. Sometimes, it's the "cool" thing to do. Other times, people just get swept up in the fad.
When I was in high school, the popular thing was to have the funniest Facebook statuses. In college, it was all the rage to smoke pot. By the time I started my first adult job, everyone I knew was watching -- and theorizing about -- Game of Thrones. In my office, you were ostracized if you didn't watch and discuss it every week.
While there's no shame in being into what's popular at the time if it's something that truly interests you, there's also no shame in choosing not to partake in the popular thing.
Redditors certainly believe that, since they broke down which popular things they have no interest in.
Redditor snowmanll00ll was curious about this, so he asked:
"What is something very popular that you have absolutely no interest in?"
Family Celebrity
"YouTube family channels, some of those children will probably grow to resent their parents"
– PlutoTheGod_
"It doesn't matter the medium, it's always a douchebag move to exploit your children for your own gain."
– MenosDaBear
I Idolize
"Becoming extremely die hard fans for an idol group or probably anything."
– kobold9070
"Young people giving up their personal freedom and expression for cash and fame seems very wrong, these contracts are horrible, especially in East Asia"
– Sanzhar17Shockwave
Animalistic
"Chasing squirrels around the yard and barking at them once they run up a tree. Seems to be all the rage with my dog though."
– 80burritospersecond
"...you're a cat aren't you?"
– littlemarcus91
Simon Says Follow Me
"Following Influencers"
– sparklingshanaya
"It's hilarious how they actually call themselves 'influencers'. Half the cr*p they do should not be influenced ... especially to younger people! It's kind of weird how they crave that much attention."
– MissyCobain
"Listening to influencers. It's a barrage of non-stop schilling of questionable investments without them accepting responsibility or facing consequences."
– jmmorart317
Why Are They Here?
"The bachelor and bachelorette tv shows."
– junior_emo_mcgee
"Right? It's so odd to me like, they're attractive people but they couldn't have a relationship without a tv show? So how bad are they really and how many red flags do they have?"
– PlutoTheGod_
The Dark Hole Of Social Media
"TikTok. I just don't want it, and never interested to see what the people there are doing."
"Although, I am aware that if I decided to install it, I might get addicted to it. So no thank you either way."
– GreatNameLOL69
"My older sister almost ALWAYS starts a convo with "I saw this on tiktok that.." at least once at family gatherings, like stfu! I don't care! A lot of "information" on there is false. But because some random girl on tiktok who said her father's great uncles cousins neighbor is a doctor, I'm supposed to believe it."
– GimmieDatCooch
Your Lungs Thank You
"vaping"
– dourceo
"That's good you should have no interest in vaping, it's not meant to do because it's "popular" or "cool" it's supposed to help curve and help quit cigarette addiction, which it does do, but just as cigs, people just started doing it to be "cool.""
– lionexx
Let Me Take A Selfie
"Pouting for selfie"
– sparklingshanaya
"A friend got married a couple of months ago, and about 70% of her wedding photos are of her pouting or making duck lips at the camera. For someone who says she loved her wedding, she sure looks sad and/or bored in her photos."
– twothirtysevenam
Tee Off
"Golf. If it's nice out I have so many other things I could do"
– BulloxBaxter
"I came here to say golf as well. I work in the corporate world and people just don't understand how I don't play golf, it blows their minds. I just don't get the draw though, and it's crazy expensive to go play a round. The excuse people always give me is "it's a great way to get outside!". Well turns out so is hiking or fly fishing and it doesn't cost hundreds of dollars to go stand on someone's lawn."
– EntropyBier
It's A Bird, It's A Plane...
"Superhero movies. I used to love them, but I burned out very quickly when too many were released, and they're really all the same. I do love Deadpool, though."
– BeskarVagina
While I gotta disagree with that one, to each their own.
Just because everyone around you is into the popular thing, doesn't mean you have to be. If you have no interest in what's currently in vogue, that's okay!
Be who you are, not who everyone else wants you to be.