Pobody's nerfect. Human beings are produced from a chaotic collision of genes that dictate each nook and cranny of their bodies. Then, life comes at them. The weathering impacts of years spent navigating it all begin to add up.
Time passes. Those genetic features are joined by all the countless nicks and imperfections produced by time eroding, battering a physical body that is the furthest thing from invincible.
So to fall in love--or at least feel attracted to another--one must accept the physical imperfections of the people around them. Nobody lacks them, so to expect that would leave one alone and always disappointed.
Some Redditors who've fully embraced the imperfections of others recently gathered to share their favorite "flaws."
brofistzerodeaths asked, "What is a 'physical flaw' that you dont mind in the opposite sex?"
Want to "know" more? Never miss another big, odd, funny, or heartbreaking moment again. Sign up for the Knowable newsletter here.
Keep reading...
Show less
Even the most goodhearted people have something dark lurking inside of them. We're only a hairs trigger away from completely losing it most of the time, based on the kind of day or week or year we've had. While it's possible to keep it under control most of the time, it's only a matter of what sets us off, pulling the trigger, and causing the worst of us to arise.
Reddit user, u/666F-CkThEwOrLd666, wanted to shine a light on humanity's darkest traits when they asked:
What brings the worst out in people?
Nice To Keep In Mind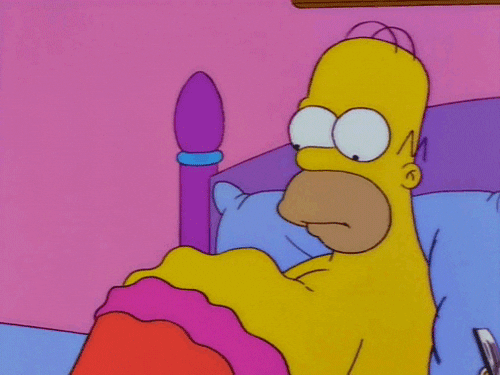 Hungry Homer Simpson GIF
Giphy
I always liked the HALT rule.
If you're feeling Hungry, Angry, Late or Tired then it's likely things you say or do will come off worse than you intend.
Splitting Up Is Hard To Do
Divorce proceedings. Especially with kids involved.
It can turn a couple of average people into monsters.
ye but two christmases
Coming from someone who had their parents divorce at 10 I beg to differ on this. Spend the bulk of the day on the road with various people upset that you're not where they think you should be.
Seconds Of Your Life You'll Never Get Back
When you were told to wait 20 minutes and it's now been 21 minutes and you are still waiting
When You Feel Like You Have No Other Options
Desperation
Absolutely this. Especially these days when people are stressed to f-ck and losing their income. Causes people to take drastic measures they wouldn't normally even consider.
The Power Of The Wheel
Traffic
A person who is cut off while driving: "F u!!!"
That same person who is cut off while walking: "Oop! Sorry! After you!"
The Day Needs To Be Perfect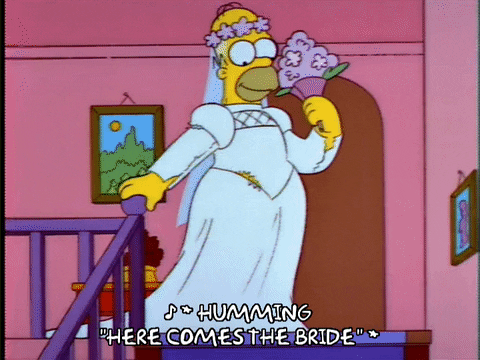 Season 4 Episode 21 GIF by The Simpsons
Giphy
Weddings.
My father is a minister. He says he would rather help with a funeral over a wedding any day. Weddings leave people with a sense of extreme desperation to achieve perfection.
The worst is when the expectation for perfection is from the mother of the bride and not the engaged couple. Nothing worse than two kids trying to have a nice day and momzilla just f-cking decimates it because she can't stand not being the center of attention for one moment.
Take A Breath, Relax Your Shoulders, Calm Down
Stress.
Most of us are capable of being decent human beings who make a positive contribution to society. You add stress into the mix and people start to crack.
Financial stress, relationship stress, work stress, it doesn't matter. When our focus is pulled into simply surviving and staying afloat, our ability to empathize or provide support to others greatly diminishes.
I think this is tied in with the low morale we are all experiencing right now...we're all unbelievably stressed. I've seen some of the nicest people completely snap and act shockingly because they just can't take the pressure anymore.
Hell, they don't even have to be dead. When my great grandmother moved from her apartment to a nursing home some of her children and grandkids "helped" her pack up her apartment, by which I mean it was a full on feeding frenzy of theft. She was a 87 year old woman who had been widowed for about 50 years at that point so she certainly wasn't wealthy, but some of those people would have ripped down the wallpaper if they thought they could have sold it.
Passing On To Our Bank Account
When a loved one dies. People get really, really weird in a bad way about money and stuff. I know a bunch of people who had relatives who flat out stole money and valuables after the death of a family member. It's crazy. My own family has a permanent rift because when my grandmother died, two of the five siblings cleaned out her accounts.
Leftovers From Pain
Unprocessed trauma from childhood. As someone that is struggling with mental health, I'm only now beginning to understand why I do a lot of what I do. When our needs for love and acceptance aren't met, we seek out soothing behaviors that numb the pain.
It's really easy to end up in midlife with no real idea what it means to be happy and feeling no connection to others. As you begin to work on your issues, you find that the soothing behaviors are no longer as soothing because you know why you're doing it. So, you're stuck with the emptiness that you've always felt and no way to get out of the feeling.
The True Heart Of Darkness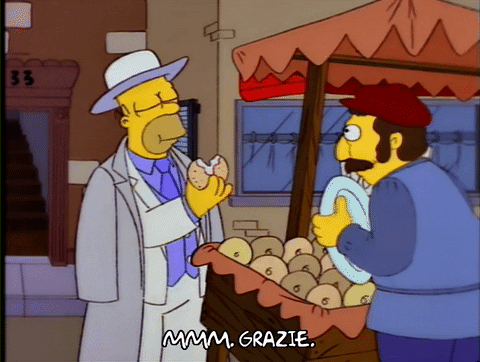 Season 4 Hat GIF by The Simpsons
Giphy
The word "free" in a retail or restaurant type of setting. People will trample one another, take ALL of the items so there aren't any for others, gorge themselves, try to sneak food out with them. It's disgusting.
I was going to say that.
The first manager who comped product due to poor service really screwed it up for everyone. Now I have to listen to someone who wants something for free because the box has a dent in it.
Want to "know" more? Never miss another big, odd, funny, or heartbreaking moment again. Sign up for the Knowable newsletter here.

Keep reading...
Show less
Society is an odd conundrum when you attempt to wrap your head around it. This phenomena typically occurs whenever you witness a new trend or share experience and everyone seems to go along with it. Only much later, when you think about it with a smigeon of critical thinking, do you notice something off.
Going against society can be strained, difficult, like pulling back a sticker that's been on way too long, however sometimes it's necessary to get rid of what we probably shouldn't be so welcoming of.
Keep reading...
Show less
Being an emergency dispatcher must lead to experiences no other job could possibly create. Someone calls, panicked, worried, and it's your duty to not only keep the person calm, but retrieve critical information to pass along to the necessary help before they arrive. However, not every call ends well, as evidenced by the stories below.
Reddit user, u/catsugh, wanted to hear from the front line when they asked:
911 responders, what is a call that you will never forget?
Wait For Professional Help To Arrive
Harley motorcycle tipped over and the clutch lever went into a 4 year old's eye. Parent was on the line asking what to do. Suddenly, she said, "They're going lift the motorcycle." I emphatically told her to tell them to stop and wait for rescue and EMS. Rescue ended up cutting off the clutch lever and transporting the kid to hospital. She underwent surgery. That was 1982. Just last year, I met the lead rescue officer and the girl herself, now fully grown. They wanted to meet the 911 operator that saved her vision.
A Members Only Club?
18 year old took mephedrone and attacked his mother with a knife. She locked herself in the bathroom and called 999 (UK here). We turn up and the son is butt @ss naked climbing out the window in the front door which he'd smashed. He gets taken to the ground and cuffed. Me and another manage to crawl through the window without cutting ourselves and find mother inside. Place is covered in blood smeared up the walls and every knife from the kitchen bloodied and discarded round the house.
The adrenaline is just starting wear off as the paramedics arrive for Mum and as they're treating her, we go to the kitchen and find a dismembered..... member.... sat on the worktop. Turns out the kid had cut his own penis off after his Mum locked herself in the bathroom. If you google meow meow (slang name for mephedrone) one of the first results is an article about this call in Rolling Stone magazine, although they say he was hanging out the bedroom window and he [wasn't.]
But yeah, I will never forget holding a penis that was not attached to somebody. Not having to utter the words "whose penis is this?" "Does he have a penis" and "wait, don't forget his penis!" (The ambulance almost left with him while we still had it in the house)
A Chance To Prove Yourself
I do Search and Rescue work.
Got a call to respond to a missing lady in her 60s, gone overnight. Police had been searching for hours with no luck, so by the time I got there she had been missing for over 16 hours.
This was my K9s first search ever, so I was super nervous but also proud that we could help. The police kept trying to hold me to a small 10 acres set of woods but my gut said trust my dog, she wasn't there.
The police officer got angry with me and decided to go back to the 10 acres while I continued with my K9 into a new area. 5 mins later my dog gives an alert and I watch which way she went. I climbed over a huge tree to find the lady standing there in shock. She went passed out as soon as I said who I was and asked her what her name was.
After years of being told I was wasting my time, my dog was sh!t, and if I wanted to do SAR I should get a real dog, it was the most amazing feeling in the world. My K9 is almost retired, has multiple finds and a recovery under her paws now, and she is just simply amazing.
Hearing The Terror
a mother called because her kid pulled a pot of oil off the stove and it spilled on his face.
she said she could see the skin peeling off his face.
Friendly reminder to NEVER POINT THE HANDLES OF YOUR POTS OR PANS OFF THE STOVE
Duly noted. I can't believe this hasn't occurred to me as a parent of an infant who's learning to walk.
Find Me...
Working as a deputy sheriff. Got a 911 call to the local park for a dead body. Got there and this lady with a flashlight waved us down. As we approached we yelled out asking if she was the caller. She said yes. We yelled out again where is the body. She said right here, pulled out a gun, and killed herself right in front of us. She wanted to make sure we found her body before the kids showed up the next morning to play in the park.
Unable To Let Go
This isn't mine, but a friend of mine fielded this call. An elderly gentleman called 911 to notify them that his wife had passed in her sleep. Only it was like 7 o'clock at night. Apparently he just couldn't deal with it emotionally, so he got her dressed, took her out to the car, and drove around doing his errands for the day. Watched some TV together. And then after 12 or so hours he finally sort of accepted that she was gone and called 911.
A Slow Descent Into Awful
Man called to report a male was breaking into his neighbors vehicle across the street. A few minutes into the call the man came and started to break into the callers vehicle. A few minutes later the man spotted my caller and broke into his house from the window. Spent 10 minutes listening to physical fight when I finally heard the police enter the house and say "there's blood everywhere." Both intruder and caller died. Oh, and another 911 dispatcher had my callers wife and kids on another line who were hiding upstairs and heard everything.
I talked a lot of people who were shot/stabbed/beaten in the final moments of their lives but you usually get them after the situation occurred. This caller was just trying to look out for his neighbor and I spent a good 15-20 minutes bantering while waiting for officers to arrive and get the auto thief. Getting to joke around and get to know someone's personality before they violently die hit a lot different than taking a call after violence had occurred.
A Quiet Handling Of The Truth
Someone called stating they had seen a man on a small island on the lake hours ago but now the man was gone and his boat is still out there.
An older woman called in a half hour later stating her husband had gone missing, he was last seen taking his boat out on the lake sometime overnight. The increasing tension in her voice as she noticed sheriff's deputies were already dredging the lake was something else. She was calm but clearly actively dealing with the fact her husband was likely dead. They found his body not long after I hung up with her.

Sometimes it's the people screaming that get to you, sometimes its the quiet acceptance of a horrible truth that stays with you longer.
Muscle car
Memorial Day, 1989. FF/EMT at the time. Call dispatched as a "car into a telephone pole." When we got there, I couldn't believe the carnage. A HS student had been given a muscle car as a birthday present. The police later estimated he was going over 90mph when he hit the pole head-on.
Patient's right femur was about six inches long, his patella almost touching his pelvis. The entire long bone had compressed like an accordion. He had other multiple injures. Took us two hours to cut him out of the car. The medics were pumping him so full of drugs to maintain his blood pressure they started to openly worry that they might f*ck his kidneys up.

We finally got him out of the car (only time I've ever seen a KED used) on a gurney and took off for the hospital. Medic had two large-bore IVs going, and had a BP cuff wrapped around one of the bags to create his own "rapid infuser."
The kid lived. He ended up losing the foot on the leg that was destroyed, and that leg (from what I heard months later) was more metal than flesh.
Until the end

Not a 911 responder, but I will never forget about hearing this one in my area. Student housing in the city's center wasn't up to code, someone left something burning in the clothing store below and a huge fire broke out. One student was still inside and couldn't get out because there was no fire escape. Trapped. He called 911. She stayed with him till the end.
Asparagus 
I remember odd things people say under stress...
A girl's arm was ripped to shreds in a dog mauling, she kept using the word "meat". "There's shredded meat everywhere!" And she continued to say it as she found pieces of her arm on the ground. "Is that a piece of my meat?!" and "Huhuhu, omg it's my meat!!"
Some others...
"I brought you the asparagus. The asparagus!!" -guy who came back from the market to find his partner dead.
Lawnmower

Little 4-year-old girl got ran over by her grandmother with a lawnmower that was on. It was not the gore or the blood that got me, it was the utter panic of the family, and the way they broke down when the helicopter took off with her inside.
Arson
I'm not a first responder anymore but one of my first arson cases was an absolutely hilarious disaster. This husband and wife hated each other but didn't want to get divorced. What they did want was a new house.
So they poured kerosene on approximately 60 rags and stuffed them under the end table next to the couch. Then placed an empty kerosene lamp on the end table.
Then they took a 5 gallon gas can full of gas, took the spout off, and placed it in their master bedroom closet. Their completely devoid of all clothing master bedroom closet except for two jackets with tassels with the price tags still on them. Then they opened all their safes and left them empty and open in the middle of the bedroom.

Then they took all the pictures out of the house and replaced them with random photos they printed off the internet.
Then they removed the televisions and replaced them with old tvs. They put the flat-screen televisions in their barn.
Then they poured a clear trail of gasoline down the hallway.
Their alibi was that on the day of the fire, they were trying to sell their canoe. They finally got a buyer, but the only time they could meet the buyer was at 3 am that night. So they drove 2 hours away to sell a canoe at 3 am the very same night. They then tried to claim the unlit, non electric kerosene lamp must have exploded. Then they claimed that their c neighbors were trying to frame them for arson. Then the husband claimed that his wife was trying to frame him for arson. Then he claimed that Sears was trying to frame him for arson because they were tired of paying his settlement after being injured at work 25 years prior.
It was a good time.
Keep reading...
Show less
Never underestimate how insane some people are, even under the pretenses of civility. A courtroom is no place for the worst secrets you've had to be revealed, but unfortunately that's where a lot of them come out. It's a courtroom official's job, be they a judge or attorney or clerk, to handle them with the utmost care and with a keen eye.
Sometimes, however, they're just too weird not to talk about on the internet.

Reddit user, u/ThatOneDoveSlayer, wanted to know about:
[NSFW] Judges of Reddit, what are some of the weirdest cases you've seen?
Never Underestimate People's Pettiness
I was a mediator in small claims court in Queens NY during law school. Mediators attempt to help the parties reach a settlement. A woman brought a claim against a shoe store. According to her, there was a display with shoes for $20. When she got to the register with two pairs of shoes, they charged her $25 per pair.
She complained and told the counter person that they were on sale for $20. She brought the counter person to the display and, according to the woman, they had switched the sign so that it now said $25. She paid the $50 and then sued for the $10 extra that she had to pay. The cost for filing the claim was $15.
After she told me her story I met with the two lower level employees that the shoe store had sent to the court. They of course denied changing the sign, but I told them they can settle for $10 and leave immediately or they would have to wait for a judge to decide the case. They happily paid the $10. The woman lost five dollars in the transaction.
What A Way To Celebrate?
...Had my first argument before the Second Circuit, so obviously fairly nervous. The case before me had a very generic name, think "Smith vs. Generic Insurance Corp." Figured it was going to be dull...
But instead, it turned out that the issue was that Mrs. Smith, a widow, had her husband's life insurance payment denied.
Why? Husband was an engineer of some sort and had constructed a device to... pleasure himself. He plugged said device into a wall socket on to "enjoy" on Easter Sunday, while his family was out, but unfortunately was electrocuted and died. (And presumably was found by his poor family on Easter, pantsless and plugged into the wall).
The insurer tried to deny benefits based on an exclusion for "intentional self-harm." Cue a solid 20 minutes of the insurer's lawyer being grilled by very staid and conservative judges as to whether the poor guy actually intended to harm himself, or, as one judge put it very mildly... "it seems the deceased intended... well... the opposite." And the insurer lawyer struggling to articulate why self-harm and sexual pleasure are not always mutually exclusive.
From the questions, it seemed like the widow was likely to win. But man was that awkward for everyone involved.
You Know You're Kind Of Exposing Yourself, Right?
Plaintiff filed suit in small claims court because the Defendant did not perform the sexual acts that Plaintiff paid the Defendant for.
It ended up settling in mediation which was good for the Plaintiff because it would have had to be reported for potential criminal charges if it made to court.
Everything Has A Price
My dad is a judge and had a case that revolved around Bull Sperm. Basically someone leased a bull and wasn't supposed to breed it and they bred it anyway and the owner sued for the price of the sperm.
Hammer Time
My father was a circuit court judge for a number of years. He used to tell me all kinds of stories, but my favorite was from a divorce dispute. The two sons of the husband and wife were messing around and they made a hole in the wall. The father was upset so he grabbed a hammer and punched a bunch of holes into the wall to prove to the boys how bad the holes look.
I don't remember the exact number, but it was around 90. When the attorney for the wife asked him if it was a good idea the husband said "well...in hindsight...I guess maybe not." My father said that's the only time that he's ever almost burst out laughing in court.
Not His First Rodeo
Not a judge; brother-in-law was clerk of the court for most of a decade.
Dude comes in with an indecent exposure charge; he was walking around the local Target in super shorty shorts, and his lil' Shortie was longer than the shorts. Okay, this is supposedly fairly straightforward- slap on the wrist and get told to buy longer shorts.
Except it turns out this isn't this guy's first rodeo. In fact, it's his TWENTY-FIFTH rodeo. Dude is an exhibitionist, and this was his MO. He was already banned from all retail establishments in half the counties in the state, and a handful of counties in the neighboring states. At this point he'd had so many convictions that he was looking at 25 to life for f*ckin' indecent exposure.
Oddly enough, there was another indecent exposure case involving the other local Target a week later. Dude was standing up in the open bed of his pickup at 2am in the Target parking lot.
Judge Burn!
I once attended oral arguments for US Court of Appeals for the Second Circuit. It's pretty much the big time.
I watched a lawyer argue that his client received what's known as "ineffective assistance of counsel" at the trial from which she was appealing.
The attorney however was not doing a very good job during oral arguments. So, at one point one of the judges on the panel leans forward and asks him "counselor, are you currently providing ineffective assistance of counsel?"
Dildo...Bomber...?
I'm a lawyer considering whether to someday be a judge. The Dildo Bomber was the oddest case I've worked on so far. Boyfriend gets dumped in spring, stalks ex-girlfriend for 9 months. He's known to have an obsessive interest in bombs and explosives.

In December, he delivers a package to ex-girlfriend. There's no return address, but it says "MERRY XMAS B*TCH", so it doesn't take a rocket scientist to figure out who sent it. Ex calls the cops, who call the bomb squad, who open the package. Inside is a large vibrator that's been hollowed out and filled with explosives. He apparently assumed that she would eagerly use it and blow herself up. This is how you know that men and women think differently...
Wait For It...
Worked in LE for a long while. Escorted an inmate to court for his dismemberment and murder charges trial. He chose to represent himself. Context: was infatuated with Charles Manson and cults. Started one that preyed on mentally unstable/ handicap women and killed them if they tried to leave. This poor girl with autism wanted to go home. He killed her with his followers help, chopped her up, and burned the pieces in a dumpster.
His opening statement was something along the lines of "Ladies and gentlemen of the court I just want to clarify that things being inserted into my butt are going to come up in this trial. I'm not gay. I just liked it." The judge said what the f**k, but caught himself before dropping the f-bomb. Everyone in the courtroom laughed at him. It was thrown out and he went for mental health screenings.
I don't miss LE work... at all. I did accrue a sh!t load of stories though.
Want to "know" more? Never miss another big, odd, funny, or heartbreaking moment again. Sign up for the Knowable newsletter here.
Keep reading...
Show less