Reddit user b-secret asked: 'what is the most embarrassing thing you have ever Googled?'
I freely admit I'm of a certain age where my primary education occurred before the age of the internet—when our questions were answered with conversations with experts, encyclopedias or knowing how to use card catalogs.
My knowledge of the Dewey Decimal System is largely useless today.
Research is drastically different now—sorry Melvil Dewey. Internet search engines quickly became the difference between occasionally finding an outdated version of the information we were looking for and rarely not finding current information on the most obscure of topics.
Unless your Google game is super weak, you're likely to find what you're looking for or something close to it unlike the good old days when our chances were hit or mis—with lots of misses.
So what do we use this amazing, life-changing tool for?
Well...
Reddit user b-secret asked:
"What is the most embarrassing thing you have ever Googled?"
How Much?
"what's the alcohol percentage in 70% rubbing alcohol?"
~ LightsJusticeZ
"55% alcohol, 15% rubbing"
~ FishOfFishyness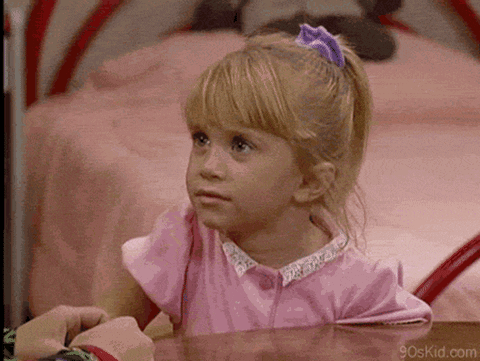 Giphy
Who?
"I Googled my work because I couldn't remember my boss' name after working there for 8 months."
"I just blanked and couldn't think of it."
~ HCxTC
Spellcheck
"I Google how to spell restaurant all the time."
~ ParkOk6450
"I'm like that but with Febuary."
"EDIT: February"
~ NeoNero_x
"I go into incognito mode to check spellings of words I should know how to spell."
~ LordCaptain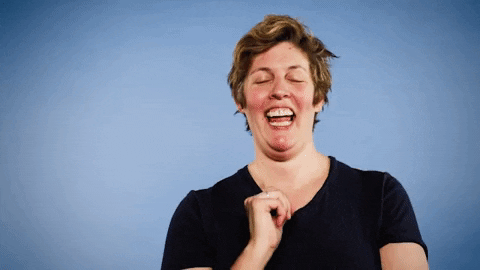 Giphy
Um, No.
"I was trying to find the name of those signs where a word is written down the side and each letter is used for a descriptive word."
"Confusing I know."
"So here's an example: False Evidence Appearing Real"
"I know it has to have a name. So I googled 'Sign where every word starts with a letter' and Goggle responded with 'Did you mean a sentence?'."
~ Team_Lift
Looks Like...
"Googled green beans once, was super high and forgot what they looked like."
~ testies2345
"I did the same thing with beets."
~ Jjetsk1_blows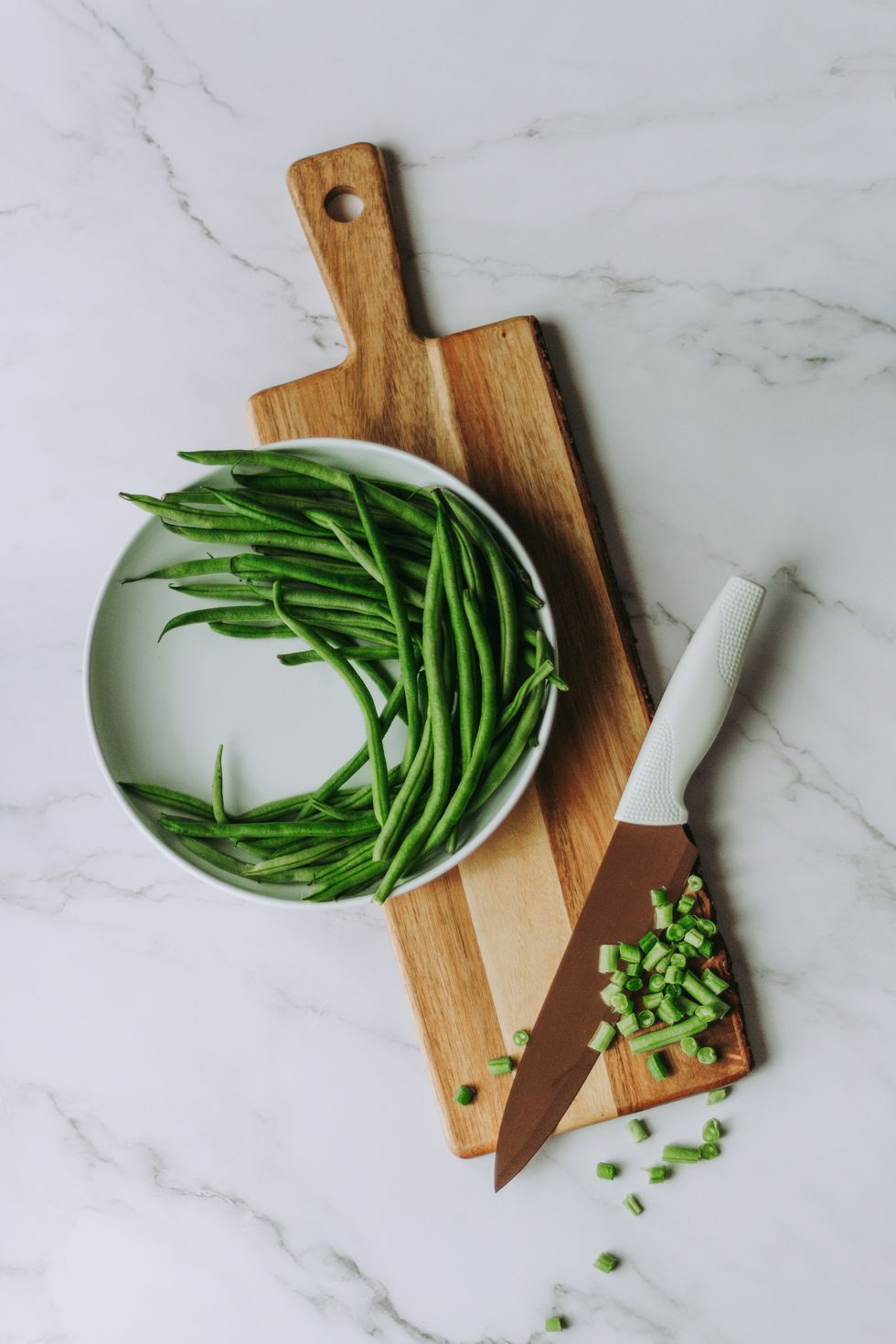 Gaby Yerden on Unsplash
That Movie, With the Guy and the Stuff...
"I'll forget the name of a movie and just type in random sh*t I think I remember. Usually it works."
"Like 'that movie where the kid sleeps and has weird dreams and flies on a bed'."
"Works like a charm."
~ fohsupreme
Did They Have Blue Feet?
"big boobies"
"I was only 10."
"I was surprised to find some."
~ PoopPower99
"I'm 39 and I Google this every day."
~ dekkact
"They're nice birds but are they really worth Googling everyday?"
~ redwolf1219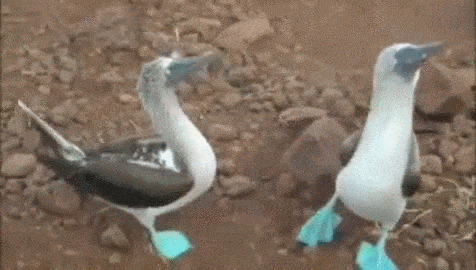 Blue-Footed Boobies
Giphy
Predictive Text
"I used to search something like 'no clothes' or 'without clothes' or something like that when I was a kid."
"Then I learnt the word NAKED because of the TV show Naked and Afraid."
"Then searched it so many times that my autocorrect started to show that word first when I wanted to type something."
~ sniper8207
The Shade...
"I like to Google Bing or Duckduckgo when I need to use them."
~ Reboared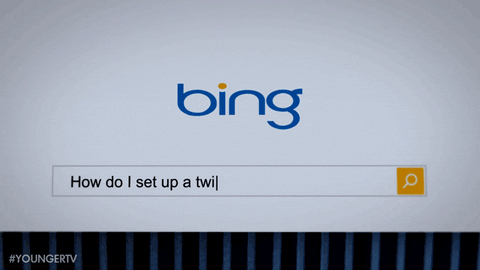 Giphy
NSF...S?
"My favorite band growing up was 'The Barenaked Ladies'."
"When I was at school, I once Googled them and clicked on a link that said 'free shows!'."
~ BW_Bird
Good Description
"I forgot what a 'gondola' was called so I typed in 'Thing that carries you through the mountains in a basket'."
~ TheGreatJaceyGee
"I once forgot the word for 'door' so my brain reached for adjacent concepts, smashed them together and threw them out my mouth: 'house portal'."
~ Tail_Nom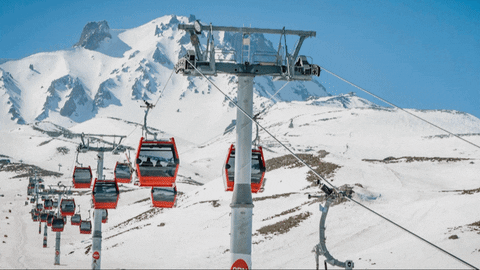 Giphy
It Just Doesn't Translate
"I have to search a random word 'auf Englisch' or a random word 'auf Deutsch'."
"Every damn day."
"It took me a minute to realize that there was no way to translate Schadenfreude into English."
~ grammar_fixer_2
Ah, Memories...
"I found out that as long as you're logged into Google, all your searches are saved to your Google account (I'm not talking about browser history)."
"So I looked back, and the 1st thing I ever googled after getting a Google account was 'Can ducks fly'."
"I've no idea why I googled this. I know ducks can fly."
~ caca__milis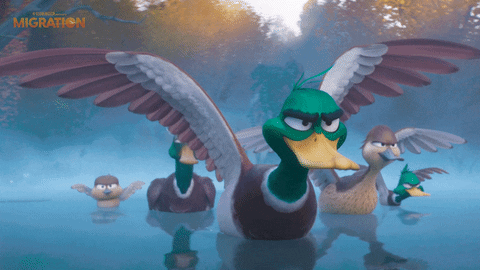 Giphy
You Ate What‽‽
"Once I was with some friends and I was telling them about how when I was a kid we only got to eat nuts as a special treat around Christmas."
"Then I mentioned how much I liked squirrel nuts and no one knew what they were. So I Googled 'squirrel nuts' with image search."
"Not at all what we ate at Christmas time."
"Finally found out what my family called 'squirrel nuts' were actually called hazelnuts."
~ 123fofisix
100% NSFW
"A few years ago my coworker and I were looking at the calendar at work. It had pictures of birds and we were trying to figure out what kind of bird was pictured for that month."
"I can't remember what she thought it was, but I darned sure it was a Great Tit."
"We have a great relationship and have been working together for a long time but we tend to argue like an old married couple. So we went to Mr Google for the answer."
"Let me tell you that Googling Great Tit at work isn't something I will ever do again."
"For the record, I was right. The bird was a Great Tit."
~ pi11bott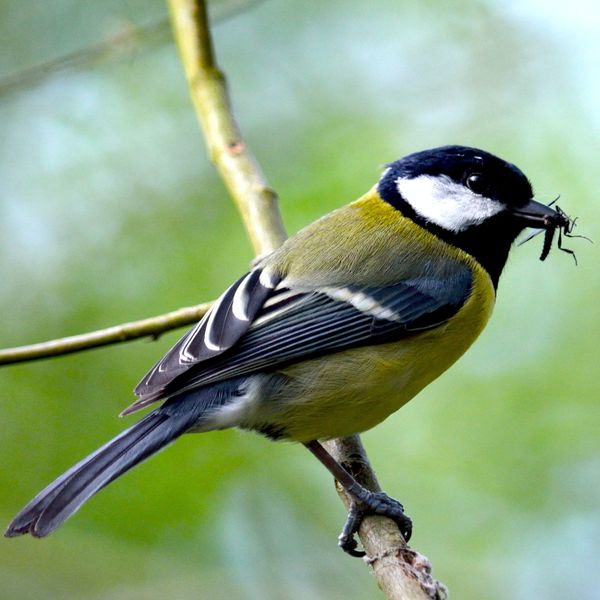 Great Tit holds an insect in its beak
A Perry on Unsplash
Hope some of these folks remembered to clear their browser and search histories.
So, what's your hilarious—or embarrassing—little Google secret search?
Reddit user Ok_Way_2341 asked: 'As a child, what's a song you sang loud and proud, only to find as an adult it's super inappropriate for a child to be singing?'
Back before we became self-conscious adults many of us sang our hearts out. But we weren't all singing the greatest hits of Barnie or Disney.
Probably more than a few of us belted out what we heard on the car radio, home stereo or streaming music services our parents or older siblings listened to.
Which led more than a few of us to expand our vocabulary beyond our years.
Reddit user Ok_Way_2341 asked:
"As a child, what's a song you sang loud and proud, only to find as an adult it's super inappropriate for a child to be singing?"
His Purple Majesty 👑
"'Gett Off' by Prince. My mother heard me sing '21 positions in a one night stand' and took the disc off me."
"It unfortunately belonged to my older sister."
"Got punished twice in one week."
"I still love that song."
- Cherrianje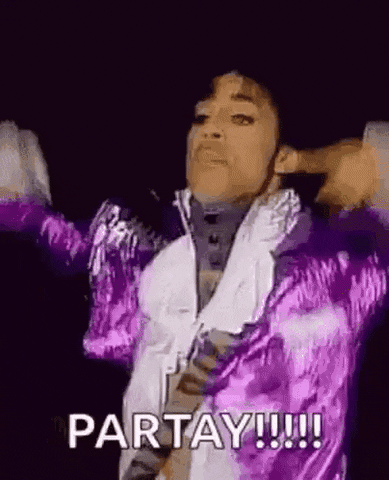 Giphy
"I was very very very old before I realized what 'Little Red Corvette' was about. Like mid-century old."
- Street_Roof_7915
"She had a pocket full of horses..."
- heatherbyism
"Trojan and some of them used…"
- Ferraenz
"I guess I should've closed my eyes, When you drove me to the place where your horses run free, 'Cause I felt a little ill when I saw all the pictures, Of the jockeys that were there before me."
- heatherbyism
"That line was so confusing to me as a kid."
"Toy plastic horses, maybe?"
- absentbusiness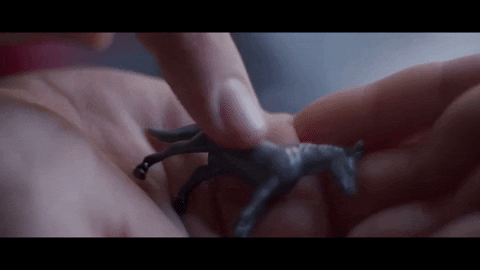 Giphy
Maybe not on that car ride.
"In the car, riding shotgun with my dad driving… 'I'll make love to you, like you want me tooooo' - Boyz II Men."
- ADrunkenBotanist
"That's in that weird intersection of 90s R&B that was tender and not necessarily nasty, but still definitely about sex.
"And sometimes, the songs were nasty, but if they were smooth, you could get away with it. 'Freek'n You' by Jodeci and 'Too Close' by Next come to mind."
- bearded_dragon_34
Who was it?
"'It Wasn't Me' by Shaggy"
- AnimeTattooChick1836
"My classmate told me when she was younger she thought it went 'we were both butt-naked, banging on the bathroom door'."
"Seems a little strange that she didn't question the fact that they were naked, but yeah."
- No_Location854
"Oh no, I still thought it was floor."
"But for some reason my innocent little brain legit imagined just two naked people on their knees banging their fists on the actual floor."
"Ahhh simpler times."
- mikehawksux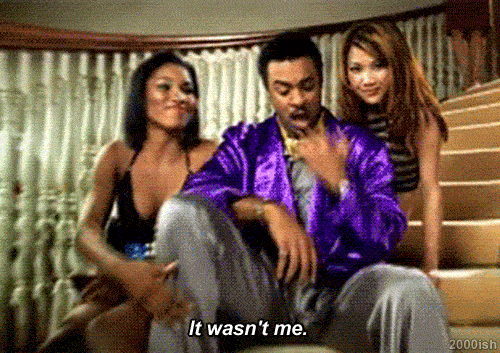 Giphy
Mmmm... candy.
"The particular song that mentions 'I'll take you to the candy shop and let you lick my lollipop' left me completely unaware of its underlying meaning back then, as I blissfully enjoyed its melody."
- dimarikl
"That song is 'Candy Shop' by 50 Cent."
- Zcoombs4
We blame Austin Powers.
"'I Touch Myself' by Divinyls"
"I don't want anybody else. When I think about you I touch myself."
- Sorry_Rhubarb_7068
"I still remember the day my early 20's self figured it out, that holy crap! moment."
- MyOldGurpsNameKira
"I figured it out when I was 14."
"To be fair, that's a major hobby of pretty well all 14-year-old kids."
- dagbrown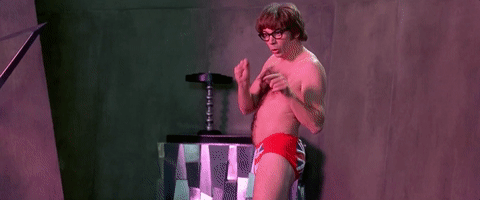 Giphy
"I forget what year that song came out, but I think I was around 15 when it did. (so about 1990, I guess?) I remember getting what it was about, but thinking I had to be wrong because it'd be 'illegal' for someone to release a song like that, so it must be about something else and I'm just too dumb to understand what it's really about."
"I had this weird idea as a kid that I was only one of the people on the planet who knew what sex was, so I assumed almost everything sexual related was an accident (as in, they didn't mean to make it sound like it's about sex) and it was actually about something else and I was too dumb to understand the true meaning."
"I actually made up a number once of people who knew what sex was and that number was 7. I thought myself + 6 other people on the entire planet knew what sex was."
"I honest to God thought this, by the way. I never stopped and wondered where all these kids came from if only 7 people knew what sex was."
- temalyen
Mini Monster
"My 11 year-old, completely innocent niece: 'let's have some fun, this beat is sick, I wanna take a ride on your disco stick' [from 'Love Game' by Lady Gaga]."
"Me: 'Let's play a different song'."
- 314159265358979326
"Skyrockets in flight" wasn't about NASA?
"Apparently 'Afternoon Delight' [by Starland Vocal Band] wasn't about getting out of school."
"I did not know that."
- HuellMissMe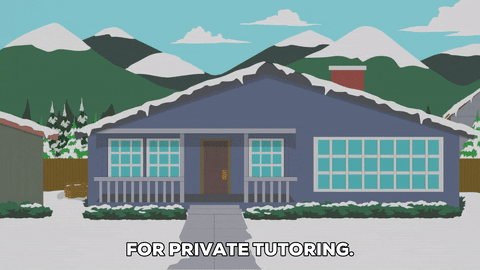 Giphy
"My mum told me it meant having cake in the afternoon, which made perfect sense to me because that IS delightful."
- HelpfulName
"My aunt told us 'Afternoon Delight' was about going to get ice cream. 🙃"
- Truecrimeauthor
"I thought it was about a picnic!"
- MoonLoony
"I thought it was about a picnic too!"
"In 3rd grade we were each allowed to bring in our favorite record and play it for the class."
"That's the one I brought."
- _ThisIsOurLifeNow_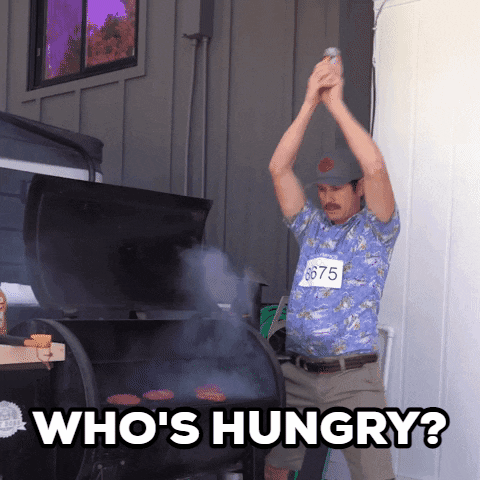 Giphy
Ignorance is bliss.
"My friend's daughter used to loudly sing Katy Perry 'Peacock'."
"Literally Everyone: 'Ummm...'."
"Friend: 'It's a song about a bird, and you will not say otherwise'."
- domestic_omnom
Got milk?
"'My Humps' - Black Eyed Peas"
"Apparently they were not just talking about milk and Cocoa Puffs."
- happygolucky226
"No, that's that 'Milkshake' song [by Kelis]."
"She makes really good milkshakes, right?"
- CatOfGrey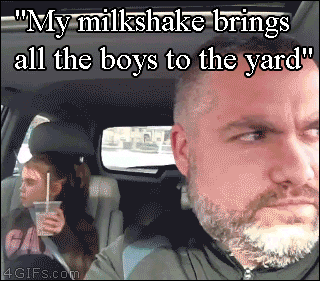 Giphy
"My cousin (4 at the time) loved singing the 'Milkshake' song."
"Then she and her sister were gently told not to sing it so they moved onto 'My Humps'!"
"I couldn't bear hearing about lovely lady lumps, so I tried to find another song more appropriate."
"They settled on another Peas one 'Shut Up!'."
"Slightly more tolerable I guess, but there was no telling the girls to shut up because they'd just start repeating it back in song at you."
- 3rdslip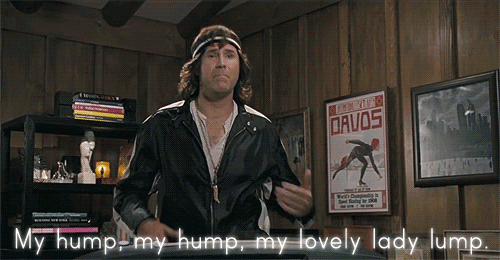 Giphy
But Uncle Luke was so subtle...
"'Me So Horny' by 2 Live Crew."
"My Dad once said 'It's your mom's favorite song'."
"Thanks Dad."
- Geriatric_Sloth
"When I was a kid, my little brother came into the room singing [from 'We Want Some P***y' by 2 Live Crew] 'Just nibble on my d*ck like a rat does cheese'."
"My mom in outrage said, 'what did you say!'"
"He calmly looked at her and spoke confidently, 'All I said was just nibble on my d*ck like a rat does cheese'."
"He was like 4 or 5 years old, that tape [Is What We Are by 2 Live Crew] was confiscated immediately."
- Tweedbreak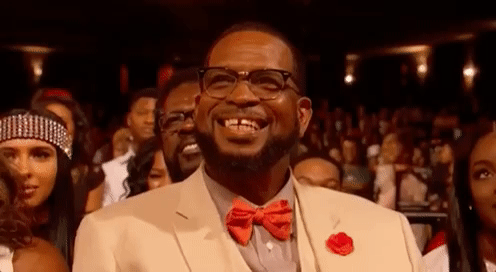 Uncle Luke of 2 Live Crew
Giphy
And now for something completely different...
"In about 3rd or 4th grade I came home from playing at a friends house…said friend had been singing some weird song that got stuck in my head."
"So I stroll in and take my seat at the dinner table and start singing as loud as I can: 'Sit on my face and tell me that you love me! I'll sit on your face and tell you that I love you too!!'…my parents damn near choked."
"They couldn't stop laughing and then told me never ever to sing that again. Luckily they were huge Monty Python fans…nothing I knew about at the time."
- roygbiv_87
*WARNING: NSFW*
Ah, to be young and innocent again.
Did you learn anything new about what a song really means?
Or did you sing something as a child that didn't make the list?
Share your story in the comments.
There are several things that are appealing to hikers.
Being out in nature and taking in some fresh air is a huge motivation for people to get out of the house.
Getting exercise is also a factor to maintain a healthy heart.
But there could be one unexpected element to a hike that can happen hypothetically, and it's sure to raise your heartbeat.
Specifically, seeing something shocking along the hiking trail, like, say, a naked person could make for an exciting–or disturbing–hiking outing. It certainly doesn't get any more au natural than that.

Curious to hear from strangers, Redditor spenf asked:

"What would be your reaction if you encountered a nude hiker?"
These Redditors assessed the situation and saw no harm.

Friendly Tip
"I have passed two nude hikers in my 35 years of hiking. One male, one female, years and thousands of miles apart. Both said 'hello'. I said 'hello.' One mentioned the trail was washed out ahead but a second trail has been cut. I thanked them for the heads-up. Some people like the wind and sun on their skin. Both had on hiking boots. To each their own."
– Zmirzlina

Sign Of Good Character
"I have. Three times! I'm an avid backpacker and you can usually find me in Yosemite, SeKi, Emigrant or Carson-Iceberg in California on any random summer weekend."
"My standard line: 'Afternoon, I didn't realize it was so cold out today!'"
"One of them didn't get the joke. The other two laughed their nude a**es off."
"Here's my reasoning. If you're naked and can laugh at a joke, you're probably not a threat."
– codefyre

Two Scenarios
"Depends. A hiker with hiking boots/shoes and a backpack, but otherwise nude, or a completely nude person on a hiking trail?"
"Scenario 1: I give a friendly wave and hike on."
"Scenario 2: I give a more tentative wave and hike on, maintaining a heightened awareness of my surroundings."
– Genshed
Casual Encounter
"I met one once. A middle aged man in ok shape. Had nice hiking boots, thick wool socks, fancy framed backpack, two walking poles, hat, sunglasses, and nothing else on."
"I said hi in a neutral voice, he replied hi in an equally neutral voice. We passed, I did not look back."
– SillyFlyGuy

High Alert
"While backpacking out of Rocky Mountain National Park we encountered a dude wearing nothing but shoes and some very small shorts. He was off trail about 100' at the edge of a meadow, walking and swinging a machete. I...did not approach. He was probably a mile in from the trail head. I'm guessing drugs."
– DoctFaustus

Beware Of Black Magic
"Ha! There are a lot of superstitious rumors/stories circulating around scenario 2 in India. Apparently, people who practice black magic with the sole intent of harming someone are often seen walking naked in places you don't expect people, carrying weird items."
"Either you interrupt them by disturbing them (no clue what happens next) or you run in the opposite direction."
– longlegs25

You may want to take note.
"I live in the Bay Area and naked hikers are not uncommon."
"Good naked hiker: has appropriate shoes, a backpack or fanny pack, is hiking with intention and looks tanned and fit and like he does this regularly. Good naked hikers will give you room so you don't have to interact unless you really want to."
"Bad naked hiker: shoeless, visible sores, scrapes, or burns, moving erratically (i.e. really slow or in a zig-zag). Might be a drugged out person. Out-of-shape or pale are indications this is not normal for them and they may not have intended for this to happen."
"Exhibitionist: makes a point to make eye contact, smile at you, wave, try to involve you. Good naked hikers are usually on long, deep trails where they're less likely to encounter others, and they tend to give clothed hikers a wide breath out of a sense of respect and consent. Exhibitionists get chummy; it excites them to be seen naked."
– IAlbatross

"Also depends on the area. A deep woods area with long trails is ideal for naked hiking. Shorter and more accessible trails are less okay because there's a higher likelihood of encountering families with children."
"Also depends on if they're with friends or not. A group of naked hikers is less concerning than an individual."
"All this boils down to:"
"If you see a naked hiker, mind your own business. A good naked hiker isn't trying to bother you. A bad naked hiker is potentially dangerous. An exhibitionist wants attention so any attention paid to them will fuel them. Best thing to do is nod as you pass and carry on like you haven't even noticed."
"Edit: There are actually areas in the Bay Area where it's permitted to hike naked. Regionally, some places allow nudity. Also some places allow women to be topless so a topless female hiker might just be evening out her tan. It's best not to assume and to know the local laws before passing judgement on a person getting their nature on."

– IAlbatross

The Name Is A Dead Giveaway
"No reaction at all, since I would be nude myself."
– NudistGeek

"Stare in disbelief. That's just very strange and coincidental for two nude hikers to run into each other."
"I guess make sure they have sunscreen also."
– miketdavis

To each their own, but if hiking in the nude is your thing, you do you.
And just a heads up: If you're walking around in the buff and happen to be wielding a machete, you're going to make people very jittery. So maybe drop the prop.
Also, wear plenty of sunscreen.

There are certain life events that are painfully embarrassing to most people, they might never recover from them.
Although plenty of scenarios can make a person want to crawl into a hole never to see the light of day again, the most mortifying experiences typically involve those of a NSFW nature.

Curious to hear examples of this, Redditor stgunknonw asked:

"What's the most embarrassing NSFW thing that's ever happened to you in public?"
The classic wardrobe malfunction is always embarrassing.
Crowd Surf Fail
"I was at a gig. The band playing was called Decapitated. One guy I met that night decided to crowd surf me. It went wrong. I began to fall. My glasses flew off into the abyss. He grabbed my t-shirt and it tore in 2. Then people tried to catch me by grabbing my jeans. Then fell down along with my underwear to my ankles. I was on the floor. Blind and naked."
– T_raltixx

Airborne Judo Pants
"When I was six years old I was super, super, super skinny. My parents enrolled me in a judo class and after about a month or so of practice, the parents were all invited to a judo competition. Before things started, one of the instructors was demonstrating a basic flipping someone over the back technique. I was chosen to be the one flipped by the instructor. When the instructor demonstrated the flip, my judo pants went flying off into the spectators leaving me laying on the mat in just my tightly whities."
– wyoflyboy68

The Midnight Show
"I was performing in a play, and had a very quick costume change off stage and had like....90 seconds to change these victorian-style dresses."
"So my bestie was also in the show, and he was offstage, waiting with the costume so I could get into the new dress, get it zipped up, and we walk out together."
"This dress was an open and low neckline, and I could not wear a bra with it...so I was basically nude while changing backstage. That part wasn't too bad, and he was the only one who got the full shot he was gay and we'd known each other 20 years, so it was all good in that aspect. The main takeaway with this: NO BRA!"
"However... he had forgotten to completely hook the sides that required being sinched up."
"So we go onstage....do the dinner scene.....everything great."
"The dinner scene ends up turning into a chase scene with all characters at the table running around chasing each other. I slip in front of the table, hitting the stage and sliding on my stomach, facing the audience...."
"And my boobs had both fallen right out."
"In front of the audience."
"It was easier NOT to see my boobs - they came right the hell out - I'm splayed out and before I realize what's happened...I stand up and see 'Oh hey....there's my boobs on the wrong side of my costume."
"My bestie comes over and covers me and we get me fixed fairly quickly, (The fall, my boob show, and the fix probably happened within 20 seconds total - it just felt like hours.)"
"He turns to the audience and says 'Folks, you definitely got your money's worth tonight.'"
– TheseCryptographer95

Free-Ballin'
"Wore a costume to a huge Halloween party one year that included an ill-fitting G-string. At some point, my family jewels slipped out of the pouch, and I was too intoxicated to notice. Spent a good portion of the party walking around cluelessly exposed before someone eventually told me."
– xxplodingboy

These former patients had it rough.
Clueless Orthopedist
"Orthopedist walks into the operating room and takes a look at the screen which shows the patient's right leg with multiple fractures. Seconds later he says out loud: 'How the f'k are we going to fix that?'"
"Everyone in the room falls silent and turns their gaze to the orthopedist and the anesthetiser whispers: 'He's in spinal anaesthesia…'"
"The orthopaedists eyes widen for a moment, he clears his throat and says loudly: 'We'll make a leg out of this yet. Scalpel #10 please.'"
– Kyoshiro80
Painful Flight
"I had plastic surgery for cancer on my face. What I didn't know is they pump you full of gas and that the anaesthetic also hits your system pretty hard. I had to fly home bandaged like the Mummy but the bad part was once the plane was pressurized, I had uncontrollable gas and pain in my face. For 4 hours. I couldn't laugh because it hurt, couldn't cry - same reason. So I wedged myself into the toilet after apologizing to the crew and they kept slipping me ginger ale and holding my hand because it hurt so bad. I sent a letter to the airline with all of their names and told the COB they deserved raises. I hope that the smell wasn't so bad that it was killing people near the toilet."
– EmmelineTx
Sometimes it's hard to keep track of all your computer activity. Perhaps these incidents will prevent embarrassment in the future.
Mind They Google Search
"I saw a bad a** documentary on bears. There was a segment about this black bear that had mange and they were trying to save it. They shaved all its fur off and it looked f'king insane. Looked like a monster tbh. Anyways flash forward to thanksgiving my whole family is sitting around a new projector that we hooked up in the living room sharing funny videos and pictures and having a good ol ha ha time."
"My grandma/grandpa, mom, dad, sisters uncles, everyone is present. I'm like 'hey I got a good one I think you guys will think is interesting!' So on the F'king projector in front of my whole family I type 'Naked Shaved Bears' into the Google search, on an 88' projector. F'king god that day haunts me every time I close my eyes at night."

– FireFromThaumaturgy
Current Activity
"Clicked on a link on a school computer in a full classroom. It lead to a website that played 'IM WATCHING GAY PORN' Full blast out of the speakers with a very NSFW gif, the website was also unclosable."
– prawduhgee

Onboard Entertainment
"When I was 13, I opened my laptop on a Caltrain and other people were around me and my family. As soon as I opened it, the screensaver was an nsfw, pretty tame nsfw pic that I set as a screensaver. I immediatey shut it closed and turned around to see if anyone saw it. An old lady had a mortified look on her face but I turned back around fast. F'k. Repressed memories... thanks a lot OP!!"
– cuntofredemption

What The Customers Saw Inside The Store
"10 years ago I accompanied a friend to a crowded Boots store so he could have a photo of his pet dog printed on to canvas. He had to upload the photo via usb on the store computer… which was surrounded by families. He happily put the usb in… blissfully unaware that instead of being greeted by a picture of his lovable mutt on the oversized monitor, we (and the many people around us) would be greeted by multiple peen pics that he'd neglected to delete. God knows… but I couldn't question him instantly seeing as by the time I'd digested what I'd seen; he'd already pulled the USB and ran from the store at full sprint leaving me with the hordes of stunned grandmothers, disgusted parents, and upset children."
– BarraDoner

Sound Of Pleasure
"Opened up my laptop in the school library to do some homework, turns out I had not closed the porn that I was watching the night before, didnt have headphones in."
– Lau_wings

A "friend" I was roommates with answered the door for the UPS guy to deliver a package.
Little did my friend know he was also delivering the goods but with a peep show.
The opening in his worn-out boxers he happened to be wearing had a tendency of not closing all the way and revealing his member getting some fresh air.
It's no wonder the UPS guy was scrunching his face bizarrely while waiting for a signature. He was trying his darnedest not to laugh out of embarrassment for him. Or maybe he liked what he saw.
Who know? Some surprises do come in small packages.

People who work in hotels see all kinds of people.
As people from all over the world go in and out of their revolving doors on an almost daily basis.
Though it might be the housekeeping staff who see more than anyone else, and frankly more than they would care to see themselves.
Unlike most of the staff, they have the unique position of going into the guest's rooms.
Of course, they tend to knock to make sure no one's there before entering.
But every now and again, the guests don't hear the knock or put on the "please makeup room" sign on their door instead of "do not disturb."
Leaving the poor cleaning staff with a memories they would likely do anything to forget.
Redditor KingSlayer1287 was eager to hear the most shocking and scandalous things hotel staff members have ever witnessed while at work, leading them to ask:
"Hotel staff of Reddit, what's the most NSFW moment you witnessed at your hotel?"
Thrills On Ice

"I worked at a hotel in a resort town in Europe."
"One of the maids called me to a room for help because it has been the location of an extremely messy sex party from the touring ice show."
"There were used condoms thrown everywhere, and half the furniture was busted."
"The poor maid was in tears, thinking she'd have to clean it."
"The hotel management called in a professional cleaning company who wore disposable suits, respirators, and eye protection."
"They got rid of most of the stuff in the room and charged a fortune to the ice show."- Abba_Fiskbullar
Get A Room! Oh, Yeah...
"I work overnights in a relatively small hotel, and at least 6/7 days a week, I hear people banging loud as hell in their rooms."
"Half the rooms have a balcony that overlooks the lobby, and those doors aren't soundproof at all."
"We had a man sleepwalk out of his room to the lobby, bucka** nude."
"We had a woman show up in the lobby in her underwear."-
Now That Takes Effort

"Night Auditor here, I've seen a LOT."
"Multiple times I've had guests come to my desk completely naked because somehow they locked themselves out.... naked... this one always confuses me."
"But probably the most NSFW was a guest who had gotten violently ill."
"We're talking projectile vomit on EVERY surface of the room, blood all over, feces, pee... everything was just destroyed..."
"Obvious call to paramedics, but I can never unsee it."- thefuzzmuffin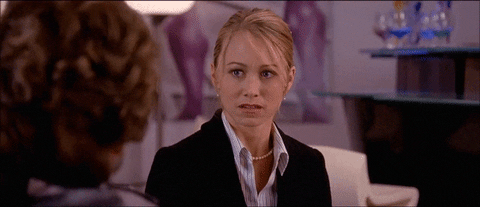 Vomit Reaction GIF by MOODMAN
Giphy
Amazing He Wasn't Hurt...
"I was a night shift security guard for a motel right next to the biggest casino in my state."
"It was common for addicts to hang out around the property."
"One time, this guy staying in a room did a lil too much and had a freak out."
"He was running around the walkways naked."
"I had to ward him away from peoples rooms so they wouldn't be disturbed."
"He ended up jumping off the second story balcony and splatting on the pavement."
"He scampered up and hauled a** across the street into a car dealership."
"Not my problem anymore."- Carniverousphinctr
Will Someone Think Of The Children?!?!
"Sex party in the hot tub while children were playing in the indoor pool steps away."
"I had to break that up and throw them out."
"And deal with the numerous lengthy yet justified complaints about it."- mbgal1977
When Wigs And Disguises Won't Cut It...
"Many years ago worked at a very nice casino resort as a valet."
"Regular pulled up in his nice BMW and went to help."
"Wrote up his ticket got his keys and offered to help load up his luggage on a bell cart while we waited for a bellman."
"Opened the trunk and went to lift the suitcase and I about threw my back out."
"I wasn't prepared for it to be so heavy."
"Gave it another go and heaved it onto the bell cart and heard a sound."
"'Mr, did your suitcase just make an oof sound…?'"
"Long story short a sex worker who was banned from the property was stowed away in there to get up to his room."- thatryanguy1
Why Stop When The Getting Is Good?
"When I was young and worked at a hotel, I was delivering a room service meal and when I got there, the door was closed but had been left just shy of being latched."
'I knocked and the guest yelled 'come in'."
"I pushed it open with the cart, walked in and he was standing there with a big grin on his face watching my reaction as I wheeled in the cart, butt naked with a woman, also naked."
"He smiled and reached out and handed me a $20 he had in his hand and said to just leave it there and close the door on the way out."
"I guess part of their kink was to show off and see my reaction."
"I was shocked, but never said anything to anyone at work."- TXjoedog
NSFW? More Like Safety Hazard!
"The most NSFW thing that I recall was the manager getting on a cleaning kick and accidentally mixing the wrong chemicals in the pool area."
"A toxic gas started to form and the whole hotel had to be evacuated at like 5 AM."- DtotheJtotheH
What Haven't They Seen?
"I did security for a hotel for a number of years."
"I've seen naked guests locked out of their rooms, wedding parties break into the pool area and jump in fully clothed."
"Had a drunk woman climb out her 3rd-floor window and chill on the roof just below."- silverwarbler
Storefront?

"Best friend was GM I was manager."
"He found over the years 4 guns, 5 lbs of weed (at once)."
"The amount of guns is what surprises me."
"Only one out of the four guns found over the years was reported stolen."- Drewpacabra
So Many Questions...
"I wasn't working at this hotel and was just a guest, but I wish I had asked the staff for the backstory."
"I'm checking into my hotel in Los Angeles and was given my keycard."
"Head to the room, open the door, and there's a naked buff dude standing next to the bed just staring at me."
"He says nothing."
"I apologize and quickly leave, assuming somehow I'd gotten the wrong room."
"I go back to the front desk and say, 'I'm sorry, but I think you gave me the wrong room. There's a naked man already in there'."
"The worker at the front desk says, 'Sh*t, not again'."
"He pulls out his walkie talkie and says, 'Security? He's back again'."
"They assigned me to a different room and I was on my way."- telarium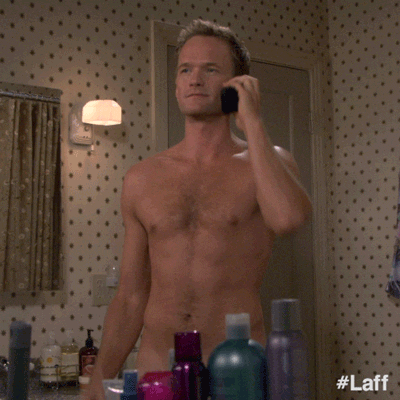 How I Met Your Mother Comedy GIF by Laff
Giphy
What hotel guests do within the privacy of their own room is their business and no one else's.
Even so, it couldn't hurt for them to remember to lock their doors.