Don't you love a good myth?
Us too.
Let's put some of NSFW ones to the test.
Redditor WizzlyG33 wanted to hear about what lies need to be exposed when it comes to sex, death and all things over the top in life. They asked:
"If MythBusters had a NSFW episode, what would you want to see on it?"
Oh Jamie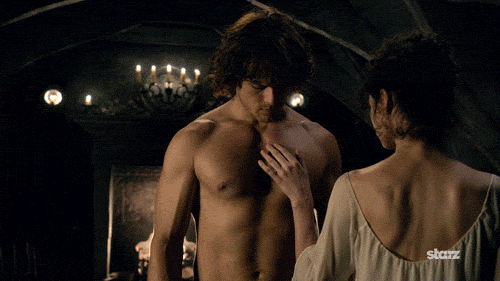 Season 1 Love GIF by Outlander
Giphy
"A five second segment where Jamie points at a diagram and says, in complete deadpan, 'This is where the clitoris is.'"
TheFeelsGoodMan
"If they did such an episode, I could see this being in it for sure."
Chubby_Bub
BUSTED!
"I want them to purchase every pill they see on the internet that would make their penis bigger and see what happens."
tkepongo
"I think we can call that one BUSTED already. In what version of any world can you imagine there is a simple pill to make your junk more impressive and every dude you know doesn't already have a case of 10000 pills stashed under the bed?"
_Alternate_Throwaway
Don't Sit
"Can you actually get an STD from a toilet seat?"
BloodyChapel
"This is an interesting thing actually. It was a myth deliberately perpetuated to make people less ashamed of asking for STD tests."
leonielion
"Fun fact: There are multiple STDs that can be dormant (like inactive) for years. Like several years."
"You'd never know you had gotten it. Then something triggers it, maybe an infection or something, and then you start showing symptoms/Can now test positive. So technically a partner from years before could have given it to you and you either think your SO is cheating or haven't been with anybody in a long time. Either way it's scary when you think about it."
DesperateMango1731
After Death
"Does a person really stay conscious for a few moments after beheading?"
SammyGotStache
"There was a French physician who tested this in the early 1900s. After a criminal was beheaded he picked up the head and shouted the criminal's name. The guy opened his eyes and made eye contact with the physician over a period of 30 seconds whenever his name was called. Edit: I provided the source in other comments but here it is on the original comment."
UnadulteratedWalking
Theories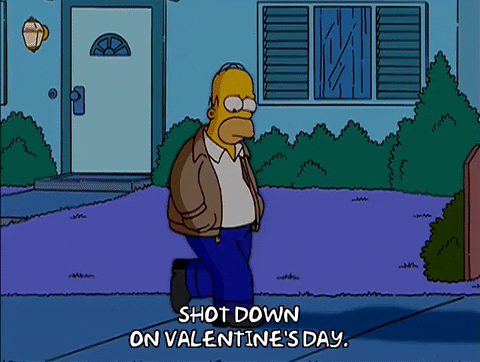 looking down homer simpson GIF
Giphy
"Size correlates to what? Feet? Nose? So many theories."
throwxxawayxx10977
"I have size 12 feet and a massive nose and huge hands and the little guy is small."
FireTrickle
Oh the lies and the rumors and the shade.
More is More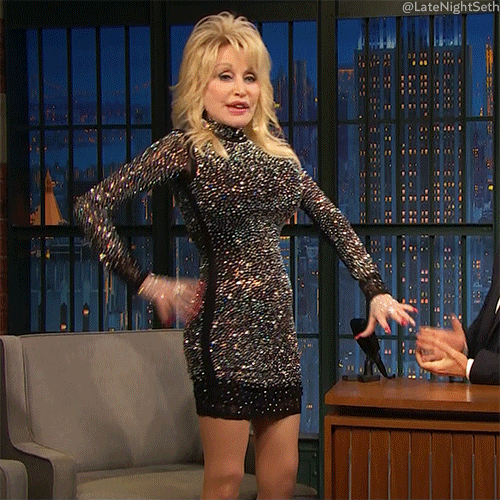 Seth Meyers Dancing GIF by Late Night with Seth Meyers
Giphy
"They did prove that women with larger breasts will get more tips. Which isn't really not safe for work, because Kari literally was working at a coffee shop."
Unsettleingpresence
"If breast enlargements will help your job would you be able to write them off on your taxes?"
Mr3k
Deep Down
"How deep underwater are you still able to orgasm?"
Successful_Present39
"Pretty sure there's no lower limit. When you're underwater, your body is under pressure, but for the most part doesn't actually get compressed. Only your air spaces (lungs, sinuses, inner ears) are really subject to compression from ambient water pressure. There can be painful exceptions like air pockets inside a tooth filling, which I do not recommend experiencing."
"Most of your body is water or various solids, which push back on the ambient water pressure. You prostate shouldn't be blocked by water pressure any more than your bladder is. Source: am old scuba diver, I've done all kinds of things a hundred feet underwater. At that depth the ambient pressure is 4 bar, which in olden-tymes units is nearly 60 pounds per square inch. Also: fish do it underwater, doesn't seem to stop them."
UlrichZauber
Tasting Men
"Does pineapple make your semen taste better?"
TMNT4lyfe
Keep Thinking
"Post orgasm clarity: How much better can you solve puzzles or remember something?"
texanaftdy
"Well, recently I did a lot of reaction time tests on humanbenchmark.com and while normally I get average of around 140-145, after a good O I consistently got around 130-135, very often getting single clicks close to 120 which almost never happens in other cases. And it's weird because I feel more tired but apparently my reaction time improves for some reason."
berni2905
Safety First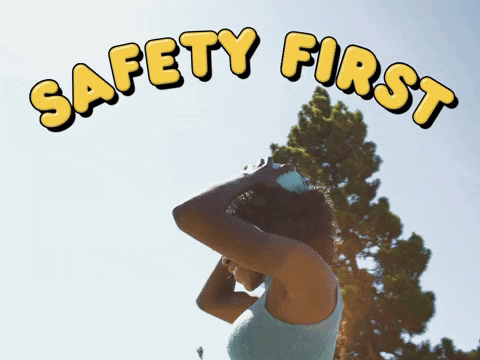 Safety Helmet GIF by Just Seconds
Giphy
"A take on the top ten OSHA violations list to see if they are as dangerous as they say."
Mariuxpunk007
"Safety regulations are written in blood."
GegenscheinZ
Well that is a ton of great suggestions. Let's work on it.
Want to "know" more?
Sign up for the Knowable newsletter here.
Never miss another big, odd, funny or heartbreaking moment again.
Keep reading...
Show less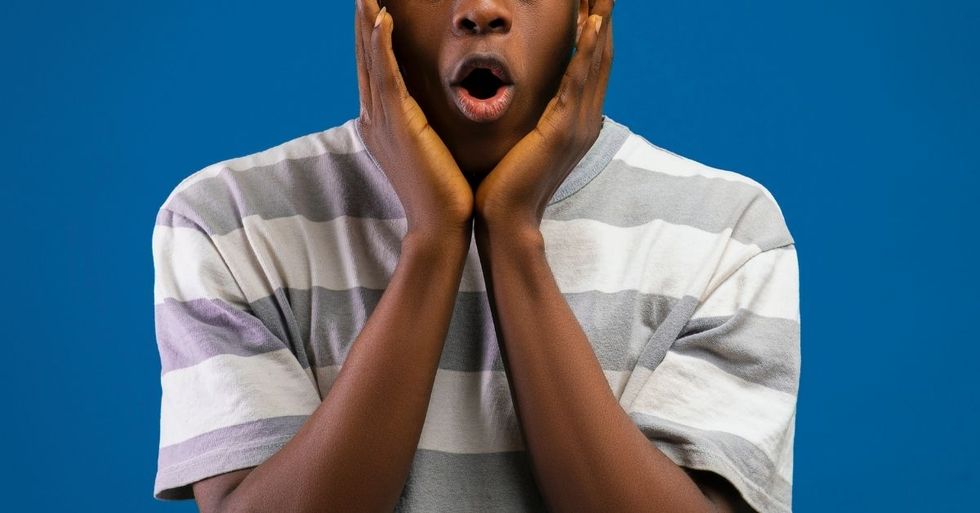 Redditor spinalcrapped met his girlfriend's family for the first time during Easter, and it did not go well as he had hoped. The drama unfolded after he found out what line of work his girlfriend's sister was in after wondering why her face looked so familiar to him. He and his girlfriend have been arguing […]
More
*The following article contains discussion of suicide.
You know what the internet is really good at? Keeping secrets.
We super duper promise it's safe with us. No worries about it being screenshotted and shared around for randos to poke and prod at it.
No sir. Not at all...
Just in case, let's give these people the kudos they deserve for being brave enough to offer up their deepest, darkest secrets even their families don't know about.
Reddit user, Throwaway001937, wanted to know what no one else knows when they asked:
"What's the most disturbing secret you are keeping from your friends and family?"
Before we get too serious, let's have a teeny bit of fun.
The Mystery Will Live On For Forever

"Not so much disturbing, but I absolutely never want them to find out that I am the one in the family who draws little smiley faces in random spots for everyone to find."
"Everyone always accuses each other and of course I play along, but I am the one who does it lol"- Revolutionary-Mess21
She's Got It Going On
"I banged one of my mom's friends after mowing her yard."- SD-Caller
Snitches Get Stitches
"Mom believes my dad hired a private investigator and that that's who caught her cheating on him."
"It wasn't a P.I..."
"in reality, I was the one who caught her ON video and completely by chance"
"She'd come for blood if she was ever told the truth"- litken_chitle
Life is hard. Sometimes, it's harder for others. And sometimes it's so hard and situations so difficult you can't help but emotionally check out.
Don't Look. Don't Look.
"My second tour in Iraq we were in a nasty firefight when I felt something wet hit the side of my face."
"I knew the guy next to me had been killed but I was a little too busy to do anything about it."
"After it was done the corpsman came running over making sure I was ok, and I thought it was because I was covered in the guy's blood."
"Turns out one of the guy's eyes was basically dangling on the side of my helmet."- GlobeAnchor2004
Just So Very Tired
"My friends and family don't use reddit, so no throwaway necessary."
"Sometimes, I am passively suicidal."
"I am so f-cking tired of being alive, but I don't want to kill myself."
"1). I'm afraid of what happens or doesn't happen after you die."
"2). I don't want to hurt them like that, even if I am in a lot of pain."
"3). There's still some things I want to do, even though I do feel f-cking worthless/ugly/exhausted."
"As you can imagine I don't really have anyone to talk about it with, and I don't want to worry the people I love."
"It's a battle sometimes."- Darth_Titty-ous
Nothing Beyond Tomorrow
"I can't imagine the future."
"People ask me what my plans are and I just don't know."
"I have no chance of making plans."
"There's just no vision or hope or amount of wishing hard enough to try and plan or predict my own future."-Firestar-
Whatever your reasons are for not telling your family, we give you all the credit in the world for being honest here today.
Wishing For The End
"I have stage 4 breast cancer and a prognosis of stable."
"I could be here for years and years, doing my treatment and living my life."
"Not secret."
"I don't want to be a cancer patient for years and years."
"My treatment sucks and it makes me feel sick every day."
"My brain sucks due to chemo."
"There are some real cognitive difficulties."
" I had to give up a career I loved."
"I'm entry level call center from home now."
"I've been home, not going out to fun places, since March of 2020, because my immune system sucks."
"It's worth the risk to go to the doctor or my son's parent teacher conference, but not the bar."
"My secret is that every time I make a wish, I wish for the cancer to kill me faster."
"This existence, feeling like garbage and doing my call center thing so I can afford to feel like garbage, is disheartening and it sucks."
"I'm in therapy and an exercise program and I have hobbies, I'm doing what I can to keep slogging along, but damn."
"The 'I don't wanna' is strong sometimes."- insertcaffeine
Acting Out From A Past Experience
"When i was around 9-10 i did really bad things to my younger brother and i can't remember much of it but it was sexual, nothing below the waist."
"I still feel bad and I'm pretty sure me then thought it was okay because the same thing happened to me with someone older but it wasn't and I always feel guilty anytime I remember."
"I don't know if my brother remembers or not, but the trauma I caused makes me want to kms because I can't comprehend how i could do anything like that now."
"I just needed to let it out."- Avacado_toast23
When he refuses to let me go.

"I hope my ex gets what he f*cking deserves."
"I've moved on from his abused years ago, and engaged to someone who's literally the guy of my dreams."
"But there are days when I hope my ex's present girl would know that he keeps on stalking me."
"Or better yet, I hope someone hurt him as much as he hurted me."
"Because, he doesn't deserve the peace he's experiencing now."- LaLunaChan
An illicit discovery
"When I was 7, my family and my cousins, he was 6, she was 5, went on a vacation to this cool house by the lake."
"It was pretty big and we found out there was a locked basement, so naturally the curiosity led us to finding a bunch of keys in a drawer."
"Tried like 20 or 30 of them and suddenly one worked."
"We were looking through some boxes and found kamasutra books."
"We were intrigued by pictures in there and decided to try and 'pose' in the same way."
"I am 22 now, never spoke to them about that, I hope they don't remember."- yachuuuuuu
I just can't fight the urge
"I have been vaping constantly for about a year and a half and I am currently trying to quit."
"No body else other then the people I used to vape with know."- emjaveee
A dark childhood
"There are a few."
"When I was a kid there were 3 kids that lived in the same neighborhood as me."
"I had a crush on one of them and the other 2 weren't friends."
"I decided to write down what I hated about each of them and said things like 'jimmy thinks he is cool but he isn't he is actually stupid' and just scrawl you'd expect from a 4th grade kid."
"I randomly took the dog for a walk, which I rarely did being the lazy little sh*t I was, and dropped the notes in the letterboxes of these kids houses, I have no idea if they ever read them."
"But I can only hope their parents got to them first."
"At that age i used to do a lot of drawing and it usually involved violence and death, for example alien invasions where people were dead or aliens were dead too."
"It was all 2D and not that detailed."
"I didn't possess the talent required."
My teacher said '<name> should start drawing nicer things, but they are very detailed'."
"I also wrote sarcastic comments underneath her grades she gave me on homework."
"I used to call her names and say 'why isn't this good enough?'"
" When I got caught I was silent."
"My mum told me it was bad."
"I used to talk a religious teacher at my school and talk to him about porn and masturbation."
"He never abused me."
"But he was a manipulative old man because rather than do the honest thing and say 'This is too much' and tell my parents, he went along with it thinking he was doing gods work."
"Even one time, I ratted out on my mum who said I was acting like a d*ckhead and he rang her up and told her not to do that."
"Religion poisons everything."- jo_concerned
Groominng
"That a cousin, that is at least 7 years older than I (27 M[ale]) am, got me to touch her inappropriately when I was probably around the ages of 5-6."
"To be fair, for years I thought I had just had a dream where my cousin had me go upstairs to her room and 'play doctor', where she made me touch her."
"After telling my wife and roommate they told me I probably thought it was a dream cause I couldn't fully comprehend all that at that age."
"I still like that cousin and that's part of the reason I haven't told my family."
"I do think though that may be the reason I have some mental issues including an issue with being overly sexual from a young age until now."
"I'm also afraid that it was all a dream that my f*cked up brain came up with and that I would look like the biggest creepy big I brought it up."- AshamedLoan836
DIdn't cry at their funeral
"When my school bully died a few months ago, I was happy."
"People always say I'm kind, bubbly, smart, honest, hardworking."
"But I'm ashamed to say it."
"I even had intrusive thoughts about after and to be honest, it was the one time I wasn't bothered by them."- kiwimadi
Saved by a truly great friend.

"That after my dad went to prison for molesting and beating me, and my mom kicked me out of the house because she 'didn't want to be a mom anymore', I lived under a bridge while trying to finish high school."
"My mom's side of the family (affluent) disowned me because the situation was 'trailer trash', and my Dad's side disowned me because they believed my dad was thrown into prison for my 'lies'."
"I decided to commit suicide, and set aside a plan to OD and go into the woods by the bridge, and bury myself before I'd lose consciousness."
"I chose that because I knew my mom would be angry about shelling out money for my funeral, it wouldn't bother her about me not being here anymore."
"So I wanted to just take that financial burden from her."
"I'd already be buried so no point in a casket."
"I really didn't have anything to keep me here anymore."
"My short life had been full of so much pain, and I didn't want to see if there was any more waiting for me."
"What stopped me was I confided in my best friend about my living conditions, after it became obvious that I hadn't eaten in days, she shared her school lunch with me every day without making me feel bad about it."
"Later that day, my best friend came to the bridge I was at, with her Mom, and they took me home with them."
"I lived with them 'til I finished high school and got my own apartment."
"Life got better after that."
"I now am married with 2 children of my own, and am really happy I stayed in this world.
"I will forever be grateful for my best friend's family, and still see them til this day as the only real family I've ever had."- smeaglebeagle39
Hiding literal pain

"I started cutting again."
"They might notice from the scars, but didn't say anything."
"But honestly, the urge is so bad that I keep on feeling like I did not cut deep enough."
"I have no intent to kill myself, but lately I'm questioning whether or not I have the intent."
"Because how I'm functioning, is as if I do have it, but my brain says no."- SpicedDick
Cardinal Sin
"I am having a relationship with a Catholic priest for almost a year now."- grabtheapplepie
If you or someone you know is struggling, you can contact the National Suicide Prevention Lifeline at 1-800-273-TALK (8255).
To find help outside the United States, the International Association for Suicide Prevention has resources available at https://www.iasp.info/resources/Crisis_Centres/
Keep reading...
Show less
Not asking for this to happen to anyone lucky enough to read these stories, but you would hope if you had to make a trip to the emergency room it would be for a worthwhile reason. Maybe you damaged your clavicle bravely fighting off some purse snatchers or injured your fibula rescuing your family from a sinking ship.
Not sticking something up your butt and getting it stuck there.
On purpose. Which happens a lot more than you might think.
Warning, some of these tales from the E.R. are NSFW.

Reddit user, SnooSuggestions5585, wanted to hear about the craziest things happening in hospitals when they asked:
"Redditors who work at the ER, what's the funniest/absurd reason someone was brought in?"
You would expect most of the injuries obtained in the E.R. to come from kids, right?
Sigh, Teenagers Gonna Teenager
"Over the course of an evening 9 teenagers were brought in by their parents for hallucinations."
"None of them were able to tell us what was going on and they trickled in over about 4 hours."
"The drug screens were negative but they were all pretty badly out of it."
"Finally one of the siblings was able to tell us they had all been at the same party."
"One of the teens had talked the others into trying mushrooms except they were mildly poisonous ones instead of the ones you take for 'shrooms'."
"They were all tripping like crazy for the night and they had to stay in the ER until they were sobering up."
"It was amusing for the staff but the parents were quite irate."- Liz4984
Revenge!

"I'm a cop and was posted at the ER on night shift once and a woman came in because she got bit by a snake in her yard."
"She was panicking because of it."
"Her hand was really swollen."
"One of the nurses asked if she saw what kind of snake it was and she said no."
"A couple of minutes later, these two boys, maybe 12-13, came running in holding a decapitated snake in pieces inside of a ziploc bag."
"They had rode their bikes from their house to the hospital to show the doctors the snake that bit this lady."
"Like these kids heard about what happened and went on her yard to kill the snake just to do this."
"It was funny and oddly heartwarming." - Amy-Paradise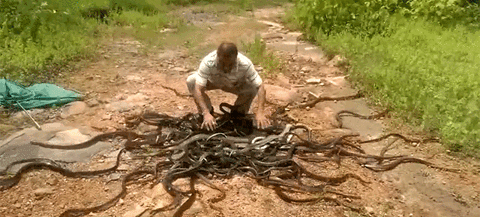 bag snakes GIF
Giphy
​You really need to question the sanity of some of these people before they visited the hospital. Ask questions like, "Why weren't you brought in sooner for just being alive?"
Seemed Like The Right Call To Make At The Time
"When asking what brought him in today he said he was arguing with his sister about the car and how much this costs and carrying on, had to stop and ask him again why is he here."
"His reasoning was he was tired of arguing with his sister and would rather be admitted to the hospital."- Lil-one
Wait Until All Of It Is Good And Out
"A woman came in after she cut her hand pretty bad making dinner."
"Instead of putting any pressure on the cut to stop the bleeding, she was just letting herself bleed into a large kitchen bowl."- Virtual-Cupcake-1510
With Friends Like These?
"Had a guy come in after smoking weed with his friends and then he also did PCP."
"His friends got very paranoid and he became aggressive towards them, so naturally they attacked him… with a samurai sword."- Current_Recording_64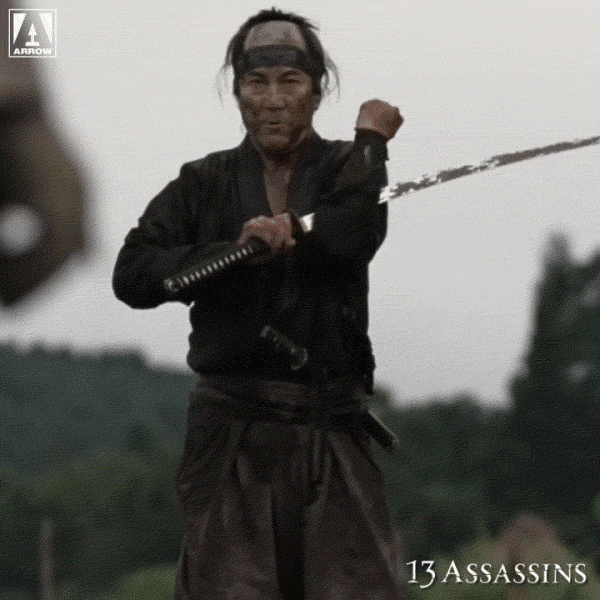 Mean Lets Go GIF by Arrow Video
Giphy
And then there's these.
The ones you were all waiting for with delightful, Schadenfreudian glee.
The sex ones.
Wait, This Happens So Often There's A Nickname For It???
"As a kid, my Mom's EMT stories seemed hilarious, but as an adult I don't think I'd have the patience to tolerate so many people's bullsh-t."
"That being said, here goes the story."
"They get a call that a guy has a sever nosebleed, is already feeling dizzy, losing a lot of blood and can't stop it."
"Needless to say they floor it, thinking the guy might bleed out, get there in very short time."
"They ring the doorbell, a guy answers."
"They ask him to take them to the victim, he says they're talking to him."
"Not one drop of blood on the guy's face or clothes or anywhere, cheeks all rosy, doesn't look like he's lost a lot of blood so they ask what the deal is."
"He says it's hard to explain but he was worried they wouldn't send him an ambulance if he was honest about his symptoms and he's in a lot of pain."
"My mom tells him to sit down and tell them about the symptoms while they take his blood pressure."
"Guy says he'll do all of that, except for the sitting down part."
"Now, I bet you all know where this is going."
"Turns out he'd been trying to convince his girlfriend to experiment sexually with him."
"She wasn't into it, was afraid it would hurt."
"So the guy says 'if I show you on myself, will you do it?'".
"She reluctantly said yes."
"So the guy lubes up a thin aluminum flashlight, 2 cm thick, 15 cm long, bends over and jams it up where the sun don't shine"
"So they put him on a stretcher and the driver says into the radio 'ambulance 98 returning, 28 year-old male with severe constipation and foreign object in his rectum'."
"'Uhm... it's a flashlight, in case it matters'."
"'So, uhm... Yup, you heard that right: we're bringin' you a firefly, stand by'."- Corvus_Manufaktura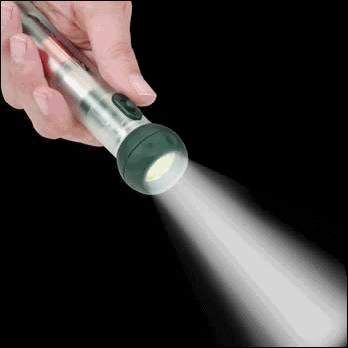 flashlight GIF
Giphy
Don't Pick Him Up And Shake Him!
"My Mom worked in the OR and said there were soo many guys who ended up there because of things they 'slipped and fell' on."
"The craziest one for her was the guy who 'slipped and fell" on a snow globe'."- craponapoopstick
He'll Follow You Until The Afterlife Fades Away

"I got admitted to the ED after a heavy leather bound photo album fell off the top of a free standing wardrobe during sex and hit me on the head."
"I ended up with 12 stitches and a multi layer closure and luckily missed out on a skull fracture."
"The album in question? The woman's wedding day with her dead husband."
"We joked later that it was his ghost disapproving of our random horny moments."- W2ttsy
Wait For The Twist Ending...
"Girl came in saying she had a lump in her vagina."
"Very worried about it."
"Examination revealed nil abnormalities."
"On further questioning her new boyfriend said he felt it during sex'."
"It was her cervix."- craycraxy
A visit to the ER shouldn't be a laughing matter.
Unless it's the only possible treatment for the scenario.
I've got a burning desire... or I'm just burning...
"Last night a guy came in with a fever."
"CORRECTION: His PENIS had a fever."
"Yeah, you read that right, his Penis, only, was warmer than usual, and it freaked him out."- Dont-Lick-the-Cat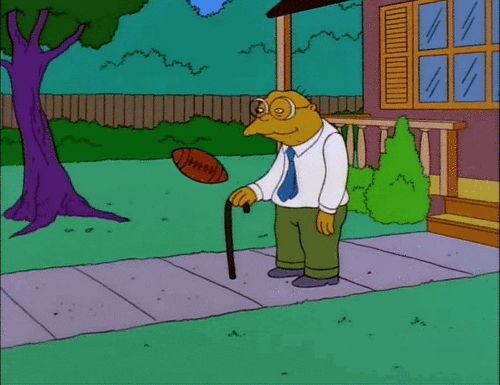 Giphy
She's a woman now
"I'm not an ER nurse, but my dad used to be and I'll always remember this story."
"This mom brings her 13 year old daughter in and swears up and down that her daughter was bit by a bug and has a nasty infection."
"She says the daughter was bit by mosquitoes while they were outside, and her chest was swelling abnormally because of it."
"So they do some kind of physical exam, and my dad had to explain that the daughter wasn't bit by mosquitoes, she just hit puberty and was developing breasts."- katelikesmilk
What are you trying to hide?
"One I was working at the ER a young guy 18-19 years old, who was at a party, came piss drunk and unconcious."
"In order to get a urine tox screening we decided to take a urine sample through a catheter."
"When the nurse pulled down his pants we discovered that he had put a thick white sports sock in his underwear."
"After the test was taken we decided to put the sock back where we found it so he wouldn't die of shame when he woke up!"- alexfrommalmoe
"I've decided that if I ever have a sex-toy-related injury that requires medical care, I'm just going to own it."
"In fact I'll go one better."
" if I have an innocuous boring injury that sends me to the ER, I'm going to claim it was an athletic sex injury instead."-triggur
The Lengths some people will go to

"I don't work in the ER, but did my preceptorship in the ER my final semester of nursing school."
"Had a lady come in via EMS because her partner 'threw a red solo cup at my back and I'm having terrible pain now!'"
"It was the most dramatic show I've ever witnessed watching that poor EMS crew roll her into a tiny room as she's flailing and fake-sobbing."
"ER doctor looked at me, the student, and said 'take her this script for Ibuprofen'."
"She's discharged'."
"He spent maybe 2 minutes in her room."
"I took the script in, gave her the discharge paperwork, and she threw it in my face and told me to 'get f*cked'."
"No joke, she came back 2 hours later, walked into the ER herself, with a bloody towel wrapped around her hand."
"She told me to hold out my hand."
"I already had gloves on."
" She placed her thumb in my hand and said 'can I get some pain medicine now?'"
"'Calm as could be and very manipulative-like."
"This lady legit went home and cut her thumb off to get pain meds."
"She didn't get any pain meds, she got an immediate air lift to a major hospital to have emergency hand surgery."-deadheadramblinrose
Read the instructions carefully

"Directly from a family member who's an ICU rn."
"Patient was brought in to the ER after making a homemade dart gun with a needle and straw but blowing IN, instead of out."
"He swallowed both."
"Thought he could just poop out both but ended up with massive GI bleeds and losing most of his blood."
"Needed surgery and a ton of blood product transfusions."- Responsible_Rent7970
It goes both ways

"I don't work there, but I personally went to ER and asked them to fake a report for me so I can skip a test I had the following day."
"They agreed."- MarwanMero
Maybe we rely a but too much on technology

"A woman came into the ED recently because she couldn't find her pulse on her apple watch so she was worried that her pulse was gone."
""The doctor taught her how to find her pulse via jugular and sent her home."
"lmao."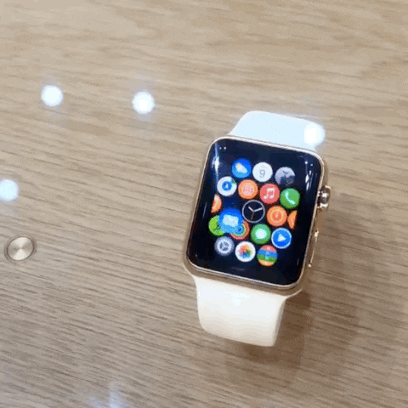 apple watch connecting GIF
Giphy
You don't outgrow fun... or do you?
"Friend of mine in college thought it would be fun to swing in one of those rubber tire bucket like baby swings in the park."
"So she managed to put her feet through the leg holes and climb in."
"Only to get completely stuck in the swing."
"Her circulation was getting cut off by the swing and her legs were swelling like crazy."
"We tried to pull her out but no luck."
"We had to call 911."
"She ended up going to the ER with the swing still on her to get cut out of it."- RainbowUnicorn0228·
Maybe ease up on the self gratification.

"I volunteered at a hospital in HS, and my only time in the ER, a gentleman came in complaining of severe pain in his groin area."
"Come to learn he was a chronic masterbater, and had rubbed considerable patches of skin OFF."
"Not only that, you could hear him yelp randomly, and it was because he was doing it then too!"- notnotasock
As always, all of the salutes and respect to the people we pay to heal us. The things they have to outright not laugh in our faces for must be a mountain impossibly high.
Want to "know" more?
Sign up for the Knowable newsletter here.
Never miss another big, odd, funny, or heartbreaking moment again.
Keep reading...
Show less
Everyone has their own turn-ons, something that gets the instantly aroused or in the moment of passion. This is what makes new relationships so interesting, trying to figure out what works for the other person while uncovering new buttons of yours you didn't know you liked pressed.
As it turns out, it doesn't take much to get people hot and heavy. In fact, we should all be so lucky to find ourselves in the situations these people found themselves in with our own romantic partners.
Or, in some cases, total strangers.
WARNING: Some of these are extremely NSFW.

Reddit user, Nightfury0818, wanted to know what made your tummy all funny when they asked:
"What was the hottest thing someone said to you?"
Keep it polite, but make your intentions known.
Makes You Wonder How Long They'd Been Looking At You...
"I was listening to the lecture in English class, and one of the smartest and hottest guys in the room looks at me and says "hey [name], your shirt is both inside out and backwards."
"I mean, I realized that he was right, but at least he talked to me"
Person9183736
Cute First Times Are Allowed
"That he never felt so anxious about kissing someone"
Halle-Hellion
Don't Start A French Girl Tripping Spree

"French girl, I grabbed her when she fell. I apologized 'sorry if I hurt you'"
"In THE sexiest accent EVER"
"'Darling….I'm not made of sugar"' and blew me a kiss ."
"Sh-t !! Makes my heart flutter just thinking about it ."
Previous-Status-4652
"I didn't know that was a French idiom. You learn something new every day."
Scarlet_Skye
The Way To Someone's Heart
"This banana bread is delicious"
"Wow, you make a great goulash"
"I've never had a better lasagna"
"Complimenting my cooking is pretty much dirty talk to me."
RaccKing21
Maybe that wasn't enough.
Maybe you need to turn the heat up to let the object of your desire know what they mean to you.
It's A Simple Question

"'You want to be my boyfriend?' - some girl who I secretly had a crush on"
ZodiacKiller1968
Like To Be The Little Spoon, Eh?

"I'm 5'1 and had a coworker who's 6'3 - 6'4. I was struggling to get something down from a cupboard, he stood behind me and fully towered over me (duh) while grabbing what I was trying to reach. He was partially pressed against my back while reaching for said thing and brushed my hand. Once he reached said thing he looked down on me, still towering over me, and smiled and said "It was fun to see you struggle." (roughly translated) before handing me whatever I was trying to grab earlier. It was like one of those romance anime scenes. It wouldn't have been hot if it wasn't for the entire situation but...goddamn."
"Kinda had a crush on him back then."
HumanParfait_
What Better Time?
"My girlfriend(F18) and I(M18) are in the same class. During one online lecture, I get a text from her saying, "I wish something else would replace my necklace right now". I look up to see her necklace in her mouth."
Empty-Intention-9745
Step On Me...What?
"I accidentally knocked a female coworker's water bottle off the table. She looked me square in the eye and said, "pick it up b-tch.""
"I never knew I had a sub bone in my body until that moment."
User Deleted
Not The Effect You Thought You Had...And You Liked It
"I was in theatre and we were playing an improv game to warm up that involved guessing so a few people had to leave the room so we could come up with ideas and not be heard. When it was time to go get the first person I run into the back room and yell at the top of my lungs "FIRST VICTIM!" (Note that I am a bass and a gravelly one so it's not like a child yelling it) and everyone In the room jumps except for one girl, who was already walking towards me and with all the confidence in her strut in the world said "You don't scare me…" Hands down the hottest thing I've ever seen someone do"
BuriedDeepInMyHead
Hold It In Your Heart
"I like it when you pull me close to you."
"From a girl I had met just 5 seconds prior and started dancing with. Sent chills down my back. I hope I never forgot about that moment."
LlamaManatee
Outta Nowhere!
"A soft, "I love you" whispered point blank in my ear."
Tumulousmaple56
"That sounds nice"
Nightfury0818
"It was made better by the fact that it'd never happened before and was completely unexpected."
Tumulousmaple56
And then there's these, the moments when all the barriers are dropped and all the pretense is taken out of the romantic entanglement that leads to love.
Stop being so polite and get to it, people.
Who Needs To Wait?
"When we were making out pretty hot and heavy she grabbed my hand and said "stop being such a gentleman". I thought we were taking it slow but she had other ideas."
somethingunnatural
"That's the sex equivalent of mashing A to skip all the cutscenes."
sin-and-love
When You Learn It's Bigger Underneath
"I was at my bf house and we had been kissing and I was in his lap so I could feel everything yk and I felt him get hard and I said "damn being stabed over here" my bf is kinda shy about that's stuff so he kinda looked away and said "it's barely hard" by being stabed it felt huge and it was"
_crunchy_grass_
Get It All Planned Out
'We can either go out for dinner at 5, or you can f-ck me and we will get there at 530 ish'
"My ex loved planning things out"
Lazy-Pumpkin-9116
The Power Of Your Voice
"Being told that they masturbated to the sound of my voice from the voice memos I sent them. Wasn't even sexual in nature, my voice just did it for them. lol never thought my voice had that power."
TheWeirdGirl143
No Place Better

"The first time me and my ex girlfriend had sex at my house. It was late and the room was dark, she decided to get on top and seemed like she enjoyed it more than usual. She stopped suddenly. Grabbed me by the back of my neck and pulled me in. She whispered in my ear, "if I had the choice, I'd have you inside of me for the rest of my life" She wasn't a very confident person, so it took me by surprise."
Sad-Thought-6831
Speak Up, Guys
"Anytime a man moans or is vocal in general during sex I melt"
ricesaladenthusiast
"This, exactly! So many men are quiet and it is so hot to hear those groans."
RadRac
Don't Ever Let The Passion Fade
"My wife and I were out watching a band. They were really good, place was packed. But she had gotten dressed up for it and looked amazing. After maybe a half hour I turned to her and said, "Want to go home and f-ck?" She said "Yes...", then grabbed my arm and said "Yes!" It was the second yes that got me. We picked up our stuff and started to leave and saw the people behind us smiling. They had obviously heard us, and she clearly didn't care, which was also really hot."
conejon
Take a cold shower.
Then call your significant other to let them know how you really feel.

Want to "know" more?
Sign up for the Knowable newsletter here.
Never miss another big, odd, funny, or heartbreaking moment again.
Keep reading...
Show less