Not everyone can wield the power of Mjolnir – the mighty hammer forged by dwarfs associated with Thor in Nordic mythology.

The hammer is considered to be a valuable treasure since the Thunder God wields it for good to defend heaven and earth from destructive giants.

Although the unworthy have been known to be able to lift Mjolnir, only Thor can wield it with ease. But would he be the only one with the power to do so?

Curious to hear input from strangers, Redditor PokeHobnobGod21 asked:

"Mjolnir can only be lifted by the worthy. Which fictional or even real life characters could lift it?"
From The Last Airbender
The Avatar characters can manipulate any of the four elements, water, earth, fire, or air, but what about Mjolnir?
The Powerful Firebender
"Uncle Iroh"
Yes. Mjölner's concept of worthy is defined by the culture of Asgard and Odin. For example its bearer is allowed to, and should even be readily willing to kill if justified by the values of which it is bound. So I think Uncle Iroh may be the best answer: he is wise, he wants peace and embraces harmony but is willing to be a fierce adversary if absolutely necessary.
Some others mentioned like Winnie the Pooh might be very pure but might not fit the purpose of Mjölner the weapon, at all.
Zuko
"whats the hammer for, uncle"
"'Oooh, that's the mighty Mjolnir, weapon of the mighty Thor. Buuuut, It also makes a great footrest' sips tea 'ahhh. Zuko you really should relax more.'"
"I think Zuko could by the series end. Dude went full redemption and even went against his family to do the right thing."
– Rqoo51

Lord Of The Rings
J. R. R. Tolkien brought wonderful characters to life. Surely one of them are worthy enough to lift Mjolnir.
Saruman
"Christopher Lee."
The Ranger Of The North
"Aragorn."
What About Sam?
"Definitely Sam too."
– babbyfem
"Sam Gamgee could carry Mr. Frodo, he could damn well carry Mjolnir."
"Yeah, but he'd only use it to smash potatoes."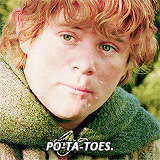 the lord of the rings sam GIF
Giphy
He Appeared In A 1934 Poem
"Tom Bombadil -- but he wouldn't use it."
Ben-10
"Ben Tennyson, Just imagine if he used both Mjolnir and his Omnitrix at the same time."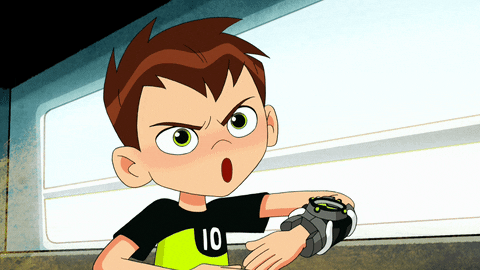 Ben 10 Ninja GIF by Cartoon Network EMEA
Giphy
Cornucopia Of Contenders
Redditors mentioned a plethora of other characters from other worlds.

Stargate
"Colonel Jack O'Neill from Stargate SG-1. He's a brave warrior, but does what he sees as the right thing to do even if it bucks authority. He's also a kind man with a big heart and welcomes people who genuinely do want to reform their ways from doing heinous things."
"Also he's already on good terms with the Asgard and buddies with Thor, plus has a natural ability to interact with ancient alien technology due to advanced genetics."
"Also Luke Skywalker in the Original Trilogy."
The Slayer
"Buffy would. Hell, there is an equivalent of it in S5, and she wields it. Buffy is a warrior, and a true selfless hero."
"edit: I'm talking about the hammer in S5. The one she used to smash Glory in The Gift. Not the Scythe in S7 which is for the Slayer, not 'the worthy.'"
Princess Diana of Themyscira
"I believe Wonder Woman is canonically worthy of Mjolnir."
"Yeah, during the 'DC vs Marvel' crossover, Wonder Woman had the opportunity to wield it against Storm. If I remember the scene right, she picked it up, stood for a moment in awe of how easy it would be to win that way, and immediately decided that using Mjolnir to win wouldn't be worthy of her."
"She put it down and proceeded to beat Storm in a much more closely contested, and more honest, fight."
According to The Local, archaeologists discovered what they believed to be Mjolnir embedded in the granite bedrock of Södermalm Island in Stockholm as part of a tunnel excavation to redirect commuter trains.
Experts believed it was a complex alloy since there was no oxidation on the surface of the divine instrument. But just, what if Mjolnir was not just merely a myth?

If extracted, what mortal among us do you think is worthy of wielding Mjolnir?

Keep reading...
Show less
The Marvel train is charging forward, with the new movies in full swing of development. One of the more interesting ones is The Eternals, a movie about a secret race of superpowered humans.
The movie is also notable as another chance for the MCU to get some proper LGBTQ+ representation.
Actor Haaz Sleiman, who plays one half of the film series' first queer couple, has said the film includes Marvel's first gay kiss.
In an interview with LogoTV's NewNowNext, Sleiman said,

"I'm married to the gay superhero Phastos, played by 'Atlanta's' Brian Tyree Henry, and we represent a gay family and have a child."
Even beyond that, the two characters will share the first gay kiss in a Marvel Cinematic Universe movie.
"Oh, yeah, absolutely, and it's a beautiful, very moving kiss. Everyone cried on set. For me it's very important to show how loving and beautiful a queer family can be."
Which, honestly speaking, is super adorable, but it's also important for representation.
So fans have plenty of reason to be excited
But they also have reason to be apprehensive. In over twenty cinematic movies, an unambiguous queer character has yet to have a major role in a MCU movie.

Thor Ragnarok featured Valkyrie, who was written and Tessa Thompson portrayed as bisexual. However the scene which would have confirmed this was left on the cutting room floor.
Avengers Endgame has a cameo from director Joe Russo as a gay man at a group therapy session, mourning the loss of his partner. Which makes the first openly queer character a blink-and-you'll-miss-it scene.
You could say fans have been burned before.
Disney, the parent company of Marvel Entertainment, has a history of touting their inclusiveness with characters, but then make the scenes so small and inconsequential that they can be cut out and the movie unchanged.
This is done so the movies can be easily edited for release in countries which might have laws against homosexuality. A background lesbian kiss in Star Wars: The Rise of Skywalker was cut in Singapore, and it's believed the reason these scenes are made so small is to allow China to edit them out.
Because of this history, people are debating online if anything will come of this onscreen relationship.
Whether this film finally includes proper queer representation or not remains to be seen. We'll find out later this year.

The Eternals is set to release November 6, 2020. In addition to Brian Tyree Henry and Haaz Sleiman, it stars Richard Madden, Gemma Chan, Kumail Nanjiani and Angelina Jolie.
Keep reading...
Show less
Captain Marvel, Marvel's first female-driven superhero movie, made over a billion dollars at the box office.
So they definitely got something right.
That didn't stop misogynist trolls from tearing down the film online, however.
You can see the trailer for Captain Marvel here.
Marvel Studios' Captain Marvel - Trailer 2 youtu.be
So what's wrong with it?
Over nine months after the film's release, some comic book "fans" are still complaining that Carol Danvers (Brie Larson's character in the film) wasn't sexy enough.
The tweet was quickly highlighted by Twitter user @valsreactor, who tore it down for its misogynistic message.
grown man sad because superhero in a kids movie isn't sexy enough to cure his erectile dysfunction https://t.co/11T5ZMG2TM

— vee ⎊ (@vee ⎊) 1578166486.0
they were scared of the criticism and went private so heres the tweet https://t.co/ccFyzUQRLk

— vee ⎊ (@vee ⎊) 1578183272.0
also looking back what i said about ED wasn't meant to be ableist in any way and looking back that was definitely w… https://t.co/OOgfSlFHd0

— vee ⎊ (@vee ⎊) 1578185296.0
Many others couldn't help but point out the "Captain Marvel" of this man's dreams...wasn't really Captain Marvel at all.
@valsreactor Also that's not even Captain marvel that's when carol was still ms. Marvel so they really don't unders… https://t.co/re7vv2EuAH

— c i a r a (@c i a r a) 1578168343.0
@valsreactor Also that's Ms. Marvel in the photo, not Captain Marvel - he can't even toxic nerd right

— Alisha💗✨ (@Alisha💗✨) 1578175315.0
@SierraWhiskey9 She literally looks like the comic Captain Marvel??? The center one is Ms Marvel?? Go to Pornhub??? https://t.co/jWWjDCHigf

— Sweet Insanity | commissions OPEN (@Sweet Insanity | commissions OPEN) 1578210871.0
Also, lots of Twitter users thought Brie Larson's Captain looked pretty darn good even though her outfit wasn't overly revealing.
@valsreactor Hard disagree on the "not sexy enough". Brie looks freaking amazing. Their need for women to be almost… https://t.co/mbKb7PB3xx

— EJRI (@EJRI) 1578188559.0
might have to mute this one but thanks for all the likes and follows and also all the cool people who defended me u… https://t.co/cjL1DRMLun

— vee ⎊ (@vee ⎊) 1578244856.0
It's important to remember that women don't appear onscreen for the sexual satisfaction of men.
@valsreactor it's like they forget she's an actual person and just see her for her body.

— bella (@bella) 1578190475.0
@valsreactor To all the people saying you'd rather have the skimpy one because it's what you grew up with. You've g… https://t.co/ae8sUuMGbD

— Evelyn Rogers (@Evelyn Rogers) 1578217785.0
Our culture's undercurrent of misogyny is real and pervasive.
@valsreactor She could have been better for a few reasons but none of those reasons have anything to do with her lo… https://t.co/asIOKgzqZg

— Sinspinner (@Sinspinner) 1578278080.0
1. This is misogynistic 2. The character they're saying they hoped for isn't even Captain Marvel, that's Ms. Marv… https://t.co/jllxAPNPgG

— Philip💄 (@Philip💄) 1578232189.0
Maybe next time these whiny fanboys should go see a Ms Marvel movie instead.
You saw Brie Larson, hoped for Ms Marvel....and got Captain Marvel? https://t.co/s8PzfXLNun

— Ashley (@Ashley) 1578328986.0
Fortunately, Captain Marvel's fans have her back whenever she's not around to defend herself.
You can get Captain Marvel here.
Keep reading...
Show less
Academy Award-winning actress Gwyneth Paltrow has an impressive list of credits ranging from 2001's The Royal Tenenbaums to 1998's Shakespeare in Love for which she won the Oscar for Best Actress.
Paltrow is more recently known for her recurring role as "Pepper Potts" in a number of films from the Marvel Cinematic Universe, beginning with Iron Man in 2008.
The 46-year-old appeared in seven Marvel Studios productions, including all of The Avengers and Iron Man films, but who's counting? Not Gwyneth Paltrow.
A few weeks ago, the actress was being tasked with zesting an orange on Netflix's The Chef Show and legit forgot she was in Spider-Man: Homecoming during a discussion with the show's host and former co-star, Jon Favreau, who played Happy Hogan and directed Iron Man and Iron Man 2. Favreau explained to Paltrow that his cooking travelogue series began development while the two were working on Homecoming together.
But Paltrow, who is the author of several books and owner of lifestyle company Goop, was confused.
She had absolutely no recollection of being in the movie and had to be reminded of her very brief scene with Tom Holland, who played Peter Parker.
Her hilarious reaction can be seen in the clip below.
Gwyneth Paltrow genuinely did not know she was in "Spider-Man: Homecoming" so this adorable interaction from "The C… https://t.co/G8hx5wUrNJ

— Jarett Wieselman (@Jarett Wieselman) 1559921093.0
Holland, who stars in his second solo superhero movie, Spider-Man: Far From Home, took Paltrow's memory lapse personally.

The young bloke ribbed Paltrow while answering some Marvel-related trivia questions for Popsugar with his Far From Home co-stars, Zendaya and Jacob Batalon.
When Zendaya asked:
"What is 'Pepper' Potts's first name?"
Holland correctly answered:
"Virginia."
He then joked about being heartbroken over Paltrow forgetting she did Homecoming with him.

Watch the full trivia quiz video from Popsugar in the YouTube clip here.
Tom Holland, Zendaya, and Jacob Batalon Take the Ultimate Spider-Man Trivia Quiz www.youtube.com
Holland joked:
"I mean, I've only worked with Gwyneth one time, on 'Spider-Man: Homecoming,' which she doesn't remember. Which still to this day breaks my heart."
After taking pause the 23-year-old actor realized he and Paltrow were also in Avengers: Endgame, reminding him of yet another time she threw inadvertent shade.
"No, actually no, that's not true. One time when we were shooting 'Endgame,' she was in her blue suit, and I was in my Spider-Man suit."
"She came up and she asked me for a photo with me and Robert. And I think she posted it and she said, 'Robert Downey Jr. and myself and this guy'."
"I was just the guy. It was cute."
Twitter thought it was hilarious that Paltrow couldn't keep track of her work.
@JarettSays @offbeatorbit Imagine being so booked you forget that youre in a movie.

— Tommie Hillnxgga (@Tommie Hillnxgga) 1559925836.0
@getFANDOM @marisastio @POPSUGAR She has a lot on her plate.

— Z (@Z) 1561742727.0
But fans were still forgiving of the actress.
In her defense, Paltrow's cameo was at the tail end of Homecoming in which she arranged a business meeting to announce Spider-Man as a new addition to the Avengers.
@JustMeSriLankan @JarettSays @offbeatorbit In her defense she had a small role in homecoming and all those movies f… https://t.co/W46AWbNu5u

— Tommie Hillnxgga (@Tommie Hillnxgga) 1559931384.0
@_KWONIIE @JustMeSriLankan @JarettSays @offbeatorbit And they all film out of order, dialogue is probably changed o… https://t.co/UaXMW5w1gg

— mg 💖🔮🦋✨🦋🔮💖 (@mg 💖🔮🦋✨🦋🔮💖) 1559944029.0
@JarettSays I heart Gwyneth

— brittny pierre (@brittny pierre) 1559921262.0
Spider-Man: Far From Home will be the final installment of Phase Three from the Marvel Cinematic Universe in cooperation with Sony Entertainment under their Columbia Pictures label. Sony owns the rights to Spider-Man, but allowed Marvel Studios to borrow the character for The Avengers: Civil War on the condition the favor was returned for Spider-Man: Homecoming.
Spider-Man: Far From Home slings its way into theaters on July 2.
Until then, enjoy the trailer here:
SPIDER-MAN: FAR FROM HOME - Official Trailer youtu.be
If you'd like to see Tom Holland AND Gwyneth Paltrow in Spider-Man: Homecoming, the film is available here.
Keep reading...
Show less
Since the release of Captain Marvel LGBTQ fans have been excitedly speculating about Carol Danvers' sexuality and the possibility of the MCU's first queer superhero.
Now the film's directors are finally responding to fan's, but many aren't too happy with the answer.
Imagining the wider lives of our favorite characters outside their stories has been a part of fandom since the first "and they lived happily ever after."
But sometimes leaving it up to the fans' imaginations can seem like little more than a creative cop-out that leaves fans feeling let down.
In the case of Carol Danvers, aka Captain Marvel, speculation has been running wild about the character's sexuality, but despite frequent teases about the nature of her relationship with her female BFF the film never gave fans a definitive answer.
After weeks of speculation though the film's directors Anna Boden and Ryan Fleck have finally opened up and given fans the answer they've been asking for.
After 22 films fans of the Marvel Cinematic Universe were finally able to celebrate the first openly gay character to appear in the franchise with Avengers: Endgame.
Although the non-hero character who appeared briefly in the film may have felt like a small consolation prize for those hoping for wider inclusion and representation from the MCU.
But the story of Marvel's newest blockbuster Avenger, Captain Marvel, teased fans with the possibility of the franchise's first queer superhero
Throughout the film Carol Danvers, played by Brie Larson, shares a number of "tension" filled moments with her best friend Maria Rambeau (Lashana Lynch) which was enough to get fans wondering about the relationship between the two characters.
And actress Brie Larson added fuel to fire of speculation when she retweeted fanart shipping her character with Tess Thompson's Asgardian warrior character Valykrie from Thor: Ragnarok and Avengers: Endgame.
And if all the hints and knowing looks weren't enough to convince fans Danvers' haircut was once piece of evidence that couldn't be denied.
Despite all the speculation though the film's directors, Anna Boden and Ryan Fleck, have been reluctant to give fans a definitive answer about the character's sexuality until now.
In an interview with ComicBookMovie.com the pair were finally put to the question and asked to settle what the movie left open about the hinted romance between Carol and Maria.
Fleck explained:
"That was one of those things when we were in the writing stage, and the sky was the limit and the movie could be anything, we were discussing: 'Are we going to get into any type of romantic relationship with this character?'"
"It wasn't like there was a philosophical opposition to pursuing that storyline; it just came down to real estate in the story we were telling. We knew we were telling a story of self discovery and we wanted friendship, and her friendship with Maria, to be a huge part of that."
According to Fleck though leaving things open about the relationship between the two characters was the best way to give all fans what they want.
"There was no room for any romantic storyline for us. I know people have made their own conclusions about that and I think that's part of the fun of making these movies is that they become the audience's movies and they get to create any kind of narrative they want for what's happening off the screen. For us, as storytellers, it's a friendship and a story about that and self discovery."
So in the end all that hopeful fans were left with was another non-answer "answer".
And in the push to achieve more representation in the MCU it's no wonder why many are feeling less than convinced by the choice to keep Captain Marvel's sexuality and open question for now
Captain Marvel is set for home release on June 11 and can be preordered here.
Keep reading...
Show less