Queer Eye continues its successful streak on Netflix. Season 3 of the hit reality television show captured hearts around the country once the newest episodes dropped on the streaming service Friday. And it didn't take long for us to get another feel good story from the Fab Five.
Episode 3 of the show's third season saw the Fab Five hit up Kansas City, Missouri, where they became acquainted with sisters Deborah and Mary Jones, the owners of Jones Bar-B-Q. The restaurant has a signature barbecue sauce, and the main storyline of their episode followed their efforts to get their barbecue sauce bottled so it could be sold.
The sisters had trouble doing this themselves, so Antoni and Karamo took them to Original Juans––now Spicin' Foods, after having been sold––where they were able to finally bottle their signature sauce.
Refinery29 reached out to Spicin' Foods via email and received the following response:
"Our Product Development Manager, Tommy Carter, helped create a match to their secret ingredient just in time for filming. We're proud to have been able to partner with the Jones sisters and help them develop their recipe and get their sauce bottled. Also, the sauce is delicious! The secret ingredient gives it a rich and unique flavor."
The partnership was a big success: The Jones sisters sold 11,000 bottles of their signature Sweet & Tangy sauce the weekend that their episode aired.
As they wrote on Instagram:
Let's talk about the sauce. As of yesterday morning, we sold 11,000 bottles. We averaged 1.7 bottles per minute this weekend. We are feeling so much love and support from all of you.

THANK YOU to everyone who ordered a bottle. Your support means so much to us! Now, we're asking for your support in the form of patience. Please allow 7-10 days for your sauce to arrive.

To all our friends from around the world asking for our sauce, we hear you! It is one of our goals to start shipping internationally soon. Keep an eye on our page for updates.
Patience, everyone. Making and bottling this stuff sure is a lot of work:
And just look at how thrilled they are!
Fans are, simply put, over the moon for these two.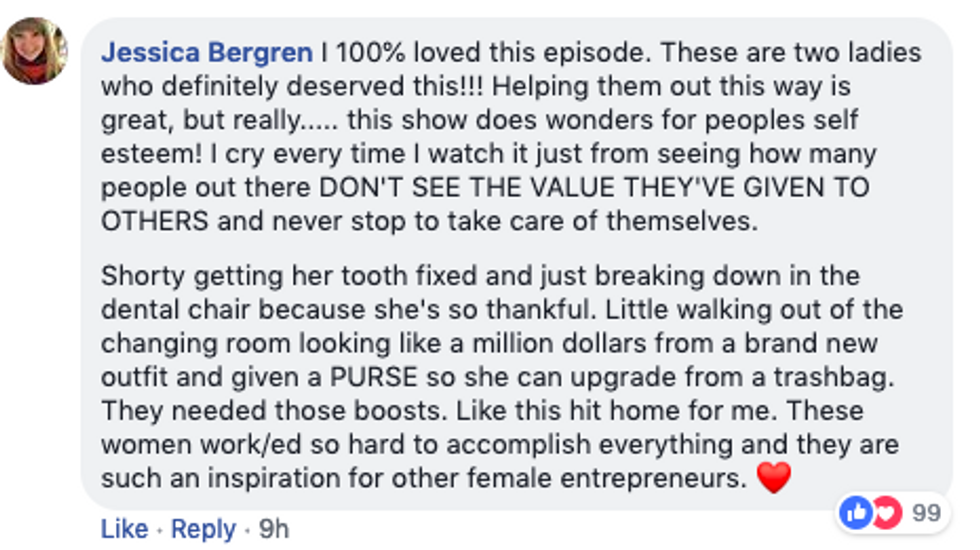 Want to order some barbecue sauce of your own? It's available for purchase on the official Jones Bar-B-Q website.
We're making a note to get some sauce ourselves!

You can also check out the recipes in this book for some inspiration for innovative ways and foods to barbecue. It's the first day of spring, folks. That means barbecue season is coming soon. Polish up those grills.
Keep reading...
Show less