The social media influencing medium has grown exponentially over the past decade. What was once looked upon as a joke for ridicule is now a booming billion-dollar industry. (Now who's laughing?) One thing it proves for certain is that literally anyone can be famous, for absolutely nothing.
Although, to be fair, even content has grown and many of these "influencers" have turned small talent into fortune. In this new form of celebrity you can't help but wonder, as with most celebs, who these individuals are when they turn the camera off. If they turn the camera off, even just for a moment.
Redditor
u/superfuncity
wanted to hear about the people who have the inside track on the social media
"stars"
of today by asking...
IRL friends of social media "influencers": what is it like?
Want to "know" more? Never miss another big, odd, funny, or heartbreaking moment again. Sign up for the Knowable newsletter here.

Keep reading...
Show less
If there is one person who is winning at social media, it's Chrissy Teigen.
The model, author, and television personality is very active, giving people insight into her life.
Most recently, Teigen showed off her pantry, promising an "organizational orgasm" in a series of pictures.
And, well, she isn't exactly wrong.

@chrissyteigen / Instagram
"...look how purdy my pantry is!!! neat freaks, swipe for an organizational orgasm. Thank you, @riorganize!!!"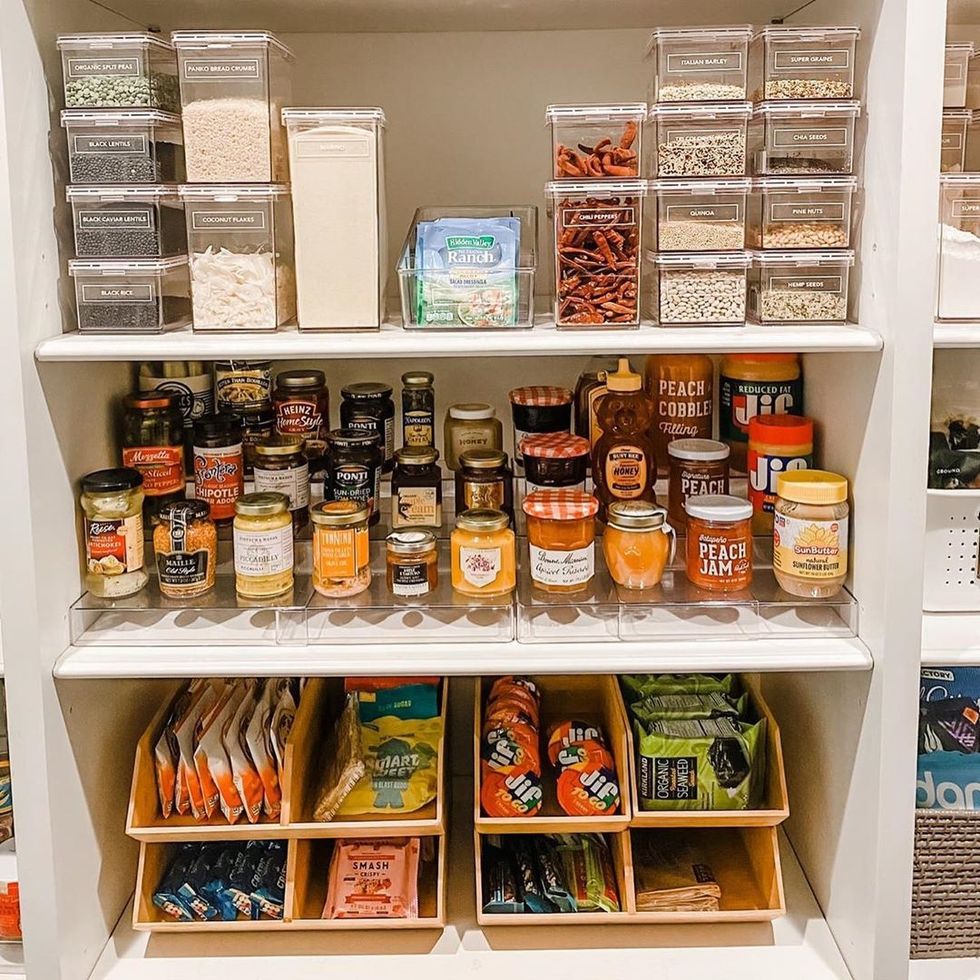 @chrissyteigen / Instagram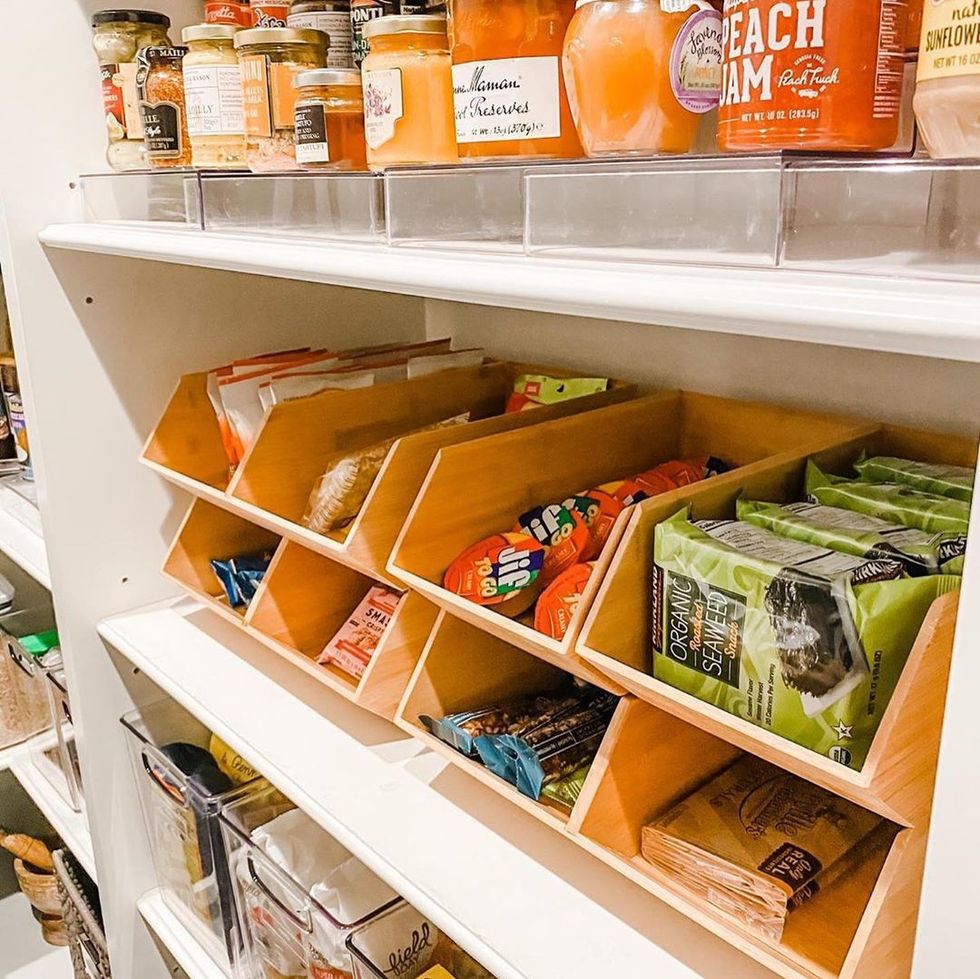 @chrissyteigen / Instagram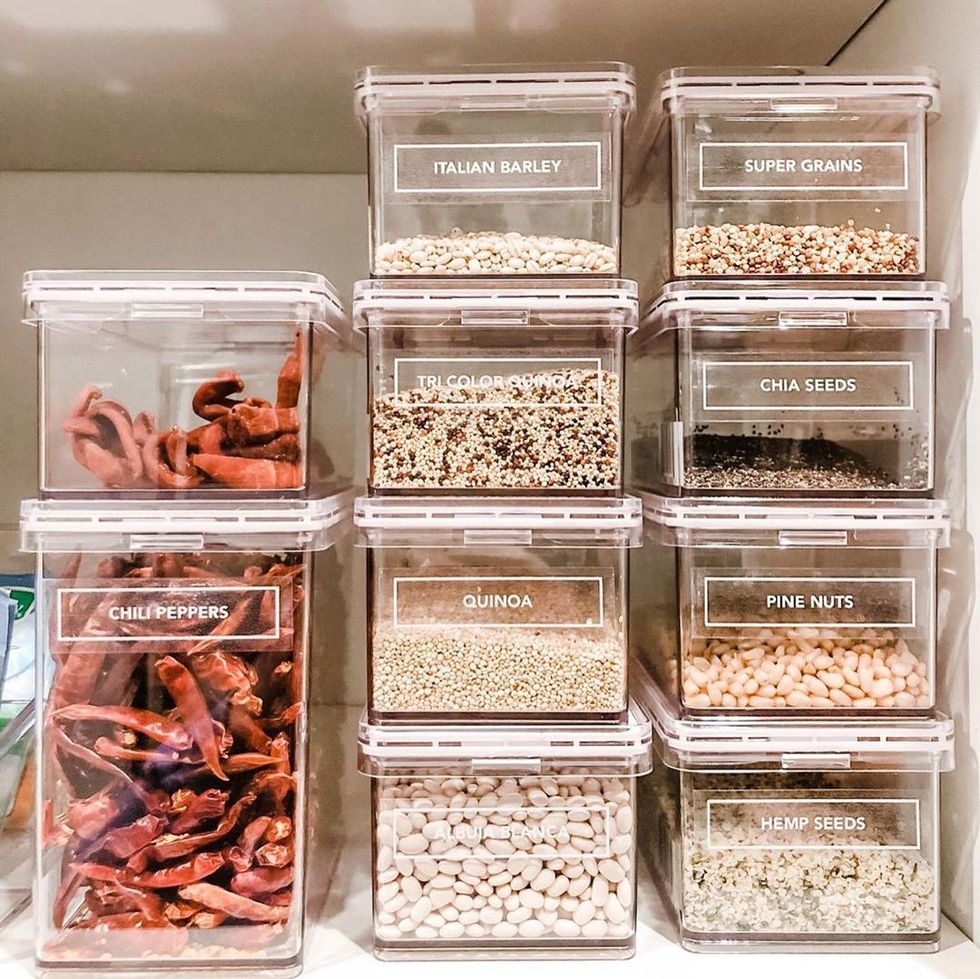 @chrissyteigen / Instagram
This is beyond just organized.
This is a dream pantry.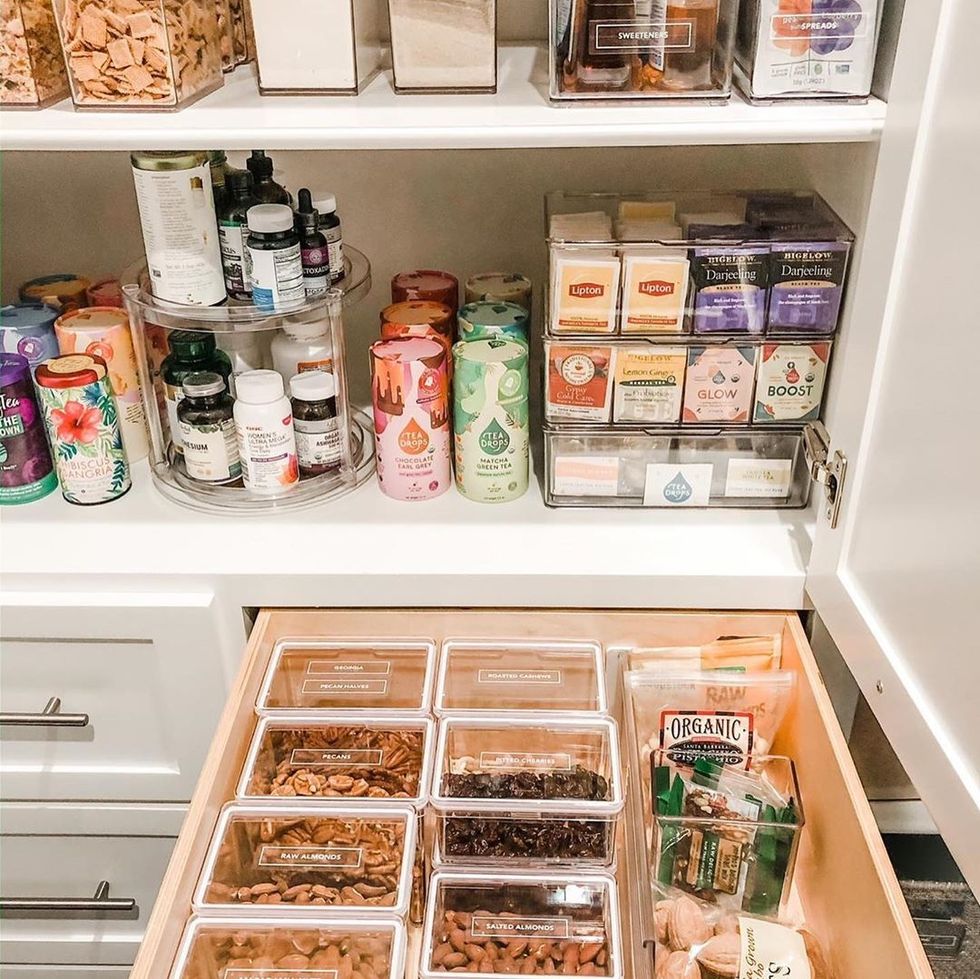 @chrissyteigen / Instagram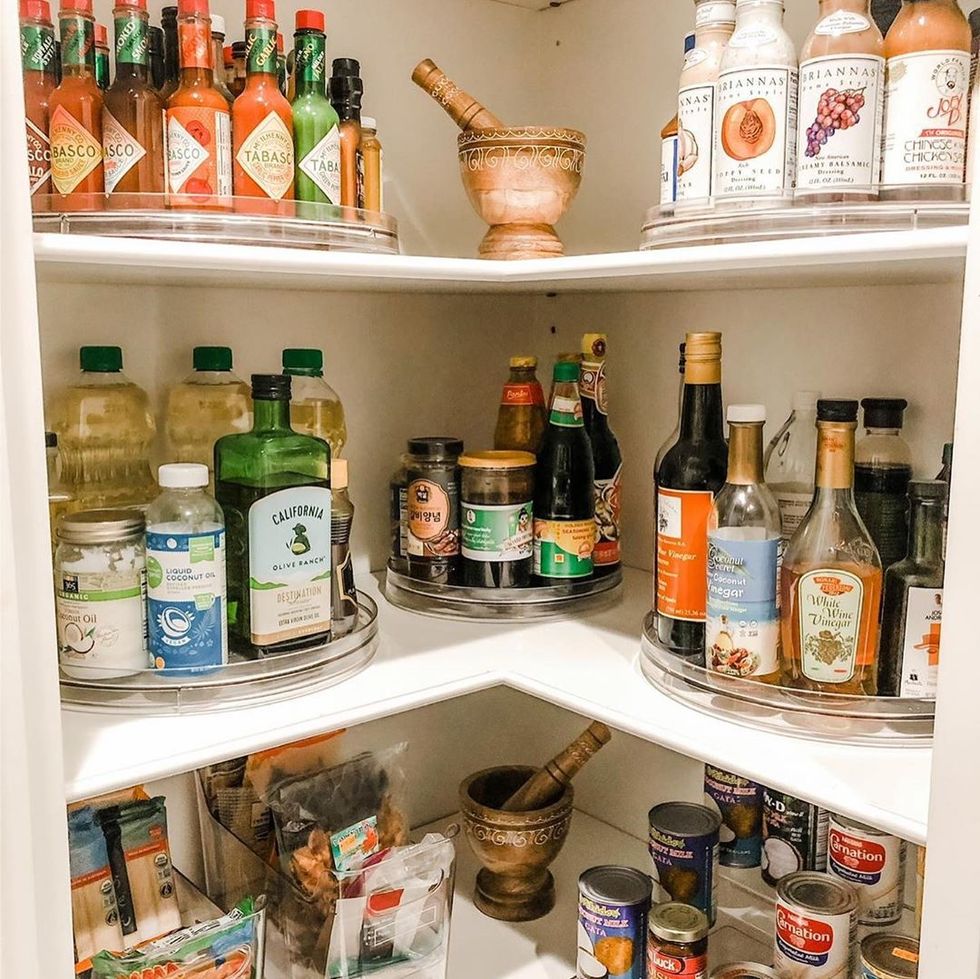 @chrissyteigen / Instagram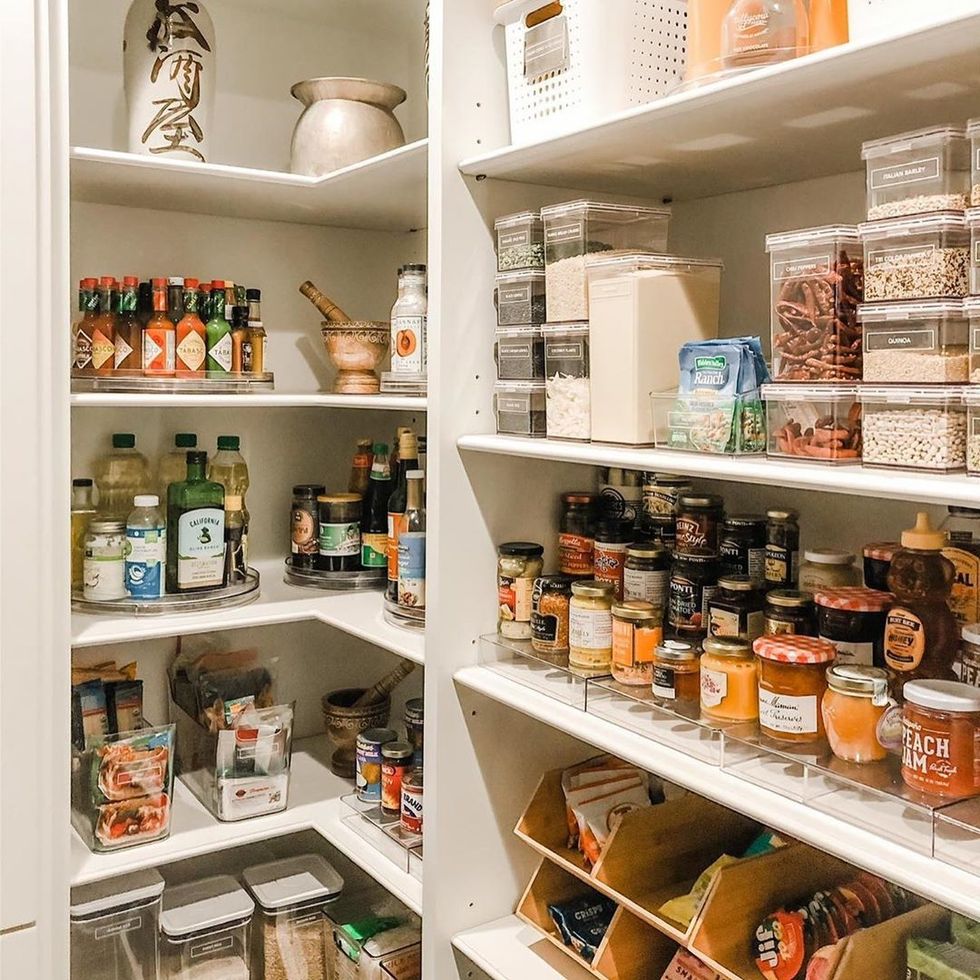 @chrissyteigen / Instagram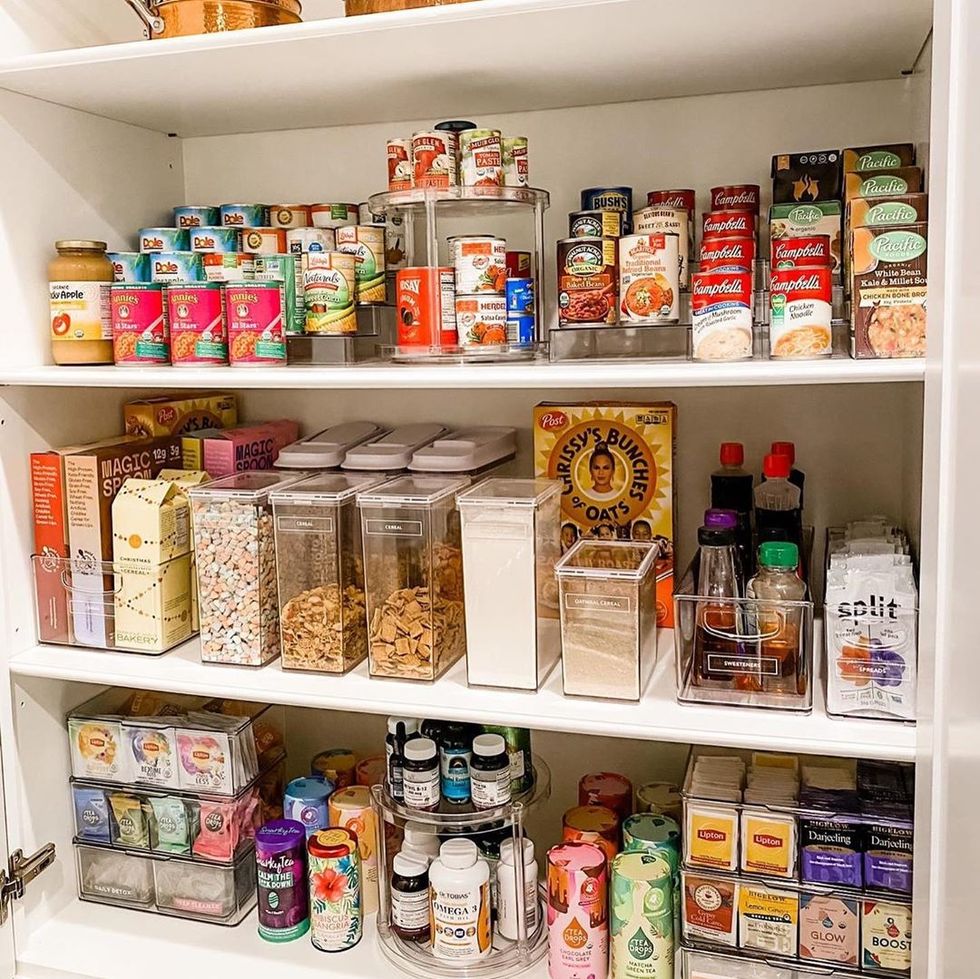 @chrissyteigen / Instagram
As someone who likes to do the cooking for my family, I've often considered reorganizing my pantry, but even those hypothetical plans have never gone this far.

The post went viral with everyone weighing in with praise on the post.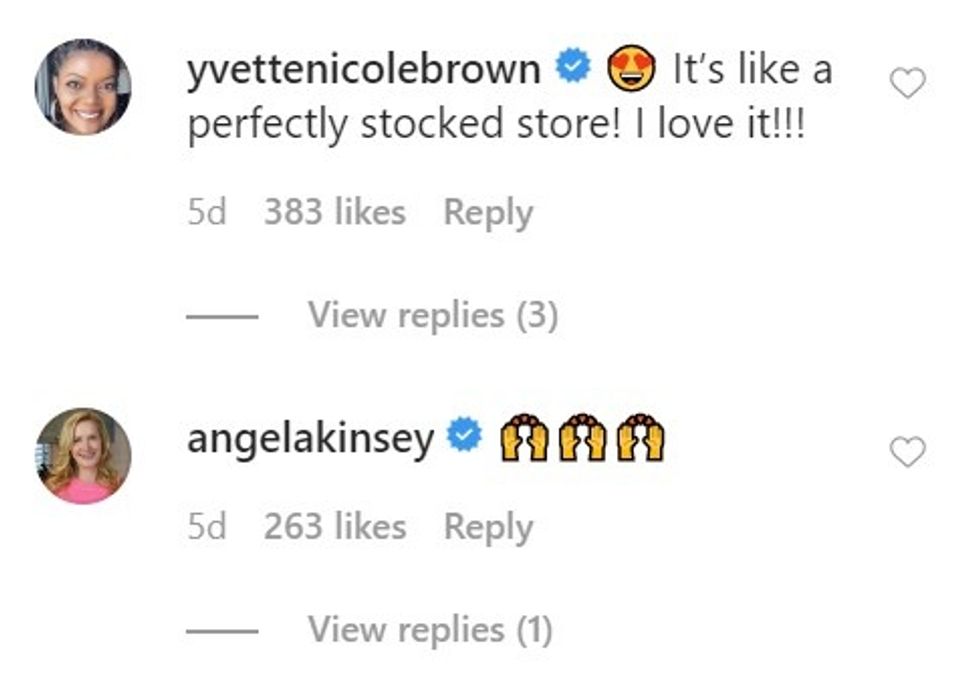 @chrissyteigen / Instagram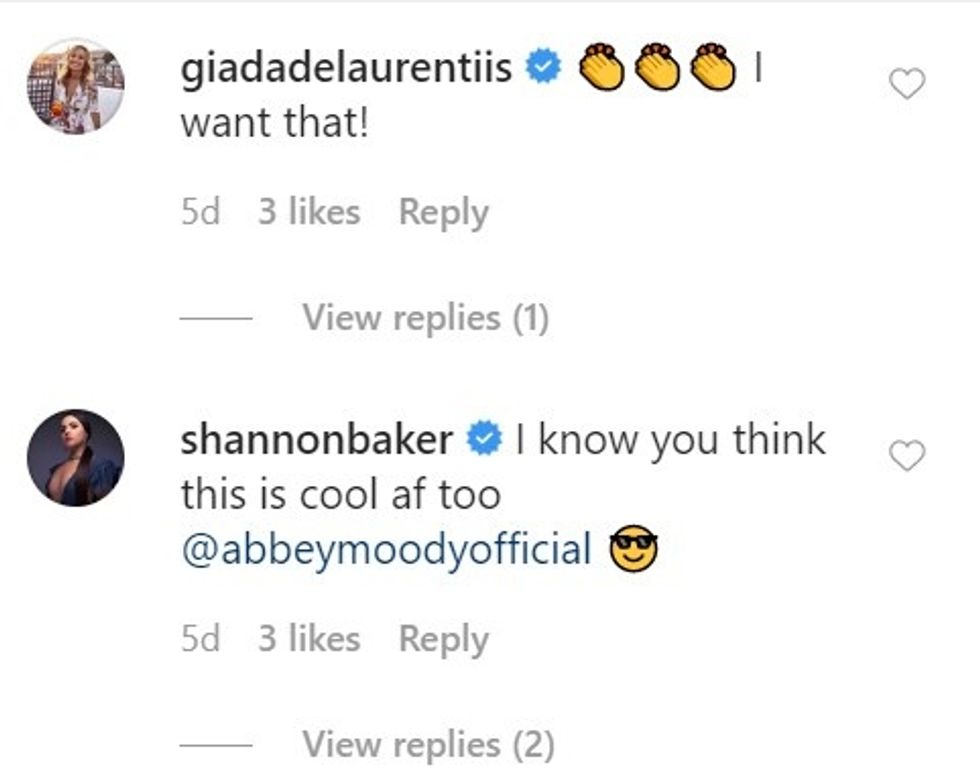 @chrissyteigen / Instagram
However, this also gives us a look into what Teigen keeps in the pantry, and it's amazing.

There's so much jam and peanut butter, snacks for the kids and well-presented spices and sauces for cooking. It's all displayed, with ease of access.
However, how many bottles of Tobasco sauce does someone really need?

@chrissyteigen / Instagram

@chrissyteigen / Instagram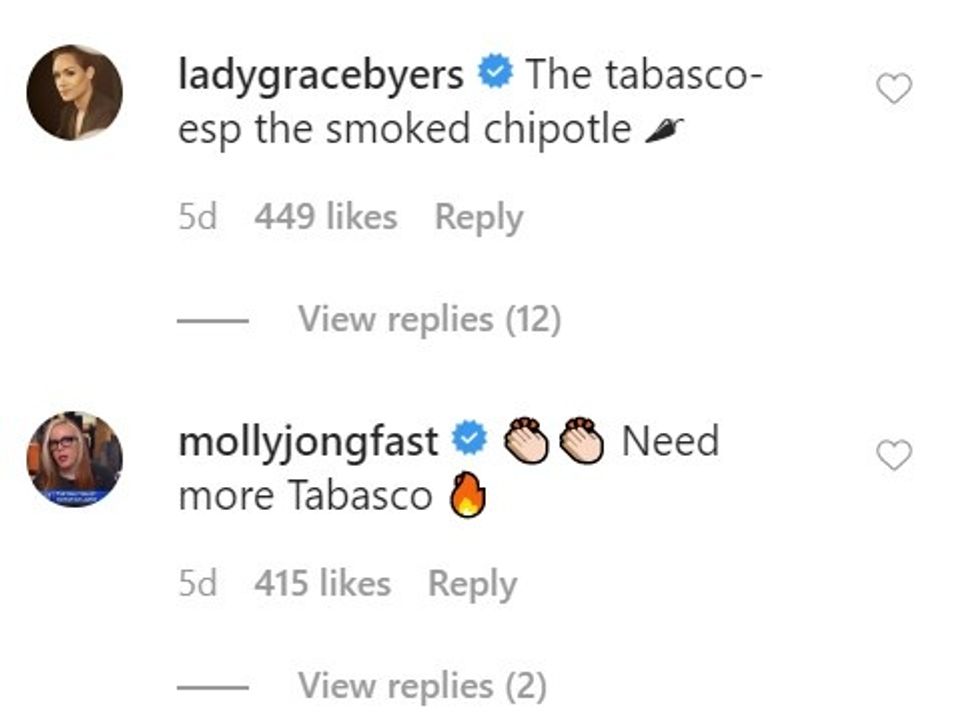 @chrissyteigen / Instagram
Now, this isn't just the case of the rich and famous having more time to do something we plebeians do not. They also have more money to hire someone to do it for them.

In the post, Teigen gave a shout out to RíOrganize, a business that offers "full-service luxury organization."
Ría Safford, the founder of the business shared her excitement to work with Teigen on her own Instagram.
In an interview with People, Safford shared her secrets to make the pantry not just pretty, but functional.

"This project was a partnership with iDesign and is a lot of the products we used are there. There were some additional products that I purchased on my own, but the main products are The Home Edit collection."
Clear and labeled bins, tiered shelves, and Lazy Susans keep things neat but also easily accessible. The whole endeavor is very impressive.
And Safford has every reason to be proud.
In addition to making the rest of us drool over her organizational skills, Teigen's post even had Marie Kondo stop by to praise the work.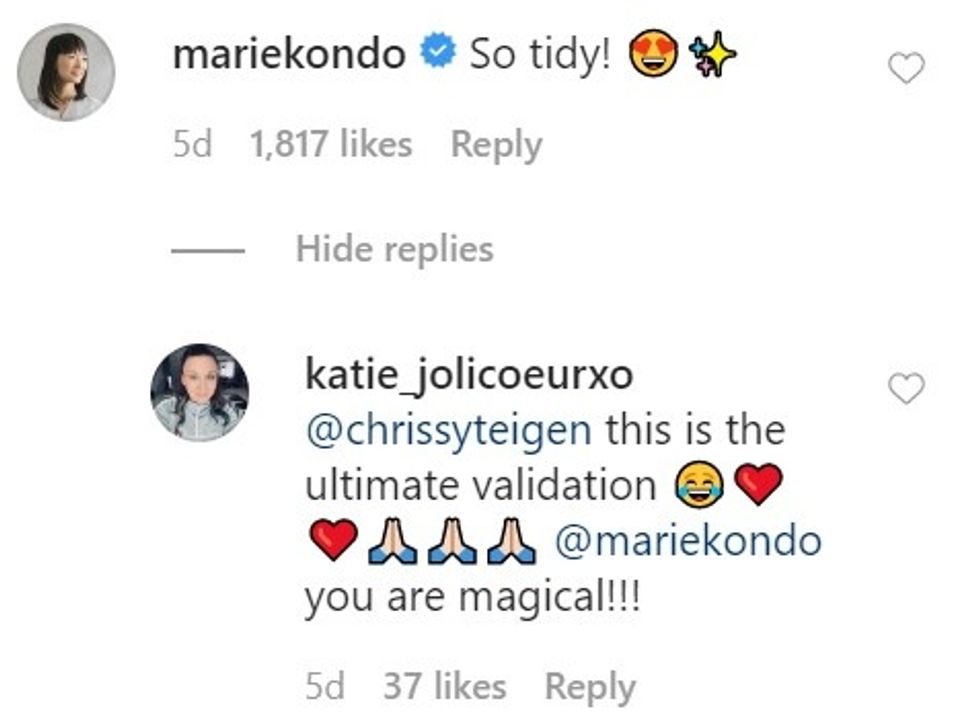 @chrissyteigen / Instagram

@chrissyteigen / Instagram
After seeing this, I might need to make plans for my own kitchen. At the very least, organizing all the tea I have should be a priority.

But after seeing Teigen's pantry, I'm considering stocking up on Goldfish.

@chrissyteigen / Instagram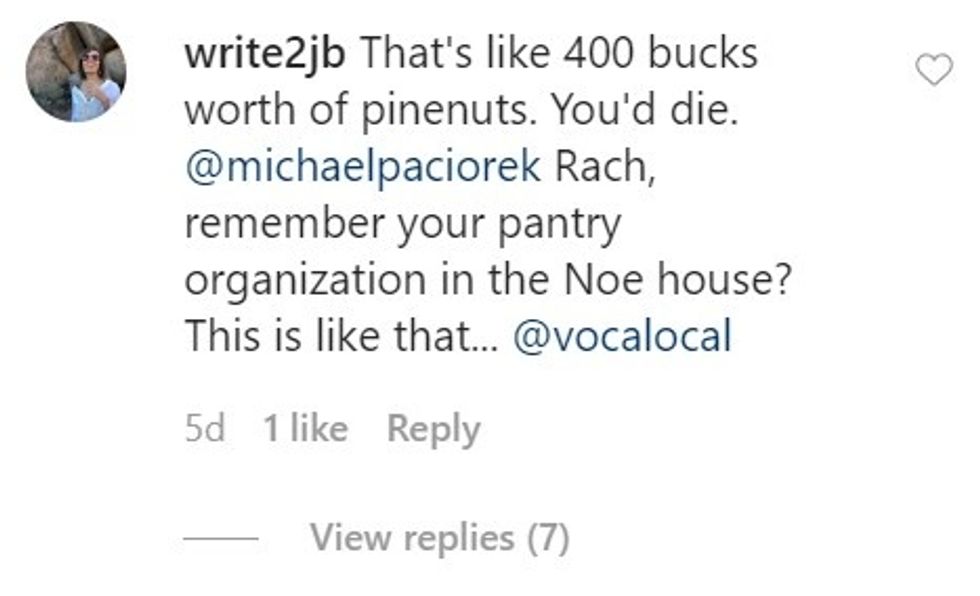 @chrissyteigen / Instagram
**

Keep reading...
Show less
Shirley Temples are the "We're getting crazy tonight!" drink of our youths.
With an overload of sugar and containing several pungent flavors as well as a neon red hue, we knew our night was about to go down with a Shirley Temple.
If only we'd had a service to rate our Shirley Temples back in the day....
Thankfully kids of today will be afforded that service and will never know the same hardship we did.

Meet six-year-old Kelly from Connecticut—your Shirley Temple King.
Kelly, besides being adorable, is a tough Shirley Temple critic.
His criteria include grenadine to ginger ale ratios and the amount of present maraschino cherries.
Each video is tagged with a number of cherries that rates the Shirley Temple out of ten.
Kelly's instagram picked up steam after a tweet featuring his review of a Shirley Temple at Longhorn Steakhouse went viral.
How could people not immediately start adoring this Shirley Temple treasure?
Longhorn Steakhouse scored poorly due to their lack of cherries.
But promised to make it up to the Shirley Temple King.
Whilst people continued to become fans of Kelly.
Kelly is most certainly not easily impressed.
The highest rated Shirley Temple on his channel was the one he made himself.
Take note purveyors of Shirley Temples!
According to the king, the ideal Shirley Temple contains "three to four ice cubes, glass cup, a whole can of ginger ale, just enough grenadine, three cherries and an extra-long straw."
After receiving over 123K followers in under 24 hours, he was blown away.
"Epic reviews to come," promises the King.
We are all sitting by our computers waiting.
Keep reading...
Show less
At this point, airline travel – particularly in coach – is about on par with a root canal. Without anesthesia. Performed by a terrifying clown. In short, it's torture.
But by far, the worst part of all has nothing to do with flying itself: It's just the people. Doofuses who can't figure out the security line, dumbdumbs holding everyone up because they can't discern the basic rudiments of putting a carry-on in a bin (who could forget this classic) – as Sartre famously said, "Hell is other people," and nowhere is this more obvious than the airborne Greyhound buses we use to go to and fro.
And this week, a newly minted "worst passenger ever" is taking the internet by storm. The crime? Drying a filthy, likely stinky sneaker with the air vent above their seat.
The incident was caught on video by Canadian professional wakeboarder Dylan Miller, and quickly went viral when he submitted it to the Instagram account Passenger Shaming, which covers, well, exactly what it sounds like.
Imagine having the shameless, devil-may-care chutzpah to pull out your nasty wet sneaker and blow its aroma around an entire plane without a care in the world. The moxie is almost inspiring!
Also, one wonders... why was the sneaker wet? Did the passenger get caught in the rain, or is it something far more nefarious, like their feet sweat so much they have to blow dry their shoes.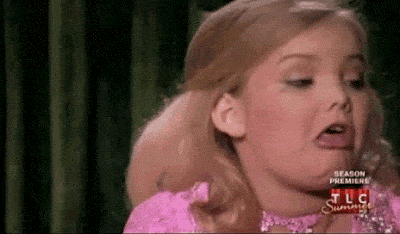 Giphy
The mind reels.
Anyway, the passenger is in good company: feet-related passenger barbarism has enjoyed something of an internet moment of late. There was this person who basically put her feet in another passenger's hair because, you know, sure, why not?
And then there was this other person who was spied browsing the in-flight entertainment touchscreen with her toes. Just normal human behavior!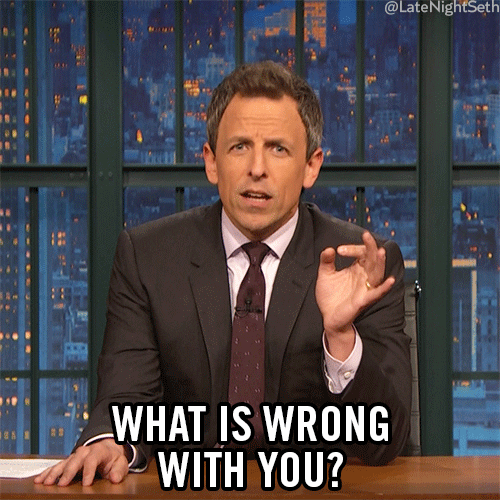 Giphy
As you might expect, the ol' internet was emphatically NOT HAVING this lady and her nasty shoe.

@monica_horovitz/Instagram

@tigerbellypodcast/Instagram

@laudetur_iesus_christus/Instagram

@whome1832/Instagram

@adriannecurry/Instagram

@space__peanut/Instagram

@ang.sears/Instagram

@seevahz/Instagram

@iron_sharpens_iron_2717/Instagram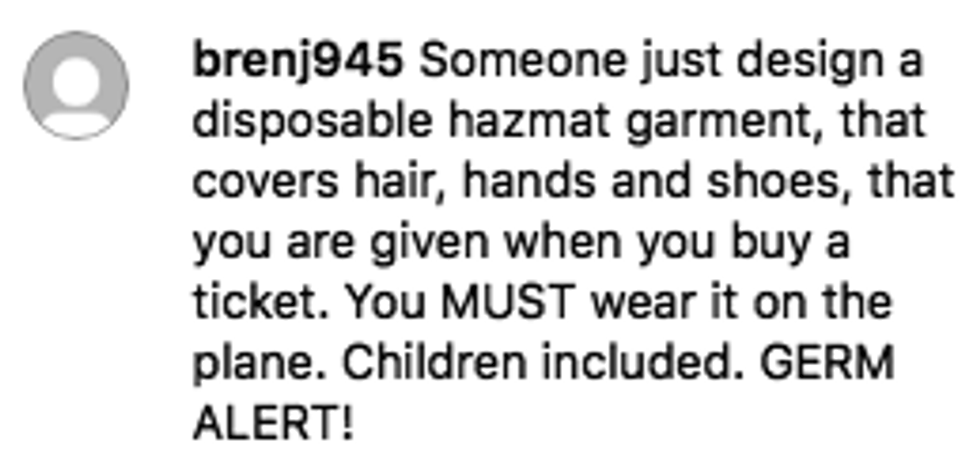 @brenj945/Instagram
Anyway, it's still January, so we can technically still make resolutions, right?
So let's all resolve to stop behaving like full dumpster raccoons on airplanes. It's the least we can do, those seats are already uncomfortable enough!
Keep reading...
Show less
You know how it goes: you're getting ready to shave, all lathered up and about to take that first razor swipe, when you see a sign saying not to use the water because it is literal poison, and also you have the best abs on the entire planet.
We've all been there, right?
No?
Okay maybe not, but that's what happened to extremely hot actor Sam Claflin. And the photographic proof of the bizarre situation has inadvertently taken the internet's thirst to a code red.
Claflin is the 33-year-old actor you may remember from The Hunger Games films, in which he played the character of Finnick, as well as the BBC series Peaky Blinders where he plays real life villain fascist and Nazi sumpathizer Oswald Mosley and the most recent remake of Charlie's Angels.
He is also extremely hot.
He was shaving the other day, as one does, when he came across a sign posted on the sink reading:
" Do not use the tap water – there is anti freeze in the water lines! Use the hand sanitizer provided."
Ominous!
WTF, right? Why is there antifreeze in the water? Is Sam Claflin shaving at a Superfund site?
So, Sam did what any normal person would do in this day and age: posted a photo of the bizarre notice to Instagram.
And absolutely nobody cared...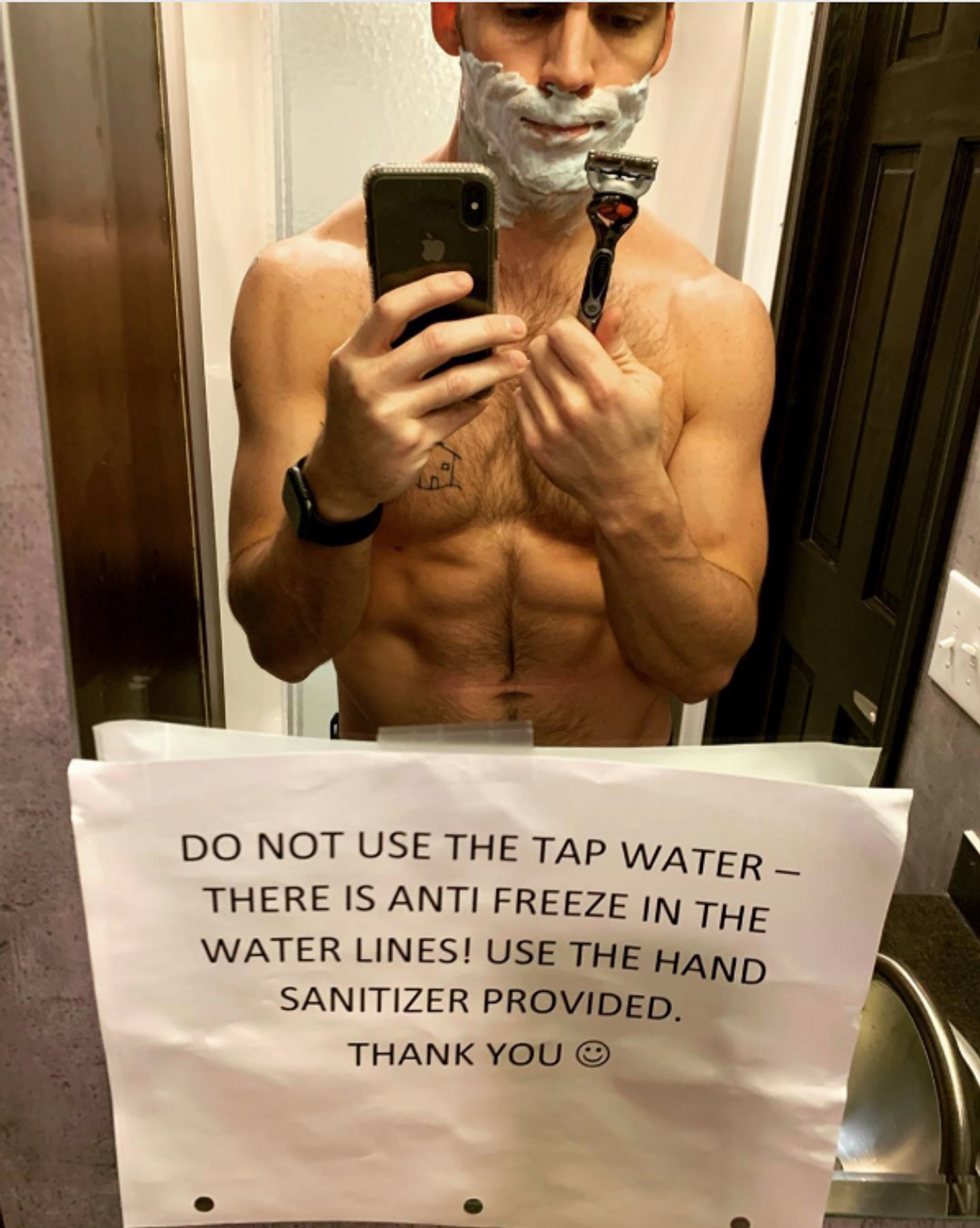 @mrsamclaflin/Instagram
...about the antifreeze that is, because HOLY ABS GOOD LORD SWEET MERCY WOWOWOWOWOW *drools*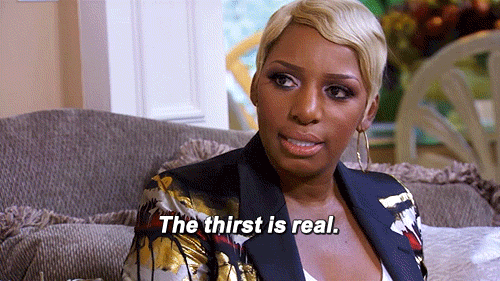 Giphy
Claflin's post quickly racked up hundreds of thousands of likes and scores of comments.
Not one of which pertained to the odd and possibly dangerous subject at hand.
It was just straight-up, pure, uncut, unadulterated, unfettered THIRST.


@mariahfzo/Instagram

@aditimacherla/Instagram

@artisticandrews/Twitter
And who can blame them?
Who can reasonably be expected to FOCUS on the problem at hand when those delicious abs are staring them in the face? Claflin has no one to blame but himself.
Judgment for the defendants.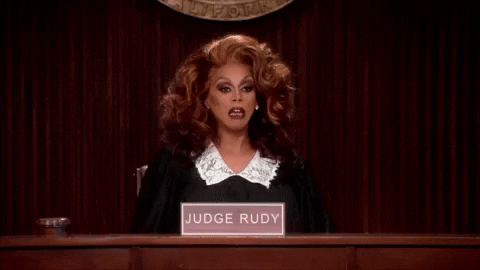 Giphy
Even some of Claflin's celebrity friends were no match for this ab-solutely ab-ominable-in-a-good-way ab-undance of... well, abs.


@elizabethbanks/Instagram

@douglasbooth/Instagram

@greg_james/Instagram
But perhaps the true measure of the power of Claflin's abs was the fact that Razor company Gillette had to profess its thirst, too.


@Gillette/Twitter
So, there you have it folks: if you have abs and you're going to post something to Instagram pertaining to a possible threat to your life, make sure you put on a shirt first.

Keep reading...
Show less