Okay hear me out, Zombie apocalypse films all get it wrong.
They focus on things like ammo, cool cars, and buff people trained in hand-to-hand combat (all of which are cool things) but fail to take into consideration that the true hero of the apocalypse is likely to be... secretly freaky suburban moms.
Reddit user DrillSargeee asked:
"What common household item would be priceless in a post-apocalyptic scenario?"
We'll get back to my theory that Britney Spears from the "If You Seek Amy" video might actually be our post-apocalyptic final girl superhero, but first let's talk to Reddit.
Sodium Hypochlorite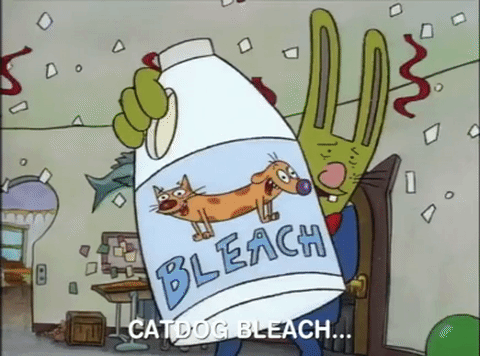 Nicksplat Bleach GIF by NickRewindGiphy
"Bleach"
- [Reddit]
"Absolutely. You only need a teeny tiny bit to make a lot of water drinkable."
- ish*tcupcakes
"I was told by one of my patients who survived in Germany during WWII. She asked me multiple times if I kept enough bleach at home. She said it was by far the thing they used most, in order to purify water for drinking."
- Lngtmelrker
"Bleach starts to degrade after six months and gets less effective by 20% every year. And that's if you store it properly. So make sure to adjust calculations if using older bleach."
- Bay_Med
Duct tape
"Duct tape"
"That's uselful for anything"
- GeraltofRiviva
"Much like the Force, it has a dark side and a light side and it binds things together."
- TriscuitCracker
"Every time we go hiking my dad brings duct tape, and every single time we use it. It's pretty impressive stuff"
- a_singular_fish
"I remember seeing one of those prepper shows, and he was talking about legit prepping for a zombie apocalypse."
"This bit always stayed with me cos I thought it was genius, but he was suggesting wrapping duct tape around clothes to create a kinda makeshift leather armour. to protect against bites."
- tatsumakisempukyaku
Multi Use Shovel
"Shovel."
"(based on a roleplaying session with very limited tools. My character was quickly nicknamed 'Shovel' based on the multitude of problems he could solve with the only item he could find)"
- Evan_Underscore
"Digging holes, cracking skulls, digging holes for the cracked skulls"
- Labrat_The_Man
"Ah, that satisfying 'Pang!' from hitting a face *just* right! -Chef's kiss-"
- heroesarestillhuman
"Is it a Tactical Shovel with 1,000,001 uses including eating ice cream?"
- BirbMaster1998
"When my mom took me and my sister to stock ourselves with a bug out bag, one of the first things I grabbed was a collapsible shovel."
"Entrenching, making fire pits, one edge is serrated for cutting wood, and the handle is designed to make it easy to use as a makeshift battle axe. Probably in the top 3 of most important tools I have."
- PokemonMaster619
Iron, Cast Iron
"I have a cast iron skillet that I use so much it feels like part of my hand. Seasoned to a black mirror shine. It's a pan, it's a bowl, it's a melee weapon, what more could you need?"
- DelsMagicFishies
"I had so many answers, then I read this.."
"It's just too useful to leave."
- Iyotanka1985
"Proper iron intake is essential for survival. You get iron simply by cooking in your skillet. You may have the best answer here."
- marypants1977
"Who knew, right?"
- crawshad
​Fight Boredom
"Books, because hiding out in a bunker would probably get old quick"
- AgentAwesome2008
"Things like manuals, encyclopedias, atlases and even cookbooks hold a lot of knowledge that would definitely come in handy."
- DrillSargeee
"I have an antique pharmacists' guide from the 1890's that I bet would be useful!"
"It doesn't just list how to make medications. It lists how to make things like lotion and diaper rash cream and toothache powders. All types of daily things."
- Lets-B-Lets-B-Jolly
"Nice one. Cabin fever might be the intro to full-blown mental breakdown."
- sbenzanzenwan
Unibrow Or Not, Useful .
"Tweezers… I know that's not a kitchen thing… but they come in handy from splinters to unibrows. As for an actual kitchen thing, perhaps a sturdy pot and sharp knife (weapons and food prep)."
- slarock12
"I'm letting my unibrow go if we get to post-apocolypse. (Tweezers are super useful though)"
- TerpeneTiger
"So many medical uses for tweezers! You can perform a minor surgery with tweezers and a sharp knife."
- marypants1977
Multi-Tool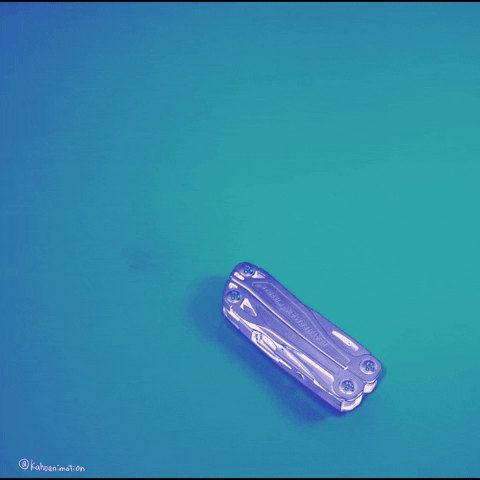 knife tools GIF by Kaho Yoshida
Giphy
"A Leatherman multi-tool."
- AnusEinstein
"We called them diggits in the navy. I always have one on me and my wife got me an upgraded one last birthday."
- bluishgreyish
"Good to know. I just bought my boyfriend one for his birthday."
- DrunkAtBurgerKing
"Ha ! Was here for saying that. It's a tool with a range of uses beyond imagination."
- OnTheGoodSideofLife
Scales
"A scale."
"Weights and measures are often overlooked in dystopian fiction. But they form the very basis of early/emerging economies. Having a reliable scale means you can conduct trade and bartering effectively and consistently."
- AudibleNod
"Especially an analogue scale. Digital scales will eventually need rechargeable batteries and a screen replacement."
- aggie_fan
"God damn. You just blew my mind. Never once thought of this, thank you"
- SkyWizarding
"Especially if we go back to precious metal dependence"
- 72MinuetsOfFame
"I have a feeling you're going to be dosing medicinal herbs before you conduct trade."
"Or mixing up saltpeter, sulfur and charcoal."
"But good answer 👍"
- stevolutionary7
Buy Or Harvest , Vitamin C
"Vitamin C"
"Humans cannot produce it but need it. Depending on what SHTF scenario, transportation might be impacted, meaning no fresh foods and no vitamin c until you can grow something. Some cheap vitamin c tabs could prevent issues due to vitamin c deficiency"
- slider728
"Nettles make a wonderful spring tonic due to all of the needed chemicals they contain. People used to make a tea with nettles and peppermint (it's really tasty too) to help recover after a long winter."
- LightOtter
"I don't know where you live but in my area most people have dozens of plants that contain high concentrations of vitamin C right in their yards, and many can be harvested year round"
- BigBoiArmrest684
"Birch bark tea/sap fixes that issue."
- minnymins32
Knife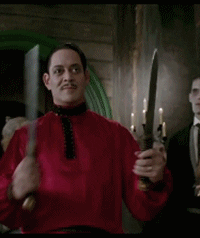 raul julia GIF
Giphy
"Good quality knives."
- bumpy-ride
"Knife sharpener too"
- BridgetheDivide
"This is the only good answer here. People think perishables and medicines will matter. Those things only matter in society because we continue to replace them. In the apocalypse, they are only stop-gaps."
"They buy you time but they solve nothing. You will eventually run out of them and you will be back at square one. Everyone here is also assuming the incredible privilege of sheltering in place. In a true apocalypse, nowhere is safe. You will have to be a nomad or be incredibly lucky to find a tiny oasis of civilization. Even then, there won't be anything remotely resembling modern drug production or agriculture."
"The only people surviving the apocalypse are the people already living like they're in one. (Not me)."
- Xylosoxidans
Well, we're certainly going to add some of these items to our bug out bags if Z-day every does come.
Do you have something to add to the list? Let us know in the comments below.
Keep reading...
Show less
Believe it or not, many household items can be hazardous. Some household products, like oven cleaner, contain hazardous chemicals that could really harm you–or even kill you–if used incorrectly.
Oven cleaners often have a high pH, making them alkaline corrosives.
Oven cleaner can cause burns or irritation of any exposed tissue, whether that is the mouth, skin, eyes, or airway. And if swallowed, as the National Capital Poison Center points out, "oven cleaners can cause vomiting and burns to the lips, mouth, throat, and further down in the digestive tract, like the food pipe and stomach."
That will make you think twice, huh?
But oven cleaners are far from the only potentially hazardous objects in your home.
People told us more when Redditor Cool_Kid_Lit_Fam asked the online community:
"What household object do most people not realize, that if used incorrectly, could easily kill them?"
"The two most common types of accidental death in the home are falls in bathtubs and from ladders."
Leftrightthere
Are you telling me that I should stop showering on top of a ladder?
"Dryers when..."
"Dryers when you don't clean the lint trap."
Anti-charizard
Dryer lint is great for starting campfires! Throw some wads in your kindling and you've got an easy fire... which should be a big clue!
"If it falls..."
"Car jack. If it fails and you didn't use jack stands, and you can't bench press a couple thousand pounds..... you gonna die."
racerx21
To say the least!
Safety is cool, friends. Don't take it for granted.
"I feel like..."
"I feel like it's surprising that most people don't know that you can't put out a grease fire with water."
[deleted]
Many fires start this way – and get worse because people don't know what they should do.
"When my dad was a kid..."
"When my dad was a kid, one of his good friends died by inhaling Pam cooking spray. The boy was a good, smart kid and just thought inhaling Pam would get you a little high, like sniffing a Sharpie or whatever."
"But Pam coats your lungs and very quickly suffocates you if you breathe it in. He had no idea how dangerous it was and he was dead in minutes. It was absolutely devastating for everyone who knew him."
greenoctopusink
Very important. A tragedy for everyone involved. Sorry for your dad's loss.
"Bleach..."
"Bleach and other cleaners accidentally mixed together."
Luder09
This is a big one. Never mix – the consequences can be deadly.
"Had a friend of the family..."
"Oven cleaner. Had a friend of the family use it on a warm oven and breathed it in. Messed up her lungs and died in hospital."
queensofthemeeps
That's a genuinely useful piece of information. This sounds like something I'd have done without even considering it...
"Unsecured..."
"Unsecured free-standing shelves are pretty dangerous, especially for kids who might try to climb on them."
MedChemist464
Kids get hurt or die in accidents involving free-standing shelves all the time. You don't want your child to be one of them.
"My brother's..."
"My brother's father in law died falling off a ladder. He wasn't even high up, just fell badly. His wife (a nurse) tried CPR, but he didn't make it. He had no other health problems."
estherloveseevie
Condolences. This is so tragic. A warning to us all.
"Anything that can..."
"Wet floors, usually bathrooms. Anything that can make hitting your head easier can kill."
Flowy_Aerie_777
Falling in the bathroom is a big fear of mine. Thanks for the reminder.
You're probably going to be much more careful now than you were before, aren't you?
Good – now get out there and warn all your friends. You can't be too careful.
Have some suggestions of your own? Feel free to tell us more in the comments below!
Keep reading...
Show less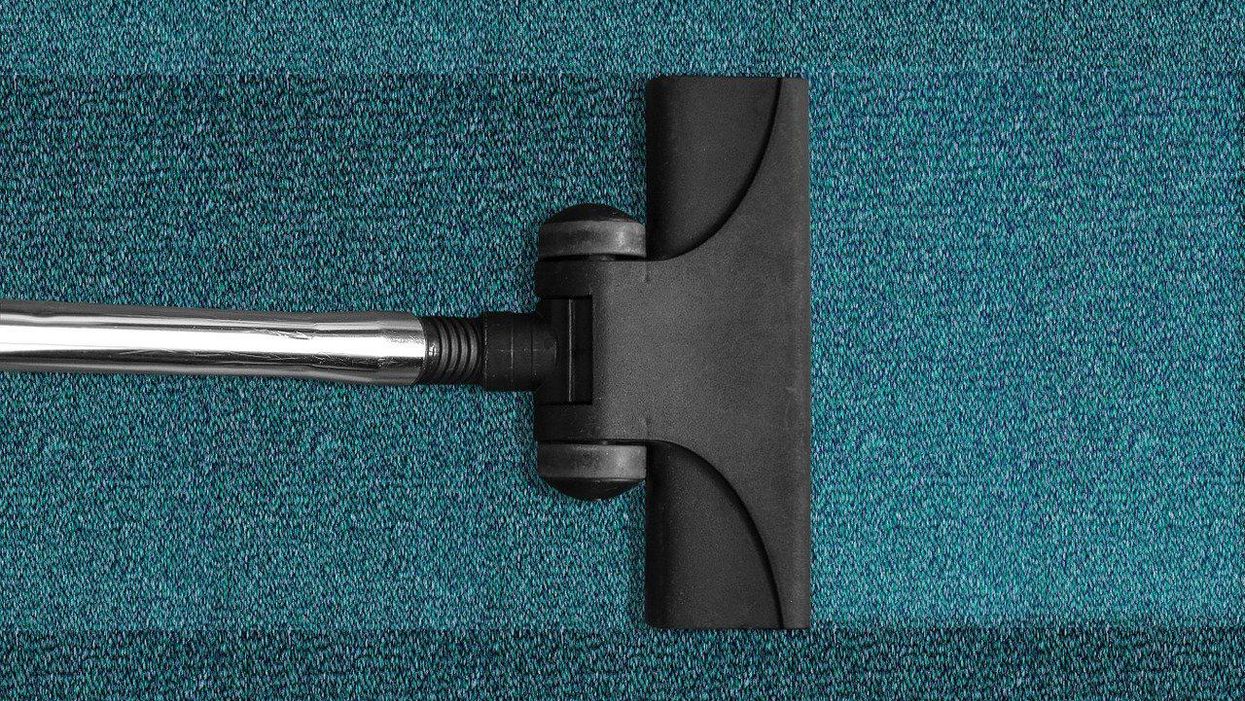 Y'all nasty.
Don't believe me? Just keep reading. (and yes, established readers, I *am* going to keep writing articles about it. Go clean something!)
Reddit user "Foxmachine" asked:
What common household item is rarely if ever cleaned, although it should be?
Remember that I tried to warn you. There's just ... so much dirt and grime and gross.
Because Of Maggots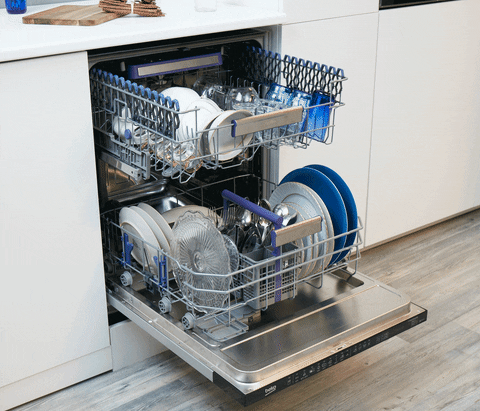 load dishwasher GIF by beko
Giphy
"The dishwasher."
"Clean the filter, and clean the spray arms regularly." - rubaduck
"Once a month it gets the full treatment in our house. Family members are plumbers."
"Fun fact: most dishwasher pumps fail because of maggots. Clean your f*cking catcher and rinse off the chunks, people."
"Maggot eggs are eeeeverywheeeerre. You can also get mold mites, drain flies, cockroaches… it's a humid, dark environment with food scraps." - Taleya
"Hire somebody to do it the first time, because you do not want to know about the maggots." - ProudHedgehog6767
Slow Clap For This Pun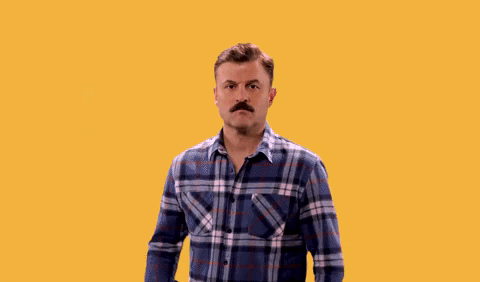 Super Troopers Good Job GIF by Searchlight Pictures
Giphy
"The bottom of my toaster is a graveyard of charcoal crumbs." - CubaGoodingIII
"More than just a graveyard, it's a catacrumbs in there." - superokaycatdad
"Can't decide if I'm angry with you or proud." - Eveystuff
Pets Deserve Clean, Too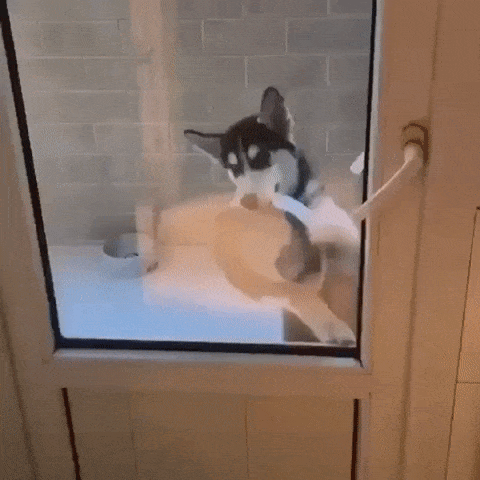 Giphy
"I used to work at a dog boarding facility and I could not believe the state of some of the food bowls people would bring in with their dog. Disgusting." - TheHowlingWool
"Agreed. My 2 cats have several bowls between them, and every meal is a fresh bowl."
"Growing up we never washed our pet's bowls. It just wasn't something the parents said needed to be done."
"I can't imagine making them eat off manky bowls now." - LtnSkyRockets
"I feel guilty that I used to never wash my cats' food bowls. Now I wash before every meal. My precious cats. The only real companions I've got." - MoxEmerald
Not Just The Cases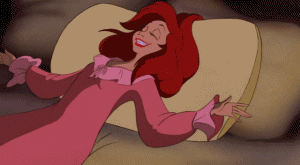 pillow GIF
Giphy
"Actual pillows, not just pillow cases. You can wash pillows in a washing machine. The amount of dirt that comes out is horrendous." - JadenGlow
"You absolutely can machine wash them, but in my opinion you will LOVE the results of washing them in the bath tub with scalding hot water, a ton of oxyclean, and let them soak for a few hours."
"It really gets in there."
"Then pop them in the washing machine to spin the water out. Just did this recently with our couch covers as well... It was fantastic" - PlopPlopPlopsy
The Water Is Always Brown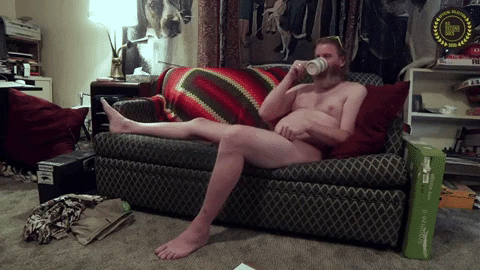 Drinking Coffee GIF by 60 Second Docs
Giphy
"SOFA! Maybe because it's so hard to clean?"
"Seriously, deep clean your sofa. It's really gross, it's covered in dirt from the years." - thitgahamtonghop
"I shampoo mine about once a month. The water is always brown. I can't imagine it after years." - Gingerbrew302
"Man, the spots between the seats are so full of crap and dirt, it should get power washed." - Nilyosh
If These Walls Could Talk (They'd Ask To Be Washed)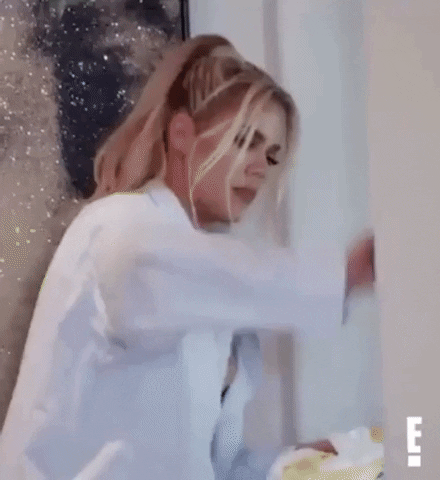 Khloe Kardashian Fight GIF by Comments By Celebs
Giphy
"Walls. I went around my place last winter after I lost my job and started washing all my walls. My family was telling me it looked like I painted them." - Smil3yAngel
"I have a steam mop that has a handle that detaches so it's like a wand."
"I steam cleaned my bathroom walls because the previous tenant was a smoker and had that nasty yellow residue on the walls. Biggest pain project, but totally worth it."

"Cleaning my other walls is on my to-do list." - Spitfire07
People Share Dark Secrets From Their Profession The Public Doesn't Know | George Takei's Oh Myyy
Opening A Can Of Yuck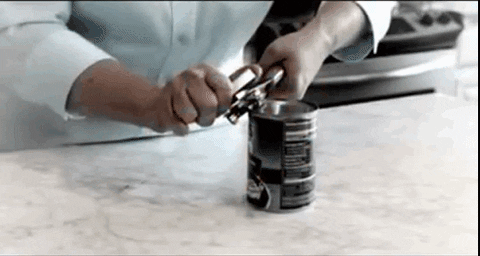 force GIF
Giphy
"Can opener. Look at yours and despair." - IAmEggnostic
"I literally never even thought of washing one until I moved in with my wife. Blew my mind when she threw it in the dishwasher" - 1seacow
The Swab Experiment Revealed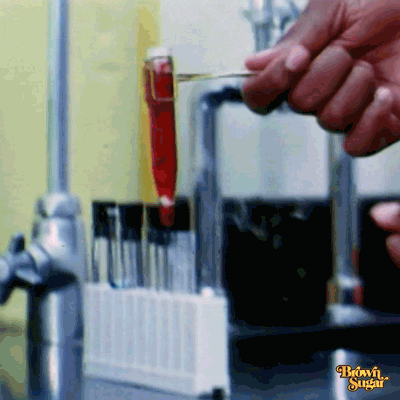 Mix Lab GIF by BrownSugarApp
Giphy
"There was a swab experiment done in a kitchen and the coffee maker water reservoir had the most bacteria (more than the toilet, vom) Dark, wet and warm. The perfect breeding ground for germs." - ellenmc
"Depends on the type I suppose. An Aeropress or a simple filter holder gets rinsed after every use anyways, but that office style fully automatic big machine definitely needs some taking apart and washing out every month or two."
"I have one of those big Siemens EQ6 machines at home, and last year completely disassembled everything and washed it. The amount of stray coffee grinds in the mechanisms and other funky weirdness was unbelievable."
"Even found some mold in the far off corners." - friftar
Down Under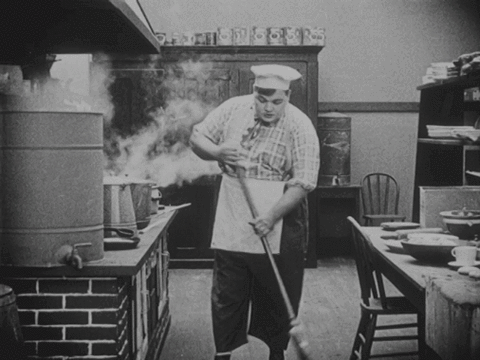 skill cooking GIF
Giphy
"In your kitchen: The underside of your cabinets (as well as the top of them if you can)."
"All of the food you cook, saute, etc. sends tiny particulates of oil and other parts of your meal into the air. It settles on all surfaces, but you clean most of them regularly."
"The top of your cabinets is usually ignored, but it can develop quite the gunky buildup if you don't do a fairly regular cleaning. Say, once a month or so."
"The underside of cabinets – especially near your cook surface – should be cleaned every week or so. That oil and muck will eventually start to dry and cake on, attracting bugs and rodents and emitting a not-so-fresh smell."
"Get a good degreaser cleaner and give those surfaces a thorough cleaning." - ilikemrrogers
A Mini Time Bomb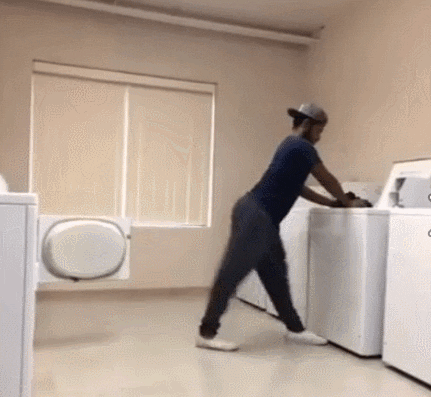 dancers laundry GIF
Giphy
"Your dryer, it's a mini time bomb waiting for a stray spark to burn your house down. Clean it thoroughly every few months and make sure you get the lint hoses serviced as well." - zerbey
"Funny how after I cleaned out the duct, my husband didn't have to do loads twice through to dry all the way...clean your Ducts!" - PsychologicalNews573
Computer Love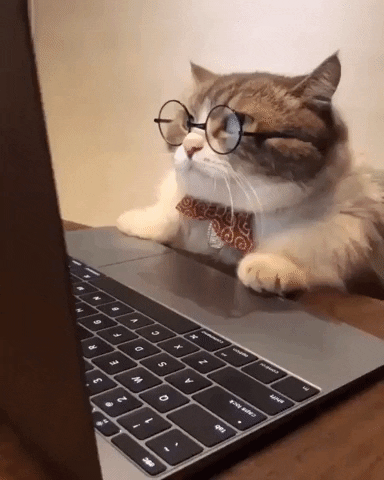 Mad The Internet GIF by MOODMAN
Giphy
"Computer. Intake vents and all over the inside. Unplug it and very gently vacuum. Use snaked bristle brush if you have one or crevice tool. Gently!!!" - Spute2008
"My mouse is clean as it's easy to swab with a qtip… my keyboard… my keyboard is one with the dirt. You can run it through the dishwasher and still have hair stuck."
"I'm honestly not even exaggerating. I've had the same mechanical keyboard for 8 or 9 years and ran it through the dishwasher multiple times, but it's impossible to get completely clean." - ApprehensiveAd3778
This Kitchen Calamity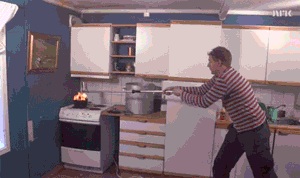 Animated GIF
Giphy
"kitchen ventilator" - PhilyVargas
"Kitchen suction hoods. I heard that most fires at homes occur because of fat in suction hoods catches fire" - hetgepeperte
Not So Clean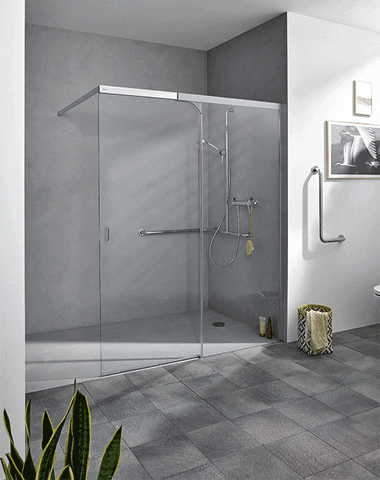 Giphy
"The track the wheels of you shower door run in (assuming you have a door not a curtain) people will clean the glass but never think to do that little track but at the bottom and it can be super gross" - KingBenjamin97
"I Use This Weekly"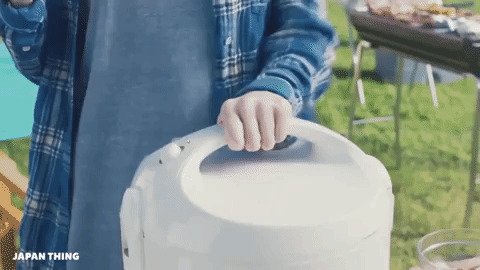 japan rice GIF
Giphy
"This is funny. I just noticed yesterday that I rarely clean the inside-top of my rice cooker. Cleaned it last night and was like 'I use this weekly and have never wiped this part down.' Made me feel gross but yea" - AljamimaSyrup
Danger lurks all around the home. Common household items aren't as safe as you'd think... like dull knives, ladders, and gummy vitamins.
FalconHoof88 asked: What everyday household items are actually way more dangerous than we give them credit for?
Submissions have been edited for clarity, context, and profanity.

Keep reading...
Show less