Being home alone isn't always the most tranquil thing.
No one is there to help or protect you.
And things that go "bump" in the night... sometimes they do more than bump.
Redditor ag9910 wanted to hear about the times home felt like an unsafe place to be. They asked:
"What is the scariest, strangest, most unexplainable thing that has happened to you while home alone?"
I'm always freaked out when I'm home alone. Lights on. Yeah, my electric bill is high.
Dorothy?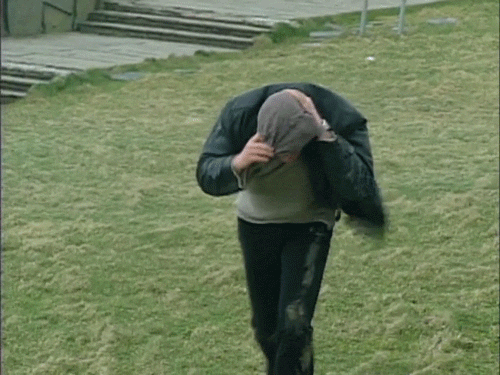 Wind Conan Obrien GIF by Team Coco
Giphy
"I dreamed the front door blew open at the exact time the house alarm went off... I hopped up and sure enough, the front door was open. No intruder."
fatowl
I See You
"Not home alone but only one in right side of the house. Went to my mom's bathroom to wash my hands and saw a pair of feet behind the half open door. Laughed and said 'very funny Ma, I see you.' then finished up and left. Bumped into my mother in the kitchen unpacking, nobody else was in the house. I'm glad whatever was behind the door didn't peek out."
SatanWithFur
"It's Doug!"
"One night I had forgotten to lock my apartment door and woke up in the middle of the night. My bedroom door was about 2 feet from my front door, as you walked into the apartment. First a big dog ran by, then a person. Holy crap I was so scared and I screeched 'Who is it?!?!!'"
"A man said 'It's Doug!' As I was thinking to myself, who the f**k is Doug, he said 'oh, crap.' He turned around to go back out the front door saying 'Sorry.' I asked 'Didn't you have a dog with you?' He said 'Oh, yeah. Hey, c'mon!.' He left, his dog ran out after him and I locked my front door."
"Edit: glad you all thought this was funny, because I did too, once my heart quit trying to beat right out of my chest! The next day the girls at work thought I was crazy for not being upset, but eh, done is done. Peace!"
scarletohairy
Confused...
"My sister and I were home alone and we heard someone big running up the stairs. The stairs make lots of noise with slight pressure so when there's someone big on them you can tell. I went out of my room to check but saw no one anywhere and my sister also came out of her room and she asked if that was me I said no and we both looked around to see if there was anyone but found no one in the whole house. We were confused and called our parents and just waited until they got back and that was that."
JtSudbury04
I See You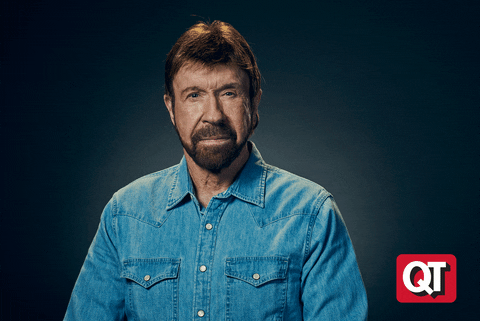 Staring I See You GIF by QuikTrip
Giphy
"I very clearly saw a guy walk into my room. But when I went after him there was nobody there. I checked in the closet, under my bed, everywhere one could hide in my room."
HighlyOffensive10
This is why home video surveillance is key.
"NO"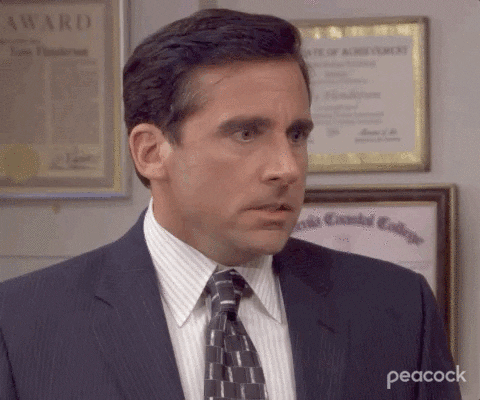 Season 5 No GIF by The Office
Giphy
"My parents were on a road trip, just left, and I sat down at my desk. I thought 'Weekend alone by myself' and a voice yelled into my right ear 'NO' so loud it hurt."
Th4ab
Wild
"I managed to lock myself out of my house on my birthday during a tornado while trying to bring my cats to the basement for safety. I later found out that the tornado was approximately a couple miles or less from me at that exact time. The sky was green and it got weirdly calm and then I could hear what sounded like a train coming before I found an unlocked window to climb through. Wild times."
SilverGnarwhal
Saturday morning in the 80s...
"I wasn't home alone but I was awake by myself one Saturday morning in the 80s when I was around 7 or so. I believe my mom was the only one home because my dad went to the lake to go fishing that weekend, and I'm not sure where my older brothers were, maybe they went with him, idk."
"Anyways, my mom's sleeping in, and I'm in the living room by myself, watching Saturday morning cartoons and making a fort out of sheets and cushions. Something made me turn around and I saw my dad in his pajamas standing in the hallway entrance with his hands on his hips, looking the mess I was making and shaking his head."
"He then turned around and walked into my room, which was just off the hallway entrance. Dude. I didn't even look, I just booked it to my parents room and woke my mom up. I don't remember what happened after that, this was around 35 years ago. And yes, my dad was fine, nothing had happened to him."
smriversong
Get the Bat...
"I was at home by myself on a call with some friends when all of a sudden my dog begins to bark like crazy, which was odd since it was the middle of the night and he's usually sleep. I go downstairs to check on him and find him barking at our hall closet, terrified I grabbed my bat that I keep in my room just in case and open the door. There was nothing out of usual at first at then I look down and notice a familiar looking object at the bottom of the closet."
"It was my mom's necklace she had lost when I was 9, (i'm 15 now just to put in perspective how long it's been). I showed it to my mom at breakfast and she was just as shocked as I was. I still have no clue how it got there or how my dog knew it was in there, definitely one of the oddest occurrences of my life."
SomeRandomIdiot14
Meow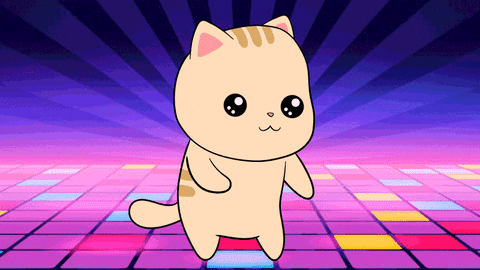 Happy Cat GIF by Chubbiverse
Giphy
"Many years ago, I was 14 or so, my first night alone in the house when my parents were out. Lying on the living room floor reading, my cat sleeping next to me."
"Suddenly, cat wakes up, stares intently into the dark corner of the room behind me, hair on end, growls and then bolts out of the room and upstairs. I look behind me and see nothing, but follow cat upstairs and hide under the covers. Freaked me out."
LairdofWingHaven
Thank God for alarms. I hate being home alone.
Want to "know" more?
Sign up for the Knowable newsletter here.
Never miss another big, odd, funny or heartbreaking moment again.
Keep reading...
Show less
Whether you're nine years old or a full blown adult, finding yourself home alone brings a heightened intensity.
Silence is heavier and interruptions seem more sudden, and louder.
Unexpected creaks around the house and shadows in the periphery all seem gravely dangerous. The stakes are simply higher when no backup exists.
In those circumstances, even the most trivial occurrences feel like the end of the world, or at least the end of your life.
Sometimes, though, legitimately horrifying things go down when your home alone and defenseless.
joeym2009 asked, "What is the scariest thing to happen to you when you've been home alone?"
Do you have something to confess to George? Text "Secrets" or "
" to +1 (310) 299-9390 to talk to him about it.
Keep reading...
Show less
Macaulay Culkin is possibly one of the greatest actors that nobody seems willing to acknowledge is great. We all get kind of hung up on his character from Home Alone, and with good reason. Kevin McCallister is an iconic role from a beloved series of films.
It's a shame to define Culkin by that role, though. Have you seen his other work? Even as a kid, his role in The Good Son showed that he had the range to be horrifying. If you haven't seen Saved! or Party Monster then you're missing out on some masterful and boundary-pushing work. The actor's mischievous sense of humor always brings him back to Kevin from Home Alone, though, and we love him for it.
Recently, he partnered with Google for an ad that revisits Kevin to see what he's up to as an adult, and it's great!
The spot recreates key moments in the Home Alone film with almost ridiculous faithfulness. BuzzFeed pointed out some of the finer details that set designers worked hard to match as closely as possible, like bathroom decor and wallpaper in the mom's bedroom. Creepy furnace makes a cameo and there's even a nod to everyone's favorite bandits! So what's different this time around?
First of all, Kevin is now almost 40 and throws his back out jumping on the bed. More important, he's got his home hooked up with all the latest Google tech.
It makes his time home alone much easier:
Home Alone Again with the Google Assistant www.youtube.com
BONUS ROUND: There's a behind the scenes/blooper reel too!
The Making of Home Alone Again with the Google Assistant www.youtube.com
Twitter loves it!
@CNN This might be the cutest thing I see all day

— Krista Dawn Pulliam (@Krista Dawn Pulliam) 1545299701.0
Wow, this is genius. #HomeAlone https://t.co/HtAexlki7I

— MI$$ 22❤️ (@MI$$ 22❤️) 1545284474.0
@CBSNews saw it yesterday, and got a good laugh from it

— shawn zylla (@shawn zylla) 1545268904.0
@TwatBibIe @SantaaCIaus Smashed it out the park with this one

— just me (@just me) 1545308500.0
@Complex I felt this! 🤣🤣🤣 https://t.co/dBlfFzkd2T

— Avery Hall (@Avery Hall) 1545244036.0
@JUNIORC4RT1ER @Complex I literally just queued it up. This ad gave me all the feels.

— Tamarra The Aries (@Tamarra The Aries) 1545256091.0
And you can rest assured there was an almost insane number of GIFs in response to the ad: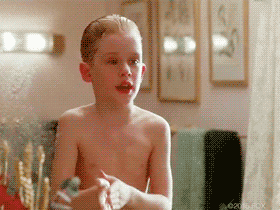 media0.giphy.com
So there you go. Enjoy the commercial, ya filthy animals!
Keep reading...
Show less
Home is a sanctuary. It is the place where we are all entitled to enter and all that ails us just fades away because the outside world is a dark place. And it's our haven, our time in our safe space that keeps us sane. However, this is too often not the case. Home can be a place of turmoil and grief. Sometimes what is on the other side of the front door can be daunting and a life changing experience.
Redditor u/Cyan26 wanted to know what unknowns were creeping behind closed doors by asking... What's the worse thing you've come home to?
Home is where the heart is... or where the horror is. Anything to share?
H/T: REDDIT
Keep reading...
Show less