Y'all know that one Hannah Montana song? "Everybody makes mistakes! Everybody has those days!" That's the song I sing to myself every time I accidentally burn myself while making ramen. It comforts me to know, however, that there are a lot of worse mistakes out there than some spilled ramen. Who knew?
In fact, some mistakes are so astronomical that they're remembered for decades afterwards, leaving the one who made the mistake a legacy of being a dumba**. Here are a few of them!!!
U/ronjans24 asked: What was the biggest mistake in human history?

Some may argue that the existence of the Universe was a mistake. I disagree. It was clearly Zayn leaving One Direction. But these next few were pretty bad too.
​If you do the math, this is also the reason why Hentai exists.
I'll say the wrong turn Franz Ferdinand's driver made that went right in front of Gavrilo Princip.
EDIT: yes I'm aware war may still have broken out even if Franz Ferdinand wasn't assassinated
Imagine you're Gavrilo Princip. The assassination plot you and your friends had been cooking up for about the last year or so has been a complete and total disaster, just a monumental f*ck-up of the highest degree. You're staked out at this deli thinking maybe, just maybe the car will pass by, and by some stroke of sheer luck, it does.

If you're Princip, this is nothing short of serendipity.
​Petition to return to the ocean.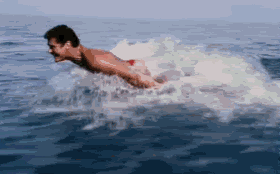 Ocean Surf GIF
Giphy
"Many were increasingly of the opinion that they'd all made a big mistake in coming down from the trees in the first place. And some said that even the trees had been a bad move, and that no one should ever have left the oceans."
"In the beginning the Universe was created. This has made a lot of people very angry and has been widely regarded as a bad move." - Douglas Adams
This was, in fact, a monumental mistake.
Sears not beating Amazon to the punch.
Blockbuster not buying Netflix.
​You thought THOSE were bad? Well gear up for their next few, because they are 100% accurate. Except the one about ​​Cats, that movie slaps.
​I don't know sports, but sure.
Seahawks not running it.
I used to wear a Seahawks jersey whenever I took a test because I knew I would pass when I shouldn't.
​CATS is great, y'all are just boring.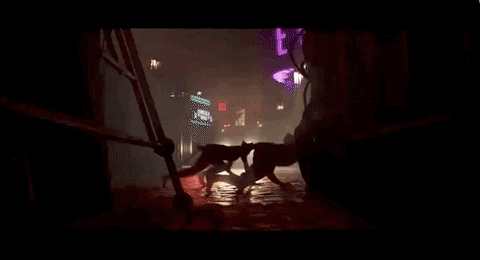 Giphy
The Emoji Movie.
That live action movie about Cats is also up there.
Very fair point.
Social Media.
Humans are not wired to have that many social interactions and maintain that many relationships. Plus the echochambers it allows people to create for themselves, no matter how conspiratorial or vile their beliefs, means that stupid/evil people are no longer shunned into changing their mind.
Not sure it was worth being able to see what a celebrity had for lunch or what new "dance" your younger cousin and her tween friends are doing.
But in all seriousness, some horrible things may now have happened if the right thing was halted at the right time.
Washington called it.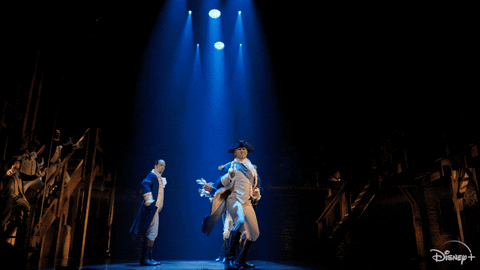 George Washington Disney GIF by Hamilton: An American Musical
Giphy
Voting for people based on what side of the political spectrum they're on. George Washington himself advised against political parties because he thought they would cause too much division in this country. Unfortunately for everyone, he was right.
Big oops on that one.
Barack Obama mocking Donald Trump at the Correspondents Dinner might have led directly to his 2016 run....
"Now, I know that he's taken some flak lately, but no one is happier, no one is prouder to put this birth certificate matter to rest than The Donald," Obama said. "And that's because he can finally get back to focusing on the issues that matter — like, did we fake the moon landing? What really happened in Roswell? And where are Biggie and Tupac?"

Then he turned serious: "But all kidding aside, obviously, we all know about your credentials and breadth of experience. For example — no, seriously, just recently, in an episode of 'Celebrity Apprentice' — at the steakhouse, the men's cooking team did not impress the judges from Omaha Steaks. And there was a lot of blame to go around. But you, Mr. Trump, recognized that the real problem was a lack of leadership. And so ultimately, you didn't blame Lil Jon or Meatloaf. You fired Gary Busey. And these are the kind of decisions that would keep me up at night. Well handled, sir. Well handled."


​This is the best Star Wars and no one can change my mind.
I'll take 'Star Wars Christmas Special' for $100.
That atrocious pile of manure gave us Boba Fett, so without the Christmas Special there won't be The Mandalorian.
Wow, in this article, I openly admitted my love for Cats AND The Star Wars Holiday Special. So maybe my existence was the biggest mistake of all.
ANYWAY, I hope you enjoyed, and I hope you all feel a little bit better about yourself. Because when push comes to shove, at least you didn't accidentally start World War I
Keep reading...
Show less
The body is an amazing thing, capable of extraordinary possibilities. We often tend to ignore our bodies, which is a ludicrous thing to do. The more we know about our bodies, the longer we can keep them functioning at 100%. Everything is connected, so everything functions as a whole to keep us breathing and strong. So let's figure out the things that we don't know that we most definitely should.
Redditor u/alwaysclimbing5 wanted to learn a few things about anatomy by asking.... What's a cool fact about the human body that a lot of people don't know?
Green Ending...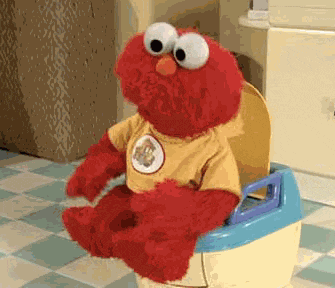 Giphy
If you drink nothing but purple Powerade for 3 days straight you poop will turn neon green. EnderOfHope
Bone in the Eye.....
The bone that supports your eyeball, called the orbital floor, is paper thin and has a large empty cavity, called the maxillary sinus, on the opposite side. When you get hit hard in the eyeball, instead of your eyeball itself rupturing, the bone underneath your eye breaks, which is called an orbital floor fracture.
This releases the pressure from the impact and saves your eyeball. If you crush a beachball against a concrete wall, you can pop it, but if you try crush it against a styrofoam wall, the wall breaks but the beachball is fine. An amazing evolutionary adaptation to protect your eyesight. ddsmd
Extra Ribs for Free....
Some people are born with extra ribs called cervical ribs which grow from the C7 vertebrae in the neck. It's a weird and rare mutation that a lot of people don't even know they have, although it is also a cause of thoracic outlet syndrome, which is where pressure is applied to the nerves, veins and arteries running into the arms. It can be really painful, and in some rare cases can cause gangrene in the arms. If left untreated it can kill you if you're really unlucky. (source: I have the non-cervical rib induced variety) WinterF19
The Amazing Brain....
Really late but I discovered this thing during my thesis.
We were researching patients with neurological problems and people who had brain injuries and we found a woman in her 30 that had had part of her brain removed. More specifically the area that activates when you move your body.
Well she was moving and talking with just some minor missteps and theoretically it was not possible, she was paralyzed in the first 3 months after the operation (she was caught in a car accident if I remember correctly).
We were trying out a new scanner for the brain and we found out that an area of the brain that wasn't supposed to work and control the movement was doing just that. The occipital area (usually controls the vision) was now working as a motor control area.
The brain is really amazing... yourteam
The Q-Tip....
Some people will cough if they put something in one ear, a very small percentage will cough if something is in either ear. It is called Arnold's ear-cough reflex. ArtEclectic
I always cough when I q-tip out my ears! I thought that happened for everyone! When I swab it out I can feel the tickle way deep in my throat. ldobehardcore
Liver Phoenix!
Your liver can regenerate, and much faster than you think. I had a quarter of my liver removed, and a month later it was back. Rock_Robster__
Idk that's about exactly as fast as I want my liver to regenerate. rubywolf27
The Smell of Rain. 
You know the smell of rain, or disturbed soil? It's a compound produced by bacteria called Geosmin, and the human nose is extremely sensitive to it. We can smell it at as low a concentration as 5 parts per trillion. Nonions
We can smell rain better then sharks can smell blood. I actually just learned about this. There Is a podcast from Stuff You Should Know that goes over all this info. The smell of rain. Yellowbellies2
Palm Facing.... Up
There is a muscle, called palmaris longus, in the forearm missing in about 10% of the population. You can easy test if you have it by putting your pinky and thumb together, while holding your palm facing up, and flex the hand upwards. If 1 tendon is standing out more than the others that's palmaris longus. johigangan
The Cerebellum...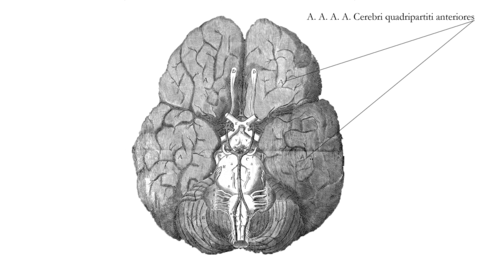 Giphy
A woman was found without a cerebellum, the part of the brain that controls motor abilities of the body. She is alive, and has no real side effects from this condition that we know of.
EDIT: Okay to clarify, her cerebellum was not removed nor did I do it. She was born without one, and the medical professionals (Again, not me) found out after she complained about a headache which lead to an MRI. HarryShachar
Keep reading...
Show less
Over time we often discover new uses for everyday items, and the way we use things and words change.
Sometimes, it's the products themselves that change. Watches used to only tell us the time; now they can track your steps and heart rate, order you a pizza, and turn your lights on and off in your house.
Keep reading...
Show less
Despite going completely extinct, a flightless bird known as a white-throated rail keeps evolving back into existence.
Through a process researchers call "iterative evolution" the sub-species keeps re-emerging.
No, this isn't a Jurassic Park joke.
Life, uh finds a way https://t.co/MVYclqpZ1m

— Vinckei (@Vinckei)1557654041.0
https://t.co/vxbv0a8v3e https://t.co/NoRYDm8Nal

— Nick Stefan (@Nick Stefan)1557662641.0
https://t.co/rPorg0hetY https://t.co/TPRQ8iE0j5

— Shanna (@Shanna)1557651380.0
Researchers from the University of Portsmouth and the Natural History Museum have been studying the white-throated rail. This chicken sized bird lives in Madagascar.
However, the species often colonizes other small islands. East of their native island is an atoll called Aldabra. It is here the species has evolved the same way multiple times to become flightless.
Lead researcher Dr. Julian Hume, avian paleontologist and Research Associate at the Natural History Museum, said,
"These unique fossils provide irrefutable evidence that a member of the rail family colonized the atoll, most likely from Madagascar, and became flightless independently on each occasion.
"Fossil evidence presented here is unique for rails, and epitomizes the ability of these birds to successfully colonize isolated islands and evolve flightlessness on multiple occasions."
That seems like a step back, doesn't it?
WTF?! This is amazing...I had no idea this was a thing, or even that it could theoretically be a possibility. So cr… https://t.co/HQwHwJXAB8

— Jill Ronan (@Jill Ronan)1557709577.0
Glitch in the simulation https://t.co/VJeoOGfCfR

— DRITtheKID❌ (@DRITtheKID❌)1557640941.0
I am in awe because zowie wow science is so cool but also in fear because wtf is this crazy shit. https://t.co/as6DXW484R

— Andi-Roo (@Andi-Roo)1557642019.0
Back from the dead 🙌 https://t.co/8vgDjMV0mt

— ⭕️ Wolfgang Bremer (@⭕️ Wolfgang Bremer)1557768903.0
Iterative evolution is when the same traits appear from a common ancestor at different times in history.
Think of it as a controlled experiment for evolution. Given the same environmental factors on a specific species, what new traits appear?
The birds lose their ability to fly since the atoll has no natural predators and an abundance of resources. However, fossil evidence shows this ending poorly for the flightless birds.
When the sub-species appeared previously 136,000 years ago, the island happened to flood, killing off the original flightless variant.
Co-author of the study, Professor David Martill said,
"Conditions were such on Aldabra, the most important being the absence of terrestrial predators and competing mammals, that a rail was able to evolve flightlessness independently on each occasion."
Despite the depictions in pop culture, evolution doesn't always add new abilities, nor is it moving in a specific direction to make a species more human-like.
What we're saying is nature is crazy.
i support you, island zombie chicken https://t.co/02MRhVYEmP

— Yasss Bird (@Yasss Bird)1557620471.0
@geekdotcom https://t.co/ZsLd6QJwbM

— Manuel Barrera (@Manuel Barrera)1557755516.0
"AND ANOTHER THING!" the white-throated rail yelled, looking to finally say the clapback they've been working on fo… https://t.co/8yThNI1RIK

— Rob Rodems (@Rob Rodems)1557641786.0
Rather, natural selection favors whatever helps the species survive, including instances of conserving energy. Without predators or competing mammals, the need to fly is wasted energy.
Professor Martill said,
"We know of no other example in rails, or of birds in general, that demonstrates this phenomenon so evidently.
"Only on Aldabra, which has the oldest paleontological record of any oceanic island within the Indian Ocean region, is fossil evidence available that demonstrates the effects of changing sea levels on extinction and recolonization events."

Keep reading...
Show less
A vestigial structure is a genetically determined attribute that, through the evolutionary process, has lost some or all of its original function. Perhaps the most famous example is the appendix, which in humans has lost most of its ancestral use.
Evolutionary anthropologist Dorsa Amir started a Twitter thread explaining the phenomena. Amir is a postdoctoral researcher with Boston College.
The Twitter thread begins with a basic explanation of the structures.
It seems she just wants to watch the world learn.

Put your hand flat on a surface and touch your pinky to your thumb. Do you see a raised band in your wrist? That th… https://t.co/yq7Tg0Jvad

— Dorsa Amir (@Dorsa Amir)1547573370.0
The reason we know the Palmaris longus was used for getting around trees is because we share a common ancestor with primates. For example, the orangutan still uses that muscle and it is well defined. While some of our closest relatives, such as the gorilla or chimpanzee, do not employ the muscle, it still shows up in similar rates as on us.
Check out your ear. Do you see this little bump? That's called Darwin's tubercle. It used to help you move your ear… https://t.co/6hcRiBy7Ml

— Dorsa Amir (@Dorsa Amir)1547573370.0
Darwin's Tubercle was originally named the Woolnerian Tip, named for Thomas Woolner who depicted it in one of his sculptures. While the tubercle is possibly a vestigial structure, it's also possibly formed by environmental factors.
Here's a more obvious one: the tailbone. This is the ghostly remainder of our lost tails, which were useful for bal… https://t.co/GKu6CX8l24

— Dorsa Amir (@Dorsa Amir)1547573371.0
The tailbone is also known as the coccyx, which is just fun to say. There are some who claim we still need the tailbone, evidenced by the various bits of musculature attached to it. However, most coccygectomy studies show it produces little to no disadvantages for someone without one.
Ever wonder what this little pink thing in your eye is? This is the plica semilunaris. It used to be a third eyelid… https://t.co/CTFsCMS0bw

— Dorsa Amir (@Dorsa Amir)1547573371.0
In birds and lizards, this third eyelid covers the eye for protection. While it doesn't perform this function in humans, the plica semilunaris is not without use. During eye movement, it helps us maintain tear drainage.
Oh, and you know how you sometimes get goosebumps when you're cold or scared? That's a vestigial reflex that used t… https://t.co/LGWF5cOvMn

— Dorsa Amir (@Dorsa Amir)1547573372.0
You've likely also encountered goose bumps in connection with hearing a really good song. This is because music can react in the brain similar to tangible ingestions like food or even psychoactive drugs. The dopamine release changes your breathing, temperature and heart rate, activating the goose bump response.
Another cool reflex is the palmar grasp reflex. If you place your finger on an infant's palm (or feet!), they will… https://t.co/eHCJx4lgE0

— Dorsa Amir (@Dorsa Amir)1547573372.0
The grasp reflex is very strong in infants. Imaging has actually shown they can perform the action in utero. Nowadays, the grip is still strong, but not reliable. They may let go without warning. (Please do not try and pick up your child this way.)
A few addendums: Wisdom teeth — yes, though still ~functional for original purpose. Appendix — potentially yes,… https://t.co/YfEzYLaQSP

— Dorsa Amir (@Dorsa Amir)1547599130.0
After the thread, Amir took questions from the class.
@MolemanPeter Good question! In most cases, vestigiality is determined by comparing to related animals, considering… https://t.co/tChbG38J8V

— Dorsa Amir (@Dorsa Amir)1547579612.0
@IonaItalia @Victori18956942 @michael_merrick Yes, true! Some vesitigal structures still have reduced function or h… https://t.co/DTWooxI5yd

— Dorsa Amir (@Dorsa Amir)1547593527.0
@DPWF0 It may still work to a small degree, as some vestigial structures still serve a reduced role or have found n… https://t.co/IXNmT0bCo7

— Dorsa Amir (@Dorsa Amir)1547583243.0
Amir is a researcher for Boston College, studying human behavior. She and other researchers recently published a paper about the impact of your childhood socioeconomic status on your adult preferences.