Jennifer Aniston channeled her inner Ellen while guest hosting The Ellen DeGeneres Show. The former Friends star sprung up out of nowhere and surprised unsuspecting fans during a tour of the sitcom set.

But it's the yelping fans' reactions that totally stole the show.
The actress, who just won a Screen Actors Guild Award for her role in the Apple TV+ drama series The Morning Show, looked mighty comfortable sitting in Ellen's chair and running the show.
She even took some shots at Ellen herself during the opening monologue.
I can't believe Jennifer Aniston spilled all of my secrets, when I've never told a single person that she attends F… https://t.co/7oZCpwcmc9

— Ellen DeGeneres (@Ellen DeGeneres) 1579888802.0
Twitter fans were loving the substitution too.
jennifer aniston hosting the ellen show is a blessing https://t.co/9jkQ2LF4Yf

— nicole (@nicole) 1579839875.0
And while this may have been Aniston's first time hosting a talk show, her body language just screamed chill. She might as well have been in her pajamas.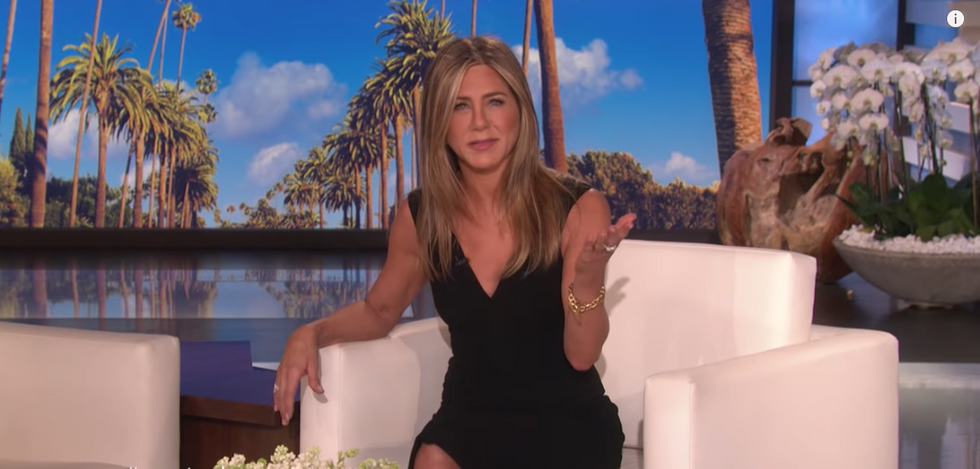 TheEllenShow/Youtube
After sharing a quick video sent by Ellen, Aniston wasted no time before moving on to conjure the most Ellen-esque behavior she could.

She reminded the audience that The Ellen DeGeneres Show is filmed on the same Warner Brothers Lot where Friends used to be filmed.
"The set is actually still here, it's part of the Warner Brothers Studio Tour."
"So I thought, while I'm here, I'll go take a visit."
jennifer aniston saying "i'm on my way to central perk" on a loop https://t.co/hRMLJ0uFDo

— sag award winner jennifer aniston (@sag award winner jennifer aniston) 1579900043.0
As the Ellen Show clip rolls, we see a smattering of tour groups posing for a picture on the famous "Central Perk" coffee shop couch, where the whole cast of Friends was sure to be seen at least once every episode.

What the visitors to the set don't realize, however, is that as Aniston is hiding behind the couch, as the photographer asks them who their favorite "Friend" is.
Joey, Ross, and Phoebe all get mentions. Aniston's character, Rachel, doesn't come up so much, but Aniston just looks like she's having a blast.
Watch below at the 2:48 mark for the Central Perk shenanigans.
The video is a hoot to see just how the unsuspecting visitors react.

First, they freak out because a fully grown adult has just jumped from out of nowhere and screamed in their faces.
Then that initial horror gives way to the sudden shock of being a foot away from one of their favorite TV stars.
Talk about whiplash.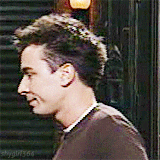 Giphy
People are pretty sure they would have died. Or passed out.
@andylassner I would've passed out 100%.

— la kriss. (@la kriss.) 1579883653.0
@andylassner ~dear God that would be frightening.

— Tanya Reeve (@Tanya Reeve) 1579882915.0
From @TheEllenShow : I relate to so many of these people with their reactions, except, mine would likely be the la… https://t.co/nSTJ54lhcF

— Sarah Goswick (Eruditio et Ludus) (@Sarah Goswick (Eruditio et Ludus)) 1579879211.0
How much fun does that look?
Keep reading...
Show less
Have you ever just had a really dumb joke you absolutely have to tell someone?
You send out the text to your friends, hoping to get a chuckle from someone but all you get is silence?
Yeah, that happens to celebrities too.
Chris Martin and Johnny Buckland were on The Ellen DeGeneres Show last week, talking about their new album.
Martin however, went off on a tangent about an idea he had for A Quiet Place.
As Martin explained, after seeing the movie A Quiet Place, he had a joke. He sent a video of himself pretending to play the piano and mouthing words to a song to Emily Blunt and her husband, John Krasinski, who directed the film.

"So, I sent Emily Blunt and her husband this idea for the musical of 'A Quiet Place' and it was just me like that,"
It was the perfect idea for A Quiet Place musical.
The only problem is Martin never heard anything back from Krasinski or Blunt.
As Martin explained:
"I thought, 'Oh no, they must have thought I was taking the Mickey.' I wasn't. I loved the film!"
DeGeneres helpfully responded:
"Well, you'll hear back from them now!"
And she ensured it. The official Twitter account for the show tweeted out the clip and tagged Krasinski in the tweet.
Difficult to ignore that.
.@JohnKrasinski, did you get this message from Chris Martin? https://t.co/2iVw0o5SNi

— Ellen DeGeneres (@Ellen DeGeneres) 1579127469.0
Krasinski certainly couldn't ignore being called out like that. He manned up and responded to the video.

He also decided to throw his wife under the bus.
@TheEllenShow I... did not get an email from Chris Martin. The man is a treasure. Are you kidding me!? Emily what have you done!?!?

— John Krasinski (@John Krasinski) 1579145164.0
@johnkrasinski Well, blaming Emily seems like a great strategy.

— Ellen DeGeneres (@Ellen DeGeneres) 1579191157.0
It's not very fair, considering Blunt doesn't use social media and can't so readily defend herself. Low blow, Jim.

On the other hand, people are very supportive of Martin referring to the Hollywood couple as "Emily Blunt and her husband."
@steeljammn @johnkrasinski @TheEllenShow That reference was the best! Must be a Brit thing?

— Karess (@Karess) 1579150481.0

TheEllenShow / Instagram

TheEllenShow / Instagram
We can cut Krasinski a little slack. He's been busy producing A Quiet Place 2, due for release in March of this year.

The film once again stars Emily Blunt as Evelyn Abbott as she and her family face off against deadly creatures who violently attack any sound.
The monsters aren't entirely unlike Twitter users who see a famous actor trying to blame Emily Blunt because he happened to leave Chris Martin on read.
@johnkrasinski @TheEllenShow oh emily... 🤦‍♀️ https://t.co/mPV0w5fMBx

— sag award winner jennifer aniston® (@sag award winner jennifer aniston®) 1579146635.0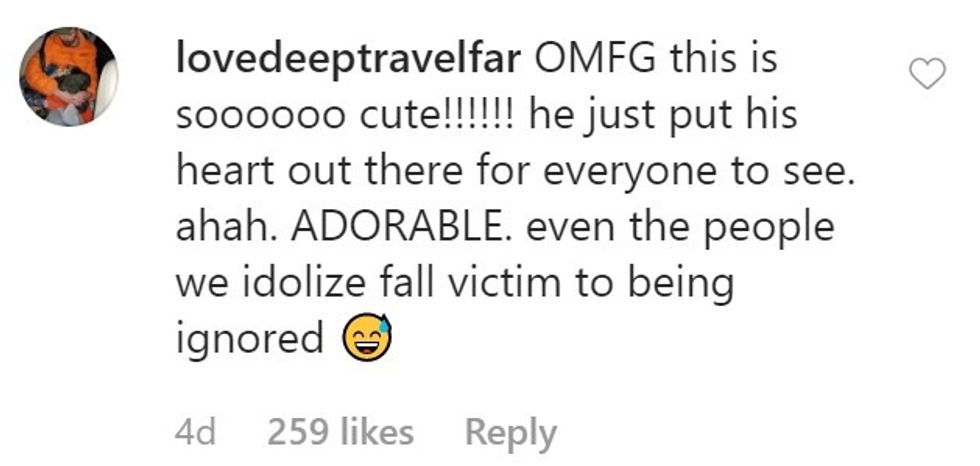 @johnkrasinski @TheEllenShow Ooooooo....just threw her under the bus. I can't see this going well for you.

— Maria Crisman (@Maria Crisman) 1579146826.0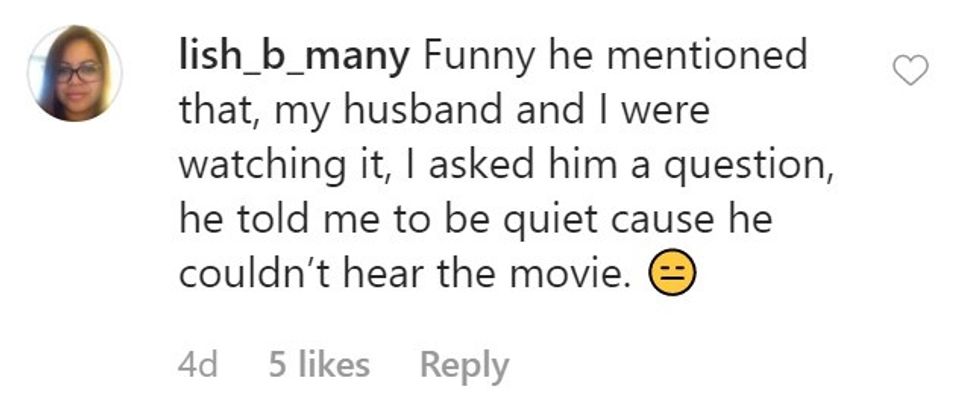 😂😂😂😂😂 no wonder they ignore him. https://t.co/9nMMDVvIqo

— Marie 🌊🦉❄☃️❄ (@Marie 🌊🦉❄☃️❄) 1579398351.0
Chris Martin and Johnny Buckland were on The Ellen DeGeneres Show to promote their new album, Everyday Life. According to Metacritic, the album has received generally favorable reviews, and debuted at #1 on the UK Albums Chart.

Keep reading...
Show less
It's nice to know that even Taylor Swift has teenage regrets.
T-Swift appeared on Ellen's "Burning Questions" segment and revealed that she had a regret from her 18-year-old self.
Swift was 18 in 2008, back in the days of Colbie Caillat's "Bubbly":
Colbie Caillat - Bubbly www.youtube.com
And at the time, she was dating Joe Jonas.
As we know, when T-Swift breaks up with somebody, they become an album.
But at 18-years-old, not only did Taylor write a song about Joe Jonas, she put him on blast when she appeared on Ellen soon after their break up.
Now she thinks she shouldn't have done that and that it was "too much."
I love Taylor Swift saying the most rebellious thing she did as a teenager was when she iconically "put Joe Jonas o… https://t.co/SSSBgyYc3W

— Ryan Schocket (@Ryan Schocket) 1557918273.0
Don't worry @taylorswift13 we've said a lot worse about our exes 😳 https://t.co/fdcITEnY3R

— Capital (@Capital) 1557921093.0
@KristaPlemmons Every time I see Joe Jonas I think about how you used to hate Taylor Swift and I got you this blank… https://t.co/POXyVsDGNQ

— Madsion (@Madsion) 1557713404.0
@goldengateblond Me, while #MuchBetter is playing in the car: "This is the song where Joe Jonas was saying that his… https://t.co/yTT52klRGE

— ryan wildgoose ღ (@ryan wildgoose ღ) 1557635031.0
Jonas became a topic of discussion between Swift and DeGeneres on Ellen's show in 2008.
"There's one [song] that's about that guy, but that guy's not in my life anymore, unfortunately. That's ouch," she told Ellen about Joe.
"We haven't talked since, but you know what, some day I'm gonna find someone really, really great who's right for me... When I look at that person, I'm not even going to remember the boy who broke up with me over the phone in 25 seconds when I was 18."
Memorable Moment: Taylor Swift on Joe Jonas www.youtube.com
Swift, now 29, says she regrets this (admittedly iconic and totally shady) moment.
Taylor Swift Answers Ellen's 'Burning Questions' www.youtube.com
Swift is now dating The Favourite's Joe Alwyn.
no one: literally no one: not a soul: marie claire magazine: There may 👀 be wedding bells 👰🔔 in Taylor Swift 🎤 and Joe Alwyn's ♓️ future 🙈😘

— char (@char) 1557522088.0
Me to Joe Alwyn & @taylorswift13: lOoK wHaT yOu MaDe Me Do Joe and Taylor: We absolutely did not make you do that https://t.co/86tQvT8Ddz

— 𝓛𝑜𝓋𝑒, Meg⸆⸉ meet me in the afterglow✨ (@𝓛𝑜𝓋𝑒, Meg⸆⸉ meet me in the afterglow✨) 1557359286.0
Here's Taylor Swift's and Joe Alwyn's relationship timeline (and what is possibly next 😍) https://t.co/AlxFohIHor

— ELLE Magazine (US) (@ELLE Magazine (US)) 1557774097.0
Meanwhile, Jonas is married to Sophie Turner, best known as her role as Sansa Stark in Game Of Thrones.
Reacting to paparazzi like...👏🤣 @SophieT and @joejonas are EVERYTHING 💖 #missguided https://t.co/1n0K8VZmm8

— Missguided (@Missguided) 1557398637.0
we are all joe jonas in presence of sophie turner https://t.co/L1ihFGnhSO

— 𝓪 | stream portra by joan (@𝓪 | stream portra by joan) 1557606805.0
📸|| Nick Jonas, Priyanka Chopra, Sophie Turner, Joe Jonas - Out and about in NYC May 10th 2019 (1/3) https://t.co/IDiewc99VM

— Nick Jonas Daily (@Nick Jonas Daily) 1557535876.0
Joe Jonas & Sophie Turner at the Met Gala 2017 💛✨ https://t.co/JkyCWMtZfR

— nur 🎢☁️ (@nur 🎢☁️) 1557172799.0
The sweetest.
Jonas and Swift are definitely on better terms now than they were ten years ago.
Does that mean there's hope for the rest of us getting on and finding our dream people?
Keep reading...
Show less
This past Thursday, comedian Hasan Minhaj stopped by Ellen to speak with the titular host, Ellen DeGeneres.
Seconds into the interview, DeGeneres mispronounces his name.
In all likelihood, most of us have been mispronouncing his name for quite some time. She says HaSAN MinHAJ, stressing the second syllable in his first and last name.
Minhaj decided to clear things up once and for all, and explain that his name is in fact HAsan MINhaj, stressing the first syllable of his first and last name.
A video of the interchange can be seen below.
Hasan Minhaj Uses Timothée Chalamet's Name at Starbucks www.youtube.com
Minhaj made the good point that if people learned how to say actor Ansel Elgort's name correctly, they could learn how to say his correctly. He also joked that he sometimes gives Timothée Chalamet's name at Starbucks, figuring it'll be easier for the baristas.
Minhaj's parents were in the audience to cheer him on, which made the discussion of Minhaj's name all the more special and important.
Some related.
Many were impressed by his choice to take the moment to explain it.
People's names are important.
Thank you Hasan Minhaj for the correction!
Keep reading...
Show less
The friendship between Miley Cyrus and Ellen DeGeneres has been going strong for at least several years.
The pop star has been on DeGeneres's talk show numerous times to talk about life, teach about millennials and perform a few songs.
Cyrus even guest hosted once when DeGeneres wasn't feeling well.
So when Cyrus came on the show on Monday, just after DeGeneres's birthday, she had to do something special.
Miley Cyrus & Mark Ronson Perform 'Nothing Breaks Like a Heart' www.youtube.com
Cyrus performed her new song "Nothing Breaks Like a Heart" with collaborator Mark Ronson. Cyrus's twangy vocals over Ronson's guitar and electronic beat impressed DeGeneres.

Ellen showered the duo with praise stating her appreciation for the song.
"I have to say I love these two. I asked them to be here on my birthday, so thank you for being here…"
Then DeGeneres addresses Cyrus.
"I love that song and your voice is insane! Don't you just love her voice?"
And who in the audience can disagree?
But after, it was the earrings Cyrus wore that left an impression on the audience.
She pointed out to the talk show host that her earrings were miniaturized covers of the TIME magazine where DeGeneres officially came out as a lesbian.

It was a touching tribute.
The iconic cover changed the course of DeGeneres's career when it debuted. While rumors about her sexuality were around, it was shocking for America in 1997 for DeGeneres to come out.

In the article from the magazine at the time, DeGeneres said:
"I don't think I could have done this a long time ago, and I don't think people would have accepted it as readily as they do now.
"Now I feel comfortable with myself, and I don't have to be fearful about something damaging my career if it gets out, because now I'm in control of it—sort of. No one can hurt me now."
Let's wish her a happy birthday!
Cyrus wearing the earrings for DeGeneres's birthday is touching, but much more low-key than the host's birthday last year.
For her 60th birthday a year ago, DeGeneres's wife Portia de Rossi planned a massive celebration with just about every celebrity you can imagine.

Keep reading...
Show less