The moments where we feel out of control in the situations we're in are probably the scariest. You don't understand what anyone is talking about, and it starts to make you question what the hell is going on. These are the moments where you feel you've truly lost your sanity.
u/_maggylene asked: [Serious] What was the last situation where some weird stuff went down and everyone acted like it was normal, and you weren't sure if you were crazy or everyone around you was crazy?
Polarman!
We have a local superhero in our town. Polarman.
Goes around dressed in full costume all the time and helps out people around town. Really nice guy. I think he's on disability or something so he can't work but he still wants to make the world a better place.
The best part is new people seeing him for the first time and everybody else just being like "oh that's just Polarman".
Seems like something you maybe want to pay attention to.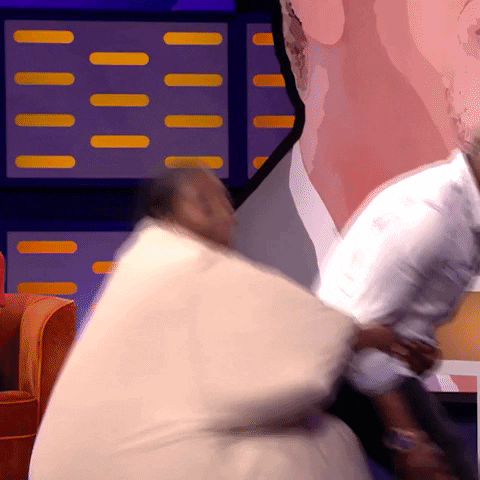 Giphy
Out at a restaurant with my wife and her family.
My mother in law starts choking on her food. No one does anything. So I go to help. Did basic first aid years ago.
5 hits to centre of back. Nothing. She is now foaming at the mouth.
Go to try Heimlich maneuver, on third thrust this huge lump of lamb comes up and lands in her plate.

Her husband, son and other daughter look at me, say nothing and carry on eating their food.
I sit down look at my wife and feel like I am in alternative reality. Did that just happen? Was it really that inconsequential?
To this day only my wife acknowledges what happened and that I saved her mum's life in the middle of a busy restaurant.
I twitch when I think about it still years later.
That seems reasonable.
There was a gas leak in the building where my first morning college class was held. The class still met. There was still a strong gas smell, so I questioned the safety of the situation.
The teacher mocked me for being concerned and sarcastically said that he wouldn't take attendance if anyone wanted to leave. I was the only one who did. I had to text my husband to confirm that I was being reasonable.
Weird.
I was working in the the United Arab Emirates. One night, I walking on a busy boardwalk with a lot of people from all over the world. This south Asian guy was standing by a lamppost, not really doing anything, when an SUV pulled up and four Emirati Arabs got out, grabbed the guy and threw him into the back and then drove off.
They didn't yell, didn't show any police badges, the guy barely fought back. Nobody said or did anything, even though the street was crowded full of people.
That's a strange discovery.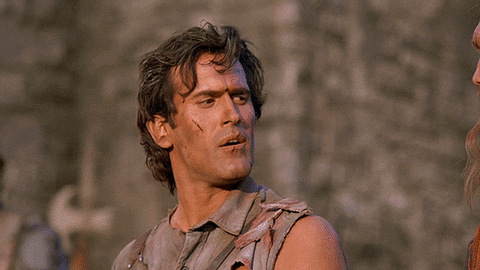 Giphy
There's a guy who rides a motorized bicycle through my neighborhood dressed like a circus ringmaster. It has been going on for 6 weeks now.
Not a motorcycle or a moped, a bicycle with pedals with a 2-stroke engine attached. Goes around 29 mph? It is loud. I can hear him coming for a few minutes, so at least 2 miles of sound carry.
Black tailcoat. Top hat. Puffy white shirt. Scarlet vest. Maroon and gold vertically striped slacks. One time I saw him check the time on a gold pocket watch. Another he puffed on a corn cob pipe.
Every morning at 7:15 he is headed north, every night at 9:45 south. 7 days a week.
I think, "where is he going dressed like that with such punctuality?" "Surely nowhere around here would allow him to dress like that, and he has no backpack, pannier, or other means of transporting a wardrobe change." "He must work 3rd shift, south of town from 10-7, that's 8 hours and an hour lunch." "But 7 days a week?"
I tried following him at night, because I assumed he was heading to work, and following him home would have been creepier than the already super creepy following to work. I had to do it in a car because like I said, he can book it on that motorized bike. I lost him in 2 turns. He runs stop signs, I don't.
The next night i was waiting in my car ready to go. I had 'The more you ignore me the closer I get' by Morrissey cued up. He was late. Super late. Rounding 10PM now. Then I see his flashy white headlight. He must have ran out of gas; he is pedalling, but I was so amped I tried anyways. He was moving at around 6 or 7 mph. I couldn't stay behind him, but I know my every route in, out, and through my neighborhood, I've lived here for 21 years and run 3x a week, so I'm like an atlas of this block. I lost him at around 5 turns. To be fair he saw me about 8 times, he may have gotten scared I was stalking him, probably because I was.

But last night, oh last night, I followed him the whole time. He was back to motor power, and ran every stop sign and red light on the way. I was catching up to him slowly at 30, so that's why I assume he is going 29. He can't lose me now. I have his scent. This is it. I will finally know. After 6 weeks closure.
Anyways he works at fucking Walmart.
That's what Pizza Hut is for.
A few years back I liked a girl and she invited me to her youth group. Everything was going fine, until the pastor said "Alter call" and then everyone walked up to the front and started rolling around.
I really wish I was making this up, there were even people holding down other people as they were shaking/rolling. Afterwards we all went to Pizza Hut and acted as if nothing out of the ordinary had happened.
Um....sorry, what?
I was having dinner with my parents, my sister and her husband. Somehow the topic of abuse came up and my parents said how they never resorted to physical abuse in their marriage and my BIL turned to my sister and said, "I mean I've only hit you a couple of times but only when it was serious."
My sisters face turned red, she defended why it happened then laughed it off. Meanwhile I'm absolutely shocked and disgusted by this and my parents joined them and laughed along as well and says "it happens." I was more shocked that my parents didn't react properly and to this day I'll never understand it.
RIP Fyre Fest.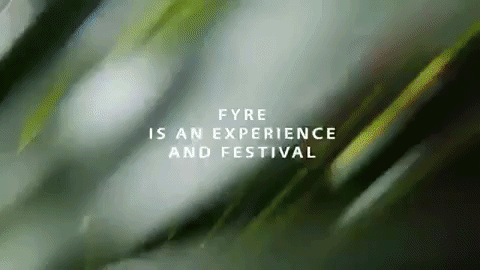 Giphy
Had a guy who used to work where I do we'll call him Jeff. He was a level above me on the org chart, but still below the CEO. They started to work on a project and announced to the staff, the board and shareholders - but things didn't make sense. A few other employees saw what I was seeing and started to ask questions about how money was going to be handled how other resources were going to be allocated and what the long term plans where - we were all sidelined and told we were being negative. Jeff treated me and my other co-workers as if he was a genius and we were all his minions even though we were in different departments.
Long story short - launch day for this new project came and the numbers weren't there, but Jeff was still blaming the rest of the organization. Things fell apart fast and we lost hundreds of thousands of dollars and hundreds of customers. Jeff runs his own company now and just announced a new project to his shareholders...
When the Fyre festival documentaries came out I texted a friend of mine who worked at that company at the time all of this was going down. I told him to watch them both and tell me who Billy McFarland reminds him of. 20 minutes later I get a text "OMG...It's Jeff."
The whole time Jeff was doing his thing everyone acted like Jeff was a genius. He could raise money, motivate a crowd, and believed he could talk his way into and out of anything. It was amazing how similar he is to Billy McFarland, the only difference is Jeff hasn't been caught doing anything illegal yet.
That's horrifying.
Public speaking class, mid 1990s.
Assignment says "persuasive speech" and the first three people give "quit smoking" speeches. The fourth guy realizes that is his planned topic too.
He decides to change his topic on the spot to "why you should have sympathy for rapists" and details several rapes from the first person perspective.
He is confessing to being a serial rapist in front of a fairly large class. His point is that women should understand that he is just a horny guy with feelings and not fight him. They should feel sympathy for rapists .
It was incredibly horrifying. However, being the 1990's everybody is stunned, and nobody says anything. (He was arrested for rape, months later).
Good point.
It's almost 10am, the storm Karen is on the way, I've heard nothing from my boss on whether she'll make us go or not (I asked at 5:31am), and my co-worker wrote me to ask if I'm at the office because she's "getting ready to leave to go to the office". They're acting as if nothing's going on, as if it's going to just magically disappear. It hasn't started raining yet, it's actually quite sunny, that's true, but the rain is forecasted to begin at around 11am and by the time I'd be clocking out, the streets through which I'd have to pass to get back home would be flooded. Also, I'd be stuck on the highway under blinding rain.

I forgot I could post an update right here: I ended up not going to work, it's almost 4pm and my boss never answered me. My co-worker did go to work, and my boss would live in her office if she could so she's definitely there as well. I think the heavy rain will be hitting my area by nightfall, but I still don't regret my decision. I'm expendable to the company, but not to my family, my loved ones and myself. It's hard working with two people who put their jobs before their own well-being and health which makes you look lazy when you take care of yourself as I am, but their opinion of me and even my job is not worth my life.
Keep reading...
Show less
Sometimes the things we once thought were uncouth are suddenly "in fashion." And often we view these behaviors as mind boggling. Like, how in the world is chivalry being dead ok? Or, when did it become ok to just treat employees and staff... ANYWHERE... as slaves? Society has gone awry and we must learn to cope apparently.
Redditor u/CaptainWaffleIron wanted to hear about what sort of behavior we've decided is "acceptable" by asking.... What's a crazy/screwed up thing that society has mostly normalized?
Coffetime...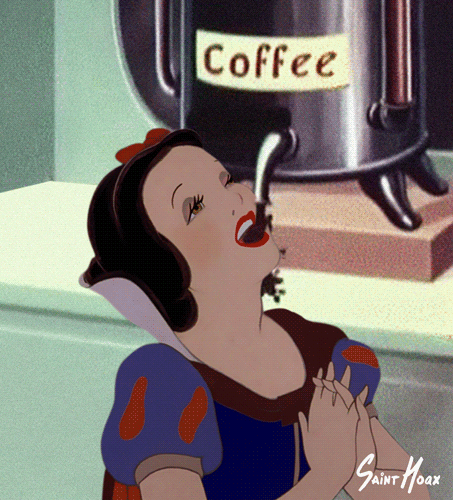 Giphy
Not getting enough sleep and making it through each day with caffeine.
shakeyourrumba
The Job Issue... 
How some jobs expect you to arrive early or leave late.
DiligentShopping
I don't mind showing up early for a shift by 15 mins or so, that's just me and my own decision. But the last stupid part time job I tried out the owner wrote up a page in her manual that she wanted everyone to sign which was nasty as hell and the main sticking point was "If you screw up on cash or a customer stays late that is YOUR fault and YOUR problem and I don't want to see it reflected in your time AT ALL."
Then told us (mostly high schoolers and college kids, I was one of only 2 adults with children and not living at home) to sign it. I didn't sign it, she asked me why, I told her that if I was expected to clock out 15 minutes after closing despite any till issues and/or customers leaving late (weren't allowed to tell them to gtfo coz she might lose money) then I was leaving at exactly 9:15 whether the store was clean or the till was counted or not. This came just two days before she changed my schedule on me at the last minute, no one told (ASKED) me, and they called me up on my day off while I was on a coffee date with my daughter demanding why I wasn't at work.
Forget that lady, your bottom line isn't mine. Not for minimum goddamn wage, you don't.
dialinga481
Corporate Loyalty.
Corporate loyalty. Their prerogative is to give you as little as they can to make you work the most. How people feel guilty about abandoning their jobs for other ones that pay more is beyond me.
Theguywhoalwaysdies
The... actual faculty!
Higher education in the U.S. has shifted focus over the past few decades. Colleges today are mainly just an ecosystem for investors and profiteers to exploit: student loans, construction projects, government grants, layers of useless administration.
The actual faculty are being replaced with underpaid associate and adjunct professors, and even with clueless grad students. Top faculty are encouraged to spend their time on money-making research, not teaching.
funhousefrankenstein
Damn FB.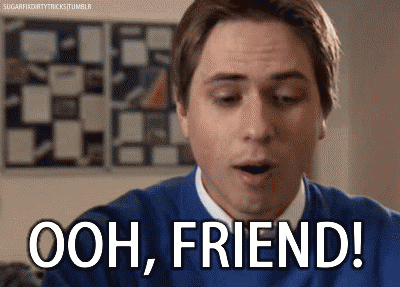 Giphy
Getting your facts from a facebook post.
Konfliction
Or from a political/news sub on reddit, with zero critical thinking involved. Dangerous stuff.
Or from memes.
LockUpFools_Q-Tine
badge of honor.
How being the most busy, most stressed out, most unhappy is a badge of honor.
Conversation example: Person 1: "man, I've been so busy lately.."
Person 2: "oh no, you don't even want to know how busy I've been. I've been sleeping 3 hours a night to reach this deadline."
Person 1: "oh yea? I've been murdering small children to meet my deadline...."
Person 2: "you have no idea what busy is. I've been stabbing the elderly and stealing their retirement money to reach my deadline."
Person 1: "..son of a b... you HAVE NO CLUE WHAT BUSY IS and here's why..."
We get it. You're busy. Tell me about something you actually like.
heaviestawesome
 It's unbelievable. 
The US has been fighting since 2001. There are kids joining the army right now who were born after 9/11 (barely). We seem to have just accepted that we'll always be at war. There are people, right this second, fighting, killing, and dying halfway across the world and for most Americans, we don't give it a second a thought. It's unbelievable.
Judge_Bredd2
Such Rubbish...
Single-use society. How much waste we produce and just dump in landfills.
Kookslams
You should watch "The secret life of landfills: a rubbish history" on bbc 4 (if you can where you live) the team dug up a 19th century landfill and nothing had decayed. Nothing. The newspapers were Readable. Depending on the ground conditions rubbish can last almost Forever.
Top_hat_owl
No to Social Media! 
Becoming obsessed with social media, both looking through it and uploading to it. People have a need to make themselves look like they're living on top of the world for their followers and people think negatively of themselves when they see people who they think are having better lives then them.
(And IMO, I don't count Reddit as social media, I don't know anyone one on here in real life. I know people who have accounts but we don't know the other's username. I don't browse people's profiles, I just use it to discuss things I like with random, anonymous people online.)
comrade_batman
Greed is Gross....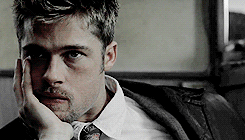 Giphy
Lobbying, it happens so often nobody bats an eye when a multi-million or even billion dollar corporation influences politics for their personal gain and it's perfectly legal.
ItsFilthyDankMFer
Keep reading...
Show less