When we're growing up there is so much we're never told.

And we're left with so much to figure out.
It's not until adulthood we figure out the answers.
Some of those answers can make one feel foolish, others can just lead to more questions.
Life can be just one repetitive Dateline NBC episode.
Redditor Biggrock03 wanted to hear about all the past life whodunits that finally found a conclusion. So they asked everyone to share:
"What's your childhood mystery that you finally solved years later?"
Santa. That was my big mystery.
Figured that out.
Bread Thief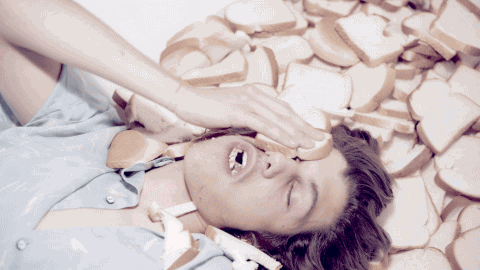 we cant stop music video GIF by Vevo
Giphy
"That the brown part of bread doesn't contain the nutrients. It's just the more cooked outer layer. My brother lied to me to get me to eat crust when I was a kid."
redneckhonkySlayer
"hi boys"
"I have a memory from when I was 6 of an old man cracking jokes with the kids and spitting his dentures into his food. I thought it was hilarious and knew this man was named Frank. Casually mentioned it to my grandmother. Turns out I was remembering my great grandfather and that day was my great grandmothers funeral."
"I always hope that they know they do. My great grandfather was always quite the prankster, too. He had all granddaughters so he'd put on his wife's dress before walking out to the lake. He'd say 'hi boys' as he passed the granddaughters then walk off the dock into the lake."
"I've seen pictures of both great grandparents in their youth thanks to my grandma having a lot of them hanging up in her place and I'd be willing to bet he did that for a long time."
gothiclg
Sing out
"My dad used to occasionally burst out with this one line of a song:"
"'...said Barnacle Bill the Sailor...'"
"Only ever that line. When I was 6 or so I asked him why and he said it was an old drinking song that was absolutely filthy and I was too young to hear the rest of it. This continued once or twice a year until I was 18."
"I told him I was an adult now and he could tell me the rest of the song. I distinctly remember him looking up from the newspaper, sighing and folding it then going... 'The truth is I can never remember the rest of the song." And then went right back to reading the newspaper."
dabbit-secondus
$$$ Vanish
"Not the biggest mystery but..."
"One day my friend was over in my house playing video games. My mom called us over to her room to help flip the mattress over. So we did. We then went to another friend's house. My mom calls that friend and says, 'there was two 20 dollar bills on top of the dresser, did you get them.'"
"I said no, I asked my friend, he said no. Like 5 minutes later, my friend says if we want to go to the toy store because he has 40 dollars, in two 20 dollar bills. I say yes and we go and he buys me a yo-yo or something."
"It took me YEARS to finally realize that my friend stole the money."
HurricaneHugo
Hey Betty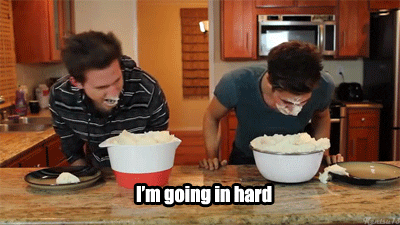 hungry mashed potatoes GIF
Giphy
"Growing up I always insisted I liked the mashed potatoes at my grandma's house better than the ones my mom made at home."
"My grandma once told me it's because she uses a special recipe. I found out last year that my mom hand mashes her potatoes. My grandma just gets the Betty Crocker boxed crap. Her special recipe I was gonna get what she dies is Betty f**king Crocker."
mapleleafness09
Grandmas and their recipes.
Always stirring trouble.
Behind Closed Doors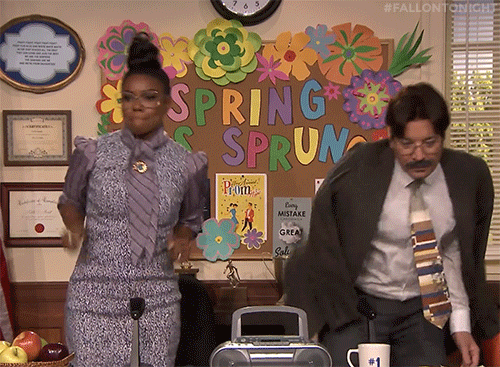 Jimmy Fallon Dancing GIF by The Tonight Show Starring Jimmy Fallon
Giphy
"When I was in elementary school, I always wondered what the teachers staff room was like. It seemed so mysterious - and I remember trying to get a peek anytime I walked by and the door would open."
"Later became a teacher and can fully confirm they're dull, often toxic spaces full of cranky teachers complaining about students."
ktemw
"secret hiding place"
"The entire time I lived in my childhood home, my mom hid my Christmas presents in her 'secret hiding place' she made it sound mystical and mysterious a few months ago a while after I moved out, she finally told me what the secret hiding place actually was, the Christmas tree box in a cabinet in the garage she would replace the Christmas tree with my presents when she put the tree up."
Dragonsbreath67
My Jellybeans!
"When I was a kid, my dad bought me one of those big candy cane things filled with jelly beans. I was so excited to eat the jellybeans, but I was told I had to wait for the next day. I asked for them later but apparently they disappeared into thin air. I couldn't find my candy cane anywhere."
"Lots of weird crap used to happen around our house, like borderline paranormal stuff, and dad said it was just that."
"No it wasn't."
"That f**ker ate my freaking jellybeans."
merari01suckss**t
Pool Water with a Twist
"Once when I was about 7 or 8, my family was having a pool party and my twentysomething aunt was sitting by the pool with a glass of clear liquid. I was hot and thirsty, so I reached for her drink, and she said, 'Don't drink that, it's pool water!' I wondered why in the heck she'd have a glass of pool water, but left it alone."
"Years later, as my family's alcohol consumption habits became clearer to me, I realized that she was probably drinking vodka."
wheezy_runner
Nice Bars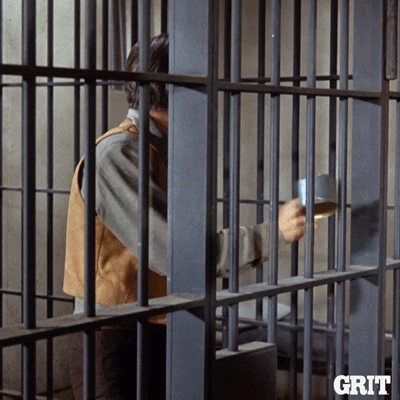 Bored The Virginian GIF by GritTV
Giphy
"I visited my dad when I was 6 or 7 years old at the place where he worked, or so I was told. I remember remarking at the time, and people laughed at me, because I said it looked just like a prison. The people laughing were the guards and I was indeed visiting my dad at Terminal Island federal correctional institution where he was a federal inmate."
Grokker999
Mysteries solved. Not exactly Dateline, but that's a good thing.
Keep reading...
Show less