Ah to be young and carefree and not have a worry in the world.
So to be a kid, and have innocence and trust; those are the days.
Remember when our brains allowed us to think so much in life was real?
Or our imaginations saw honest truth in facade?
How dumb were we?
Redditor General_Cow_7119 wanted to know what lies we fell for in our youth.
"What did you falsely believe as a kid?"
There is so much to learn as we grow.
Swiss or Cheddar?
"I watched a lot of Wallace and Gromit and actually thought the moon was made out of cheese."
LumSht
"Man, that episode made me cry. I wanted that robot to live his dream of skiing so badly. (Like he does eventually, but when they blast off and leave him I was in tears first time watching)."
GriffinFlash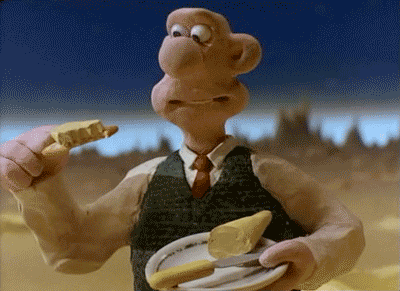 cheese GIF
Giphy
The "Catch"
"I was curious and had inquired about the concept of medicine. Parents rightfully told me that if I took medicine and wasn't sick, it could make me sick. My young brain morphed that into something more literal, I thought you would 'catch' whatever sickness the medicine was made to treat if you took it while healthy."
"Sneak one of mom's high-blood-pressure pills? Bang, you've now got high blood pressure for life. Cold medicine? Yep, now you have a cold."
franktheguy
In Bermuda
"That the Bermuda Triangle was way more deadly than it is. My stepdad was in the Navy and had a cruise that went through it. I was legitimately afraid his ship would be sunk and no trace ever found."
Inner-Nothing7779
"Yep. Turns out it's exactly as deadly as... any other busy seaway. Then any time a flight is delayed or a boat spends a few extra days out on the water."
"They get added to the count of people who 'went missing' in the Bermuda Triangle. Even though they... then show up, not even all that long later. You've basically got one incident of people refusing to believe their equipment and getting lost, and suddenly we think the place can contain anything from aliens to Skeletor."
Victernus
So Many Years to Go
"You die when you turn 100. I was so afraid of attending funerals but took comfort in the fact that my great grandpa wouldn't turn 100 until I was in my 20s, so I could move away and not get back in time for the funeral. Also that since I was born at 10:56 PM that I would be asleep when I died since that was a really late time of day. Then my great grandpa had a heart attack and died when I was 8 and I was really confused."
Racthoh
Watch Out
"That yellow lights turned on when they detected dangerous conditions, like an erratic driver or nearing pedestrians. I thought this because my parents said that the yellow light meant to 'watch out,' without further clarification."
jim45804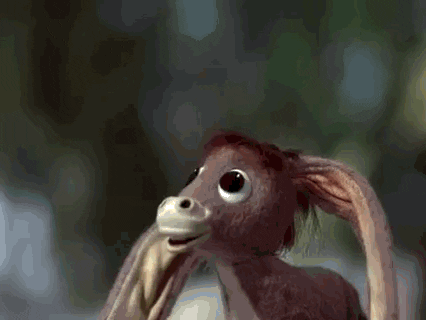 light nestor the long eared christmas donkey GIF by Warner Archive
Giphy
Yellow mean slow down. Take a breath.
Lies
"Thought my mom makes the best mushroom soup in the world and it's her recipe. Then found out it was just Campbell."
puffpuff_unicorn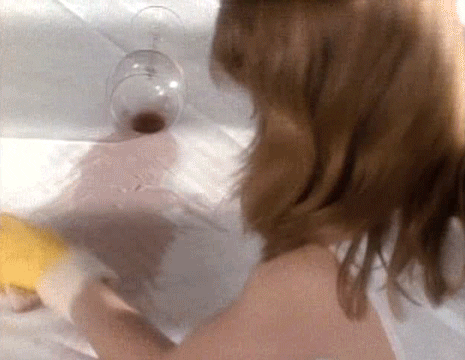 Liar Disbelief GIF
Giphy
Lifters
"I used to see those signs around stores that said, 'Shoplifters will be prosecuted.' I didn't know what shoplifting meant. I figured it was like weightlifting with the entire store building as the weight. I pictured big, burly, bald men that liked to go around heaving store buildings overhead, grunting and red-faced."
"I was afraid someone would try do it while we were out shopping. I once pointed out some big muscular guy in a store and whispered to my mother that he must be one of those shoplifters. She shushed me."
LeisurelyLoner
Everything
"I believed we could reincarnate as everything. I do mean everything. For example, I thought people could reincarnate as TVs and wondered if my TV was a person in its previous life and if it could see me watching it. I like to consider I was a pretty smart kid, so no idea why TF I believed that."
Pataconpats
Who Cares...
"I never actually believed in the tooth fairy I literally thought a dentist came into our house at night and did that tooth fairy stuff."
HELLOLOO
"My mother and aunt nearly crap themselves, when aged 6, I asked for them to search for the tooth fairy's address and phone number on google. Luckily the first article that came up, said the tooth fairy was homeless and too broke and I, as a child had too little empathy to care."
RubendeBursa
Homebase
"I thought teachers lived at the school."
UgliestDisability
"Both my parents were teachers so I thought all adults got summertime off forever just like kids. Boy was I disappointed when I found out that wasn't the case."
rudesby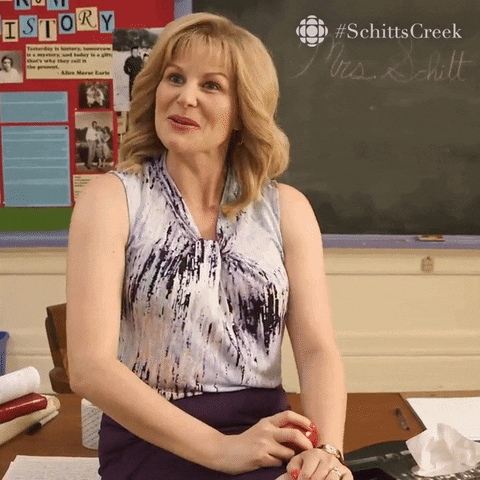 Canadian Comedy GIF by CBC
Giphy
Ah, to be young and full of hope. And believe anything.
Keep reading...
Show less
When I was a kid, I would occasionally watch this show called Big Bag. It went off the air more than 20 years ago and it seemed to only play at five or six in the morning. If I happened to wake up early, I'd catch it. It was targeted toward preschool viewers and was fun and silly, a partnership between Cartoon Network and what is now the Sesame Workshop.
Sometimes I wonder if I'm the only person who remembers it existed. But I'm not the only one with this kind of dilemma.
People shared their thoughts with us after Redditor LegitimateMangoHeir asked the online community,
"What's a show from your childhood that no one else seems to remember?"
Sagwa The Chinese Siamese Cat (2001)
"I thought Sagwa the Chinese Siamese Cat was a fever dream for so long."
lucianfoster
Probably because it only had a single season! Might as well have vanished off the face of the earth after that.
Hamtaro (2002)
"Hamtaro. For the LONGEST time I distinctly remembered watching the show but couldn't remember what it was called or anything else. I remember having a revelation in middle school and going "IT'S REAL???"
SurrealGod
It certainly was real! And it was quite possibly the cutest thing to ever be broadcast on our television screens.
Gargoyles (1994)
"There's a specific age group that really enjoyed Gargoyles."
[deleted]
Hi, it's me. I'm the age-group. There are dozens of us!
Mummies Alive! (1997)
"Mummies Alive! That and Gargoyles were my favourites to watch after school."
DiamondEyeOctopus
Another one that aired for a single season, it was part of a general trend of "mummymania" in 1990s pop culture.
Out of the Box (1998)
"Out of the Box. So long, farewell, to you my friends."
tryharderSr
This one had a good run. That theme song is now in my head.
Count Duckula (1988)
"Count Duckula. The best damn cartoon ever!"
Belthezare
I hadn't heard that theme song in decades and I was just transported back to my childhood room.
Maggie and the Ferocious Beast (2000)
"Maggie and the Ferocious Beast. Great googly moogly!"
peanutbutter707
O Canada! This one was cute!
Stick Stickly from "Nick in the Afternoon" (1994)
"Anyone remember Stick Stickley on Nickelodeon? I even remember the jingle but everyone I talk to looks at me crazy!"
eluzum
Write to me, Stick Stickley, PO BOX 963, New York City, New York State, 10108!
The Angry Beavers (1997)
"The Angry Beavers. People look at me like I'm a psycho when I mention it."
[deleted]
This one — along with CatDog — was super popular!
2 Stupid Dogs (1993)
"2 Stupid Dogs. Well, ain't that cute. But it's wrong!"
DeathSpiral321
I quote that line at least once a day. I loved that show.
You should probably run to YouTube and take a trip down memory lane. Thankfully, many of these are available in some capacity for you to enjoy!
Have some shows you love that you'd like to mention? Tell us more in the comments below!
Keep reading...
Show less
Not everyone wins the parent lottery.
It's a hard road when you have parents who don't support you or are openly hostile to you.
And the nonsense and cruelty can be subtle.

Sometimes it's the subtlety that's worse.
Redditor snoofle-science wanted to discuss the ways we can all tell how others we're brought up by people who maybe should've rethought breeding. They asked:

"What is a sign you grew up with shi**y parents?"
I got lucky with my parent but I feel others who got the opposite.
Center of...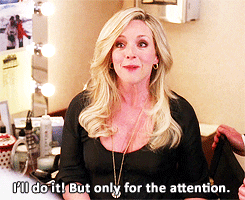 Ill Do It 30 Rock GIF
Giphy
"You are in your 40s and still crave attention and validation from anyone at all because you were ignored all the time."
JBLBEBthree
Protection
"Even at 31, feeling like if I get close to anyone they'll find a way to take advantage of me."
NoticeWhenUAreHappy
"I'm not even sure my parents are wholly to blame there, they taught me love is kinda conditionally based on being a success and family means never being comfortable directly opening up. And that truly dealing with things is best done by ignoring or shouting about them. It was other folks who took advantage."
cewumu
I want nothing...
"The last time I got new tires, my mom made me let her pay for them for me because I didn't have a job and she doesn't want me spending money. Within an hour after, she was already using it as leverage like a, 'I did this for you, now do this for me!' kind of thing. My dad let me reimburse them without her knowing, but still. My parents have caused me to not be comfortable with accepting anything from anyone anymore. Not even a Christmas gift from a close friend."
SilverLugia1992
Do X
"Not being able to recognize affection or how to show it healthily."
TwoLaysea
"Affection gives me panic attacks. I know I'm going to get in deep crap because they're going to follow up with 'since I'm so loving you need to do X' with X being something i know I don't want to do. Haven't lived at home in decades but I still don't trust when people are being genuinely kind and loving. I know the other shoe is going to drop with a whole foot in it."
digitalwyrm
Worth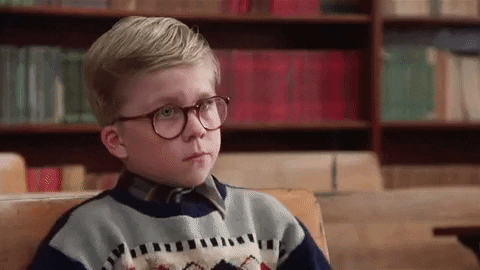 Sad A Christmas Story GIF by filmeditor
Giphy
"You feel intimidated by everyone around you, you feel like you're never good enough for anyone, no matter how much they tell you that you don't need to try so hard, and you generally have low self-worth."
mR-gray42
Some childhoods really are a tragedy.
Sorry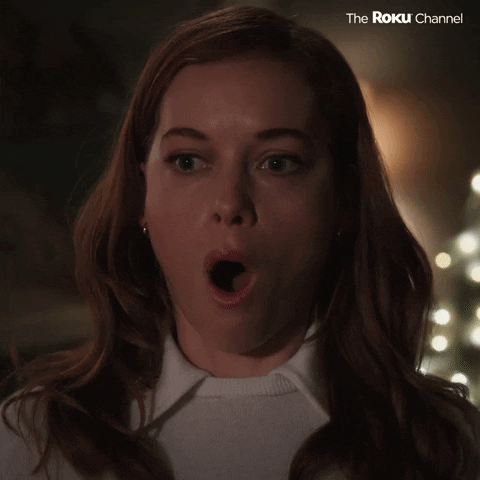 Oh My God Wow GIF by The Roku Channel
Giphy
"Being surprised people will apologize and want to talk out and deal with an issue instead of screaming and pretending everything is fine and never mentioning why there was a fight or argument at all."
ToastedMaple
Lies
"You remember being severely neglected yet you were told 'you are spoiled.'"
Embarrassed-Swan3568
"Lots of these hit close to home, but this one hits closest. Especially because my parents use money as a way of trying to keep me around for narcissistic supply."
"'Oh, they're such nice people, look at all they do for you!' Literally all I want in life right now is to not have to depend on them, I'd give every penny I have to not have to spend time with them and just constantly keep my mouth shut about my childhood abuse."
emueller5251
The Crave
"I once had one of my good friends tell me about how his dad never hugged him or said he loved him and this fantasy he had about his dad holding is head in his hands and telling him he loves him. I promised myself I would do everything I can to make sure my kids feel loved and are used to affection. And it's clear they crave it."
TheGlenrothes
I Remember
"When you really don't remember any good times you spent with them."
AverageLegoGameFan
"My family was mad when I didn't attend my grandfather's funeral last year. I thought about it for a minute... then realized I could not come up with a single positive memory of him or anything nice he ever said to me in my life (I'm 44)."
"I could, however, come up with a very long list of really shi**y things he did and said. So I realized, why would I want to go? Don't want to see anyone else that will be attending anyhow so, nope. I am an adult and I don't have to so I didn't and I am glad for my choice."
Business_Loquat5658
peace out...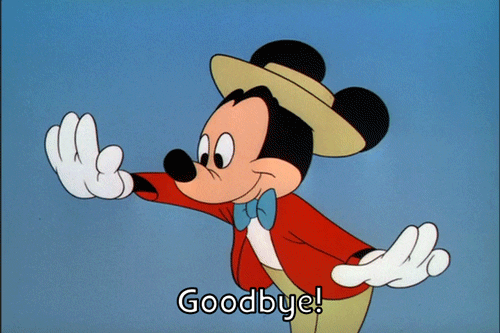 Bye Bye Goodbye GIF by Mickey Mouse
Giphy
"You don't talk to them anymore or want them in your life otherwise as an adult (e.g., not inviting them to your wedding, or want them around any potential children you may have)."
Cuish
Wrong Day
"They told me the wrong date was my birthday. Didn't find out until my sixteenth birthday going for my driver's licence. Couldn't be bothered with getting it right, real nice of them."
Argybargyass
"This exact same thing happened to me! 15+ years later and I still have to think about which day is actually my birthday."
FlamingosAreMean
People Skills
"Never believing a compliment. Always being anxious that people are mad at you/ignoring you if they're being quiet/not responding. Not being able to deal with confrontation/conflict in a constructive/healthy way. Basically you get crappy people skills and emotional damage."
nisharfa
Learn
"Anxious attachments carry into our adult relationships (platonic, romantic, professional, etc.) and there's so much we can learn about ourselves and how to cope by better understanding our attachment styles. Took me too long to learn that it's not normal to feel panic at intrusive, irrational thoughts about your loved ones all hating you or something."
frozenchocolate
Who?
"Panicking at the sound of your own name being called."
DraconicShopkeeper
"I'm 37 now. It still chills my blood and makes me go into a silent panic when someone does this. Bonus points if they use your full name and surname. Nicknames I use, does not seem to have this effect on me."
Belthezare

"That's not normal"
"When you are telling a story which you think is a funny story from your childhood, only for someone to turn around and tell you 'That's not normal.' If you've grown up in a very dysfunctional household, then not only is your norm set at a very messed up bar, but things that would be horrifying to others might be funny to you because of where your norm was set at. Examples of this can include 'funny stories' that actually featured a lot of violent or neglect."
Creative_Recover
Eat Up
"Scarfing down your food because you might not get any for a while."
tyrantofnothing
"Or not showing a preference for hot or cold food. Lot of days when mom would make a pot of food, get messed up for three days and not cook again so I had to just keep eating it. Makes you more resistant to food poisoning too because I basically always had it."
Zonerdrone
Signs
"Well. Your step dad could break your pinkie when you were a kid, trying to get him and my mom to stop fighting. And that pinkie could be bent all these years later. Because he took you to the school nurse (who he did meth with.) And she just gave you a pain killer and tried to yank it in place and then gave you a splint. That might be a sign."
LifeIsProbablyMadeUp
Convincing...
"My dad was yelling at me once and I couldn't take it so I made a snappy comment back. Instinctively I threw my hands up to block the blow I knew was coming. But then they both tried to convince me that my dad has never hit me before and why would I act like that... so physically abusive and mentally abusive with gas lighting."
DV_Police10
People really should have to be licensed to become parents.
Keep reading...
Show less
Oh to be a child again.
There are very few people who don't have a memory that runs through their thoughts every so often, which makes them reminisce about their childhood.
Be it staying up way past your bedtime in a blanket tent to watch a scary movie for the first time, or waking up at Christmas hoping that Santa didn't forget the Power Ranger action figure that you can never find in stores.
It's hard not to look back and smile at the good old days every now and then.
Redditor agentMICHAELscarnTLM was curious to hear what memories instantly sent the Reddit community back on a nostalgia trip, leading them to ask:

"What's something you can bring up right now to unlock some childhood nostalgia for the rest of us?"
How high could you go?
"That feeling when you are going as high as you can go on the swings."
"Power?"
"Freedom? "
"Hard to describe."- zazzlekdazzle
"What's your function...?"
"Conjunction Junction."- HarlanCulpepper
Before there was facebook.
"That sound of a door opening and shutting on AIM when your friend logs on."- Consistent-Candy6277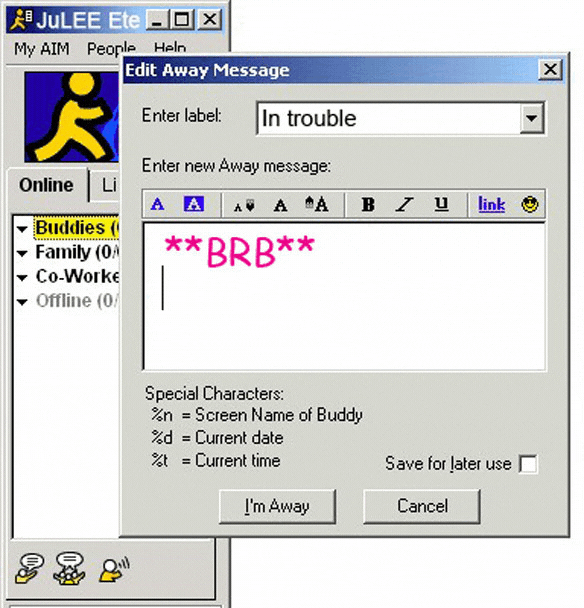 in trouble lol GIF by Nicky Rojo
Giphy
Snow Day!!!

"Getting up in the morning on a day it snowed to watch the list of closed schools across the bottom of the news/weather channel hoping your school was closed."- cmokelley213
Does anyone still have a VCR?

"When you'd watch a VHS and it would say 'and now your feature presentation'."- Mickthemouse
A gift bag perennial

"Chinese finger traps."- JbunnyThumper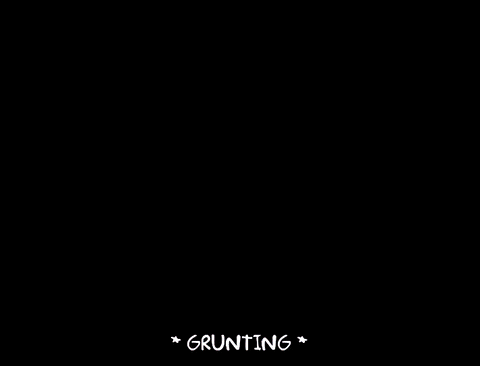 bart simpson help GIF
Giphy
Incentive to avoid mistakes.
"An eraser that looks and smells like a very fake strawberry."- zazzlekdazzle
Just don't push too much...
"Flintstones push pop ice creams."- Reveries25
Sleep in? Pffft!

"Waking up super early on Saturday morning before the rest of the family to watch cartoons."- helltothenoyo
"Mom, I think I have the flu..."
"Watching the Price Is Right when you were sick at home."- mayhemy11·
It goes without saying that there are numerous things about being a child that no one misses.
But oh, the things we wish we could do once more.
Then again, are we ever too old for swings?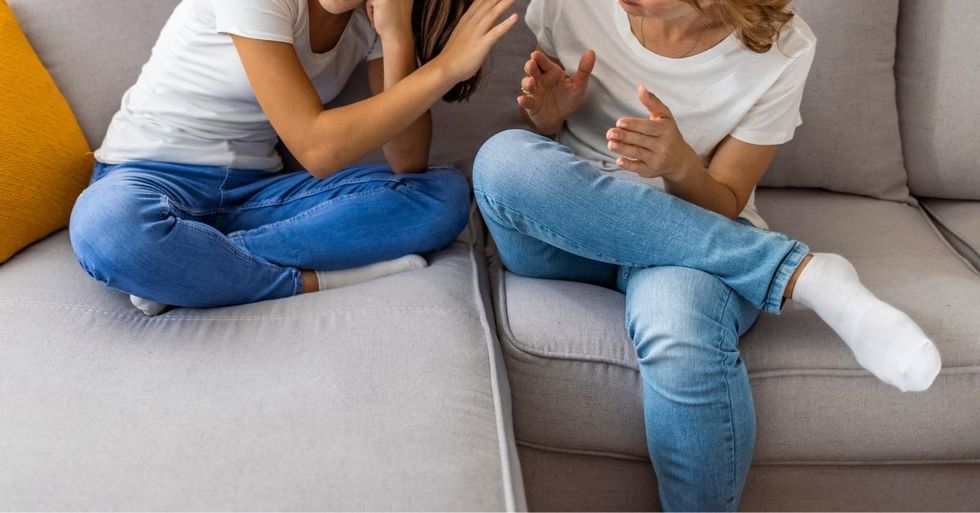 The transition from childhood to adulthood is never smooth. It can be a bumpy, turbulent ride from the moment puberty begins. Redditor Perfect_Ad5464 is reaching the end of high school, and getting ready for the next step in her life. However, her parents might want her to grow up a little more, a little sooner […]
More