I drove all night to get to you. I love that song. Originally sung by the Cyndi Lauper and then covered by theee Celine Dion. And I love to listen to that song while driving, at night, preferably while experiencing heartbreak, as is my masochistic nature. I'm often struck by how busy life can be at night when one is just putzing around behind the wheel. Oh things one can witness when the sun takes a slumber.
Redditor
u/Suspicious_Ad7948
wanted to discuss what happens when driving by the moon. So they asked...
[SERIOUS] When driving at night, what is the scariest/most unexplainable thing you've ever seen?
Want to "know" more? Never miss another big, odd, funny, or heartbreaking moment again. Sign up for the Knowable newsletter here.

Keep reading...
Show less
Be careful of the things you know you shouldn't be doing. There is always a chance someone will find out.

No matter how hard anyone tries, sending naughty pictures over the internet or doing the nasty with someone you're not supposed to, could be witnessed by anyone just inconveniently stumbling upon the scene.
Curious to hear about accidental sightings of stealth happenings, Redditor PMForDickGraysonPics asked:

"What did you see that you definitely weren't supposed to see?"
Nudies
These Redditors happened upon some revealing images involving scantily-clad women.
What Mom Did
"One time I was up late at night scrolling Facebook at the same time as my drunk married mother who was an entire timezone away at the time. She was messaging an old fling from high school while her husband was away at work and was sending him close up pictures of her vagina. How I know this is because she didn't send them via messenger, SHE POSTED THEM ON HER ACTUAL FACEBOOK PAGE. I had to call her in the middle of the night in her zonked out stupor to get her password to delete pictures off her own Facebook page."
Retrospective Look
"Was fixing an elderly neighbor's laptop that had nudes of his wife on the desktop with the thumbnails at maximum size. It's like he wanted me to see them. I will say though, she had a bangin' bod for a woman in her 70s. I think it's safe to say he thought the same."
The Moaning Woman
"In my high school Spanish class, our teacher had taped (VHS) a telenovela for us to watch. When she put the VHS tape in, there was about .25 seconds of a porno that played...a topless woman moaning. Out of a class of around 30 kids, only about 5 of us looked around at each other and locked eyes with a 'did anyone else just see that?! look. Our teacher must have taped over an old porno VHS of hers."
Cheaters And Sex

Spotted: People seeking intimacy with people they aren't supposed to – or in one case, where they shouldn't.

No-So Clandestine Meeting
"Was working at a hotel during college and saw my lab partner get a room with the professor."
The Secret
"My dad gave me a piece of furniture one time. When I got it home, a post-it note which had been stuck to the bottom floated down to the floor. I picked it up, and in my dad's unmistakable handwriting were various notes about gay personal ads he'd been responding to -- details about the other guys. Their names and ages and sexual interests, the status of their conversations, etc. My dad was, at least I thought, very straight. I put two and two together and realized this piece of furniture was from an apartment he kept briefly while he and my stepmom were on the outs for about a year. None of this bothered me one bit, but I got the distinct impression that my stepmom (an older, very conservative lady) would have NOT been cool with any of this... I let him go to his grave without ever telling him."
Revealing Correspondence
"When I was still married, my (then) wife had left her phone on to run to the bathroom while I was in bed, I looked at it for the time, and found it was left open to a secret Gmail account she was using for sending literally hundreds of nudes back and forth between many many dudes. For years. Up to that night while she was fully 6 months pregnant. Mostly original stuff too. I think that hurt more."
Unfaithful Girlfriend
"The night I learned my ex gf was cheating, she just got up from the couch to kill a bug and left her phone face up on the couch with Snapchat open. The chat had a picture of her boobs and some sexting replies from the guy. My heart dropped down to my butt. Man, cheaters suck"
Nature Love
"I was hiking in a forest with some friends, and as we continued on the trail, the mound of rocks on our right side opened up to more forest. Myself and one of my friends were leading the other two by a couple of yards, and we both briefly saw a couple having sex several hundred feet into the forest on that right side. My friend and I gave each other that 'did you see that sh*t too?' look. By the time my other friends caught up the couple had split and we couldn't see them anymore. It was like 2pm in broad daylight off of a main road, which was the weirdest part."
Grim Sightings
The following Redditors shared the things they saw not involving nudity.
Eternal Slumber
"Bout 5 years old woke up to the snow finally starting to melt. Notice a girl 'asleep' in the garden. Went a told my dad, he took one look and told me to go play in my room. Turns out girl had been 'asleep' in our front garden for about 2 weeks buried and frozen under the snow."
Fatal Accident
"Saw a man crash his motorcycle into the back of a parked car. He flipped over the car hitting his head on the pavement and dying on scene. Firefighters showed up and sprayed his brains and blood down the storm drain. Later found out it was a girls father who I went to middle school with. I was 12."
Watery Grave
"Human bones in the bottom of a cenote in the yucatan of Mexico. Dad told me to stfu and not swim in that area anymore."
I didn't necessarily see it with my own eyes but I heard two of my friends going at it behind the backs of their respective significant others.
They probably thought I was passed out. News flash: I wasn't.
I, unfortunately, was sharing a room with them and another friend. He and I woke up to sounds moaning in the bed next to us, and I'm pretty sure our friend wasn't giving her a massage.
Keep reading...
Show less
I love money, and I love to spend it. But I also love to be frugal and economic in my spending choices. I am always shocked to see how some people will just throw money about like it's water. (And we shouldn't be wasteful with that either!) Whether you have an abundance of it or not, you might want to rethink a couple of choices. Like ten grand for socks? Really?
Redditor u/Bxtweentheligxts wanted to hear about the most outrageous ways people throw around money by asking... What's the most overpriced item you seen someone actually buy?
In New York City there is a restaurant, I believe it's "Serendipity." It's a city must see and a lifestyle staple. They're famous for their desserts and a special hot cocoa but they also have what is said to be one of the world's "best" ice cream sundaes, that goes for a measly... $1000. Sounds like a steal. From your pocket! And anyone who buys it really should reflect on their life choices.
Chips Away...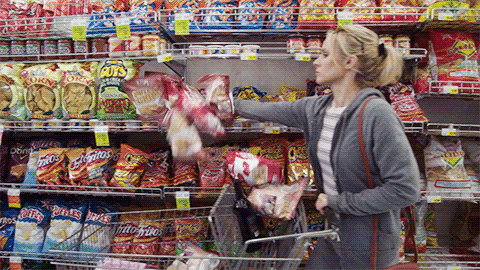 GIF by The Good Place
Giphy
I once sold a classmate a bag of chips for $20. I was working a snack sale at school where we sold cups full of chips.
We figured we could get about 20 cups for $1 each out of a bag, so we charged $20 for the bag and she actually bought it. The bag of chips itself couldn't have been worth more than maybe $3 or $4 dollars.
Gamer Way
Gencon is a big board gaming convention in Indianapolis every year. "The 4 best days in gaming!"
One of the booths sell mystery boxes. The most expensive one was like $200, so my friend bought it. It was filled with junk. A crappy Pikachu mug, a couple of anime pictures, a blanket, and a couple of other small decorative statues of characters that we didn't recognize.
Then, he had to carry that huge box all the way around the con for the next 4-5 hours until we went back to the car.
That's been 5-6 years ago and we still give him crap for that.
Speak Up
When I was in 8th grade, I needed a microphone to play with friends online and the school art show was coming up. Parents can bid on certain pieces they like but usually only the best of the best get bids. I put a crappy looking clay mug for a starting bid of $25. Turns out someone bought it... my mom did. Was nice microphone.
Pop!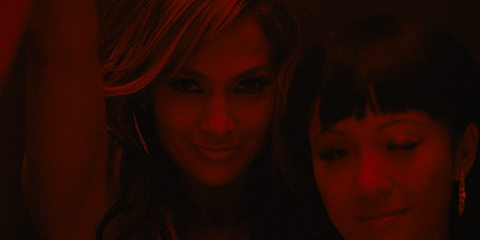 Feelin Myself Jennifer Lopez GIF by Hustlers
Giphy
A bottle of champagne at a strip club.
OMG Me Too! 
A lady in front of me in line at Kohl's once paid full price for a shirt.
Last time I bought something at Kohl's they aggressively talked me into buying it on a store credit card for 15% off which I then had to go home and cancel. Now I'm too embarrassed to go back to kohl's because I'm scared they'll just make me get another one.
Yeah see, no. All of those things can be bought on sale or at a bargain store. And champagne at a strip club? How can be just be so willing to spend? It's like an addiction. Let's continue...
You mean Diapers?
Designer underwear for toddlers, i mean really they fit them what 4 weeks? Sure they need 60 bucks a piece panties why not.
There is so much waste and overspending in the market for clothes and accessories for babies and young kids, it's crazy. I got nearly everything for my kid second-hand at a fraction of the price.
Just keep an eye on local classifieds, or family and friends with older kids. My brother has two sons that are older than my kid and my sister-in-law always wanted her kids to have "the best", so my kid has more high-quality hand-me-down clothes than he knows what to do with.
I'll Take a Bud
A $15 Coors light at a festival.
Bwahaha.
I will raise your beer at the ball game with wine at the opera.
I once ordered a glass for now and a glass at intermission with a couple of snacks.
The cashier said $15. I was a little surprised it was that low. Because I am not a fool who would let some student take the fall for an honest mistake, I asked if he was sure. Yep, completely rang it up wrong. $46 dollars later I declare that this is properly inflated prices I was expecting.
Light Catcher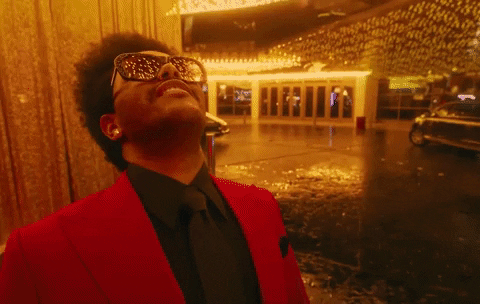 Happy Joy GIF by The Weeknd
Giphy
A $15,000 triangular crystal, "sculpture," that would capture light and cast a rainbow on the room.
For Me
My own painting.
One foot square, made in 10 minutes with a palette knife. It started as simply a place to scrape leftover paint off my knife Then I squished a couple blobs of color on it and spread it around improv style. Seriously, 10 minutes tops. When I turned it upside down, it happened to resemble an object/scene.
Apparently it really struck a nerve with someone I know, a visceral response each time he views it. I tried to gift it to him twice, but he insisted on paying $500 for it. It's the highest per-hour income, and highest priced artwork, I've ever made.
It's all so random.
Hammer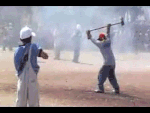 surprised hammer GIF
Giphy
In fourth grade, while visiting the local museum, my friend paid $15 for a piece of sandstone with the word "hammer" written on it in marker. It was supposed to be a Native American hammer, but of course it'd just crumble if actually hit against anything.
What have we learned? No matter how much money you have... there is always ways to have more, through thrifty deal making. So much waste on this thread. And never NEVER buy drinks at entertainment venues. Unless you're gonna skip rent that month. LOL
Want to "know" more? Never miss another big, odd, funny, or heartbreaking moment again. Sign up for the Knowable newsletter here.

Keep reading...
Show less
We all have our moments of giving in to a situation.

Because fighting against something that inevitably won't end well or winds up causing more stress is ultimately not worth it.
So it's refreshing when someone refuses to abide by an expected code of behavior to "keep up with appearances" and instead opts to flip the bird to an undesirable situation and go about their day.
Curious to hear how about people who couldn't be botherd, Redditor sakil-food-lover asked:

"What's the most refreshing act of " I don't give a f**k" that you've ever witnessed?"
Keep reading...
Show less
I fully understand the need for discipline. In fact, I have been appalled by some of the behavior I've witnessed coming from the younger generation the past decade or so. Back in my day (Did I really just say that?) we didn't talk back to our elders, we were courteous, heck we were just all-around more respectful. We had to be, it was that or I'd have my mouth washed out with soap. Nowadays kids are built different.
Redditor
u/Garrett_Cartoonist
wanted to hear from everyone who wants to dispute some school issues by asking...
Students, what is the most unfair suspension/expulsion you've ever seen in all your years of schooling
Want to "know" more? Never miss another big, odd, funny, or heartbreaking moment again. Sign up for the Knowable newsletter here.

Keep reading...
Show less