Weird Al Yankovic's masterful parodies and original songs have been delighting many a music fan since his debut on Dr. Demento in 1976.
Some of Al's parodies have proven to be even catchier than the songs they're based on.
Redditor imnotsteven7 asked:
"What's a Weird Al song you like more than the original?"
I'm Fluent In Java Script As Well As Klingon
"White & Nerdy"
-JohnSmith20211101
"I still can't believe I saw him preform live when I was 14. I still remember when he finished and everyone kept screaming encore and then after 5 mins of that he comes flying out on a Segway singing White and Nerdy!"
-yaboieth
"For years Al boasted in interviews how Chamillionaire had sincerely complimented his rap skills."
"If he tried that now the reaction would be 'Cha-who?'"
-mikeputerbaugh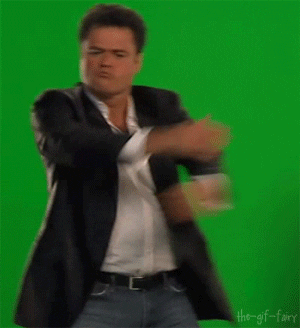 Giphy
I Don't Even Like Liver
"Trapped in the Drive Thru, 100%"
-ChrissiTea​
"Fr though that song got me through some tough times. I can't tell anyone cause they'd think I was joking."
-PapaSkump
"Sometimes you just need some Weird music to get you through the tough times."
-Fyrrys
Gonna Familiarize You With The Nomenclature
"Word Crimes. Blurred Lines is douchey. Al's version is like a PG 13 version of Schoolhouse Rock."
-ginastarke
"Weird Al has a big dic - tionary..."
-TigLyon
"I just rewatched the video and I caught another joke that may or may not have been intentional when he said 'hire a CUNNING LINGUIST'"
-icerope1199
"There are no accidents with Weird Al, dude is simply two steps ahead of everyone."
-TigLyon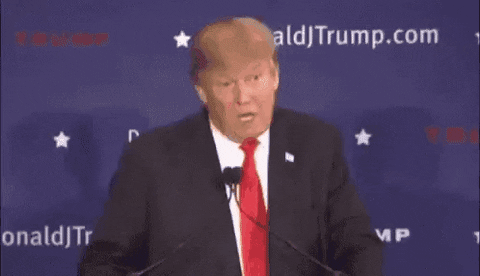 Giphy
I've Figured Out These Shadow Organizations
​"Foil. Always makes me chuckle."
-Purple_Meeple_Eater
"Love the turn halfway through the song."
-SomeGuyInSanJoseCa
"'...so I made this hat.'"
"Possibly the best-placed five monosyllabic words in all of pop music, ties the whole thing up with such a neat little bow."
-bonos_bovine_muse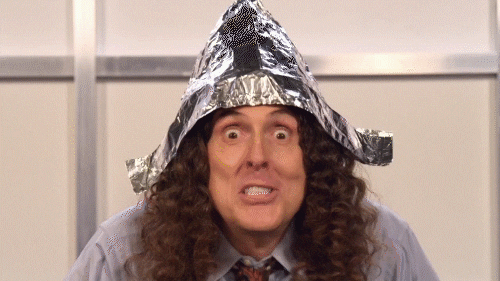 Giphy
Tonight We're Gonna Party Like It's 1699
​"Amish Paradise is timeless. Still holds up so good."
-Spartan_365
"Anytime I watch the video I'm still impressed by the part at the end where the video is playing backwards but he's singing 'forwards'. Must've took a hell of a lot of practise."
-quiet_desperado
"This is the one I was going to pick, the 'FOOL!' Gets me every time."
-armchairwarrior69
"For me it's 'or else, my brother, I might have to get medieval on your hiney!'"
-kosherkitties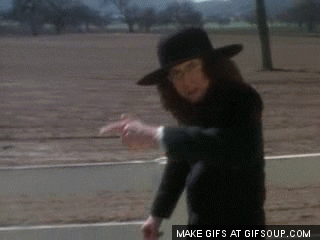 Giphy
A Long, Long Time Ago, In A Galaxy Far Away
"​The Saga Begins"
-SculpinIPAlcoholic
"According to Don McLean his kids played it so much that he found himself stumbling a bit when performing American Pie."
-SessileRaptor
"That reminds me of how The Presidents of the United States of America starting adding the last line from Gump ('And that's all I have to say about that') to Lump when they would perform it live."
-twcsata
"I genuinely can't sing along to the original without getting confused."
-Ethancordn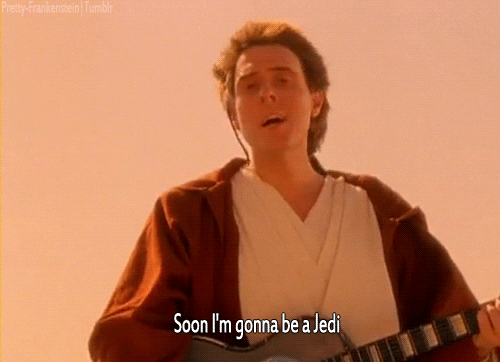 Giphy
Don't Know What I Was Thinkin' Of
"I Lost On Jeopardy!"
-tiredoldman55
"Baby"
-OldBorin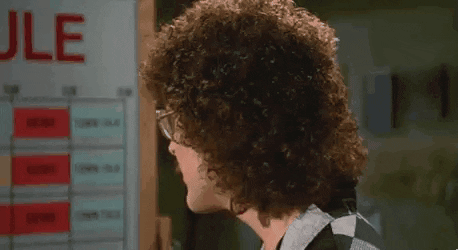 Giphy
43 Bumper Stickers And A YOLO License Plate
"​Tacky is hilarious and one of my favorites."
"'If I'm bit by a zombie I'm probably not telling you'"
-TheSilverCrystal
"Love the video, I have to say Jack Black was so fun!"
-UnluckyRanger4509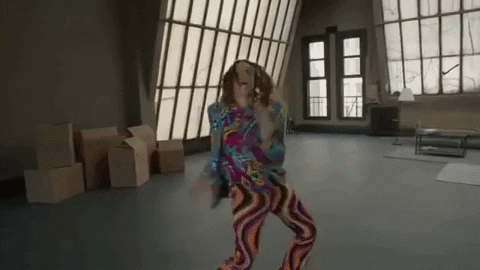 Giphy
It's All About The Pentiums, Baby
"All about the Pentiums."
-20InMyHead
"Do you wanna be a hacker? A code cracker, slacker? Hanging out with all the chatroom yackers?"
-rexstuff1
"This song randomly showed up in my head today after years of not thinking of it. Now it comes up in Reddit. Life is weird. 'What kind of chip you got in there, a Dorito?'"
-RynoLasVegas
Parody Of Style
"Dare to be stupid."
"He copied Devo's style so well, Devo said it was the best song they never wrote."
-i_might_be_weasel
"When I was a teenager, my friend and I went to a Weird Al concert. I swear that 'What did I say?' portion took at least 2 minutes of him saying 'I can't hear you.''A little louder now', etc..."
"Between that, the fat suit for Fat, and launching mini lightsabers into the crowd after The Saga Begins, that's still one of my favorite (if not favorite) show I've ever been to."
-ZombieShellback
"I feel the same way about Everything You Know is Wrong. I don't think it was a parody of anything but it's my favorite Weird Al song."
-shojokat
"I think it's just supposed to sound like They Might Be Giants in general."
-Penguator432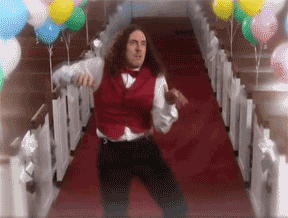 Giphy
These Low Effort Jobs Have Surprisingly High Salaries | George Takei's Oh Myyy
Have you ever worked one of those jobs that paid you to kinda sit there? If you have, you know the joy that comes with watching the entirety of Breaking Bad ...
It's A Fact I'm A Quack
"Like a surgeon. Great music video."
-Katiepotatoes
"Didn't Madonna give Weird Al the idea behind the song?"
-Seaworthy_Zebra5124
"Sort of, I think he said it was gonna be "Like A Sturgeon" until she suggested surgeon & started riffing lyrics with him, which sounds pretty awesome"
-pmw1981
We've Got Snazzy Suits And Ties
"Most of them lol, but Party in the CIA is a personal favorite."
-sh4d0w_pr1nc3
​"'We only torture the ones we don't like, you're probably gonna be OK'"
-vagiamond
"No no.no no if I think about it it's going to be in my head for a solid week."
-Spock_Rocket
His Originals Are Amazing Too
​"While it's not a parody, One More Minute has got to be one of the funniest songs I've ever heard."
-OffusMax
"People definitely don't talk about Weird Al's originals enough. One More Minute is my favorite, but Virus Alert is a close second."
-redsyrinx2112
"My second favorite Weird Al original is Christmas at Ground Zero"
-OffusMax
It Doesn't Matter If It's Boiled Or Fried
​"Eat it. My brother is a picky eater so we play it when he won't eat something to hype him up."
-FunkyMongoose_22
"My parents used to make references to Eat It all the time and they always said "it's a song" and then they showed my sister and I the music video and song. It was the best thing ever."
-eqeew2
Oy Vey, Oy Vey
​"Pretty fly for a rabbi."
-Pottymouthoftheyear
"How ya doing Bernie?"
-SunflowerChild_7
"On high holy days, you know he prays and praysAnd he never eats pastrami on white bread with mayonnaise..."
-GrumpyCatStevens
I'll Be A Human Jelly Bean
​"Perform this Way - Weird Al is at his best when he full on parody's the artist's style."
-Heytherehotballs
"My favourite part is the hey hey hey from the porcupine on his head. No idea why but it cracks me up everytime."
-TheKnight_WhoSays_Ni
​"Living with a hernia."
-Touch_Desperate
"I can't listen to the original without hearing this version. It's great."
"Cool video too. It's crazy how good he is at incorporating James Brown's dance moves for comedic effect. And at one point he does a mic kick that is actually pretty impressive."
-Sendbeer
Our Prices Are Low, Our Staff Is Underpaid
​"King of Suede. The store I worked at would play The original and I'd hear 'it's the same old sale as yesterday'"
-tang cameo
"Deep cut for that one. I love that song though. I do like the original, but not as much."
-twcsata
This Cheese 'Round The Clock Is Gettin' Me Blocked
"​'A Complicated Song' still makes me chuckle after all these years."
-themothhead
"Should I go ahead and propose and get hitched and have kids with eleven toes and"
"Move to Alabama where that kind of thing is tolerated?"
-Anonymous7056
And Jerry's In The Middle Tryin' To Be The Referee
"​Jerry Springer (parody of "One Week" by Barenaked Ladies)."
-SomeGuyInSanJoseCA
"Jerry Springer is so underrated. He does his usual thing of trying to use similar sounds for the parody lyrics, but he knocked it out of the park with Jerry Springer. There are so many lyrics."
-redsyrinx2112
Weird Al is an international treasure.
It's truly hard to pick his best song.
What's your favorite?
Want to "know" more?
Sign up for the Knowable newsletter here.
Never miss another big, odd, funny, or heartbreaking moment again.
Keep reading...
Show less