Get ready, everyone. Here's the validation that you anticipated.
A study of more than 650,000 people in Denmark found no link between being vaccinated against measles, mumps, and rubella and developing autism. The study is the largest of its kind and discounts a tiny study "published more than 20 years ago that has since been expunged from the medical literature," according to one report.
This is a comprehensive study which shows the MMR vaccine does not cause autism. How about we make this go viral? https://t.co/tYoGKYv8mc

— Sheera Frenkel (@Sheera Frenkel)1551762327.0
The results, published in the Annals of Internal Medicine, was conducted by researchers at the Statens Serum Institut in Copenhagen, give us insight into the scope of this study, which involved 657,461 Danish children born between 1999 and 2010. Some of the researchers involved in this study published an earlier article on this same topic in the New England Journal of Medicine in 2002. That study based its data from 537,303 Danish children born between 1991 and 1998.

According to Anders Hviid, one of the researchers involved in the study, conducting similar research was important because the concerns from a very vocal minority that there could be a link between vaccines and autism is as present as ever.
He said:
"The idea that vaccines cause autism is still going around. And the anti-vaxx movement, if anything, has perhaps only grown stronger over the last 15 years. The trend that we're seeing is worrying."
Hviid notes that the size of the study allowed researchers to investigate other claims that are made about MMR vaccine, such as a rather common one: That children already considered "at risk" for developing autism could develop the condition by receiving the vaccine. The same argument has also been made in cases of children who have autistic siblings.
Guess what? No connection. At all.
As Hviid and his co-authors wrote:

"We found no support for the hypothesis of increased risk for autism after MMR vaccination in … Danish children; no support for the hypothesis of MMR vaccination triggering autism in susceptible subgroups characterized by environmental and familial risk factors; and no support for a clustering of autism cases in specific time periods after MMR vaccination."
If you're wondering how such nonsense began, you have Andrew Wakefield to thank.
Wakefield is a discredited former British gastroenterologist who was the lead author of a fraudulent research paper claiming that there was a link between MMR vaccine and autism and bowel disease.
In fact, this latest study found that MMR vaccine decreases the risk of autism in certain subgroups, dealing yet another blow to Wakefield's "work."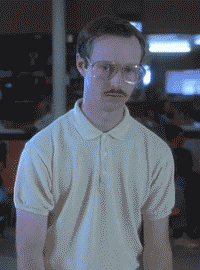 media3.giphy.com
That's a relief, right? You bet.
My favorite thing about the new autism/vaccine study was that it actually found that in many subgroups vaccination… https://t.co/RIoW0mHPuw

— Health Nerd (@Health Nerd)1551820511.0
🚨A massive study of 657,461 children, in which 6,517 kids were diagnosed with #autism, shows that kids who received… https://t.co/OU6oHDl2Lr

— Dr. Dena Grayson (@Dr. Dena Grayson)1551794038.0
Again: MMR Vaccines Don't Cause Autism Now confirmed by biggest study of 657,461 Danish children. Remarkably, MMR v… https://t.co/5IJyDGQd4F

— Bjorn Lomborg (@Bjorn Lomborg)1551777438.0
A major decade-long study has found there is no link between the Measles-Mumps-Rubella vaccine and autism. Examined… https://t.co/9lOpRyVbpK

— C. S. Prakash (@C. S. Prakash)1551749809.0
This news comes as reports of the consequences of anti-vaccination rhetoric continue to roll in. At this very moment, the United States is grappling with six separate measles outbreaks. The Centers for Disease Control and Prevention noted that there were 206 cases reported in January and February. That amount is higher than all of the measles cases reported during 2017.
Get out there and vaccinate your kids, people! Science has spoken!
Keep reading...
Show less
A new report from the World Health Organization (WHO) lists "Vaccine Hesitancy" as one of the top threats to public health in the world.
WHO defines "Vaccine Hesitancy" as:
"The reluctance or refusal to vaccinate despite the availability of vaccines."
This reluctance has contributed to a resurgence of vaccine-preventable diseases.
"Measles, for example, has seen a 30% increase in cases globally. The reasons for this rise are complex, and not all of these cases are due to vaccine hesitancy."
"However, some countries that were close to eliminating the disease have seen a resurgence."
"Health workers, especially those in communities, remain the most trusted advisor and influencer of vaccination decisions, and they must be supported to provide trusted, credible information on vaccines."
Renowned children's author Roald Dahl lost his daughter Olivia to measles in 1962, one of these now-preventable diseases. Dahl's description of his loss, published in The Encephalitis Society Fact Sheet, serves as a stiff reminder of the horrors of the measles virus.
There was no vaccine available in 1962, when Olivia contracted measles, but Dahl wrote his letter to encourage those who were unwilling to vaccinate their children, either out of fear or stubbornness.
"Olivia, my eldest daughter, caught measles when she was seven years old. As the illness took its usual course I can remember reading to her often in bed and not feeling particularly alarmed about it."
"Then one morning, when she was well on the road to recovery, I was sitting on her bed showing her how to fashion little animals out of coloured pipe-cleaners, and when it came to her turn to make one herself, I noticed that her fingers and her mind were not working together and she couldn't do anything."
"'Are you feeling all right?' I asked her. 'I feel all sleepy,' she said."
"In an hour, she was unconscious. In twelve hours she was dead."
"The measles had turned into a terrible thing called measles encephalitis and there was nothing the doctors could do to save her. That was twenty-four years ago in 1962, but even now, if a child with measles happens to develop the same deadly reaction from measles as Olivia did, there would still be nothing the doctors could do to help her."
"On the other hand, there is today something that parents can do to make sure that this sort of tragedy does not happen to a child of theirs. They can insist that their child is immunised against measles. I was unable to do that for Olivia in 1962 because in those days a reliable measles vaccine had not been discovered. Today a good and safe vaccine is available to every family and all you have to do is to ask your doctor to administer it."
"It is not yet generally accepted that measles can be a dangerous illness. Believe me, it is. In my opinion parents who now refuse to have their children immunised are putting the lives of those children at risk. In America, where measles immunisation is compulsory, measles like smallpox, has been virtually wiped out."
"Here in Britain, because so many parents refuse, either out of obstinacy or ignorance or fear, to allow their children to be immunised, we still have a hundred thousand cases of measles every year. Out of those, more than 10,000 will suffer side effects of one kind or another. At least 10,000 will develop ear or chest infections. About 20 will die."
"Every year around 20 children will die in Britain from measles. So what about the risks that your children will run from being immunised?"
"They are almost non-existent. Listen to this. In a district of around 300,000 people, there will be only one child every 250 years who will develop serious side effects from measles immunisation!"
"That is about a million to one chance. I should think there would be more chance of your child choking to death on a chocolate bar than of becoming seriously ill from a measles immunisation."
"So what on earth are you worrying about? It really is almost a crime to allow your child to go unimmunised. The ideal time to have it done is at 13 months, but it is never too late. All school-children who have not yet had a measles immunisation should beg their parents to arrange for them to have one as soon as possible."
"Incidentally, I dedicated two of my books to Olivia, the first was 'James and the Giant Peach'. That was when she was still alive. The second was 'The BFG', dedicated to her memory after she had died from measles. You will see her name at the beginning of each of these books. And I know how happy she would be if only she could know that her death had helped to save a good deal of illness and death among other children."
Dahl's words seem even more important now, with news of a recent outbreak of measles in the northwest United States.
Americans getting measles in Washington State in 2019 via @AP Even though only 1-3/1,000 measles cases are fatal, g… https://t.co/8J8hOf01Cc

— H.L. Greenberg, M.D. (@H.L. Greenberg, M.D.)1548682736.0
Vaccines save lives you dolts https://t.co/nXsT4hVa13

— #BearJew (@#BearJew)1548680121.0
#measlesoutbreak won't affect just your skin....it will affect your whole system including your eyes 👀!!!… https://t.co/zeqFAsEZst

— Lourdes Pereda MD (@Lourdes Pereda MD)1548649872.0
If you counted on everyone else to get vaccinated so that your kid didn't have to, THINK AGAIN!!! #VACCINESSAVELIVES https://t.co/XkT5pBLpGl

— Terri Leary (@Terri Leary)1548676415.0
@JonnyIsLively @Boone_85 @cnnbrk Hey, how about using something called science and create, I don't know, a "vaccine… https://t.co/sNCTpYr0Yl

— Brighton Heights Gal (@Brighton Heights Gal)1548570813.0
Vaccines save lives. Get your children (and yourself) vaccinated.