In this day and age of advancement, it's crazy how so many things leave our heads scratching.
Like how in 2022 is such and such still around?
Everyone in New York wondered that for the past decade until they took the final payphone.
I always wonder about companies that still make you send a fax.
Y'all have heard of email right?
Redditor Pineapple_WarpDrive wanted to compare notes on why we think certain things and parts of life are not yet obsolete this late in the game of time. They asked:
"It's 2022, what shouldn't exist now?"
I feel like the list will be longer than we expect. We are still behind in certain ways.
lazy...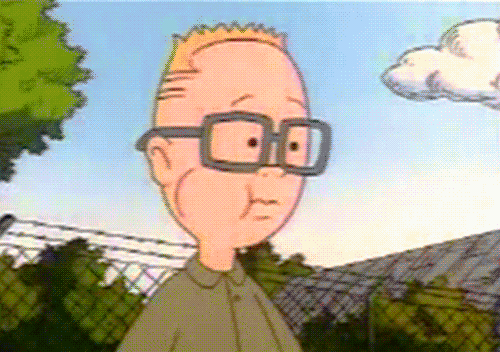 Bubble Gum Cartoon GIF
Giphy
"People sticking gum on random surfaces instead of at least throwing it towards the trash can a few feet away."
iesharael
How is this allowed?
"'Convenience' fees to pay bills online."
Rude_Yam_9962
"Yeah or any 'additional fee' that's required to buy the product or service. Advertise $100 but then at check out they add in service fee $25, convenience fee $10."
"Always at the last second too, usually right before you enter your credit card info. Wtf? How is this allowed? Just advertise $135 if that's the price the customer is paying. Should not be allowed to bait a low price and switch with a higher one once the customer is already invested."
REDDIT
Can you hear me now?
"Not being able to get cell service is spots in my own home."
Haunting_Spot_8002
"A friend worked in Africa building homes for the people. He said there were bush men with spears and loin cloths with a cell phone clipped on the side. Middle of nowhere yet reception everywhere."
RedLeader7
"Most of Africa skipped land lines altogether and went straight to mobile. In the west, cell phones and mobile internet are a luxury, in less developed regions it's often the only way to communicate."
pixelbart
System Collapse
"Companies that create problems and sell solutions instead of solving existing problems."
draconic_oxalis
"This was the inevitable outcome of an economic system in which only those doing labor are allowed to have food and shelter, yet technology is constantly reducing the amount of labor that is actually necessary."
"We only get money for food if we are seen to be working on problems. Now we're having a shortage of actual problems so we must make artificial ones to keep surviving. If only we had UBI, all of these pointless industries would disappear overnight as no one wants to keep working these jobs they know are pointless."
snapwillow
Hang Up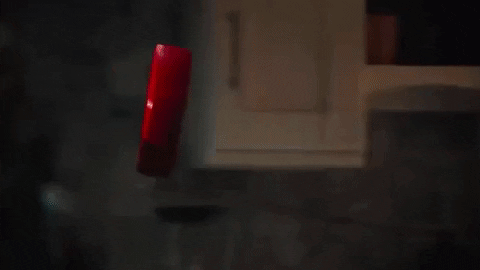 Call Me Hello GIF by IDK
Giphy
"Spam calls."
mstrss9
"I literally had spammers somehow dupe the phone number of my local council, it's scary just how close they can get."
Hazbro29
I HATE these SPAM calls. All hours of the day and night. I hate you!
Speed Up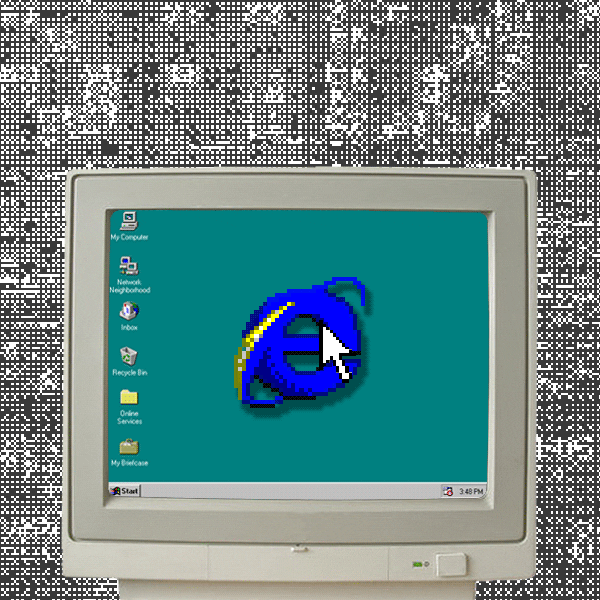 Internet Mouse GIF by kotutohum
Giphy
"Slow internet."
Necessary_Rule_8485
"We figured it out. Just that the companies are greedy and keep the money for themselves instead of upgrading infrastructure."
Unlucky_Clover
Paper Trail
"Junk mail."
furryShambler
"I know! Whatever happened with the Paperwork Reduction Act?"
Julie-Andrews
"in the U.S. you can reduce your junk mail a lot by going to.DMAChoice.org and OptOutPrescreen.com and filling out the forms for your address. I have reduced my junk mail by about 90% : FTC source"
FSMFan_2pt0
car-centric
"Having to spend 3 hours in traffic everyday."
CampaignAlternative3
"Because North American cities have over restrictive zoning laws that segregate cities based on type of usage and they build to a very low density and with car-centric development that makes it so everyone has to use a car to get anywhere."
houndog129
"It's not so easy to just 'find a job closer to home' for example I'll search on Indeed and the closest job in my line of work is like 2hrs away."
PhatShadow
It's Round
"Flat Earthers."
da_sylent
"So everything but earth Is round right? (according to flat Earthers) So as some members say it's like a frisbee in space. What if, bear with me... the reason the world will end is because a giant dog will catch us and kill everyone on earth by shaking the frisbee too much and cause floods and crap. Because if so, that's how I wanna die, letting a pupper have some fun with a fisbee."
viber223
Gross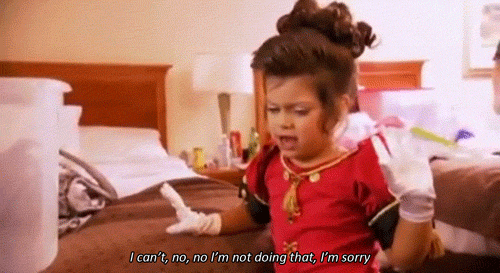 understand john boehner GIF
Giphy
"Child beauty pageants."
Heliouse66
"If I see a mother make her child do one of those, I WILL judge her."
EarwaxWizard
Can we work on eradicating these things? It's all well past expired.
Want to "know" more?
Sign up for the Knowable newsletter here.
Never miss another big, odd, funny or heartbreaking moment again.
Keep reading...
Show less
In 1492 Colombus sailed the ocean blue.
... it's a rhyme that's stuck in so many of our heads, but its completely useless. You know it, I know it, the schools knew it.
Colombus wasn't the first to "discover" America, and none of the little chants mentioned the whole murderous rampagey bits.
But the ocean was BLUE, y'all. And that rhymes with TWO, like 1492. So here we are.
Reddit was asked:
"What's the most useless thing you learned in school?"
... and yeah ... it would be great if the educational system gave us something useful.
Mostly, it's stuff like this, though:
Ginger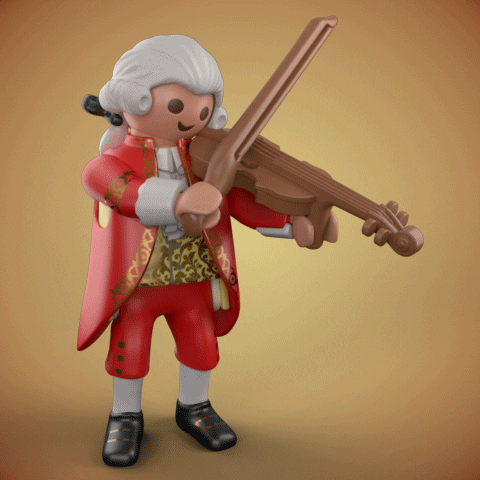 Musik Violin GIF by PLAYMOBIL
Giphy
"Probably that apparently Vivaldi's nickname was 'the red priest.' "
"We had to study for exams but our teacher decided to visit 3 separate websites and make us read about him."
- Kirby_ewe
"My music history professor taught us that 'Vivaldi is also known as the red priest. Because he was a COMMUNIST!? No, he just had red hair'."

- nekofastboy
"I fully support the "dive into knowledge about one famous person you want to write about", but not 50, and NOT people who's only accomplishment was to write a couple of poetry books that made my teacher weak in the knees. And of course, there was a 'wrong' way to interpret his works."

-Rubyhamster
Square Dancing Squid
"I haven't really found a use for square dancing."
- ToastAndASideOfToast
"Swing your partner round and round"

- SelectionMission3460
"Same. We learned it in my school cause it's the states dance. But I have never known anyone to square dance besides the TV people."

- USSCofficail
"You haven't found a use for square dancing YET. Just wait for a Squid Games situation."

- HolleighLujah
Disco Ball Demographics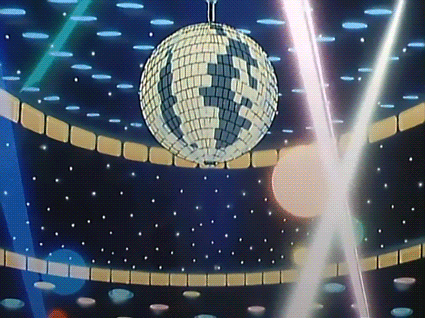 House Music Dancing GIF by Justin
Giphy
"Kentucky creates 90% of U.S disco balls."
- No_School_4156
"Wow. I live in Kentucky but I never knew that... seems useless!"

- Black_Hole_Neptune
"Actually makes sense if you think about it."
"Disco balls are a niche item that you wouldn't expect to have a ton of different manufacturers, and Kentucky is centrally located so you can easily ship your balls to anywhere in the US quickly."

- fix-ur-acrostics
History Is A Mystery
"In public school we skimmed through the Vietnam war because there was little time left before testing and it wasn't gonna be on there that much."
" 'Long story short, we kinda lost that one...'."
- Senior20172
"It always bothered me when history stopped at WW2 and the rest was covered in a week"

- cheesefondue
"We skimmed over the civil rights and women's rights movements because our white, male, douche of a teacher wanted to spend more time on the civil war."

- MoobooMagoo
"It's been a long time, but I feel like US history is basically always taught as: American Revolution -> Civil War (aka, slavery) -> WW2 (aka, the Nazis), and we're done."
"If your teacher was a Boomer, they might spend more time on the 60s, civil rights, Vietnam. (aka, the glory years when they were a teen) But otherwise, history is basically the wars we WON, why we got in them, and the aftermath."
- TristanaRiggle
Not So Useless Uselessness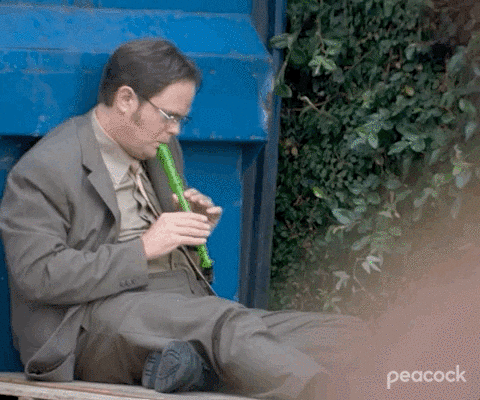 Sad Season 4 GIF by The Office
Giphy
"Haven't played the recorder very often."
- deede7
"Really? I play mine nearly every day. How do you make money when abroad if not playing Hot Cross Buns for 9 hours every day?"

- AnAquaticOwl
"No but it was my first significant taste of playing an instrument. This lead to 7 years of band class and lead to a great social past time in my adult life playing bass after that."

- Oclure
"Playing the recorder was probably way more useful than you think. Music theory and playing an instrument trains the ear and has positive effects on the brain and learning in general. Plus, it introduces kids to an activity they may or may not wish to pursue and, for those that do not wish it, they can definitively rule the interest out because they gave it a try already."

- Anianna
"Learning the recorder helped teach me to read music. I studied other instruments, and enjoyed them a LOT. Not that I was any good."

- KidsTheseDaysYknow
Tariff Trauma
"I know that the Hawley-Smoot tariff was the highest in history. No idea what the importance of that is, if it was good, bad, or indifferent."
- GrizzlyLawyer
"The importance is that some people believe it made the Great Depression a lot worse."

- ReadinII
"Actually you're only kinda right."
" 'The tariffs under the act, excluding duty-free imports, were the SECOND HIGHEST in United States history, exceeded by only the Tariff of 1828.[3] ' "
" 'The Act prompted retaliatory tariffs by affected states against the United States.[4] The Act and tariffs imposed by America's trading partners in retaliation were major factors of the reduction of American exports and imports by 67% during the Depression.[5] Economists and economic historians have a consensus view that the passage of the Smoot–Hawley Tariff worsened the effects of the Great Depression.[6]' "

- Soogoodok248
"Second highest? You mean I only learned one thing in school, and it was wrong?"

- GrizzlyLawyer
Opposite Effect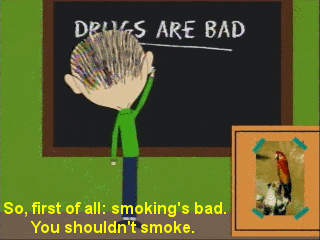 season 2 GIF
Giphy
"D.A.R.E."
- mrPandabot35
"I remember hearing a story about a 10 year old who called the cops on his parents because they smoked weed regularly. The police arrested both parents and charged them with felony possession."
"They were normal parents as far as we could tell. They just used to relax with a little Marijuana now and then."
"But the kid specifically quoted DARE when asked what led him to get his parents arrested. That's when I realized how awful what we were taught was."

- PhreedomPhighter
"Fun fact, it's been known for decades that D.A.R.E is a failure and leads to more drug usage. The first of these studies was in 1992."

- Pixel871
President Who?
"Being forced to memorize all the presidents in order. First and last names and years in office in chronological order."
"This sh*t can be googled in 2 seconds. We actually had a test on this where we were given a blank piece of paper and told to write them all down in the right order and this was actually a legit graded test."
- pintoftomatoes
"This is the one and only test I ever cheated on."
"5th grade. I'm so sorry Mr. Lee, but even at 10 years old and pre-internet, I thought this was a ridiculous waste of time."

- QuercusAgri
"Animaniacs practically helped me cheat on that one."

- operarose
Calculators And Pockets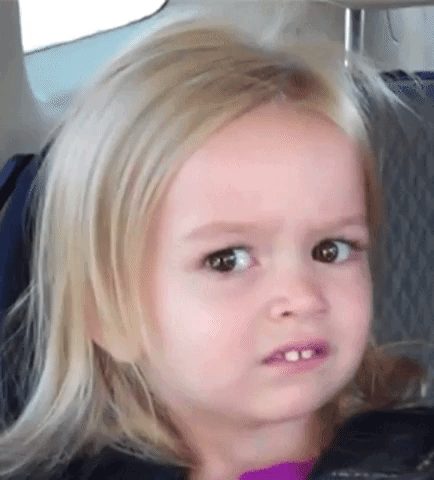 Calculating Figure It Out GIF
Giphy
"That I wouldn't always have a calculator with me. Jokes on you.
- Fickle-Story-4854
"My dad once didn't let my sister use a calculator on homework even though the teacher told everyone they needed to use a calculator 🤦♀️"

- Shadowweavers
"Yes, also heard that many times in school"

- Jarl_Fenrir
"Funny enough I did carry a tiny solar powered calculator meant to fit inside a check book for several years just to spite my obnoxious math teacher who said that all the time."
"Though I'll admit it was useful to have before cellphones were ubiquitous."

- flying_fish69
Basic history
"Elementary school history. Most of it is either a lie/omission of key facts or just a completely random and useless fact."
- OkWalk9190
"The amount of Columbus sh*t I learned in elementary school..."
- Arxl
"What do you mean the pilgrims didn't actually land on Plymouth Rock??"

- himewaridesu
"What pisses me off is that history is being repeated in later classes, higher schools. If you are going to teach me the same thing again, maybe just leave it now, and get back to me with the material when I'm old enough?"

- Jarl_Fenrir
"Yeah. I'm just getting into to high school and I've learned about the civil war like 5 times now. The only problem is that we never are taught anything after it, so all of my info post-civil war is based off of personal research."

- _Sterben-
We'll be honest, most of these answers clearly came from American schools.
Lots of our readers come from other countries, though - can you tell the rest of us some of the more useless things you've been taught?
Help us feel a bit better about ourselves.
Want to "know" more?

Sign up for the Knowable newsletter here.

Never miss another big, odd, funny or heartbreaking moment again.
Keep reading...
Show less
Hate is never a good thing.
But everyone once and a while we can't help ourselves.
There are just some things in life that deserve no love.
We don't want to hate because it's unhealthy for us personally to carry it around.
But giving it to something worthy can be freeing.
Like airplane ticket fees. Okay, I'm angry now.
Redditor IssaHunna wanted everyone to discuss all the things being shown justifiable rage. They asked:
"What's gets a lot of hate, but deserves every bit of it?"
Also... hurricanes. I hate hurricanes. I've survived too many.
Liars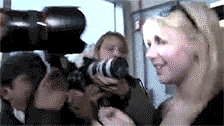 Taylor Paparazzi GIF
Giphy
"Tabloids. I'm amazed that they're still allowed to exist considering how much bullcrap they publish."
RonskyGorzama
Rip Off
"Scammers that rip off old and poor people."
By_Testing
"I've been going through my grandparent's mail (grandma went through a mail hoarding phase at the end) and the sheer amount and types of old people scammers is mind-blowing - people are f**king shameless!! I can't just chuck it all out either because there are random blank checks, insurance info, etc interspersed with everything - like grandma was signing checks left and right for anything and everything."
josefinanegra
Wasted Seconds
"Non-skippable video ads."
REDDIT
"That freaking five-second warning is the bane of my existence. Way to snap me out of my flow state. They should just get the ad playing immediately, so I can waste 5 seconds of my time instead of 10, 5 on the ad, 5 on feeling pissed that there's an ad about to come."
sacrivice
"Don't forget unmutable, non-skippable video ads. It's what ruined angry birds since I cant safely play it in the crapper at work now."
NotPoliticallyCorect
We Hate U!
"Cancer."
D-Rez
"I'm 34 and I have stage 3 brain cancer and stage 3 breast cancer. Chemo literally feels like drinking bleach and suffering the side effects for days afterwards. I'll probably not be able to have kids anymore either because I found out I could pass it along and I would never wish this on anyone."
NewCityNewTrends
"Took my godfather. Liver and testicular. He didn't smoke or drink. 10 years on I still think about him every day. It's not fair."
Funk5oulBrother
2X a day...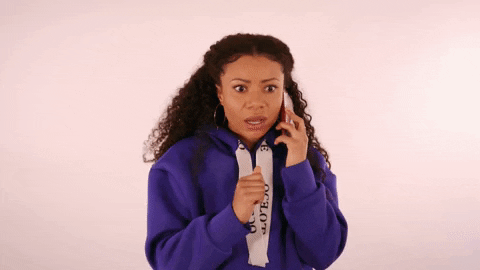 are you there what GIF by Shalita Grant
Giphy
"Robocalls."
hex_1101
"Hey, hey Scam Likely is my best friend and calls me at least twice a day no one can live up to that dedication."
jait2603
If these Robocalls don't stop. I may go to jail.
Bad Loops
president obama news GIF by NowThis
Giphy
"Balance billing, preexisting conditions, and other insurance industry loopholes."
Poorly-Drawn-Beagle
Crazies
"Scientology."
bassistheplace246
"Off the top of my head: They organize their members to tear down anyone who insults the faith and do horrible things to people who leave the cult."
"Leah Remini had a hell of a time getting out and a worse time after she left. A real religion doesn't destroy you when you leave. They HATE therapists and mental health professionals. Stated reason is that we're too manipulative and profit off suffering- personally I think that's projection, they're mad that we actually help people suffering instead of just fleecing them."
rooftopfilth
Haters!
"The Westboro Baptist Church."
JustinChristoph
"So, interesting thing about Westboro, being from and living in Kansas, not too far from Wichita, we heard about Westboro ALL THE TIME a decade or so ago. They'd protest funerals, pride parades, birthday parties, basically anything they could find. And then something amazing happened. Westboro started getting bullied HARD by people in Kansas, like viciously and mercilessly bullied."
"They would protest, and there would always be a counter protest, and people would just bully the crap out of them the entire time Westboro was protesting. It got so bad that they had to scale back both the amount of protests they were doing and how many people were going, and no longer brought their kids with them. Eventually they just faded into obscurity."
maggotshero
Evil
"Animal abuse."
elkresurgence
"And that goes for all animals. Obviously recognizing the abuse that animals like dogs and cats face is important, but people tend to ignore and even laugh off the rampant abuse of fish, amphibians, and reptiles."
GoldH2O
"Fish abuse deserves more hate, it feels like every man and his dog crams a billion different types of fish into a chlorinated, un cycled hellhole and it's considered normal, but some ribs showing on your dog and every middle aged white woman will yell at you for hours."
Ill_Writer8430
Shut Up!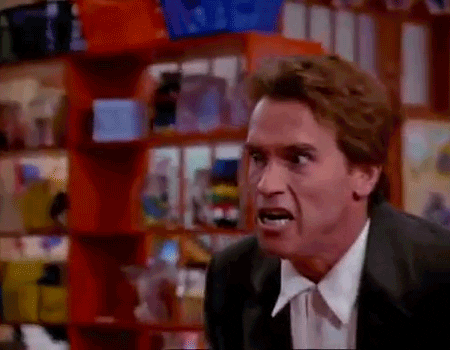 Arnold Schwarzenegger Shut Up GIF
Giphy
"People who talk at the theatre."
menlindorn
"The last two theater-based comedy shows I went to nearly made me homicidal. It's crazy how many people think it's ok to just talk through the whole thing or get drunk as hell beforehand and make a bunch of noise the entire time. Why the hell did you even come?!"
dcbluestar
Why are people so rude in the theater? Why are you paying to talk in public instead of at home.
Want to "know" more?
Sign up for the Knowable newsletter here.
Never miss another big, odd, funny or heartbreaking moment again.
Keep reading...
Show less
The beginning is always easy.
The end is always an issue.
That's why it's the end. Final.
I've always found that true about writing.
Where else does it apply?
Redditor JimmyJoeJoe__ wanted to discuss all the things that are way too easy to begin. They asked:
"What's easier to create than to destroy?"
Tasks that drain your energy always start strong. But that finish is drama.
I heard...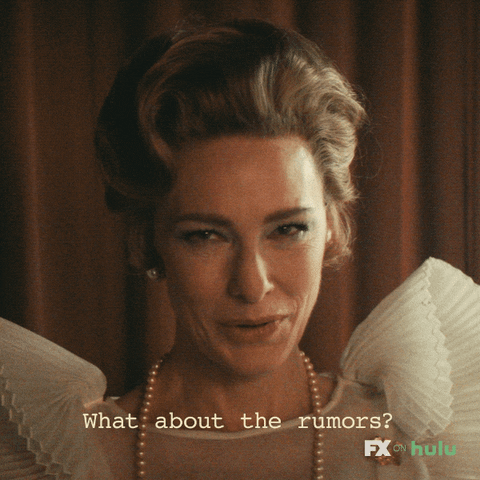 Scandal Gossip GIF by FX Networks
Giphy
"Rumors."
Back2Bach
"I don't know about that. Fleetwood Mac put a lot of time and effort into that album and you can just snap it with your bare hands if you barely try."
willthethrill4700
What you owe...
"Debt."
Berniethedog
"As a person with student debt, I feel this on a spiritual level 😭."
meandering_simpleton
"Make sure to refinance your loans now! With inflation at its highest in 40 years they are likely to raise interests rates so I'd suggest consolidating your loans and get a fixed rate if you're on a variable rate now. I just went from high 6% variable arp to 3.22% fixed!! Saving me literally thousands in interest. And this was only for my non-federal loans totalling around 71,000, I suspect the government has a plan for these fed loans."
LysolLounge
It'll only get worse...
"Anxiety."
theletterQfivetimes
"This is so true. A couple of years ago I started having a permanent feeling of dizziness. Like, all of the time. Not even lying in bed would help. I went to see a couple of doctors and they all said 'yeah, you're having problems with your inner ear.' They prescribed me medication for that but it didn't really work. I spent a long, long time like this and even got used to it."
"Turns out it was anxiety. But I just realised it when I had a burst of daily panic attacks over the course of two (horrible) weeks. I didn't even know it could have something in common. Later I was told by my therapist that anxiety can manifest itself in a lot of uncommon ways like dizziness, memory problems, ringing of the ears, feeling cold all the time, etc."
"It's awful. So, I guess it's better to listen to your body and get help whenever you feel something different even though it could feel harmless. Time will only worsen anxiety."
wxnderingcat
Body Issues
"Body fat."
EerieArizona
"I can't lose the muscle I gained when I used to work out now I just have thick thighs for life. I wish I could work out and lose fat but not get too yoked. Running is also not ideal because it loses stomach fat for me, but the leg fat kind of just stays around. I'm a dude with a weird body."
REDDIT
"destroy"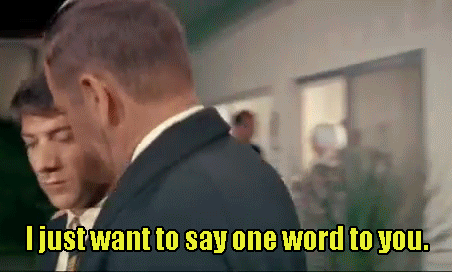 the graduate plastics GIF
Giphy
"Plastic."
Carbonatite
"I guess it depends on how you define destroy right? To 'destroy' most stuff you just gotta like snap it in half or break it or something, which is definitely easier for a piece of plastic than creating it."
BurpYoshi
Those are great examples. Rumors. So true. You can't unring a bell.
Destruction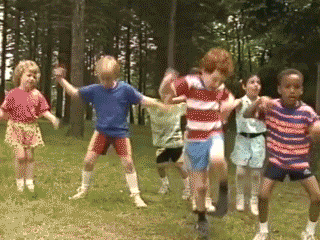 Kids Playing GIF by moodman
Giphy
"Children."
Simple-Definition366
"There's one way to create them, but tons of ways to destroy them."
DeathSpiral321
I don't know for sure...
"Conspiracy theory."
I_Lick_Bananas
"That's what they want you to think."
CB-CKLRDRZEX-JKX-F
"Honestly the long term successful conspiracy theories are usually pretty sophisticated, but those are just a small fraction. Conspiracy theories are an incredibly interesting phenomenon to study evolution."
Single_Blueberry
People
"Humanity itself. What i mean to say is that humanity has been through so much, The crusades, the black plague, ww1 and 2. Humanity are vicious little monkeys that are incredibly hard to kill while yes nukes are a easy answer, mutually assured destruction isn't exactly a goal for any country so I doubt nukes are of any concern but that other stuff can wipe us out easily"
krusteeklown
Cemented
"A concrete sidewalk."
among_apes
"Concrete in general. People pour massive chunks (mass pour) of that not really thinking about it getting ripped up in 20 years, so often it's a lot bigger than you'd like it to be."
HongKongBasedJesus
Flames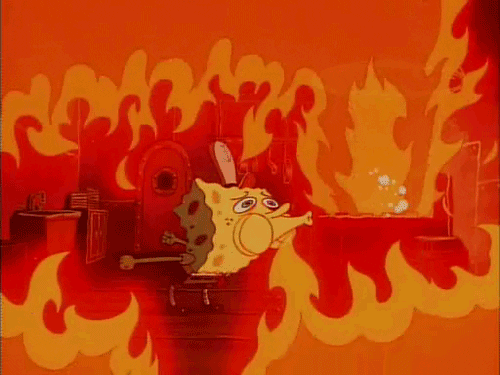 Scared On Fire GIF by SpongeBob SquarePants
Giphy
"A housefire."
MarsNirgal
"Fire in general."
doochebag420696969
Fire. All it takes is seconds. One match. And boom... such is life.
Want to "know" more?
Sign up for the Knowable newsletter here.

Never miss another big, odd, funny or heartbreaking moment again.
Keep reading...
Show less
Young students who hated math questioned why they had to learn something that would never be applied in real life.

They learned quickly how important the role numbers played outside of school and that many forms of math are found in almost many areas of professions.

But there are certain subjects students through high school eventually discovered were nothing but a waste of time that could've been spent on other areas of interest like, say, dating.

Curious to hear about these subjects from former students, Redditor highnrgy asked:

"What's the most useless thing they teach in school?"
At least these subjects can be great conversation starters.
Questionable Diagram
"The tongue/taste map. Not only useless, but incorrect."
"Oh sh*t I totally forgot about this. I remember having to fill out a diagram of a tongue with the tastes on different parts of it."
What The Calculator Killed
"Well, I'm old so take my answer in context."
"How to use an abacus."
"When I was younger I learned the abacus enough in asian math school that I was able to do abacus calculations using 'muscle memory' so essentially an invisible abacus, which allowed me to do double digit multiplication in my head pretty easily...so pretty helpful if you can do that lol."
Curious Competition
"They taught competitive cup stacking in my elementary school. Still have no idea why."
"Edit: This was in central Canada, but clearly it was widespread across a lot of North America. Please stop asking me if I went to your school, I probably didn't."
– smango19
These Redditors thought the way the following history lessons were taught were better left in the past.
Selective Historical Moments
"Not useless, just poorly taught: History."
"It was just a collection of dates, names, and numbers. Memorize this stuff, we'll have a test."
"The significance of so many historical events was never taught or discussed. WW2 was the only one that was somewhat approached at scale, but even then it boiled down to Germany was pissed off about WW1 and Hitler hated the Jews."
"This was at a good high school too, the whole class was in advanced classes (IB / AP)."
– v-_-v

The Contested Theory
"I was taught that Columbus knew that the world was round, but everyone else thought it was flat. So, yeah. . . That."
– High_5
The Pride Of The School
"The entire life of my school founder, the worst of all is that they teach us the same thing all the years."
– Toshi3xx

These lessons would have better benefited students matriculating a performing arts school.
Line-Dancing
"We did it too... in Australia. Bunch of uncoordinated kids stomping around to Achey Breakey Heart. What a waste of my damn time."
Questionable Athletic Skill

"I graduated in 1991 for context and, while living in Phoenix, they taught us square dancing in gym class. I must say though that the most useful skill that I was taught at that school that I use every single day is typing."
The Necessary Steps
"In order to graduate middle school you were required to complete the Cupid shuffle, cotton eyed joe, and electric slide in front of your class. I guess this taught us the concept of pure embarrassment."
– zachdrop

Tackling Sports
"I didnt understand how to throw a baseball or a basketball untill I was 15 and a fellow classmate showed me that the way I move my fingers and release with my wrist made incredible differences."
"The teach just kept saying 'use your wrist' without explaining what I was doing wrong."
"I hated sports as a kid. I really wanted to be on teams and LEARN how to play but i just git benched because I didnt understand the rules or how to throw."
"On every single level, public school failed me. The only thing I learned was how to take a test."
My experience with driver's education was completely useless. I do think it's a good requirement, but I happened to have an instructor who did not teach me the basics of how to drive. At all.
When I got behind the wheel for the first time for the class, I didn't realize that my fellow students in the car had already gotten a general idea of how to operate a vehicle because they learned it from their parents, a luxury I didn't have available to me at the time.
I didn't know at the time that once I shifted out of park, the car would move forward without me hitting the gas. When that happened, I panicked and slammed the brakes.
Everyone in the car screamed, including the instructor. Maybe he should have explained to me the process of starting a car without assuming I already knew how.
For the record, I'm now an excellent driver, if I may say so, myself.
Want to "know" more?

Sign up for the Knowable newsletter here.
Never miss another big, odd, funny or heartbreaking moment again.
Keep reading...
Show less