Who hasn't partaken in a trend everyone was doing at one point, but which quickly became passé?
Indeed, 90's children probably have mountains of POGs which are collecting dust in their parent's attics, and their parent's probably made every effort to hide any pictures of them attempting a mullet.
But seeing the long lineage of fads, from bellbottoms to beanie babies, we can't help but wonder what current trend people will look back on with regret, if not outright disdain, in the not-so-distant future.
Redditor stoopididiotface was curious to hear what the Reddit community thinks will be passé in a matter of time, leading them to ask:
"What current trend will be the most regrettable 20 years from now?"
I update my status much less often these days...

"Posting about almost every aspect of your life on social media."
"I posted some pretty cringe sh*t as a kid that is still floating around somewhere, and that was before social media became big."
"I can't imagine what it's going to be like now."- video_2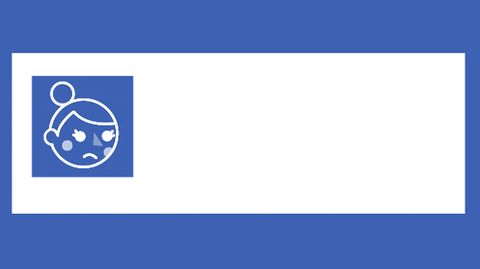 facebook update GIF by Christina Lu
Giphy
Parenting should be a personal choice.

"I hope mommy bloggers who post constant pics and details of their children."
"Robbing children of privacy for likes and money is sickening."
"Don't even get me started on ones with sick kids."- nikki_therese
Everyone was watching it... back then...

"I think people are just starting to regret naming their kids Danerys and Sansa."- Wazula42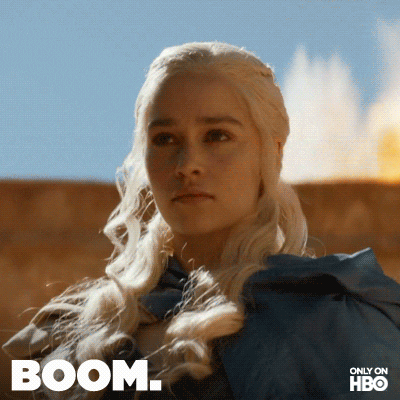 game of thrones boom GIF
Giphy
Felt "kute"... will regret later
"Quirky misspelling of names."- Virghia
Natural beauty is destined for a comeback
"Too much plastic surgery, fillers and Botox on young people."- factchecker8515
"Those eyebrows."
"Holy sh*t, there's no way that your kids won't be horrified by those weird eyebrows."- Delica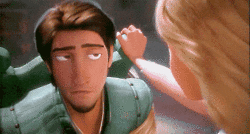 Eyebrow Raise GIF
Giphy
Here's hoping actions will one day have consequences
"Ignoring criminal acts by politicians."- Max-lower-back-Payne
Contemporary views of education

"The destruction of public education."
"Squeezing and outright sabotage of public schools, prohibitive costs for secondary education."
"The normalization of being undereducated either through apathy or because of forces outside your control."
"The idea that opinion is equal to fact and that sticking to your original viewpoint is heroic."
"'Yeah, your studies may say that, but this is how I FEEL about it'" and similar arguments."
"The reason we are no longer a minor species of omnivorous hunter-gatherers is our ability to pass along knowledge to others."
"Each generation building on the achievements of prior generations is the path to progress in health, quality of life, equality, production and so much more."
"Worse yet, technology now is at a level where if the masses are uneducated, they are also powerless."
"Small groups of people with specific knowledge have become outrageously powerful and this gap in individual power will only get worse with advances in fields like AI and robotics."
"If we allow whole generations to grow up undereducated, it will be very difficult for them to understand and affect their world."
"I feel the exponential growth of wealth gaps across the world is a symptom of this deliberate enforced ignorance."- GrymEdm
Some things we'll laugh about, other's we'll look back on in disdain and horror.
And Ironically, we'll probably be enjoying another current fad which will be outdated in another five years.
Keep reading...
Show less
Trends are the worst.
When something catches on as the new "trend," forced popularity created for the sole purpose of increasing sales, you can expect one thing: a price increase.
After all, YOU don't want to be left out of the newest hot thing, right?
If you want all your friends to think you're cool and hip and "with it" then you better pay the 300% markup on this item no one cared about two weeks ago.
I repeat: trends are the worst.

Reddit user, captainstyles, wanted to know what you should never pay trendy prices for when they asked:
"What used to be a cheap food but has gone up in price because of popularity?"
We all get that meat is a valuable piece of any balanced nutritional diet but wow does it feel bad to pay high markups on something that you may not even like preparing. Always feels easier to order something meat-related. Maybe that's how they know they can charge whatever they want?
The Way You Prepare It Should Not Be Factored Into The Price
"Brisket"
Annaresti_
"Used to be that all the 'unusual' cuts of beef were much cheaper, so if you knew how to cook them you could get a deal: brisket, flank, skirt, flat iron, shank, oxtail, even marrow bones. Now it's all as expensive as everything else. I blame social media, click bait bs, and cooking blogs telling everyone how you can "take this cheap cut and make it the star of the show!". Well now it's not a cheap cut anymore. Why would I buy a flank steak over sirloin when it costs the same and is way harder to prepare properly."
CarrotChungus
When An Event Jacks Up The Price
"chicken wings"
nyc_vin
"74', 75' was the first time I visited the Buffalo NY area and was introduced to Buffalo Wings; I thought they were great. After we got back home to the Southwest, I went grocery shopping and picked up a package of raw chicken wings from the meat case. They cost 18¢ a pound; they were essentially throwaway parts of the chicken. Last time shopping around the Superbowl I had trouble finding them; they cost more than drumsticks and thighs."
NotDazedorConfused
With Cheese, Mr. Squidward. With Cheese.
"Maybe not to a huge extent, but burgers."
"It seems like every time I go to a decent bar or that type of restaurant, what used to be a $10 - $15ish dollar standard burger has been replaced by 5+ "signature burgers" with ridiculous or random toppings that are each $25+ with a normal cheeseburger being listed for $20 or more at the bottom."
"Once at a restaurant in town, my wife ordered a normal burger and they brought out some weird peanut butter and jelly one and when we returned it we were still charged the full price for the "premium" version."
candlecrusher
Baby, You Got A Stew GOing
"Big beef bones. They used to be dirt cheap, and we'd use them to make pho. Now roasted bone marrow is this bougie thing that costs an arm and a leg."
Jojosbees
"This. My grandmother used to get bags of bones from her butcher for free. They were scrap."
"Now that people know what homemade stock is, they aren't free anymore."
tibbles1
Now, we're not blaming those gosh darn millennials, but it does feel like they're the ones who brought this on, doesn't it?
As one, I'd like to formally apologize.

The Pricing Literally Defeats The Purpose
"Food trucks used to sell affordable food. Now it's luxury prices."
billybobjimmyjoe
"The Mexican food trucks in my area are still affordable. But the other ones are pretty expensive"
MossiestSloth
"I grew up and live in a medium size beach city. As a kid, we'd always go to the beach, and get dinner/lunch/whatever from the food trucks parked up along the beach, because they were way cheaper, and simpler, food. Now they're so f-cking weirdly niche and fancy, it's cheaper for us to go to a high-class restaurant, it's ridiculous."
Faithless195
When Restaurants Pick Up On A Trend...
"And now avacado toast is costing all of us our houses!"
PerInception
"I think avocados are the real answer, I grew up in the late 90s from a Caribbean household and we used to be able to get bags of haas avocados for pennies now one avocado will cost you almost 2 dollars."
SuperTeamRyan
"I just got a "deal" on 2 avocados for $5.00."
Proper_Mud_5552
Aioli Fries Sound Familiar?
"A side of french fries at a sit down restaurant used to be the cheapest thing on the menu. Now you're looking at upwards of 7-8 dollars."
38563856
"Also, and don't get me wrong as I love food innovation, but it's usually standard fries with some sort of fancy dressings or spices or cheese. They have to make them seem bougie."
PastelPalace
And then there's foods like these, which somewhere along the way we lost the intended purpose for. How does something that was once fed to prisoners because of their commonality become the food for the upper elites?
Shelly Past
"See the history of Lobster. I believe it used to be fed only to prisoners."
frinkmahii
"My great aunt's boyfriend was a Canadian who grew up destitute. He used to be so embarrassed bringing lobster sandwiches for lunch every day from his parents scavenging the beach that he would trade them for pb and js"
scmcdono1
The Basic Breakfast, It Used To Be Called
"Breakfast's. Not too,too long ago two eggs, hash browns, slices of bacon and toast could be had for just a couple of bucks; everyone agreed it was still a restaurant bargain."
NotDazedorConfused
This One Stings The Most
"I'm surprised how expensive Taco Bell has become. You used to be able to feed an entire family or one severely drunk college kid on 10$"
technician33
"I remember when their menu was all under $1."
SadPlayground
"59-79-99 cents"
"59 cent bean burritos. Those were the days."
Matookie
Maybe we all eat ramen tonight, huh?
What food do you think has gotten completely out of control? Let us know in the comments!

Want to "know" more?
Sign up for the Knowable newsletter here.
Never miss another big, odd, funny, or heartbreaking moment again.
Keep reading...
Show less
Despite the advancement of technology rendering people left to their own devices–literally–to entertain them, there are some leisurely activities that will never go out of style.
Or so you would think.
Do people still knit to pass the time? Are people actively collecting stamps?
It depends on who's asking.

Curious to hear about hobby trends, Redditor gizehgizeh asked:

"What are once popular hobbies that are slowly dying these days?"
Before we've become conditioned to living on our phones, these activities used to keep people occupied.
Before Texting, There Was This
"Letter writing."
– littlekingMT

Literal And Tangible Joy
"Well the internet killed pen pals for sure. I do remember I had a Japanese girl for a penpal maybe back in 2007 or so. I honestly don't remember how it started, pretty sure some website, but that was a fun experience. But now I can just straight up talk to foreign people real time, lol. But yea getting a physical letter that someone took the time to write and mail still is hard to beat feelings wise."
– skyburnsred

Model Trains
"When I was growing up, every town had a model train store in it. Now I have one in region and everything else has to be bought online."
– Hairy_Effective1172
It Ran Out Of Steam
"My grandpa used to make model trains from scratch with decals and everything, been doing it for probably 30 years. We recently opened a hobby shop with some of his models on display and people are always fascinated by them. There's also a few model train clubs in the area and they've been excited about a shop opening up to get stuff."
– AshesandCinder

Pretty Rocks
"Don't see anyone playing marbles anymore, I had an awesome collection in school."
– sheeple85
"I had some marbles as a kid in the 90s. My grandma got them for me and I had no idea what I was supposed to do with them. I always imagined them as a thing kids in the 40s played with."
– Ryoukugan

Human Canvases
"Paintball has been dying a slow death since 2006. Sad, really."
– hobo_recycler

How Tuneful
"Organ playing. Such an underrated instrument."
– Daaemong

Before the general population began hating clutter, collecting was once a "thing."
Precious Coins
"Coin collecting... I'm a silver/gold nut and I'm always hunting for precious metal coins. whenever I go into a shop they get all excited because 'no one under 70 collects coins anymore.'"
– ThatFishySmell99

A Good Deed
"I was given a jar of coins when I was about 18 from an old bloke. He couldn't afford to pay my boss for the job (upgrading his TV reception so he had a outlet in the bedroom for his bedridden wife to watch shows) so I went back over the weekend to do it free as I felt guilty my boss wanted to overcharge them took me 3 hours from my day and about $30 worth of cable etc (quoted something like $200) and as I was leaving he gave it to me as a thank you. mostly British coins and I think one is worth like $10 now​."
– Haunting-You7898
Post It
"Stamp collecting."
– spooky_scully_mulder
"Collecting in general, really. Of course there are still prominent collectors but it's slipped more into enthusiast and niche territory than being a popular hobby that you might expect anyone to have."
– iuytrefdgh436yujhe2

Novelty Messaging
"At the beginning of the year I got a box of 100 postcards and a book of stamps. Any time anything good happens to my friends I pop a postcard in the mail to let them know I'm happy for them. It's the best!"
"I know it's not quite letter writing, but inspired by it!"
– AudreyLocke

What A Gem
"Rockhounding was immensely popular back in the 1950's and 1960's. Personally, I think it's a fascinating and fulfilling hobby, but when I go to a meeting at a rock and gem club, I'm usually the youngest one in the room by several decades."
– filthy_lucre

People once enjoyed making things.
Admiring The View

"Stained glass. I learned how to make it from my old man, and my junior high art class teacher also taught it. Very few artisans are still around."
– brobeanzhitler

Metal Vocation

"Black smithing."
– kenworth117
"I bought a forge to try. It's insanely hard work, and crazy expensive. I still haven't finished a piece."
– DSentvalue

Scrapbooking
"Yeah. I'm watching the arts and crafts stores around me completely uninstalling their racks for specialty paper. Now the only thing they have is mega packs of repeating colors/images. To boot all the inclusions like papercraft/die-cut things, washi tape, scissors, stickers, etc have gotten so expensive I would rather go buy $5 bags at value village to get an assortment of things versus buying anything new. I really, really miss yard sales for the same reasons."
– Phantasmai

Perpetually Lost At Sea
"Building miniature models of ships inside bottles."
– dee615
I envy people who have jobs that are basically their hobbies.
Not everyone gets paid doing what they actually enjoy and have a profound level of passion for.
If they do, kudos to them.
Want to "know" more?
Sign up for the Knowable newsletter here.

Never miss another big, odd, funny or heartbreaking moment again.
Keep reading...
Show less
Kids pick up the behaviors exhibited by the adults around them, but the same can also be said of parents who look to others for tips on how to raise their children.
Social media is hugely responsible for trending activities that can easily influence a first-time parent looking for guidance.

But everyone's parenting experience is different depending on the individual child and the surrounding environment.

Exploring why some of these common child-rearing practices are not for everyone, Redditor Sam_21000 asked:

"What parenting 'trend' you strongly disagree with?"
The following parental trends were not viewed favorably.
Temper Tantrum On Display
"Posting videos of your autistic kid having a meltdown or just as a prop for likes."
– antifashkenazi
Limited Communication
"My neighbour's daughter is a 'crunchy mom' wannabe influencer. Daughter will not allow adjectives to be used when speaking with her toddler or baby. They are supposed to discover descriptive words through exploration of their environment. I'm sort of unclear on how they are supposed to discover words that are never spoken, like colours or size or shape."
– kittens_in_the_wall
Following Others' Lead
"disciplining children based on what other parents are doing. What works for 1 kid won't work for others."
– Background_Neck8739

Discipline Effectiveness

"Boy was that a hard lesson when my kids were younger. What worked for one most definitely did not work for the other. One found it torturous to be separated from the action (time out in bedroom), while the other would be like, 'WAHOOO!!! alone time!'"
– 2boredtocare
Coddling
"My father in law made sure his daughters (my sisters in law) never had to experience a single consequence or reaction for their mistakes. They are adults in their late 20s now and both cannot handle the slightest gust of wind. They are very immature and developmentally arrested. One of them has never worked or paid a bill, and this is not a rich family."
– allthebacon_and_eggs

Running Wild
"Letting your kids scream and jump around the restaurant while pretending it's not going on."
– Cloudy_mood

Some people found these child-rearing tactics psychologically damaging.
Too Much Visibility
"Posting the child's entire life on social media. It's one thing to include a family picture with everyone. But putting a child's entire life online, without their consent, isn't good."
"Especially when it's about what they've done wrong. Public internet shaming is one of the worst things one can do to a child, because who knows whether that will follow that poor kid around for years. When the cyber-bullying is coming from inside their own house, nowhere is safe. (And that's not even getting to the people who "prank" their kids and make them miserable for the views.)"
– Funandgeeky
Being Influencers
"Family youtube channels are the worst. It's just child exploitation."
– Golden_Phi
Encouraging Competition

"Idk if this is a trend or not, but it's very common. Comparing your child to others. It doesn't matter if they're siblings, friends, etc. That f**ks up their self-esteem and turns everything into a competition."
– Amino_Blank

Gossipy Family
"As a teenager, I absolutely hate how family members will spill private secrets and constantly complain and make jokes about you on the telephone or when families gather. Also responding to you in a very snotty attitude. I think that's a big reason I am insecure and have social anxiety."
Destroying Property
"Destruction of a child's property. I recognize that most videos of Generic Angry Parent smashing a child's gaming console (or whatever) are staged."
"But not all of them are. And most real incidents are never recorded."
"If your child requires discipline, you give them a timeout, ground them, temporarily revoke their privileges, assign them extra chores or whatever. But you NEVER destroy their possessions."
"Their property may not mean much to you. But it means a lot to them. Destroying it because you don't know how to manage your temper is wrong in every possible way. If you do that then you're a bad parent and I judge you for it."
– OhYeahThrowItAway

Parents have differing views on play time.
Zero Interaction
"My sister in law preoccupies her kid, and has since birth with a tablet. he is now 12 and has no friends and zero interpersonal skills. He takes his iPad to dinner, to grandmas, to church and never talks to anyone."
"it's very sad to see."
– groverwood

Strict Supervision
"My wife and I are basically neighborhood pariahs because we allow our children to ride their bikes around our quiet, low crime suburban town. I've had a parent flat out tell me he won't allow his son to come over without him because I might do something crazy like let them shoot hoops on the basketball net out front without standing there watching them."
"Children need a little bit of freedom. You can't be expected to make grown up decisions when you never had the opportunity to make child decisions."
– NotTheRealWillSmith
Keeping A Short Leash
"Extremely strict rules in general. I had a childhood friend that came over after school once and he said he had to be home by 6. Didn't think much of it so we lost track of time playing games. He lived about a 10 minute walk up the street and he noticed it was 5:52, then started freaking out. 'My dad's gonna kill me if I'm late!' I tried saying he wouldn't care about 2 mins. The next day in school my friend said he wasn't allowed over my house anymore, and I never hung out with him again, all over this kid being 2 mins late getting home."
– The_Blackest_Man
Tight Schedule
"Over scheduling activities. When I was teaching, I remember my kindergartners telling me they had no time to play because every day consisted of non-stop structured sports, dance and such."
– Kitchen-Witching
"Putting your kids in as many programs as possible. Assuming that it's your job to help them find their 'thing' so they can be happy and successful in life. I think it just makes kids over busy, stressed, unable to explore freely in down time, not know what to do with stillness."
– revmo31
Absolutely No Falling
"Making your child terrified to fail. I gave up on so many things because I repeatedly got called 'f'kin' idiot' if I wasn't instantly an expert."
– ItsPaulKerseysCar
There is no definitive guidebook to successful parenting.
However, watching other families and tracking their online activity might not be the best resource in determining what is the right way to raise your kids.
It stands to reason that built-in common sense and parental instincts should not be ignored in favor of what's trending in a family/parenting group on a social media page.
Cut yourself some slack, first-time parents. You got this.

Want to "know" more?
Sign up for the Knowable newsletter here.

Never miss another big, odd, funny or heartbreaking moment again.
Keep reading...
Show less
Have you ever looked at some of the current things that are "IT?"
You see all of these things that are cool and are now cultural touchstones that change the world and you can't help but wonder... "When will this mess be over?"
Not to sound like an 80 year old. but... get off my lawn!!
Trends used to be a hip thing, like Rachel's haircut.
Now we have nonsense dictating culture.
And all we can do is wait it out.
Redditor Conscious_Camel4830 wanted to share thoughts about what popular aspects of life right now need to GO.
They asked:
"What current trend can you not wait to fall out of style?"
Remaking classic movies! STOP! Just stop! How about remaking the bombed movies correctly? Leave perfect alone.
Underscore...
"Videos that have unnecessary songs instead of the actual audio." ~ ciaranciaranciaran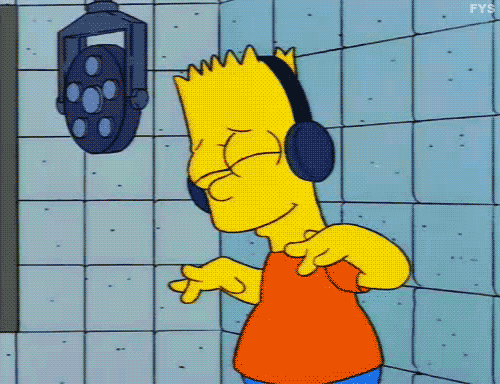 Giphy
Service Me
"Subscription services for everything." ~ rex8499
"I went back to r/Piracy for films and shows. If music ever goes in a similar direction, where I need to pay a number of different companies to hear all the music I want, I'll go back to pirating that too. App subscriptions have meant that the last app I bought, was in 2019. Games are still waaaaay easier to buy and 'own' legally than pirate and I hope they stay that way." ~ S-Go
Being Real
"Family vloggers. No kid should ever have to be exploited and subjected to attention-hungry parents like that." ~ ajcasta10
"Know too many people who only show their kids low moments such as temper tantrums and meltdowns to seem more 'real' to other parents. These kids will be traumatized when they find this stuff out in due time." ~ Zanderson59
"Eternally grateful I was born early enough to not have my youth put on the internet by attention seeking idiot parents without my consent. So many kids begin their digital footprint from no age and then grow up on the internet, uploading videos or embarrassing the hell out of themselves for everyone to see." ~ Heavy-Kaleidoscope62
Resell...
"Every kid reselling sneakers, I just want to get stuff for retail again." ~ Much_Committee_9355
"Scalpers ruin everything. I just want to buy a GPU at MSRP." ~ kenny1911
"Seriously! It took a year for me to finally get ahold of a decent graphics card for MSRP (6700xt) because of the rampant scalping."
"That same card, which I paid $450 for, was generally going for $800-$900 from local sellers, and it's a freaking mid-range card! Even at MSRP, it's the most I've ever spent on a graphics card, so they're not exactly affordable to begin with before the scalpers get ahold of them." ~ AlternativeFilm8886
Gotcha...
"Facebook, TikTok and other scripted stupid video 'pranks.'" ~ Soulshroude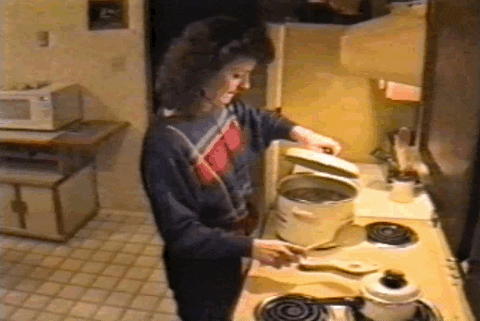 Giphy
All valid. Enough with the pranks. Is your life really worth a TikTok video?
Oh Lord
"Extreme photo filters. Jesus, Madonna! We know how old you are!" ~ Appropriate-Rough563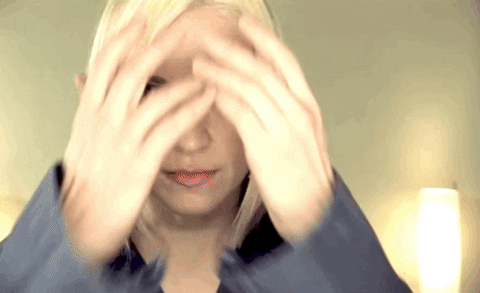 Giphy
"more interesting"
"Thinking that mental illness is quirky and cute. It's not, it freaking sucks." ~ Ness_902
"It's so bad that people almost had me convinced in high school/early college that I was somehow 'more interesting' because of my illness. Theres absolutely this weird fixation with having a difficult life, like it's a cool thing. Everyone wants to be the most disadvantaged."
"I wish I could not have disabilities or illnesses, it sucks, and I just don't understand whats so quirky or cute about it. I think a lot of people don't even have 'fake mental illnesses' like keeps getting thrown around in here. I feel like for a lot of people they may genuinely have struggles and illnesses but completely misunderstand it because of the current social media culture/lack of real awareness." ~ Talkingheadd
Plastics
"Cookie cutter plastic surgery. All these people look the same." ~ Trixgrl
"I just watched my first and last episode of Real Housewives Of Miami. I cannot continue to watch because I can't tell the women's faces apart. Same lips and cheeks and very dramatic eye brows. They were having a pool party but none would swim because of hair extensions. One woman's husband is the boob king of Miami and he had installed the implants of most of the women at the party." ~ Canadasaver
On the Menu
"The 'secret' menu. It isn't a freaking secret, you can just ask. There's not a special stock of things not already on the menu, just combinations of the same crap. If you want some off menu crap, just say what's in it. Might cost more, but whatever. There's no list of names for carp hidden in the kitchen." ~ somecow
Go Away
"Influencers." ~ ekhogayehumaurtum
"The only thing an influencer has ever influenced me to do was swipe away faster." ~ UpdateYourselfAdobe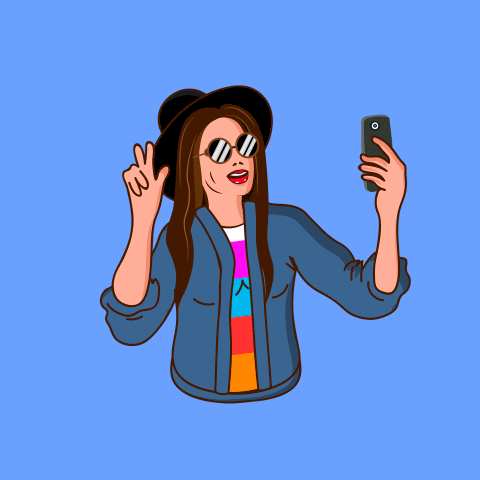 Giphy
I've lost all hope. Let's manifest better trends.

Want to "know" more?
Sign up for the Knowable newsletter here.

Never miss another big, odd, funny or heartbreaking moment again.
Keep reading...
Show less