Every generation has its own trends.
As a millennial, I'll be the first to admit we had our fair share of silly or stupid trends.
Remember the cinnamon challenge? Or all the Harlem Shake videos? We were not the brightest crayons in the box.
Girls wore only skinny jeans, boys adopted Justin Beiber's side-swept haircut, and we spent more time on YouTube than any other social media site.
Those who belong to Generation Z think we were pretty stupid too, but everyone else thinks Gen Z have their fair share of weird trends. Tide pods, anyone?
If we turn to Reddit, those Gen Z trends can be easily identified.
Curious to find out more, Redditor Distinct_Bee_4580 asked:

"What's a trend among Gen Zs you find weird?"
Pictorial Evidence
"Documenting themselves committing crimes then posting them to social media."
– Shaveyourbread
"was at a (car) accident reconstruction engineering office this summer and a 20 ish yo guy drove of the edge of the road and died and his snap story from the night was a video of his speedometer at 100+ in the dark in the rain and he was bragging that he was going fast (and also drunk)"
– Puzzled_Passenger_34
Look How Stupid I Am!
"They film EVERYTHING"
– AnOkFella
"I went out drinking with a mixed age group. We got silly drunk, and had a good time. A few months later, one of the younger girls posted a "hilarous" video of me blackout drunk and acting stupid. Nothing illegal, just embarrassing. It was horrifying. Like, why would you video someone that vulnerable, and then put it out in public? Like, what other videos did they take? She took it down, but didn't understand at all why I was so angry at her - because "she posted dumber sh*t of herself all the time!""
"Never again. I'll just stick with my older friends who know not to film anyone doing stupid sh*t."
– Lexi_Banner
"this. gen z getting themselves fired from work over tiktoks is such a common occurrence."
– sane_fear
Be Sensitive
"Gen Z here. Romanticization of mental illness or crime."
– Justatroubledgirl
"fr it's embarrassing because they treat it like it's a competition or something quirky like… no it's not? stop making your mental illnesses your only personality traits"
– yeehee087
Evolution Of Hair
"Brocoli haircut. Will definitely age like milk"
– ehjtarretetoutdsuite
"Ahh the "Meet me at mcdonald's haircut", no seriously that's it name, you can google it"
– ElOliLoco
Like e.e. cummings
"Finally I can ask this. Why do a large amount of gen Z's not use capital letters? Is capitalization going the way of cursive writing?"
– Themanwhofarts
"It's probably because of texting. Over time, texting with capitalized letters became seen as too formal, and people began to intentionally remove capitalization to seem more laid-back and informal."
– SignificanceBulky162
"Millennial here and a lot of people my age used to not use capital letters either in our early twenties. Might be regional, might just be a general "trying hard to appear chill" kind of thing"
– LatelyTea
Use A Dictionary
"Saying gaslighting every f*cking day with no comprehension of the word."
– joshjamon
"I know what it means stop gaslighting me"
– Technical_Watch2137
Here's My Life Story
"Oversharing personal struggles, overdramatizing common anxieties/struggles, and flaunting "going to therapy" to the point where it's clearly a means of seeking attention and staying relevant."
"On a related note, since I see it on dating apps all the time, when every other bio puts "going to therapy" as a green flag. Like yeah, that should be normalized, but mental health practices are turning into a new form of virtue signaling."
– WrongSperm95
Not Funny
"Bothering people just trying to go about their day in the name of "pranking.""
"I've seen one that regularly goes into a store like Home Depot and pretends to be an employee and then films the real employees who seem to be going a little overboard in their reactions; but I'm just like this poor guy is just trying to get through his workday without this bullsh*t."
"I just saw a man was getting charges pressed against him for attacking a kid that was "pretending to steal his luggage as a prank." The 'prankee' grabbed the kid by the hair and probably did go a little overboard but the number of comments I saw defending the kid amazed me. JUST LEAVE PEOPLE ALONE!!"
– steelbydesign
Feel The Beat
"Stupid Tik tok dances"
– greenok12
"At least they're getting some exercise"
– ImNotTheBlitz
Times Change
"Trying to "cancel" singers/rappers/actors for things they said 30 years ago when social norms were different"
– WhosMurphyJenkinss
"Gen z is the most pretentious moralistic and puritanical gen since maybe the lost gen"
– muldervinscully
The Capacity To Care
"For me it's the insinuation that I'm supposed to care about every problem/issue in the world. It's not realistic- we as humans don't have the emotional bandwidth to care or even keep track of all the issues in todays world. Social media is constantly bombarding these kids with the most recent catastrophe and everyone is expected to be an activist for it until the news cycle breaks. Pick an issue you're passionate about and do something, but letting every atrocity in the world affect your emotional state is counter-productive and makes you feel like the boot is against your neck at all times"
"My opinion is that this contributes to the rise of mental health issues like depression-"
– br0therbert
Let People Be Who They Are
"Queer discourse. Not in general, but the way I see now. People fighting each other over Pronouns, attacking each other because they don't believe someone else should go by the label they use."
"It feels like the LGBTQ community is running around in circles, nibbling at its tail and not realising its bleeding to death."
– confused-as-f-boi
Cause And Effect
"For me it's claiming everything as abuse..."
"*got punished for doing or not doing something they were told/asked to do or not do a thousand times... gets punished... that's abuse... wtf... actions and inaction have consequences... Don't want the consequence then don't do or do what I asked/ told you to do or not do... It was that simple when I was growing up..."
– SecretaryKey3923
The Internet Can't Help You
"As a gen-z myself, I'm also confused on why everything has to be posted on social media:"
""OMG I'm gonna die 😭😭😭""
""He made it into my house 😭😒🥺🥺""
""Idk what I should do now 😔😔😟😭😓""
"So you decided to post about it on social media rather then calling the police or ANYONE ELSE FOR HELP?"
– DaGamingTurtleB
Invited In
"Or the other way around"
""Look what a fun life I have, I'm here on the mountains with my entire family" nobody is home for 2 weeks pls come rob me"
– QBekka
"They are really the first generation with the capability to do that easily. They're like the oldest siblings who makes all the mistakes so the younger ones can learn from it. I salute their sacrifice."
– littlegreenb18
Fascinating…or questionable.
Do you have any trends to add? Let us know in the comments below!
No matter how old we get, we still find ourselves keeping up with the latest trends.
Binging the show everyone's talking about, downloading the newest app, and partaking in the latest social media craze, all in an effort to appear cool to our friends and colleagues.
Of course, not all of these trends are "cool" to us.
In fact, sometimes we grudgingly partake in these trends, no matter how idiotic they seem to us.
While others have no concerns about being cool, and won't even think about joining in with everyone else, choosing instead to gleefully look down on them.
A recent Redditor was curious to hear about all the popular fads which ignites an instant eye-roll in some people, leading them to ask:
"What's something extremely popular but you just can't give a f*ck about it?"
What Exactly Are They Trying To Influence?

"Influencers."
"They have a different vibe than I have/aspire to have, different ways of expressing themselves, different values, different beauty standards, etc."- smieklinsh
"So-called influencers."

'My personal opinion."
"If you like them, cool."
'No harm done."- queen_tabby
"Elon Musk.'
"Isn't aren't part of my life, so why should I take time from my life to think about the crap they're doing?"- attention21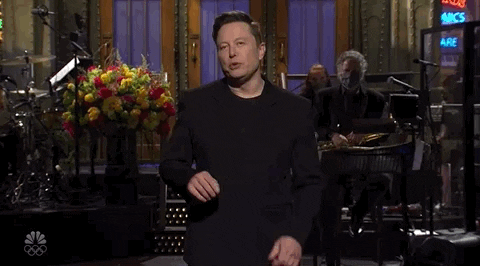 Elon Musk Reaction GIF by Saturday Night Live
Giphy
Isn't It Good News Either Way?
"Gender reveal parties."- Back2Bach
Just Another Distraction

"TikTok never got into it."- thneakythnake660
How Many Strangers Are Looking At Your Pictures?
"Followers on social media."- Single_Goat3138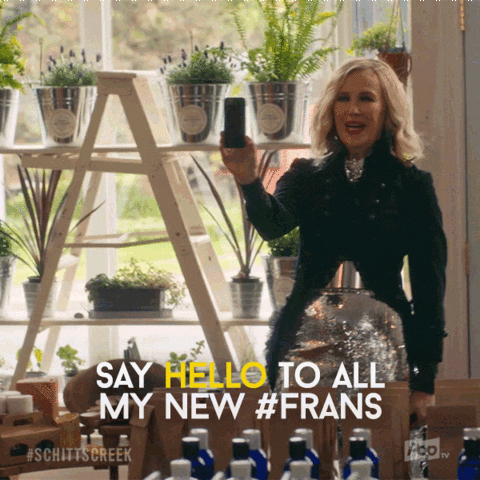 Pop Tv GIF by Schitt's Creek
Giphy
"Figure" Heads being the operative word

"The Royal Family."- Natasha_JB
Comfort Over Quality
"Sneakers."
"Like, I'll indulge and buy a pair I think are really cool."
"But other than that, why tf would you spend $2000+ on a pair of shoes that actually cost less than $10."- eggtada
All Of Them!
"The Kardashians."- BeeImpressive7749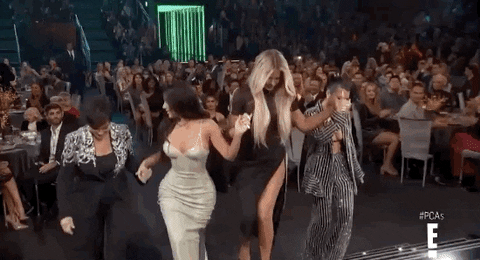 Kim Kardashian GIF by E!
Giphy
Fame Is Seldom The Same As Qualified

"I'd say entertainers who are so wealthy and think they are the voices of normal people."-mayoinstrumentalz
Or Anything Else About Him?
"Ye's Opinion."- SlimePrice
Just How Real Was It?
"Reality TV."- brycebrycehayeshayes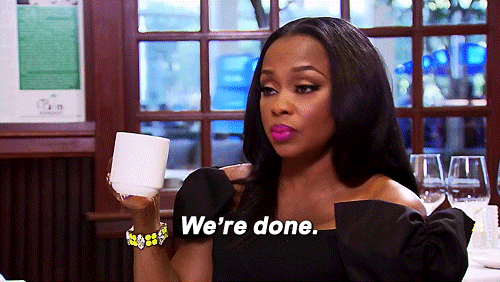 Phaedra Parks Reality Tv GIF by Real housewives of Atlanta
Giphy
Can It Even Be Considered A Chat?
"SnapChat Streaks."
"Since when was a fire emoji and a number a symbol of popularity and friendship?"
"I just don't have the time for this sh*t."- Yes-I-Have-Arrived
Quality Over Quantity

"Starbucks."- Maleficent_Insect71
The best thing about opinions and personal taste is that they are unique to every individual.
No two people have to like the same thing, nor should we judge those who dislike something we like and vice-versa.
Even if it's hard to say it's unreasonable that not even two people should give Elon Musk or Ye any time of day.
Though again, that's just an opinion...
Trends. They will always happen.
And there will always be followers.
But these fads come and go, and the followers go on to follow something else.
We've seen tons of popular movements that had their fifteen minutes, and they can bring up some nostalgia.
But we can be glad to wave goodbye to plenty.
Redditor Animeking1108 asked:
"What fad are you glad died out?"
All fads die. I'm glad shoulder pads are out.
Looped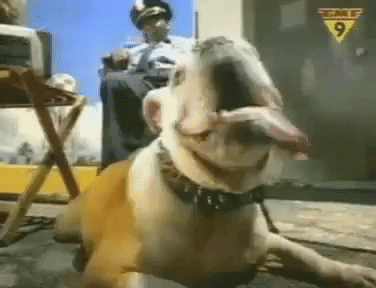 who let the dogs out GIF
Giphy
"There was a two-year period in the late 1990s when 'Who Let the Dogs Out' was featured on the soundtrack of every single motion picture."
DawnJGoodwin
Game Over
"Those Facebook games from like 10-15 years ago and the constant onslaught of invites. I guess people would get extra points or some crap for inviting as many friends as possible and my notification box would be full of fifty invites saying; 'Tim needs goons for his mafia. Join mafia wars now!', 'Susie needs seeds for FarmVille'!, 'Tyler sent you five hundred silver tokens', 'Keith needs sixty bucks for a gram of blow!' (that one may have been a legit request, but I just couldn't take the chance on it being another game.)"
dum_spir0_sper0
Just Once
"YOLO culture. Not like the YOLO where you take a vacation that you've always wanted, but doing stupid crap because 'YOLO.'"
signaturefox2013
"There was a solar eclipse on my 21st birthday, and I was at an Irish pub, and one of the bartenders, in a very thick Irish accent said, 'Well you only live once, right?' and went outside and looked up."
Yochanan578
"As you said, YOLO was supposed to promote the idea of doing adventurous things to broaden your horizons, because life is short. NOT shorten it even further by downing a keg of vodka while skydiving without a parachute."
Drakeskulled_Reaper
Food Poisoner
"That short lived fad where people were licking food and putting it back at the stores!"
LookMa_ImOnReddit
"Some chick filmed it and got arrested for this."
OriginalDarkDagger
"I don't know how much time she ended up serving, but she was facing up to 20 years in prison for food tampering. A guy in Texas spent 30 days in jail and ended up having to pay the ice cream company for all the stock the store had to throw away."
WitchInYourGarden
Bad Pop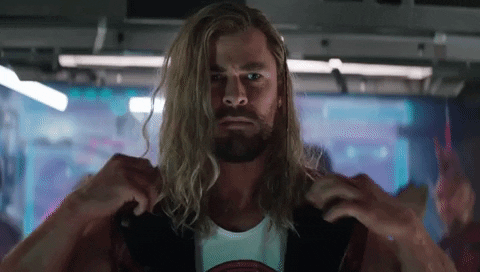 Marvel Cinematic Universe GIF by Leroy Patterson
Giphy
"Double polo shirts with the popped collars."
Free0rDead
"It was worse when they started to make regular shirts with 3 popped collars. Same look without the body sweat."
oystersaucier
I hate those shirts. So pretentious...
Boo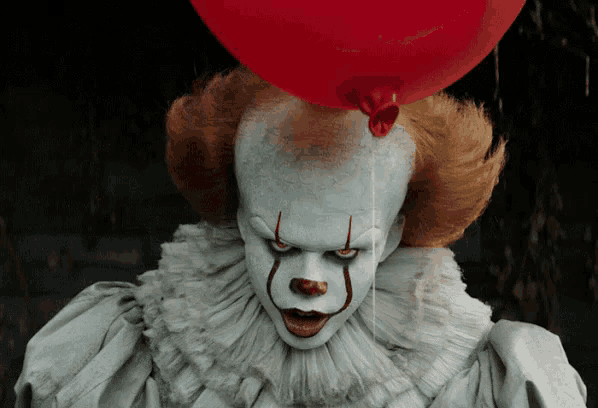 pennywise it 2017 GIF
Giphy
"The freaking Clowns standing in the middle of the street or in the woods. Glad that crap is over."
MichelleEPhillips12
"Yeah, you don't see clowns outside their spawning grounds after the government announced that cull a few years ago. Course that just caused the mime population to explode due to lack of competition."
bumford11
Not Fashion
"Teenage boys wearing their basketball shorts so low that their butts literally hung out the back. Had a couple of geniuses at my school that avoided the wrath of the teachers by wearing three pairs of basketball shorts layered in various stages of pulled-down-ness, so they could still get their low pants vibe without showing everyone their undies. Looked more ridiculous than the original iteration."
zoomlentil
This is a Thing?
"Toddlers and Tiaras. Shouldn't have been a thing in the first place."
KingZaneTheStrange
"When I first heard of child beauty Pageants as a teen, I was expecting something completely different. I expected really cutesy outfits like princess dresses and fairy themed etc. you know stuff that kids would love to wear and dress as."
"I was very shocked that they dressed them and put makeup on them like an adult. It's not acceptable in normal everyday life and shouldn't be acceptable for pageants either. They are kids and shouldn't be dressed in anything like what they show."
Yandere_Matrix
Yum. Not.
"Kale in EVERY FOOD for 'health.' I am mildly allergic and it causes my entire mouth and throat it itch as if I have eaten a cactus... Even fast food was adding 'healthy kale' to their salads and sandwiches...!"
LikelySuperBored
"As an old person, I can tell you that superfood fads come and go just like clothing fads."
"In the 80s, someone decided that oat bran was good for you. Next thing you know there's oat bran in everything you can imagine. I still remember a New Yorker cartoon depicting an office worker in front of the water cooler, which bears a sign saying, 'Now with added oat bran!'"
sirdigbykittencaesar
Gotcha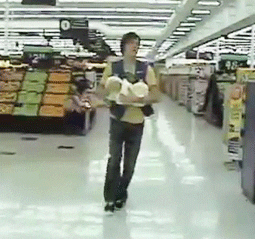 Grocery Store Falling GIF
Giphy
"A**holes filming themselves and friends in grocery stores pretending to slip and throwing gallons of milk in the air."
YourStolenCharizard
"Remember that one guy who slipped and fell on his face and broke his jaw doing this? That video was some karmic beauty."
Broken_castor
Karma always finds a way. Injury can follow. Be safe out there.
Do you have any fads to add? Let us know in the comments.
People who were chain smokers back in the day probably didn't think too much about the harmful effects that would eventually take a toll on their bodies.
It didn't help that smoking was associated with glamour as Hollywood elites were typically seen lighting up and lounging on a chaise with a dirty martini in one hand and a cigarette in the other.
Nowadays, smoking is prohibited in many public places and is often scoffed at by a generation who knows better than to engage in a toxic pastime.

Wanting to know about more trends that are underestimated now for their health concerns, Redditor Spiritual-Ad-8523 asked:

"What's something most people think is healthy today that future people will shake their heads at?"
We currently live with a go, go, go mentality.
But it might be a matter of time we see evidence that we've been going nowhere fast.
Hustle And Bustle
"The hustle culture. Not everything you do needs to make money. You should be able to have hobbies that stay just that: hobbies."
– Marley9391

At One With Mother Nature
"Lack of access/time in nature."
– Telefone_529

Social media. It's a love/hate relationship.

Online Engagement
"Social media. I'm being super hypocritical, but we're gonna look back on social media today the same way our parents looked back on the time they smoked and said 'yeah, everybody smoked back then, it really wasn't a big deal. Yeah, we knew it wasn't good for you, but we still did it anyway. No, we didn't think of it as some sort of addiction; we just did it because that's what people did back then.'"
– ei283
Psychotic Breakdown
"I already believe that the majority of fitness influencers would benefit from counselling rather than advising followers on Instagram, so that's undoubtedly the case."
– DeboraCMartinez

"Healthy" Tip For Ya
"The majority of fitness influencers have eating disordered habits and are sharing them with their 'fans' by acting like what they do is 'healthy.' my AN recovered a** cries when i see fitness accounts glorifying actually unhealthy habits that they claim are healthy."
"people do NOT realize the damage of fitness/health social media. those people aren't professionals. and bodies aren't one size fits all."
– hautbois42069

Ping
"Constant notifications and other distractions."
"Edit: and yes I appreciate the irony of people responding to this has resulted in a deluge of notifications for me..."
– ExaBrain

Oversharing
"The amount of our lives we share with strangers online thinking we're anonymous."
– rachsmith

Don't believe everything the food industry tells you. Most of them are delicious lies–or so, Redditors say.

It's A Rip-Off
"Slimming drinks and supplements."
– palpitatingspnach54

"Absolute Garbage"

"From a doctor's perspective, half of the US health food industry is absolute garbage."
"Supplements. What's in them? They aren't regulated, so anything could be! Many studies have found a lack of actual advertised product at best, harmless filler such as saw dust commonly, and heavy metal and other toxin contamination such as lead and arsenic at worst. All for the cheap price of $$$ and your health. Is it possible that some could be helpful for specific things? Yup! But are most things on the shelf going to fit in that category? Absolutely not, no."
"Most 'diet' plans/snacks/products. Low in fat but high in sugar? Serving size of 1/4 of what is sold? Contains some mysterious fruit 'scientifically shown' to combat the laws of physics? A laxative in disguise? Most of these plans are just like get rich quick schemes. They are sold to provide a quick path to a healthier and better life. But diet isn't a quick fix. It's a slow combination of everyday habits. Diet culture is a toxic scam and their advertisements are sickening both for the lies commonly told and the mental health toll on the targeted audience. Hell, most of the 'good choice' food items at the grocery could be considered unhealthy processed garbage."
3. "Fruit juice. Despite what Steve Jobs believed, fruit juices are pure sugar in a glass. Calories with limited nutrient content and a high glycemic load."
4. "The way we teach physical activity. We use sports as a competition and filter kids out, only supporting the best of the best financially and through school programs. But the reality is that team and club sports can keep people active and engaged in their communities for life. This is healthy. If we can foster low-level skill sports for everyone we will have healthier and happier communities. Except for maybe American football. That sh*t will give you brain injuries."
"Edit: that preworkout your friend swears by? It's probably caffeine and some protein powder. Some of them may contain amphetamine analogues and other stimulants. The special formulations and vitamins they say they have (if actually present) are usually ineffective amounts or mischaracterizations of studies anyway. Drink an Americano and eat a diet full of vegetables, nuts, and beans, and you'll be good to go."
I always thought microwaves were shady.
The fact that it can "cook" meals and re-heat food our food is magical and convenient as heck. But because it's not a "natural" cooking process, what kind of effects will the radioactively zapped food have in our bodies?
I ponder this as I wait for my food by standing in front of the microwave and marvel at its powers while the emanating glow gives me a slow-burn facial.
Ding!

Everybody loves to save pennies.
In this time of financial worry saving money is a must.
One of the ways we've always saved is by buying generic.
Sometimes the name doesn't always matter.
But there are instances when those extra pennies need to be spent.
Sometimes name equals better quality.
Redditor AndrewIsMyDogwanted to discuss what things they will always spend a little extra on just because of the name.
"What 's a name brand item you refuse to replace with generic?"
I do mostly generic, except when it comes to vodka. Quality matters when it comes cosmos friends.
Vest of...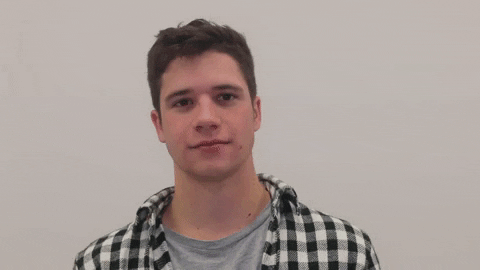 cerkl team GIF by Cerkl
Giphy
"Post-It Notes And practically anything else made by 3M."
Fun-Director-4092
"3M is S tier. Basically every product they have is the best version of that product."
Timoth_e
Swing
"Swingline stapler. If they took my Swingline, it'd be the last straw."
siliconsmiley
"I inherited my grandpa's Swingline when he passed away. He had his own business and had the darn thing for years prior. He's been gone for 23 years and that stapler ain't never gonna quit."
crissyjo618
"I just looked over at my favorite stapler at work and saw its a Swingline. The thing was like $30 but it takes a beating and has never jammed."
MissAcedia
Store Brand
"Sharpie."
shoobsworth
"Cheaper doesn't always cost less. Story below..."
"I worked at a Lab and for a little while they had a program where if you made an improvement that saved the company money you got a reward for a portion of the savings (10%). It was meant for process improvement, increased efficiency, etc. but the person who worked in purchasing got one for saving money on office supplies by switching to cheaper 'store brand' supplies. I think they got about $20,000 for it."
"Anyway I went from having a Sharpie last 1 to 2 months of writing on glassware, slides, petri dishes, etc. to going thorough a pack of knock off sharpies a week. Any savings in per unit cost were wiped out, and then some, by increased consumption of supplies. They switched back to the previous supplies within a couple months."
"I'm guessing someone had some serious explaining to do to the senior executives once they found out they gave someone $20k for an idea that cost them money."
Winter_Principle4844
God, it's so good...
"Also Crayola crayons, markers, color pencils. I'm all for the store private label options in other areas. However the off brand art products are crumbly and produce mediocre results."
Leather-Mixture-2620
"I buy Crayola not only for their overall quality, performance, and durability, but also and most importantly I buy them for their iconic scent. God, it's so good. All core regions of my brain light up when I take that first hit off a fresh 64 pack."
CoolClementine
"Crayola ultra wash is the only brand of marker and crayon allowed in my house because it is really easy to get off of most surfaces."
busybee223
Be Clean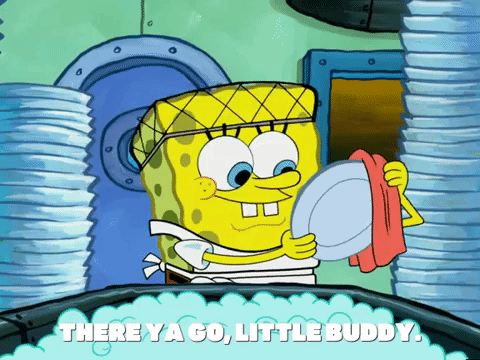 Season 5 Episode 10 GIF by SpongeBob SquarePants
Giphy
"Dawn dish soap. It's just good, and really not that more expensive."
Ok-disaster2022
"I've used blue Dawn to take old oil stains out of concrete."
RossLH
As you get older, you don't realize how important dish soap is.
Top of the Line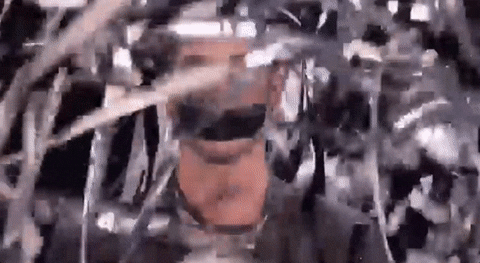 Agt GIF by America's Got Talent
Giphy
"This is pretty specific but Scotch Commercial-grade Packing Tape. The Uline tape is freaking terrible."
IntoTheMystic1
Flavors
"Nilla Wafers. The off-brand versions tend to be flavored differently and they leave a funny aftertaste."
TD5023
"Slayton Bakery Vanilla Wafers are so much better! H‑E‑B has them in Texas. They make Nillas taste like the crappy store brands."
ilikeme1
"Swap a graham cracker crust with a nilla wafer crust. Especially with something like lemon cheesecake. Way better. In both taste and texture."
LB4184
The '09
"409 cleaner. Nothing else works the same."
Neon_Camouflage
"Same. But I've been noticing that Clorox is downplaying 409 in favor of Clorox brand, the amount of shelf space of 409 is shrinking."
jorsiem
"They also keep changing the freaking label or adding all these different product lines... 409 Plus! 409 Bathroom! No, I just want the regular 409 cleaner."
prestigious_delay_7
Wrapped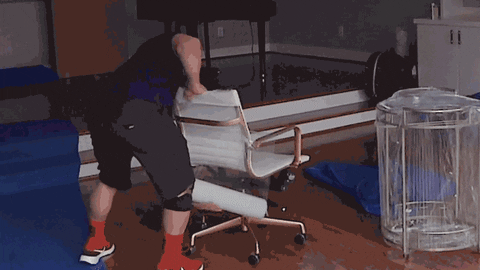 Wrap Moving GIF by 3 Men Movers
Giphy
"Plastic wrap. It's worth it to buy the name brand because the box doesn't fall apart."
clocks212
"Have you heard about our Lord and Savior, Kirkland? I've been using my same roll for years."
flibbidygibbit
Generic is a good deal. But sometimes you need an upgrade.
What would you add to this list? Let us know in the comment below.