Knowledge is power. That is one of life's truest statements. We should all long and thirst for as much knowledge as possible. But truth be told.... there are just some facts we're all better off not knowing. When certain details keep you awake at night, with a knife near the bed, you have wonder, if maybe, you would feel lighter without some distinct truths. This is why I have limited my "Dateline NBC" viewing.
Redditor
u/kachann1999
wanted hear about the dark things in life some would rather forget by asking....
What a creepy fact you know?
1-
When a person dies due to some form of strangulation or hanging, if the body is moved any remaining air will leave the body making it look like they are breathing for a moment before the air is gone.
2-
Russian Scientists, maybe others to. Were able to bring a dead dogs head and organs back to life. The head was responsive to noise and movements.
A Russian surgeon, who's work was super important for organ transplant severed a dogs head and surgically attached it to another dog to make a two headed dog that lived for like a week after.
Also they did an entire head transplant of a monkey head onto another monkey body and same deal, it lived for several days after.
Crazy crap, but I guess its important even if it seems like some mad scientist stuff.
3-
Pigs and humans have a lot in common physiologically. We actually use heart valves from pigs to surgically replace those in humans. We also use pig carcasses in ballistics and forensic experiments to simulate human bodies. Had a teacher in school that would bring us pig organs from a pork plant when teaching about the human body.
Also Pacific Islanders who engaged in cannibalism sometimes refer to human flesh as "long pig" — so we probably even taste similar.
4-
Cotard's delusion, also known as walking corpse syndrome, is the belief that you are dead, that your organs are missing, and/or that you are decaying from the inside out. People with this delusion often starve themselves or hurt themselves with impulsive, risky acts due to the belief that since they are already dead they cannot starve or be killed.

Cotard's can be developed after a brain injury. In one case study, a man called WI had significant trauma to his brain, especially the frontal lobe, cerebral cortex, and ventricular system. He believed that he had died of AIDS and gone to hell.
Another case was of a younger woman who believed that she was dead and/or ceased to exist in the first place. During the three years she battled the delusion, she started watching Disney movies and the movies made her feel something inside -- something she knew a dead person could not. And so little by little Disney movies brought he back to 'life' so to speak. She has since recovered from the ordeal claiming she's not dead anymore.
5-
My dad was part of a big lesbian commune in the early 60's. He was put in charge of the goats and was/is a huge smoker.

It's literally the nearest thing I have to genetic knowledge (and me knowing goat husbandry got me a mug, and to meet and chat with the QI elves from No Such Thing as a Fish)
I was 10 when I learned to castrate lambs, I can make butter, and help a ewe in trouble. A lesbian commune would be lucky to have me.
6-
At least some of the crew of the Challenger, if not all of them, survived the explosion. They would have been aware of the fact that they would die upon impact with the ocean surface. There was no possible way to escape.

7-
One of the tragedies of Pearl Harbor, the attack that sent America headfirst into Japan during WWII, was of a group of men who didn't die immediately.
Three men were trapped several feet under water in a sunken ship. They were aged 18, 20, and 21 They were locked into a small room with no hope for escape. If they could somehow cut their way out into the water, they are still going to drown before they would break free and swim to shore.
What's sad is it took people on land two days to realize there were people stuck in the ship. However, they knew they were unable to help them. No one came to rescue them.
Their only choice was to sit there and wait, and wait they did.
When time came around to lifting the ship out of the water to search for bodies, they found the three young men and a calendar. Yep, the men kept a track of how many days they survived, not knowing if help, death, or a world at war was around the corner.
Imagine having to cope with your death, knowing it's the end, feeling the worst emotions possible for an hour. Now picture a day. How about a week? Well these men did it for sixteen. Sixteen days of starvation and darkness, trapped in the steel belly of a dead whale. The military tried to keep it a secret from their family members, only for some to find out how their brothers and sons really died.
8-
In 1973, two men were in a small submarine 1,575 feet deep in the ocean. Suddenly, there was a malfunction, and water began flooding in, causing the sub to sink. They only had enough oxygen left to survive for three days. It took so long for the rescue team to find them that by the time they extracted the crew, the men only had about 12 minutes of oxygen left.
9- 
There is a fungus, Cordyceps, that can actually brain-control insects, forcing them to move to a higher location where they will eventually die and release more Cordyceps spores.

https://www.youtube.com/watch?v=XuKjBIBBAL8
10- 
There are an estimated 50-100 active serial killers in the US at any given time.
There's a Manga that's kinda like this called Btoom. It's about a "game show" where people can be voted by the public to be taken to a deserted island and fight to the death with different kinds of throwable explosives. People who are sent there are typically very hated by the people who voted for them. Some of them were serial killers, some just social outcasts.
Want to "know" more? Never miss another big, odd, funny, or heartbreaking moment again. Sign up for the Knowable newsletter here.

Keep reading...
Show less
Life is full of moments that are indescribable and weird. We often don't believe in fate, ghosts, or the unknown because really, there is no way to provide concrete proof. But then certain moments happen where all you can say is... "This has to be a miracle which I cannot explain." In these times we don't know whether to be grateful or nervous. Maybe fate and karma are real. The ethereal and the unknown are strange. But are they any stranger than reality?
Redditor u/1982throwaway1 wanted to discuss all the things we've witnessed in everyday life that we in no way can properly describe by asking.... What is the strangest thing you've seen that you cannot explain?

Don't Waste Strawberries....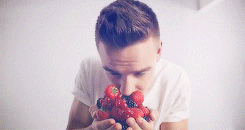 one direction strawberries GIF by BOP and Tiger Beat!
Giphy
Me and a buddy were at his house watching TV and some person on the screen was eating a strawberry.
I don't really care for them, but it looked good and I asked if, by chance, he had any strawberries in the house. He almost laughed at me, we were two 20-year olds with a higher chance of beer or mac & cheese or Fruit Loops than strawberries. About twenty minutes later, there's a knock at the door and he goes to answer it. He yells out to me to come see something. His mom is standing at the door with one of those low-cut boxes with a bunch of strawberries.
He said, "Tell AGNKim what you said!" She looks a little strange and says, "I was driving home and there was a guy selling strawberries out of the back of his truck and I thought, "I bet David and his friends would like some strawberries..." My buddy says, "Well, you blew it. We all have one wish and you wasted yours on strawberries."
I Need ID
For about 10 years a man would call my home, ask for me, and then ask me if my feet were ticklish. This was 30 or so years ago - no caller ID or anything like that. I would engage him if my family was home. If I said my feet were ticklish he'd ask me to ask the person sitting closest to me to tickle them.
He always hung up before we could ask questions to figure him out.
Sometimes he'd get me on a pay phone. Like, I'd be walking home from school and a pay phone would ring. It was always him.
Still don't know who it was.
Dorm Tales
Living in a dorm, no roommate. Night before two-hour open book final, I put my book in the middle of the floor so I'll stumble over it on the way out. The floor has nothing else on it.

In the morning its gone. I look all over the room, can't find it. I think I'm hysterically blind, so I feel over every inch of the floor with my hands. Nothing. I go get a cup of coffee and come back, still nothing.
By now there's only one hour for the test. I go any way and do the best I can.
Naturally when I get back the book is in the middle of the floor exactly where I put it .
Probably a prank, but how? I'm not that heavy a sleeper. Nobody took credit for it.
Bless You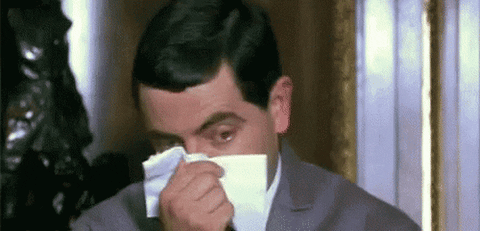 sick mr bean GIF
Giphy
I sneezed my back into place after being couch bound for nearly a year and half. Within 15 minutes it felt like that year and a half was a distant memory.
What about Thursday?
Not exactly seen but it's strange.

I was around 6 and on Wednesday evening I went to bed. I woke up and it was Friday. I remember asking my mom why is it Friday when yesterday it was Wednesday.
She said yesterday was Thursday, obviously.
I asked her what I did on Thursday because the last thing I remember is going to sleep on Wednesday. She named some activities and I remembered none of that. I never found out why I don't remember the Thursday.
I'm Shook....
I lost an important piece of paper right after bringing it home. Looked everywhere. After 2 weeks I decided I'd call the company and have a copy sent.
I walked into the kitchen the day I planned to call and pulled a lunch container out of the fridge. I went into the living room to grab my phone and came back to the kitchen to microwave my lunch. The missing paper was sitting on top of my lunch container.
Writing this out is giving me serious creeps all over again, I'm all shaky.
"You'll know when"
Years ago, when my wife was pregnant with our second child and about to give birth, my Mom came to stay with us for a few days to help take care of our oldest child. One early evening Mom asked for a pen, paper and an envelope. When I gave them to her she wrote on the paper, sealed it in the envelope and gave it to me, saying put this in your pocket and don't open it. "You'll know when," she said.
Thirty minutes later my wife announced it was time to go to the hospital, she was in labor.
So we did and about 9 hours later our second daughter was born at 3:45AM. She weighed 8 pounds, 11 ounces and was 20 inches long.
This being pre-cell phone days, I called my Mom from the hospital to tell her the news. She answered the phone and immediately said, "Before you say anything, open the envelope." I did. It said:
Girl 3:45AM 8 lbs, 11 oz 20 inches
I kept that paper for years. When my Mom died, I went to our documents safe where we kept it, but it was gone.
A Crisp Hundred....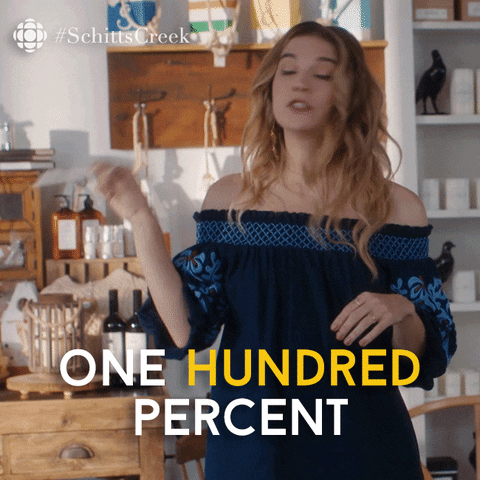 Schitts Creek Yes GIF by CBC
Giphy
Didn't happen to me but my mom. She was going through a tough patch not making a lot of money.
Single mom with two kids. Was stressed over bills but had just enough to cover them. Unfortunately it left us with no money. She was a hard worker and would do multiple shifts at the hospital. Still it was hard this particular month. She was sweeping and prayed for help. As she turned around to empty the dustbin into the trash, there was a crisp $100 bill perfectly laying on top of the filled trash can. No one lived at our house with us. She was never able to explain it.
From Utah to Nevada
My family used to travel between Utah and Nevada a few times a year when I was growing up. We often saw wildlife on the side of the road or crossing the road. There's one thing that still baffles all of us, though:

It was in the middle of the day, on a long, hot, empty stretch of road. I was a teen.
Myself, my mom, and a couple of my siblings saw something scurry across the road. It looked like a huge egg (the size of an ostrich egg, maybe larger) with two skinny legs and feet poking out the bottom of it. We cannot figure out what it possibly could have been.
Bounce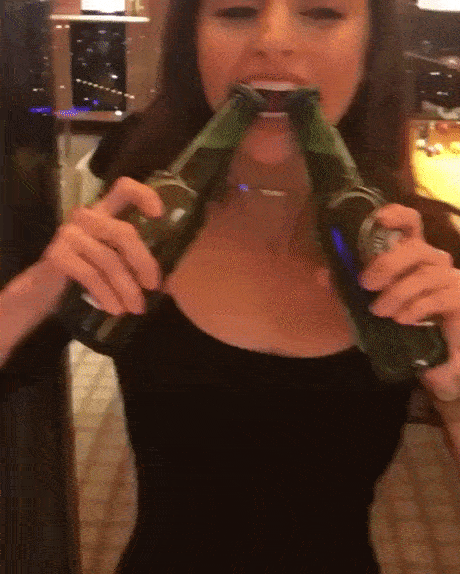 trick wow GIF by Demic
Giphy
I saw a beer bottle dropped from a 13th floor window into bricks and it bounced.
Want to "know" more? Never miss another big, odd, funny, or heartbreaking moment again. Sign up for the Knowable newsletter here.

Keep reading...
Show less