There's something to be said about being street smart, which is often defined as the experience and knowledge necessary to deal with the potential difficulties or dangers of life in an urban environment.
Staying aware of your surroundings and knowing how to blend in are really important skills that protect you and help you read the room successfully. Street smarts are designed to minimize risk – but not everyone has them!
People shared their best tips after Redditor lofisky asked the online community:
"People with 'street smarts,' what is your most street tip?"
"If you feel like..."
"If you feel like you're in an unsafe area, keep your head up, look angry and look like you know where you're going even when you don't. You're much more likely to be a target if you're looking around or showing signs that you're lost."
[deleted]
This is very true. For the angry thing though it might not be the best idea, some people might take it the wrong way. Just keep a relaxed and confident face, know what you are doing.
"If you're talking to a stranger..."
If you're talking to a stranger and they start looking around (as if checking for witnesses) you gotta leave, quickly."
yourmotherofficial
I feel like some people just do this out of habit! Social awkwardness can definitely affect this.
"If you ever get pulled over..."
"If you ever get pulled over at night, immediately turn on all your lights inside your car. In my experience it tends to relieve what ever tension the officer may have since they can see you a little bit more clearly. Plus it's better than having a flashlight shined in your face."
FoolishSilvas
As a courtesy, it's probably best to also take your keys out, put them on the dash and put your hands through the wheel on the dash until the officer comes.
"Never count..."
"Never count your cash in public even if in singles."
KeySet7249
And wrap the big bills with a $1 bill!
"In crowded areas..."
"In crowded areas, carry bags, purses and packages in front of you rather than behind you."
Actuaryba
And put your wallet and other important stuff in a zippered compartment deep inside!
"Never yell back..."
"Never yell back at a group of guys verbally harassing you. Just keep walking. Don't make a face, don't change your walking pace, keep going as if they're not there."
[deleted]
Just keep walking and say nothing. Trust me: It's not worth it.
"If something feels wrong..."
"If something feels wrong, it's probably about to be really wrong. Listen to your gut."
LeicaM6guy
To second this, when everyone starts leaving, you get your butt out of there. Listen to your gut, you see those people getting out, you should make sure you get out too.
"Lock your doors..."
"Lock your doors as soon as you're in a car."
sorta-rad
Most cars unlock the driver door with one button push and all doors with two. Don't hit it more than once if you're alone, someone can get in the back seat way too easily.
"Security guards..."
"Security guards, doormen, food cart operators, and blue collar workers in general are well-versed about the location of the nearest restrooms."
bonniejfox
I like that all these top comments are about how not to get murdered and then there's just one about finding a toilet. Absolutely important though, especially in a big city!
"Walk on the road..."
"Walk on the road if you're in a real shady neighborhood and it's late at night. Not in traffic but away from alleyway entrances."
ChicagoPhan
Rough neighborhoods also often have poorly maintained sidewalks and / or a bunch of junk or litter on them, so walking in the street is often too the path of least resistance.
Now that you know some important tips, you can head out into the world with a little more confidence in your step. Stay safe out there!
Have some tips of your own? Feel free to share them with us in the comments below!
Want to "know" more?

Sign up for the Knowable newsletter here.
Never miss another big, odd, funny, or heartbreaking moment again.
Keep reading...
Show less
All knowledge is good knowledge.
Book knowledge and "proper" education are not all the knowledge we need to know.
Street smarts, trusting your gut, understanding human basics... that is all knowledge, that is all power.
Every simple fact can be a powerful tool. Time to start thinking outside the book.
Redditor Jamestusk007 wanted to hear all about everything it takes to keep going in life, they asked:
"People with street smarts what is your most street tip?"
Street smarts aren't about fighting and hustling, it's about the day to day survival. Lessons sorely lacking in our school systems.
Looks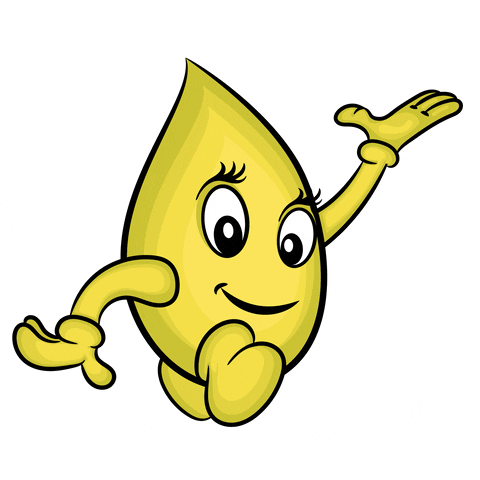 Looking I See You GIF by michael a. salter
Giphy
"If you're in an argument with somebody and they get in your face and then look away, there's a good chance they're about to try and knock your head off." ~ personpickerupper
"mark"
"I'm my experience the first 60 or so seconds of this clip from Atlanta are the most realistic media depiction I've seen of how a real life mugging goes down: https://youtu.be/u18_b2KjIvI. The distraction throw is something I've seen irl. Most muggings I've seen the mugger will hit you in the face with as little warning as possible to throw you off balance and make you compliant."
"The rules of the road are 'friendly conversation to enter their personal space, then an explosion of unexpected violence, then take their stuff.' If you've never been mugged you should know there's not usually people going around telling people 'I'm mugging you, give me all your stuff or get hurt.' They're going to hurt you first and then take all your stuff."
"If you are walking alone and someone says something to you you its a good idea to respond politely but do not stop walking. Allowing a stranger to control your actions with only a word is as good as painting 'mark' right on your forehead. If you stop you're vastly increasing the likelihood of getting mugged or worse. If they follow you, start running. Don't worry about your pride, run." ~ 5Volt
Eyes Open
"Keep an eye on their hands. This might sound obvious. But they start telegraphing their intentions way earlier than swinging an arm. Stretching their fingers or balling and unballing their hands are a not so subtle way of telling you they are planning to take a swing and not just talk crap."
"Edit: a couple of people pointed out that they do this behaviour regularly anyway. And yeah that's a thing, I've got a wicked case of PlayStation thumb from my youth and do it a bit too. Don't punch someone just cause you see them do this. It's really just an indicator that something might be up. Not something to act pre-emptively on." ~ Forward-Village1528
Music Problems...
"I was mugged when I was 18. I was stupid and walking around at like 3am with headphones blaring. All I remember is something hit me HARD in the back of the head and I went down. I was small too, about 100lbs. My headphones fell out and I felt these hands searching my torso, as well as someone on top of me."
"I immediately just started screaming at the top of my lungs and writhing and moving around as much as possible. We were in a residential area so someone would've heard me eventually, hopefully. I kept doing that and the person got up, and so did I. That is when I screamed at the guy and started to chase him down the street in flip flops... he ran."
"Probably not the smartest move. Scariest experience ever. I do not do that anymore and I never walk late unless I have too. I am always aware and never stop to talk to anyone either. I learned my lesson... he didn't manage to take anything though." ~ messyemotionalgirl
Money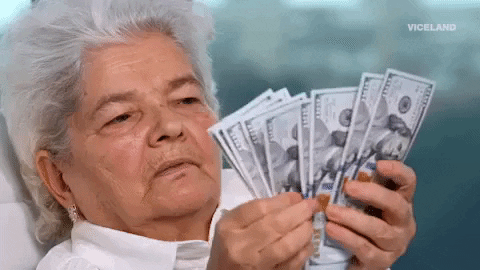 Pay Day Money GIF by MOST EXPENSIVEST
Giphy
"Never talk money on public transportation, and never count money in a parking lot." ~ Sn0wpooka
All I'm hearing is truth. Never count money publicly! Why would you even trust the world that way?
You Know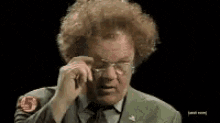 You Know GIF
Giphy
"Trust your gut. You see people acting normally your whole life. You know what it looks like. If you see something that makes you uncomfortable, there's a reason, even if you don't know what it is yet." ~ Grindler9
'there's no free lunch'
"If it sounds too good to be true, it probably is." ~ Galloping_Scallop
"I hate this saying and 'there's no free lunch.' it might be wise to distrust things that are being pushed on you as free (because why would they care about you using it if they don't get anything in return), but i feel like it's also abused by the very people trying to get something from you. they want you to use their 'free' thing over another thing that actually is free. like libre software vs proprietary freeware, or altruistic help vs a help service." ~ uuuuuuuhburger
These Actors Were Perfectly Cast In Their Roles | George Takei's Oh Myyy
Sometimes an actor comes along that is able to reach the audience on a deeper level. The actor that immediately comes to mind is Robin Williams. Although it ...
Strides
"Act like you're in a hurry and less people will want to bother you." ~ Itsnotaboutthefiat
"Similarly, don't break your stride. If someone comes up to you, don't be rude or aggressive but don't stop walking. If they want to talk they will have to walk next to you. Its a hell of the lot harder to casually get in-front and in the face of someone who who wont stop moving. That said I give this advice as > 6 foot man with a naturally quick stride, so your experience may vary." ~ mad_cheese_hattwe
Scammers
"If you're walking around a big city and someone walks up to you and asks you your name or is anyway friendly, they're about to try to con you. I was just I'm NYC where the CD scam is prevalent (con artist asks you your name, they your name on their hip hop CD and when you accept the CD they intimidate you to pay for the CD). Just keep walking. Don't even smile at them." ~ TMdownton916
people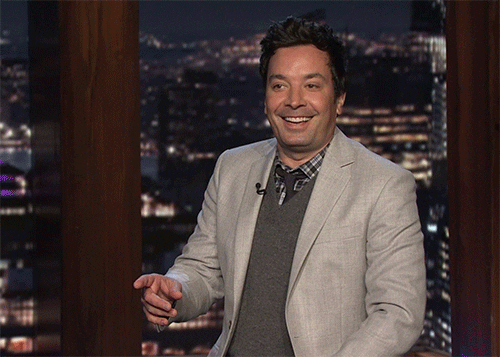 Jimmy Fallon Thumbs Up GIF by The Tonight Show Starring Jimmy Fallon
Giphy
"You don't owe anybody anything, including conversation. People who want to take advantage of you will usually start by initiating unsolicited conversation." ~ apatheticnihilist
Look Forward
"The single most effective, simplest suggestion for staying safe on the street. Staring ahead is also good because your peripheral vision sees movement better. You don't catch all the details, but you're ready for everything. Staring ahead also gives you a kind of driven, restless b*tch face that people don't want to mess with. People move out of your way instinctively as well so they're not even mad/don't notice that they acquiesced to you." ~ gray527
Use your Hands
"Also in a really dense crowd, use your hands like knifes and point in the direction you plan to go, it helped immensely when I worked at Disney and had to get through peak day crowds. It gave a good visual queue to anyone around me that I intended to go a specific way. Not too helpful and also awkward feeling to do so in a less crowded place, like a busy-ish store though lol." ~ miuaiga_infinite
Or even just run...
"I dunno if this is street smarts but so many people lack situational awareness. By that I mean they are not being fully aware of their surroundings. Which has been made even worse with phones and headphones.If you sense anything dodgy trust that instinct and do something about it. I'd rather cross the street and look paranoid that get mugged."
"Or even just run. This group of guys were following close behind me when I was walking home from the pub alone. They could have just been walking the same way but as soon as I hit a corner I sprinted a hundred metres or so and didn't see them again. I don't care how strong you are you are losing 99% of the time versus 3 people." ~ qt-uwu
Crossroads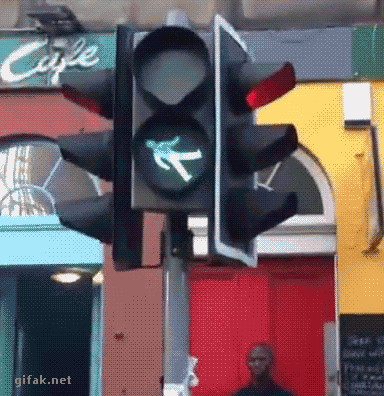 funny walk crossing the street GIF
Giphy
"Look both ways crossing a one way street... there may always be one idiot." ~ Sanooksboss
"My driving teacher stressed it so much, I still think about him from time to time. I've saved myself at least two major accidents by doing this." ~ Hedgehog_Owl
Be on guard...
"Never underestimate anybody, and I mean both ways, good and bad." ~ Reddit
"It doesn't matter how big or small they are: crazy is a powerful thing stronger than any muscles. You never mess with crazy and it's often invisible." ~ Noggin-a-Floggin
One Place
"Never go to a secondary location." ~ Amedeo_Avocadro
"Women especially, if you are grabbed and he says he has a gun or knife, take the chance right there. If you are taken to another place you may be tortured and slowly die anyway." ~ zoomiepaws
"This goes for any time someone tries to force you into a car, building or whatever. If you go where they want the odds of you coming back freaking plummet." ~ MrC99
Decoys
"Decoy wallet, fam." ~ ZeroKidsThreeMoney
"People were amazed that I had that. I bought a new wallet and kept the old one in my purse. They were different sizes and material so I could easily tell which was which when reaching into my bag. Leave a few dummy credit cards in there (the fake ones they send with applications that have a bogus name on them) and maybe a dollar and coupons."
"Someone tries to mug you and they won't even know there is nothing in there until you are long gone. I worked and went to school in NYC. So I had money stashed on myself in different locations just in case. If my whole purse got stolen at least I have money to get home."
"I'm talking pockets, bra, socks, shoes. Anywhere you can stash enough money to guarantee safe passage home best to put it there. They even sell money belts with a zipper so you can hide money." ~ bunnyrut
Where are You?
"Act like you live wherever you are -- like you know the place. Like you know exactly where you are going. I use a wheelchair and do this whenever I travel. I figure out where I am going before I venture out. If I am lost, I duck into a store or restaurant in order to look at my phone or ask directions. Be focused on the direction you are going and don't act like a freaking tourist."
"Ironically I feel much safer by myself when I can act like this instead of when I'm traveling with some clueless friend or relative who has to stop for pictures every 20 feet. I rarely, if ever, get approached for money or anything when I am by myself. But throw in my dumb aunt Susan and we're brushing off weirdos all day long." ~ on-the-h
Be smart. All kinds of smart. Street smart is essential.
Want to "know" more?
Sign up for the Knowable newsletter here.

Never miss another big, odd, funny or heartbreaking moment again.
Keep reading...
Show less
As much as I'd love to sit here and paint a picture of a world populated by 100% honest people who would never take advantage of others, I simply can't do that.
The unfortunate truth is that you need to have you head on a swivel out there.
Muggings, scams, crooked cops, and exploitation of the vulnerable are happening all over the place all the time. And if you prefer to stay out of the cross-hairs, you'll need to know how to protect yourself.
Lucky for us, some Redditors offered their best tips to help prevent yourself from becoming the victim.
[deleted] asked, "What are the best 'street smart' tips you can give?"
Mugging was a popular area of commentary in the thread. There are so many minute behaviors you can incorporate into your night walk home that could really save your butt someday.
Keep Those Eyes Moving 
"Situational awareness. Look up the OODA loop and learn it. Notice who stands out, who looks out of place."
"If you get a bad feeling about a situation or person DO NOT ignore it. Know your exits. Even if you have a weapon yourself, getting out without having to fight is best."
-- TheBklynGuy
A List of Tips 
"Windows are mirrors, use them to see who's behind you. Act like you know where you're going. Swing wide around corners. Don't show off anything you're not willing to lose."
"The nicer you look, the bigger of a mark you become - look like you've got nothing and people will assume you've got nothing. Stay focused on the sound of your footsteps and you'll hear nearby footsteps too."
"I lived in an area where people get mugged regularly."
Eliminating one of Your Senses
"DO NOT WEAR HEADPHONES!!!"
"You make yourself an easy target by making it so even the most clod footed mugger can sneak up on you."
-- LinuxPariah
Be Prepared 
"Don't fumble through your pockets."
"If you think your being followed go into a store calmly and chat with the workers."
"Carry a loose dollar bill or two if your someone that likes to give money to people. Less likely to target the dude that handed a single dollar than the guy who pulled a dollar out of a wallet full of 20's"
-- Spawn95
Others offered tips regarding more communal environments than the lonely, defenseless walk home. These tips had a lot to do with nights out, bar behavior, and a general skepticism of other people's motivations.
The Bait and Switch
"Be weary of women who approach you at a bar and immediately try and get you to go to another bar."
"Those people are called 'pullers' and they are paid to do it."
All About Context 
"Surround yourself with people who make you feel safe. There's a difference between feeling comfortable and feeling safe. You could be comfortable with strangers— maybe you just met them and they're nice."
"You might not be safe around those people, i.e. would those people help you if someone had a gun to your head, or run for their own safety? Find the people who you know would take a punch to keep you safe."
You Know 
"Trust your gut. Your subconscious can notice details your conscious mind doesn't."
"Don't be afraid of making a scene to keep yourself safe."
-- Choko_Emiko
Finally, some imparted wisdom that might be helpful if you find yourself brushing against law and order. The overarching theme? Don't shoot yourself in the foot.
Pipe Down 
"If you get arrested, shut the fu** up. Ask for a lawyer and then shut the fu** up. And when a lawyer shows up, shut the fu** up." -- inkseep1
"Listen to this guy here, he knows what he's doin." -- IAMAZNGI
Keep It Cool 
"Cops will take the side of anyone that speaks calmly every time no matter the circumstances." -- NicNac_PattyMac
"Yes, officer. You see.. I am quite aware there is blood all over me and a knife in my hand. It may look like I murdered this young gentleman and my wife sleeping in our bed, but on the contrary, I very much just arrived to find them butchered by some stranger...it is quite the pickle we are in, but I assure you that I had nothing to do with this" -- seuche23
Don't Stack 
"Never break two laws at the same time."
"If you got illegal stuff on you in the car, don't speed. And so on."
Hopefully you'll note these tips--if you haven't already--and someday prevent a true calamity from ever striking.
Want to "know" more? Never miss another big, odd, funny, or heartbreaking moment again. Sign up for the Knowable newsletter here.