When discussing statistics, people immediately become engaged.

Who doesn't want to know more?
And random facts are the best.
That is what gets you to 'Jeopardy.'
Redditor unelaboratedov wanted to discuss factual fascination. They asked:
"What is the most interesting statistic you know?"
I love facts and statistics. It's always good to know the popular averages.
How Much?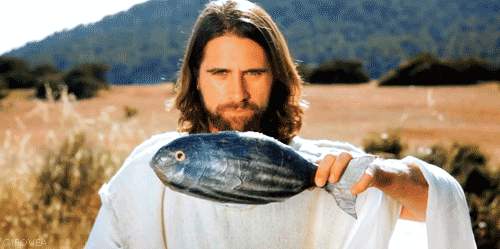 jesus GIF
Giphy
"If you earned $180,000 per day since Jesus was born, you still wouldn't have as much money as Jeff Bezos."
water_fountain_
Teeth
"Of the 335 million people living in the United States, approximately 23 million adults are completely edentulous (have no teeth)."
toothfixingfiend
"My guess is it's become quite common to get full dentures, including pulling out teeth for them. That's like 8 percent of the population, and I basically never ever see people with visibly no teeth. But I know several who have full dentures and probably see a lot more without realizing it."
Ok-Control-787
Speed Racer
"Racing car drivers in the 1950s, 1960s and even into the 1970s had a lower survival rate than WWII fighter pilots. Meaning those racing drivers were statistically more likely to die than those flying in battle. Crazy."
Haunebu52
"To add to this my interesting statistic is that there's still around 240k WWII vets still kicking. But 234 die on average every day."
thegrandpineapple
100 Trips
"I'm an Uber driver with around 750 trips, so statistically I've been alone in a car with around 7 or so psychopaths."
KeyParticular8086
"I did Uber a few years back, maybe did 100 trips. I often wonder what is the worst thing ever done by any of those passengers. Aside from the drunk girl who peed herself on St Patrick's day."
420buttbabies69
DUI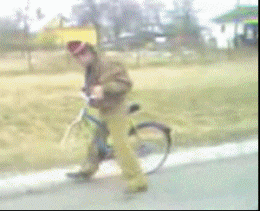 drunk drivers GIF
Giphy
"The average drunk driver drives under the influence more than 80 times before being arrested for the first time."
Sleepy_potato21
I feel 10X smarter already!!
"don't go there"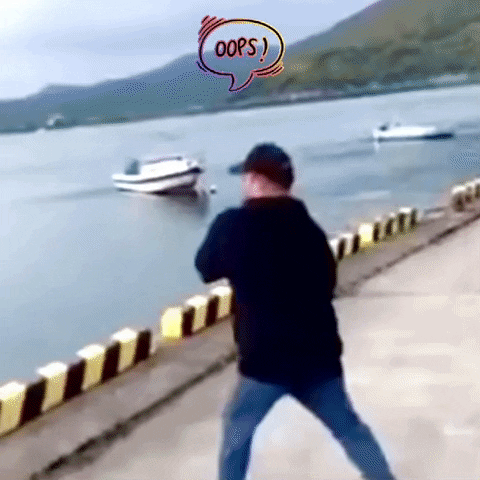 Fishing Fail GIF by Conesulfoz
Giphy
"Protected fishing zones in Europe are more overfished than unprotected zones. People hear 'don't go there' and then go there."
let-123
Right and Left
"My favorite statistic, as a left-handed person myself, is that southpaws die, on average, 13 years younger than right-handed people. I had always heard this attributed to the fact that power tools are generally designed for right-handed users, making many of them awkward and dangerous for left-handed people."
"But the real explanation is far more interesting. See, until the middle of the 20th century, being left-handed was heavily stigmatized, and often viewed as a sign of the devil. Teachers would not allow their left-handed students to actually use their dominant hand."
"This actually proved to be somewhat effective. So as left-handedness became more accepted, lefty children were no longer forced to use their right hand, but older people who were naturally left-handed but forced to use their right hand continued to identify as right-handed."
"Because of this, the average age of self-described left-handed people was significantly lower than it would be if not for the previous generation being forced into right-handedness. And when the average age of a group of people is lower, the average age of death tends to follow suit."
Daniaghju
1% to 27%
"Some EMS agencies in Arizona and Nevada have been using CCR (cardiocerebral resuscitation) instead of the standard CPR (cardiopulmonary resuscitation). Basically starting by doing 200 chest compression non stop instead of 30 with 2 rescue breaths."
"Within a year of implementing it, EMS providers reported that their save rate went from 1% to 27%. This last year that number has gone up to around 50%. Furthermore, the saves are no longer just getting a pulse/heartbeat back, the people are now more often neurologically intact."
poizunman206
On the Waves
"The most dangerous world record to attempt is the water speed record, with an 85% mortality rate. The reason being that at the speeds they reach (300+ mph), air resistance is so strong that if the boat tilts even slightly too far up, it will completely flip and crash into the water at insanely fast speeds. And as you can imagine, it's pretty easy to tilt too far up when you're constantly bouncing on waves."
AppleEnslaver
Drainage
"It would take 1.2 million mosquitoes, each sucking at once, to completely drain the average human of blood."
ofsquire
Facts are fun. Share with your friends.
Want to "know" more?
Sign up for the Knowable newsletter here.
Never miss another big, odd, funny or heartbreaking moment again.
Keep reading...
Show less
Knowledge is power and facts are important. Even the most random pieces of knowledge can land you on "Jeopardy" or "Who Wants to be a Millionaire!"
Statistics is a well of interesting facts. Knowing the numerical facts and odds about so much of life can go a long way.
Redditor u/bab3sia3d3l wanted everyone to share facts and knowledge we could all learn a few things from, by asking:
What is the most interesting statistic or fact you know?
Want to "know" more? Never miss another big, odd, funny, or heartbreaking moment again. Sign up for the Knowable newsletter here.

Keep reading...
Show less
One of a kind. Once in a lifetime. Special. Those are all things we want to be... don't deny it. Standing out in the crowd is a high in life, especially if it's in a cool way, where tons of other people are surprised by it. There are just somethings about some people that make them way cool statistically.
Redditor yadayadayadarv wanted to know what makes you special by asking...
What makes you statistically rare?
I'm a Survivor!!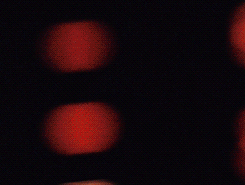 Giphy
"I was cured of Stage 3b lung cancer."
Catzenpudl
"I'm an AML Leukemia survivor! I'll be 15 years in remission just before my 17th birthday. Glad you made it out ok :)"
aeduff
Bad Oranges. 
"I'm allergic to the chemical released when fresh oranges are peeled. That first spray when you open an orange will put me into anaphylactic shock. Super specific, super rare when the allergy is that severe. Bad oranges."
tsaboatnotaboot
"Oh gosh, that sounds really scary! I'm super sensitive to oranges being peeled as well, but have never experienced anaphylaxis! I usually just have to grab my puffer and that's it."
dinsparkles
The Breath. 
"I'm currently breathing with someone else's lungs."
Cdf12345
"So am I! When did you have your transplant? I just had my 20 year anniversary a few months ago."
piper1871
The Rarity. 
"Benign brain tumor that may have been sitting there my whole life."
"My doctors say lots of people could be walking around and not even know it so who knows how rare it is."
intersecting_lines
Twins.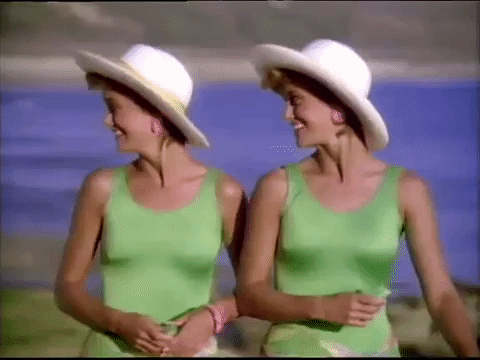 Giphy
"I'm chimeric, except, I have two twins. I'm walking around with my fraternal twin brothers DNA and identical twin sisters spinal tube next to my spinal tube. I was supposed to be three individuals."
hhh1978
"Surprise"
"I am born on the same date as my dad and great grandpa."
D0z3rD04
"You have ruined too many birthdays. Your dad was gonna celebrate it and you were just like "surprise" lol."
Jesus297628863
Romania. 
"I was one of the few Romanian orphans to receive a good life."
djentrify
"I wasn't orphaned, but i was abused. Anyone that knows me and my family and past.. they keep wondering how i ended up so sane and functional. There are scars and trauma hidden, but I'm much better than 99% of the people who go through what i did. My brain helped, i have big gaps of memory, years of my childhood missing and most of my school life up till 10th grade... i just don't remember.."
"But OP, Im proud of you! We'll show them!"
VforVali
1 in a Hundred. 
"I have epilepsy. So about 1 in 100, not that rare (at all really) But, I've had a status epilepticus which is when you have seizures that don't stop until you die, without intervention. I woke up in the ICU with my hands strapped to the bed, a feeding tube in, a catheter and an insanely sore throat from being intubated."
"I also have had surgery where they drilled two holes in my skull and inserted two subdural electrodes to find out where the seizures originate from. That's under the dura matter, right on the surface of my brain. Still have two holes in my skull now. I always thought they'd grow over, but apparently just the exposed marrow? around the edges closed itself up."
"So, I want to be donated to a university and turned into a skeleton when I die."
shunkamunka
Don't Make Mom Mad. 
"I have sickle cell anemia."
My skin is white.
"Ive had doctors ask me 'are you sure you have sickle cell? Want to be retested?' This has happened 6 times that I remember. I've never seen my mom angrier lol."
KylesAGSspec
Stay Cool.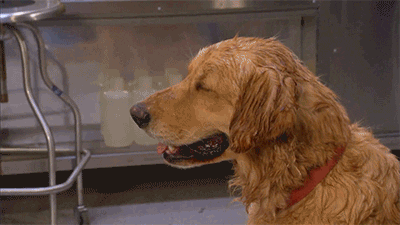 Giphy
"Instead of sweating I just get really really cold when working out. So far no health problems just a cool way to freak out my friends."
UnusualBloo
Leaper!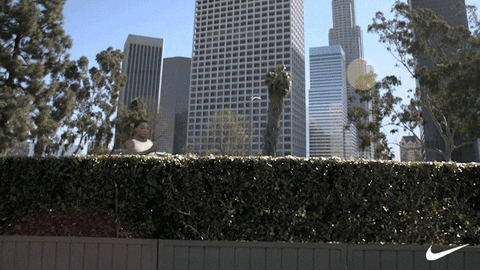 Giphy
"I am a leap day baby! Coming up on 6 years old. :)"
kelsymew
"And when you reach your eighteenth birthday, you'll no longer be an apprentice pirate! Huzzah!"
ClearBrightLight
Making it Through....
"Being reasonably well-adjusted despite spending years as a foster kid where some of the homes were abusive."
Tuberoinfundibular
"This made me smile. I hope your life continues to get better."
Singularjoy
Three Times a Charm...
"I've had chicken pox twice."
henrythethirteenth
"Me too! Apparently there is a "mild" and "not mild" version of the virus. The "mild" version protects against both strains, but the "not" version only protects against "not" strains. Thus, if you get the nasty version first, you can get the more mild version and have chicken pox twice. I have no idea how this will relate to shingles later in life, but we're probably screwed."
"Lucky us."
Buugybuug
I'm Beautiful.
"I'm an asian and also a natural ginger"
"I'll send a pic to the people who've asked to see in a bit, I don't wanna blow my reddit anonymity. Just DM me if you want to see and haven't left a comment yet."
Reddit
18 Months In....
"I'm an 18 month survivor of Stage 3 pancreatic cancer and currently in complete remission."
Bamajoe34
"Being a doctor, I know how scary the pancreatic cancer is, so this made me smile. You only find out about it late, and the remission is very rare especially at a stage 3 or 4, which makes you very lucky. However gotta be careful, do your check-ups regularly because you never know."
hornysisyphus
Unicorns.
"Left handed, dyspraxic and coeliac!"
"I'm like the unicorn nobody asked for."
haemwrecker
"Left handed Praxies of the world unite!! Hey there buddy 😁"
thepurplehedgehog
Life of the Party! 
"Cross-dominant, Aspie, Ulcerative Collitis, Hemipeligic Migraines, and Narcolespy."
"I'm fun at parties."
McRedditerFace
"I was going to call you a quitter (the joke I always use for U.C. folks, because Crohn's disease is 'gum to bum') but never mind you're way worse off. Enjoy those parties, you've earned it."
mini_garth_b
Twice Survived. 
"I was present the two times the US was attacked on American soil. I lived in Pearl City, Hawaii just outside of Pearl Harbor when the Japanese bombed Pearl Harbor on 12/7//1941. I worked in the Pentagon when a missile struck it on 9/11/2001."
"Edit: To all those correcting me, yes it was a plane and not a missile. In my very old age I get confused sometimes. When I evacuated the Pentagon as ordered, I could see the part of the plane that was sticking out of the side of the Pentagon. Took me a hell of a long time to get home because of the incredible traffic jam that occurred in the aftermath."
HiBrucke6
The Rarity of Women. 
"I'm a colorblind woman. Apparently, it's 8x rarer in women than in men."
MissAJHunter
"That's because women need two X chromosomes with the colorblind gene for it to present iirc. Otherwise, a woman is simply a carrier. This also means that a woman can only be colorblind if her father is also colorblind iirc."
"Since men only have the one X, they only need one parent to have the gene. So you can have two color-seeing parents and a colorblind son. The mother was a carrier."
"Edit: I should specify that this is true for red-green colorblindness, which is inherited through sex chromosomes. But blue colorblindness is not, and thus the statistics are different."
SuddenTerrible_Haiku
"See the air"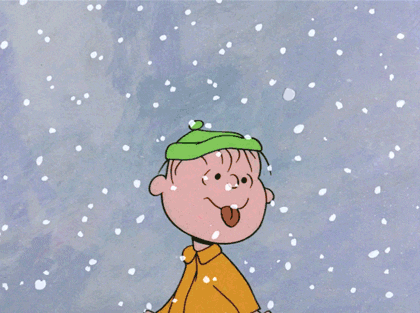 Giphy
"I have visual snow (you see tiny flickering dots everywhere)."
the_mighty-chaddicus
"I didn't realize there was a name for this. I remember when I was a little kid, maybe ten, trying to explain to my parents that I could "see the air," because everything seemed to be covered in tiny dots. I notice this more often in lower light situations, kinda looks like the grain or "noise" you'd see in a photo. But it's very mild for me so I don't know if it's the same thing."
86sleepypenguins
Do you have similar experiences to share? Let us know in the comments below.
Want to "know" more?
Sign up for the Knowable newsletter here.
Never miss another big, odd, funny, or heartbreaking moment again.
Keep reading...
Show less
Statistics can be both surprising and confusing. They help us to frame the world around us in a way that we can understand, and help us to make important decisions.
They can also be incredibly interesting, revealing abstract truths about ourselves and our world that would be difficult to grasp without the help of statistics.
Keep reading...
Show less
Life is a big gamble of "What ifs? and How could that happens?" And it is consistent in surprise and coincidence. Who hasn't lost count at the myriad of times when you looked at a situation and thought, "is this fate or just chance?"What we can walk away knowing is.... the impossible IS sometimes possible. So just roll with it.
Redditor u/yankeevandal inquired aloud... What statistically improbable thing happened to you?
Keep reading...
Show less