What do we writers always say?
The truth is far stranger than fiction.
When we watch a movie there is constantly a scene where people are like... "THAT could never happen!"
Well it could and it has.
And there is more truths and facts throughout life just like fiction.
There is so much more to learn beyond science classes in school.
Wikipedia has educated us all.
Truth is truth.
So let's hear some facts that'll surprise us.
It's been so long.
Redditor Aden_Elvis77 asked:
"What is something that most people won't believe, but is actually true?"
I am not a "knowing extra facts person," so I'm here to be schooled.
Layers
"Think of an apple as the Earth. Human beings have never dug past the skin layer."
SithLard
"Think PF balloon filled with water. Just imagine the water is molten lava."
ffsudjat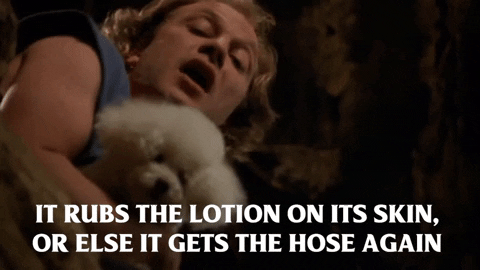 Silence Of The Lambs Skin GIF by Death Wish Coffee
Giphy
Saviors...
"Humpback whales will turn on their back and let seals jump on their stomachs to save them from orcas because they freaking hate orcas."
"Edit: Just because this got attention, here are some fun sources..."
Age is only a #
"The guy who played the villain in Karate kid 3 (Terry Silver , Thomas Ian Griffith) is actually 7 months younger than Ralph Macchio, (Daniel LaRusso). It's weird because the karate kid was still supposed to be under 18 and the villain was supposed to have fought in Vietnam."
TheRedMarin
"Hollywood age is really weird. Sean Connery was only 12 years older than Harrison Ford, but played his noticeably older father in Indiana Jones."
JinimyCritic
"He's in the latest couple of seasons of Cobra Kai and I would not have guessed that. Good fact!"
Grimdotdotdot
Pressure
"The average blood pressure of a giraffe is around 300/190. They need to have a high BP to get the blood all the way up the neck to profuse the brain with oxygen. I am thoroughly impressed by their cardiovascular system."
anastasiaanne
"They also have a specific mechanism to not let their brain explode from too much blood pressure when they lower their head to drink. Truly fascinating creatures."
Doc_Plague
Breeding
"Komodo dragons usually reproduce sexually, but females in captivity have been known to reproduce by parthenogenesis, without the need for sperm."
Dusty_Roller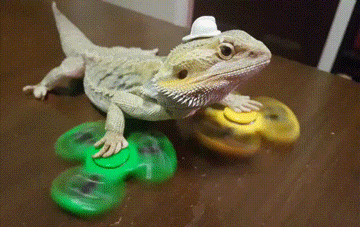 dragon spinner GIF
Giphy
I really have no interest in anyone or anything's sex life but mine.
Read the label...
"There would be a lot more ancient Egyptian mummies if we didn't grind most of them up to paint with or… eat."
Faust_8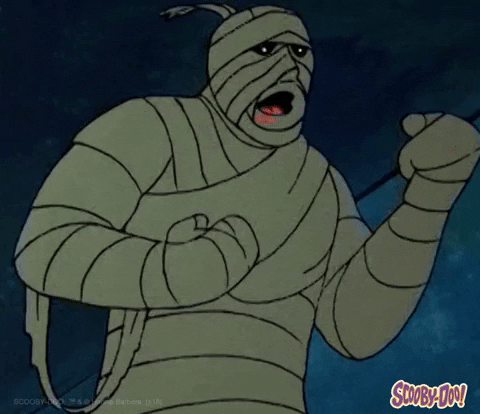 Dance Dancing GIF by Scooby-Doo
Giphy
"Victorians be whack. Mummy brown was a very popular paint pigment for the time, creating a rich brown color that couldn't easily be replicated, and eating bits of mummies (mixed into other things mind you, it was considered a medicine and not a food) was thought to possibly cure diseases. Probably had 0 scientific backing behind it even back in the day but trendy rich people are trendy rich people no matter the era."
MadameCat
Important Dates
"Anne Frank, Martin Luther King, and Barbara Walters were all born in the same year."
Crooooow
"C.S. Lewis and Aldous Huxley died on the same day, but it didn't really make the news because the day was 11/22/1963 and it was also the day JFK was shot."
SerialKillerVibes
"It's wild that Anne Frank or MLK might still be alive today if they hadn't been killed by oppressive right-wing regimes. Makes you wonder what we're missing out on."
BabyYodasDirtyDiaper
Taste Related
"Almonds are from the peach family."
RifleShower
"Cashews, pistachios, and mangos are related to poison ivy. If you are extremely sensitive to poison ivy you may also react to the others. Mango skin can cause the 'mango mouth' rash and cashews for example can give you a terribly itchy bu**hole."
howling_greenie
"If done right, marzipan (made from almonds) and persipan (made from peach seeds) almost taste the same."
CaptainThorIronhulk
Over the Water
"The shortest commercial flight in the world lasted 57 seconds. It was a Loganair flight between two Scottish islands, Westray and Papa Westray. It was recorded the shortest commercial flight, with the distance of 1.7 miles."
AnneKellyy
"It's actually quite necessary. There are too few people living there to build bridges, and the seas are too rough for ferries, so the only real option is to use planes. As for the planes themselves, the ones operating the flight are tiny DHC-6 Twin Otters, which don't use that much fuel relative to larger airliners."
griffin-meister
Pieces of Rain
"Humans can smell some components of the smell of rain (the geosmin part of petrichor, specifically) far better than sharks can small blood in water. We are very very sensitive to it."
"Edit: thank you all for enjoying this fact I really like reading all your replies and I'm learning even more about this. Now go own people in trivia! Science is awesome! Thank you for the premium/gold whoever did that!"
Ratmatazz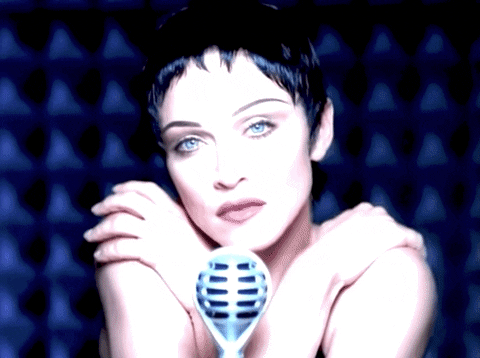 madonna GIF
Giphy
Well that was entertaining. I knew I loved rain.
Do you have anything to add? Let us know in the comments below.