There's nothing more unsettling than waking up in the middle of the night.
Particularly if what woke you up was a loud, unsettling creepy sound.
The only thing that could make the experience more nightmarish is opening your eyes and seeing something that makes you jump out of bed.
Most of the time, what ends up scaring the living daylights out of us is nothing more than a pile of laundry we forgot to put away or a cat's shadow, and find ourselves laughing about it weeks or even days later
Others however, haven't been so lucky, waking up to discover they were actually in legitimate danger.
Redditor SpaceHubYT was eager to hear the most terrifying things people woke up to in the middle of the night, leading them to ask:
"What's the scariest thing you've woken up to in the middle of the night?"
Keeping an extra close eye...hopefully?
"My grandmother just standing there in the dark by my bed, quietly wringing her hands and staring at me."- fryinpaskettimobster
Terrifying no matter when
"My mom saying I needed to get up and go with the cop."- abletable342
An experience no one deserves

"My mom screaming up the stairs 'get out of the house now!!!' and my brother swinging my door open to get us out."
"The house was on fire."- stoneytopaz
One hundred little fingers...
"Centipede crawling on my face."
"I still shiver thinking about when that happened."- Slight_Librarian_399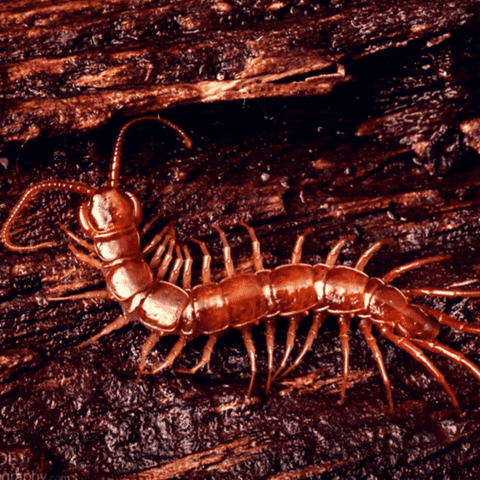 Bug Insect GIF by AquariumMe
Giphy
A lesson well learned?

"A cop walking into my Airbnb at 4am in Tennessee."
"Somehow he had the code and just.. walked in."
"I was sleeping on the couch right near the front door."
"He yelled at me and asked my name and what I was doing there."
"I was dazed and said 'ugh, I'm sleeping here man' and he's like 'we were called about a B n E at this address'." - Reddit
"And I said 'I dunno man' and he was like 'well, sorry to disturb you'."
"And he walked out."
"Found out later that the call came In from a different address and the cop still had the door code from a previous call that was put in at this building before."
"This is where I learned if someone breaks in to where I'm sleeping In the middle of the night, I ain't gonna do sh*t."
"My reaction time is about 5 minutes."- ReferHvacGuy
Sharing a midnight snack?
"Cat dropping a giant a** spider on my chest, then giant spider disappearing in my panic."- lady_of_the_lac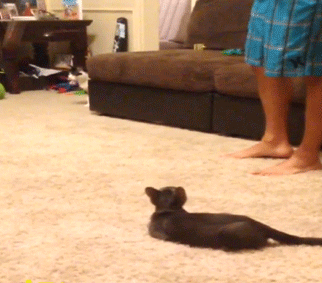 attack spider GIF
Giphy
One can only imagine...
"My wife sitting straight up out of bed and screaming while pointing down the hallway."
"She talks in her sleep, usually it's hilarious."
"That time it was not."- BrotherOfTheOrder
Nature's alarm clock

"8.8 Richter scale earthquake at 3am."- sparkdaniel
There's a first time for literally everything.
"Lived in an old building in NYC."
"Had a neighbor across the hall that would seldom have night terrors."
"1st time it happened, it was about 4am and I was pretty sure she was getting murdered from the piercing screaming and loud thumps from her flailing around and the sound of glass breaking."
"I grabbed a meat cleaver and went into the hallway in my underwear to see that everyone else in the building was also awake and poking their heads out into the hallway wondering what to do."
"Me and 2 other neighbors eventually knocked on her door and when she answered she looked pale like a ghost and was dripping in sweat."
"She didn't remember any of it, apologized and explained to us her condition."
"That was some blood curdling sh*t."
"She was very apologetic about it and bought us all six packs of beer for freaking us out."
"Me and the two neighbors that decided to take action were all 100% sure that she was getting murdered at that moment."
"I lived there for 2 years and I think she only had 2 episodes during that time."- azninvasion2000
Be it over nothing, or something incredibly serious, being woken up at all hours of the morning is never a pleasant experience.
As the place everyone should always feel safest of all, is in the comfort of their own bed.
Keep reading...
Show less
Finding the right pajamas can be a fairly stressful ordeal.
Which is perhaps why some people choose to forgo pajamas all together, and sleep in the nude.
No doubt saving people hundreds of dollars on what they might otherwise have spent on a pair of pajamas.
But in addition to being economical, people no doubt have countless reasons for their natural choice of sleepwear.
Or lack thereof.
Redditor -TheMidpoint- was curious to hear why people opted to sleep in the buff, leading them to ask:
"People who sleep naked, why?"
Because I can!

"Zero restrictions while sleeping means better sleep."
"I have learned to hang a robe by the bedroom door..."- IssaScott
"Freedom!I"
"I sleep better when my body is a bit cool."
"I hate having to wear clothes by day, so by night its a relief!"- Draculamb
'I have to wear clothes all day, f*ck having to wearing them in bed."- Purple-Homework764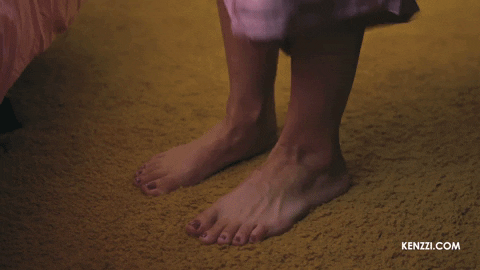 Lets Go Undress GIF by Paxeros
Giphy
Built in security system

"Wouldn't you be scared if you were a robber and saw a naked man running at you with a frying pan?"- makz_ammo
Read into it as you will...

"Same reason I shower naked, so I don't get my clothes wet."- dmack080288
This could have two meanings...

'It's f*ckin hot."- Kulladar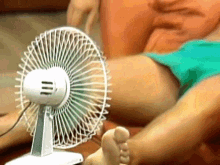 Fan Reaction GIF by MOODMAN
Giphy
Not just at bedtime...

"It stops people from sitting next to me on the train."- bujler
"When else does my genitals gets to see sunlight."- sex_chef
To get a head start on the day.
"In the morning I don't feel like taking off clothes to get into the shower so i just sleep naked."- Zoie10135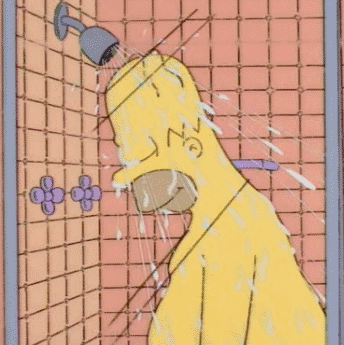 Relaxing Homer Simpson GIF
Giphy
It just feels so good...

"because it's way more comfortable and I won't feel every single crease in the clothing and it won't bunch up."- everyonesBF
The most important factor when it comes to sleepwear is comfort.
Which, for many people means ditching sleeping attire all together.
And let's face it, there are few better feelings than that of the sheets against your skin.
Well, maybe one or two things, which also involve a lack of clothing...
Keep reading...
Show less
Are we being lazy or is it self-care?
That is what you should ask yourself first, before you judge.
Life is an arduous journey and a constant energy suck.
It was inevitable we'd find shortcuts to get by.
It's all about survival.
Redditor Batman_In_Peacetime wanted to hear about the times we just didn't care enough to try harder. They asked:
"What is a lazy thing you began doing when you realised you can live with it?"
I'm best when I'm at my laziest. Ok, that's a lie, but I don't care.
Zzzz...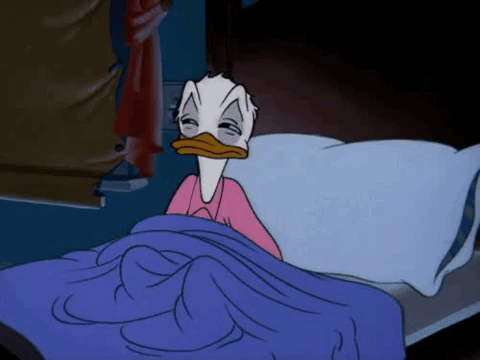 Donald Duck Sleeping GIF
Giphy
"On weekends I sleep for 12-14 hours. I usually wake up a few times but I dream so much during those long sleeps that it's basically become a recreation type thing and I love it."
HouseOfZenith
Warm it up...
"When I use the microwave, I'll heat food for 1:11 or 2:22 because I can't be bothered to move my lazy fingers."
fysicks
"I figured out that my microwave's turntable rotates once every 12 seconds. So, everything I cook is on a multiple of 12 seconds so that it always ends up at the front of the microwave when it's done cooking, and I don't have to reach all the way to the back of the microwave to get my food out."
unittwentyfive
Bang
"When I was a kid on a school day, I had this routine where I'd stick my legs out of the bed and bang around on the floor so it sounded like I got out of bed and then just lie there for a few more minutes."
bewarethechameleon
"Did you also get your toothbrush wet and squirt a wee bit of toothpaste in your mouth rather than actually brush your teeth? If so I may be your mom and you weren't fooling me or the dentist and you sure weren't fooling the plaque that attacked."
TigerLily98226
Pockets
"Whenever I clean the house I put on my housecoat with really big pockets. I just walk from room to room and put things in my pocket that don't belong in that room. Once my pockets are full I go to each room and empty my pockets putting what is from each room in that room."
kindhearttbc
"That's not lazy... that's productive AF."
throwaway92715
Toss It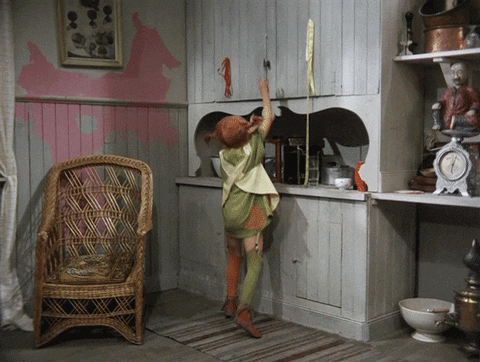 Pippi Longstocking Chaos GIF by ZDF
Giphy
"I don't fold the fitted sheet. Just ball it up and place it in the closet."
SpaghettiSquash33
I just see people human. Don't he so hard on yourselves.
12 Hours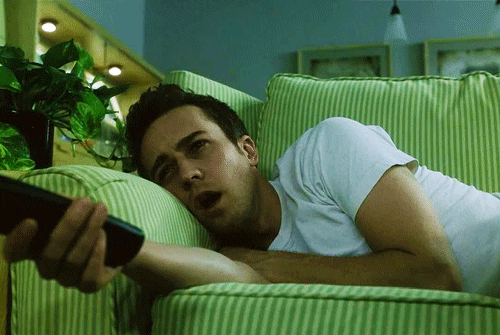 Tired Fight Club GIF
Giphy
"I once watched 12 hours of the golf Network because the batteries were dead in my remote control. I don't know if that's lazy or depressed."
sadbirdfox
I swear I was...
"I was taught to make a bed properly as a child, I swear I was. Hospital corners and everything. I even know how to fold a fitted sheet, thanks to my auntie, who's an Air Force nurse and therefore doesn't consider little problems like 'non-Euclidean geometry' to be a reason not to do it properly. The second I found out about duvet covers, that was over. Sure, it doesn't look as tidy, but five minutes a week plus 10 seconds in the morning instead of 10 minutes a day? I can live with that."
katie-kaboom
The System
"I don't fold laundry anymore. I have a system of laundry baskets like this where clothes gets sorted by type (pants, t-shirts, sweaters, etc). Most of my clothes is wrinkle free, and for the few pieces that aren't I just throw them on a hanger in the bathroom while I take a steamy shower."
User deleted
Genius!!
"Before I get out of bed in the morning, I will grab the top corners of my sheets with my hands and prop up the bottom two with my feet and move it into place. Then I slide out of bed without ruffling anything. Just like that, my bed is made."
Markymark142
"My sister has to do this before she goes to bed at night, even is she made the bed that morning. It's an odd little quirk and mostly harmless."
mel2mdl
Yummy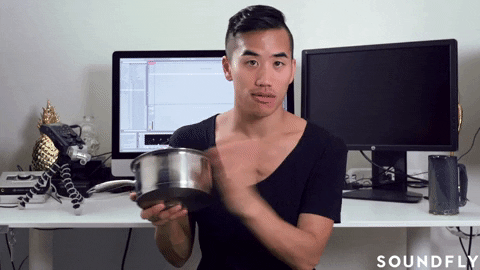 andrew huang pots GIF by Soundfly
Giphy
"Just eating food straight out of the pan."
refrshmts_N_narcotcs
None of that sounds so bad. That sounds... like my life. Don't judge!!
Want to "know" more?
Sign up for the Knowable newsletter here.
Never miss another big, odd, funny or heartbreaking moment again.
Keep reading...
Show less
Sleep is one of those elusive things that people go to any lengths to get.
Some take meds, some have a nightcap, and others ... well others get down with their imaginations.
Reddit user EDBTZ asked:

"What fake scenario do you imagine while falling asleep?"
I'll admit, the scenarios that play out in my head when I let my imagination wander are often "interesting" - but I'm glad to know I'm not the only one!
Check out these sleepyheady Imagineers.
Bed Buns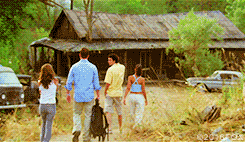 wrong turn cabin GIF by 20th Century Fox Home Entertainment
Giphy
"I picture myself in the middle of the forest and it's blizzarding."
"There are obviously dangerous creatures all around."
"But I'm in my weather-and-monster-proof cabin all wrapped up like a cinnamon bun in my king size bed."
- snarfymcsnarfface
"Gotta have the monsters to emphasize the safety in the imaginary stronghold. They're much easier to keep out than the stressful thoughts."
- gurnard
"This just sounds like what it's like living here in rural Canada lol"
- Malbredy
Imaginary Tortoise
"I like to think about an imaginary tortoise walking around in a desert eating little flowers and cactus."
"I dont know why, but imagining that little guy always puts my mind at ease. When I am at the dentist getting a cavity drilled or a tooth extracted, I try to dissociate by imagining that tortoise."
"For whatever reason, its become a coping mechanism for me."
- Ecto_Cooler_Juicebox
"This is lovely. I hope the tortoise has a name."
- gionnelles
"Wait this is so cute"
- burnham
In The Igloo
"Have done this semi-regularly (weekly) for at least 15 yrs."
"I'm in a tiny igloo with my head facing the entrance. There is a small fire in the entrance with wolves growling at me on the other side of the entrance."
"Strangely it's extremely comforting because I know nothing can get to me."
"I'm usually asleep within 10 seconds of my head touching the pillow."
- F33dR
"I used to do this one a lot as a kid!"
"I would even place my head under a long pillow imagining that was the igloo entrance."
- favaritx
"How odd. When I was a kid I would have recurring dreams about sleeping in an igloo."
- jdrink22
In Recovery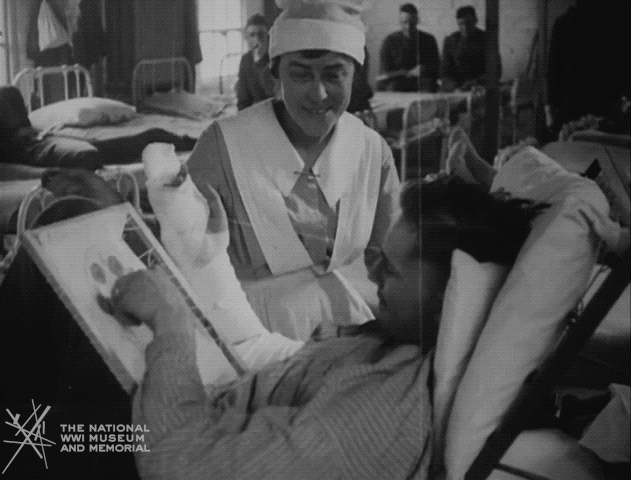 Black And White Hospital GIF by National WWI Museum and Memorial
Giphy
"This is so stupid, but here we go. I've disabled and have chronic pain problems, so I always go to bed with some kind of bad ache or cramp to keep me awake."
"At some point, I got into the habit of daydreaming that I was injured and am recovering."
"Sometimes I'm a soldier, or on an alien ship, sometimes I'm an SCP, or a Marvel villain turned good."
"Sometimes its angsty, sometimes more sweet."
"Whatever the background, it's always that I have many people around to care for me, I'm finally safe from whatever situation harmed me, and I can relax and sleep away the pain."
"My therapist surprisingly encouraged it as a coping mechanism when I told her about it. It works wonders."
- berripluscream
Escape
"This is very weird, but it used to be a lot of fun lol."
"When I was a kid, I had this big window near my bed. So, before getting into bed, I'd imagine that there was a spooooky witch gliding towards my window and I'd have to jump underneath the blankets in time, before she saw me."
"I'd cover myself up real quick and fall asleep."
- SteinDickens
"I did something similar as a kid."
"Only instead of a witch, I imagined a burglar creeping through my house ready to kill anyone who was awake."
"I'd practice looking like I was asleep so I'd fool him. (Mouth slightly open, jaw relaxed, deep but not too deep breaths, eyes gently closed, not squeezed shut) "
"Worked every time. Never got murdered and always fell asleep."
- AfterTowns
Architects
"I build a house."
"I go through many different types of homes: Mini homes, big mansions, modest style homes, or even bus homes. But I build it in my mind as I walk through it."
"It's a good imagination tool that doesn't keep your brain too active but still has you in a 'dream' like scenario."
- MostCoolUncoolDude
"I do this too! Never realized someone else would do the same :)"
- Missbeerbitch
"There they are. My fellow bedtime architects/landscapers/interior designers."
- yeetanddefeat
"I'm glad to be a part of this club!"
"I'm always building an off-grid cabin in the woods."
"I enjoy the idea of thinking how to build it and what the layout would be like. Then the extra fun is trying to rig solar, deal with water, sort out heating and cooling, and then throwing in a toilet."
- FrenchmanRiddles
Witnessing Wonders
"I'd like to think I'm floating in the middle of the ocean."
"The water is so still with no other sound than that of my own breath. Looking up, not a single cloud in sight only a beautiful blue sky kissed by the sun."
"I close my eyes, take a deep breath and submerge myself."
"I open my eyes, staring into the dark abyss. I'm sinking."
"The light from above fades. Darkness engulfs me but then…I see lights.. are they stars? They are."
"I'm floating through space. Passing by stars and cosmic events that have no true words to describe them when witnessed first hand."
"Anyways that's how nights usually go."
- Aleister-Turgalium
This Screenplay
"Getting kidnapped and taken to Mexico to be sold - but before I am, I try to escape."
"One of the workers there, who was also kidnapped, catches me; but he helps me and ends up escaping with me. From then on, he and I are on the run from Mexican traffickers."
"We have to stay low for a week before we can fly out of there. During that time we have to stay in a small motel room to lay low. He takes me out to the woods to teach me to shoot guns and fight and sh*t just in case things go bad. We know they'll probably go bad."
"We have a few moments that make me wonder if I have feelings for him?"
"We're eventually able to get to the airport, but the bad guys are there and he has to protect me. We are able to make a dramatic getaway, during which we admit that we've fallen in love."
"But then he is charged with helping the bad guys so he has to go to prison even though he was there against his will!"
"I wait a year for him, pining and counting down every moment until we eventually reunite and get married."
- sametimetmr
Natalie Imbruglia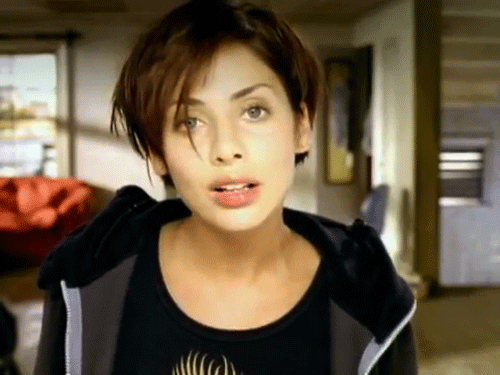 music video 90s GIF
Giphy
"About 25 years ago I was a a teen with a crush on Natalie Imbruglia (she was getting famous with Torn videoclip)."
"My imaginary scenario before falling asleep at night was attending one of her live exhibitions and saving her from a terrorist."
"Her body guards were useless and the terrorist ran up the stage, but I was faster! I climbed on the stage and KO-ed the terrorist with a karate kick (and no, I didn't even do karate, but karate stuff and flippy-kicks vibed hard in the 90s! It grew in our DNA)."
"In the backstage, she thanked me and we started making out. Of course..."
- GRAAK85
How My Species Is
"It's kind of out there but here it goes:"
"I imagine a group of authority figures (usually scientists or doctors) 'discovering' me. I'm the last of my species."
"They have no ill intentions towards me, and in fact want to care for me. They force me to relax and rest, sometimes against my will. They bring me food and entertainment but most spend time just cuddling me and making me feel safe."
"They study what I like and don't like, and praise me over the littlest things. I'm allowed to be as weird as I want and it's ok cause that's just how my species is."
"I am an autistic who went through a very rough childhood, so a fantasy where I'm being cared for and cooed over despite my differences doesn't surprise me."
- Regretbeatingupakid
So now that you know what other people are thinking about, it's your turn to spill - especially if it's as delightfully odd as karate for Natalie Imbruglia.
Want to know more?

Sign up for the Knowable newsletter here.

Never miss another big, odd, funny or heartbreaking moment again.
Keep reading...
Show less
What does this insomniac do at night?
Work. The answer is work. It always has been.
As a kid, I'd write endlessly in notebooks when I couldn't sleep. Now that I'm an adult you can absolutely find me online at 4 AM rambling about some madness like trans Teenage Mutant Ninja Turtles or that one time my neighbor bare-hand picked up a piece of dog poop and put it in her pocket.
Yes, I live in Florida.
For me, insomnia is a place of creation. But what is it for others?
For that, we turn to Reddit. Because humans stay nosy about what everybody else is doing.
Reddit user Acid_In_My_Eyes asked:
"People who can't sleep, what do you do all night?"
Yeah ... turns out, it's certainly not a space of creation for everyone. Unless the thing you're creating is anxiety.
Over and Over
"Toss and turn. Overthink. Replay conversations on my mind."
- strawberrytohoney
"Yeah man... anxiety takes it toll on sleep. The more stressful the day, the worse the sleep."
- zfgnjzfgnjmzrfgjk
"100%!!!! And how I could have acted differently or what else could've happened."
- strawberrytohoney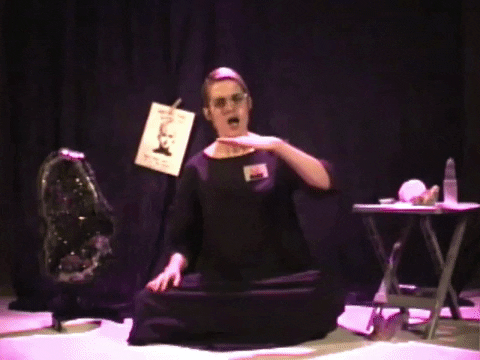 Giphy
Increasing
"Be increasingly pissed off about not being able to sleep."
- Froggielaflame
"It's the most vicious cycle ever."
"Can't sleep, pissed off that you can't sleep, now it's even harder to get to sleep. Now you are stressing out because it's getting closer to the next day, adds to the fact you cant sleep."
"Been there..."
- Zer0C00L321
Calculations
"Calculate how many hours of sleep I could at least still have if I was able to fall asleep at that moment."
- Adept-Elephant1948
"Same."
"It's literally the worst because I end up priming myself for a day where I believe I'll perform suboptimally; thereby ensuring I perform suboptimally."
"It becomes a self-fulfilling prophecy."
- Samson8765
"Being tired and having a sh*t day at work because you laid awake all night thinking about how you were going to be tired and have a sh*t day at work is the worst."
- OfficeChairHero
Not No Regrets
" 'Dream' random scenarios in my head where I either could have done better or changed things, or I'm dreaming of scenarios I want to happen, either because they might or just because I want it in the future"
-Genderneutral_Bird
"So its not 'no regrets' it's 'some regrets?' "
-Acid_In_My_Eyes
"Every single day. They can be as small as 'I wish I had just given x person x compliment' to 'I never should have told x person about x secret' etc"
-Genderneutral_Bird
Happy Place
"I have found success in just accepting that I cant sleep, OK I GUESS IM NOT GONNA SLEEP RIGHT NOW...and then getting in to a comfy position."
"EYES WIDE OPEN, NOT TRYING to sleep. Just lay there and let my mind wander."
"I build what I call, happy places."
"What kind of life do I WISH I had? What kind of world do I wish this was?"
"I build the whole world, I usually have powers but no one knows."
"I'm rich. I'm single. The world is safe enough to leave your front door unlocked and no one goes in to your house."
"I just build and build and build the most kickass scenarios, and eventually I'll wake up and be like 'OH I FELL ASLEEP!' and after that I usually keep sleeping."
-finalglimmer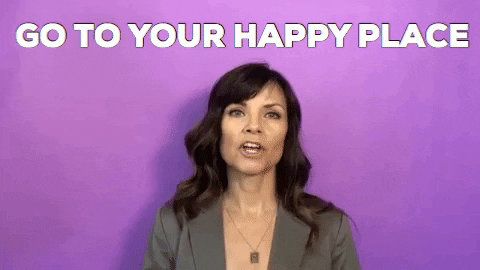 Giphy
Bed Time Stories
"I am really bad at falling asleep. Unless really tired and/or using alcohol."
"Since that's not an everyday solution I listen to an audiobook, in my case the Harry Potter series."
"I know the books so well that my brain, while focusing on the story, grows numb an I fall asleep."
"The audiobook, unless the device is shaken, will turn off after 30 minutes. I mostly fall asleep within the hour now and I have something fun to listen to."

"Haven't tried it using a story I don't know, but that will probably keep me awake."
-Mr_Zoelmond
"I do this with Forensic Files."
"It's crazy, but I've seen all 20 thousand of them and the familiarity and voice puts me in a calm trance."
"It takes what it takes lol"
-Leading_Funny5802
Crash When You Crash
"Read, browse reddit, music, get some work done, daydream/think whatever u wanna call it."
"I don't adhere to a schedule, I just crash when I crash, get up when I get up."
"It's healthy trust me."
-69stuffstuff69
"Do u work or go to school right now?"
-Acid_In_My_Eyes
"School, and online. All it complicates is the occasional obligation. May not align for everyone, but it's what works for me and if it works for you it could be all cool."
-69stuffstuff69
Relish The Rare
"Turn off blue light on all devices an hour before sleep."
"Use a white noise app or something similar so your mind blocks out and focuses on only 1 sound."
"Reading or listening to podcasts."
"Turn a lot."
"Most importantly for me is to get comfortable and relish in that rare comfort."
"The times I'm not worried about my lack of sleep, the better sleep I get. I normally remember that being comfy and switched off from the world (even if it doesn't work) is much more preferable to being uncomfy, looking at a screen and working for 7 hours straight."
"If nothing else, Masturbate."
-VirgilVanDoink
Transporting Myself
"I'm going through chemo treatments right now and on Tuesday nights through Thursday, into Friday, I can't sleep."
"I will get up, go to the living room, pour a cup of coffee and read."
"I've finished a few books since January and I'm running out. I'm taking in the peace and quiet and transporting myself to a different world for a few hours."
"Then, I'll take a nap for a bit. Rinse and repeat every other week."
-PickleSmack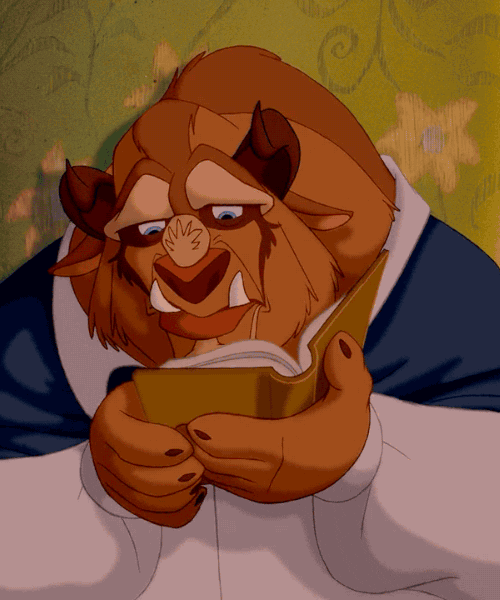 Giphy
Turning Japanese
"I remember a few weeks back, I was quite nervous about my girlfriend's wellbeing as she was super stressed about things."
"That made me super stressed about things to the point I couldn't sleep."
"I ended up trying to assemble basic sentences in Japanese for a few hours to take my mind off things."
-BagOfToenails
That Scrubbing Sound
"I really don't know if this will help anyone, but I watch reconstruction videos of old vintage items and welding of items."
"Such as cleaning a old and broken PS1 and forging weapons from video games, hearing the sounds and the scrubbing at a low sound does help me sleep"
-Character-Ostrich-54
There you go, fellow insomniacs.
Now you've got a project list for the next time sleep decides it's not your friend.
Want to know more?
Sign up for the Knowable newsletter here.

Never miss another big, odd, funny or heartbreaking moment again.
Keep reading...
Show less