Why do we love the Devil?
We can't help ourselves.
He's one of the most ancient and cryptic characters of all time.
And when he's on screen... you can't not watch.
Currently on my soap opera "Days of Our Lives" one of the main characters is possessed.
It's so much fun.
Now who needs the Devil on their acting resume?
Redditor 70701 wanted to debate some casting choices. They asked:
"Morgan Freeman was well accepted as the actor to play god, which actor would you nominate to play the devil in all future depictions?"
This is difficult. The Devil is one of my ALL TIME FAVS!! So many have done him well.
True Evil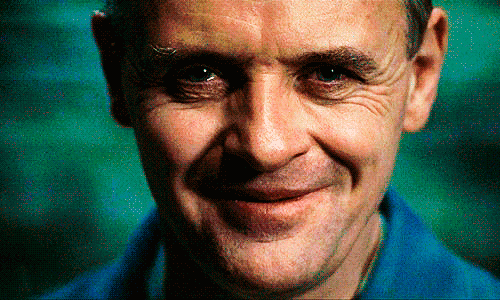 hannibal lecter smile GIF by 20th Century Fox Home Entertainment
Giphy
"Anthony Hopkins."
SuvenPan
"Hopkins just does evil so beautifully."
bortbort8
Peter
"Peter Stormare."
JacobPlaster
"Other than knowing him from Armageddon and Constantine I felt I never saw as much of him as I should. Amazing as the creepy freaking doctor in Until Dawn."
"But hands down his performance as Chance Gilbert in Longmire is my favorite. He was just downright unsettling to the bone. I felt like he was almost acting through the screen because it really was unsettling like I was uncomfortable."
PretendThisIsMyName
The Best Men
"Also Morgan Freeman."
fluffymuffcakes
"I'd like to see Morgan Freeman as God juxtaposed with Denzel as the Devil."
overmonk
"Or Samuel L Jackson as people confuse him w/ Morgan Freeman all the time. And he'd be a fantastic Devil."
TwiceOnThursdays
He's the Best
"Christoph Waltz."
1ndomitablespirit
"Seriously. This man managed play the most evil character in a movie that included HITLER."
mrtyman
"But he was so insanely good at it that I think part of you actually ends up liking him in some f**ked up way?"
"Like I know he's literally a nazi colonel and is incredibly evil for most of the movie (either because he's wholly evil, or smart enough to know that he needs to pretend) but he's so cunning and smooth that I feel like most people kind of weirdly end up liking him in a love to hate him way."
Furaskjoldr
Alex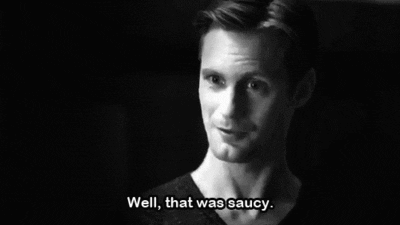 sexy true blood GIF
Giphy
"Alexander Skarsgård."
iluvvivapuffs
"I think Bill Skarsgard could really nail playing Satan, especially if you wanted a more Lestat-type Satan."

No_External6156
So far I am very happy. Nice taste people...
So Good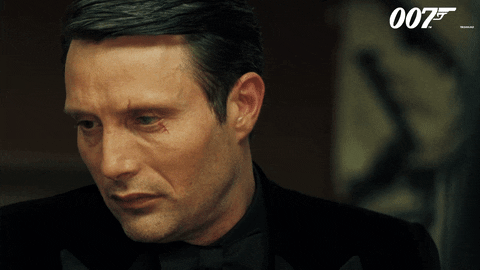 Mads Mikkelsen Oops GIF by James Bond 007
Giphy
"Mads Milkkelsen."
FattyFattyMcFatPants
"Oh Lord... you're right."
WrenchEagle07
I Love Her
"Tilda Swinton."
PaulinLA23
"This was my very first thought too. There are a lot of different depictions of the devil - alien and aloof, angry and monstrous, coy and tempting, etc."
"And I feel like Swinton has played villainous roles that touch on most of them, many blending different aspects together or even dramatically switching between them as part of the role. There are other actors I can imagine who could better embody one particular 'kind' of devil, but Swinton is the only one I can think of that feels like she could be basically all of them."
M0dusPwnens
The Manipulator
"Charles Dance."
puckit
"Charles Dance was perfect in Game of Thrones. I was hanging on every word he delivered on screen. This is a great choice."
mattbakerrr
"No one does manipulative, powerful, clever villains like Dance. Great pick."
Dodo0708
Scar
"Jeremy Irons."
TheTrinhsanity
"Scar took care of that for me. Don't think he can ever top that performance."
Strong_Comedian_3578
"Would anybody be prepared for that epic performance?"
Pablo_Eskabear
The Charmer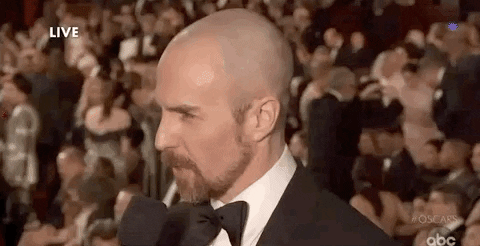 Red Carpet Oscars GIF by The Academy Awards
Giphy
"I think Sam Rockwell would be a charming devil, and that's the most entertaining kind."
f**ktheroses
"100%. The devil needs to be charming and unapologetically sleazy. Rockwell would nail it."
maverick1ba
I am here for everyone on this list. And please add Cate Blanchett!! And Queen Viola Davis!
Want to "know" more?
Sign up for the Knowable newsletter here.
Never miss another big, odd, funny or heartbreaking moment again.

Keep reading...
Show less
Few things are as good a confidence boost as when someone lets you know how sexy they think you are. You don't even need to be in bed... but it certainly helps.
Let's be real: It's great to know when you're pleasing someone.
People shared their stories with us after Redditor Gthew asked the online community,
"What's the sexiest thing someone has ever said to you?"
"I like your voice..."
""I like your voice" after I apologized for stuttering for a straight 2 and a half minutes."
Rice_cakes
It's nice to receive a little validation, isn't it?
"Been with this gem..."
""You don't have to be in a good mood for me to want your company."
"Been with this gem for 3 years."
solanum
Awww, this is sweet. It's great to have someone who will support you through good and bad times.
"When my girlfriend and I..."
"When my girlfriend and I started seeing each other, one night when we were going at it, she was panting and when she looked me in the eyes she said "oh I can't get enough of you" in between breaths and I think I fell in love."
Zahama
There's a keeper if there ever was one! Sounds like you're both still together!
"I love you."
"I love you."
"Come from an immigrant background where my parents have never uttered those words, and when a woman I liked said that to me, it was a level of validation that it made life livable for the first time."
dignityputnam
It's great to hear that you've found someone who loves you – and isn't afraid to say it!
"I wasn't sleepy anymore."
"I was just getting into a relationship with a woman. It was kind of long distance, we only got to see each other on weekends. But we talked every day. We hadn't been physically intimate yet, but we had made out a fooled around a little."
"So one night we were on the phone and I yawned and told her I needed to get to sleep. She said she understood. But just before she hung up she said, "OK, good night, I'm going to touch myself to the thought of you then go to bed to." She then hung up before I could answer. I wasn't sleepy anymore.""
[deleted]
Bold – and it sounds like you had the reaction she wanted.
"I was venting..."
"I was venting my frustration over not being able to find nice gloves at the store because I have bear paws for hands, and the selection of XL gloves is fairly non-existent. She looked at me and told me she loved my huge hands, especially my thick fingers."
irishlyrucked
This is just the right mixture of coded and bold that can really get someone in the mood.
"After we had sex..."
"The first time I had sex with my partner I was wearing a front zip corset top and went to unzip it and my partner stopped me and said, 'Please, let me undress you,' and unzipped it soooo slowly. After we had sex I cried because I never felt so desired before in my whole life. (5 years later still going strong!)."
itspapitopepito
Five years! May you have another five... and another five... and another five...
"Lifted someone up..."
"Lifted someone up during intercourse and she said, 'This is my fantasy.' I felt on top of the world for a bit there."
tierneyb
This is the perfect combination of hot/sexy/sweet and everything else. I absolutely love this.
"We were on a date..."
"We were on a date, and I had told her I was recently divorced. After having sex later that night, she turns to me and says, 'Your ex-wife was a f*cking idiot.'"
2aboveaverage
Hopefully you're still with her – that's such a confidence boost.
"Not really sexy..."
"Not really sexy but my girlfriend sat on my lap as a joke and told her to get off because I was getting hard. She said, 'I don't care' and kissed me."
[deleted]
Hey, don't sell this moment short – that's absolutely sexy!
Okay, these stories made us feel things...
Well, what are you waiting for? Just be honest... your partner will certainly appreciate it.
Have some stories of your own? Feel free to sound off in the comments below!
Want to "know" more?

Sign up for the Knowable newsletter here.
Never miss another big, odd, funny, or heartbreaking moment again.
Keep reading...
Show less
What is or isn't attractive is purely subjective.
A total turnoff for one might be just right for someone else.
Redditor alfieriandiv asked:
"What type of clothing do you find very attractive in the opposite sex?"
Kilts
"Kilts on men."
"I've never seen a man no matter his age or size who didn't look good to me in full kilted kit or in just a kilt."
"I'm not Scottish so it's not cultural."
"I just love a man in a kilt." ~ LakotaGrl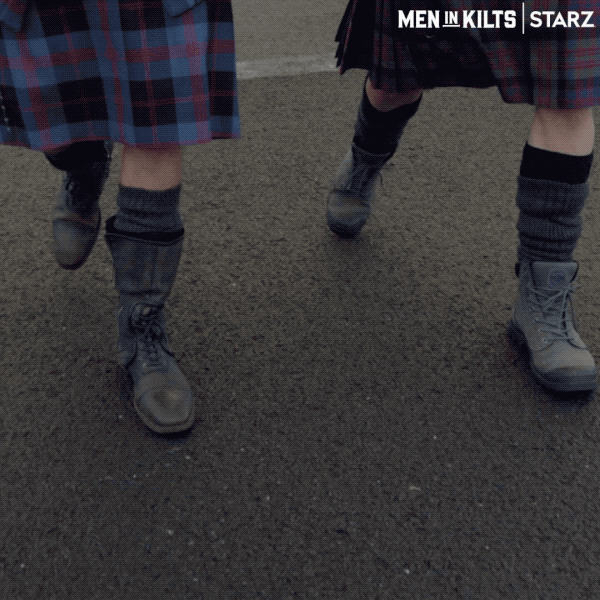 Giphy
Stockings
"Stockings and high heels." ~ Reddit
"I find it fascinating that a lot of men (myself included) are incredibly turned on by essentially just a long sock."
"I remember not being especially turned on by stockings a few years ago, but something clicked at some point and I am like you now." ~ FlyingNiagga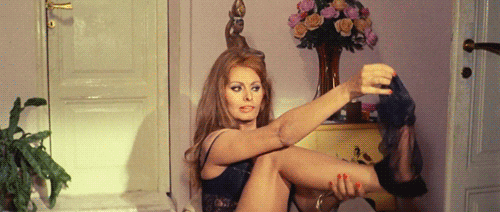 Giphy
Loin Cloth
"My husband put a loin cloth on as a joke and walked around the house once."
"I liked that."
"A lot." ~ BerriesLafontaine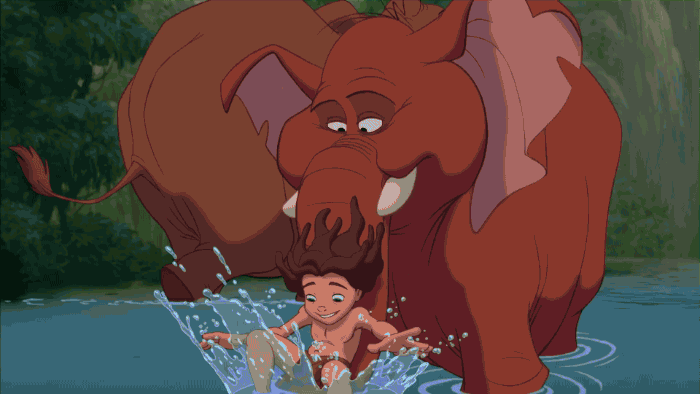 Giphy
Glasses
"Glasses." ~ BlueIsAGreatColour
"My friends always call me weird for being extra attracted to girls with glasses, I'm glad to see someone else likes this one." ~ dalcer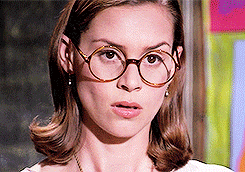 Giphy
3 Piece Suit
"Men in a three piece suit." ~ RedheadedMermaid980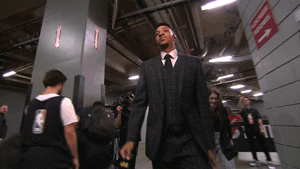 Giphy
Thigh Highs
"Thigh highs." ~ MasterChef5311
"My husband just yelled hell yeah!!! when I told him thigh high boots were so high on the list." ~ Cheshiregrin85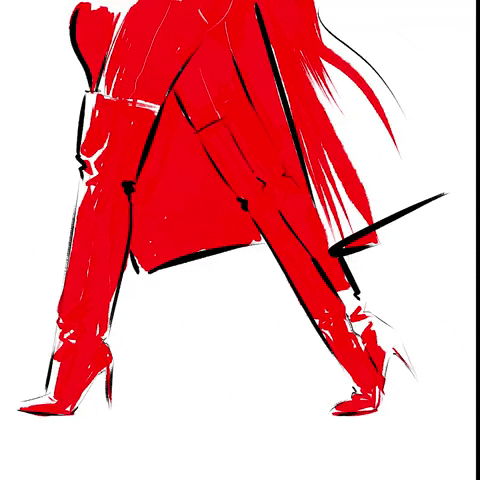 Giphy
Mandalorian
"Men that dress up as the Mandalorian." ~ Salt-Pea-8311
"Especially men that are Pedro Pascal." ~ Takodanachoochoo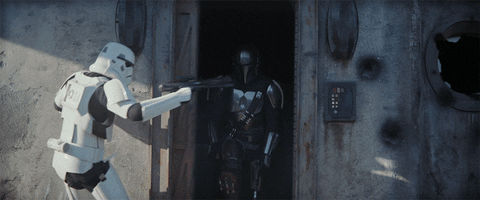 Giphy
Backless
"Any backless dress or gown is soooooo attractive." ~ thisisnotmeee0903
"Throw in a twirl." ~ FrancisPF'kery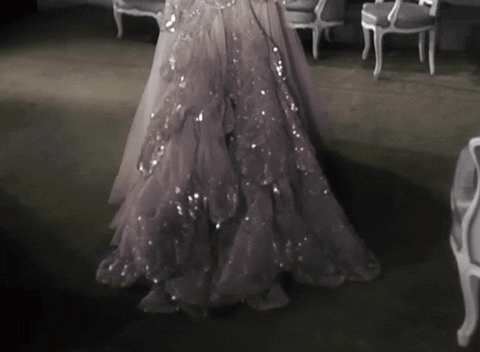 Giphy
Lab Coat
"Lab coat & glasses that are slightly tilted downwards."
"Bro my boyfriend brought his lab coat home (or so he says) but refuses to put it on or show me." ~ rmpti138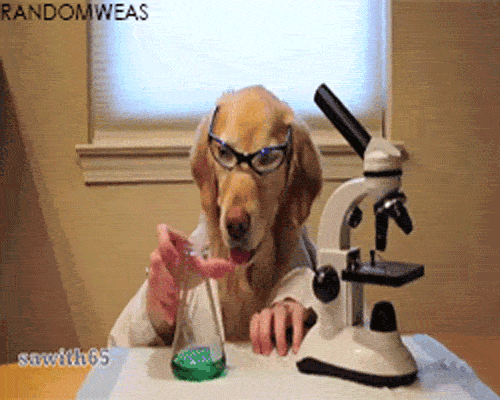 Giphy
Regalia
"Indigenous North American regalia."
"Go to a wacipi (powwow) and everyone always looks great." ~ LakotaGrl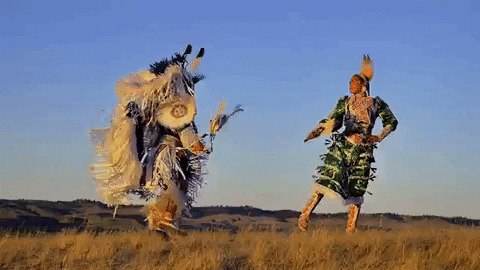 Giphy
Attraction is subjective as the variety of responses make clear.
So, did your favorite fashion make the list?
Want to "know" more?

Sign up for the Knowable newsletter here.
Never miss another big, odd, funny or heartbreaking moment again.
Keep reading...
Show less
"Mirror, mirror on the wall, who is the hottest and dumbest of them all?"
I know that is not verbatim the original quote, but it is close to the original.
Brains and beauty are always intertwined.
So often people confess about wanting to be more of the other.
No one is ever happy where they are. Why are we like that?
If given a chance, like a Disney movie, how do you trade?
Is it superficial to want looks over knowledge? Or vice versa?
Let's get deep....
Redditor BroodyBatman wanted to know who was willing to give up a little bit of brains for a whole lot of beauty, so they asked:
"Would you give up 15-20 IQ points to be really, REALLY ridiculously good looking? Why?"
I want more looks. I'm pretty smart. I could lose a few points. What do I miss? Math? I have a calculator.
Thanks Nan...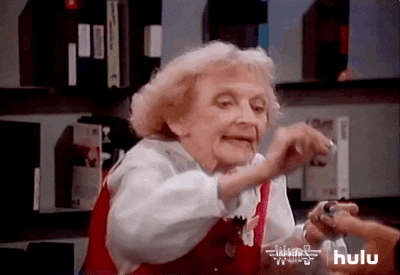 Nbc Wings GIF by HULU
Giphy
"No because according to my Nana, I am already really, really ridiculously good looking." ~ AardvarkAndy
The Hard Way
"I'd give up 15-20 IQ points to just be really ridiculously hard working." ~ garrhunter
"This is the way. 18 years of school and Uni taught me, don't worry about trying, you soak up enough to get by. Just putting half an ounce of effort and I realised I can do stuff that actually matters to me. There are subreddits that help get disciplined, I know I'm not ready to make progress, but check a few out. If you're in the right place in your journey, maybe you can make a difference." ~ WetDogDeoderant
Full On...
"Most definitely. I'm not that bright to begin with, so I may as well go full bimbo." ~ ATrulyTerriblePerson
"Being 'smart' hasn't helped me that much in life, might as well give being attractive a go!" ~ blueboxreddress
ABS
"Can I give up 6 IQ points for 6 pack abs?" ~ toeofcamell
"Actually, IQ can be changed in some extent. It is measured by your ability to resolve different types of problems, so... if you're trained enough, you can actually increase your IQ score. But of course, it'll be frustrating being outsmarted by a natural genius that put no effort to progress while you spend a lifetime developing your capacities. It can go the other way, too: naturally gifted people can regress if they don't train, although it will take more time." ~ Enilemme27
Bianca Says...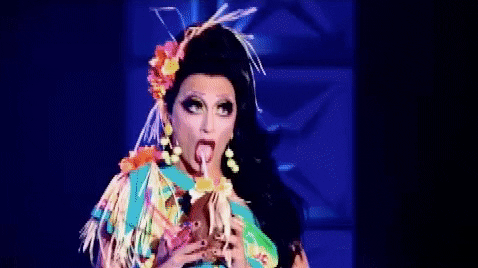 bianca del rio GIF by RuPaul's Drag Race
Giphy
"No because according to Bianca del Rio, one of the greatest philosophers of our time, beauty fades, but dumb is forever." ~ and-she-did-it
Looks are so subjective. Brains are forever. I'm learning.
Be Better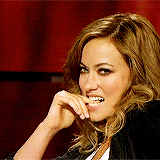 Olivia Wilde Reaction GIF
Giphy
"In a heartbeat. Unless it caused me to forget what I already know, I'm at a place in my career where I'm not learning that much, mostly relying on applying previous knowledge, and being ridiculously good looking would make my life better by making people treat me better in general." ~ Wit-wat-4
Calculations...
"No. IQ is already low enough. I can't lose any more. Appearance doesn't take long before it fades away anyways haha." ~ Sparkles0_
"One of the ways of calculating IQ is based off of how similar you are to peers of you own age. So test a 2 year old and they can perform at the same level as the average 4 year old and they have an IQ of 200. Or if a 10 year old is a bit delayed and is at the level of a 9 year old then they would have a IQ of 90."
"When this version of IQ is applied to some at age 50+ having a lower IQ would mean that the person is behind the average development of their peers, just in this case that development is actually a deterioration. So if one were to live to 100 and they trade 40 points they would be at the mental level of a 60 year old." ~ TheDotCaptin
Below 0
"Maybe that would push my IQ below zero and create an underflow error, turning my 18 IQ int 32768 IQ, and giving me knowledge of all things in existence, on second hand, I would probably learn something that would make me sad, so i don't wanna." ~ Warm-Swimming5903
Let's Get High
"No. As much as I would love to be ridiculously good looking, I have to remember why I personally dislike smoking weed. I can't freaking think in a straight line when I'm high. It's like I have to search for connections for things to make sense and it's frankly infuriating not being able to communicate my thoughts effectively."
"I would honestly hate to live like that day to day, even if it's not quite that bad. It's maddening when I can't make sense of things that should make sense but my brain just doesn't wrap around it. I wouldn't voluntarily take on more of that. Plus I'm already married and his eyes are already on me as I am, so I don't see any reason to do this." ~ Instant-Noods
Finding Life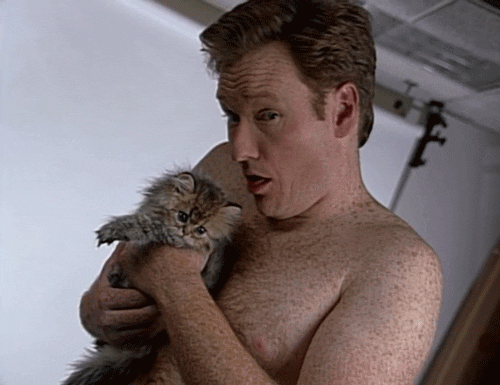 Sexy Cat GIF by Team Coco
Giphy
"I'm pretty sure there's a lot more to life than being really, really, ridiculously good looking. And I plan on finding out what that is." ~ FilsonWhisk
There is no wrong answer, née, preference here. Just be your best you. No matter how you chose.
Want to "know" more?

Sign up for the Knowable newsletter here.

Never miss another big, odd, funny or heartbreaking moment again.
Keep reading...
Show less
Countless men and women think hands and forearms are the sexiest part of a man, which is why many people are over the moon about the sight of a man in a button-down with rolled-up sleeves.
There's just something about it, isn't there? You're thinking about it right now, aren't you?
If you've not a single clue what people are attracted to, then have a look. You'll be surprised some rolled up sleeves, form-fitting T-shirts, and a well-tailored suit can take you.
People shared their thoughts with us after Redditor [deleted] asked the online community,
"What is the sexiest thing a man can wear?"
"Especially in combination..."
"A properly tailored suit. So hot, even on average or below average looking men. Especially in combination with good general hygiene and a nice aftershave."
EconomyVanilla67
Then it sounds like you'd have a great time walking down Wall Street anytime before 5 p.m.
"My boyfriend has..."
"My boyfriend has an old green T-shirt that's barely too small but it makes his shoulders and pecs and back look SO good and it slims down his stomach. So... old T-shirts that contour their bodies well."
serial_heartbreakee
Ah yes, the form fitting T-shirt. Baggy ones have their place, sure, but the form fitting T-shirt is truly something.
"I'm a guy..."
"I'm a guy and while I'm not endorsing it, I've gotten the most drenching levels of thirst from both men and women while wearing a Spiderman suit. Fellas, do with this info as you see fit."
Maquina90
So what you're saying is you're the only person in a Spider-Man outfit who can get a date while heckling people in the middle of Times Square.
"Anything that communicates..."
"Anything that communicates competence. This is why uniforms are hot."
Jexxlynn
Never heard it explained this way before, but you know what? It makes sense.
"I like when they know..."
"A little bit of stubble. I like when they know they don't have to be clean cut or put together to be fine."
chubbygoodgirl
Clean shaven isn't for me. Stubble definitely has its place!
"If my husband..."
"If my husband, who is 50 and not considered fashionable, ever went back to his younger metalhead days and wore tighter jeans and Doc Marten boots I'd sit on his face so fast."
SeraphoftheDark
I mean... you could tell him. Would probably do wonders for your sex life.
"In public..."
"In public, a tight, but not too tight, somewhat stretchy shirt. Gives a subtle hint to what's underneath. In private, a pair of boxer briefs exhibiting the same characteristics as the shirt above is also hella sexy."
BellaDingDong
Again, some love for the form-fitting T-shirt! And form-fitting underwear is great, too!
"Anything that tells me..."
"Anything that tells me about him or what he's into. A T-shirt with a video game he likes, a rock band, Hell, even anime. I like men that aren't afraid to let their personality come through in their clothes. And if you're not into music or games? I like a nice flannel."
Sobadatsnazzynames
It sounds like you definitely appreciate some personality and that's sweet!
"A nice trenchcoat..."
"A nice trenchcoat, some sick goggles, a devilish grin, and four massive metal arms protruding from his back."
SWEGDovahkin
So it sounds to me like you're really attracted to Alfred Molina as Dr. Octopus. You've seen Spider-Man 2 and No Way Home countless times, haven't you?
"I made out hard..."
"COLOGNE!!! I made out hard with a dude I was not even remotely attracted to whatsoever for an entire summer just because he SMELLED SO DAMN GOOD!!! And bonus points to him for never telling me the name of it. Seriously boys, find your scent!"
SweeTNtasty
Whhhhhhoa. Tell us how you REALLY feel while you're at it.
"I love..."
"I love baggy black hoodies. It's so simple but so attractive on anyone."
Jacksparrowscompass
Well, it sounds like that works... for you.
That's good.
Well, guys. You know what to do.
Time to get yourselves some well-tailored suits, some form-fitting T-shirts and at least a pair of Doc Martens while you're at it.
Have some suggestions of your own? Feel free to tell us more in the comments below!
Want to "know" more?

Sign up for the Knowable newsletter here.
Never miss another big, odd, funny, or heartbreaking moment again.
Keep reading...
Show less