Sex is fun. Let's start there. But sex comes with issues. Always. When friends engage in moments of passion.... there really should be a binding contract, just stating that everything may or may not change, and everyone needs to be honest and act like an adult after. Stay friends or be lovers, just be cool. How comprehensive and easy would that be? One can dream.
Redditor
u/Kangheh4533
wanted to know what friends out there were willing to give us a few honest and a few salacious tidbits about their personal relationships by asking....
Redditors who had sex with their best friend, how did it happen and did your friendship change afterwards?
Ruined.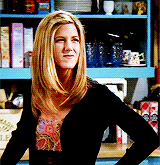 Giphy
Ruined a perfectly good friendship. We later married and have been together ever since. pressthebuttonfrank
which I understand.....
I slept with my close guy friend for months after going through a hard breakup with someone else. We were able to stay friends afterwards but things have definitely changed for the worse now that he has a new gf. She's said before that she feels uncomfortable around me, which I understand. Any person he dates from now on is probably going to feel that way, so I know we'll never get back the close friendship we had. Definitely something I never thought about when I chose to cross that line. sosmore
For about 5 years....
Well, I'd always liked her but didn't want to risk the friendship. Turns out she was thinking the same thing the whole time. For about 5 years. She was just a physically affectionate friend to everyone, so I didn't think anything of her constantly touching me in ways that would usually be considered flirting. At some point one of our mutual friends, who I hadn't told, let slip by accident that she had a mega crush on me, and I couldn't believe it.
I asked my friend, and she said it was true, I confided my feelings as well, and we got busy fast, because we both felt we'd spent enough time together to be sure of each other and now it's been a year and a half, and we're still together and still in that honeymoon-phase. I'm a very lucky dude, and I know everyone won't be so lucky, but there is hope my dudes. ReallyBigTanks
Like A Virgin...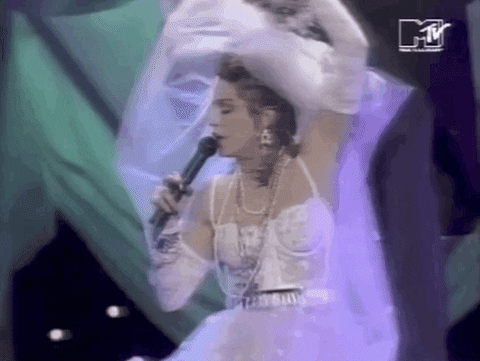 Giphy
Friends for almost 10 years, he got embarrassed about still being a virgin going into his second year of college. Being the great friend i was, I agreed to sleep with him platonically so he could have his first time nervousness free.
After that, we never really talked about it for about 2 years, unless it was a joke. We continued our friendship like nothing happened.
After those 2 years went by we somehow ended up in a sexual relationship again, after a drunk night at college. We continued this relationship for a few months, progressing from purely sexual into a romantic relationship. I really thought we were finally about to get it right, and maybe this was the way it was always supposed to be. It was heaven, it was bliss.
But then he got an actual girlfriend and never talked to me again.
It's been about 3 years since this happened and they are still together, which admittedly still bothers me. I really had no idea he was seeing anyone else, hence why I was so blindsided and hurt. This did cause a lot of trust issues that I still struggle with, but it was an important lesson to learn. If they ever break up and he tries reaching out to me, I'm strong enough now not to be there. xandrenia
People Share Which Social Norms Absolutely Baffle Them | George Takei's Oh Myyy
Forever After....
I went over to his house one day to hangout, we had joked about just having sex with each other since neither of us were getting any, and well one thing lead to another. We're engaged now. hellanordi
Palpable....
We had been close friends for a couple of years, but the sexual tension was palpable. Most people who saw the two of us together thought we were a couple. But we both had too much baggage to get involved. Two days before I was moving across the country we were drunk as hell (we usually were) and I asked him if he wanted to do it.
So we did. For all the sexual tension we had, the sex wasn't particularly memorable. We spoke a fair amount after I moved, but eventually fell out of touch. I don't know if that was because of the sex or just distance and time. OneRhinoArmy
Meh....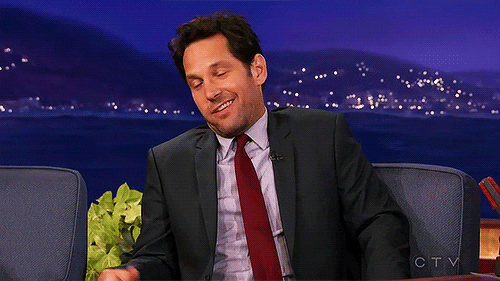 Giphy
We were friends. Agreed to be FWB. Are now dating for a couple years now. Other than the sexual aspect of it, we're still two goofballs who make each other laugh. So nothing really changed all that much. Cyanora
~emotions~
I spent my four years of high school with a good boyfriend, but my best friend was broken up with in the same week I was, in a super similar way, right after the summer of our graduation. We kinda bonded over it and he kissed me because of ~emotions~ but I told him I didn't feel the same and he was really respectful about it. He joined the navy and I sent him a bunch of letters in bootcamp. A few months later, I saved up and flew 2000 miles to go visit him on base, we stayed the weekend together, and... sex happened.
To be completely honest with you after he fell asleep I totally flipped out. I was a wreck. I thought we were never going to be able to look one another in the eye afterward, but we got up, had breakfast in a little cafe, and went to the library holding hands. We've been together since. I love him more than life itself, I've never been in a relationship that felt more natural and healthy. We still talk like old friends. He calls me darlin' dearest. I'm enamored. Apageo
After the Break....
Following her breaking up with a guy she had been with for a couple years we had sex about 4 times the last month of senior year after being super close friends all throughout high school. It was no secret that I had a thing for her the entire time but she never really saw me that way. At that point we just kinda got stuck in this weird limbo between not wanting to date but not being able to go back to being friends and wound up getting into a huge fight before she left the state for college, obviously the friendship was never truly rekindled but we still talk occasionally.
She wound up getting back together with the guy and only seems to text me when things are not going right with him. A mutual friend told me that she had said she regretted not dating me but at this point forget that, I'm not gonna be a penis but she had her chance. zaybo_no1
I wish it never happened.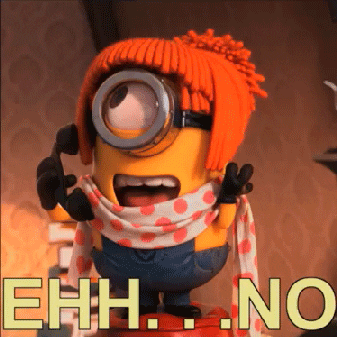 Giphy
I wish it never happened. She got super crazy weird afterward and it completely ruined our friendship. After a year of attempting to ease it back to what we had before I got the hint and stopped bothering her. She's engaged now and I wasn't even invited to the wedding which really really hurts. Ryguy55
Do you have something to confess to George? Text "Secrets" or "
" to +1 (310) 299-9390 to talk to him about it.

Keep reading...
Show less