They say laughter is the best medicine, and it's true.
Sometimes, the laughter comes from a good joke or well-timed pun. Other times, a comedy show or accidental fall may elicit laughter.
And sometimes, pranks are used to elicit laughter.
The thing about pranks is, sometimes they're funny, but other times they're mean. The best pranks are the ones that do seem mean but induce enjoyment from all parties.
Redditors have seen it all and are excited to share their experiences of the evilest pranks they've pulled off or seen pulled off.
As I said, some are funny, some are mean, and some are both. All are great to read about, though!
It all started when Redditor Adventure84 asked:
"What evil prank have you pulled off?"
Pay For Your Crimes
"People in school used to always take my Gatorade. So I took an empty bottle, filled it with dyed salt water, and let them take my drink. Not gonna lie, it was hilarious watching one person to spit salt water in the middle of class only for their unbelieving friend to do the same."
– mc_freak2013
The Day Before The Wedding
"My coworkers in the Chicago office asked me to bring back a phone book and the hotel stationary from my business trip to Kansas City. They were preparing for another coworker's bachelor party for the night before the wedding. The groom was known for drinking to an extent that was considered legendary. After a night of drinking, he woke up on the morning of his wedding in a hotel room. He checked the nightstand and found the Kansas City phone book. the desk was stocked with KC stationary. His friends had clued the front desk staff in on what was happening and convinced them to answer his room phone "Good Morning and welcome to the Kansas City Holiday Inn." It was 5 hours till the wedding, and he was actually only a couple miles from the venue, but the freakout was epic!"
– fredzout
It Moves On Its Own
"I have an extra mouse in my desk drawer at work- I have the USB plugged in to the docking station of the obnoxious guy a couple cubes away. On days he is particularly obnoxious I will take out the extra mouse and move it around every few minutes... he has never realized because it's plugged into the docking station and not his laptop. He has even had the laptop replaced. Never noticed... it brings me to tears silently laughing sometimes... I have to be careful not to over do it..."
– doodlewacker
Inanimate Stalker
"I've posted this before but I made a friend believe she was being followed by a garden gnome. For years. Many of her friends are involved plus other helpers. She shows up at a B&B in Scotland (that we'd recommended) and there was a gnome in the garden, and it looked exactly like the gnome that'd briefly turned up in her yard. Then she saw it on her way to work. Then in Provence. And Germany. It really did look like the same gnome."
"It was."
– Kevin_Uxbridge
Sugar Or Spice
"Mom can't tolerate sweet things. Since she can remember, she never ate sweets. When i was 6 or so, during breakfast, mom left her newly brewed coffee on the table. My older brother encouraged me to put more sugar as a prank. So i did. Mom came back, stirred and than drank and spit out a rocket. We started laughing saying it was a prank, explaining that we put extra sugar in it. She looked at us as if we were stupid. Apparently i put salt instead. Her coffee was at sea salt level."
– Morilicious
Soda Replacement
"We had a very annoying coworker that couldn't be fired because he was related to the owner/CEO. He had the same exact lunch every day of the week that he brought in a zipper lunchbag: A tunafish sandwich, a sugar-free jello pudding, a can of diet pepsi. He'd put that in the common-area work fridge."
"One of the guys in my department (I was the IT Director) decided to just see how long we could fu=*ck with, oh, let's call him Scott since that was his name."
"Scott got there at 7:00am every day and had lunch at 12:00 on the dot."
"So, starting the first week, my guy (let's call him Dave) would steal his cold soda at about 9:00am and replace it with a warm one. So it would get cold-ish with the 3-hours in the fridge, but not the ICE cold that Scott was expecting."
"Second week, he stole and replaced the Diet Pepsi at 10:00."
"Third week, at 11:00am."
"Fourth week at 11:45."
"Now what was hilarious is that Scott was so dumb he didn't realize THE REST OF HIS FOOD WAS COLD. It was just the Soda that was warm."
"The last week, Scott put the soda in the freezer at 7:00am. Dave found the soda and swapped in a warm one at like 11.55am."
"Scott was getting madder and madder about this. What's amusing is that almost every other person in the company had already figured out what was going on without having to even be told (it was an engineering firm packed with PEs). And they ALL hated Scott."
– dramboxf
Cultural Norms
"I lived in Korea for a bit. When my mom came to visit I told my Korean girlfriend it was an American custom to greet older women by touching elbows. I told my mom the same story about Korean customs. It was a thing of beauty. They were not pleased."
– wafflepark
"In India we touch the feet of our elders to get their blessings. I wonder if someone is pranking us since the last 5000 years. That cheeky motherf**ker."
– vspj
Power Of Suggestion
"I used to work for a cruise line. A passenger asked if the crew lives on the ship full time. I and my co-worker explained that no, the crew leaves every night to fly back to Miami and then returns each morning. She walked away satisfied. After that cruise was over, our manager was sharing the passenger evaluations with us and was confused about one in particular. It was a woman who had stayed on deck 14 and had complained that she couldn't sleep at night because of the noise of the crew helicopter."
"Fact 1: 1,200 crew do not leave every night but do live on the ship"
"Fact 2: that ship didn't even have a helipad"
"Question: wtf was she hearing every night"
– persistent_polymath
I Swear It Was There!
"My mum's laptop wallpaper was a picture of her granddaughter. I copied the picture 100 times and made her wallpaper a slide show of the same picture over and over again, so the file would change but nothing would change visibly on the monitor. The pictures would change every 10 seconds. On one of the images I painted a tiny little curly moustache on her. So randomly for 10 seconds my niece would have a moustache. My mum thought she was either losing her mind or had a computer virus and everytime the moustache popped up, it was gone by the time she tried to show anyone."
– Troidin
What's Lucky Charms Without The Charms?
"Picked out every last marshmallow from my sister's box of lucky charms. Then took a photo of me eating a bowl of just charms, printed it, and put in the bottom of the bag. I then sealed the bag back up, hot glued the box and back in the pantry it went."
– CarnivorousConifer
I would NOT tolerate that last one!
Pranking is a timeless pastime where it is simultaneously a hysterical and terrifying experience depending on your role in a given scenario.
Over the years, we've seen our share of elaborately staged situations on TV where prank victims are caught unawares and are either startled or fooled into believing what they're witnessing is actually happening in real life.
Some go too far. Remember Scare Tactics, where loved ones' worst fears were realized and exploited for TV viewers to laugh at?
Or Ashton Kutcher's hidden camera show Punk'd–which relentlessly humiliated victims?
We may have laughed watching these programs, but we know full well that we would never want to be the clueless participants.

Curious to hear of effective but more preferable ways of tricking people, Redditor jacree8678 asked mischievious Redditors:

"What are some harmless ways to f'k with people?"
People would be stumped upon hearing these.

Passing Conversation
"My dad used to have this game with a friend. They embarrassed me endlessly when I was a teen (but that was a bonus)."
"Basically, when they were walking in the street, whenever they were passing someone, they would say things like:"
"Remember, when you pushed your mother-in-law down the stairs...?"
or
"I mean, it wasn't that much drug, usually I carry way more than that!"
or
"Where did you hide the knife after stabbing him?"
"You get the idea, anything absolutely awful as if they were having an entire conversation about drugs, murder, whatever."
"My dad and his friend had the whole hippie look as well, so innocent passersby would quickly cross the street."
– Xiaozhu
Bad Pronunciation
"I mispronounce Famous peoples names constantly then say it correctly randomly so they never know what to expect."
"Billie Eleash, John Legends, Jason Ackles."
– P**syandA**1

Questionable Favor
"When at work, tell someone: I'm going to the bathroom do you need anything?"
– whatislife4
Some pranksters like to set the scene and observe for their viewing pleasure.
Fake Signage
"Buy a set of 'Voice Activated' or 'Motion Activated' stickers from Amazon, and the possibilities are endless."
– beam_me_up_MFer
Hold This
"I'm a huge fan of just handing somebody something without any explanation and walking away."
– saben1te
Hidden April Fool's
"I put a tiny piece of masking tape over my co-worker's mouse laser on April fool's day one year, wrote 'April fool's' on it. He troubleshot every single thing except examining the mouse. He eventually called IT who simply turned the mouse over and pointed it out to him."
– Swedish-Butt-Whistle

Housewarming Gift
"I know someone who always takes an item to a party & leaves it somewhere in the house, ie a trinket/tchotchke."
– visitjacklake

Throwing someone off when they expect something else that's totally different is a classic favorite.
Headscratcher
"I saw someone on Facebook comment on a picture that 'The three of you look great!.' There were 4 people in the picture."
– axehind

Punking The Siblings
"Every year on National Sibling Day, I post about my two great siblings. I have three siblings."
– Gniphe
Shifty Gesture
"When you shake someone's hand, move yours left to right. As they do the traditional up and down, a hilarious circle ensues."
– spinozasrobot
Unfamiliar Driver
"When driving I like to wave at random people as if I knew them. Hilarious to see instant confusion on their faces."
– thattjuliett

This isn't really a prank, per se, but it is a tactic I've used to ward off harassers on the streets of New York city.
Every time I encountered an individual who would pester me as I was walking alone at sundown and either antagonize me or relentlessly hit me up for drugs I never had, I would tell them immediately, "I'm allergic to bananas."
The nonsequitur statement literally paralyzes them as their brain tries to process what it just heard. And in those moments, I manage to gain more time to further the distance.
I have no idea how I came up with that combination of words but it has worked every time.
Maybe even saved my life.

People are crazy. And the moments we witness between people can leave quite a memory. And often those moments can be a real hoot. When jokesters are afoot, anything is possible. And hopefully they're intentions are good. Lord knows we all need a good laugh.
Redditor u/TEDOG1232 wanted to hear from everyone about what the best tomfoolery they've ever seen by asking.... What's the best prank you've ever heard of/seen/experienced?
Not the Wine.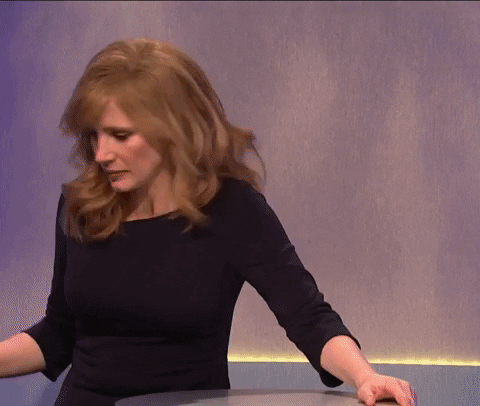 Giphy
One year for April fools the local newspaper posted an article about a truck full of wine bottles that had crashed. The article stated that wine was spilling everywhere and they didn't want it to go to waste, so anyone could bring buckets to fill.
One guy at my dad's work saw the article and ran out. All the people at work laughed at him. Halfway to the place where the truck supposedly was, the guy realized his mistake. He then went and bought a couple of cheap wine bottles which he emptied into the bucket he had brought with him. And then walked back into work, tricking a couple of other people to run out for this wine truck. OdaSet
High School. 
My boyfriend's high school had a tradition of pranking this one science teacher every year. His graduating class disassembled an old car, dragged the pieces upstairs, and reassembled it in the teacher's classroom.
There's even a video.
EDIT: My boyfriend is the guy filming everything and speaking behind the camera. Tannaquil
What's His Name?
No one knows for sure but rumor had it that it was the chess club. That autumn of the senior year someone(s) wrote "the principals name is an fool!" in grass seed across the berm on the other side of the school grounds. The next spring, when the grass was long you could make it out of someone showed you and you were looking for it. It was plain as day when the grass was freshly cut. FatuousOocephalus
Not Ready to Tell!
When I was 16 I was throwing a teenage strop at family dinner and stormed out. When I left the room my dad told my mum and sister that I was acting up because I was gay and frustrated about coming out. He swore them to secrecy because I "wasn't ready to tell them yet."
6 months later I brought a girlfriend home and my sister shouted "What?! Dad told us you were gay!" She'd believed it for half a year without mentioning it to me. HiHoKermit
The League.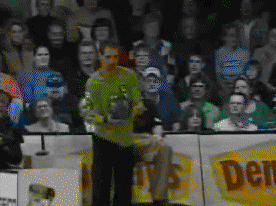 Giphy
Did this to a guy at work. Bowling league. Wasn't familiar. He threw 3 strikes in a row. When the monitor flashed a turkey he asked what it meant. We told him to go to the main counter, because he just won a coupon for a free turkey!
The staff had a blast with that one. ketzcm
Help. Me.
My cousin thinks her house is haunted so her husband and I plugged a wireless mouse into her computer and he's been messing with her since. Mizamagician
Someone needs to write a quick script that opens word or notepad at a random time and automatically typed "help me." Maybe it could be triggered by some kind of action that she does. That would really freak her out. me_on_my_mind
Asleep in the Closet. 
When I was in high school my sister used to set her alarm for 6:00am to get up and ready. One morning I had a brilliant idea and set my alarm for 5:45, I snuck into her room jumped into her closet and waited for her alarm to go off.
She wound up snoozing her alarm, I wound up falling asleep in her closet waiting. When she woke up at 7:00 to get dressed an hour later she found her brother asleep in her closet. Definitely scared her but didn't work as well as I hoped. SafeSecks
Damn YouTube. 
This is on YouTube, you can look it up, it happened several years ago when toy story 3 came out. A guy edited the ending of toy story 3 so that the screen goes black when they are in the incinerator, then the credits play, and gave it to his mum who hasn't seen it. KalKal01
The Parade.
I drive a float in the Rose Parade. This kid wanted to drive it soooo bad, he would not give up on asking and it got a little irritating. So I told him if you want to drive it you need to go down to the DMV and ask to take the test for a class F endorsement on your license.
I didn't think he would take it serious but he did. Waited at the DMV to be told wtf are you talking about? pryos1
The Shrine.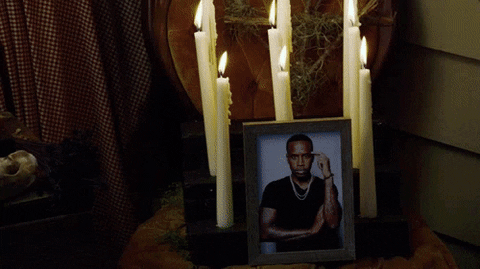 Giphy
My fiancé and I go to a thrift store in his neighborhood pretty often. He always looks at the paintings. One day as we were leaving, he told me, "I just know one day I'm gonna find an amazing painting there."
About a year later (this spring) I sent a photo of an area of my finance's room (he calls it his "shrine area" with all his favorite tchotchkes) to a professional artist and commissioned him to paint a two-foot still life painting of it.
Last month I had a friend of my roommate who happens to manage the thrift store hang it with their paintings. Asked my fiancé to lunch by the store. We passed it on the way to the restaurant and casually went in. I died the whole time.
On the way out he stopped to check out the paintings and let out the most dramatic gasp I've ever heard in my LIFE. It was like a BAD PLAY. I got to watch his brain short circuit in front of my eyes. "This is...my room?! This is mine!"
It was incredible. My roommate was hiding in a rack of clothes filming it and I've watched the video well over 100 times. Yessica_Salsa