Let's face it: We all have petty opinions.
For example, I know I am rather anal-retentive about my cleaning. No one else does it the way I prefer the way I like it to be done so of course that means I'm stuck doing it myself.
You really can't trust most people to do it for you, and you'd be surprised how much I've sparred with friends over the possibility of hiring cleaning services. For one thing, as great as that would be, it's expensive. For another... would I actually be satisfied? How will they know except through osmosis that I prefer to load the dishwasher a certain way or have a specific way that I clean my air fryer?
The jury's out on that one, friends.
People shared their thoughts with us after Redditor shazulmonte asked the online community,
"What is the pettiest, silliest, most meaningless hill you are willing to die on?"
"I've said it before..."
"I've said it before and I'll say it again: we need better standardization of canned food can sizes. Also, the cans should all nest when stacked."
BlargTheElder
I see no lies. What's up with this?! We demand changes now!
"Classic rock..."
"Classic rock is a sub-genre of rock created between the mid-1960s through the early-to-mid-1980s; it is not a radio format for aging rock songs."
MinneapolisSpice
I can support this.
Just because Nirvana and Soundgarden are "old" now doesn't make them classic rock––they're grunge!
"The album for a live musical..."
"The album for a live musical is not a soundtrack - it's a cast recording."
kiwiwl
Don't ever say "soundtrack" around musical theater people. They will end you. Absolutely end you.
"I will not work..."
"I will not work for a company that doesn't post salary range in the job description or discuss salary in the first interview. You have my resume which is what I bring to the table. I deserve to know what you are offering upfront."
ContentBug2
More people should take this stance. Searching for a job is hard enough!
"There is a conspiracy..."
"There is a conspiracy against me by a shadowy cabal to drive me insane by always making sure the screwdriver I find is never the kind I need at that moment."
This might be true.
And who's to say I'm not a part of it?
"Most screen actors..."
"Most screen actors shouldn't be voice actors. Most of the time they suck at it and they're only there because they're a famous name and because the film industry takes animation less seriously. Even worse if it's a non-acting celebrity providing the voice work."
alkalineorion
I can co-sign this. I have heard so many bad voice acting jobs over the years. Meanwhile, the people who are actually good at this are pushed out of roles they'd absolutely nail.
"Your team..."
"You LOSE LOOSE change. Your team did not loose. You did not loose your wallet. You don't have lose change. This is my Waterloo."
[deleted]
I agree with this! It is maddening. And it's everywhere online! Everywhere!
"Having any sound..."
"Having any sound coming from your phone over the speaker in public. TF is wrong with you? I don't need to hear your music OR your conversation!"
notherthrowaway1
The people who do this are monsters.
Utter monsters!
And yes, I will die on that hill.
"DNA testing..."
"DNA testing like ancestry.com is weird and if anyone's gonna test my DNA and add it to a database they should pay ME. Not the other way around."
Just one of many reasons why I haven't bothered with that. No way.
"... something that happens every day."
"Every day: something that happens every day."
"Everyday: ordinary, unremarkable."
[deleted]
Similarly: "apart" and "a part" are opposites. Opposites!
Why is this so difficult for so many people to understand?!
Face it.
We all have that topic we have strong opinions on, and sometimes, other people's disregard can drive us crazy. It turns out that that topic can be rather innocuous, relatively speaking.
What's that one topic for you? Feel free to tell us all about it in the comments section below!
Keep reading...
Show less
We all have an opinion on how things should be done, as well as little ticks get on our nerves, if not outright make our skin crawl.
When someone doesn't agree with this opinion or exhibits the exact behavior which makes us tick, it's usually easy enough to let bygones be bygones, and get over it.
Of course, there are extreme exceptions to this, and sometimes we simply find ourselves unable to accept someone else's different opinion, and will not tolerate when people do certain things.
No matter how petty others may find it.
Redditor HallZac99 was curious to hear the petty little opinions which people will never, under any circumstances, be swayed from, leading them to ask:
"What is the smallest, pettiest hill you'll still die on?"
I Will ALWAYS Dispute That Charge!
"Bank of America charged me $2 for a miscellaneous charge, in 1997. I called to ask what it was for because there was no reason."
"The lady on the phone said, well, I can't tell you because it is miscellaneous."
"I asked her to then please reverse it and she refused."
"I pulled all three of my accounts from them and moved them to a credit union and ever since, full stop refuse to have a damn thing with that company."- Handbag_Lady
Let People Off First!

"That you need to let people off the f*cking subway before you get on."
"My guy, you will get on - let me off first!"- croix_v
"It's common courtesy to wait for someone to come off the elevator before entering."- mkittyxoxo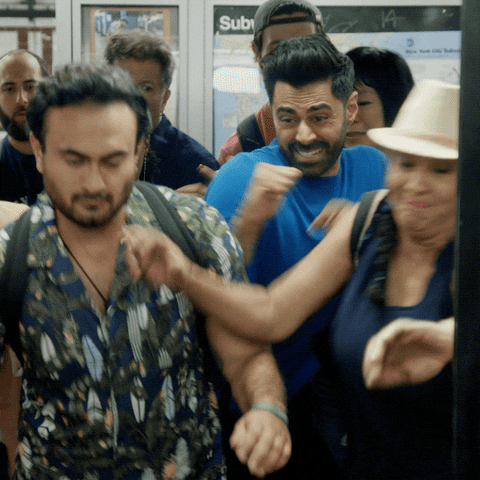 Commuting Hasan Minhaj GIF by Patriot Act
Giphy
Give People Space!
"Back the f*ck up at cash registers."
"You don't need to be spelunking in my a** before the cashier even hands me my receipt."
"Afterwards, maybe we can talk about making something happen."
"But while at the register I want my personal space."- Geistwhite
Push It Out!
"Before placing a ziploc bag in the refrigerator or freezer, squeeze the air out of the bag."
"I don't know why my wife doesn't, and one day I'll have to make a choice."- johnbacosta
Keep The Aisles Clear!

"It is possible to look at something on a grocery store shelf without blocking the whole aisle."
"Looking at you, shoppers in a certain Aldi this afternoon."- treecatks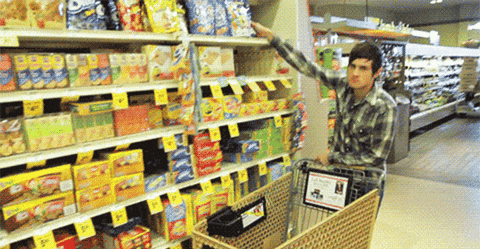 dreams worth more than money shopping GIF
Giphy
Be Mindful Of Others!

"Scrolling through TikTok/Reels/whatever with your volume up in public or semi-public places.'
"Transit, waiting room, restaurant."- technocraft
Everyone Gets Their Special Day!

"I hill I will die on."
"When a kid has a birthday, only HE gets to blow out the candles!"
"It INFURIATES me to my very soul when I see other kids try to blow them out."
"The only thing worse is when adults LET THEM."- Drew__Mast
Fill It If You Kill It.
"Danny needs to replenish the fridge downstairs."
"You take a soda pop, YOU REPLENISH."- hiro111
Don't Call Me on Vacation!
"When I have time approved off from work and something goes wrong, no it is not my responsibility to log back on and take care of it."- ironwheatiez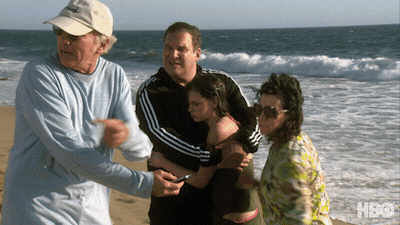 Season 7 Ocean GIF by Curb Your Enthusiasm
Giphy
We'Ve. Been Pronouncing It Wrong For Years!
"The way you pronounce SACAGAWEA."
"So many people say 'SAK-a-ja-wee-ah' but it's 'sah-KAH-gah-wee-ah'."
"Even tribal folk are split on how to pronounce it but I'm sticking to my guns on on 'Sah Kah gah wee ah'."- IBeatUpLiamNeeson
"The pronunciation of Neckarsulm."
"It's a city in Germany, right by the river Neckar."
"There's also another city just called Ulm."
"Ergo, this city is the Ulm of the Neckar, or Neckar's Ulm."
"Neckars-Ulm."
"People pronounce it Neckar-Sulm."
"Drives me f*cking nuts every time I hear it on the radio."- MJmishmash
Careful Next Time You Gloat...
"Mercedes is the worst car manufacturer because they're the reason, the consumer has to wait 25 years to import non USDM cars into the United States."- kilertree
All They Do Is Give You Bad Breath
"I'm not sure how petty this is but onions should just stop existing."- baffled_baked_potato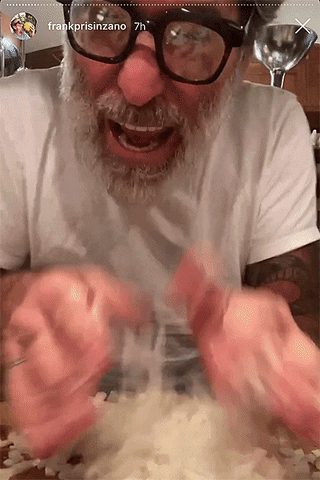 Hungry Food GIF by 8it
Giphy
They Aren't Randomly Placed!
"If you pick up something in a grocery store and decide you don't want it later, put it back where it fucking came from."
"Every time I see cheetos in the pillow isle I want to die a little more."- Queenofqueerquails
Best To Let Them Pass
"If you are a cyclist on the road holding up traffic, it ought to be common courtesy to stop, move over to the side and let cars pass every so often."- old-red-paint
Technically Speaking...
"Avatar the Last Airbender IS AN ANIME!! "
"There's is no way in hell you will change my mind."- JOWhite63087
No One Is In That Big A Hurry
"Do not, and I repeat , DO NOT! cut in front of me while we are BOTH waiting in the school pick up or drop off line."
"I am so petty and childish when it comes to this simple unforgettable act."
"l have and will continue to ride so close to your bumper like white on rice and a fly in sh*t."
"I have actually used my front camera to know exactly how close I am so I don't hit you."
"Do not cut me off if WE ARE BOTH IN THE FU***NG line to pick up our children...from school."
"Wait your turn....at least act like the responsible adult you are supposed to be."- thenextchapter28
Everyone Has An Opinion
"Paul pierce was extremely overrated and mediocre."- Marywonna
A Surprising Lack Of Logic

"The fact that you need to carry a pen/pencil for international flights to fill out the customs form on the plane."
"I was on a flight in May this year and upon realizing we had to fill the form out before descent, I asked the flight attendant for a pencil."
"She looked at me like I had four eyes and proceeded to inform me she doesn't have one."
"Looking around, other people on the flight were asking her for one as well."
"For the life of me, I don't understand why there is an expectation to pack something to write with on an international flight."
"I am not thinking of packing a pencil on my 2 week vacation to Aruba where I will proceed to not use it the entire time."
"If it's standard to fill these forms out on flights, the flight crew should very reasonably be expected to lend passengers a pen or a pencil."- pascalgoz
We all have something which will get on our nerves till the bitter end.
All we can do is take a deep breath, and hope for change.
And maybe make sure we don't find ourselves doing that very thing to others...
Keep reading...
Show less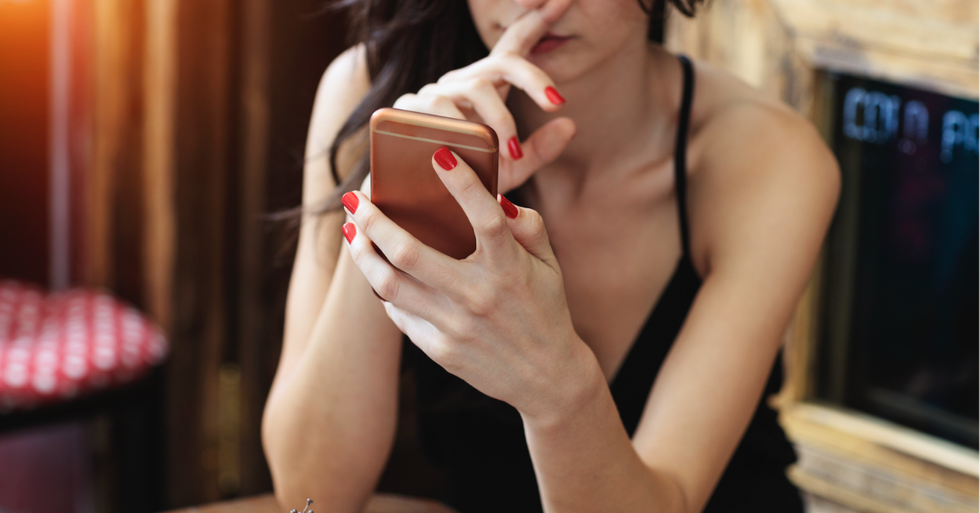 Whether or not someone makes the cut for a wedding guest list can be a rather sensitive subject. Often, it isn't anything personal, as sometimes capacity limits, if not the sheer cost of it, will immediately limit who gets invited and who doesn't. Even though every now and again, it isn't uncommon for a bride […]
More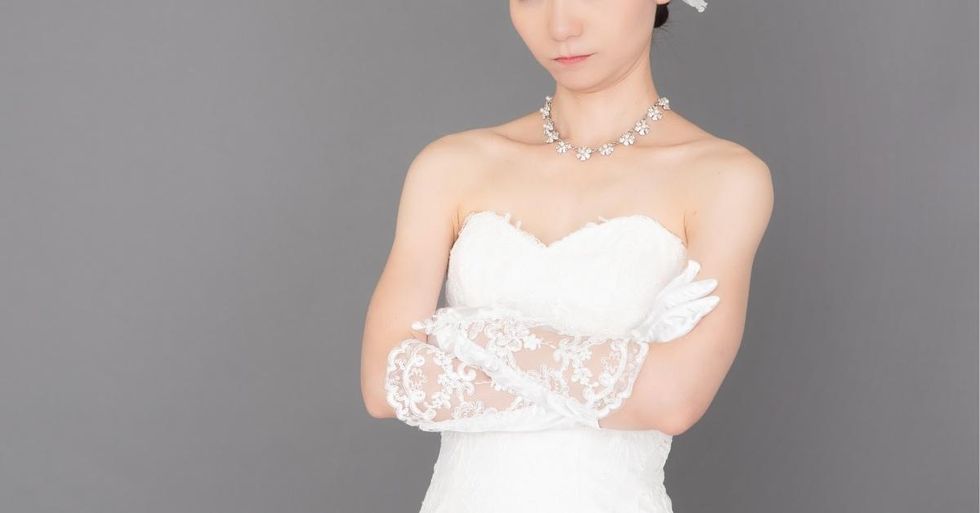 Planning a wedding is a nightmare of scheduling and pricing and just ensuring things go well enough that you can look back on the event without too much regret. If you're Redditor Primary-Pepper1532, you also have the added issue of your estranged mother trying to upstage you. While it's understandable that the original poster (OP) […]
More
Shared mutual interests are a pretty good place to start when navigating new relationships.

And while couples don't have to agree on everything, dating someone new can be exciting as the people explore their new romantic prospects together.
However, there are some things that Redditors are quick to dismiss about a potential romantic partner.

Curious to hear from strangers online, Redditor RAMORAMORA asked:

"What is the pettiest reason you can't date someone?"
It started out with promise until things took a turn.
The Critic
"I literally re-thought about my relationship with my ex when we went to the zoo (I paid for everything, tickets, parking, food, gift shop, etc which all wasn't cheap) and he had the nerve to say our trip to the zoo was 'boring.'"
– lionprincesslioness

The Artistic One
"Wasn't my pettiness, but a girl I went on a few dates with wouldn't date me because she wanted to be the 'artistic' one in the relationship and she was worried that me being a musician would spoil that for her."
"Edit: wasn't real deep into it, it was just a couple of dates. I don't feel negatively toward her. She was a nice enough person lol. Also, music isn't my career, more of a passionate hobby. I work in IT by day."
– theronaldchase

The Obsessed Fan
"Ended things with a guy over various other reasons, but the most annoying was how many times he told me that 'He'd leave me for Miranda Lambert in a heart beat.' Which okay, I get it some people have a 'list' of celebrities they'd leave their S/O over, mostly as a joke. But this was like everyday, just randomly said not related to the conversations we were having at the time, and he meant it. He made sure I understood that if for some god forsaken reason Miranda Lambert walked in through the front door, I was gone."
– Kiasurp17

The Pete Owner
"Only went on one date but he named his cat Creamy, and the way he said it grossed me out."
– GoBanana42
A Matter Of Taste
"She didn't like museums."
– AyUnit

The things people do are, well, not for most people.
​Come Again?
"Inability to form a coherent sentence in text."
– leg00b

Mind The Volume
"She talks to people like they're a hundred meter away from her"
– friededs3

What A Mess
"She wouldn't clear the excess time off the microwave display."
– spenghali

Life On A Sitcom
"She insisted on hanging out at home. She lived with like 6 people, and they always had friends over. I felt like a bf extra on Friends or Seinfeld."
– NewEnglandRoastBeef

These Redditors couldn't get past being on a first-name basis.
Too Southern
"My grandparents were very southern. When I was a kid, I spent the night at their house and heard them…wrestling. I heard my grandpa say my grandma's name, Sarah, but with his accent he said 'Ooh Say-ruh!'"
"I met a girl named Sarah who was also southern. When she introduced herself as 'Say-ruh' I had to nope out. It just gave me the heebie jeebies."
– Sp3nc3r420

Nope To The Name
"Rewind to college, me and my friends are out at a bar. My buddy Dave and I are seniors and his sister is a sophomore, and just turned 21 so she's out with us. We are having a good time and look over and his sister is chatting with this guy at the bar. Fast forward an hour or two and they are still talking, except she's basically on his lap and they're making eyes at each other. 1:30, last call, we are getting ready to go and checking to see if she is going home with this guy or coming with us. She's not there. We look around and she's sitting with her girlfriends at a table. We collect her and as we're walking out I ask what happened to the dude."
"Turned out his name was Dave. I can't go home with a guy with the same name as my brother."
"Bro got turned down because of his first name. Savage."
– YoureInGoodHands

Hi Grandpa
"She had the same first name and last name as my grandpa."
– Fit_Sheepherder_3894
We'll admit while some of these reasons may be petty, they're pretty understandable.
Do you have similar experiences to share? Let us know in the comments below.
Want to "know" more?
Sign up for the Knowable newsletter here.

Never miss another big, odd, funny or heartbreaking moment again.
Keep reading...
Show less