Parenting is hard. That is a basic, simple truth--and it is not meant for everybody. I truly will never understand why people don't have to prove themselves capable of being parents before they decide to bring a new life into this world. You have to have a license to drive, buy a gun... fish! Why is there not a parenting permit?
Everything you do affects your children. And then children become adults who carry your actions that turn to scars. The job of a parent is riddled with failures. So that is a truth you have to ready yourself for and then make a plan to do better.
Thank God for therapists.
Redditor u/umbralia wanted to discuss the gritty details and the imperfections of childhood, by asking:
What are the things you feel your parents failed at when raising you?
I know I could never be a parent. I've never even kept a plant alive. It's a miracle my dog is semi-normal. That's the first step, acknowledge your faults and truths.
little things...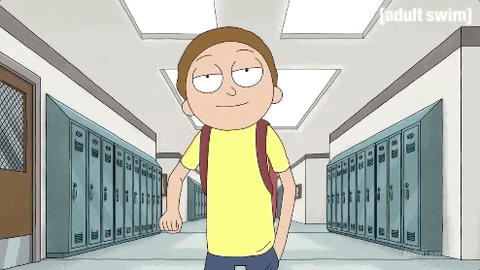 Season 4 Swag GIF by Rick and Morty
Giphy
"Confidence/worrying. Little things seem to be a big deal with them Also both of them would make unnecessary comments about my looks."
The Menu
"Absolutely no food guidance at all. I was allowed to have as much soda, cookies, candy, cakes, chips, all sorts of junk food, etc., as I wanted. Seldom was there any healthy food in the house. I struggled with my weight most of my childhood and the early part of my adulthood because I was never taught to eat healthy. Finally as an adult I started figuring it out and finally lost the weight but I was not raised, ever, to eat healthy but I wish I was."
- llcucf80
Suffocating
"Independence, I was the kid who had an overprotective parent so when other kids went to parks/shops/friends houses I was told no you can't go because it's unsafe, made me very socially isolated because everyone else did things and I had to stay back on my own."
No Big Loss
"My mom, she complained about me losing weight (I didn't) when I wanted to just eat enough to not be hungry. She kept asking me where I got this crazy idea to only eat when I'm hungry. And the worst part? When She was complaining about the weight I didn't lose, I was STILL overweight."
Impact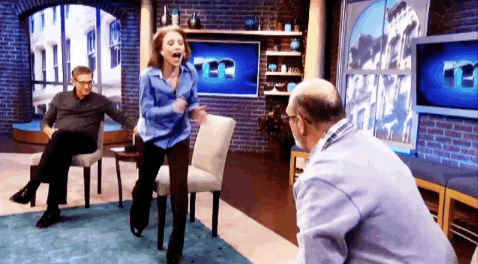 couple yelling GIF by The Maury Show
Giphy
"They failed at keeping their relationship issues to themselves and not letting it spill over into our childhood and impact our daily lives."
Children are always watching. That is lesson number one. Also, focus on imparting the ways your babies can live a full life and not just how to survive struggle.
Explosions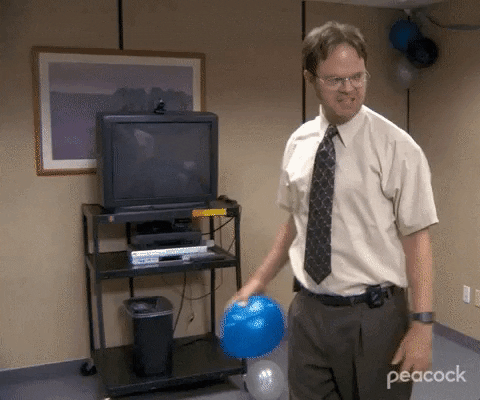 Intimidating Season 4 GIF by The Office
Giphy
"How to manage my anger. I was implicitly taught to bottle everything up because anger is an unacceptable emotion. It has had unexpected effect in a variety of areas down the line, especially when it comes to dealing with authorities."
"everything is ok"
"I have this reward issue, but for a different reason. My father used to just disappear for months at a time when I was a kid. We were a 2 income household and my mother was always too proud to ask for help or even admit there was a problem, so we usually went hungry and without power sometimes."
"Whenever my father came back, it meant we had money again and to compensate for how awful things were, my mother would take us grocery shopping and we'd get whatever we wanted. I remember vividly the times we'd come home from shopping and just pig out on ice cream, snack cakes, frozen pizza, candy, cookies, whatever we wanted."
"Having food, especially junk food, meant "everything is ok" in my brain. A lot of feast and famine as a kid. As an adult, it took me a while to work out healthier eating habits. There is still nothing as comforting as a stomach full of processed junk, but it doesn't happen often anymore."
People Share The Most Selfless Thing They've Ever Secretly Done | George Takei's Oh Myyy
Never Far Enough!
"My parents were extremely strict. I had to go to bed at 9pm every night, no matter whether it was a holiday or weekend. I was only able to be with friends my parents approved of. I went out with a guy in high school to see a movie that she chose for us to see. When we got to the theater, the movie was sold out so we chose a different movie."
"Both were rated PG (my mom would prefer it was rated G), and when I got home I told my mom about the movie we saw. She got furious with me because I didn't call her to get permission to change movies. That's just one of the many nightmares I dealt with. My mom would say something was okay to one day, and the next day we weren't allowed to do it ever again."
"I moved out when I was 18 years old. She lives in New England and I moved to Alaska for a while and then California. I haven't lived on the East Coast in almost 30 years. I'm in my 60's and sometimes I wonder if living all the way across the country is far enough away."
Feel the Hate
"When they got divorced it was abundantly clear they hated each other more than they loved us. Prior to that they were pretty good parents considering how young they were. Especially considering my dad had one of the worst examples of a father I'd care to imagine. They just got blinded by the bitterness between them and nobody thought to see above it."
Forget Me
"My sister was the center of attention when I was a kid, and in many ways, she still is. I lived a solitary childhood. My mom was completely disengaged from my life. I never go to do sports, hang out with friends, get involved in after school or extracurricular activities, or develop any hobbies. I was meant to be seen, not heard. I lived my entire childhood reading books, playing chess, and wandering around town aimlessly completely alone."
"And when I became of age to start working, she used my savings account as a means to finance sister's life. In later years when my sister grew up to be a sociopath, pathological liar, and ego maniac, they sort of recognized the mistake. My mom inquired recently why I never brought a girl over and I explained there was no room for me to have a social life in my sister's world."
- wehosh
Living Well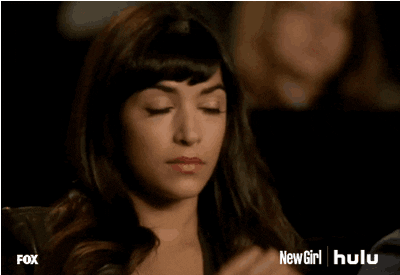 New Girl Facepalm GIF by HULU
Giphy
"Confidence, money management, and throughout my teenage years, caring for me in general. I get it, my older brother had just died, but you had three other kids. One was only 8, and at 13, I shouldn't have had to step up and be his mother."
- desdmona
See there... failure and consequence. That is why there are so many wealthy therapists out there. Nobody says you have to be the perfect parent, just aim to be decent.
Want to "know" more? Never miss another big, odd, funny, or heartbreaking moment again. Sign up for the Knowable newsletter here.

Keep reading...
Show less
Parenting is hard, even when everything goes smoothly. When children or their parents face extra challenges, it gets even more complicated.
It can take a while to realize that something went wrong somewhere along the line, but after that it can be painfully obvious.
Reddit user u/SideOfJay asked:
"Parents of Reddit, at what point did you realize you raised a monster?"
Fair warning, some of these are a little disturbing and might bring up some stuff for folks who went through childhood or parenting trauma.
10.
Daughter wrote 'F*CK YOU' and 'MAMA DIES' with her figure scratched out on a piece paper the other day when we wouldn't let her make lemonade. She's 8.... she's gone on rages and destroyed her room before, including throwing furniture around. Not looking forward to her as a teenager...
9.
When he sold my car for drugs 😐
Did you get the car back? Press charges? What ended up happening?!?
This was last week, he's been in hiding since.

8.
Not a parent but a sibling. My sister has become a vain, selfish, unloving sociopath. She treats my mum as a slave and my mum loves her too much to notice. My mum was talking to her, she got bored and said, quote 'you can leave now' My mum replied with something like, you can't talk to me like that. You need to respect me to which my sister replies 'I have no respect for the b*tch that cleans my knickers. Leave.'
I'm in shock, if I said that to my mum I'd be slapped but she turns a blind eye.
7.
I'm not done raising her so I still hold onto hope that we can turn things around.
My middle child is 10. She becomes completely uncontrollable when things are not going her way. She tells me she hopes I die. She has told me that she is going to go to school and tell them I beat her so she can go to foster care. Her older sister struggles with depression and cuts herself. She often tells her she hopes she kills herself. She hopes she cuts too far one time. She will go outside and scream at the top of her lungs. She has hit me, spit in my face. Breaks things, destroys the house.
My ex-husband was extremely abusive towards me. They saw him beat me. It was very, very bad. Once we were divorced he was court ordered visitation. It wasn't so bad at first, he mostly just dumped them off on his family members. But as they got older, his drug abuse and untreated mental issues got worse. He turned his abuse towards them. He never hurt them physically but the mental abuse was there. They haven't seen him in over two years. I told the judge I would go to jail before I'd allow them near him again.
They both had a pretty rough childhood. I am a recovering alcoholic so my own issues played into it. I was never abusive but I was definitely not there for them like i should have been. I was more of a friend than a parent. I'm sober now. We are all in therapy. I really hope that by doing these things that we can make things right.
I haven't given up, i still have hope. But it's really really hard sometimes.
Redditors Recount The Wedding Objections They Witnessed | George Takei's Oh Myyy
6.
My son steals my wife's eyeglasses while she is reading on her phone. (she can see up close fine but anything past about 3 feet is a complete blur) He knows this... and knows he can get away with taking things off of counters and drawing on things if she can't see him. He's 3
5.
​Hello, this is the story of my son Felix. I am from Sweden so i am sorry if my English is bad.
Felix is 6 years old and Julia is 4 years old in this story
I can start with a incident that made me wonder how i raised my son.
So me Felix and his younger sister Julia we're on a camping trip through the north of Sweden when my son, from nowhere just started to scream "I will kill you Julia" and after he starts to pray to god. No one in my family is religious and that is what makes me feel uncomfortable. I ask him "Felix what's going on?" and he answers "Julia wouldn't let me play with her hair." The whole trip i would always check out what Felix was doing because i could just feel his anger of something but couldn't put my finger on what until 5 years later (2017) when the same thing happened again.
Me and my wife had just picked up the kids from school and let them play upstairs while we're cooking food, and then from nowhere we heard the loudest scream saying "I WILL KILL YOU JULIA" so i ran upstairs as fast as i could. When i came up to the room my kids we're playing in i saw my daughter laying on the floor bleeding from her hair, and beside her my son is sitting praying to god with blood in his hands!!?? I we're so confused, my son had pulled so hard in his siblings hair that she had lost hair and started bleeding. That is the most creepy thing i've seen in my whole life so far. When i asked my son what he has done he answers to me with most chilling voice i ever will hear "Julia wouldn't let me play with her hair dad."
About 2 weeks after the incident i asked Felix why he pulled her hair, he said "the man in my head tells me what to do, i can't choose what to do."
My son is getting help and my daughter is fine.
4.
When Thing A was arguing with younger Thing B and said, "Yeah, well.. I'll hit you and said mom did it."
3.
When my youngest moved out. I had always had difficulty with her but once she was gone I realised how much of a bully she is. Recently she got angry when my partner told her to not guilt trip me and flipped out called him the scum of the earth, telling me I am a bad mom for being with him when he is so awful to her, saying really horrible things about his children. The thing is that my sweetie is incredible and everyone loves him. Except her because he called her on her bullshit and stood up for me.
I can't even tell you how many times I have cried because of things she has said or done.
My oldest daughter is a sweetheart and they are polar opposites. I am concerned there are some mental health issues right now because she has increased her behaviours. Unfortunately she is off on her own so I cant do anything but ask her to talk to someone.
2.
Not me, but my sister. She currently has her oldest daughter and my parents are raising her youngest who is a diabetic. My sister, who is blind, has often speculated that niece 1 does not like her younger sister very much and thinks she might try to hurt her.
This was confirmed. While reaching into niece 1's computer bag to borrow her charger, my sister felt a bottle and pulled it out. It was niece 2's test strips. She had stole them while visiting. She literally has no reason to take them other than she doesn't want her sister to be able to check her blood sugar, which she literally die from if it gets too high or low.
1.
Not my kid but niece. Went to the fridge, took a glass of OJ, and dumped a massive amount of ketchup in it before proceeding to drink it.
I couldn't sleep that night.
Keep reading...
Show less
Former child here. Parenting is hard, but being a kid is even harder. Everything parents do affects children for life, and little things like constant criticism add up.
itallwenttitsup asked: What's the worst thing you've seen a parent do that will f*ck their child up for life?
Submissions have been edited for clarity, context, and profanity.

Keep reading...
Show less