Everybody is trying to figure out more ways to make cash.

And thanks to the internet, sex work is more popular than ever.
There is a thought we never imagined we'd have to wonder about.
Would mom start an OnlyFans?
We're not trying to stop anyone from making money, but it's certainly an interesting question.
Redditor bijoux69 for some reason asked what we'd all think if our moms started a spicy page.
"What would you do if your mother started an OnlyFans?"
Mothers doing OnlyFans... I can't even contemplate.
Gimme...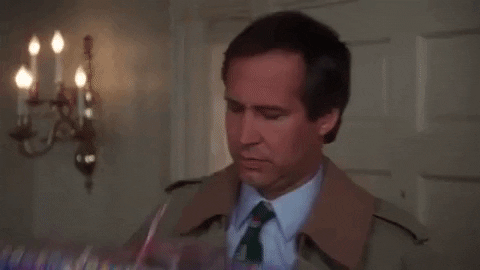 Christmas Vacation Presents GIF by filmeditor
Giphy
"Expect better birthday presents."
MarinaDorito
"I came here to say Christmas presents but also this!"
ScandinavianRunner
Enjoy the nightmares...
"Put all of my efforts into inventing a Forget-That-inator."
Go0gleRoks
"Nah, just do like a normal person. Put that memory in a box, and stow it up in your mind's attic, on the bottom shelf way in the back, and forget about it. It never happened."
"Until one day. Some therapist using a variety of psychological tools, guides you up into that attic and leads you to this mysterious, dusty box that you don't even remember putting there, it's been so long. You open the box. Enjoy the nightmares."
somabeach
But whatever...
"Probably and hopefully have no freaking clue."
pretendmynameiscool_
"I wouldn't know, but if I did manage to find out, I would be very impressed as she is computer illiterate. I'd also be jealous of her self confidence."
I_onno
"One time my mom asked me to paint her bathroom, I was painting over the cabinet above the toilet and saw two topless Polaroids of her. I flipped them over and left them and never said a word. Would have been nice if she showed me the same courtesy when she saw my porn. But whatever."
BiggestOfTheBizzles
Concern
"Worry about the depth of her knowledge about online safety."
asharkonamountaintop
"This is the truest answer. My mother has trouble navigating simple websites and doesn't know how easily info can be stolen."

Spielburger_witFries
"This is exactly what I thought. I'd probably call my brother and ask him if he helped her set it up, otherwise I wouldn't know how she'd have managed it.

I used to occasionally log into my gmail on her computer and it would log her out. Then she'd call me the next day and accuse me of 'deleting her email again.'"
TheBaddestPatsy
Whatever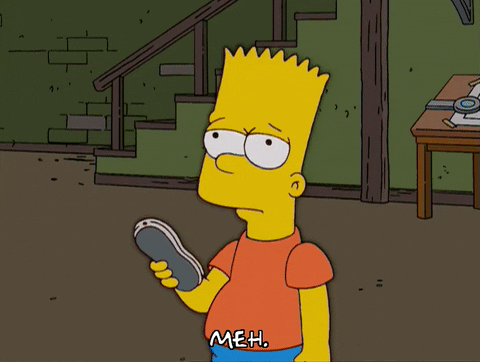 Bored Episode 15 GIF by The Simpsons
Giphy
"Finding out mom had an OF would be the LEAST of the trauma she's caused me."
krty98
Good for you...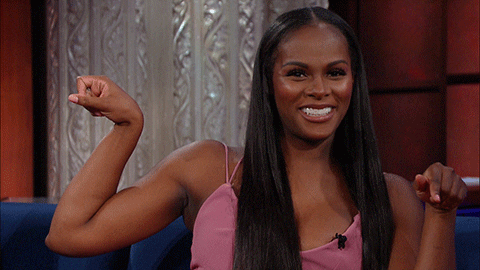 Stephen Colbert Power GIF by The Late Show With Stephen Colbert
Giphy
"My mom is 80. More power to her."
nevertoolate2
"She would make a fortune with her cooking classes I bet."
bijoux69
Exclusive
"I will have to explain her that despite what she probably found on that website, this is in fact not the best platform to host her cooking lessons."
"OnlyFan is not exclusive to porn, despite a large portion of the website dedicated to that. And I can count on my mother to be oblivious to that side."
Dahns
"I could actually see that working really well, depending on how she marketed her lessons. If women are her target demographic, well, there are plenty of female creators who already have accounts. And we SWers weirdly love wholesome content in our spaces."
thornforever
The « Why?
"Wonder why the hell anyone would tell me this, and then go about my day as I've already seen that women full frontal. Probably pick up drinking again as well."
CherryAreolas
"In what I would imagine, she's the one who told me. The « Why ? » in this case - as in many others- would probably not be explained. I would most likely roll my eyes and sight unsurprisingly. Oh, and continue to go in therapy."
neglected_kid
70
"Dude, she's 70. Social security isn't enough. If she can pull in extra cash, good for her. I'm very concerned about her spinal issues, arthritis, and posing issues. Honestly, I'd offer to take the photos, since I'm very good at it (boudoir photographer experience here, great with mobility issues)."
"Even though it's be weird, but if she gets hurt I'm probably covering those medical bills, so you know, lesser of two evils. I'm also a bit confused as to how she figured out how to open an OF when she can't open email attachments, but again, good for her."
thin_white_dutchess
get the $$$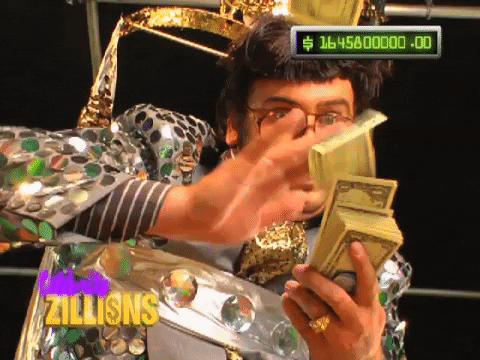 Make It Rain Money GIF by Tim and Eric
Giphy
"My mum DOES have OnlyFans... lol. I don't care. She's getting money and doesn't take it too seriously. It's whatever."
L_750z
Be Right
"Check her account, make sure everything is set up properly. Educate her on the type of scammers that haunt OF, and how to deal with them. Give her tips on what viewers want, and how not to be pressured into doing things she's not comfortable with. If something is going to be done, might as well make sure it's done right."
Cat_Hoarder0
It's certainly an interesting question! How would you react? Let us know in the comments below.
In the recent Pride and Prejudice update Fire Island, Dex leads the main character Noah to believe that the stand-offish lawyer Will judges him for having an OnlyFans page.
A site that has become commonly used for amateur and professional porn performers and sex workers to directly profit from erotic and sexual content they upload themselves.
As is the case with their literary counterparts, Darcy and Wickham, Will's apathy towards Dex runs much deeper than his OnlyFans page.
But Will wouldn't be the first person to judge someone for utilizing the site as a means of income.
Several people might also stop their romantic pursuits of those who decide to upload x-rated content as a side (or primary) hustle.
Others, however, might not have a problem with it, and might even join them in their endeavors.
Redditor TickleTip20 was curious to learn whether or not people would be comfortable dating someone with an OnlyFans account, or who works in the sex industry, leading them to ask:

"Would you date a sex worker/does onlyfans? Why or why not?"
No. They Never Stop Promoting Themselves.
"No I would not."
"Had a great night with a girl and once we had done the deed she felt the need to plug her OnlyFans page."
"Made it feel like she spent the night with me as advertisement and wanted me to become a subscriber."- xveritas1x
No. Too Many Safety Risks
"Personally no."
"One of my boyfriend's best friends is seeing a girl who does OF and she recently traveled to make a threesome video with two other people in the scene."
"No protection or anything was used."
"I'd personally be crying and throwing up watching my boyfriend sleep with other women, with no protection, whether it's his job or not."
"So yeah not for me."
"But I don't discriminate against that career path."
"You do you."- Halloweenqueen2342
No. They'll Regret It Down The Line
"I would say no."
"People don't usually see the long term affects of that lifestyle until they want to leave it."
"There was an interview with Lana Rhoades, and she says looking back at her videos, it makes her want to throw up."- Sea_Obligation5993
No. You Become A Very Low Priority
"I would not."
"I knew a guy who was all 'nah bro, it's sexy and it's no big deal' when his girlfriend of 2 years started her OnlyFans."
"First came the undivided attention to her phone, texting guys who are sending her money."
"That led to her starting to do collabs with other women, which led to her having sex with other dudes on camera, which led to her pretty much just sidelining her boyfriend whenever she felt like it when she got really intimate with someone she did like 10 videos with."
"She once offered the guy she was dating to be a part of it, but turns out she just wanted him to film her sleep with this dude she liked a lot."
"In the end, my friend didn't even get dumped, he just got straight up forgotten about."
"She just slowly started spending less and less time at their apartment until she was just gone forever."
"Maybe if I was really, really confident and secure with the woman I'm with I'd be willing to talk about it, but there'd be a lot of boundaries and I'd wanna be the other dude on camera w her."- gamesireallylike
No. Not Monogomous.
"No."
"Simply because I'm completely monogamous, and I consider sexual exclusivity as part of that."
"For me, sending nude pictures to others during the relationship is cheating."- DickBigler
"No."
"I'm more of a 'intimacy is reserved for your S/O only'."- ConThePaladin
"Nope."
"If you're dating me I've gotta be your only fan."- TheLastBoat
No. Bad Past Experiences.
"Used to date an exotic dancer."
"It was painful."
"Would not repeat."- n0budd33
No. Simply Not Equiped
"The people that I know that do it have had to compartmentalize what sex means and what's too far in terms of exploiting others, and it's changed them as people."
"The personality traits that have strengthened aren't ones that I value in a partner or to be quite frank even in a friend, so I don't think I'd be able to date one."
"Sex work takes strength and grit, but in my experience that grit has made people I used to enjoy thoroughly abrasive."
"Obviously I know not all people are like that, but that's just my experience." - Reddit


No two people have the same relationship or comfort level when it comes to sex.
So people should always think twice before judging those on OnlyFans.
Nor should anyone enter into a relationship with someone on OnlyFans if it makes them uncomfortable.
As the saying goes, "to each their own."
Always be in control of what you want out of life.
However, if your partner is part of the financial future you hope to share together, maybe a quick talk is in order. And if your partner is already doing an OnlyFans, maybe tell them how you feel if you've been having second thoughts. There's always a chance to land on the same page.
All of this is easier said than done, and we don't know what any of us would actually do if our partners came to us and said they wanted to start an OF.

Reddit user, Magnetar190, wanted to get the real scoop before you hit 'Subscribe' before they asked:
"Your partner starts an onlyfans, how do you react?"
It doesn't have to be a serious convo. Maybe lighten it up?
We're All A Little Busy
"Pleased that I'll finally get to see her naked once in a while."
stumanuke
"Hopefully she gives you a discount."
squiggly_poop
A Jurassic Erection

"Photo-bomb them in one of those inflatable T-Rex costumes with a giant inflatable dick sewn onto it"
hanotak
Who's to say that you both can't share in the benefits either of you would receive for starting an OnlyFans? What's yours is mine and mine is yours, after all.
Deductions, Deductions, Deducitons
"Start writing off the internet bill as a business expense"
htotheinzel
"Hold on could you actually do that?"
dontpissmeoffplsnthx
"Yep. I do. Cell phone too. Also square footage of our home office spaces, mortgage interest, and a portion of utilities."
4DrivingWhileBlack
"you have to have a designated space of your dwelling that's a legitimate office space. The dimensions of that room compared to the dimensions of the house determine what percentage of business expense you can take."
gil_ga_mesh
Share In The Wealth
"Demand that he start taking foot pics since male feet are high demand 👀 market is covered in women's feet. Post those hobbit toes baby."
The_Ivy_Hawke
"Whaaat!? So I went about this the wrong way. I should have asked my husband to make an OF of his feet instead of mine."
state_of_what
Don't Undersell Yourself
"Review his pricing to make sure he's getting what I know he's worth"
HappyGiraffe
It might be hard, it might lead to an answer you might not like, and it might end disastrously, but you owe it to both of you to have this talk.
Speak Up
"I'm pretty sure a good amount of people would be alright with it if the partner in question first discussed it with their significant other. Starting an OF and not even letting your S/O know about it might rub me the wrong way personally."
Windebieste_Ultima
What's The Purpose Of Why You're Asking?
"I don't want to assume anything but I can't help but feel that if you were as completely and totally fine with your (OP's) partner starting an OF, you wouldn't be on here asking this question. Kinda comes across as if you're trying to convince yourself you're okay with it when you actually aren't."
Helena_Markos
And It's Okay To Not Be Okay With It. Just Talk About It.
"Act like it's cool and let it slowly eat away at me until everything falls apart, then drink hard for a month."
nun0
"I did this, but instead of OF she started stripping and instead of a month I drank heavy for a year and a half."
"Bad times. Better now though."
Lonelobo21
Seriously, Talk

"If she just up and started one without talking to me about it I'd end the relationship. If that's what she wants to do with her life / body that's fine, but if we're in a relationship I have the right to know because that's not a what I'm looking for in a partner."
[usernamedeleted]
"This is the healthiest answer. A solid relationship is based on trust and honesty. If you have to hide things from your partner to make the relationship work, you're just sitting on a time bomb. That doesn't mean you need to be brutally honest with your partner, it also doesn't mean you have to share every single thought in your head with them, but you have to be able to talk to them openly about anything without fear of judgement. And if they're a good partner, they will listen and be honest with you about anything too."
LegendaryOutlaw
Honesty, And For The Love Of Your Love, TALK
"Matching values is important in a relationship. Your question is directed to "me" then I'll answer from my perspective: exclusivity is one of my values and I'm confident that money could be earned in another way that doesn't violate that exclusivity. Add to that I won't be comfortable knowing it's out there forever in mass numbers, and that applies to myself as much as my partner."
"But that's just what I hold as a value and I'm claiming ZERO points on it being right or wrong. The only thing that matters is that you're honest with yourselves and each other about whether your values match or not. Key word: honest."
Inviz57
Trust each other. You entered into a relationship for a reason. Let that be the guide to finding the solution.

Want to "know" more?
Sign up for the Knowable newsletter here.
Never miss another big, odd, funny, or heartbreaking moment again.
It seems like everyone has some form of side hustle these days. Some of them are more "work appropriate" than others.
Back in 2020 when the COVID-19 pandemic began, millions lost their jobs. Many of them turned to OnlyFans. Between March and April alone, OnlyFans saw a 75% increase in sign ups for creator accounts.
Unemployment in the U.S. has lowered from 6.9% in October of 2020 to 4.6% in October of 2021. Globally, OnlyFans has over one million creators.
There's bound to be some overlap between people creating NSFW content and getting a new day job in the last year.
So we wanted to know what happens when managers find their employees are still working on their side hustles.
Redditor Numerous_Method_1628 asked:
"Managers of Reddit, what would you do if you found out your employee has an OnlyFans?"
Here's some surprising answers.
Pretend it never happened.
"Act like I don't know."
- 8088135
"Yup Never mention it."
- SinTron99
"Then check it out."
- Vcardenas3
"Then sub top tier."
- jjsyk23
"This. So long as it isn't happening while you're supposed to be working, I know nothing."
"People who report to me don't get to have less than total focus on their work at all times, but I don't need to tell them that. 'If you fuck up, people will die' is its own motivator."
- Otherwise_Window
Just forget it.
"Forget this information ASAP."
- tardish3r3
"Until it's time for AFAP."
- crumbshotfetishist
If it doesn't effect work, who cares?
"As long as it doesn't have a negative effect their work, why should I care?"
- DnDimwit
"This is the correct answer."
- e___money
"Be my boss 🤩"
- AphroditeEros69
If it's outside of work, it none of their business.
"I would immediately forget and pretend I was blissfully ignorant."
"Very similar to what I did when one of my employees accidentally texted me instead of her weed dealer."
"What people do outside of the office is none of my business."
- glowgirl1111
"Oh man to be a fly on your employee's wall just to see the reaction when she realized she texted her boss to buy weed."
- Outnabout3535325
A raise!
"Maybe give them a raise since obviously they're not getting paid enough."
- colorabro
"Or they are just not working that many hours."
- Savitribaii
"And they obviously have the drive and time to earn more if compensated properly."
- Shinobi120
Small business worries.
"I'd be p*ssed. I'm self employed, my only employee is myself, and my wife helps me with my books."
:If she's making an OF that I don't know about, we're gonna have a serious talk."
"I could help!"
- Conchobar8
"An OF of you no less..."
- Otherwise_Window
"If she's running an OF of me, then I'm using the funds to buy the damn dragons for my Warhammer army!"
- Conchobar8
Depends how it came to their attention.
"Depends how it came to my attention."
"I found it by scrolling thru OFs myself and randomly stumbled upon it. In this scenario I keep my mouth shut, don't look and keep scrolling."
"Someone at work tells me about it. I take into consideration that the person telling me only wants to gossip and stir sh*t up and tell them to gtfo of my office and mind their own business. Then I too mind my own business and do nothing."
- Wexylu
This isn't a hypothetical for this manager.
"I have employees who do, they do great work here, and keep that totally separate from the office. I am 100% cool with that, people are entitled to their side hustle, and these ladies are really hard workers here, and apparently on OF. They are so quiet about it, I don't think anyone outside of management even knows."
- NoMonkeyPooForU
"How do management know?"
- Ok-Preference-
"We are a legal office, our jurisdiction's ethical rules require disclosure of outside employment for conflict analysis and disclosure. It's basically so we don't inadvertently we don't represent a party that might have a direct conflict with a person or organization that has an affiliation with one of our employees. It's much more complicated and nuanced than that, but that's the general idea."
- NoMonkeyPooForU
This might be a more realistic answer.
"Check it out, masturbate to it, then come up with a strategy for going into work the next day and not being too obvious I squeezed it to the employee."
- AreWeCowabunga
"I'm not a manager but this to me so far seems like the most honest answer."
- tykogars
"Word. All these saints in this thread really telling me they wouldn't take a peek? I call bs."
- SirSw0le
Regardless of if you watched or not, it's probably best not to say anything.
We don't need anyone needing to call HR.
Want to "know" more?
Sign up for the Knowable newsletter here.
Never miss another big, odd, funny, or heartbreaking moment again.