Beware of every single flash bulb pointed in your direction. And think not twice, but five times before you post anything of yourself on the internet, especially if it's in a certain "delicate or salacious" nature. This isn't the twentieth century anymore, when you could just burn a poorly thought out polaroid. And of course there seems to be an uptick in everyone just freely exposing themselves to the world... for free. The internet means it all lives forever. Be ready.
Redditor
u/BrixtonsFinest2
wanted to hear from everyone out there who has been witness to seeing their online and private lives collide by asking...
People who post NSFW content: Has anyone from your real life ever found out? What happened?
I get antsy when people post shots of me in unflattering lighting. I can't image how my anxiety would skyrocket if I discovered that a lover had posted us. I'd change my identity. So that is why I find people, who are not sex workers and pornstars, who just litter the web with their bodies, doing all sorts of mess so freely so interesting. Like... good for you, but... are you sure?
***The following is definitely for the above 17 crowd.***
Whateves...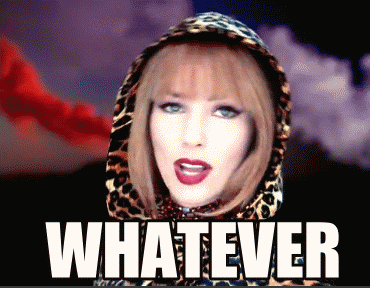 shania twain whatever GIF
Giphy
I once accidentally sent to a friend with the same name as an ex. After explaining the mistake he asked if he could have more. I ended up sending a few more. It weirdly never became sexual between us. He was just like thank you and we moved on lol.
Mark of the Beast
A customer got pissed off at me and posted my video to a bunch of porn sites once. A friend who knew what I did found the video and let me know so that I could get it taken down. Interestingly, I've never had sex with this friend before, but I've taken my clothes off around him enough that he was able to recognize a birthmark that I have even though I wasn't showing my face. Another funny part of this is that before telling me that he'd found my video, he spent a minute explaining why he had searched stuff that led him to finding the video (the video was kinda kinky and taboo).
OMG!
One of the lawyers at my previous job sent me something by mistake. It was only a 'lewd', what she was wearing was lace and you can kind of see through it but nothing too revealing.
I sent her a text back saying "Uh, don't be embarrassed, but I don't think you meant to send this to me." She replied back "OH MY GOD I'M SO SORRY!!!" Told her not to worry about it. Then she texted "do you at least think my boyfriend will like it?" with a bunch of cry-laughing emoji's. I replied "He'd be pretty dumb if he didn't!" Then I deleted the convo. We never mentioned it again afterwards.
FB Issues
I used to have an alternate Facebook account and was in private groups with "T&A" posts. (Tits and A**)
I used to post a lot of pictures on there (super insecure and lonely part of my life where validation from internet strangers was everything) and some guy found my real account and found my dads account. He sent them all to him. But unbeknownst to him, I was the one who set up my dad's Facebook account so I just logged into it and deleted the messages before he saw them.
The Ponies 
Well, since I don't plan to run for office I guess I can finally tell this story.
More than 20 years ago I appeared on a North American cable TV show that was discussing "interesting" sexual behaviours: this episode was about BDSM Pony Play. [ note: if you don't know what Pony Play is then have fun finding out from someone other than me, and no I don't do any BDSM stuff any more I am a much different person now ] :)
I was wearing my Gear, my voice was muffled a bit, totally covered except for my eyes. There was nothing explicit shown on the show, but still it's odd/entertaining to explain Pony Play to regular people. Show finally airs, months and months later, on a Saturday late-night slot.
ONE GUY at work saw that show when it aired.
Guy comes up to me on Monday morning. "So have you ever seen [name of show]"
"No I don't stay up that late."
"It sure looked like you were on that show the other night"
"Couldn't tell you, I don't watch it."
"Pretty sure I saw you on your knees dressed up like a horse."
"The only time you'll see me on my knees is in the Server room trying to fix the Oracle server, bud."
Other than that there was no fall-out, personally or professionally. All in all I'd give it a rating of 6/10 would probably not do again.
I don't know who has more moxie, the people posting or the people who confront the posters. Like, if I found my Christian neighbors engaging in less than Godlike activities while searching for bananas on the web I would be too flabbergasted and embarrassed -for them- to bring it up. Even if I was carrying a grudge against them I'd rather stay quiet. I have enough drama, I don't need to understand theirs.
Let's Swap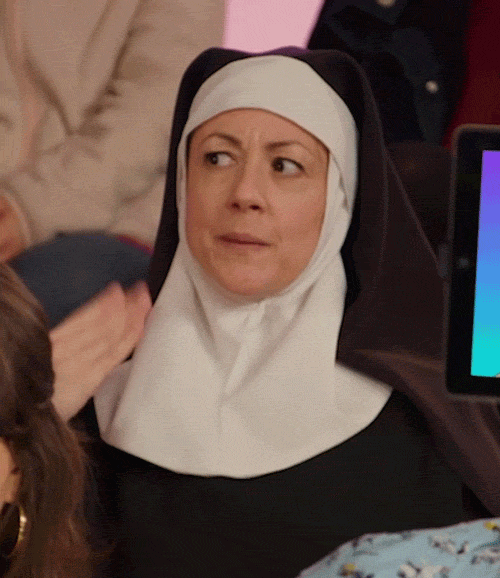 So Excited Reaction GIF by Originals
Giphy
Several years ago, I described a fairly NSFW situation that took place – appropriately enough – at my job.
Someone who used to work at the same place (and who had been present for the event in question) read my account, recognized the details, and reached out to me, intent on confirming that we knew each other.
We wound up swapping a few messages, then wishing one another well.
It was pretty dull, actually... but we both had a good laugh about the situation.
That Pic
Accidentally sent a penis pic to a good female friend of mine that had the same name of the chick I was dating. She asked what the hell I was doing I told her it was a mistake and asked her to delete it. She said she did.
Fast forward a couple months after her and I broke up and I get a pic of my friend in lingerie. I politely ask her what she is doing and she said sent it by mistake. The next day, same thing. After the third day she tells me she didn't send it to me by mistake. We started dating shortly after that. Found out that she saved that pic I sent instead of deleting it.
The Prude Meltdown
I post on a social platform that is for adults and their various kinks. Funniest thing was when my husband and I were dating and started getting serious, he showed me his profile to explain and let me know a bit more about what he was into. I laughed and showed him my profile. Apparently we had both created profiles about a week or two before we met on a different site in a chatroom. Then there was the time at one of my old jobs where my co-workers found out that my husband and I were on there and one person had a prude meltdown freaking out about how terrible and unnatural it was to do various things.
And how dare we have the audacity to even show those things, and try lecturing us about how our marriage was going to fail since we were obviously just using each other for sex and the only way to save our marriage was to have a monogamous traditional relationship where occasional bjs were as kinky as it got. Besides her though, a majority of our co-workers were also on that site but we just ran in different circles.
We were on a break...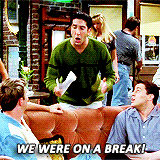 break up GIF
Giphy
I briefly posted on r/gonewild, when my now husband and I were broken up for 7 months. A friend of my husband's saw it, but didn't bring it up until a couple of years later. We all had a good laugh about it. I'm not really shy about people seeing me naked.
Let this all be a life lesson. There is nothing wrong with consenting adults engaging is shocking online adventures. And if that is how you roll, then roll on. Just be really, really, reeeeeeeaaaally sure. The internet sleuths today and of the future will always "out" you.
Want to "know" more? Never miss another big, odd, funny, or heartbreaking moment again. Sign up for the Knowable newsletter here.
Keep reading...
Show less