There are many wonderful things about being life on earth, but as astronaut Christina Koch recently discovered, the love of a dog is simply out of this world.
Koch just returned home from her record-breaking 328-day spaceflight—the longest ever by a woman and the fifth-longest in history—and nobody was more excited than her dog, Sadie Lou, who simply lost her ever-loving canine mind as Koch came through the door.
The reunion melted hearts all over the internet.
Koch posted a video of Sadie Lou—who Koch and her husband have nicknamed LBD, for "Little Brown Dog"—to her Twitter and Instagram feeds, where LBD's palpable excitement instantly went viral.
Prepare yourself for cuteness overload.
Not sure who was more excited. Glad she remembers me after a year! https://t.co/sScVXHMHJn

— Christina H Koch (@Christina H Koch)1581621972.0
What a good girl. There's simply nothing better than when a dog gets so happy they run around not knowing what to do.
And that tail-wagging that shakes her whole body... What a good girl.
Of course, LBD's effusiveness only makes sense—328 days is approximately 6.29 years in dog time.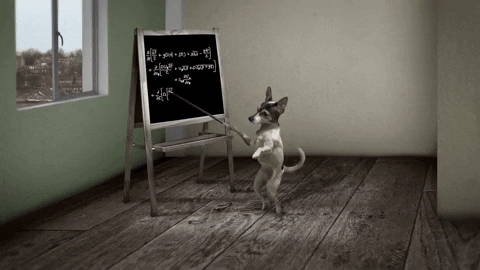 Giphy
In any case, it seems certain that Koch needn't have worried about LBD forgetting her.
Pretty sure the velocity of that tail-wagging is some kind of land-speed record.

Speaking to reporters at Houston's Johnson Space Center after her arrival, Koch addressed her tear-jerking reunion with LBD:
"She was very excited, I was very excited, I'm not sure who was more excited!"
Speaking to Houston's KPRC News, Koch also spoke of how she stayed focused and motivated while away from home—and LBD—for so long.
"You have to become a mental cheerleader for yourself...It helps you to recognize every day how special what you have is, which then, in turn, makes you feel you need to bring your best to meet that every single day."

The internet was over the moon, if you will, about this adorable reunion.
@Astro_Christina That is pure joy

— LorettaFaucher🌊🌊🌊🌊 (@LorettaFaucher🌊🌊🌊🌊)1581629172.0
@Astro_Christina https://t.co/pfV7134K4l

— NASA (@NASA)1581622601.0
@Astro_Christina @NASA_Astronauts This is so precious. https://t.co/Ly3KlBhRmL

— Codie West (@Codie West)1581622127.0
@Astro_Christina this video is EVERYTHING 😭

— Sarafina Nance (@Sarafina Nance)1581624743.0
@Astro_Christina There are three kinds of happy: 1. Regular happy. 2. Dog happy! 3. Insane dog happy!!!

— William Singourd, 🌈 #BLM #RESIST #ImpeachTRUMP (@William Singourd, 🌈 #BLM #RESIST #ImpeachTRUMP)1581629177.0
@Astro_Christina This is one of the most pure expressions of joy in history.

— Mary Robinette Kowal (@Mary Robinette Kowal)1581655614.0
@Astro_Christina Never underestimate animals. When a pet is well cared for and loved by someone, they reciprocate… https://t.co/F4M1XUeCuh

— Nazo (@Nazo)1581629501.0
Astronaut Christina Koch returning to her dog after her record-breaking stint in space is *truly* delightful https://t.co/MbQNqD0GxH

— Colleen Hagerty (@Colleen Hagerty)1581622791.0
dogs are just the best. even Twitter can't ruin dogs. https://t.co/sQKMkkuAP2

— amateur Zamboni driver of "extraordinary talent" (@amateur Zamboni driver of "extraordinary talent")1581652795.0
someone hold me i'm crying so hard https://t.co/yqNM9q4QN0

— Eli Loren (@Eli Loren)1581693101.0
@Astro_Christina Welcome home @Astro_Christina... that's one small step for woman, one giant leap for woman's best… https://t.co/EfpBqTI05R

— David Schneider (@David Schneider)1581639517.0
Koch launched into space on March 14, 2019, where she conducted six space walks and conducted hundreds of experiments. She landed back on earth February 6 in Kazakhstan, before returning to the U.S. and her beloved LBD.
Welcome home, Christina!
Keep reading...
Show less
NASA's plan to build a moon base has taken a "giant leap" forward after the lunar surface was analyzed... using a single grain of soil.
The groundbreaking technique sheds fresh light on the barren world - and could make colonization a reality.
Moon dust, known as regolith, could be made into construction materials for a domed or underground city.
They may also be used to protect the first human settlers from heat, cold and radiation.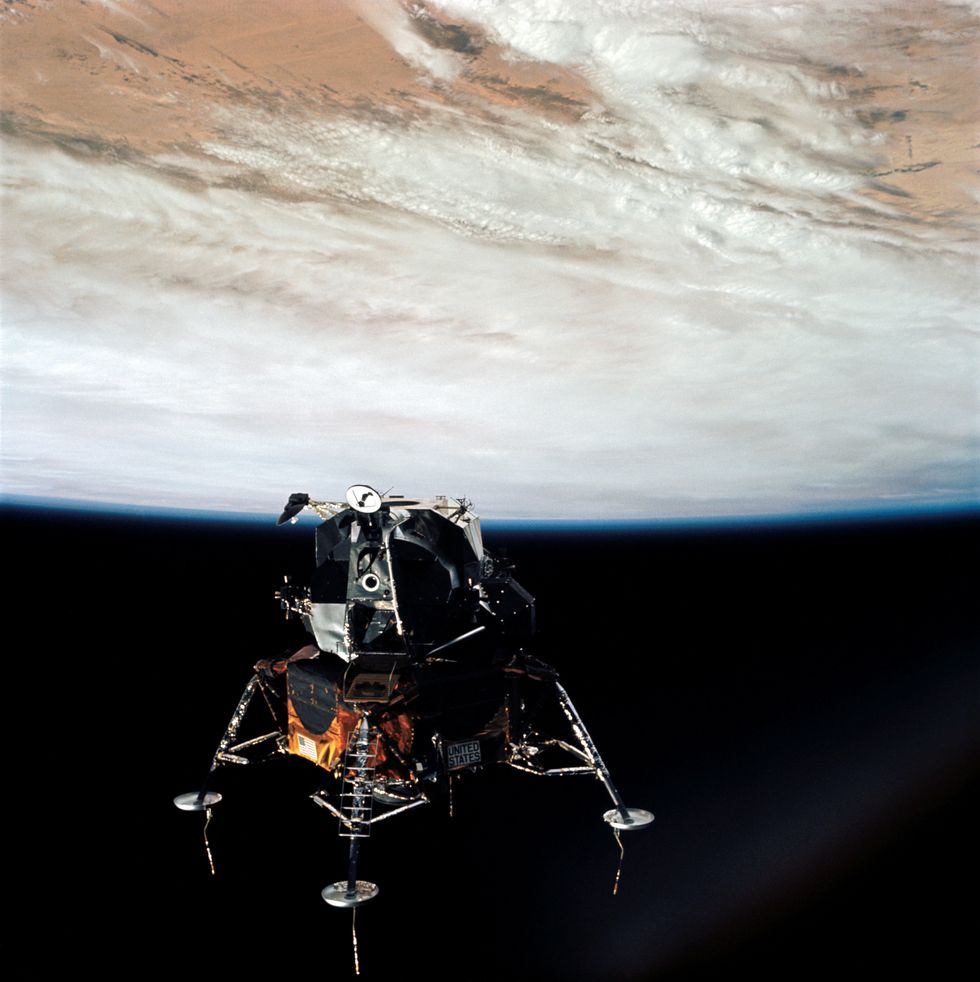 NASA/JSC
First author Jennika Greer, a PhD student in geophysical sciences at the University of Chicago, said:

"We are analyzing rocks from space, atom by atom."
"It is the first time a lunar sample has been studied like this. We're using a technique many geologists haven't even heard of."
Paraphrasing Neil Armstrong, she added:
"One small grain of moon dust is one giant leap for lunar studies."
The moon is the only place we can go to find traces of the geological record from the earliest epochs of our own planet when life emerged.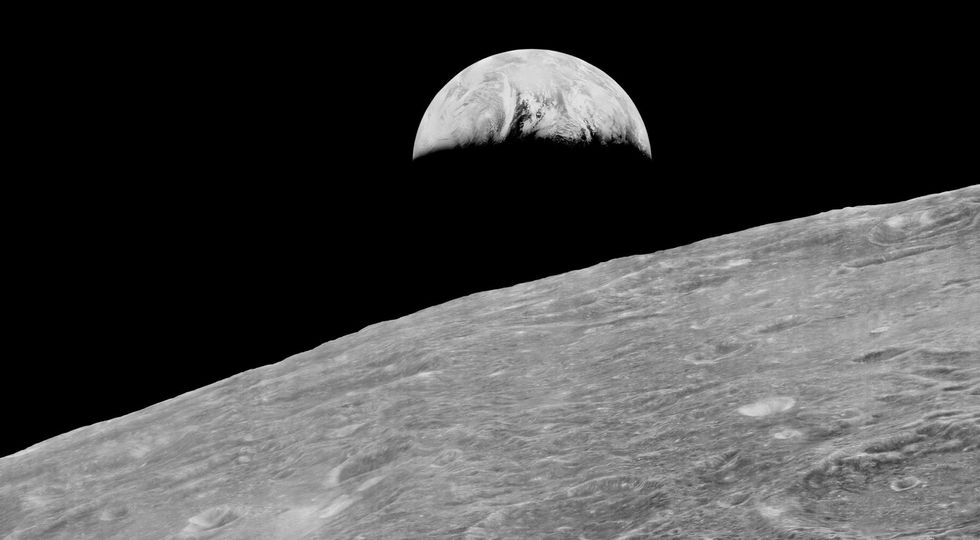 NASA/Ames Research Center/Lunar Orbiter Image Recovery Project
NASA plans to return this decade - for the first time in more than half a century. Permanent habitation may begin within 20 years.

Co author Professor Philipp Heck, a curator at the Field Museum, Chicago, said:
"We can apply this technique to samples no one has studied."
"You are almost guaranteed to find something new or unexpected. This technique has such high sensitivity and resolution, you find things you would not find otherwise and only use up a small bit of the sample."
Called APT (atom probe tomography), it worked on the sharp and gritty grain samples brought back by Apollo 17 geologist Harrison Schmitt in 1972.
The study published in Meteoritics & Planetary Science will help us learn more about conditions there and the formation of precious resources like water and helium.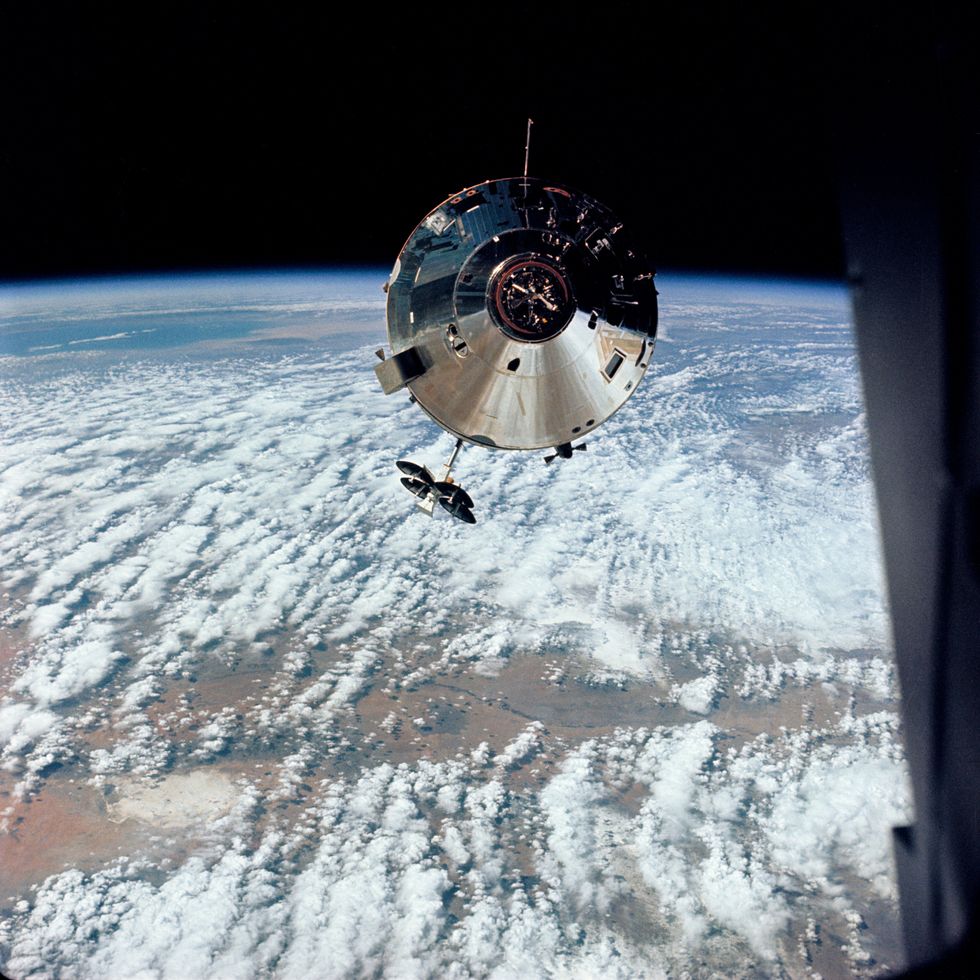 Apollo 9 Mission image - Command Module NASA/JSC
APT is normally used to improve industrial processes such as making steel and nanowires.

Most Apollo samples are stowed in a bank style vault at Johnson Space Center, Houston.
They are loaned to researchers sparingly. Ms Greer required just one single grain, about as wide as a human hair.
In that tiny speck she identified products of space weathering, pure iron, water and helium that formed through the interactions of the lunar soil with the environment.
Ms Greer said:
"Extracting these precious resources from lunar soil could help future astronauts sustain their activities on the Moon."
She used a focused beam of charged atoms to carve a tiny, super-sharp tip into its surface.
This was only a few hundred atoms wide. To put this in context, a sheet of paper is hundreds of thousands of atoms thick.
Prof Heck said:
"We can use the expression nano-carpentry. Like a carpenter shapes wood, we do it at the nano-scale to minerals."
Once the sample was inside the ATP scanner, Greer zapped it with a laser to knock atoms off one by one. As they flew off, they struck a detector plate.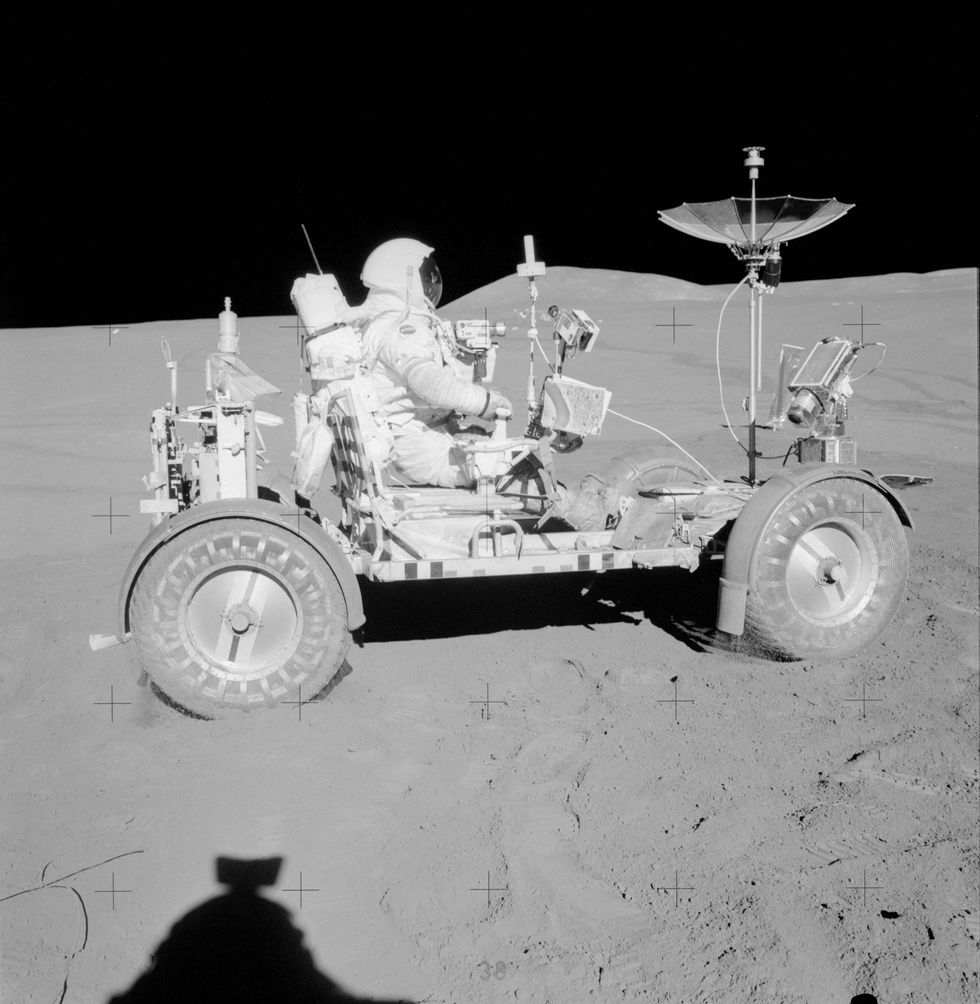 NASA/JSC
Heavier elements, like iron, take longer to reach the detector than lighter elements, like hydrogen.

By measuring the time between the laser firing and the atom striking the detector, the instrument is able to determine the type at that position, and its charge.
Finally, Ms Greer reconstructed the data in three dimensions using a color-coded point for each atom and molecule to make a nano-scale 3D map of the Moon dust.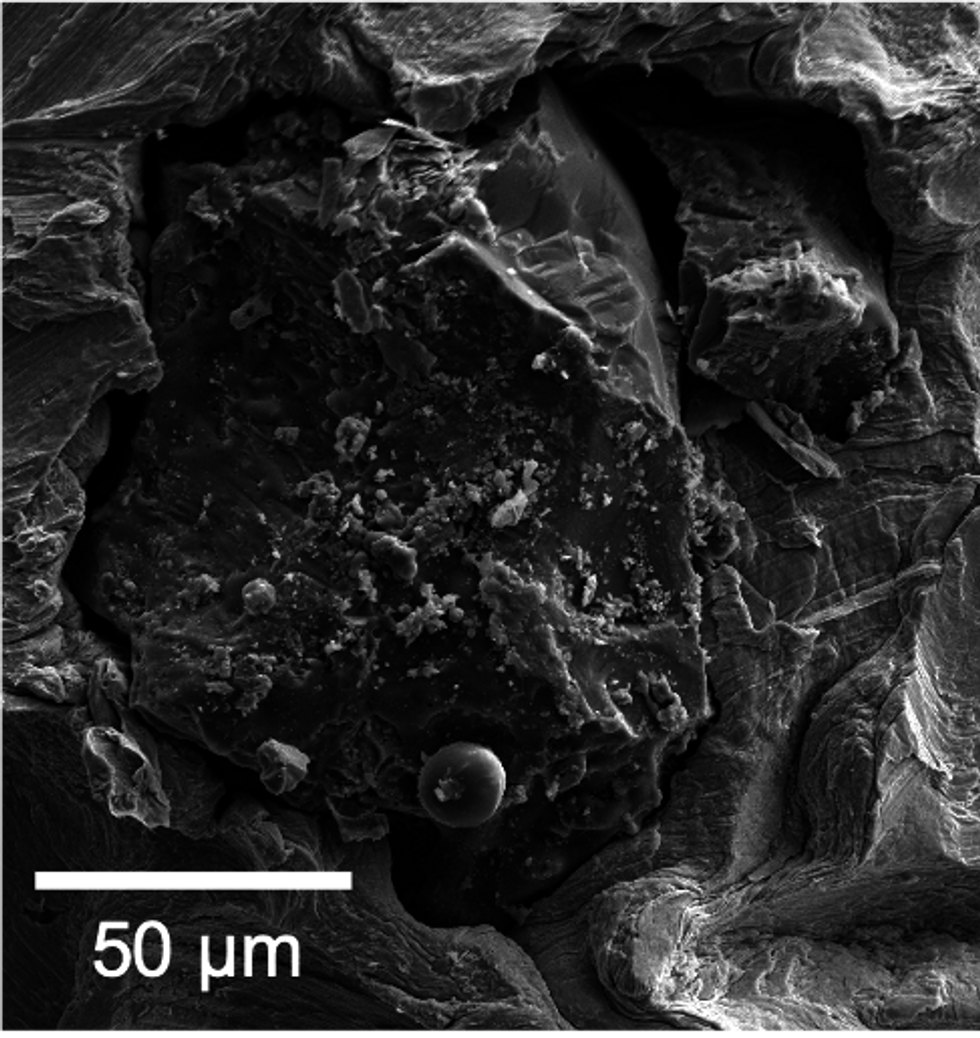 SWNS
It's the first time scientists can see both the type of atoms and their exact location in a grain of lunar soil.

Nobody had ever tried using the device for lunar samples before. The researchers encourage other cosmo-chemists to try it out.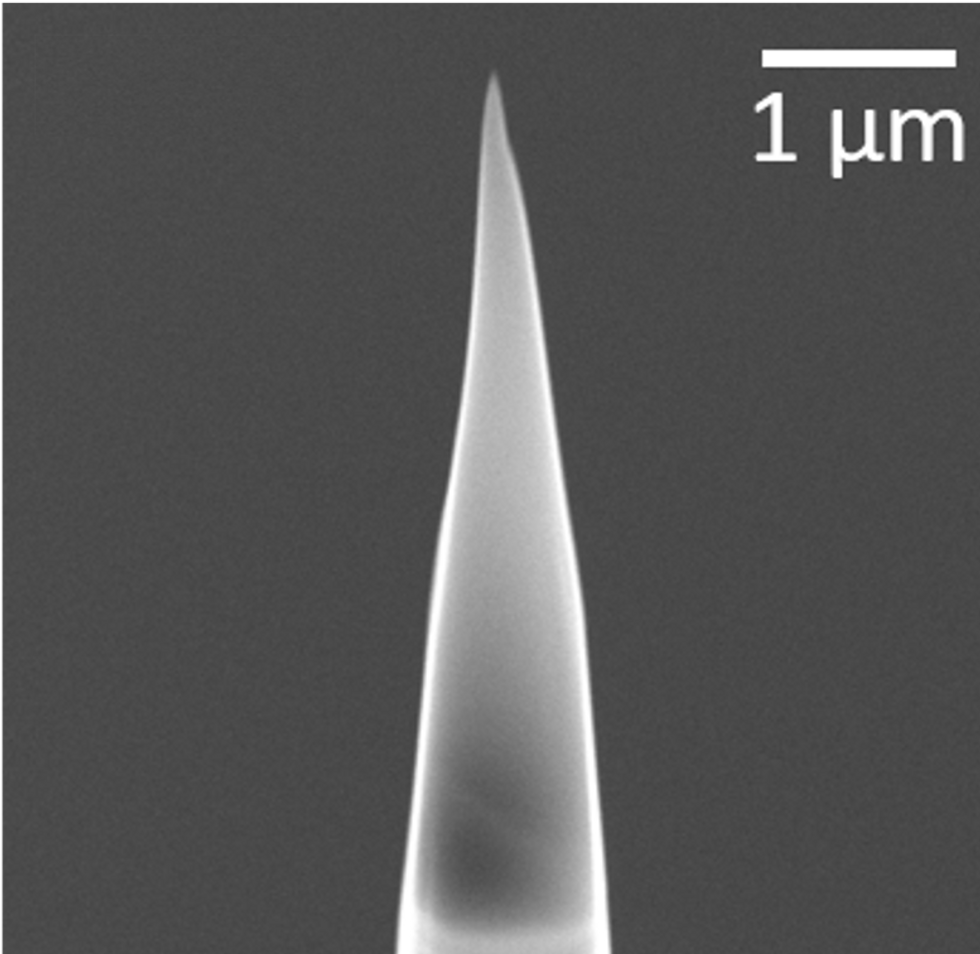 Ms Greer said:

"It is great for comprehensively characterizing small volumes of precious samples."
"We have these really exciting missions like Hayabusa2 and OSIRIS-REx returning to Earth soon - uncrewed spacecrafts collecting tiny pieces of asteroids."
"This is a technique that should definitely be applied to what they bring back because it uses so little material but provides so much information."
Studying soil from the moon's surface gives scientists insight into an important force within the solar system - space weathering.
Space is a harsh environment with tiny meteorites, streams of particles coming off the Sun and radiation in the form of solar and cosmic rays.
While Earth's atmosphere protects us, other bodies like the Moon and asteroids don't have atmospheres.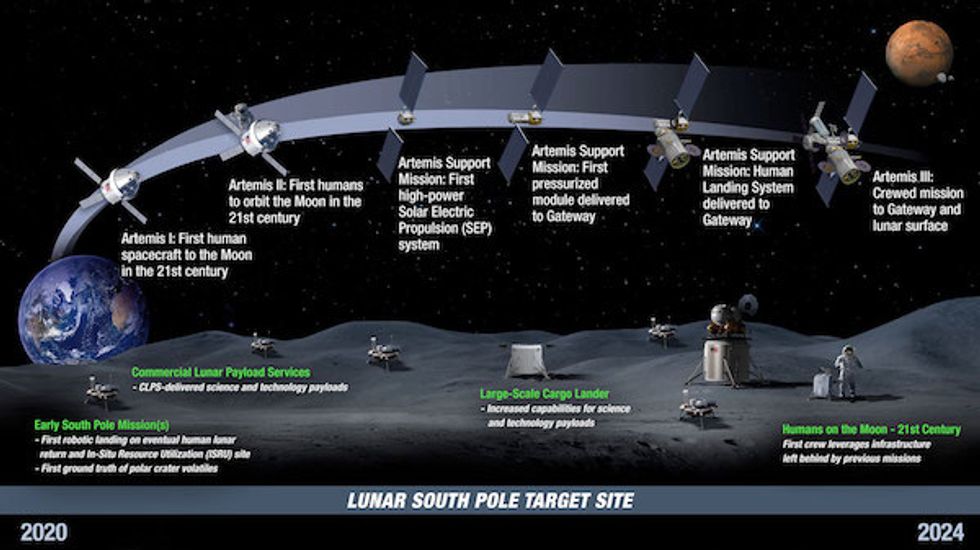 NASA/Artemis
As a result, the soil on the Moon's surface has undergone changes caused by space weathering, making it fundamentally different from the satellite's interior rock.

Ms Greer said:
"It is kind of like a chocolate-dipped ice cream cone - the outer surface does not match what is inside."
Her nano-sized tip also means her original grain of moon dust is still available for future experiments.
Future generations of scientists can make new discoveries and predictions from the same precious sample.
Prof Heck said:
"Fifty years ago, no one anticipated someone would ever analyze a sample with this technique, and only using a tiny bit of one grain."
"Thousands of such grains could be on the glove of an astronaut, and it would be sufficient material for a big study."
Lunar dust is fine, like a powder, but it cuts like glass. It is formed when meteoroids crash on the moon's surface, heating and pulverizing rocks and dirt, which contain silica and metals such as iron.
Since there is no wind or water to smooth rough edges, the tiny grains are sharp and jagged, and cling to nearly everything.
Added Ms Greer:
"It is important to understand these materials in the lab so we understand what we're seeing when we look through a telescope."
"Because of something like this, we understand what the environment is like on the Moon."
"It goes way beyond what astronauts are able to tell us as they walk on the Moon. This little grain preserves millions of years of history."
NASA was so impressed it is funding the team for the next three years to study different types of lunar dust with APT to quantify its water content and investigate other aspects of space weathering.
*A version of this story originally appeared on SWNS and was written by Mark Waghorn
Keep reading...
Show less
All logic is being "swept" away as the internet is obsessed with the latest viral trend.
An old favorite trick resurfaced from 2012 in which the "standing broom" phenomena is becoming the latest social media obsession.
Trending with the hashtag—#broomchallenge, people around the world have posted their experiment featuring their independently upright brooms.
According to many internet users, National Aeronautics and Space Administration (NASA) allegedly declared that brooms can stand on their own for one day only because the earth was "in perfect balance."
The mythic post is difficult to find—if it even exists—but millions of social media users ran with it anyway, eager to try the experiment at home.

And lo and behold...
Skeptics inquired about NASA's theory of the temporary trickery.
It turns out, the NASA rumor is a hoax.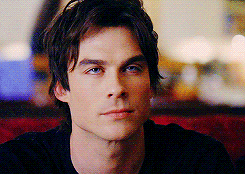 Giphy
CNN snuffed our childlike sense of wonder with a logical explanation.

"It has nothing to do with the earth's gravitational pull on a certain day. It also has nothing to do with the vernal equinox (another day of the year when this 'magic' supposedly happens)."
"Instead, it has everything to do with balance. The center of gravity is low on a broom, and rests directly over the bristles. Which means, if you can get the bristles positioned like a tripod, your broom will stand upright any day of the year."
You can try the broom trick any day of the year.
WKYC Chief Meteorologist Betsy Kling commented on the global hoodwink.

"It's just balance. People think it's special because at what other point in your life would you stop and try to balance a broom."
Despite getting bamboozled, people remained fascinated by the domestic wizardry and continued posting their broomstick "challenge."
However, not all brooms are created equal.
And maybe, just maybe, autonomous brooms are a thing and we don't know it yet.
So you were duped. Brush away that frown!

Tomorrow is another day, and your brooms WILL continue to stand.
Keep reading...
Show less
There are now female scientists at the helm of three out of four divisions within NASA.
And yes, it's historic.
Three women have recently taken charge in NASA's Earth Science, Heliophysics and Planetary Sciences divisions. These women—Sandra Cauffman, Nicola Fox, and Lori Glaze—are now the leading scientists at NASA, making strides towards new space missions and research projects within the agency.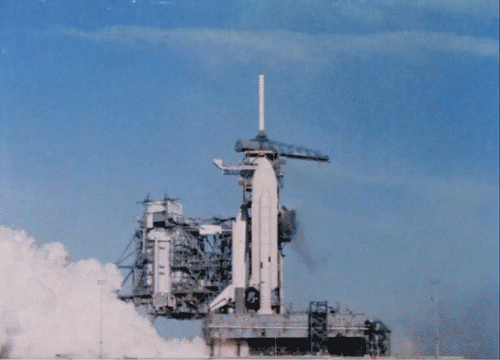 GIPHY
Sandra Cauffman is the newest acting director of the Earth Science division, and takes the reigns when it comes to learning about our home planet. Born and raised in Costa Rica, Cauffman displayed an interest in space travel from a young age, pouring over every science fiction book she could find.
Even when she was younger, she dreamed of exploring the great beyond.
Cauffman said in an interview with NASA:
"I just remember telling Mom I wanted to go to the Moon."
Early on in her NASA career, she found herself being one of the only women in the room, and quickly learned to speak up in a male-dominated environment. Years later and with several Mars missions under her belt, Cauffman now makes sure that everyone in her division is heard, as she leads them in learning about the benefits of our planet.
"What we do in observing Earth as a system gives us the additional benefit of helping humans here on Earth survive hurricanes, tornadoes, pollution, fires, and help public health. Understanding the oceans, the algae blooms — all of those things help humans right here on Earth."
For the first time in history, three out of the four NASA science divisions are led by women. Also, out of the new… https://t.co/qMzqJdYZlo

— Mike Sington (@Mike Sington)1557663751.0
How inspiring ❤️✨🚀 NASA announces: Women are now in charge of NASA's science missions - https://t.co/WqneVZiN3H

— Martha (@Martha)1557607729.0
Nicola Fox has earned the title of director of the Heliophysics division. She is responsible for all of NASA's research and exploration of the most important star: the sun.
She attributes her love of space to a personal connection with the Apollo 11 moon landing—having watched it on television with her father at only eight months old.
"Dad takes credit [for my space science career]."
Fox added:
"To him, the best thing you could do in life was to work at NASA."
Fox became the lead in the Heliophysics department in September 2018 and immediately was taken by NASA's capacity to accept and include people from all walks of life.
"If you think about the diversity of roles that take getting a mission into space, all different types of jobs come together. If you want to work at NASA, there's a job for you."
Now, her job is to learn how exactly the sun impacts Earth, and to further learn how to protect explorers from its harmful radiation.
👇🏾I love hearing that women are in charge at Nasa. Commenters who were upset about gender being highlighted here mo… https://t.co/tm8bER74XU

— Akshita Nanda (@Akshita Nanda)1557541461.0
"We control everything the light touches in heliophysics." — @nasa's Nicola Fox at #AGU100 #SimbaOfSpace https://t.co/Mi54kUp500

— David Hitt (@David Hitt)1544546110.0
Lori Glaze is the new leader of the Planetary Science division. Her job is to maintain all explorations and missions pertaining to the history and evolution of our solar system.
Her mother, an aeronautical engineer, is one of Glaze's biggest inspirations. She admired her persistence to be seen in a male-dominated field.
Glaze said to NASA:
"That was a tremendous inspiration for me, as a young woman, seeing that a technical career, a career in leadership in a mathematical or scientific field, was possible."
While in college, she learned of the impact of volcanoes on Earth, as well as on other planets. This sparked an interest in learning about the formation of lava, and the reasons for eruptions.
She was involved in several of NASA's Venus missions, and was the principal investigator of a Venus atmospheric entry probe concept called Deep Atmosphere Investigation of Noble gases, Chemistry, and Imaging (DAVINCI).
"It's the most diverse group of people I've ever worked with and it's the kind of place where you feel like everyone's ideas are being heard; and really moving along and advancing our understanding in how we want to go about doing science at NASA. I think it's a great place to be today."
Leading Women @NASA. Shout out to excellent leaders, who happen to be women! @SolarGirl2018 @SandraCauffman… https://t.co/q2BVulnQV3

— Dava Newman (@Dava Newman)1557525134.0
Each of these women bring expertise in their respective fields to make NASA stronger than ever.
They are sure to continue to inspire for years to come.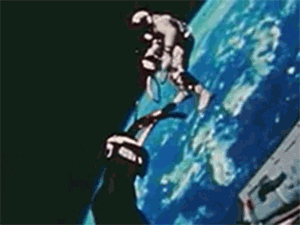 GIPHY
Keep reading...
Show less
Scientists and citizens are rejoicing after the successful launch of NASA's carbon detecting observatory the OCO-3 by Space X this Saturday.
At 2:48 a.m. ET Saturday morning, Space X successfully launched NASA's Orbiting Carbon Observatory-3, sending OCO-3 to the International Space Station (ISS) where it will begin its carbon detecting mission.
Once attached to the ISS the "refrigerator-sized space machine" will monitor carbon dioxide levels across the globe.
The Saturday launched represented the end of a long journey for the OCO-3, which spent the last two years fighting technical issues and political headwinds on its way to space.
Liftoff! https://t.co/gtC39uBC7z https://t.co/IaHMvakoX7

— SpaceX (@SpaceX)1556952588.0
Before OCO-3 even hit the launch pad though the scientific observatory faced considerable resistance getting off the ground. The Trump administration which has dismantled much of NASA's previous climate science research threw up roadblocks for Earth-monitoring devices in 2017 and 2018.
After the political hurdles were cleared though the launched faced further technical delays.
The launch was originally scheduled for late April but NASA asked Space X to reschedule until astronauts aboard the ISS could address a power distribution issue.
Then on Friday Space X decided to delay the launch another 24-hours while engineers fixed a power issue on the drone barge where the rocket lands upon reentry.
On Saturday though Space X's Falcon 9 rocket finally took off launching the OCO-3 towards its mission on the ISS.
You can view the full CRS-17 mission launch below.
CRS-17 Mission www.youtube.com
It was an important moment for Space X, NASA and climate research and many applauded the successful launch.
@SpaceX Be still my beating heart https://t.co/toiQ1TF5vo

— Sara Boutall (@Sara Boutall)1556962475.0
@SpaceX LET'S GO https://t.co/ByA0a2O4pk

— Isiah Woods (@Isiah Woods)1556952612.0
@SpaceX Yay! https://t.co/DFRZn2e6tv

— 📎Random📝Notes📜 (@📎Random📝Notes📜)1556952688.0
@SpaceX I'm old enough to remember Sputnik-this never gets old.👍🇺🇸

— Peter J. Carr (@Peter J. Carr)1556953036.0
@SpaceX https://t.co/bQklIOEvFN

— N̷̛̠̗͚̍͌̕E̷̩̘̬͍̦͊͂͗̌V̶̟̻̠̎̒̈͆E̶̬̬̗̋̈Ŗ̴͍͎͈͙͠ (@N̷̛̠̗͚̍͌̕E̷̩̘̬͍̦͊͂͗̌V̶̟̻̠̎̒̈͆E̶̬̬̗̋̈Ŗ̴͍͎͈͙͠)1556952641.0
@SpaceX https://t.co/hjeHwwbjHL

— Jasper Edwin Asir (@Jasper Edwin Asir)1556963116.0
@SpaceX Congratulations! That was awesome 😍🚀🚀🚀

— Dr. Leilanie 👩🏻‍🏫📚🤖 (@Dr. Leilanie 👩🏻‍🏫📚🤖)1556953597.0
@SpaceX Congratulations to all the team!

— Michael G. Cooper 🇬🇧 🇲🇽 (@Michael G. Cooper 🇬🇧 🇲🇽)1556975373.0
From its perch far above Earth the OCO-3 can detect carbon dioxide concentrations as low as 1 part per million. During its mission OCO-3 will not only monitor carbon emitting areas like cities and countries but also carbon reducing regions of the world like oceans and forests.
"Carbon dioxide is the most important gas humans are emitting into the atmosphere," said Annmarie Eldering, project scientist for the OCO-3 at NASA's Jet Propulsion Laboratory in a February interview with Mashable. "Understanding how it will play out in the future is critical."
But according to researchers the most critical element will be time. The OCO-3 is picking up its mission where OCO-2 left off and for researchers long-term data is a crucial component of climate science that allows that allows them to follow environmental trends.
"The longer the records grow, the more important they become," Pontus Olofsson, an associate research professor at Boston University told Mashable. "It's like an exponential increase in importance."
Researchers hope such data will help us in further understanding the effects of high carbon levels in our atmosphere which are currently the highest concentrations have been in the last 15 million years.
Keep reading...
Show less